Sustainable Living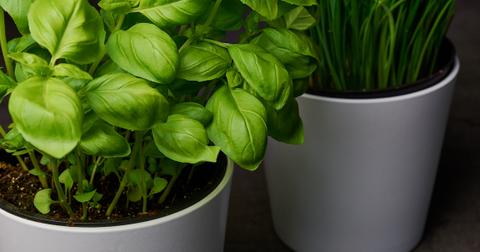 What Is Sustainable Living?
Sustainable living is a lifestyle that aims to reduce one's environmental impact, in ways that are sustainable both for the Earth and for the person. So while pledging to never run your faucet again may be sustainable for the planet, it probably wouldn't be sustainable for you personally (or for your friends who would be subject to your poor hygiene).
There are endless ways to live sustainably, including: reducing your use of resources, composting, relying on clean energy sources, reducing your consumption of single-use plastic, eating less animal products, shopping for clothing and other items sustainably, buying local, and more.
Sustainable Living Vs. Zero Waste — What's the Difference?
Sustainable living and the zero-waste movement have similar goals and many similar lifestyle patterns, but are a little bit different. Those trying to live sustainably aim to lower their overall environmental impact in a variety of ways, while the primary focus of those living zero-waste is typically to reduce the amount of trash they produce, namely single-use plastic.
For example, someone whose primary goal is to live zero-waste and produce zero trash may be comfortable eating meat that was purchased without any plastic. But someone aiming to live a well-rounded, sustainable lifestyle may consider the bigger picture (aka the massive environmental impact and ethical concerns of animal agriculture) and opt for a plant-based meal instead, even if it is packaged in plastic.
Many proponents of the zero-waste lifestyle have taken to calling it the low-impact movement instead, to help shift the focus beyond trash and plastic, and towards lowering one's overall impact. All that being said, the terms zero-waste lifestyle, low-impact lifestyle, and sustainable lifestyle are often used interchangeably, since they have the same fundamental goal: to lower one's environmental impact.
How to Start Sustainable Living
There are numerous ways to start living more sustainably — and a sustainable lifestyle looks different for everyone. Areas where you can reduce your impact include:
Eating a Plant-Based Diet
Animal products like meat, dairy, and eggs are the highest-impact foods on Earth. To lower your diet's footprint, consider transitioning to a vegan diet, or at least eating more vegan meals. Along with this, it's important to focus on wasting less food.
Composting
Instead of sending food scraps (that includes things like vegetable peels, avocado pits, and spoiled leftovers) to landfill, start composting. Composting is the process of returning anything that comes from nature to the earth, and letting it biodegrade into soil. Setting up a compost bin is super easy if you have a backyard, but it's also possible if you live in an apartment or in a city with no yard.
Reducing Single-Use Plastic
Take a page out of the zero-waste lifestyle, and have a look through your trash to get started. Whatever items are clogging your garbage can, research plastic-free alternatives that you can buy instead. Follow our tips for low-waste grocery shopping, take advantage of your local bulk bins, and when you run out of something (whether it's a food item, a personal hygiene product, or disposable items such as napkins or paper towels), look for reusable or sustainable alternatives.
Transportation
If you drive a gas-powered car every day, consider alternatives with lower emissions if they are available to you. For example, try walking, riding a bike, taking public transportation, carpooling, or investing in an electric or hybrid car when you need a new one. Additionally, many environmentalists have given up flying in airplanes (such as Greta Thunberg) due to the high environmental footprint, so consider traveling by train instead of by air when possible.
Shopping
The most sustainable form of shopping is not to shop at all — and the second most sustainable form (and more realistic form) of shopping is shopping secondhand. Before buying anything new, check out your local thrift store, websites and apps like Poshmark, Craigslist, or eBay, or your local Buy Nothing group on Facebook. When it comes to items that you can't buy secondhand, seek out companies that make products from natural or recycled materials while following sustainable business practices.
Why Is Sustainable Living Important?
With climate change becoming a more serious problem every day, it's now more important than ever for people to do their part to reduce their environmental impact. Demanding lawmakers and corporations institute laws or policies to help with that is extremely important, but lowering your personal impact can make a huge difference as well.
What Impact Does Sustainable Living Have?
The average American produces 4.4 pounds of trash per day, according to the EPA — that comes out to more than 1,600 pounds per year. So by transitioning to a zero-waste lifestyle, you could literally save thousands of pounds of trash from going to landfills, where it would emit harmful greenhouse gases.
By eating a vegan or plant-based diet, every year, you can save: 401,500 gallons of water, 14,600 pounds of grain; 10,950 square feet of forest, 7,300 pounds of CO2, and 365 animal lives, according to the Vegan Calculator.
While it may seem like small changes such as going zero-waste or vegan won't really make a difference, looking at those statistics make it clear that sustainability lifestyle changes can be powerful.
How Can Sustainable Living Stop Climate Change?
Sustainable living is all about reducing our individual environmental impacts, which ultimately is done by utilizing less resources and less fossil fuels. As more and more people (and even more importantly, corporations and governments) start living more sustainably, the less fossil fuels they will burn. And since burning fossil fuels releases carbon into the atmosphere and causes the Earth's temperature to rise, the less fossil fuels we burn, the smaller our environmental impact will be.
Sustainable Living on a Budget
Living sustainably often gets a bad rap for being expensive — but if you do it right, you could actually end of saving money. Things like shopping in the bulk section, only buying seasonal or local produce, shopping secondhand, reducing food waste, taking public transportation, and using reusable napkins, containers, etc. can actually be more affordable than the alternative, and therefore save you money.
Sustainable Living Blogs
The internet is filled with blogs that can help you live more sustainably.
For lifestyle zero-waste tips, check out Going Zero Waste, Trash Is for Tossers, and Sustainable Sabs. For tips on zero-waste cooking and on lessening food waste in the kitchen, check out Zero Waste Chef and Max La Manna. To learn more about sustainable fashion, check out the blogs Adimay, Eco Cult, The Un-Material Girl, Sutton + Grove and Old World New.
Sustainable Living Books
Books about sustainable lifestyles include: Bea Johnson's Zero Waste Home, Kathryn Kellogg's 101 Ways to Go Zero Waste, Jay Sinha and Chantal Plamondon's Life Without Plastic, Beth Terry's Plastic-Free, Ashlee Piper's Give a Sh*t, Marci Zaroff's ECOrenaissance, and Shia Su's Zero Waste.
Sustainable Living Documentaries
To learn more about sustainable food production, check out Cowspiracy or Food Choices. For more info on the fast fashion industry, watch The True Cost. And to learn more about reducing your personal impact, there's No Impact Man.
Sustainable Living Off the Grid
Basically, living off the grid means to live without power from the electric power grid, which typically comes from fossil fuels. Houses that are off the grid typically generate their own energy via things like solar panels, and they use that energy to power their electricity, phone line, heat, and more. Some people choose to take that further by digging a well for their water or collecting rainwater so that they don't have to rely on the city's supply; by growing a garden so that they don't have to drive to the store; or even by purposefully choosing a house in a location engineered toward an off-grid lifestyle, as explained by Outfitter.
How to Promote Sustainable Living
As you get more invested in living sustainably, you may find yourself feeling more and more passionate about your evolving lifestyle. Take the knowledge you've learned on your journey — whether that's statistics about climate change, tips on eco-friendly living, or plant-based recipes — and make an effort to share it with your community.
It's easy to post about it on social media or chat about your new lifestyle when hanging out with friends and family. You can also take things to the next level by promoting a low-impact lifestyle at your school, office, or community, whether that's by helping to institute recycling or composting, working with leaders to institute more sustainable policies, or by giving a presentation to your peers about living sustainably.
Image source: iStock
Most Recent
.

Community

These new cactus leather boxing gloves are a sustainable choice for vegan and eco-conscious fighters.

.

Style

National Hispanic Heritage Month is the perfect time to support small Latinx-owned and Hispanic-owned companies — especially ones with sustainable practices and products.

.

Community

Why isn't anyone talking about this?

.

Community

Here are 10 slow fashion brands making eco-friendly cloth face masks.

.

Home

Keep your oral hygiene routine clean for you and the planet.

.

Community

We interviewed Who Gives A Crap cofounder Danny Alexander to learn more about the sustainable brand.

.

Style

Sephora will no longer sell mink fur eyelashes, after customers demanded the makeup giant stop supporting the cruel fur industry.

.

Community

These Black-owned apps will help you find Black-owned companies, support Black entrepreneurs, and live more mindfully and sustainably.

.

Home

Warmer weather means more bugs! Here's how to deal with it — naturally.

.

Home

The NRDC released its annual Issue with Tissue 2.0 report, ranking toilet paper brands based on sustainability.

.

Community

Instead of buying fast fashion items from a major retailer, why not pick up a few pieces from a Black-owned, online vintage shop?

.

Community

These Black-owned, sustainable beauty and skincare brands sell everything from lipstick to skincare to deodorant to toothpaste.

.

Food

These 10 sustainable, Black-owned small businesses are all worth checking out.

.

Community

These Black women Instagrammers are putting a spotlight on the connection between climate justice and racial justice.

.

Home

"Adopt, don't shop" is an important credo to follow if you're looking for a dog or cat to join your family — here's why.

.

Home

Learn the most sustainable ways to dispose of your flowers.

.

Home

Reminder: Mother's Day is right around the corner!

.

Home

Here's are seven companies making cloth masks for children.

.

Home

Get inspired and crafty with these ways to upcycle milk cartons!


.

Home

Here are a few options for coloring your hair in a sustainable way.

.

Parenting

This Mother's Day, we're going to have to get crafty!

.

Food

Only 12 percent of Americans shop at their farmers markets; here's why that number should be much, much higher.

.

Home

Do you have kids that are bored in the house — and a growing piles of waste? Tackle two problems at once.

.

Community

Learn the basics of what it means when a company is "greenwashing."

.

Home

The corporation is still one of the world's largest plastic polluters.

.

Home

Get your kids outside and in touch with nature.

.

Home

If you have kids bored in the house, teach them the importance of recycling and have them get creative with these crafts!

.

Community

Quarantine living is not a walk in the park, but there are a few takeaways we can carry into life after the pandemic is over.

.

Home

Fighting against the virus doesn't mean you have to make sacrifices.

.

Home

We might as well all come out of this COVID-19 self-isolation thing with an immaculate, well-organized, and cleaned home!

.

Community

Here's our step-by-step guide to DIY cloth masks without a sewing machine.

.

Home

In the house and ready to get crafty? Learn how to use one of the most popular houseplants — aloe vera — to make hand sanitizer.

.

Home

Have some extra time on your hands? Make today's most precious resource — soap — at home!

.

Community

Is Miley going zero waste?

.

Community

"I have chosen to put myself in this position where I lose all power because of something I believe in. And it's incredible."

.

Home

To keep your kids occupied during the COVID-19 quarantine, invest in a few new eco-friendly toys from sustainable brands.

.

News

Even in these times of what feels like heightened panic and uncertainty, there are eco-friendly lessons to be learned.

.

Community

Earth Hour is going digital this year — here's how you can participate from home.

.

Business

Here are nine small companies with sustainable, ethical, and zero-waste business practices that could use some customer love.

.

Community

Here are 6 resources for keeping kids interested in the environment while in quarantine.

.

Community

Gisele Bündchen penned a personal essay for Marie Claire about how protecting the environment has seeped into every aspect of her life.

.

Home

Of course, hand sanitizer should only be used when soap and water isn't a viable option.

.

Home

Here are products that are safe for you — and gentle on the planet.

.

Community

Unfortunately, even dying isn't always eco-friendly.

.

Community

New York state is banning single-use plastic bags on March 1 — here's how the new law will work.

.

Community

A new study believes this is the lowest-impact way to buy consumable groceries.

.

Home

You may not even know what glyphosate is — but it's in a lot of the foods you already eat.

.

Community

These sustainable living podcasts feature helpful interviews, tips, and more.

.

Community

Here are answers to some of the internet's most-asked questions about palm oil.

.

Community

You've probably heard a lot about the Green New Deal — but do you know what it even entails? Learn everything you need to know.

.

News

Propolis is created by bees to help protect their hives — so do humans need it?

.

Community

Check out our best tips for a low-impact day of love.

.

News

New research shows that more Americans are concerned about the climate crisis than you may think.

.

Home

There are so many benefits of plants — so you may as well add more to your home!

.

Living

Cruelty-free and vegan mean different things when it comes to cosmetics.

.

Home

Here's how five popular types of pots and pans stack up.

.

Home

There are a lot of reasons to have your own chicken coop — and it doesn't have to cost you a lot of money!

.

Travel

It's no secret that transportation is a significant source of emissions — so how can you go on a road trip and still make it sustainable? Learn more.

.

Home

Tiny homes aren't just trendy — they're also incredibly positive for the environment. But are they safe? Learn more.

.

Home

If you've made the decision to go tiny, you probably already know that these tiny homes sometimes come with big problems.

.

Home

Wire hangers are probably plentiful in your home — but can you recycle them? Learn what to do with all the potential waste.

.

Food

Veganuary director Wendy Matthews shares her best tips for eating vegan for 31 days with Green Matters.

.

Home

Gardening and maintaining a yard can be a fun and rewarding pastime (or sometimes chore), but no homeowner wants to take care of their lawn at the risk of harming themselves, a family member, or even their pets.

.

Community

Excuse the cliché, but unless you live under a rock, there is almost no avoiding CBD lately.

.

Community

Share experiences, not waste.

.

Home

There are lots of reasons why you may not opt to use dairy milk — but that doesn't mean your recipes should have to change.

.

Community

The label of "cruelty-free" isn't regulated by the FDA — so what does it really mean to be cruelty-free?

.

Parenting

Diapers are a necessary evil, but they can be really costly over time and don't forget, they're essentially single-use.

.

Community

If you have ever experienced a burning pain in your upper or mid-chest, a pain that may worsen while lying down, then you know the frustrating discomfort of heartburn.

.

Community

As we live, breathe, drive cars, and cut down trees, we as a people emit greenhouse gases into the air. This is marked by what's called a carbon footprint.

.

Food

You can eat affordably — and consciously — at Taco Bell.

.

Food

Before we had plant-based "meats," we had tofu. Learn how it's made.

.

Food

Thanksgiving is all about the side dishes — and these vegan recipes will help keep your Turkey Day turkey-free.

.

Community

Not all materials are created equal and certainly not all plastic is, either.

.

Living

Even if you don't suffer from chronic constipation, any symptoms of constipation — no matter how frequent or infrequent — can be debilitating and frustrating to deal with.

.

Community

You don't have to self-identify as an eco-warrior to know that straws are having a moment right now.

.

Home

Being a pet owner comes with a lot of responsibility — make your life even easier by making sure all the plants in your home are safe for your dog.

.

Food

How exactly do GMOs affect the environment?

.

Style

Dry shampoo has plenty of benefits — but traditional dry shampoo also has a bunch of drawbacks.

.

News

"There's nothing more important than the planet we live on."