Bulk for Beginners: How to Shop in the Grocery Store's Bulk Section
These tips are helpful for anyone who is new to shopping the bulk section — and wants to minimize their impact when it comes to their grocery shopping.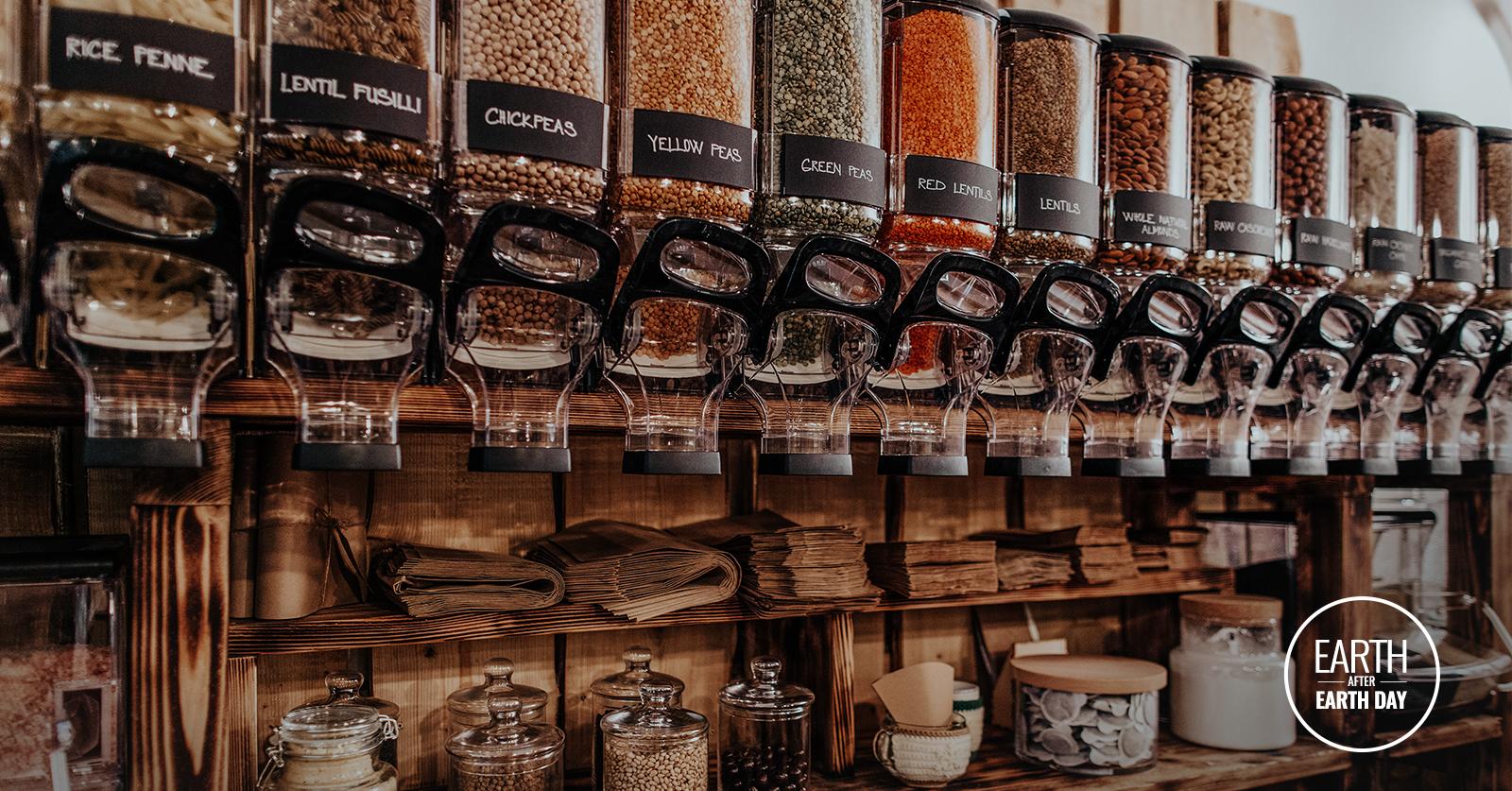 Before I did my zero-waste research, the bulk section of my local grocery store was intimidating.
It was like the shadowy place from The Lion King. I never went there, avoided it at all costs, walked past it briskly, head down. But after reading about what a great sustainable option it is and getting more accommodated to it, you can't get me out of the bulk section.
Article continues below advertisement
Are you a bulk-shopping newbie? That's totally okay. It doesn't need to be a daunting experience. I'm here to help you get acquainted with what it means to buy from your grocery store's bulk section in an accessible, zero-waste way. That way, the next time you come face to face with those canisters of almonds, pre-made granola, and pumpkin seeds, you'll be ready to go — mason jar, tare weight, and all.
Ready for bulk for beginners? Keep reading to find out how to shop in the grocery store's bulk section.
Article continues below advertisement
What is the bulk section?
First thing's first, the bulk section is an aisle or section of the grocery store where shoppers can buy certain foods by the weight rather than by individual packages. Buying in bulk often saves the shopper money in the long run, offers healthy options, and is a more sustainable alternative to foods that often come in single-use plastic packaging.
What foods are usually in the bulk section?
Bulk sections definitely vary store to store but most likely you will find an assortment of nuts, seeds, flours, and grains. Often times there is organic or gelatin-free candy there, too. Sometimes there will even be bulk pasta, legumes, and other snacks like yogurt-covered pretzels or raisins.
Article continues below advertisement
Which stores have bulk sections?
While not all commercial grocery stores have bulk sections, you can usually find one in Whole Foods or a local health food store or co-op.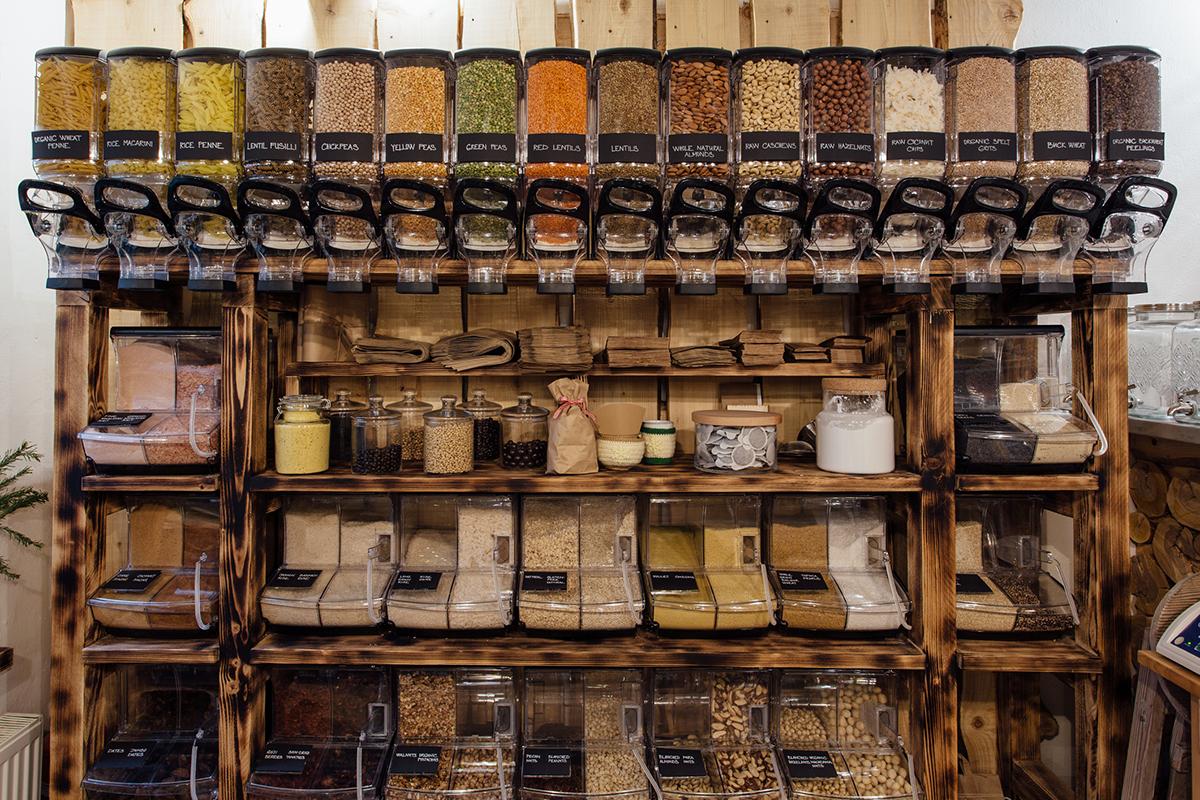 Article continues below advertisement
So, how do you shop in the bulk section?
You got this. Ready to start? Here's what you'll need in order to shop at the bulk section: a Sharpie and mason jar (or other kind of glass or sustainable container). Note that most stores with a bulk section will offer plastic to-go containers for your bulk buys but in order to limit your single-use plastic packaging, bringing your own sustainable and reusable containers is always a better option.
First thing, you have to weigh your jar when it has nothing in it. This is called the tare weight. Using a Sharpie, write the tare weight right on the jar. Fill it up with the bulk food of your choice. (You also don't have to fill it up completely; you can choose how much you put in.)
Article continues below advertisement
Again using your Sharpie, write the food you filled up on and the product number. You can get this information from the label on top of the bulk container, which should also feature a barcode. Providing this info on the jar makes it easier for the cashier to ring up.
Now, are you wondering about the tare weight? When you get to the register, the cashier is going to ring up the jar based on the price per the product number, then they will weigh the jar with the food inside. The cashier will subtract the tare weight of the jar from the weight of the jar with the food inside, giving them the weight of the food you purchased. This weight will determine the price.
Congratulations, you did it! Now, don't forget our other tips on sustainable shopping: bring your own reusable cotton or tote bags, invest in reusable produce bags, and of course, do what you can to shop organic.