A Guide to Composting While Living in an Apartment
Learning to compost can be intimidating — especially if you live in a small space. This guide will help you get started.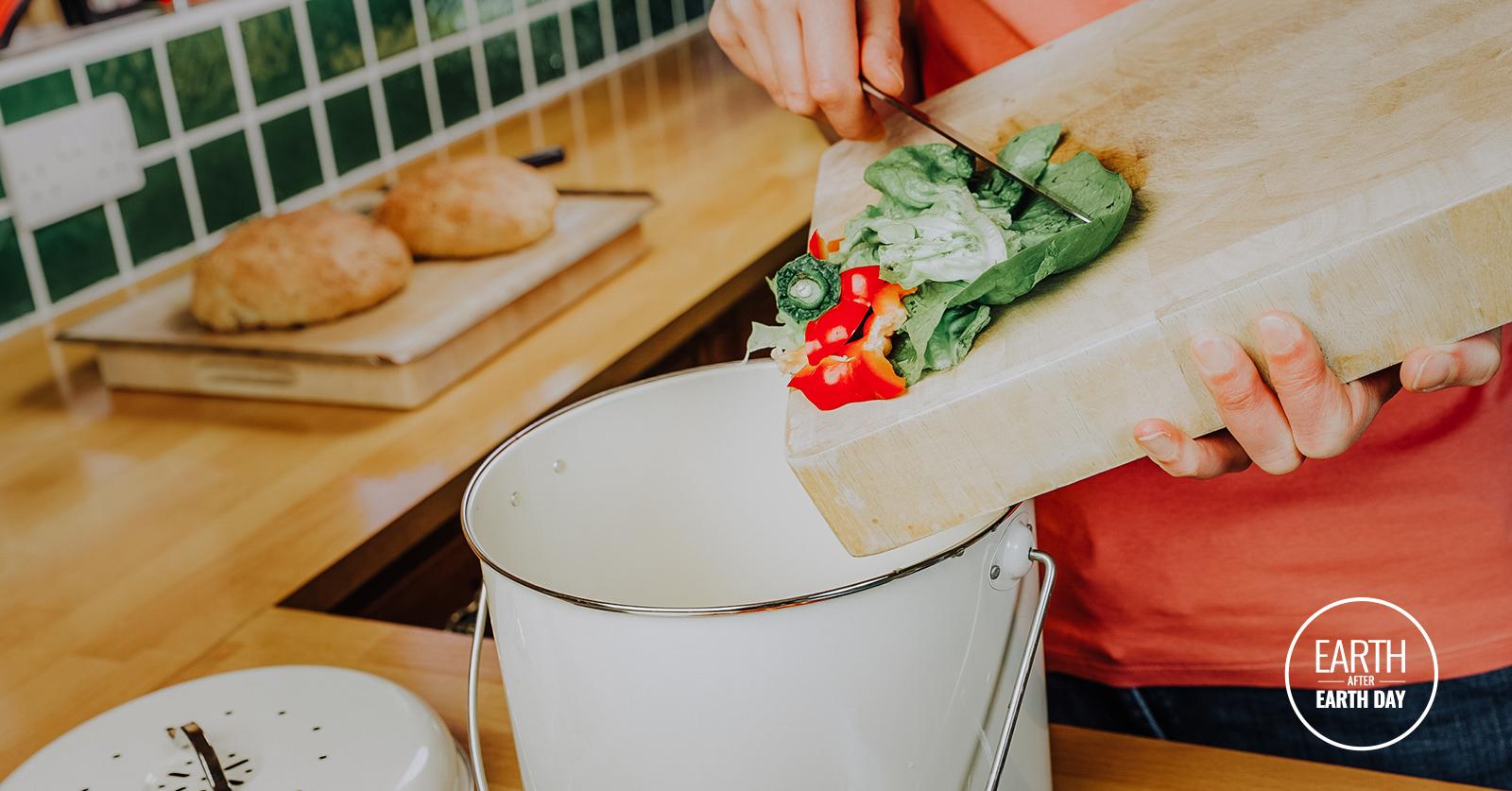 If you think composting is only for farmers or homesteading families with decent acreage, think again. Composting is an eco-friendly lifestyle choice that can work for everyone, even if you live in an apartment. It's totally possible to compost even without a backyard and according to statistics, equally as necessary. Did you know 16 percent of all methane emissions come from organics unable to decompose in landfills? With methane being a greenhouse gas classified as 84 times more potent than carbon dioxide, these emissions are a huge issue that deserves attention and correcting. So how do we do it? Through more at-home composting!
Article continues below advertisement
Even if you live in a studio or one-bedroom apartment in a metropolitan area, don't rule out composting just yet. Making an at-home compost can work for just about everyone as long as you are willing to take the steps to learn about composting, how it works, and what you need to do in order to launch your compost. If you're interested in learning more about how you can compost at home even if you're living that #ApartmentLife, keep reading for tips on how to successfully start a compost without a big backyard.
What is composting?
Article continues below advertisement
Let's start here: What is composting? Compost is decayed organic material that can be used as plant fertilizer once it is broken down into soil. The art of composting is the process of breaking down that decayed organic material. A compost can consist of shredded newspaper, scraps of fruits, vegetables, produce peels, egg shells, tea, leaves, and coffee. Things not to put in your compost include plastics, animal feces, meat, dairy, or citrus. A compost bin refers to the structure that makes and holds your compost until it is ready to be used as fertilizer. There are several different methods of composting.
Try a worm bin
Article continues below advertisement
Worms are one of the most common ways to compost indoors. It might sound freaky at first but bear with us: Worms break down the biodegradable waste by eating the food scraps then passing them through their bodies. Once the waste is passed it is called vermicompost and it can be used to grow plants. This kind of compost bin cannot live outdoors; this is because the worms prefer to live in room temperature. Putting your worm bin outside will kill off the worms and stunt your compost. You can find the composting worm, red wigglers, at a local bait shop. Check out a list of worm bins currently available on Amazon.
Join a community garden
Article continues below advertisement
If you are lucky enough to live in a city with a community garden, this will be the most hands-off option. Joining a community garden means adding yourself to an already-started compost pile. Less work for you! All you have to do is gather your scraps weekly and drop them off at the local garden. Chances are becoming a community garden member will also afford you access to the garden's sweet and fresh produce. Bonus points!
Check your municipal compost options
Article continues below advertisement
Just as some cities offer their residents a community garden, others have municipal compost options. If there is no city-wide initiative for composting, check to see if any of your local businesses or universities collect food scraps. Universities usually have a garden and are willing to work with locals to collect scraps. Not sure how to locate your closest compost? There is a great app called ShareWaste which allows you to list yourself as a local compost as well as locate others in your vicinity.
Make a compost bin at home
Article continues below advertisement
Lastly, there is always the DIY version you can do in the comfort of your own home. This option still includes worms but will likely be cheaper. Worm bins, even on Amazon, can be pricey and if you're not willing to throw in the dough, a homemade version is the way to go.
First, you'll need to buy a container, either a plastic or ceramic one, from your local department store. The compost bin will need ventilation, so poke holes in both the lid and base to allow water to drain out. Next, place a tray beneath the container, similar to how you would add drainage to a potted houseplant. Use strips of newspaper, wetted down with water, to soak the bin. Then, you'll want to pour soil over the newspaper and add in the worms. According to Forbes, the bin must be one square foot for every pound of worms. Add your scraps, then immediately add a layer of shredded, wet paper. Once everything is decomposed, it is ready to use as fertilizer. Remember with worm bins you cannot compost plastic, waste, citrus, meat, bones, or dairy.
Keep the bin in a cool spot in your apartment where it can get some sun.