How to Keep Your Dog Calm During Fourth of July Fireworks
Fourth of July can be overwhelming for dogs and pet parents alike, but luckily, there are a few ways to keep your pet sane during the fireworks.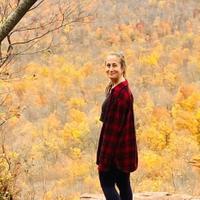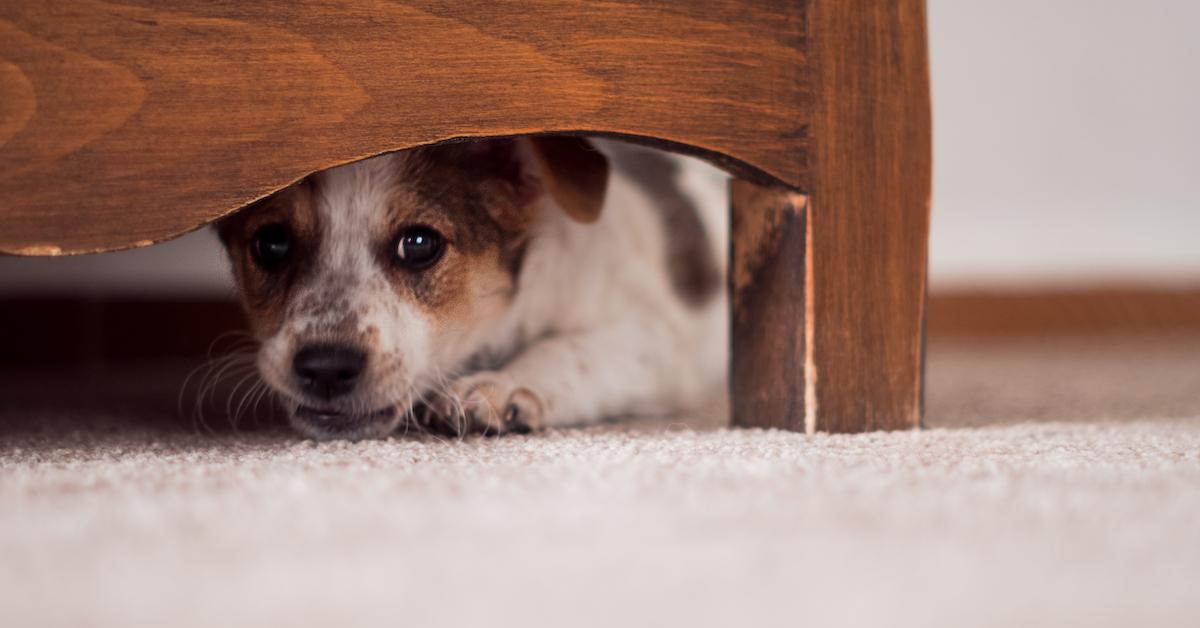 For humans, July 4 is a fun annual holiday celebrated with friends, fireworks, BBQs, days at the beach, beers, and beyond. But for our fur babies, the festivities aren't quite so magical — certain dogs are overwhelmed by large groups of people, while others are terrified of fireworks.
Luckily, though, there are various precautions you can take to keep your dog calm on July 4, from CBD supplements to weighted vests, so you can both enjoy the quintessential summertime holiday.
Article continues below advertisement
Here are a few hacks you may want to have on hand come July 4.
Create a soothing environment for your dog.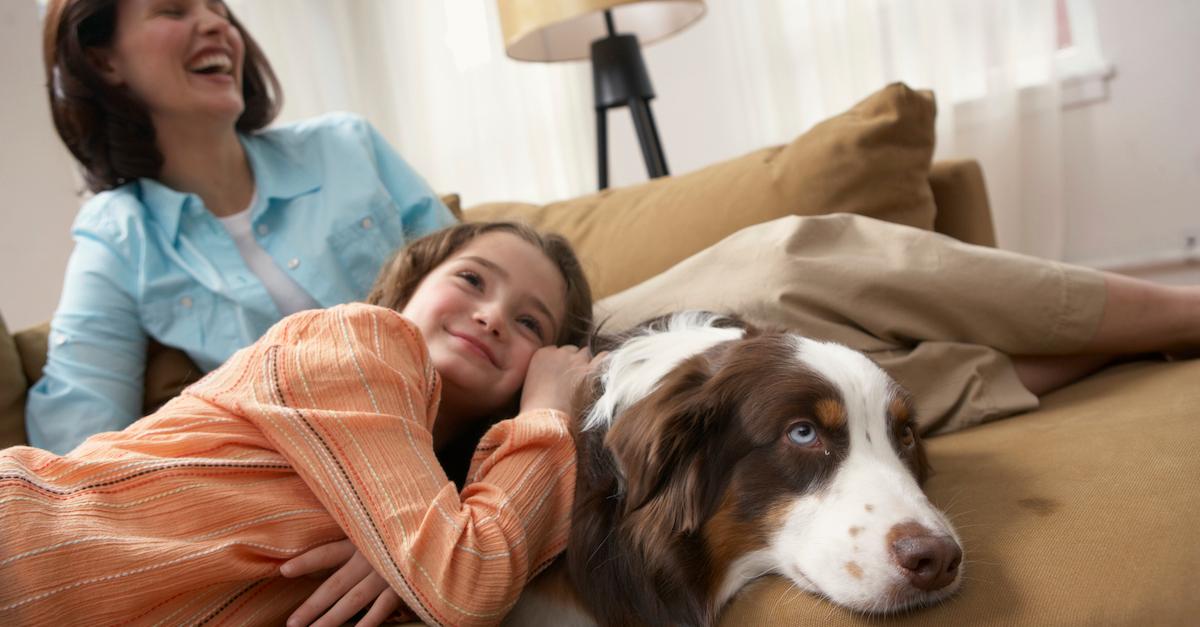 Ellie Laks, co-founder of animal sanctuary The Gentle Barn, shared a few tips for keeping ainmals calm during fireworks with Green Matters.
The best thing to do is stay home with your dog during fireworks — and to make the space a bit more soothing, Laks recommends drawing all your curtains to hide the light from the fireworks, and playing TV or radio to cover up their noise.
Article continues below advertisement
Furthermore, Mercury News suggests creating a "soothing vibe" in your home by speaking to your pup in a calm "meditation" voice, and giving also give them a bully stick or kong filled with peanut butter to keep them preoccupied.
That said, it's understandable that you might have plans for the Fourth — and if you're leaving your dogs behind, Laks recommends hiring a pet sitter to watch them.
Article continues below advertisement
Try a pair of dog "headphones," aka a Happy Hoodie.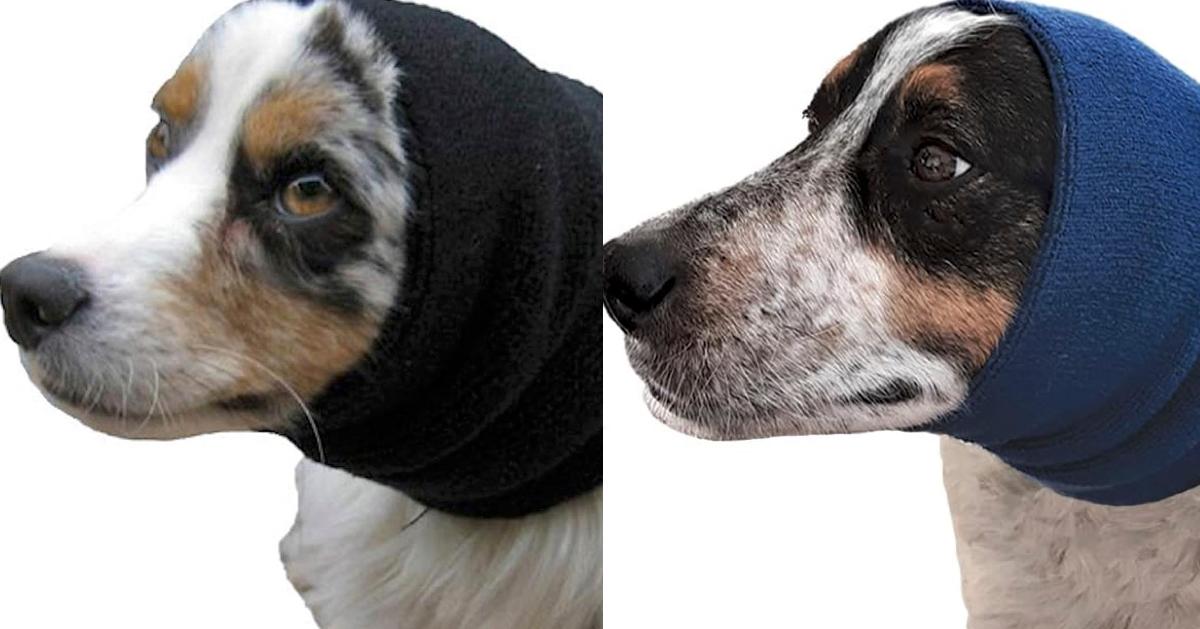 Dogs' hearing is four times as sensitive as humans', according to Psychology Today, so it comes as no surprise that fireworks aren't really an enjoyable experience for their adorably floppy ears. The loud noises, combined with the unpredictability of fireworks, can trigger a fight-or-flight response, causing them to run away, hide, or to feel incredibly anxious. That said, headphones can be incredibly helpful for protecting their ears, if you can hear fireworks from your house.
Article continues below advertisement
Chewy and Amazon both sell the Happy Hoodie Calming Cap ($11.99), which comfortably goes over your dog's ears. It comes in sizes XS through XL. And in addition to their hearing being protected, they may feel comfort from their head being swaddled. Beyond that, your pup will look seriously adorable, so you'll ultimately both benefit from this undeniably cute puppy accessory.
Article continues below advertisement
Try weighted vests or "thunder shirts."
If your dog is afraid of thunder, they're most likely afraid of fireworks, too — and if that's the case, your fur baby will definitely benefit from a weighted vest or the Thundershirt Classic Dog Anxiety Jacket.
You'll put it on your pup kind of like a harness, and then adjust it to apply the correct amount of pressure. This will make their whole body feel swaddled, similar to how you feel when you're lying under a weighted blanket.
Article continues below advertisement
Give your dog CBD supplements.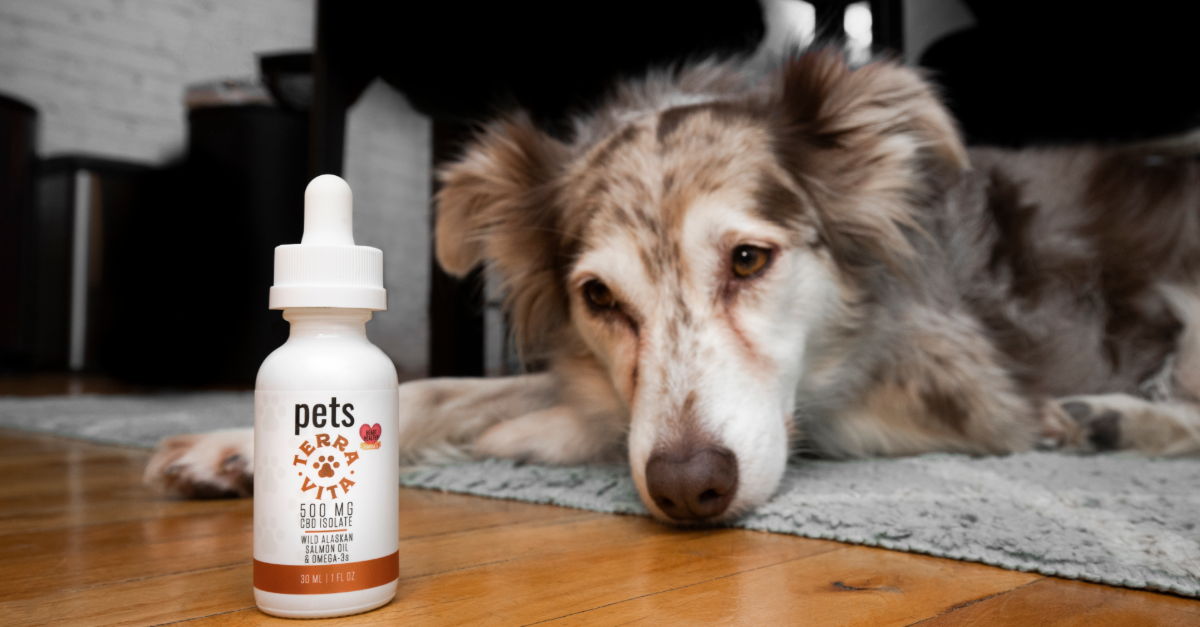 One of Laks' top recommendations is to have dog CBD on hand.
Article continues below advertisement
At this point, you've probably heard of CBD dog treats — with permission from a vet, many pet parents give their dogs CBD supplements to calm them down, and to mitigate various anxieties. If you'd like to try pet CBD, and your vet has approved it, Laks recommends the brand Jill and Joan's CBD products for animals.
She also notes that you should never give dogs sedatives to keep them calm during fireworks.
Article continues below advertisement
Put your dog in their crate.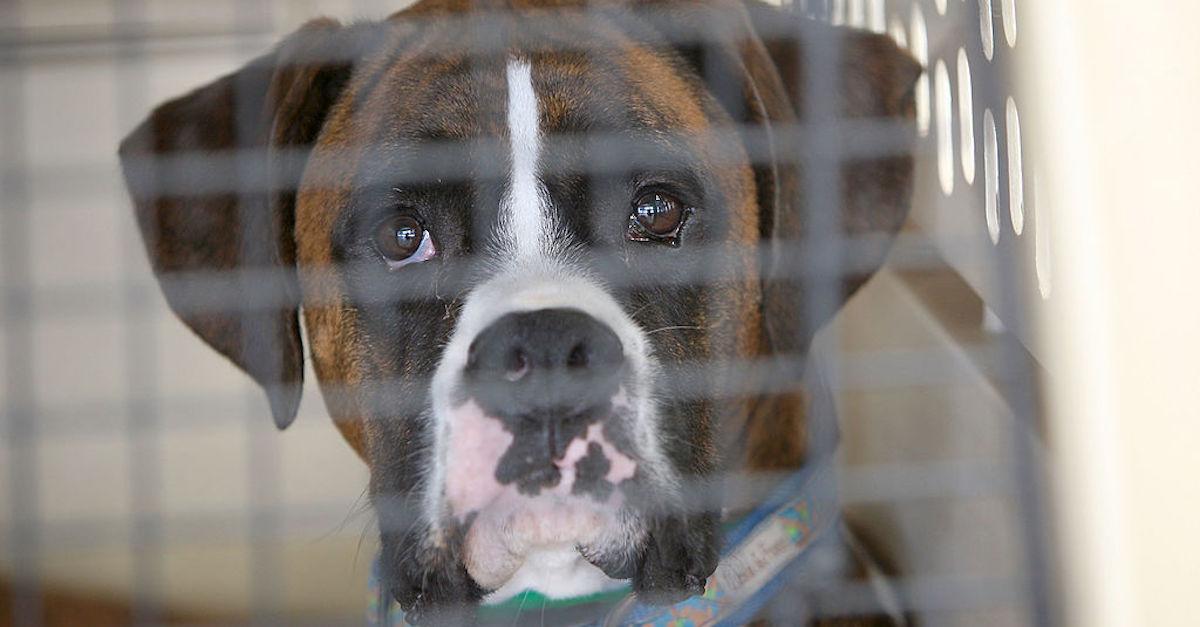 If your pet enjoys their crate, encourage them to go inside of it to lie down — but consider leaving the door open so they don't feel trapped. According to Kansas State University, you can cover the crate with a blanket, which may make them feel more secure and also block out some of the noise. If you have access to a basement, many pets might prefer having their crate down there, where the noise is quieter and the flashes of light can be completely blocked out.
Article continues below advertisement
When taking your dog for a walk, keep them secure.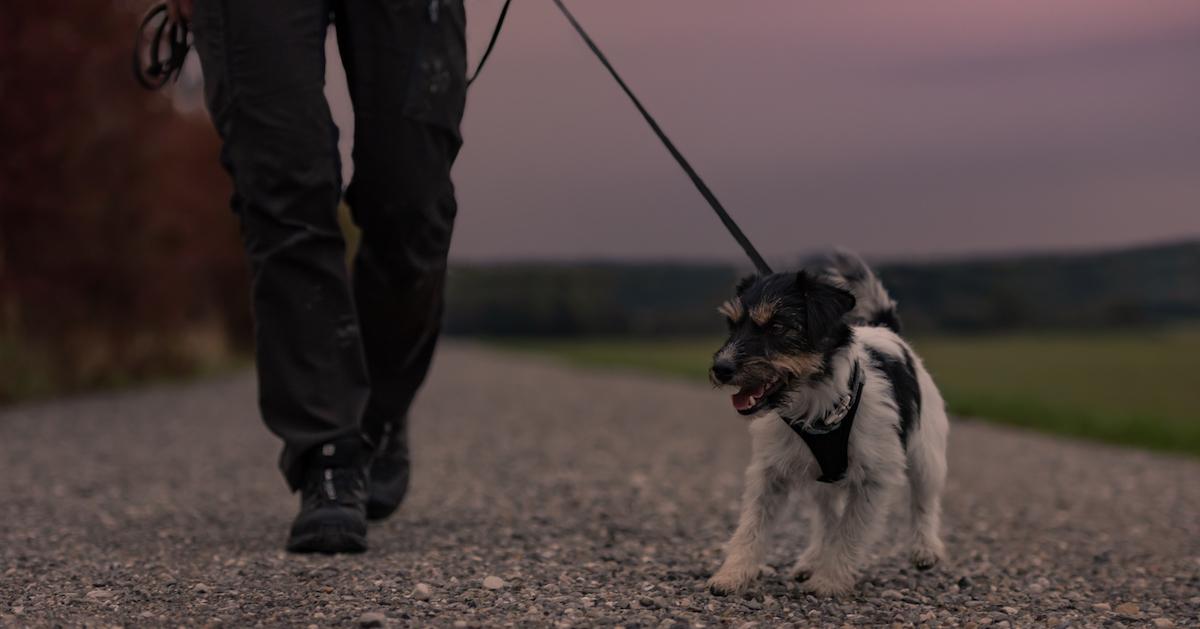 If you need to take your dog out for a walk on the Fourth, Laks recommends keeping your pup on a harness — and holding onto the leash tightly — to prevent them from running away after hearing a scary noise. Additionally, make sure your dog's collar or harness has tags with your contact info, just in case.
This article, originally published on June 22, 2021, has been updated.