Shopping for Sustainable Clothing 101
Learn how you can lower your impact by shopping for sustainable clothing.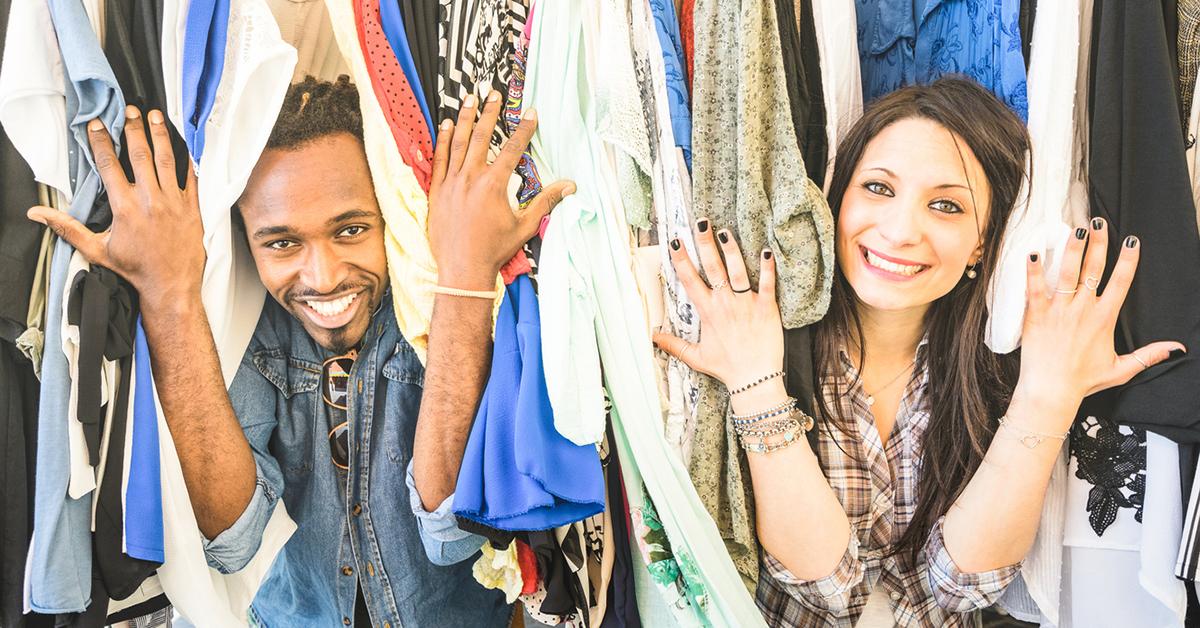 You buy organic foods, compost (even from your tiny one-bedroom apartment), and have made low-impact swaps throughout your home. But are you doing everything you can to be as sustainable as possible? Here's a zero-waste topic you may not have considered: clothing.
Article continues below advertisement
So, what can you do to make more sustainable choices when it comes to clothing shopping? Keep reading for tips for shopping sustainably!
The fashion industry as it traditionally stands is not sustainable. In fact, the fashion industry's "fast" methods make it a significant contributor to greenhouse gas emissions, solidifying it as one of the top ten most polluting industries. In the United States alone, 11.3 million tons of clothing is thrown away yearly. That's a lot of trash but then consider this on top of it all — most clothing is made of synthetic materials, synthetic chemicals, microplastics, and non-sustainable dyes. In other words, these materials cannot break down. Clothing waste that cannot break down accounts for 20 percent of water pollution.
Article continues below advertisement
Buy second-hand.
When possible, buying second-hand is a great way to extend the shelf-life of pieces already made. Did you know that as shopping traditions are currently, secondhand shops can only move anywhere from 20 to 40 percent of donated fashion? That means the rest of it has to be downcycled into things like insulation, carpeting, or rags. If so much of the clothing that is already made is still hanging around, what need is there for the fashion industry to make more? Statistically, there is none; but unfortunately, fast fashion is far from sustainable. Stores like ThredUp and Tradesy offer online shoppers secondhand options, while the Vestiaire Collective and The RealReal offer designer items for resale.
Article continues below advertisement
Make purchases online.
In addition to buying secondhand, buying online is also key. You're actually doing more harm to the environment by driving from store to store to do your shopping than you would be simply by ordering from the comfort of your laptop. In fact, 22 percent of a garment's climate impact comes from the aforementioned driving around while shopping. Worried about the environmental impact of packaging and delivering? You can alert Amazon's customer service to the fact that you are "zero-waste" and would prefer to avoid surplus packaging, then sign up for Frustration-Free Packaging, which is Amazon's initiative to eliminate unnecessary packaging. If you are ordering from another clothing site, check the Sustainable Apparel Coalition to access information about the online store's environmental impact.
Article continues below advertisement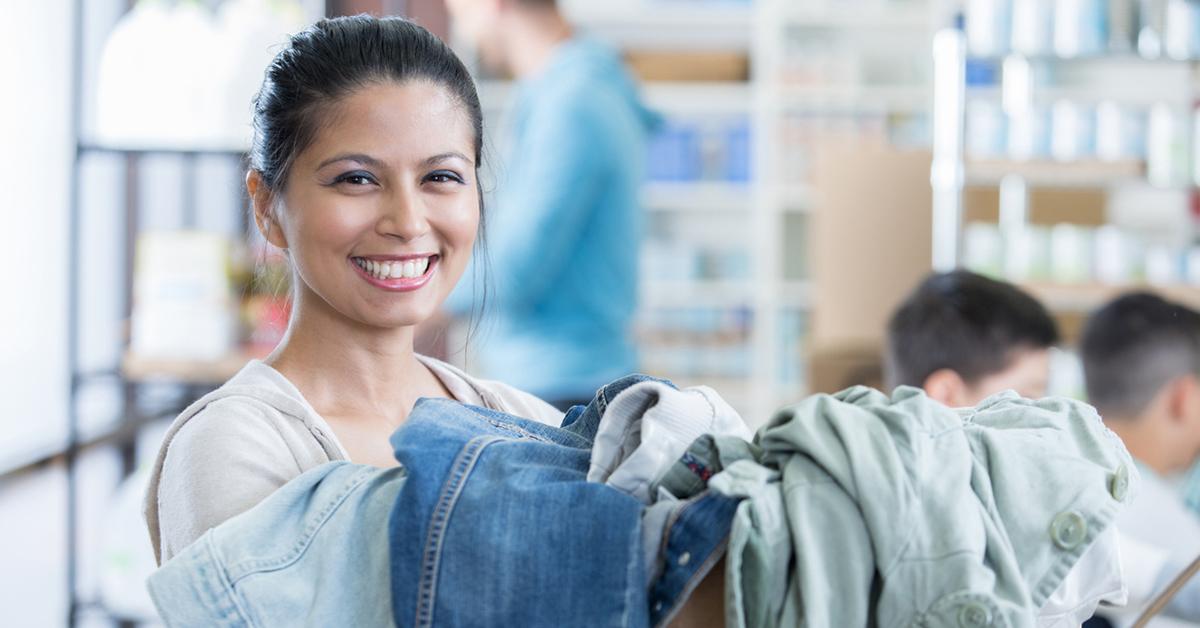 Donate what you don't want.
Article continues below advertisement
Do you have excess clothing that no longer fits or that you simply don't want anymore? Avoid contributing to the 11.3 million tons of clothes that become trash yearly; instead, opt to donate items from your closet you no longer need. Churches, hospitals, the Salvation Army, libraries, even schools usually have donation programs that accept donated, secondhand clothes.
Contribute to reputable organizations.
Article continues below advertisement
There are a few ways you can contribute to reputable organizations. Some organizations, like Dress for Success, which aims to donate professional attire to women, accept clothing donations. Other organizations and shops make the most of your dollar, ensuring it contributes to sustainable causes: Greenpeace and Natural Resources Defense Council are always accepting monetary donations, Canopy strives to protect and save forests from fast fashion practices, and Global Giving sends a Bangladeshi garment worker to college.
Research fair trade brands.
Article continues below advertisement
Fair trade constitutes brands that pay fair prices to workers in developing countries. Definitely consider doing your own fair trade brand research but in the meantime, here are a few great fair trade brands to start you off: Reformation, People Tree, Voz, and Know the Origin.
Know your fabrics.
Article continues below advertisement
Polyester, synthetic fibers, acrylic, viscose rayon, and conventional cotton are generally fabrics to avoid. Most of these fabrics are toxic because of the processes that make them; cotton, on the other hand, is often tainted with pesticides and herbicides. Additionally, all synthetic fibers contribute to polluting waterways by shedding microfibers. Now that you know which fabrics to avoid, here's what to consider: Tencel is an alternative to viscose rayon made from sustainably-sourced eucalyptus trees, silk, hemp, linen, and wool are considered low-impact textiles, and Piñatex is a leather alternative made from pineapple leaves.
Understand certain certifications.
Along with researching your clothing store's impact via the Sustainable Apparel Coalition, there are several certifications you can look for too. The Global Organic Textile Standard is awarded to textiles with a minimum 70 percent of organic fibers. The Forest Stewardship Council Certification is given to clothing made from trees that were sustainably harvested. And as mentioned above, the Fair Trade certification ensures factory workers are paid fairly and work in safe conditions.