Eco-Friendly Apparel Company Tentree Wants to Plant 1 Billion Trees
Tentree's CEO talks with Green Matters about the company's sustainable mission and business model.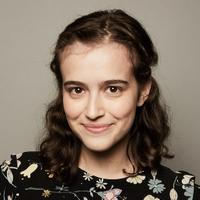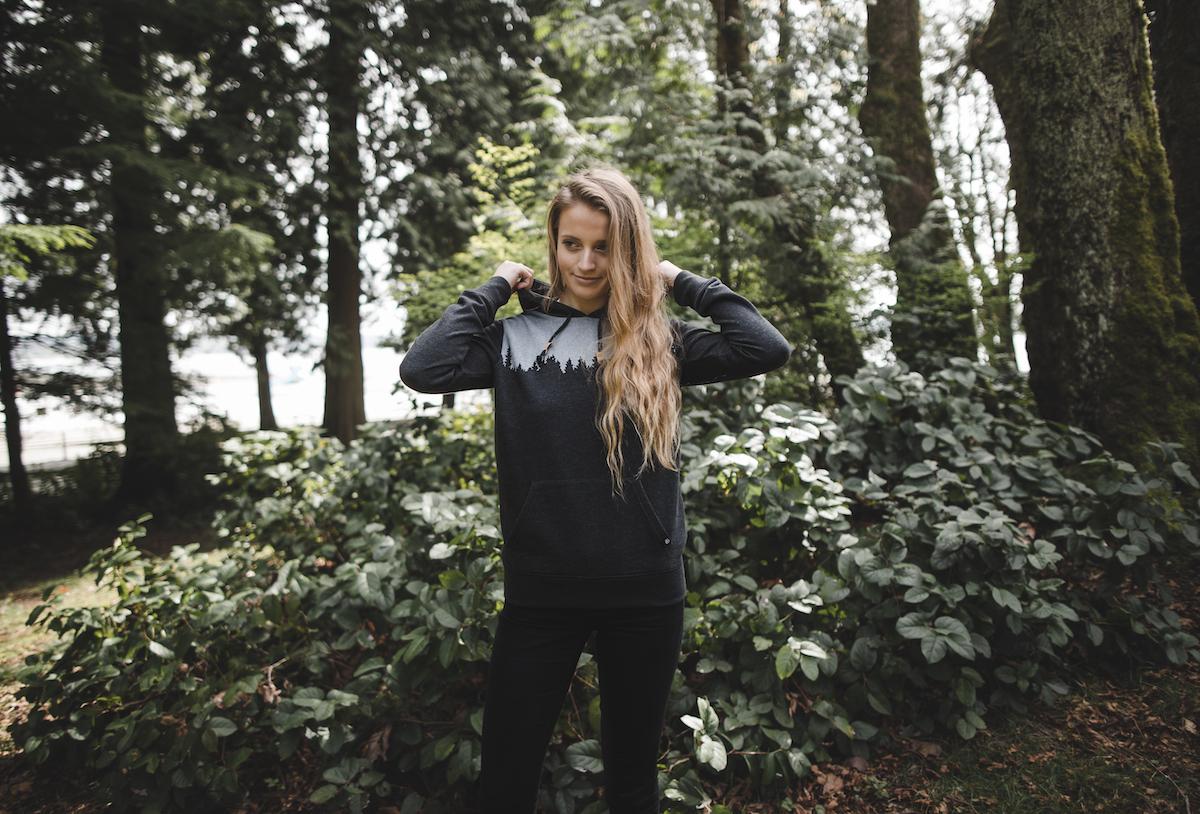 Ever since TOMS popularized the one-for-one business model, many other companies have followed suit and built brands around donating their products to people in need. The apparel company tentree also took a page out of that book — except instead of producing more apparel and donating it, tentree plants 10 trees for every item purchased. Tentree uses natural, recycled, and mostly animal-free materials to make its clothing, and the brand has a goal of planting 1 billion trees by 2030. To learn more about the company and how it strives to be sustainable, Green Matters spoke with Derrick Emsley, CEO and co-founder of tentree.
Article continues below advertisement
"We believe that planting trees is one of the most important environmental missions today. It provides jobs, protects eco-systems and wildlife, sequesters carbon, and more," Emsley tells Green Matters in an email. "By planting ten trees for every item sold, every single tentree product will have an impact that long outlasts the lifespan of a t-shirt." So far, tentree has planted more than 25 million trees, meaning the company hopes to plant 975 million more trees in the future.
"When we started the brand we didn't feel like any of the current environmental missions really resonated with us so, instead, we decided to build one," Emsley says. "Before tentree existed, my brother and I actually started a tree planting company that planted over 150,000 trees and sold carbon offsets," Emsley adds, referring to he and Kalen Emsley's first business, Greenfield Carbon Offsetters Inc. "In many ways, it was that experience that led Kalen and Dave to land on the tree planting mission," he explains, referring to his brother Kalen Emsley and buddy David Luba, who came up with the idea for tentree while exploring nature in Hawaii in 2012.
Article continues below advertisement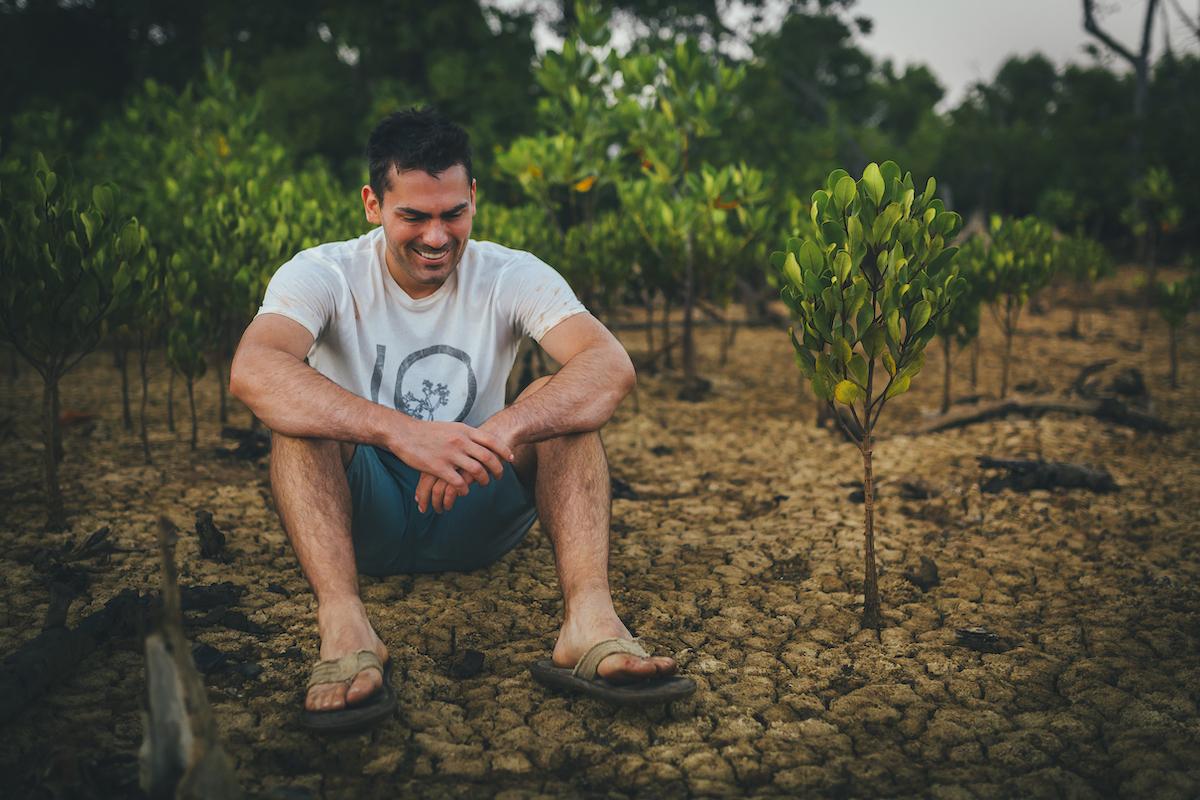 Since the Emsley brothers already had the knowledge of the mass tree-planting space, it was a no-brainer for David and Kalen to bring Derrick Emsley onto tentree. "During our time planting trees, I saw the impact it had on the environment and was able to connect with people across the globe that were using tree planting to support under-privileged communities," Emsley tells Green Matters, adding that since closing the carbon-offset business, he had been itching to work in the environmental world again.
Article continues below advertisement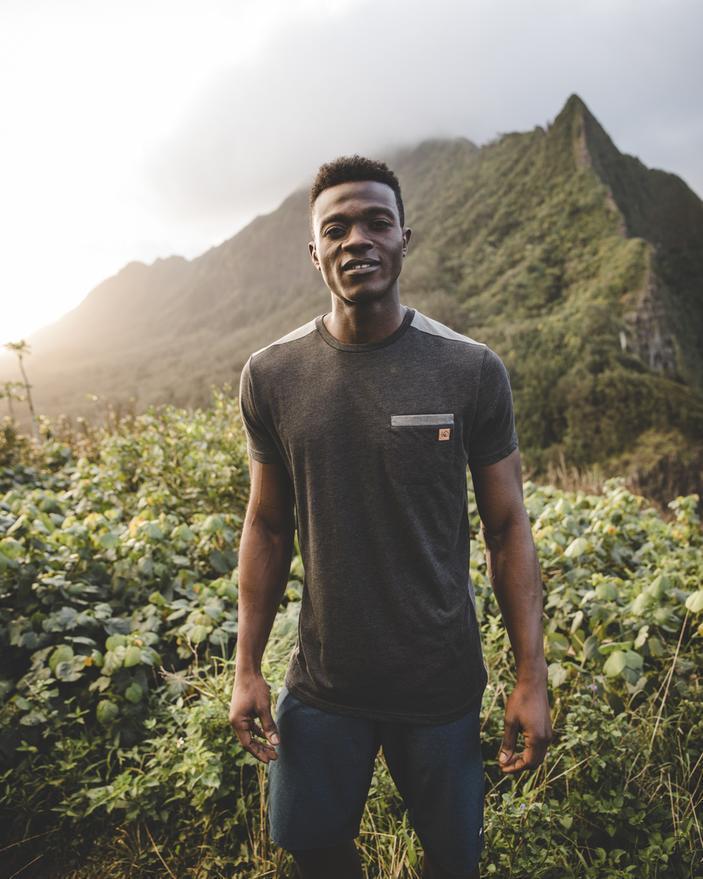 To get customers invested in the whole tree-planting thing, tentree has made the process interactive. (No, you won't actually have to go out into the field.) Each item comes with a tree code which you can enter on tentree's website. You'll then be prompted to choose where you want your trees planted: Madagascar, Senegal, Haiti, Nepal, Cambodia, Indonesia, the U.S., or Canada. You can learn more about tentree's tree planters on its dedicated @treeplanters Instagram page.
Article continues below advertisement
And speaking of Instagram — tentree is well-known on the social media platform, with more than 2.3 million followers. The company has curated a clear image for itself over the past few years, consistently showing young and beautiful models exploring nature in tentree gear.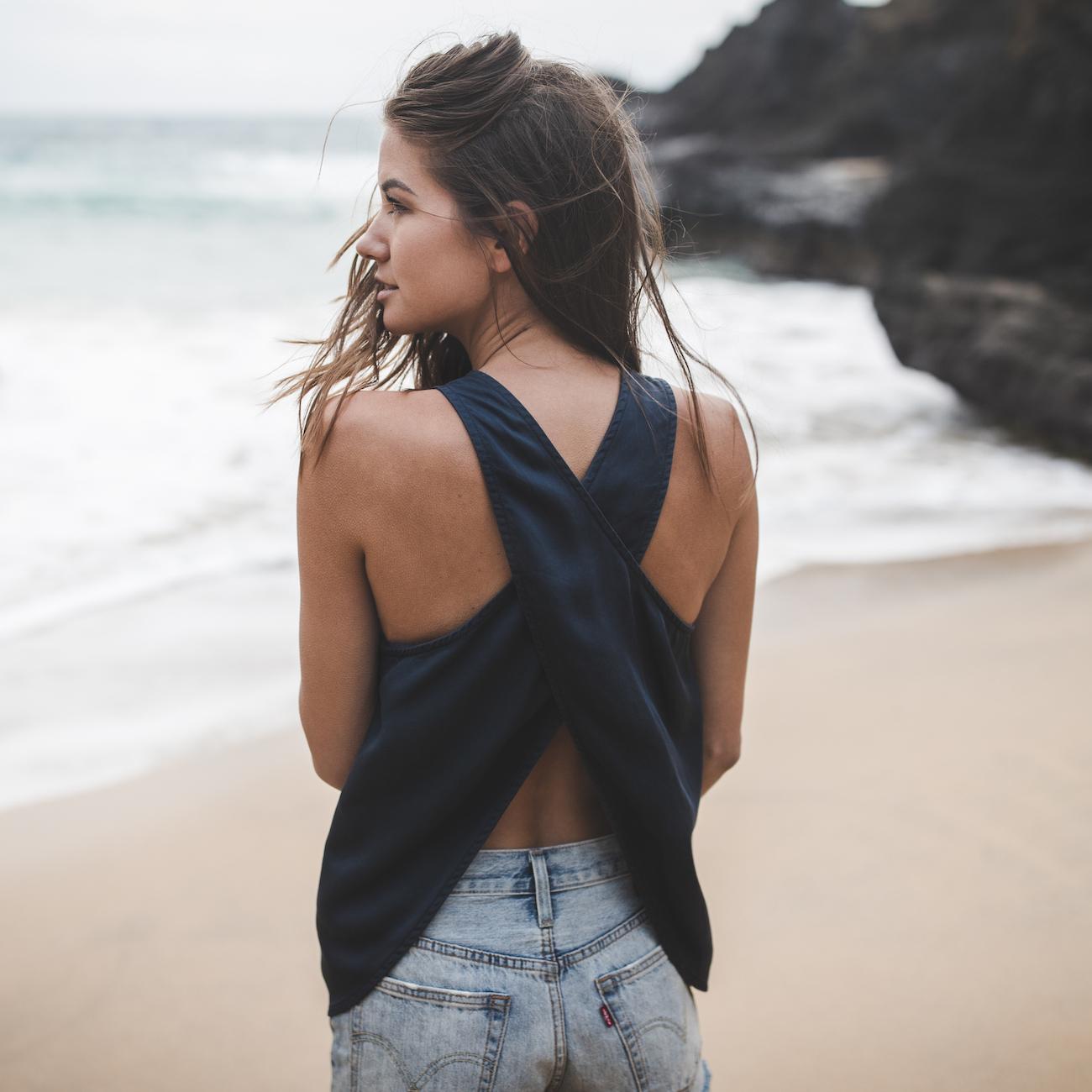 Article continues below advertisement
Planting trees is not the only way tentree shows its dedication to the environment. As explained on the company's website, tentree makes its apparel from a variety of sustainable materials. Instead of using plastic or leather for fixtures, tentree uses coconut shells for buttons and cork for patches, trims, zipper pulls, and more. Additionally, some of the company's clothes are dyed with natural, plant-based dyes.
Tentree's clothing is made from natural materials including hemp, organic cotton, TENCEL lyocell, modal, and linen. A few items also include recycled polyester (plastic), as well as wool and recycled wool (the only non-vegan fabric the company still uses, since they phased out leather in 2018). Some people consider wool an eco-friendly fabric since it is natural and biodegradable; however, the process is often painful and cruel to sheep, as shearers are typically paid for how much wool they shear, leading to a lack of concern for the animals, according to Woodstock Farm Sanctuary. Not to mention, breeding sheep for wool also has a negative environmental impact, because the process contributes to land degradation, water pollution, and more, as per PETA.
Article continues below advertisement
"We don't want to contribute to the waste that has been created from fast-fashion manufacturing," Emsley writes to Green Matters. "We look to be a part of the solution and a big portion of that comes from creating product that will last."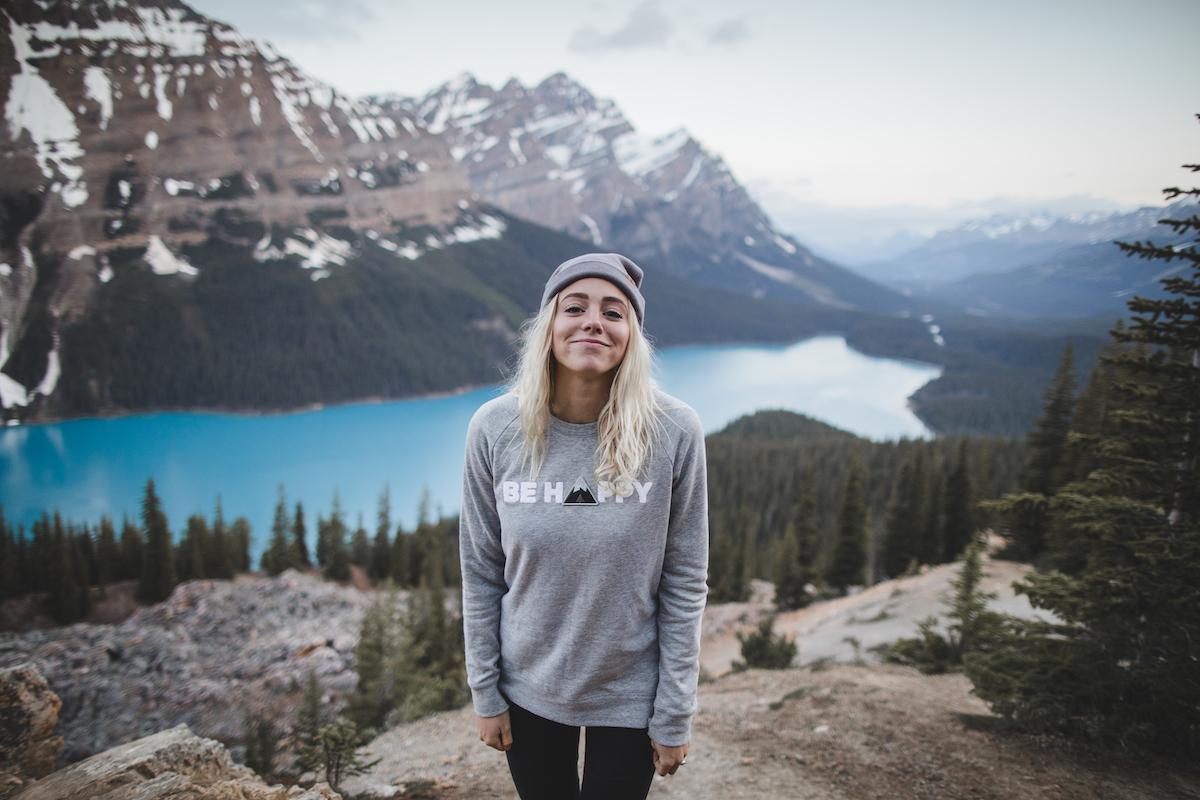 Article continues below advertisement
Many conscious shoppers have distanced themselves from fast fashion, instead opting to buy clothes from sustainable brands or in secondhand stores. While shopping from fast fashion retailers (such as Zara, H&M, and Forever 21) may seem like a good deal in the moment, the environmental and ethical repercussions make those $12 jeans seem like a pretty bad deal. To learn more, the 2015 documentary The True Cost details the unsustainable and dangerous business model of the fashion industry today. Tentree's products are manufactured overseas in factories, and the website has a page dedicated to its "ethical manufacturing" practices. Emsley adds that tentree is working to improve things like "fabric wastage, recycling programs, solar energy and more" in the company's factories.
Tentree may not be perfect — but when comparing the company's efforts to the numerous fast fashion brands that are destroying the planet, tentree is clearly a more sustainable choice overall. As tentree continues to grow, it will be interesting to see what other apparel brands start putting values ahead of profit.
If anything, Emsley wants customers to understand that tentree's environmental mission is at the heart of the business, and not an afterthought. "What most people don't realize about tentree is that we are tree planters first," Emsley explains to Green Matters. "We didn't originally found tentree because we wanted to create a clothing brand. We founded tentree because we wanted to create a positive impact on the world and we believe that tree planting is one of the best ways to do that."