Chipotle Takes Out the Guesswork by Adding Vegan and Vegetarian Bowls to the Menu
Ordering vegan at Chipotle just became a whole lot easier.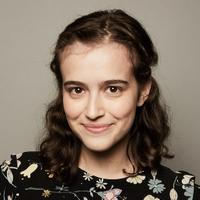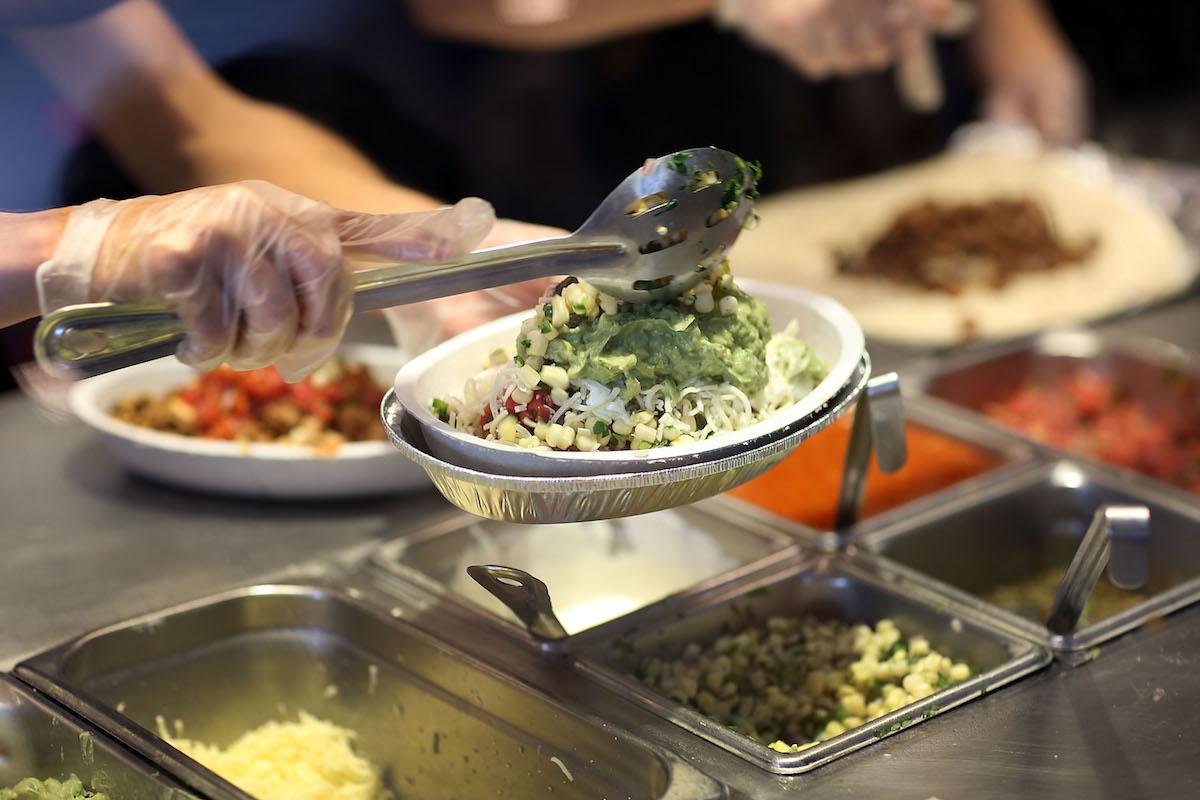 Even though Chipotle's menu is full of meat and dairy, the fast casual chain has long offered solid options for vegetarians and vegans, too. And now, Chipotle is making eating out even easier for those who don't consume animal products. Chipotle is now offering two new preconfigured menu options: a Vegan Bowl and a Vegetarian Bowl, in all of its restaurants across the U.S.
Article continues below advertisement
Chipotle shared the news with Green Matters on Monday, March 4. The two new bowls are the first offerings of Chipotle's "Plant-Powered" Lifestyle Bowl options. The restaurant chain first launched the Lifestyle Bowls series earlier this year with Keto, Paleo, Whole30, and "double protein" bowls.
As seen on Chipotle's website, the Vegan Bowl is made up of Sofritas (Chipotle's spicy, shredded, soy-based protein option), brown rice, black beans, fresh tomato salsa, roasted chili-corn salsa, and lettuce. The Vegetarian Bowl comes with fajita veggies, brown rice, pinto beans, fresh tomato salsa, roasted chili-corn salsa, sour cream, and guacamole. It's a bummer that the vegan bowl doesn't come with guac, because you know that costs extra to add. But out of all the Lifestyle Bowls, the two new veggie ones are actually the least expensive, though the exact price varies depending on your location. For example, in Manhattan, they go for $8.95 each, in Los Angeles they're $7.25 each, and in Wichita, Kansas, they're $6.95 each.
Article continues below advertisement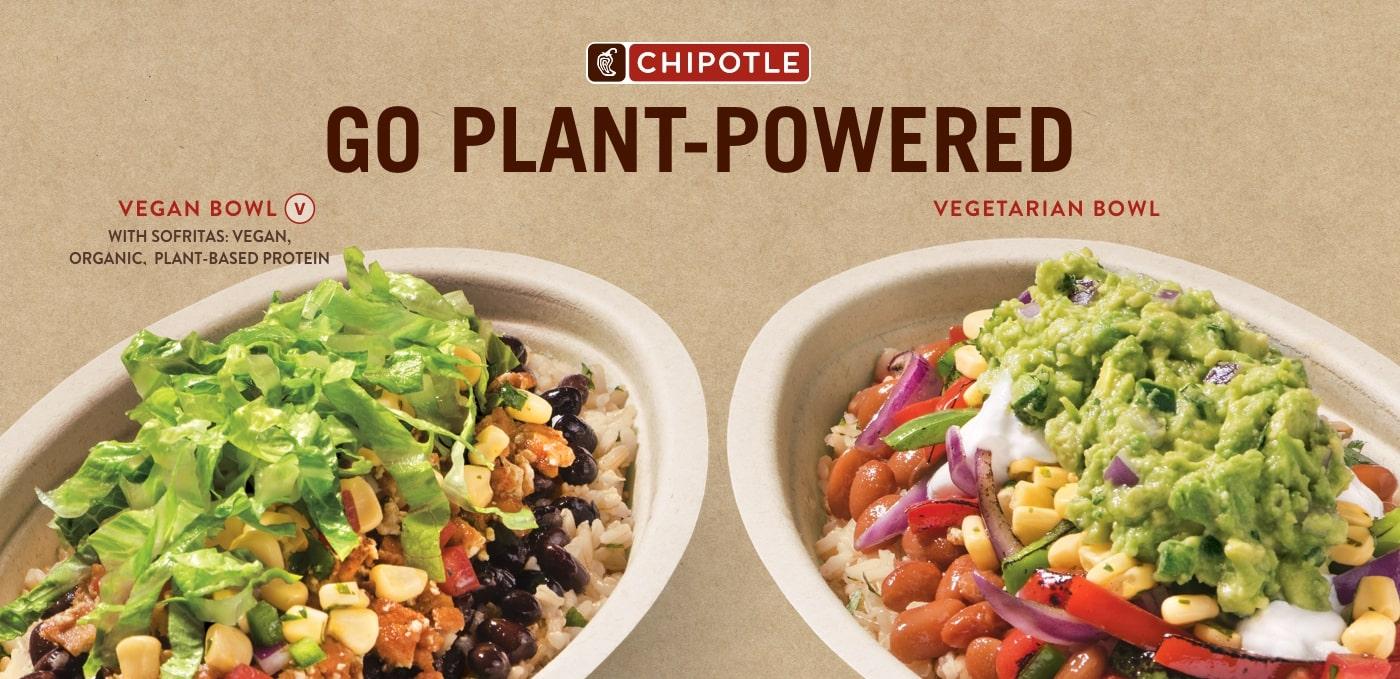 Even though Chipotle has long had a menu that could easily be veganized or vegetarianized, the fact that the chain is offering preconfigured veggie bowls is super exciting. For one thing, it takes the guesswork out of ordering (I can't be the only person who's asked "The beans here are vegan, right?"), and will make quickly placing an order a bit smoother for animal-loving customers. Additionally, just having the word vegan in the title of a menu item at such a popular chain is some pretty solid exposure — perhaps omnivorous customers will notice it when placing their next online order and give the plant-based dish a go.
Article continues below advertisement
"We've found that many people are increasingly looking for plant-based protein options, so we wanted to make it easy for our customers with digital shortcuts for these bowls," Chris Brandt, Chipotle's Chief Marketing Officer, said in a statement shared with Green Matters. "Since introducing Sofritas five years ago, Chipotle has provided flavorful options for every lifestyle, while simultaneously doing something good for the planet."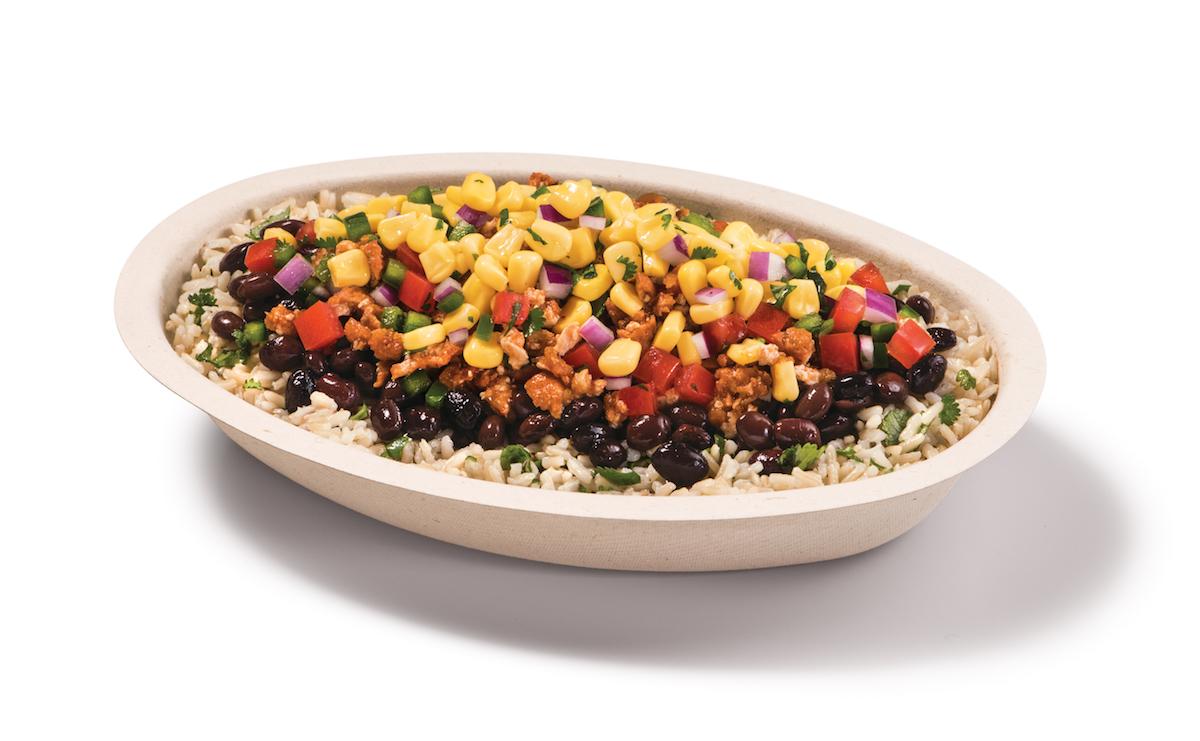 Article continues below advertisement
Chipotle isn't the only chain to launch new vegan options this year. In late February, Panda Express veganized five of their menu items (Eggplant Tofu, Chow Mein, Brown Rice, White Rice, and Super Greens). The Chinese restaurant chain's entire menu was previously all cooked with animal products. In January, Carl's Jr. started offering the Beyond Burger at more than 1,000 locations nationwide. Additionally, TGI Fridays recently started serving the Beyond Burger in 465 of its U.S. locations.
Reducing your intake of animal products can have positive effects on your personal health, the environment, animals, and more. So next time you're at Chipotle, allow yourself to feel great about indulging in some plant-powered Mexican deliciousness.