The Secret to Living Zero Waste: "Buy Nothing" Facebook Groups
Buy Nothing groups can help reduce waste and foster community — the Upper East Side's Buy Nothing group admin tells us more.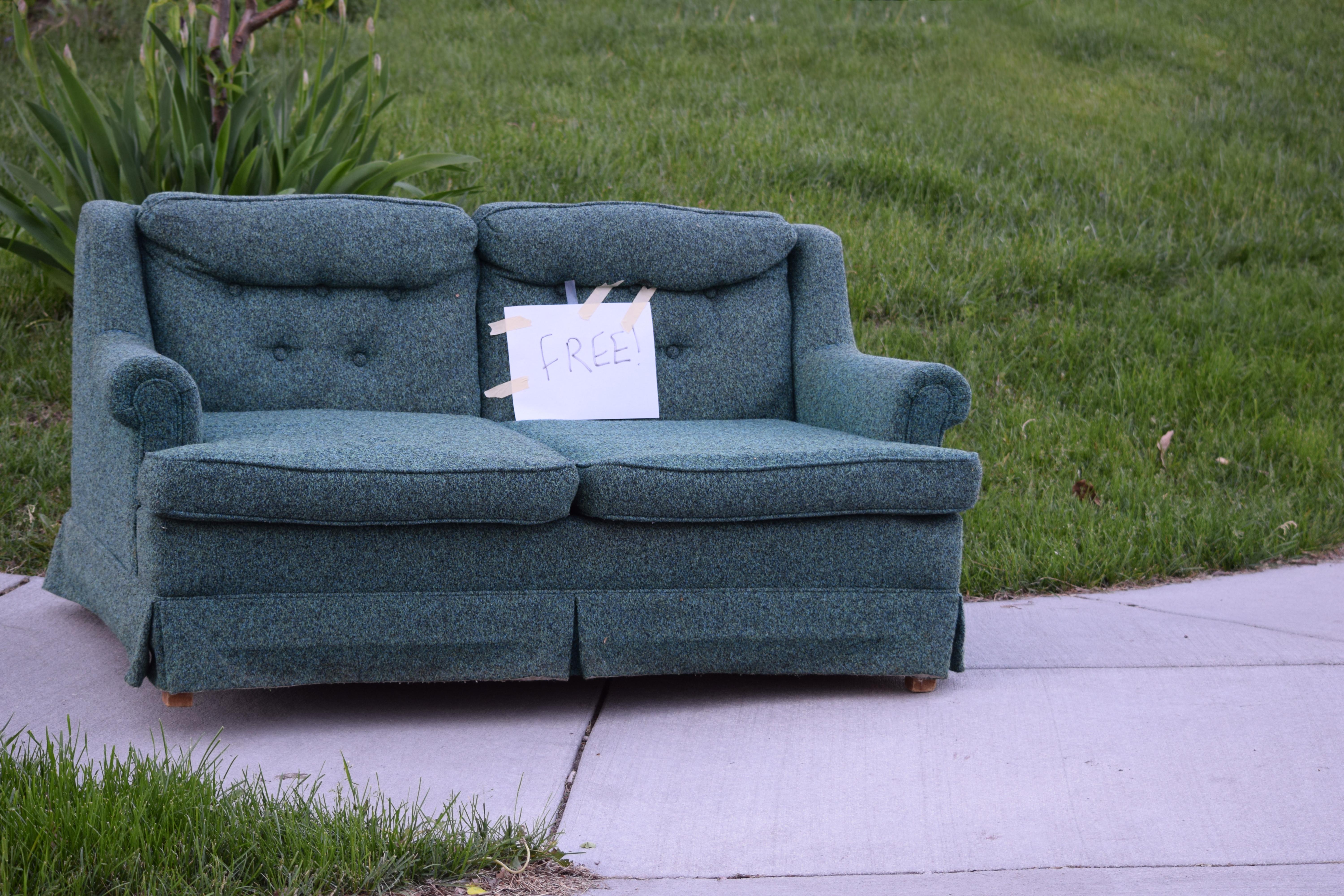 If you've ever tried to declutter your home Marie Kondo-style as a zero waster, you probably found yourself overwhelmed with all the stuff you wanted to get out of your house — but to avoid sending it to landfill, you may have just shoved it in the back of a closet to gather dust. Enter Buy Nothing Facebook groups: the little-known secret to making the zero-waste lifestyle immensely easier.
Article continues below advertisement
"The saving the environment thing has been such a fad, and a lot of people talk about it, but I don't think people are doing really enough to actually make any difference," Eddie Chang tells Green Matters on a recent phone call. Chang is an IT project manager by day, and the volunteer admin of Manhattan's Upper East Side Buy Nothing group by night (well, really, during every free moment he has).
"A lot of people are just talking the talk," Chang continues. "I think what we need [is] real and small steps that actually make a direct impact. So the fact that you're able to kind of play matchmaker [between] something that's discarded with someone who was looking for that thing — it's you making a real impact. You're saving that thing from the landfill, and you're reducing your carbon footprint by doing something fairly simple."
Article continues below advertisement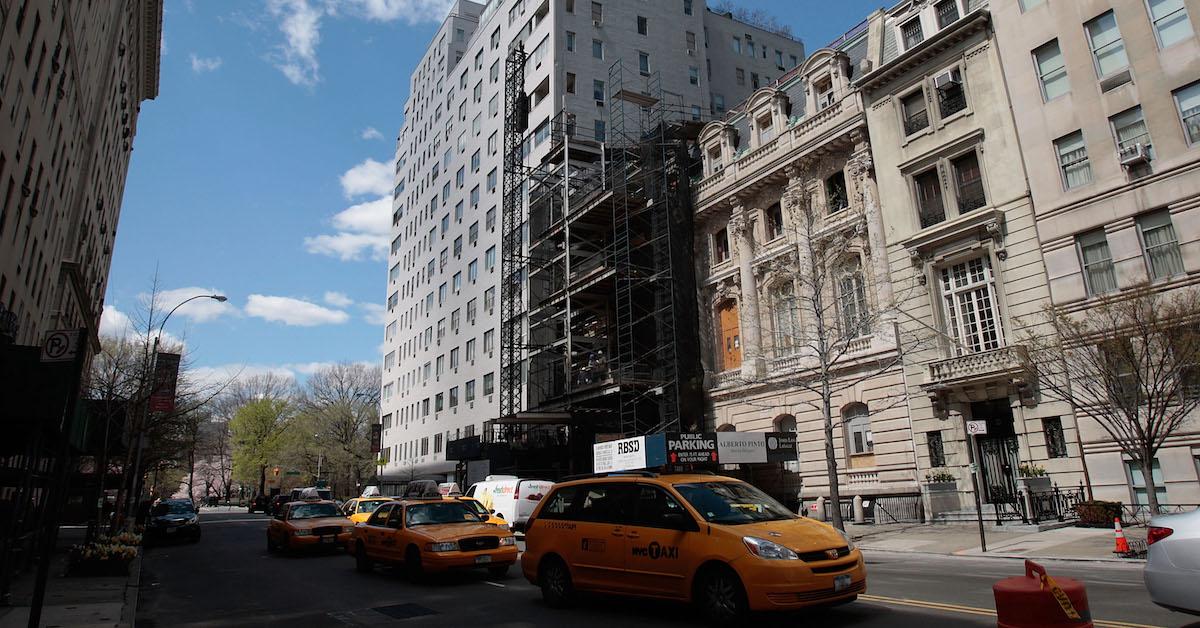 Looking for a Buy Nothing group near you? Here's how the project works.
The Buy Nothing Project is a network of about 6,800 Facebook groups around the world (and now, an app), each with two main goals: to create a gift economy between neighbors, which both reduces landfill waste and saves people money; and to foster community, making large neighborhoods or towns feel smaller. Users can post items they are gifting or in search of, and wait for their community to pull through. Trades and sales are not allowed — gifting only.
Article continues below advertisement
Many Buy Nothing members are active gifters, meaning they mostly use the group to get rid of unneeded items that might otherwise be difficult to recycle or donate. Recent posts in the Upper East Side group gave away items including bar carts, a Pottery Barn crib, a vintage tea kettle, partially-used containers of baby formula, shower curtains, Diwali decorations, moving boxes, tickets to a Stranger Things exhibit, cat food and toys (from the parent of a recently-deceased cat), a Play-Doh activity set (sans the Play-Doh), plant cuttings, hamburger buns (for they were not kosher), makeup, and even leftover homemade donuts. And in groups such as the Upper East Side's, where there are nearly 10,000 members, there are almost always takers — though the winner of the item is up to the original poster.
Article continues below advertisement
Others turn to the group when they are in search of something — because why buy something new that you may be able to rescue from both the waste stream and from your neighbor's pile of clutter? Many seek out big-ticket items that they are in need of, or simply that they'd prefer to rescue from the waste stream rather than purchase from websites like Amazon. Others ask the group for singular items like an envelope, ribbon, or teaspoon of baking powder, rather than buy a box of something that will never be used up; and many ask the group to borrow items that most people only need occasionally, like folding chairs, sleeping bags, power tools, dollys, or coolers.
In fact, Chang is working on a spreadsheet of such items to start a loaner program within the group. "These are things that you can really maximize their use over their lifetime, because they're one-off uses," he says. "You don't need a power drill all the time, you need it for that project, and then you can return it."
Article continues below advertisement
There are also "curb alert" posts, in which residents share the cross streets and photos of items left for stooping on neighborhood streets.
Article continues below advertisement
Buy Nothing groups have reunited lost pets, fostered friendships, and more.
If you feel a bit hesitant to get secondhand items from strangers' homes, or meet up with them in public, especially as the coronavirus pandemic continues on, there's no reason not to at least silently join your group.
"Just join to be a fly on the wall," Chang advises. "No one forces you to interact, you can just totally be a creeper and watch the engagement, and it's fun."
Article continues below advertisement
And the Upper East Side group has become about more than just giving and taking. For example, in the early days of the pandemic, members offered free virtual learning sessions for members on everything from breadmaking to mixology, Chang says. But on a few occasions, the group has actually changed people's lives.
"Sometimes it's about reuniting a dog with its owner, or sometimes a child with his parent, or missing car keys," Chang says. "In the past year, we've had issues where our members have been attacked by people, and we've found the attacker. Those are the stories that I think build the community."
Article continues below advertisement
Your Buy Nothing group is a great place to start your zero-waste journey.
Additionally, participating in your local Buy Nothing group is an easy and fun place to begin your journey towards living a more eco-friendly lifestyle, especially if you are passionate about fighting the climate crisis, but have been nervous to take the first step in living more sustainably.
Chang wants to encourage folks to "not just talk about eco activism, but actually do something that's going to be worthy and makes a direct impact." Joining your local Buy Nothing group is a simple and enjoyable way to do that — plus, you just might score the vintage tea kettle of your dreams.