.

Community

Khal Drogo no more — Jason Momoa shaved his signature beard in an effort to get you to rethink plastics.

.

Home

Are you up for the challenge of a zero-waste seder?

.

News

The mayor officially signed the resolution this week.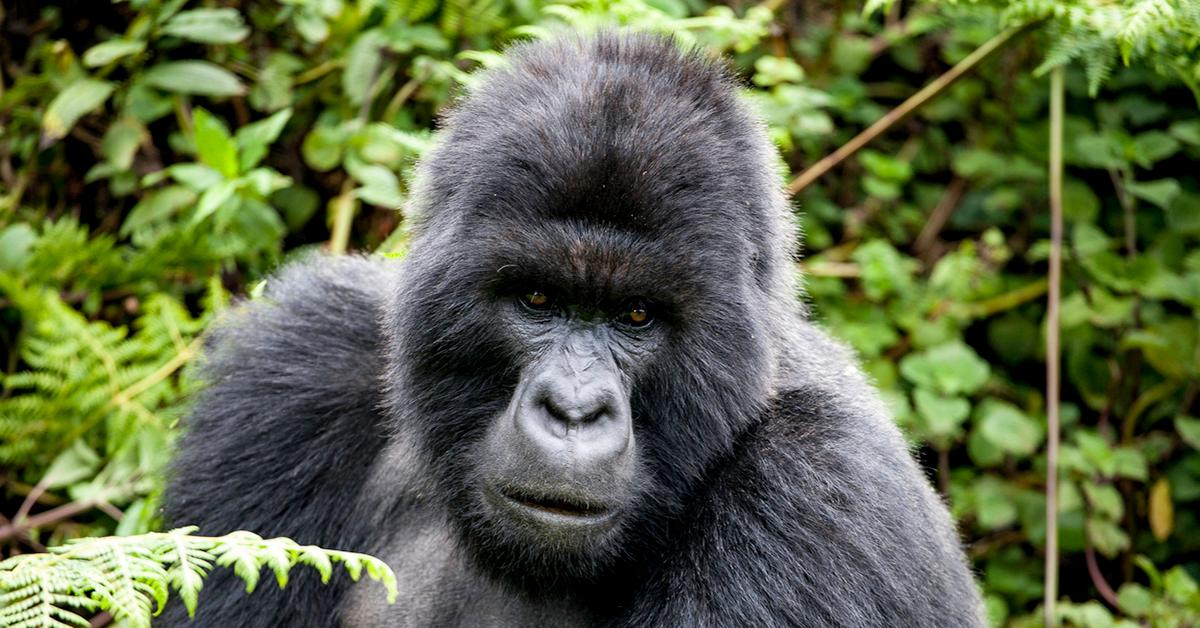 Community
Thanks to conservation efforts, select species of endangered whales, giraffes, and gorillas are seeing population gains.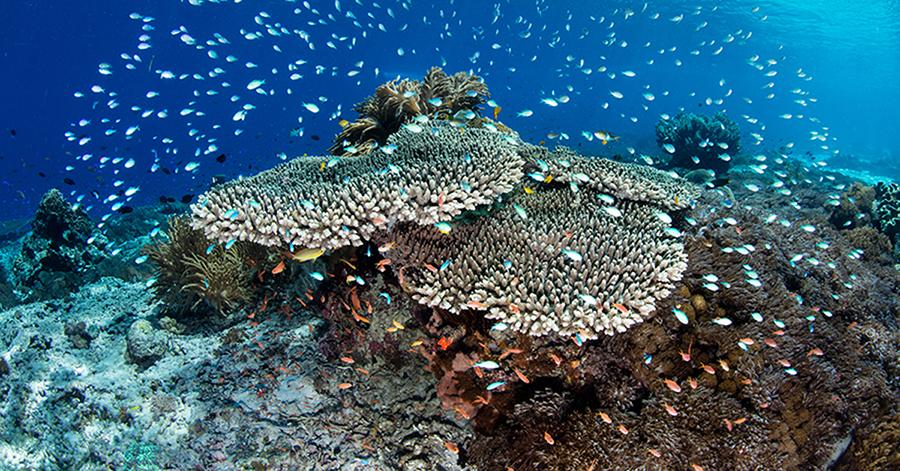 Community
Dr. David Vaughan had plans to retire but called them off after he discovered a way to restore dying coral reefs — by accident.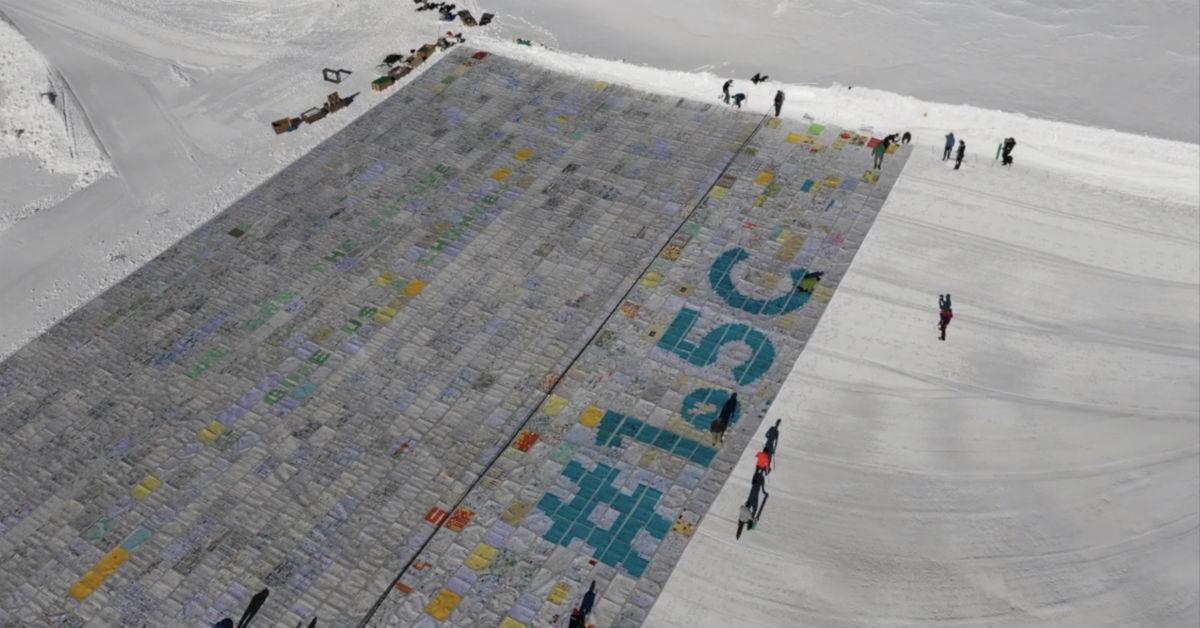 News
The giant postcard urges world leaders to take action on climate change, and it may just have set a Guinness World Record.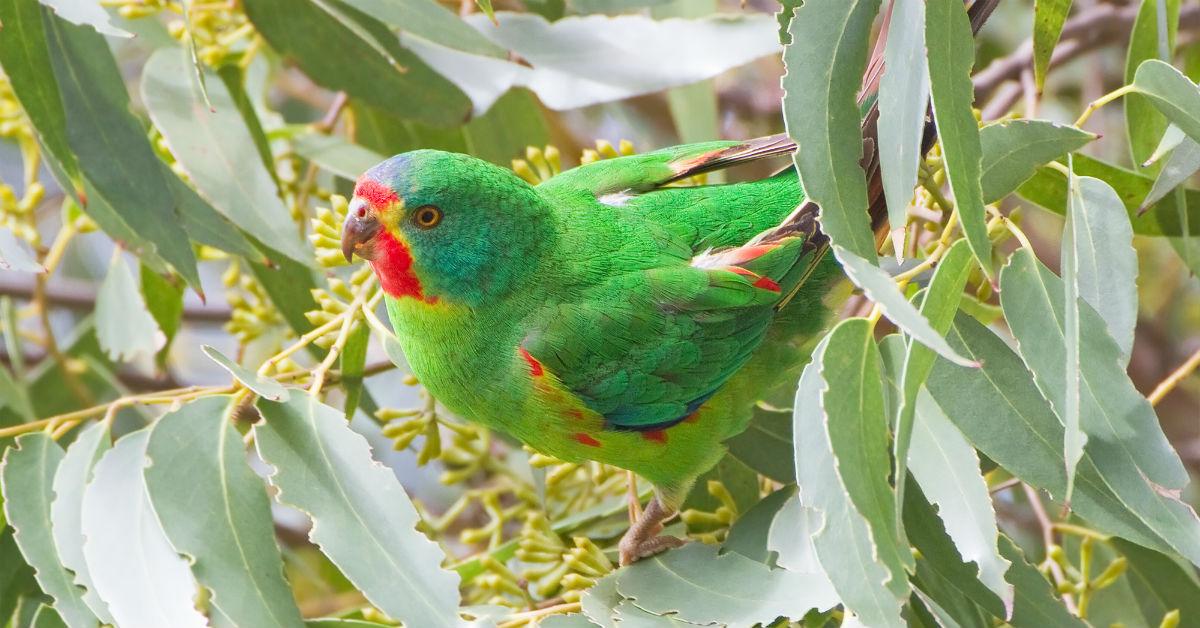 Community
Could robots hold the key to saving Tasmania's vulnerable swift parrots?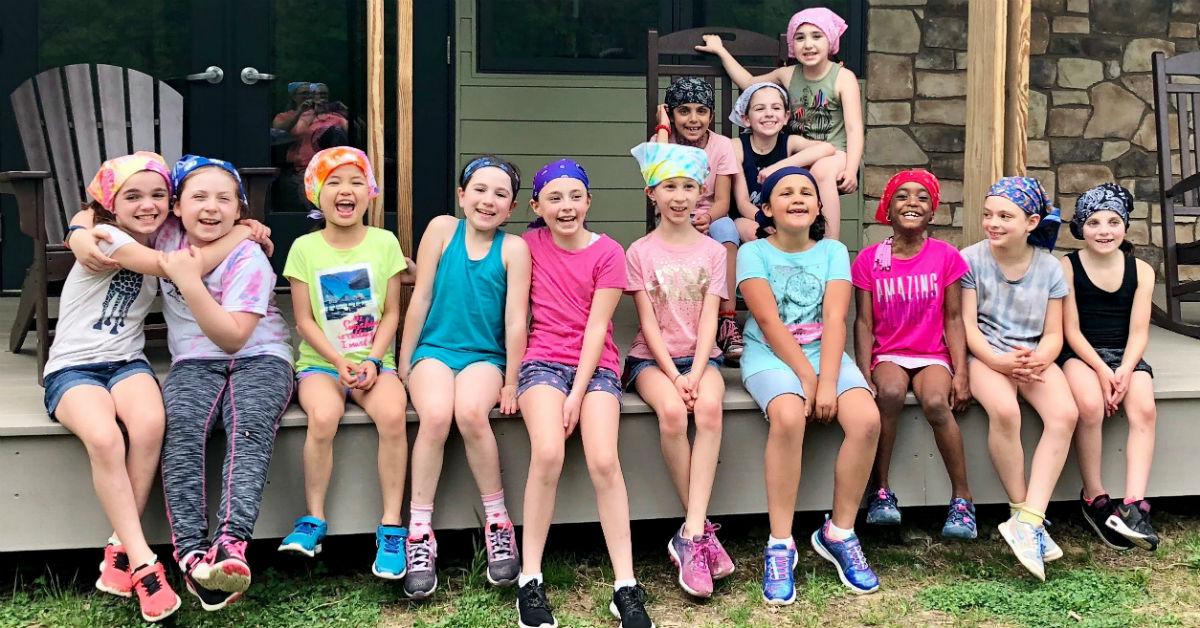 News
Narberth, Penn. is the first town in the state to regulate single-use plastics, and it's all thanks to Troop 7885.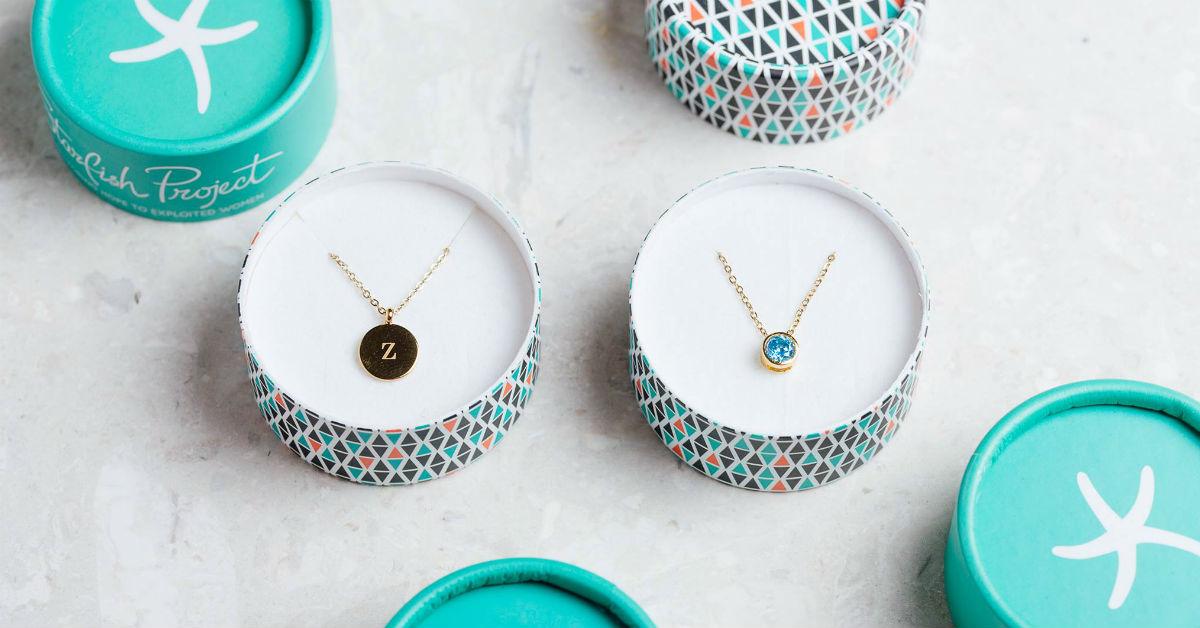 Style
These social enterprises and Fair Trade companies support underserved communities with their incredible, sustainable accessories.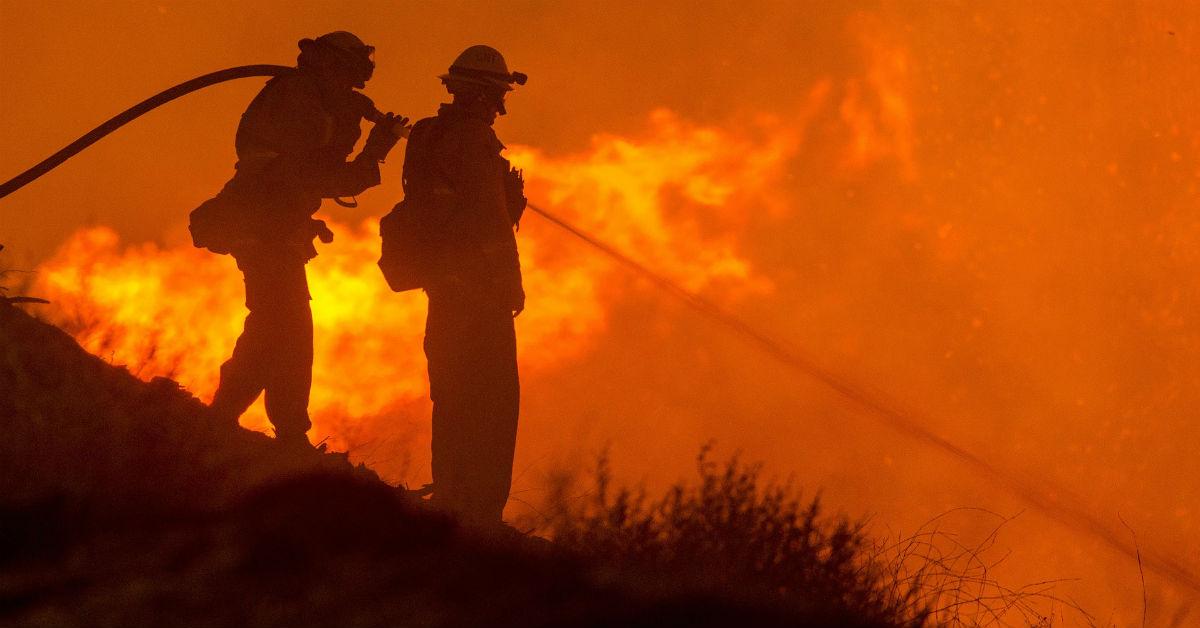 News
Donate your money and time to these nonprofits assisting Californians through the devastating Camp, Woosley, and Hill fires.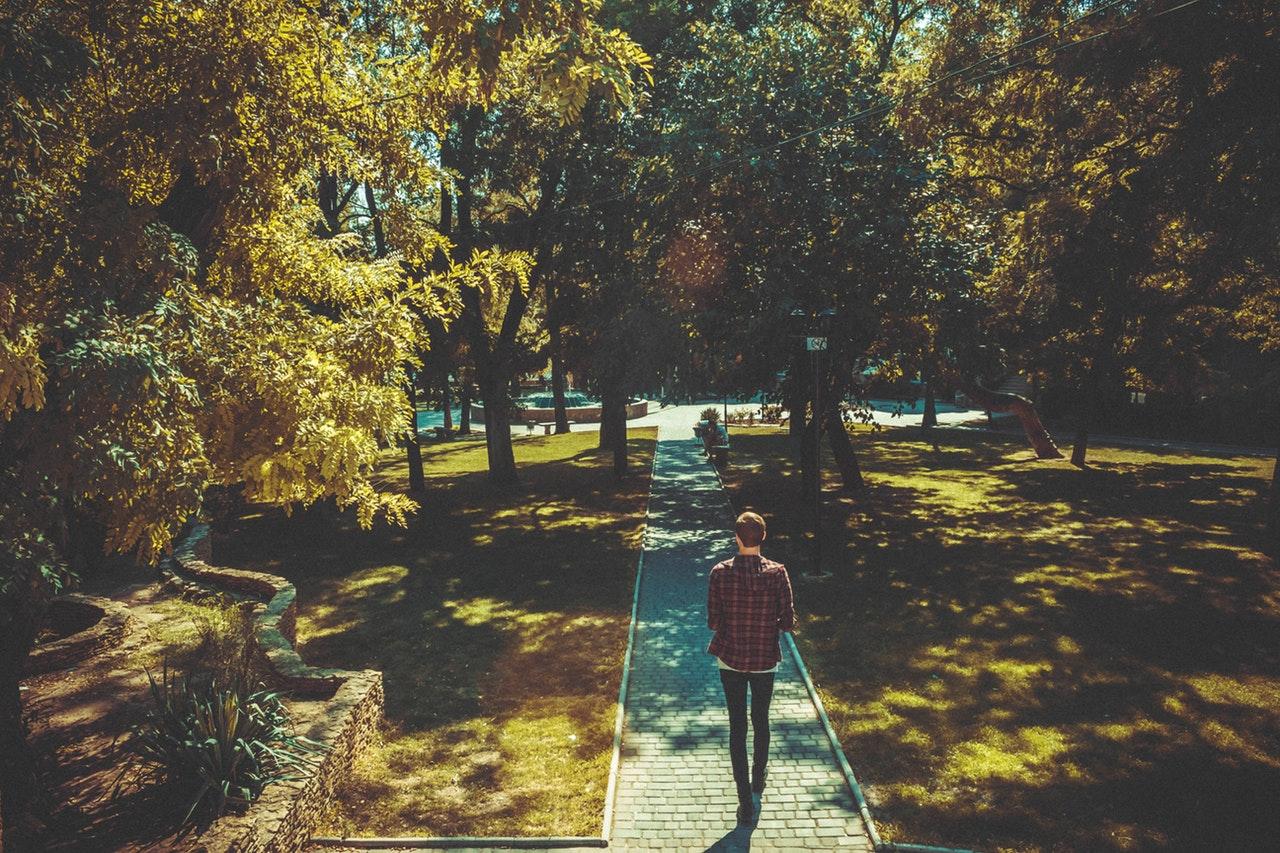 Community
Once an abandoned space, The Underline is a 10-mile park that aims to connect communities in Miami.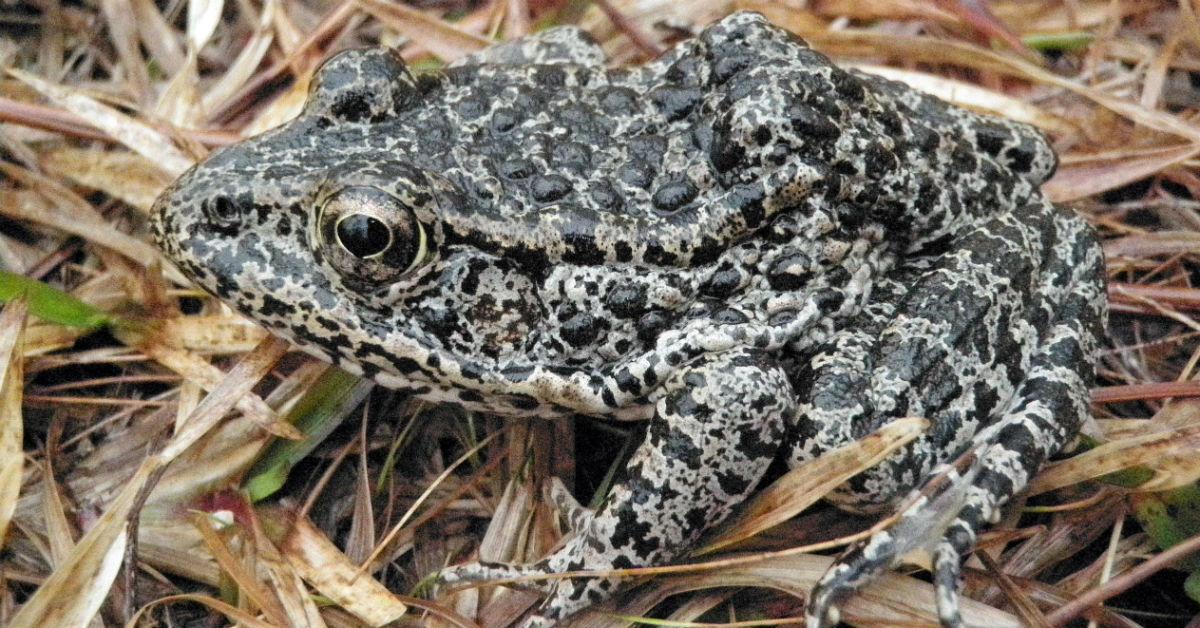 Travel
Zoos from Detroit, Dallas, Omaha, and Memphis added roughly 300 dusky gopher frogs to the wild this month, in an effort to stabilize their populations.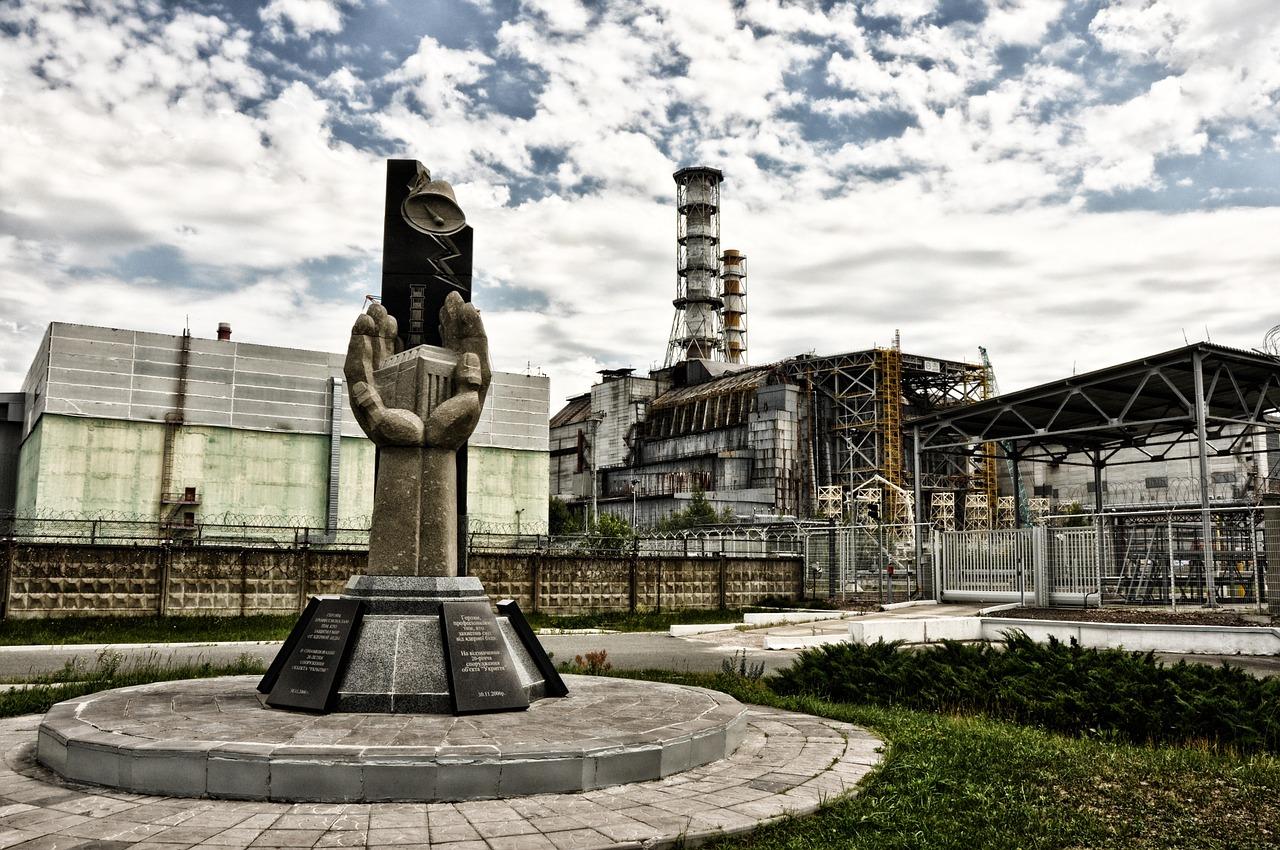 News
The Ukrainian government has transformed the former nuclear power plant into a functioning solar-electric farm.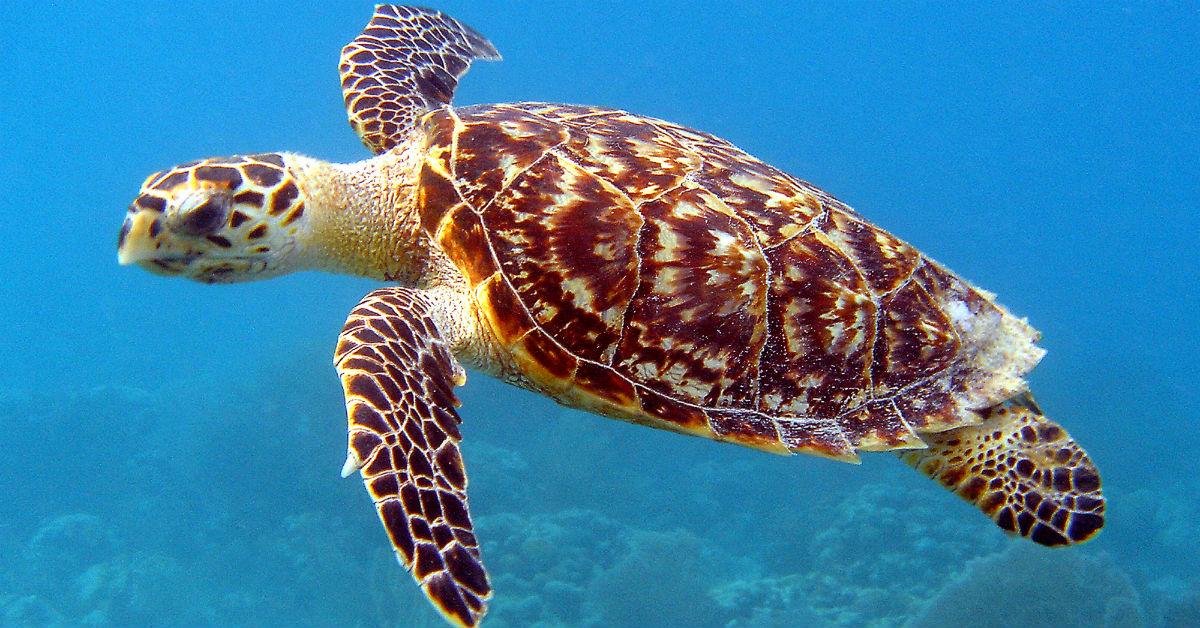 Community
The hawksbill turtle had an excellent month, as hundreds of hatchlings made their way into the Pacific Ocean.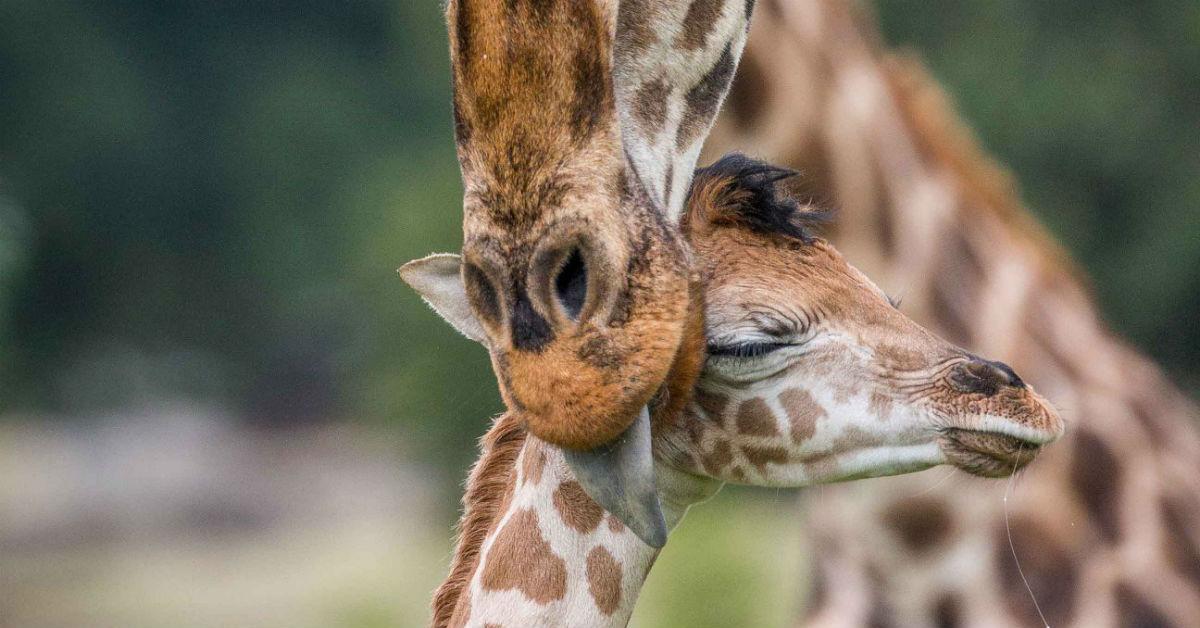 Community
Woburn Safari Park welcomed a baby Rothschild's giraffe to the herd. She's named Sandy and she's already walking.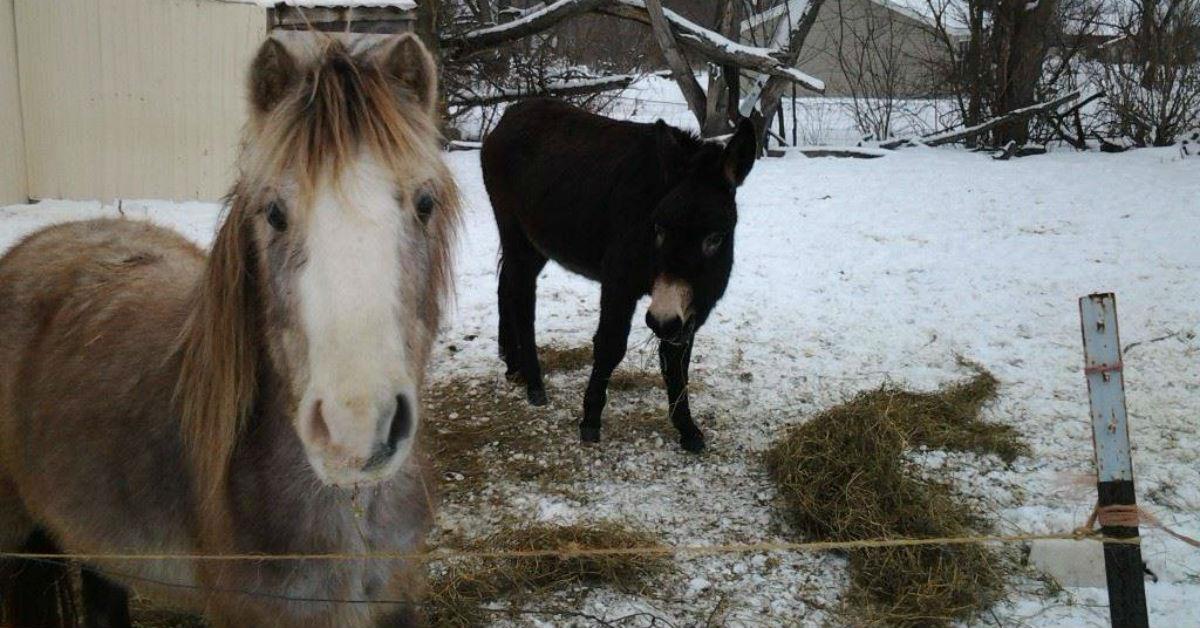 Community
To help the native pony recover from near extinction, the Newfoundland and Labrador province will provide land for pasture and breeding.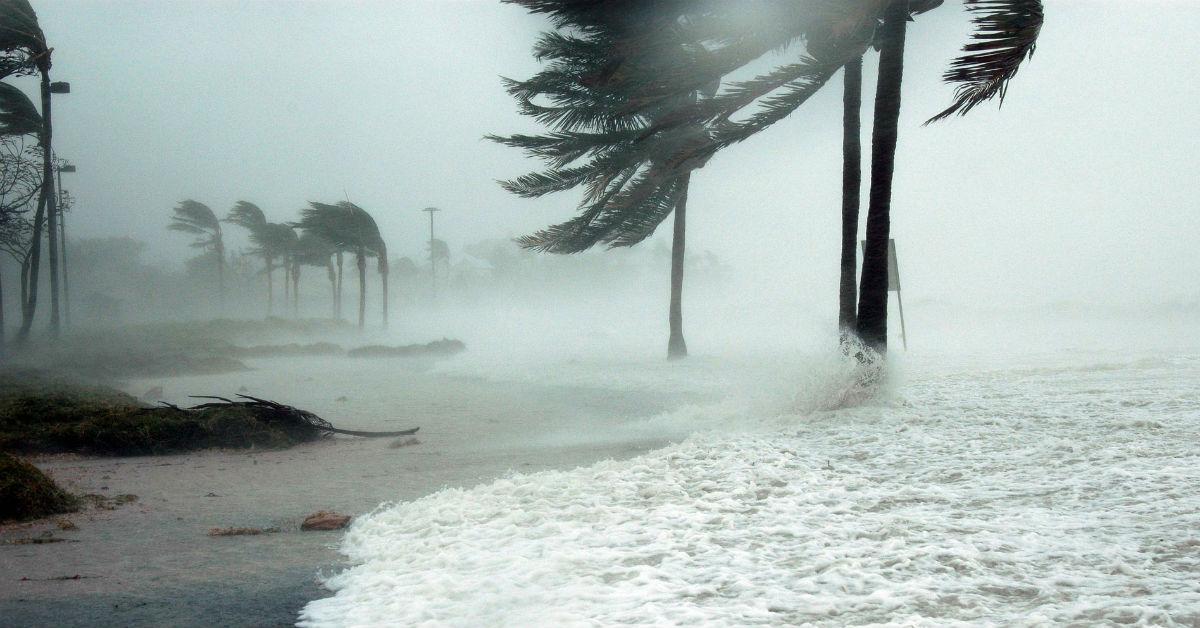 Community
Support the victims of Hurricane Florence by giving to one of these nonprofits.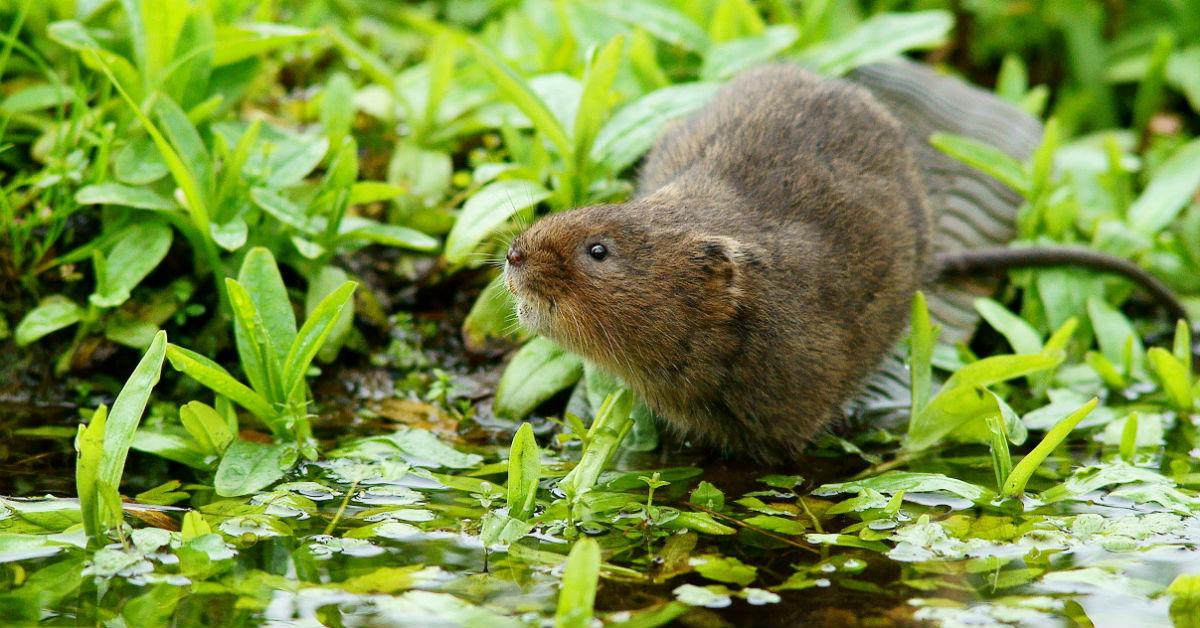 Community
Conservationist believe 94 percent of the water vole population has disappeared from Britain. But now, they're reentering a national park.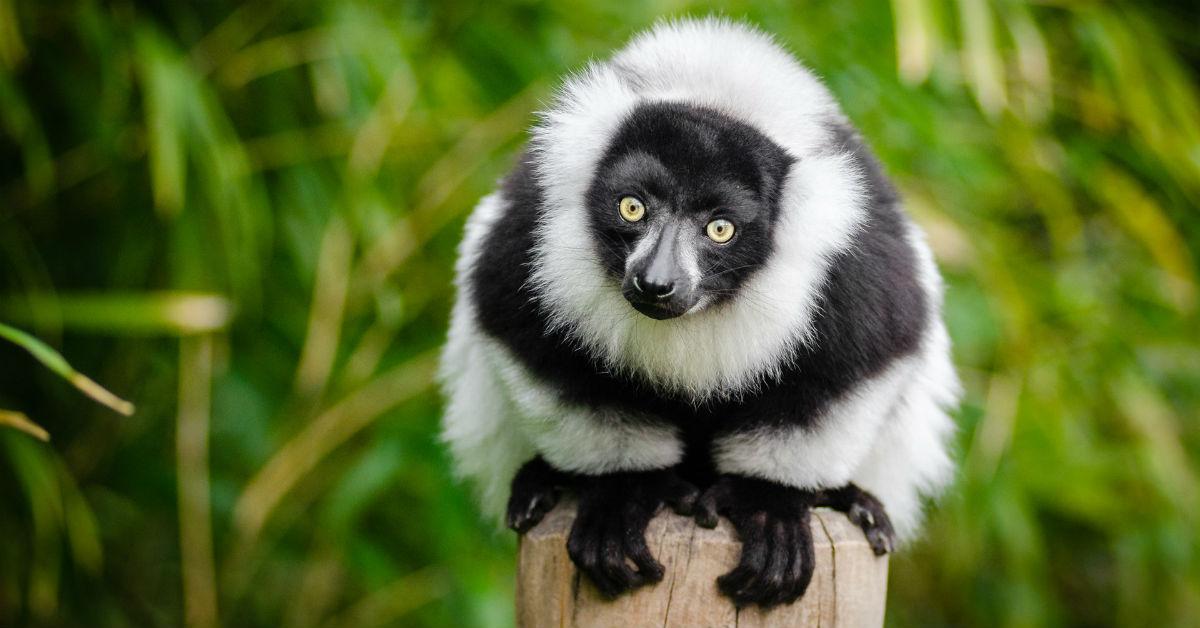 Community
Scientists at Duke University are using trees to locate the remaining lemurs in Madagascar.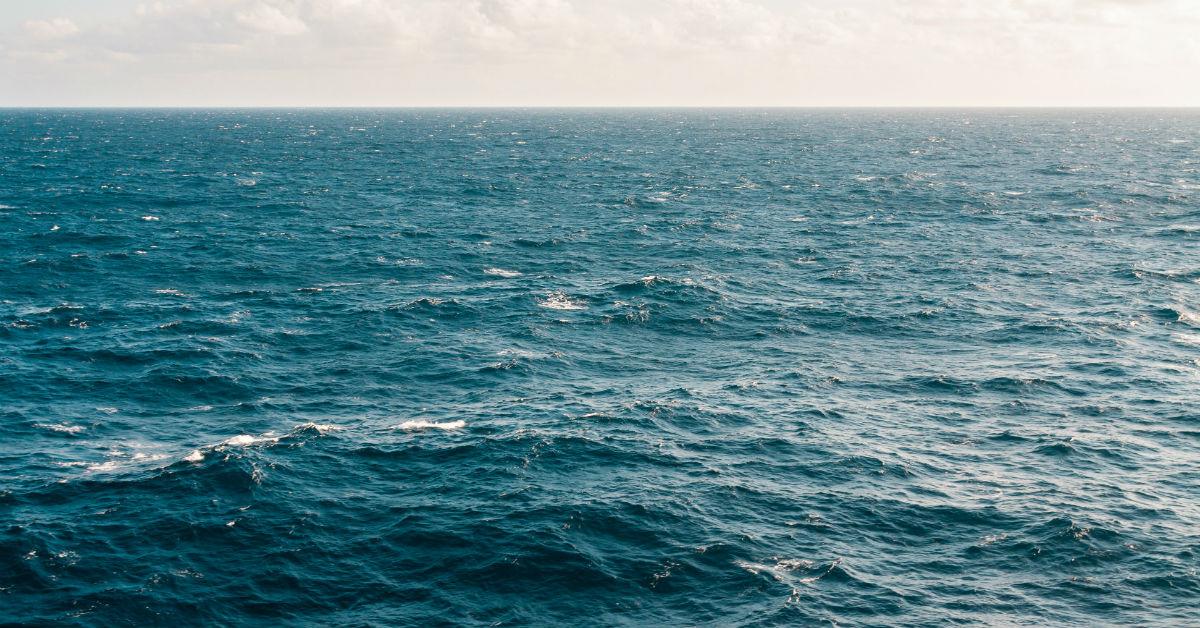 News
The new World Bank bond series aims to raise $3 billion for water projects around the world.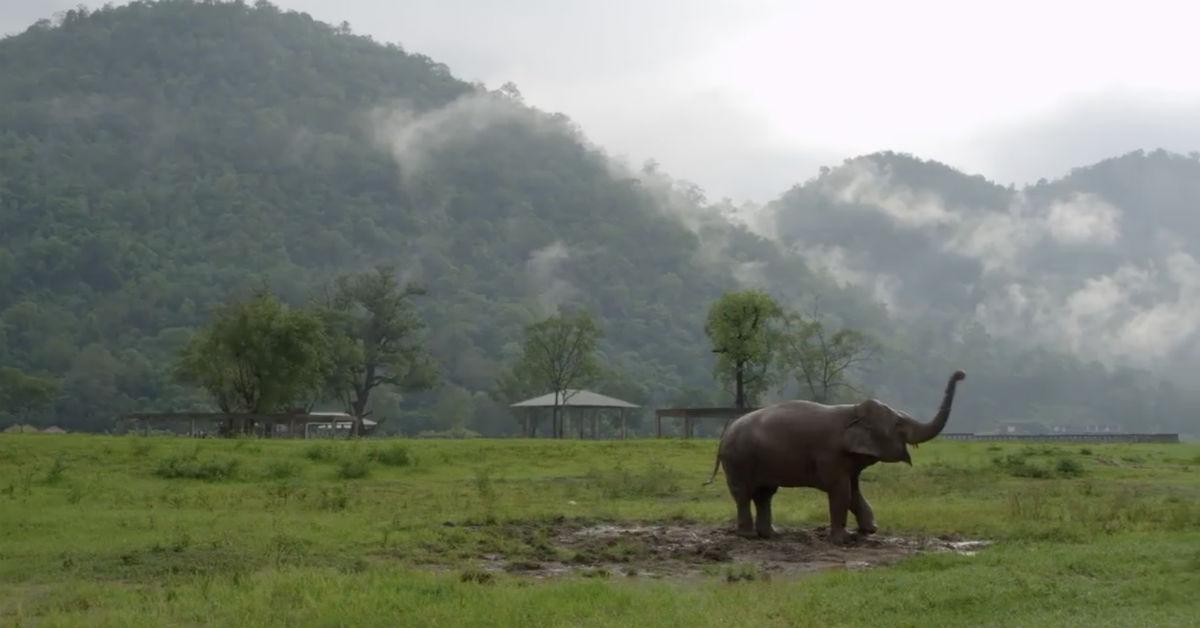 Community
You can rent these documentaries on elephants, vegan meat, mountains, and wild rivers on iTunes and Vimeo.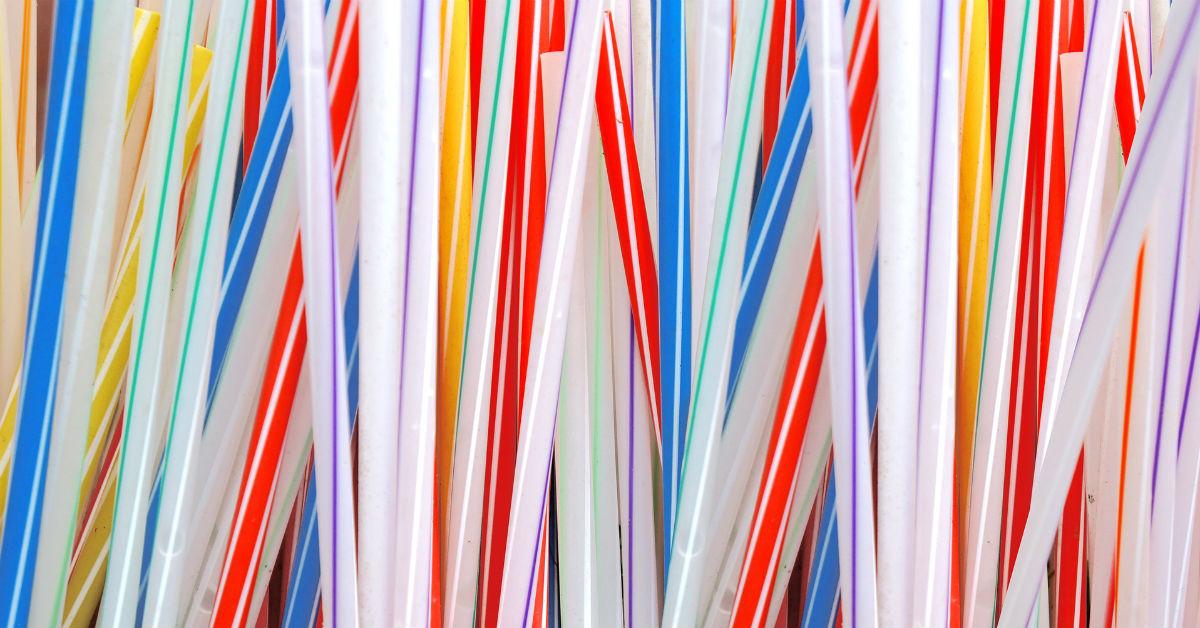 Community
Plastic straw bans harm people with disabilities — especially since eco-friendly alternatives like metal and paper straws don't work for them.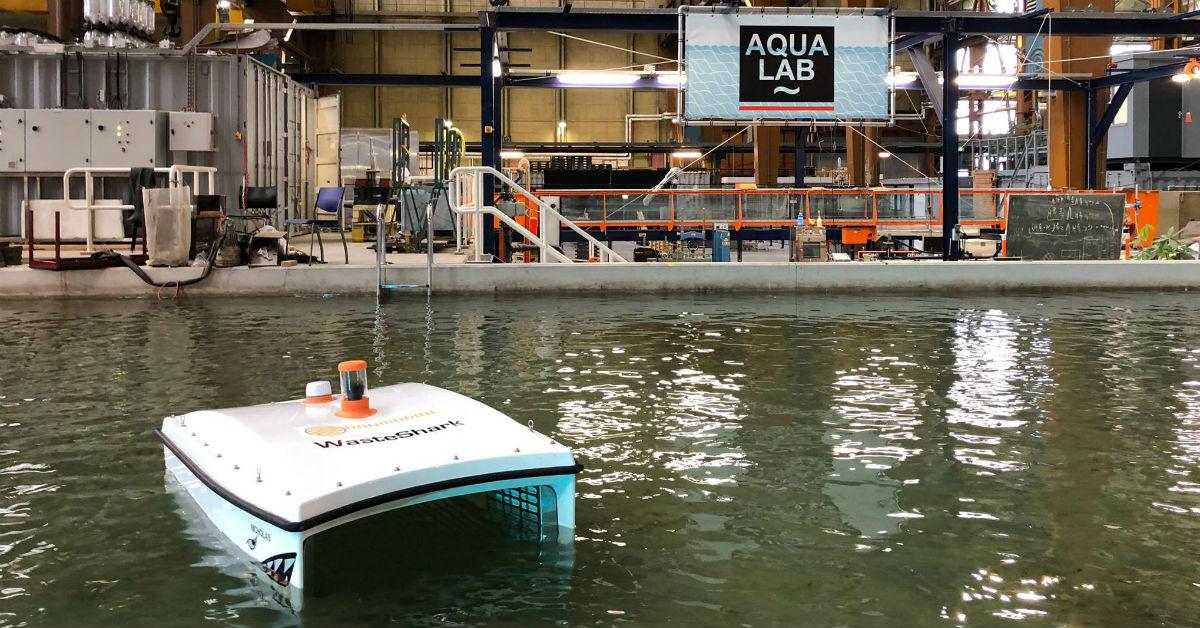 Community
The WasteShark aquadrone vacuums plastic trash from harbors and ports, keeping it from entering oceans.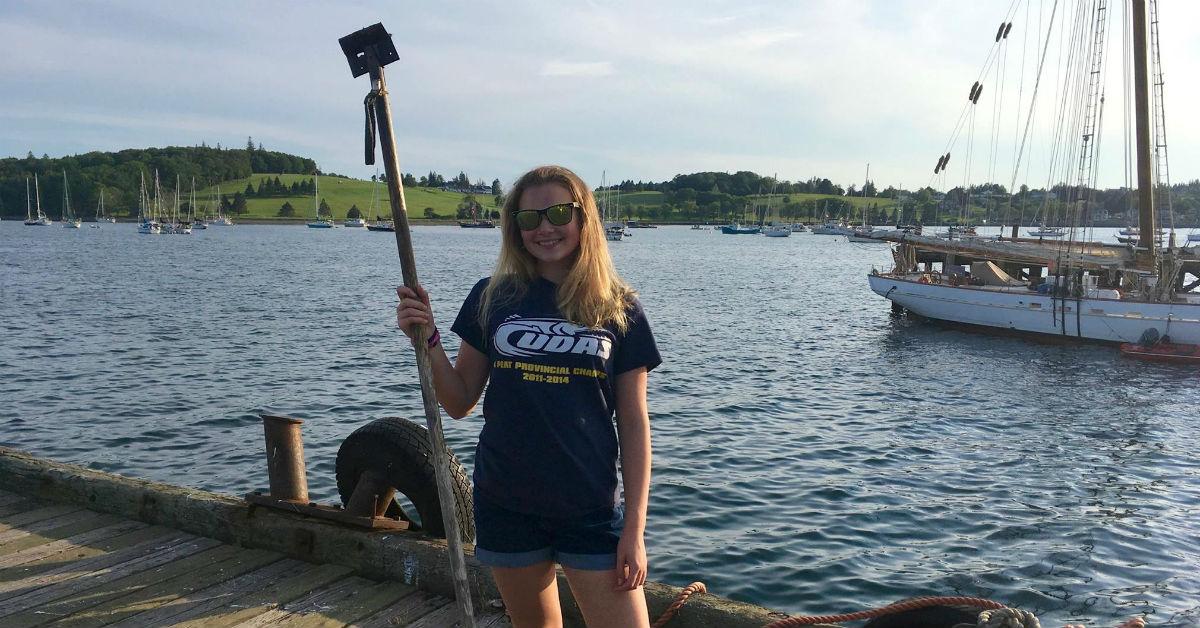 News
Stella Bowles convinced the Canadian government to stop polluting the LaHave River with a simple science fair project.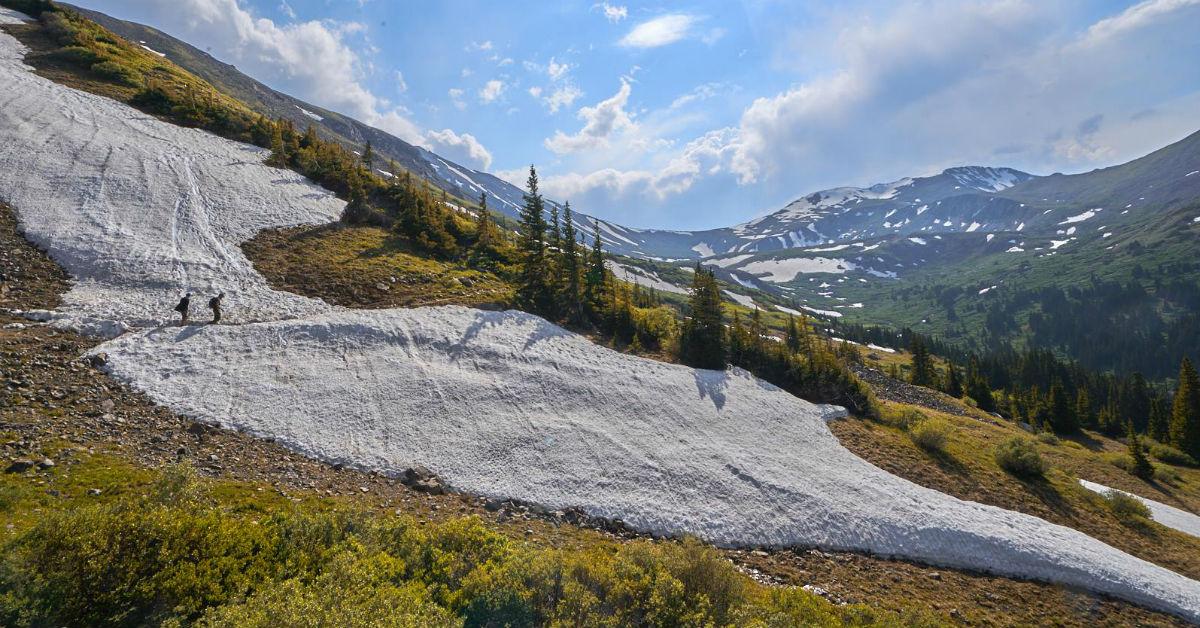 News
NFF President Mary Mitsos tells us about post-fire restoration and the $500,000 crowdfunding campaign "Summer of Trails."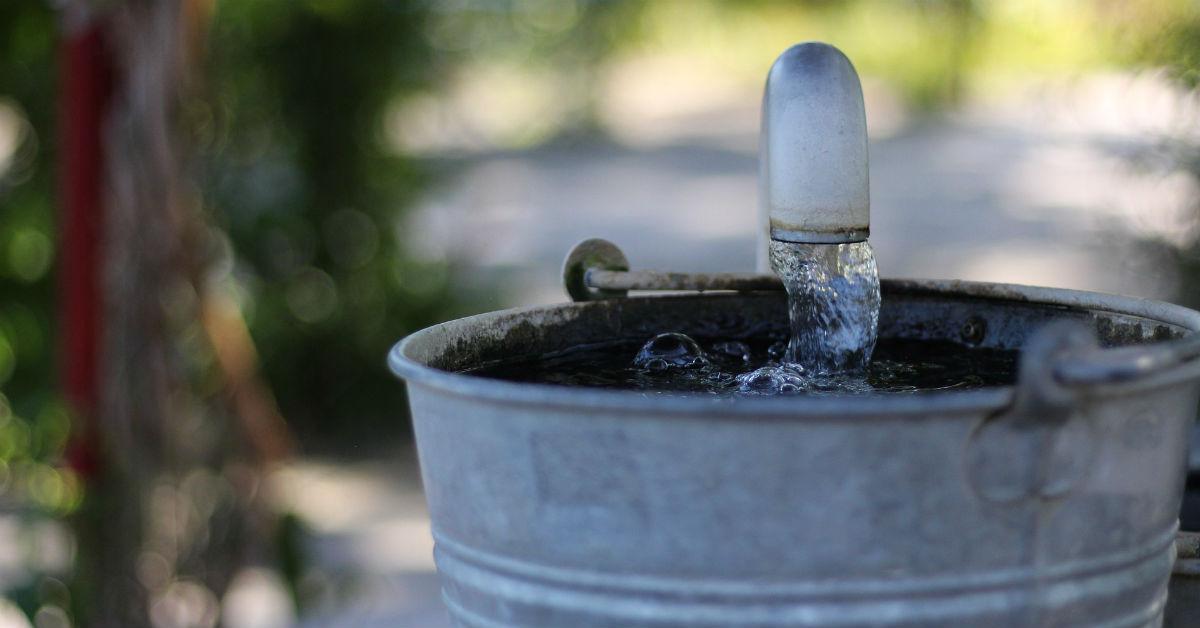 Community
Louisiana fishers are taking the 5 gallon bucket challenge to keep their lakes and bayou clean.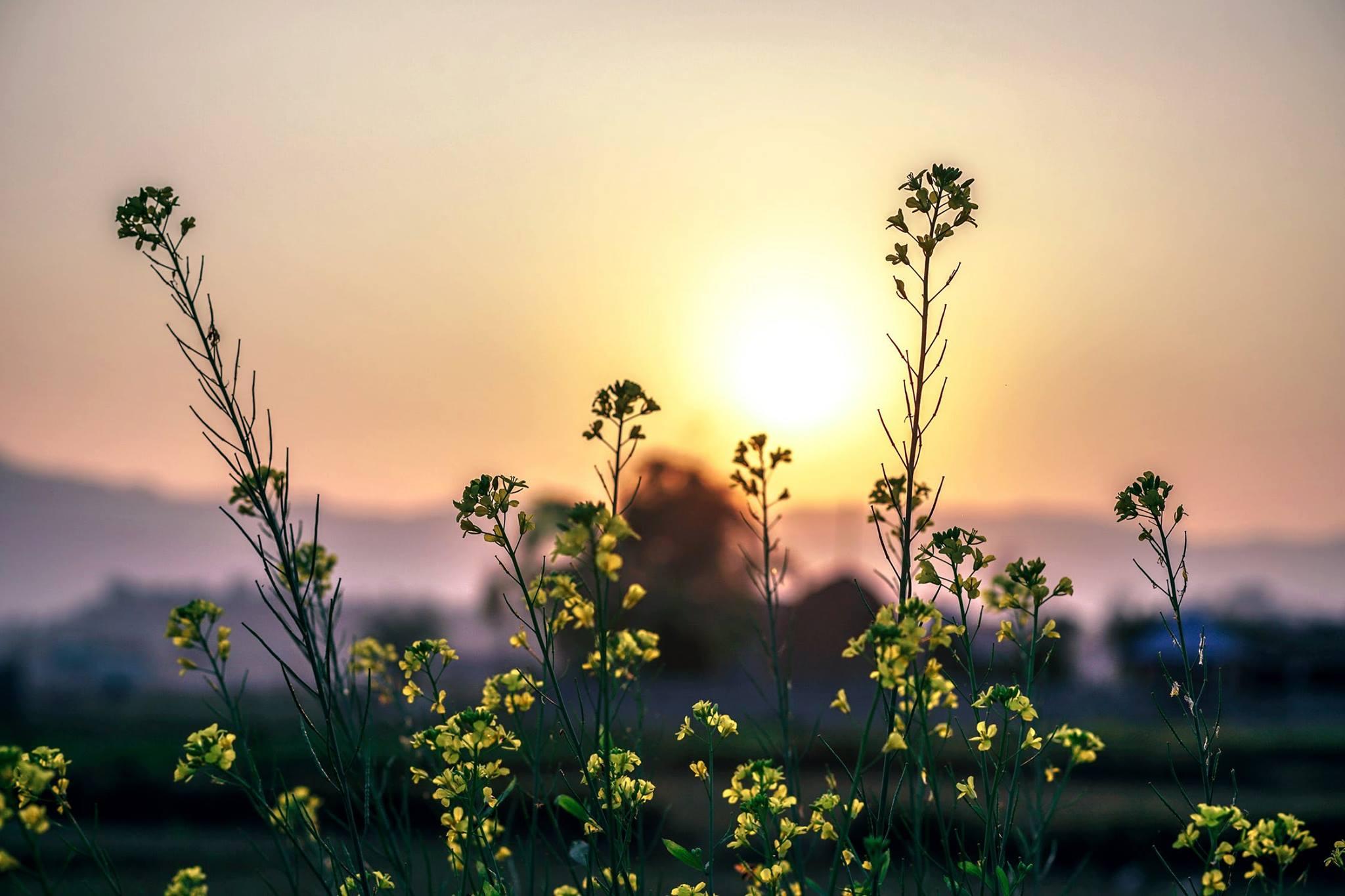 Community
This meeting of industry leaders, politicians, and celebrities will brainstorm ways for the world to hit the goals of the Paris Agreement.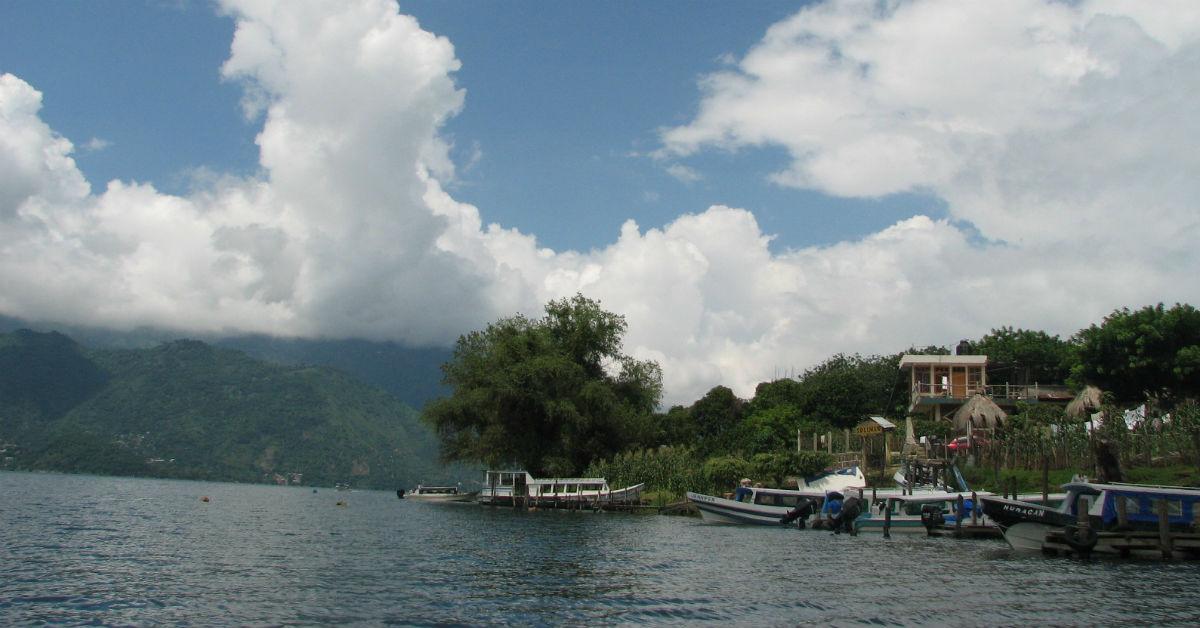 News
At least 10 municipalities in Guatemala have implemented single-use plastic bans over the past two years.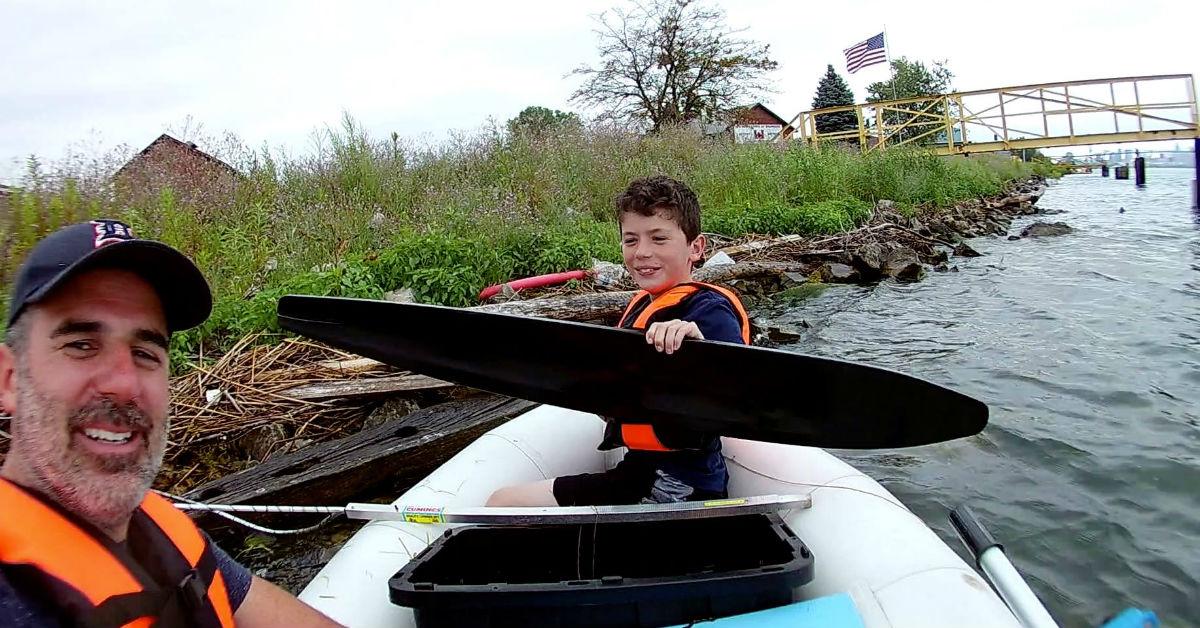 Parenting
Tom and Mark Nardone spend their weekends on the Detroit River, pulling garbage out of the water.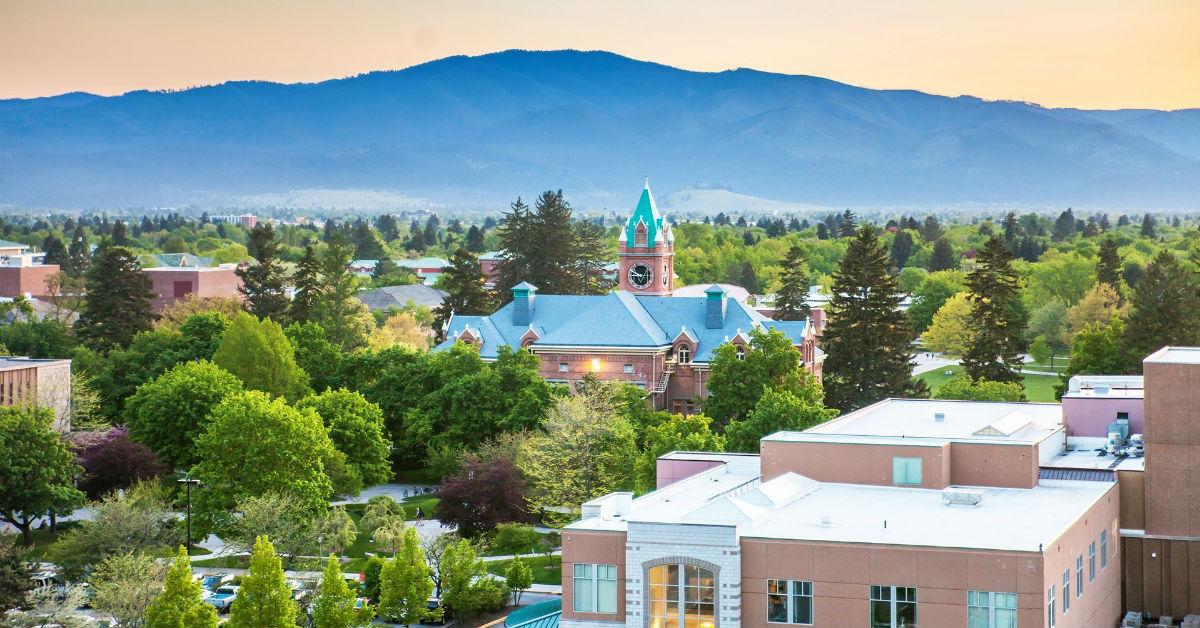 Community
The city of Missoula could go "zero waste" by 2050 with an ambitious plan to cut its waste stream by 90 percent.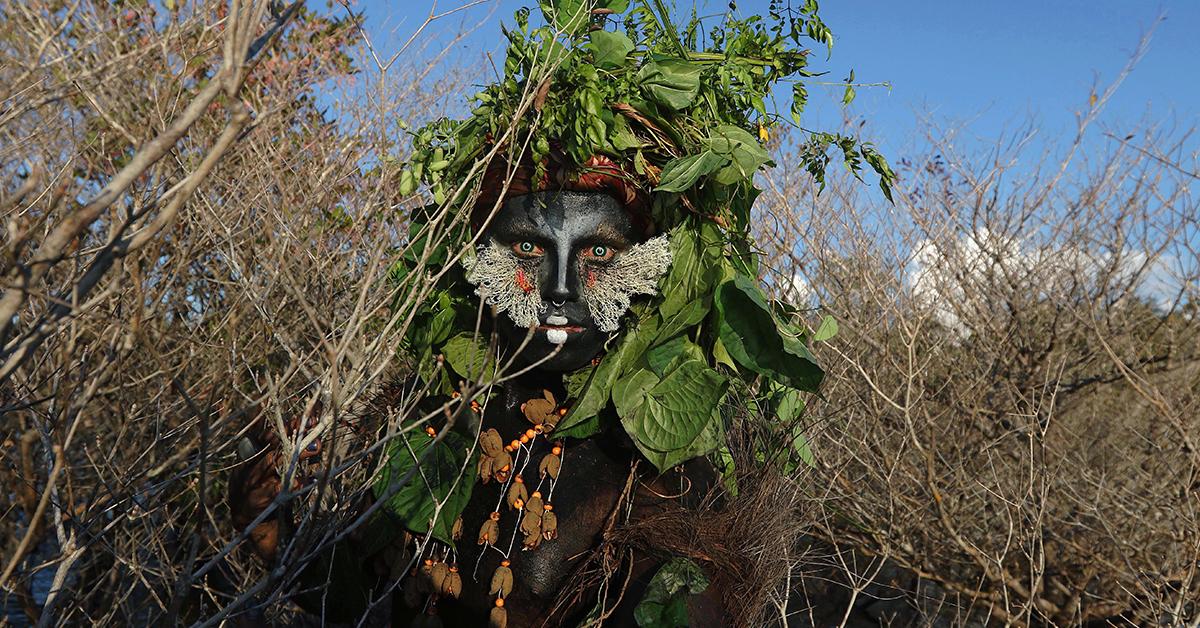 News
Wearing leaves and bright colors, Uyra Sodoma encourages children in Amazon communities to protect their environment.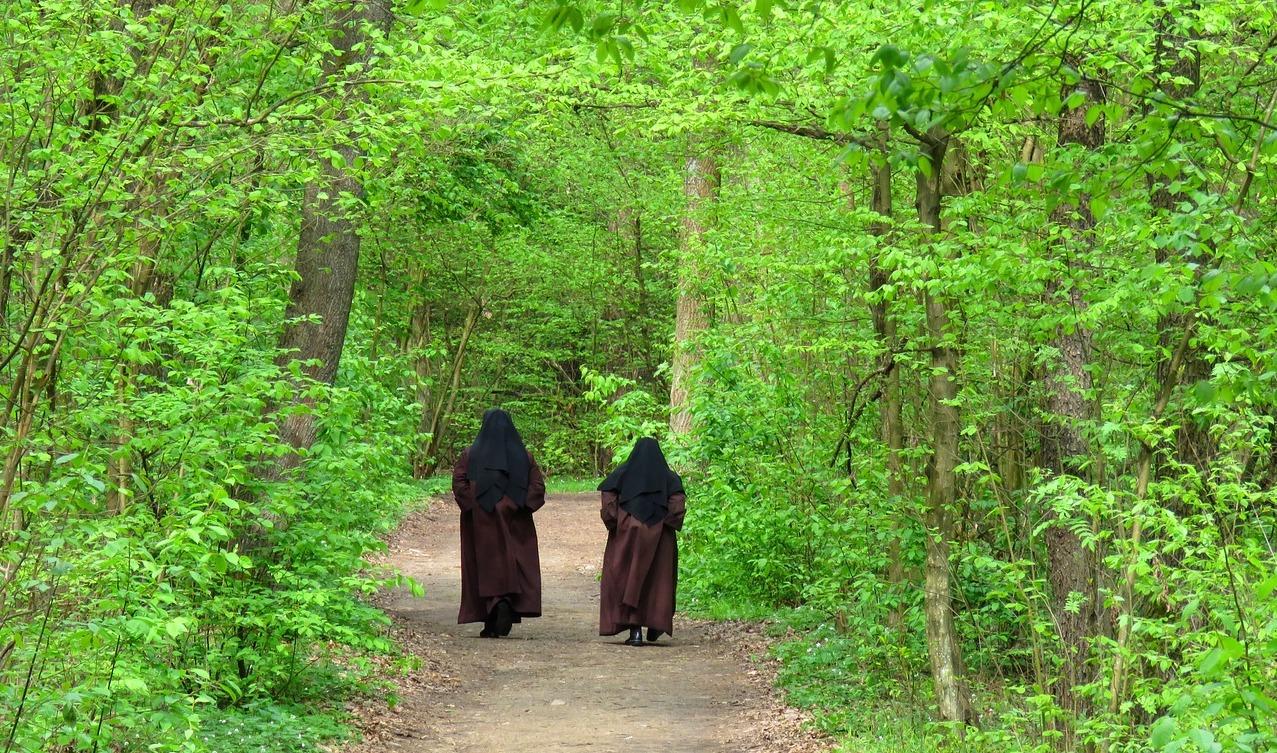 News
"Green sisters" are helping to save endangered species and blocking pipelines with makeshift chapels.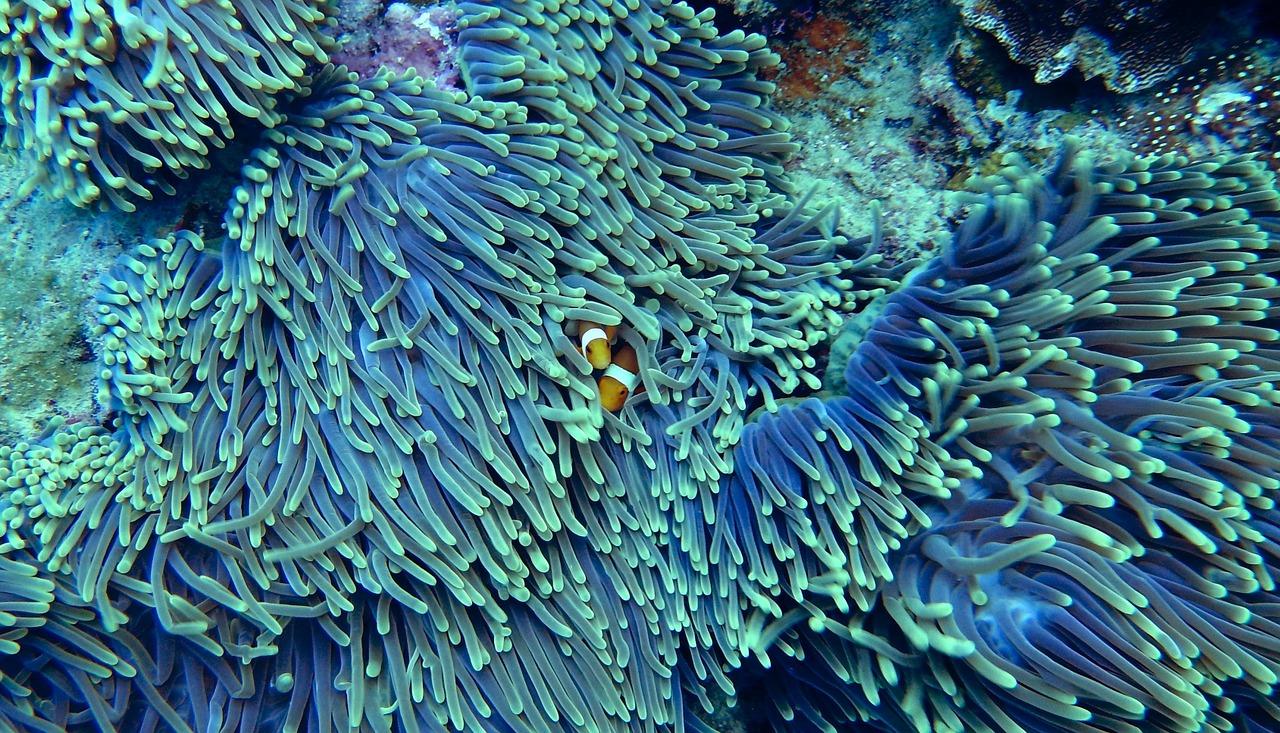 News
Belize has saved the second-biggest coral reef in the world, which provides food and economical benefits to the Central American country. After passing legislation to ban oil exploration, UNESCO has taken it off their endangered list.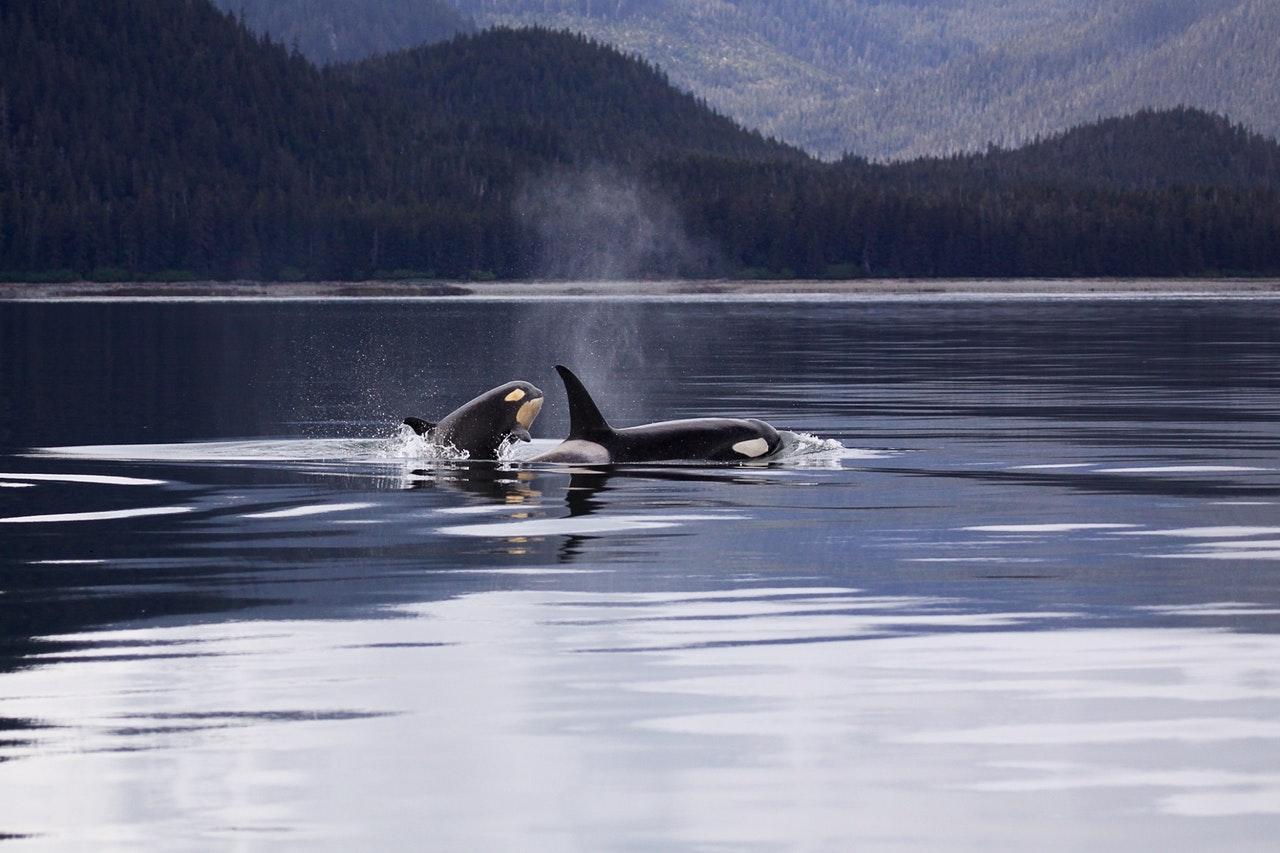 News
Beluga whales are heading from China to a new home on an Icelandic island that brings them closer to a natural habitat. Multiple organizations are not only providing them a better home, but are hoping that other entertainment parks follow in their footsteps.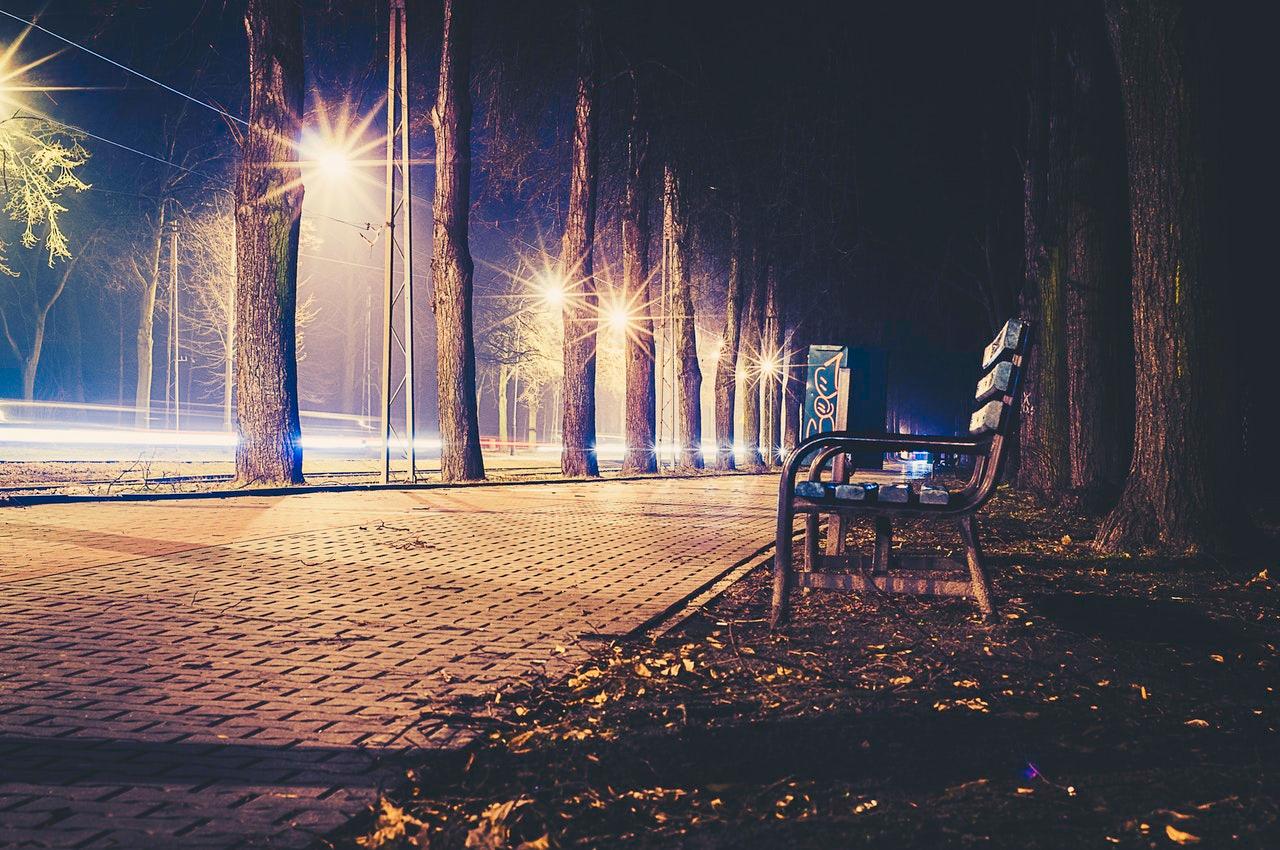 News
To keep rare bat species in an area where they thrive, a community that's already created nearly 100 sustainable homes is changing their street lights. These new red LED bulbs will allow humans to continue operating at night while the bats can avoid it.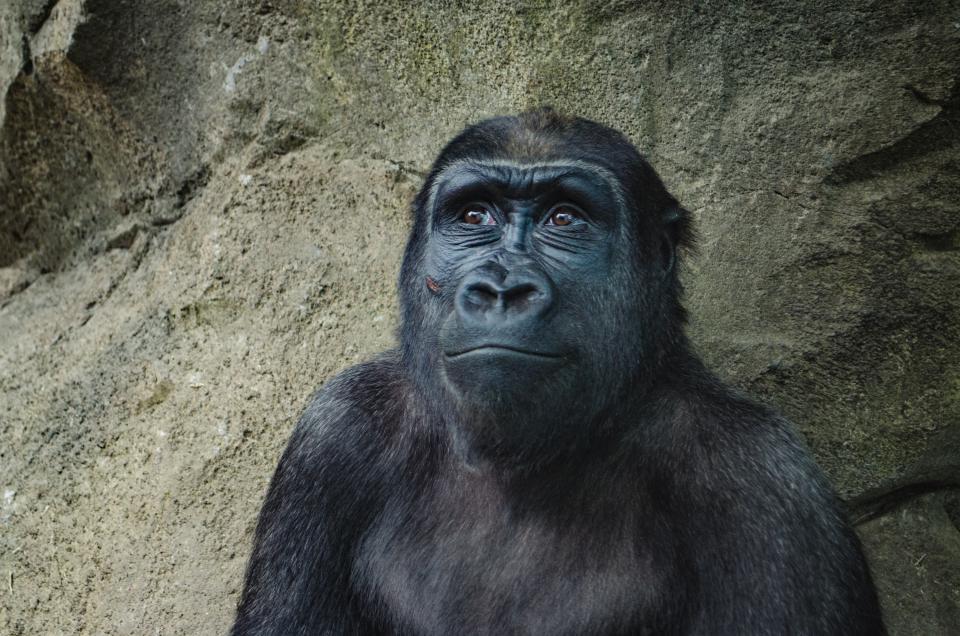 News
Mountain gorillas remain an endangered species, but conservation efforts such as regulated tourism and habitat protection has increased their population over the last 35 years. It's jumped 25 percent in a specific African region in the past eight years.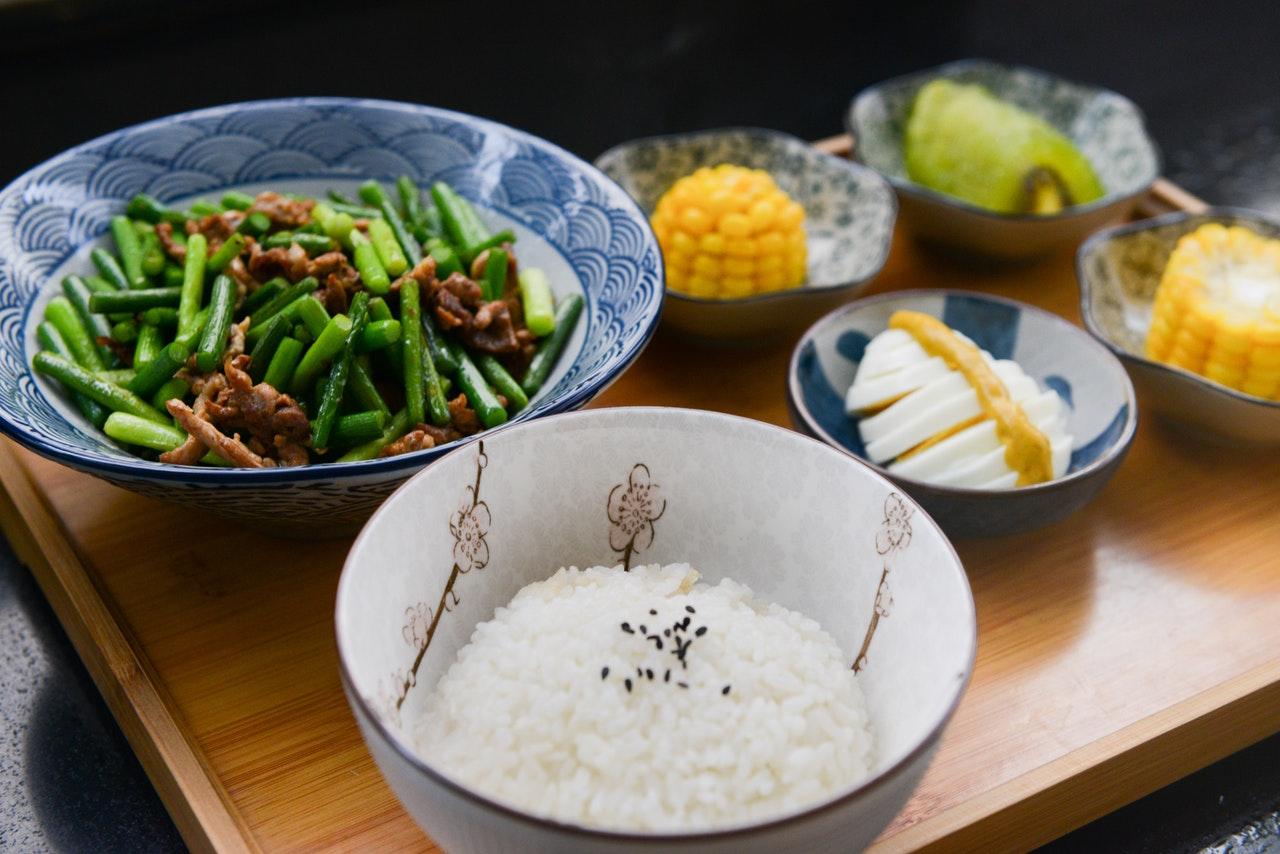 News
China continues to deal with rising population in their cities, and that includes immigration from other regions of the country. To promote local food growth, 1,000 "Slow Food" villages will be created in an effort to educate those on culture and sustainability.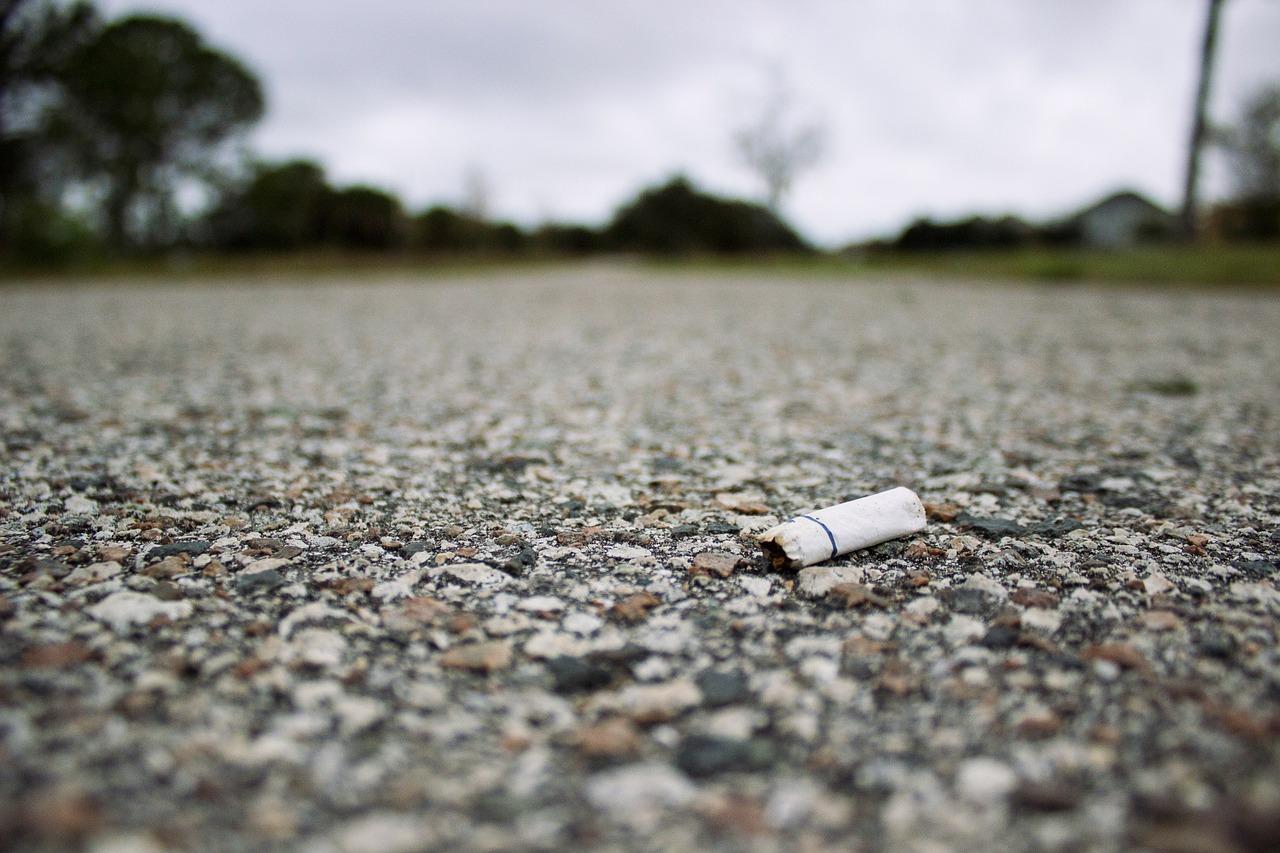 Community
One of the biggest databases of pollution that's been picked up off the streets has been upgraded to make the experience easier. Litterati, downloadable on iOS and Android devices, now allows for better collaboration, advanced tagging, and easier photo uploads.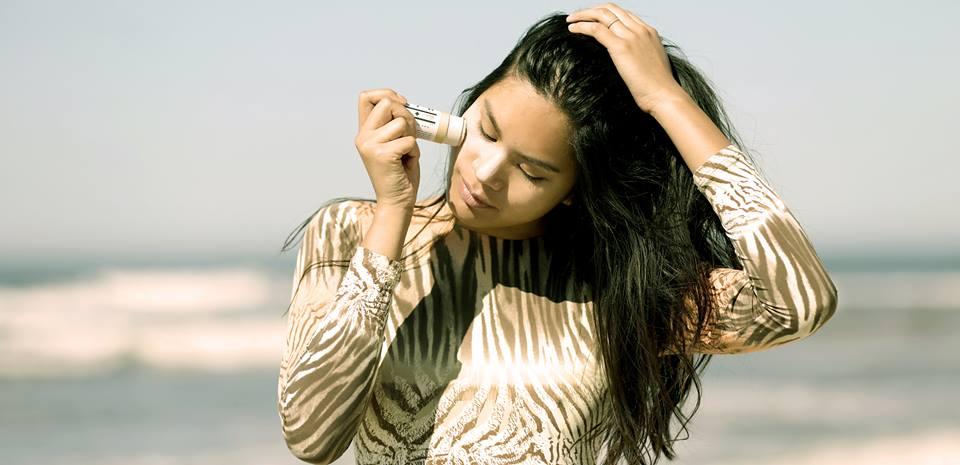 Community
With the summer fast approaching, plans for sunny beach days and long hiking trips are not far away. Before grabbing your next sunscreen off the shelf, read on to learn how to choose the best type of sunscreen while avoiding the sun's harmful UV rays.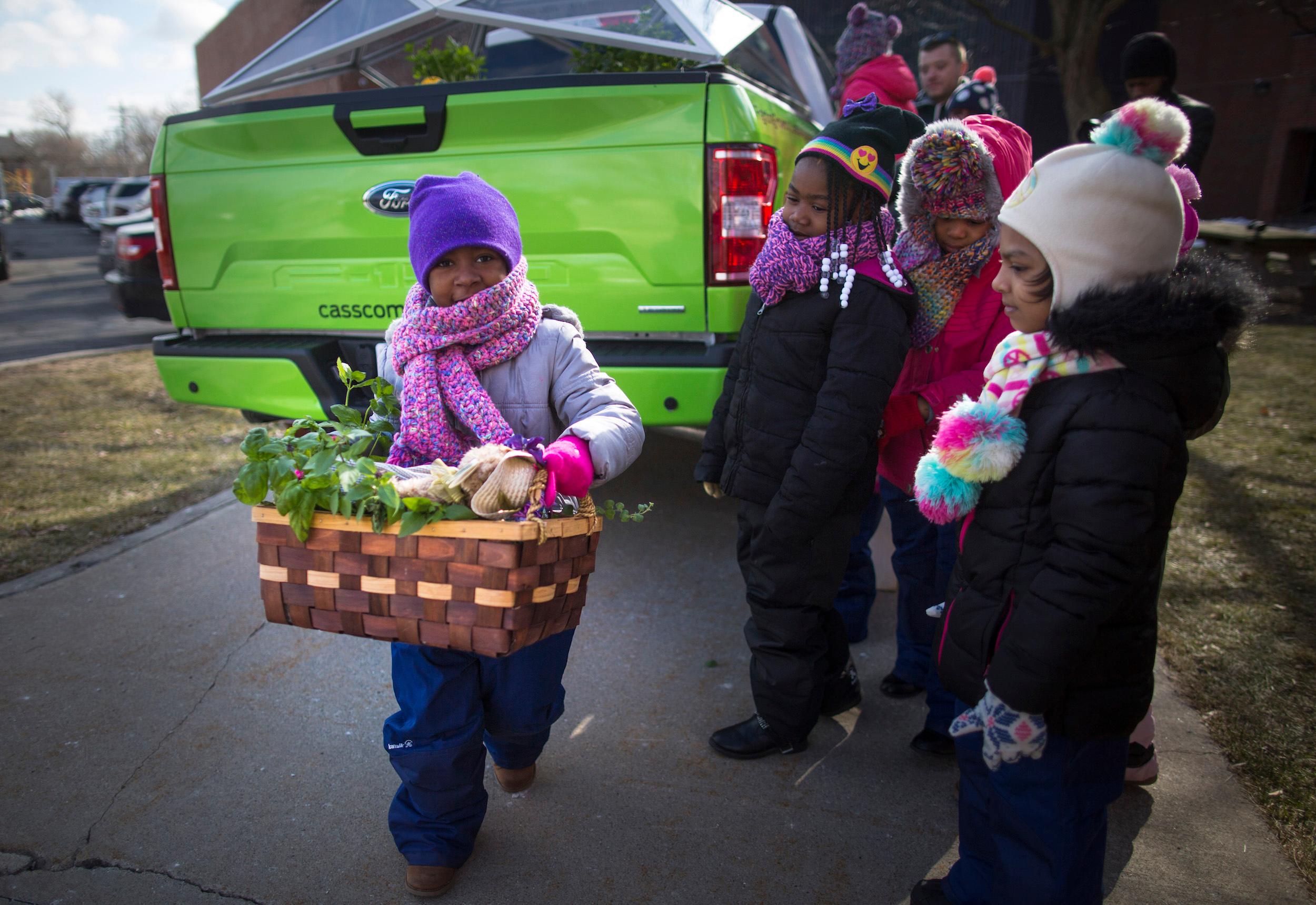 Food
The automaker has partnered with a local charity to grow year-round produce and teach children about farming.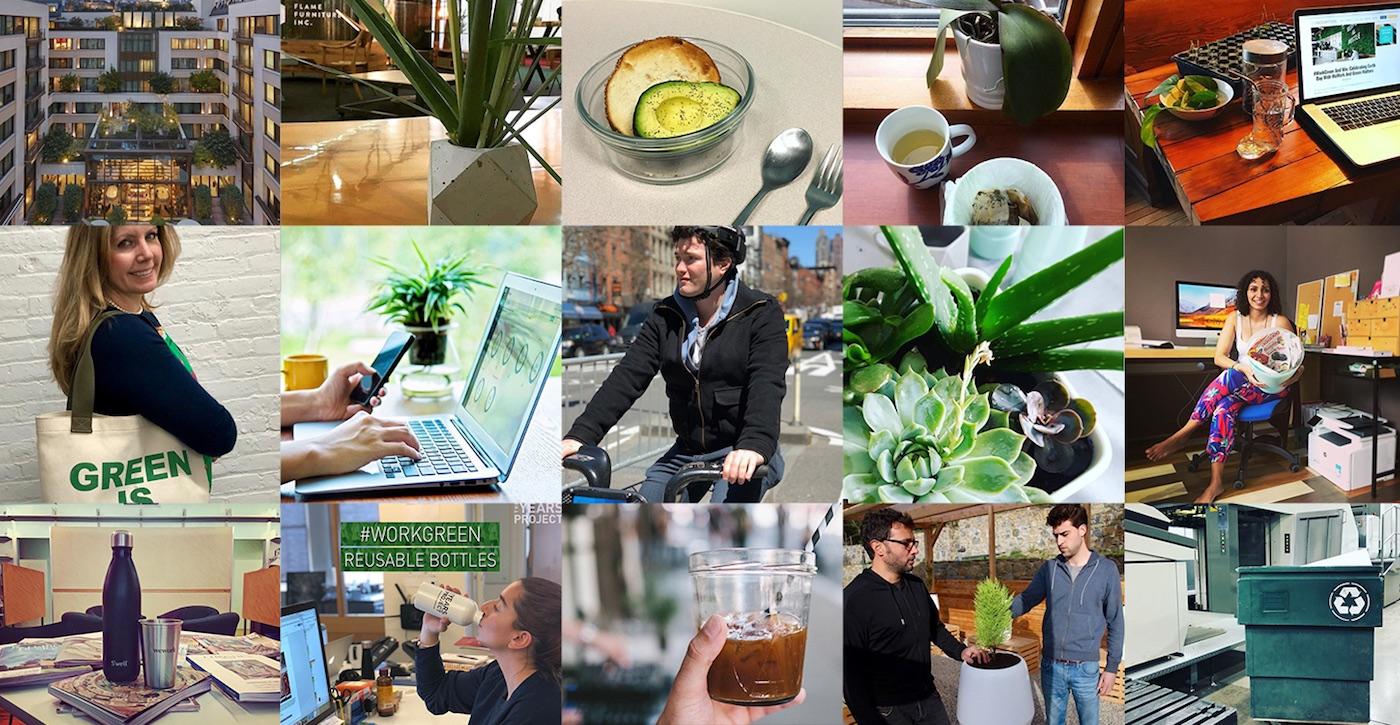 News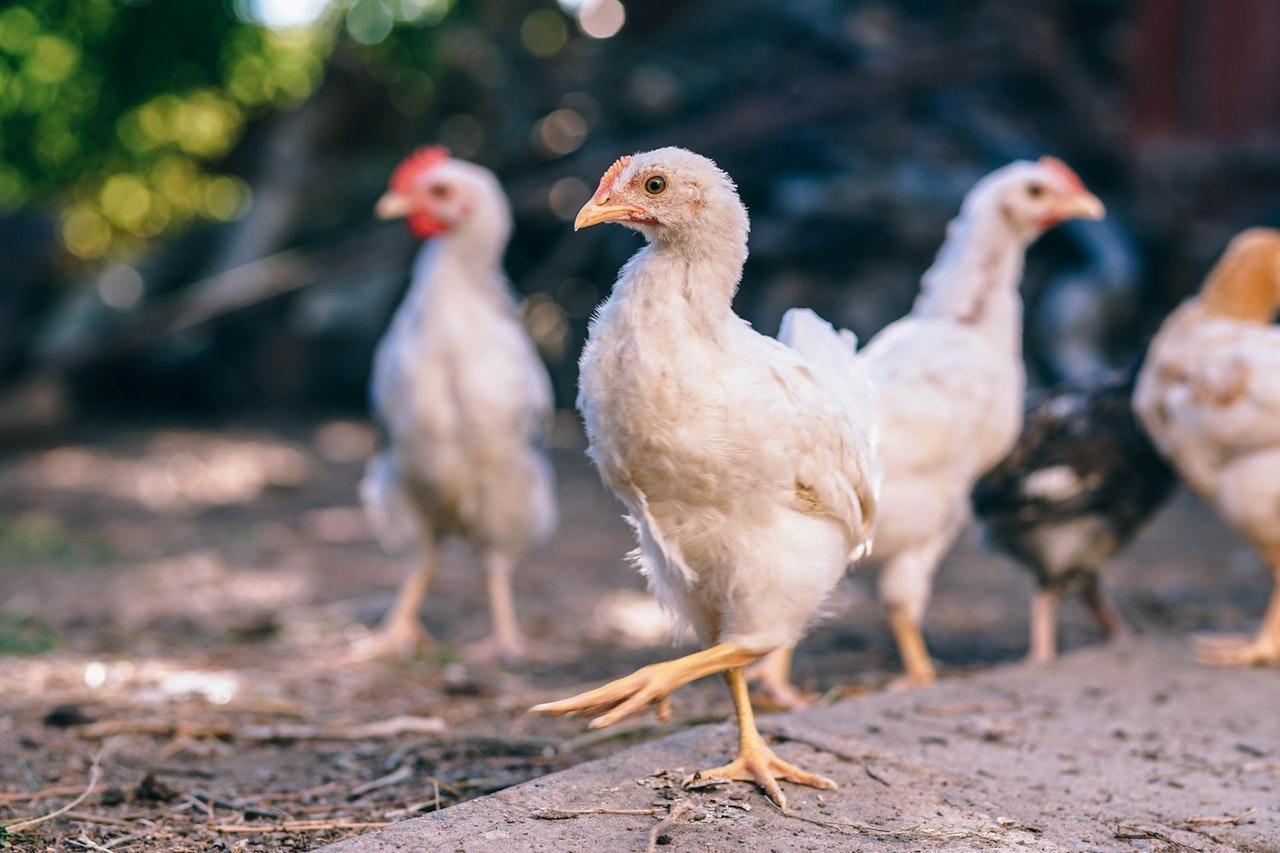 Food
A Q&A with GrubTubs founder Robert Olivier, who uses food waste from restaurants to help family farmers create nutrient-dense animal feed.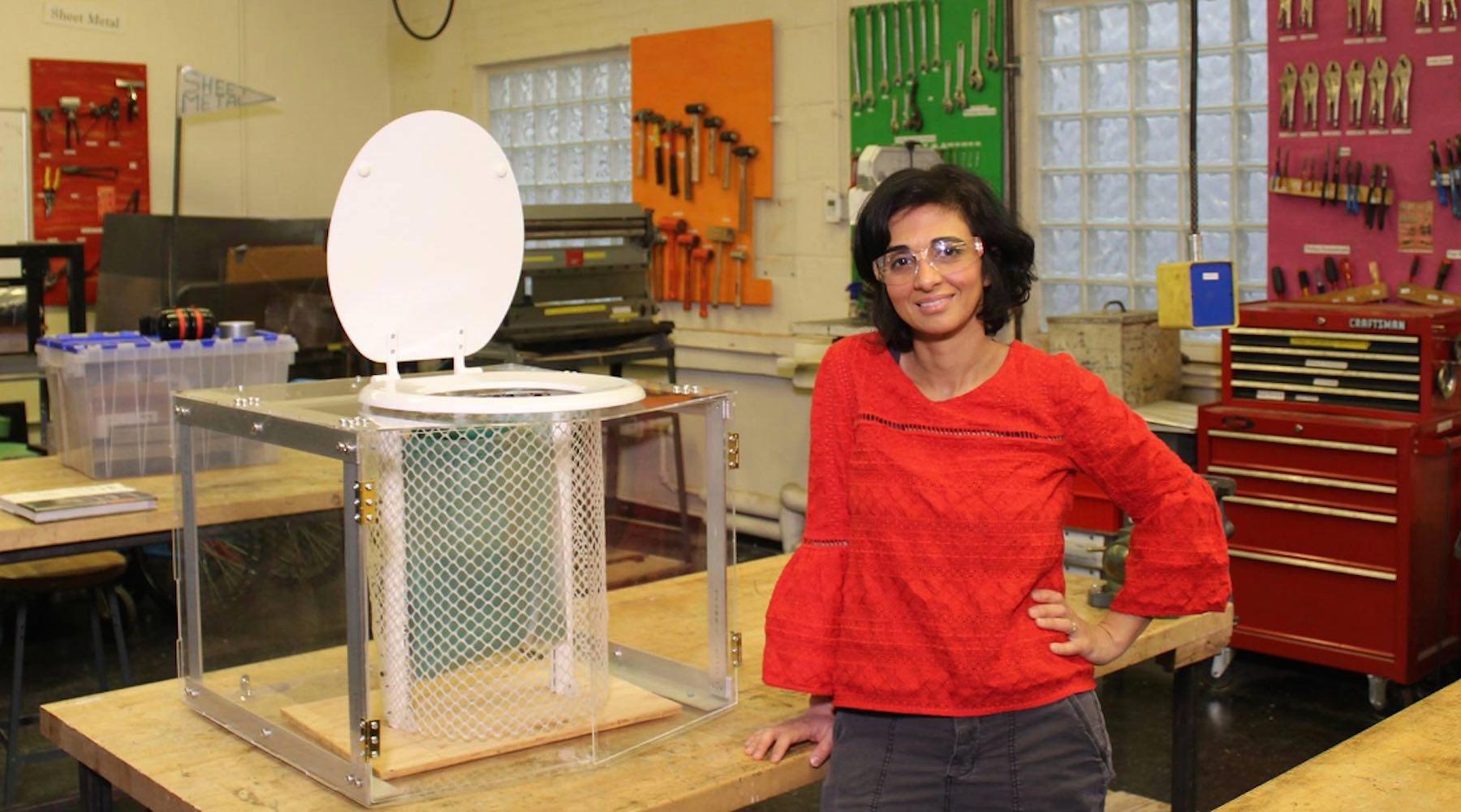 News
This innovative membrane creates a sanitation system that makes clean toilets accessible to low-income households, which could potentially change the lives of billions.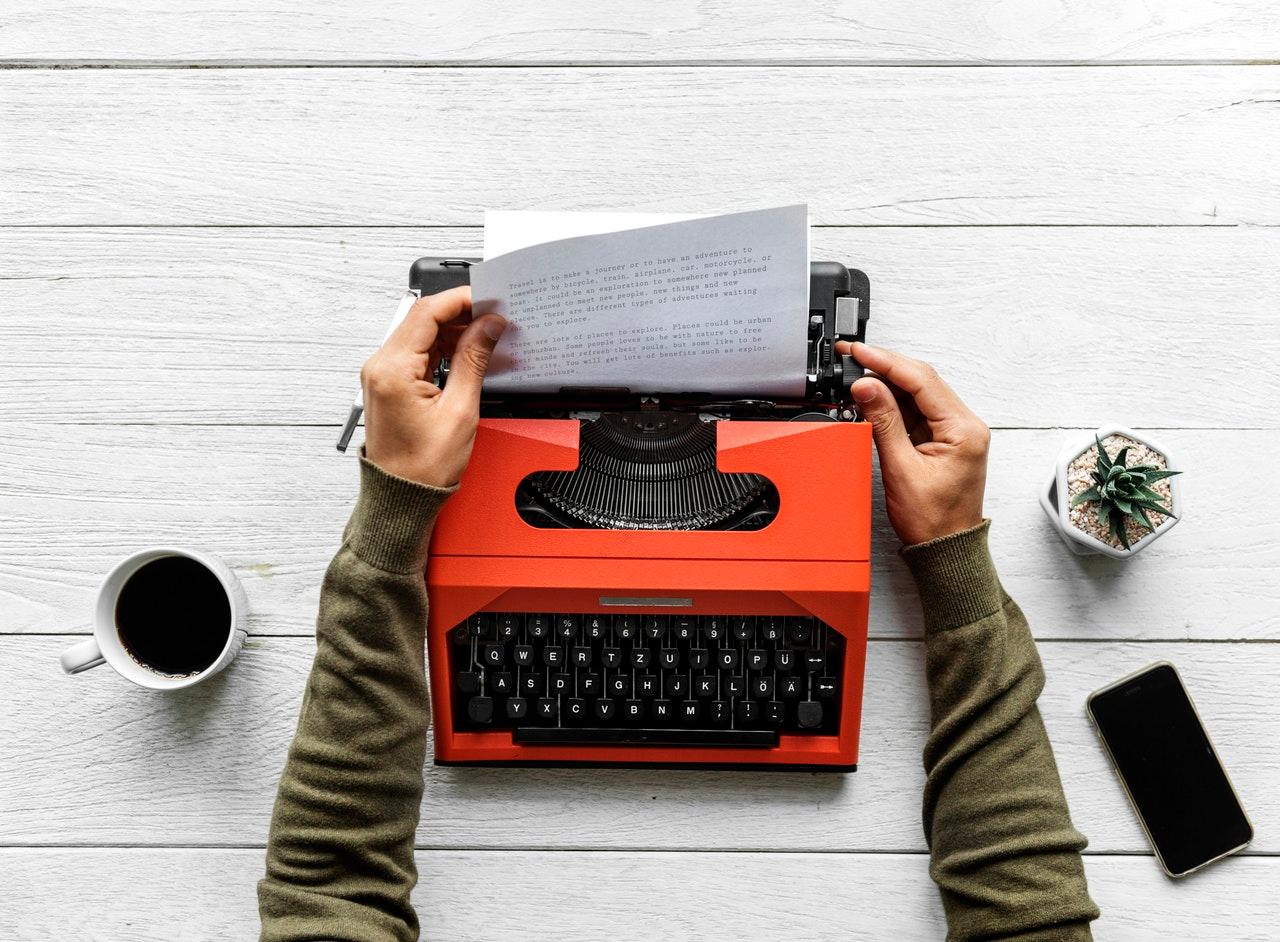 Community
We want your original, reported stories on sustainability.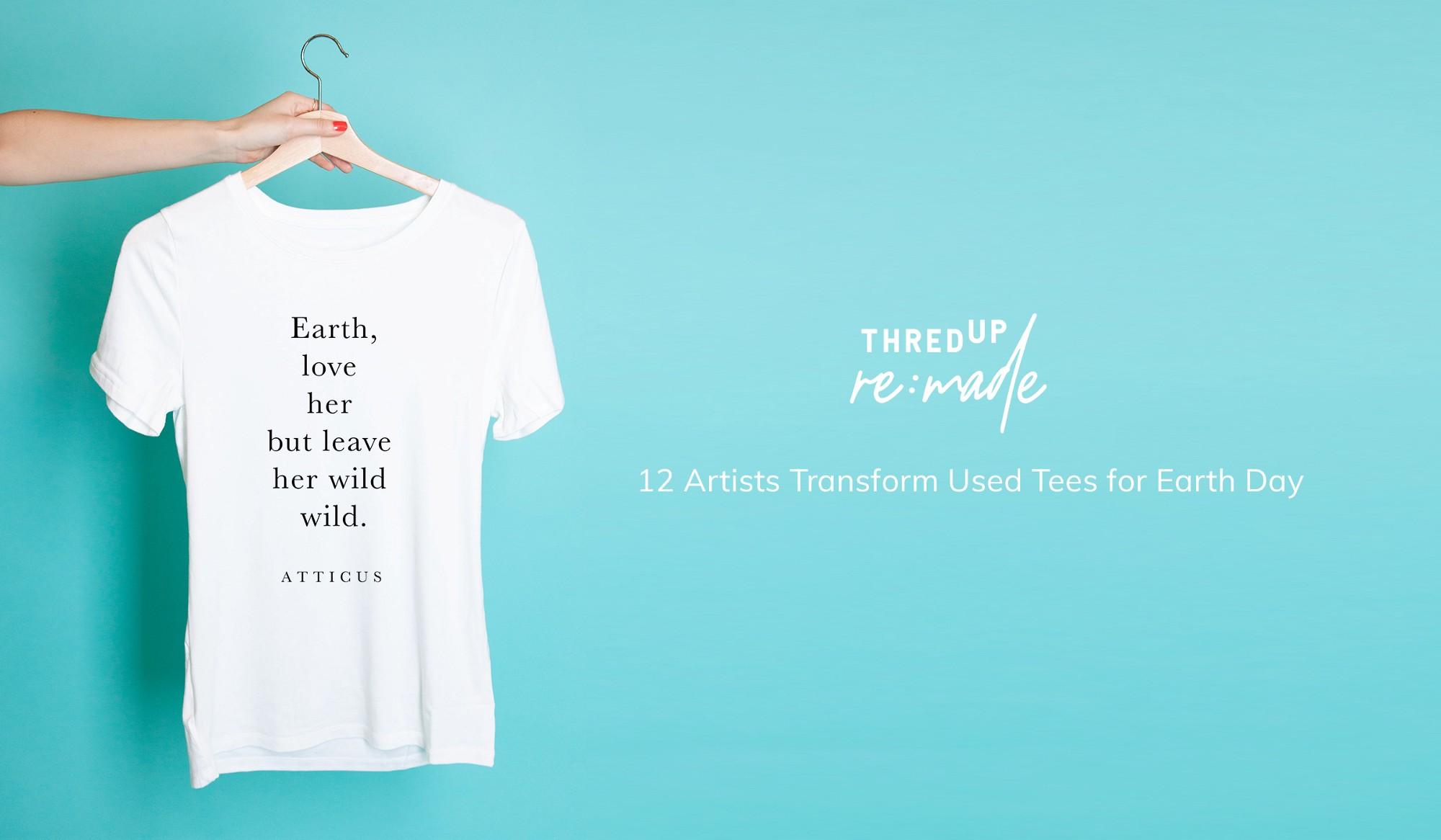 Community
Fashion resale company thredUP partnered with 12 artists to transform a line of 1,000 secondhand T-shirts into eco-action by printing designs that react to the statement, "Climate change isn't real."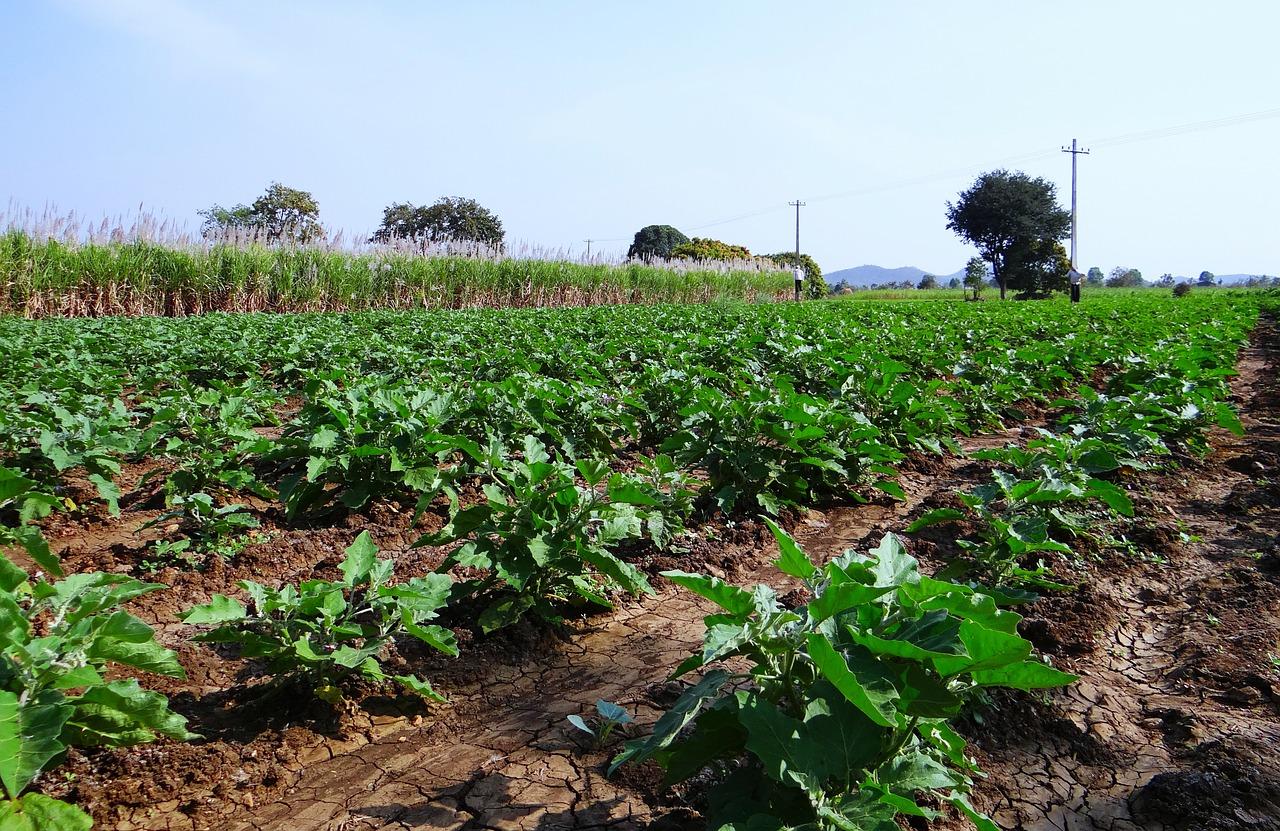 Food
Farmers in India have struggled with rising temperatures that lead to less crop yields. It's generated crippling debts and, sadly, suicides at an alarming rate. To combat this, a startup is creating affordable greenhouses and services for higher farming efficiency.
News
One of New York's most extravagant high-rise residential buildings not only impresses visually, but it also removes harmful chemicals from the air. 570 Broome's exterior has a unique technology that removes nitrogen dioxide with sunlight and self cleans its surface.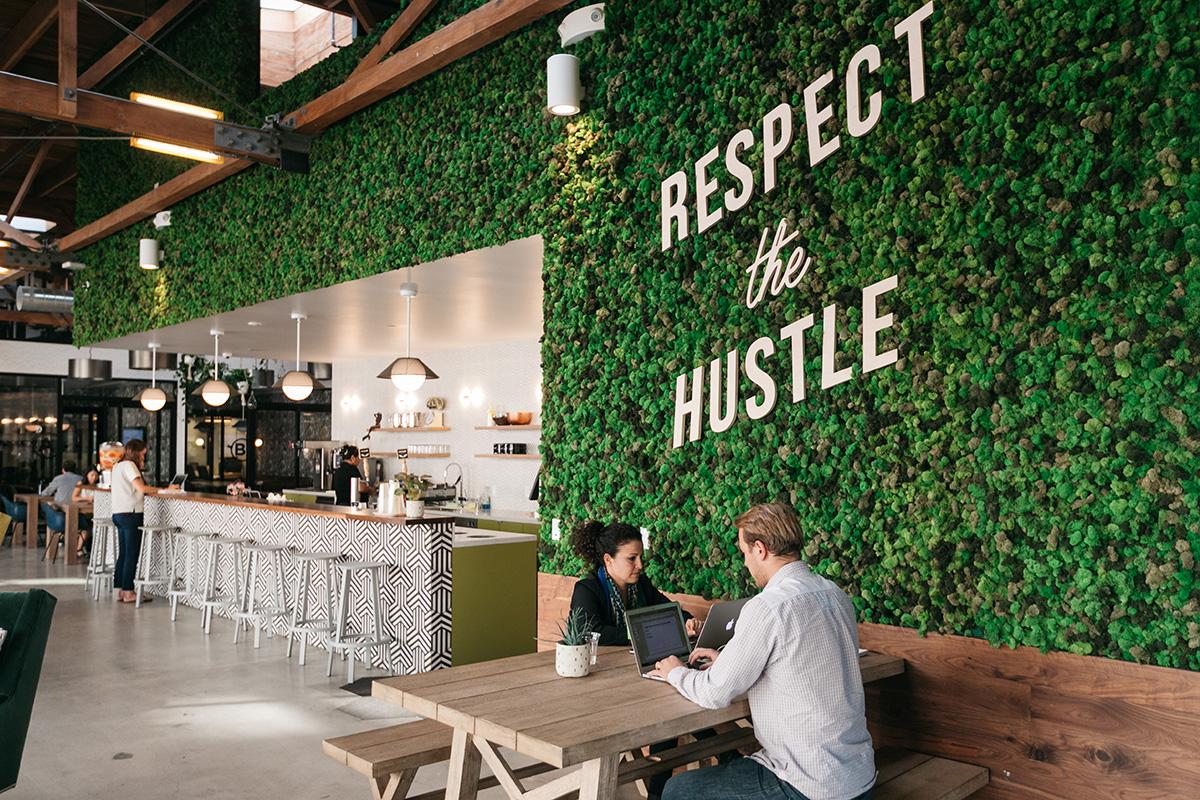 Community
We're teaming up with the WeWork community to celebrate Earth Day 2018 and host our first-ever #workgreen challenge -- and you could win big!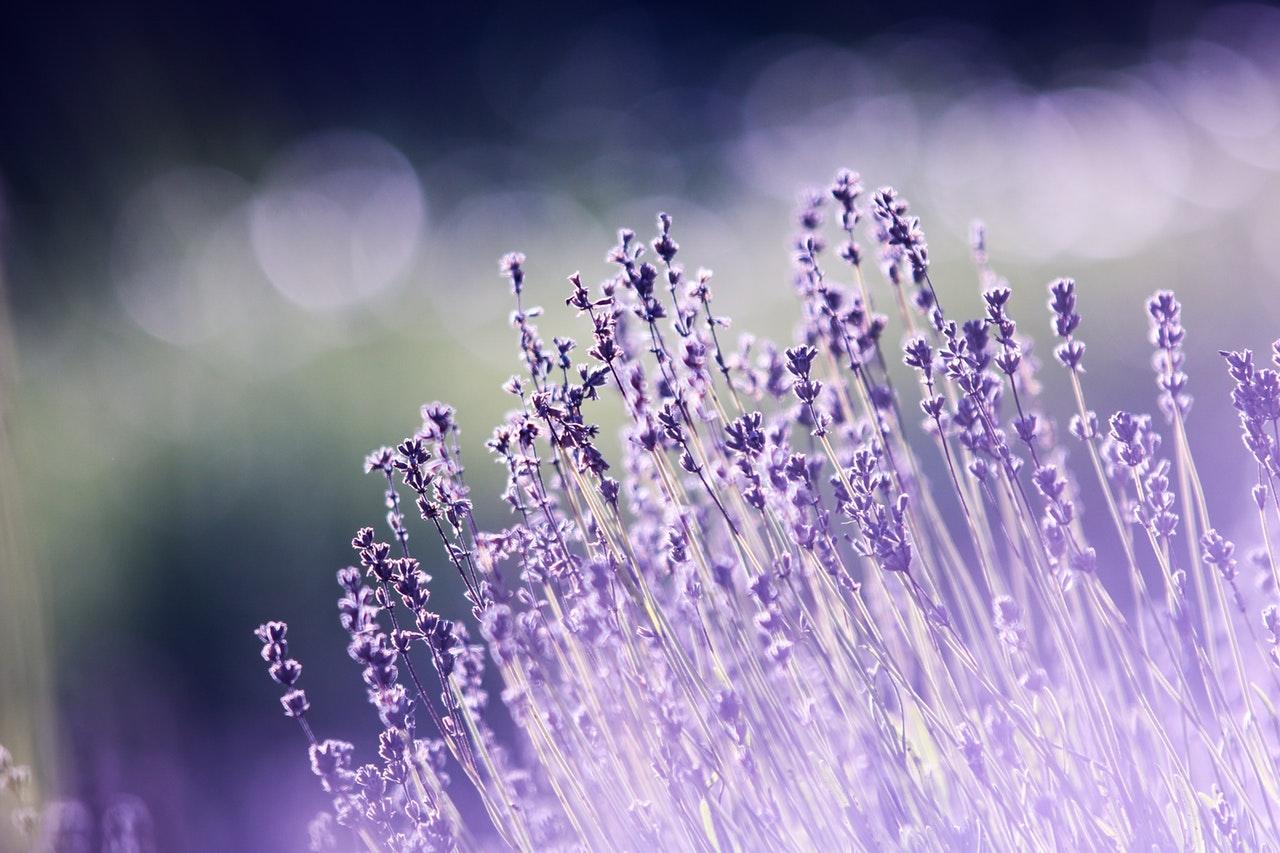 Community
Hundreds of public libraries across the country are handing out free seeds to help maintain biodiversity—and community.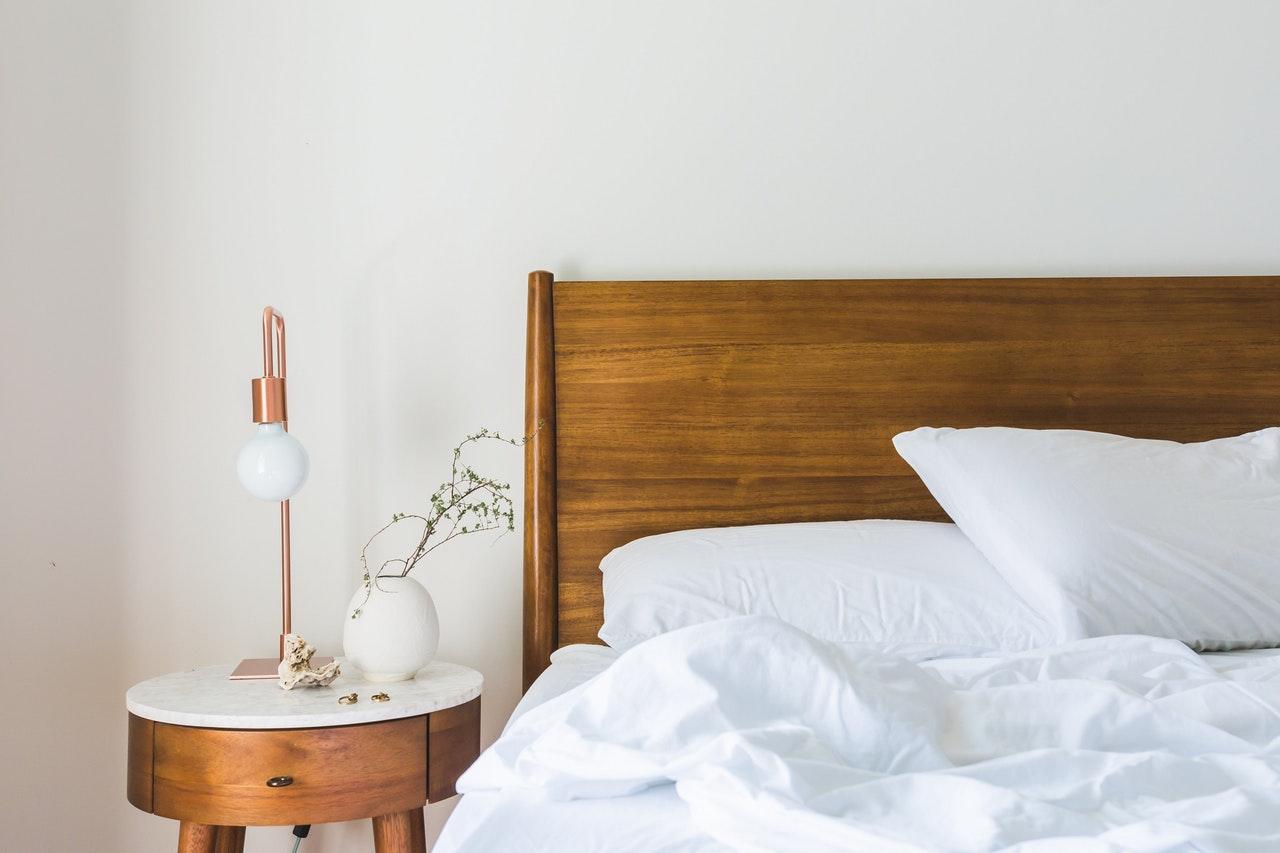 Community
The University of Virginia is using 100 percent compostable sheets to reduce its environmental impact during freshman orientation this year.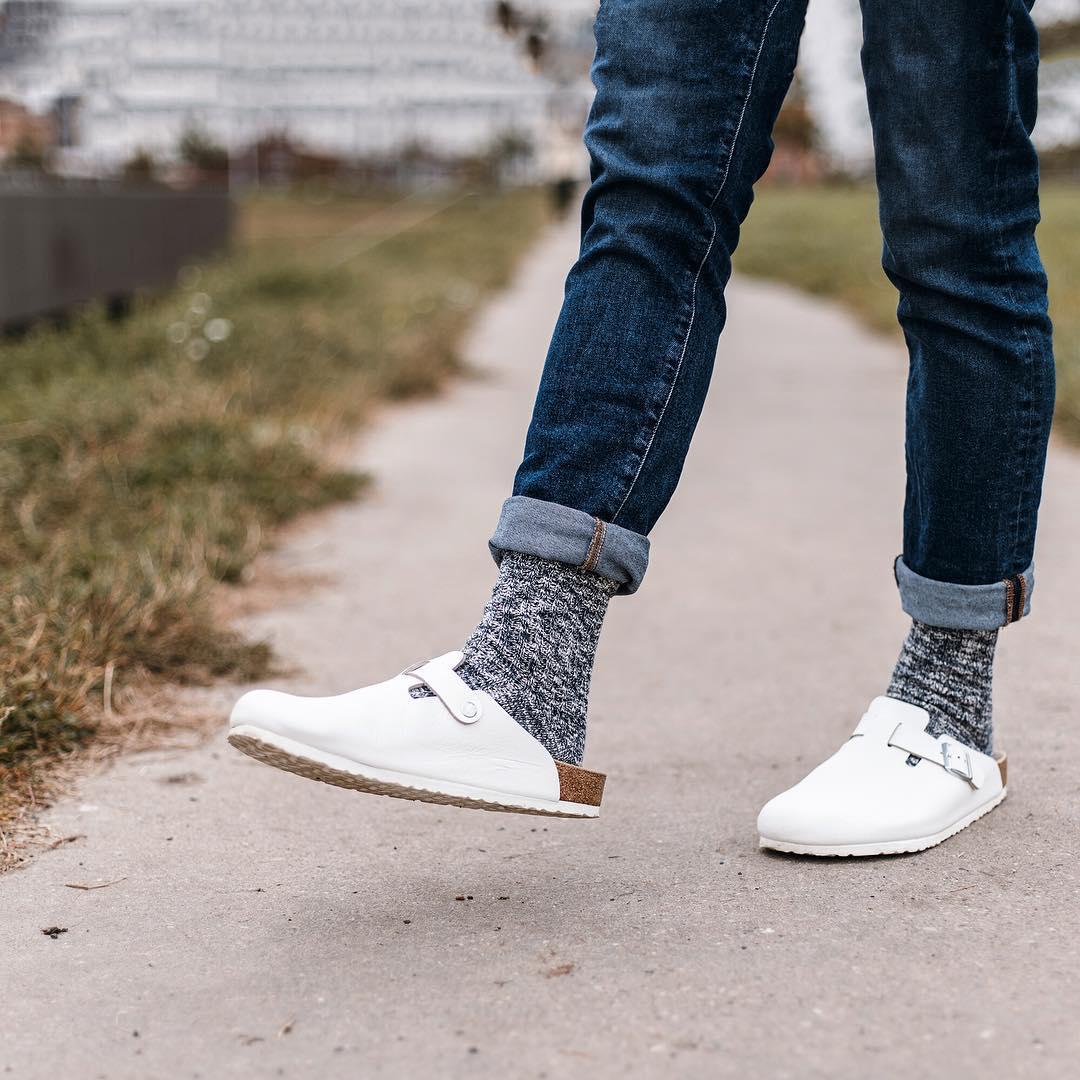 Community
They might be known for their sandals and shoes, but they have expanded their product offerings into an unlikely industry. The footwear company now offers a line of natural skincare products.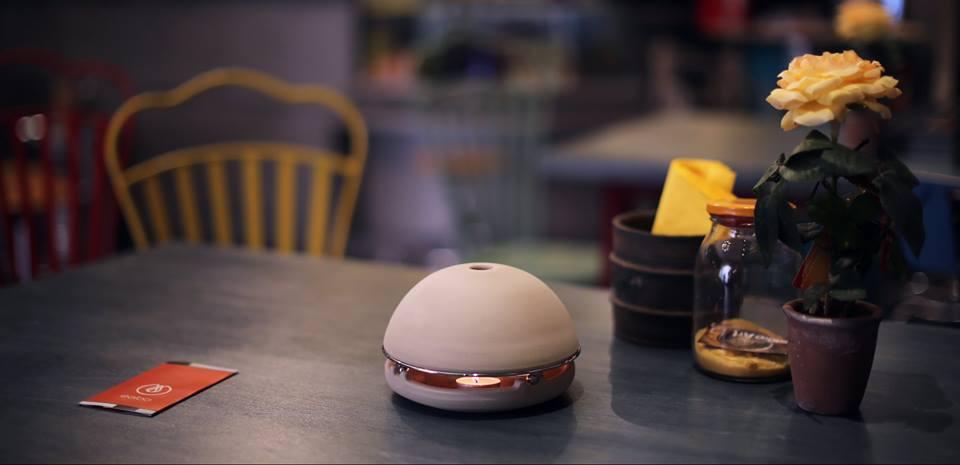 Community
This small and portable dome can heat, scent, and humidify a space for a handful of pennies a day.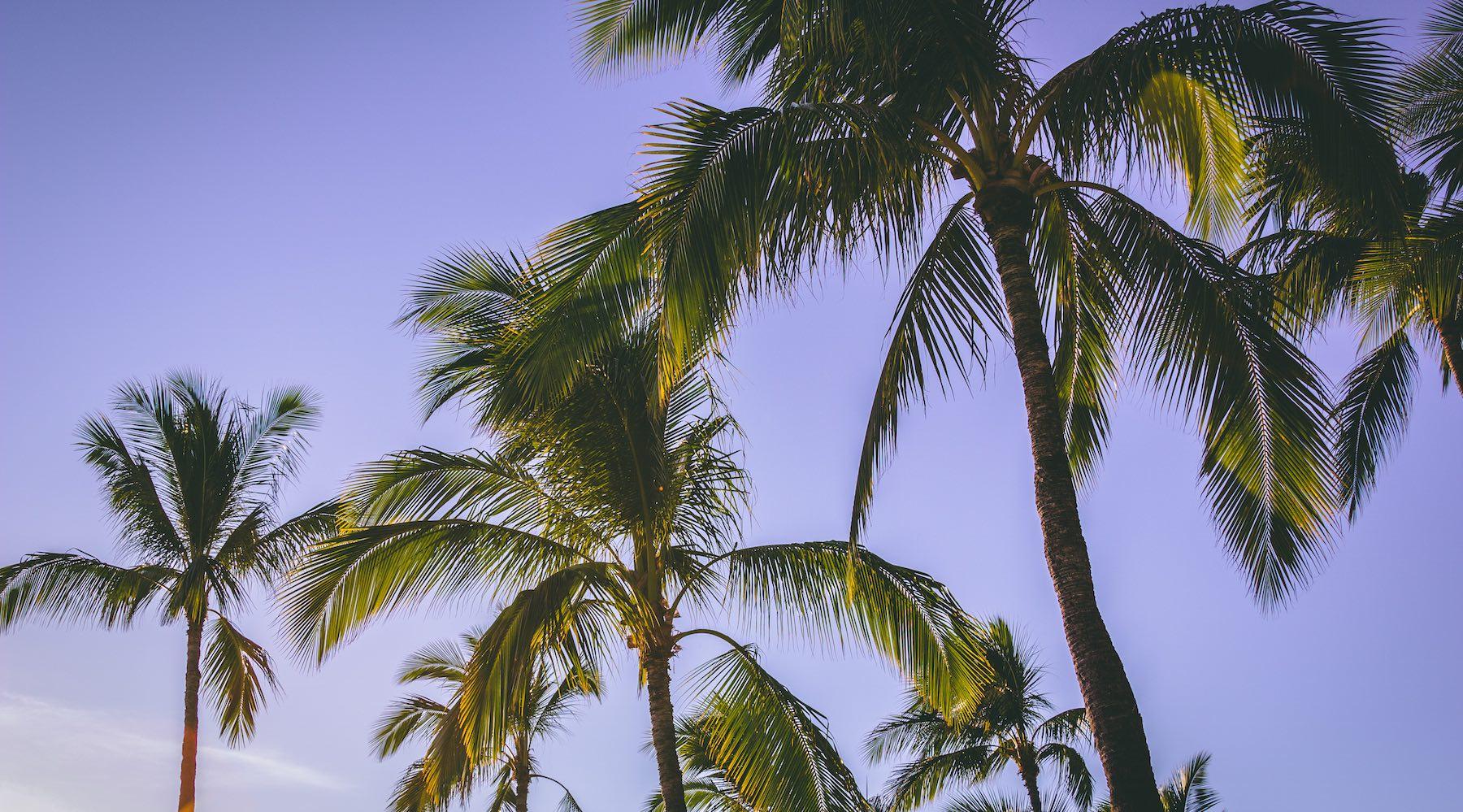 Community
A government mandate has forced the community college system to upgrade their energy systems, but they've actually been wanting to do it for decades, anyway.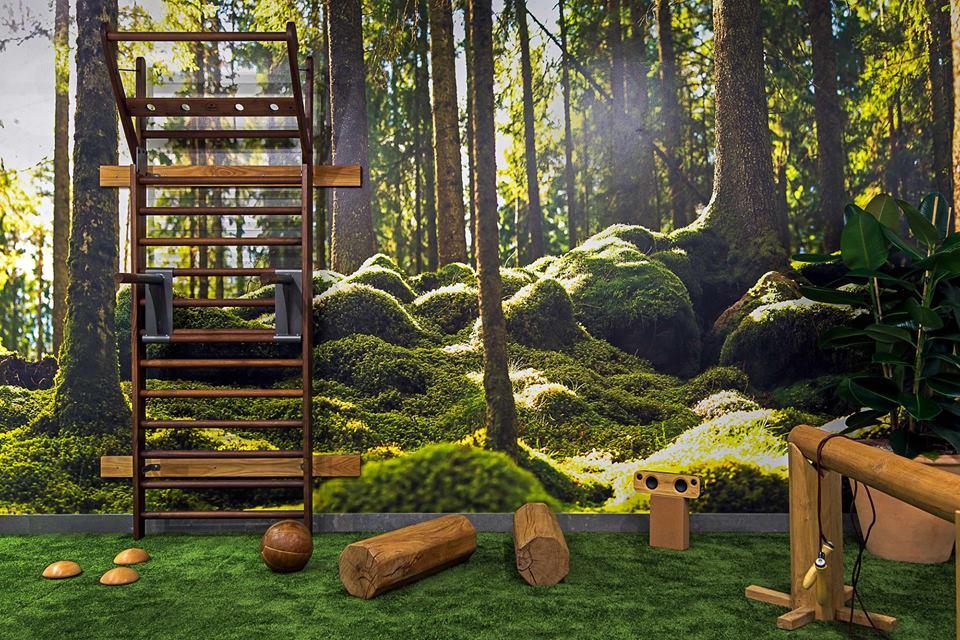 Community
Biofit designs indoor gyms that bring in the outdoors. With eco-conscious materials such as bamboo, nontoxic paint, and tons of plants throughout their workout spaces, these gyms are unlike most you may have seen.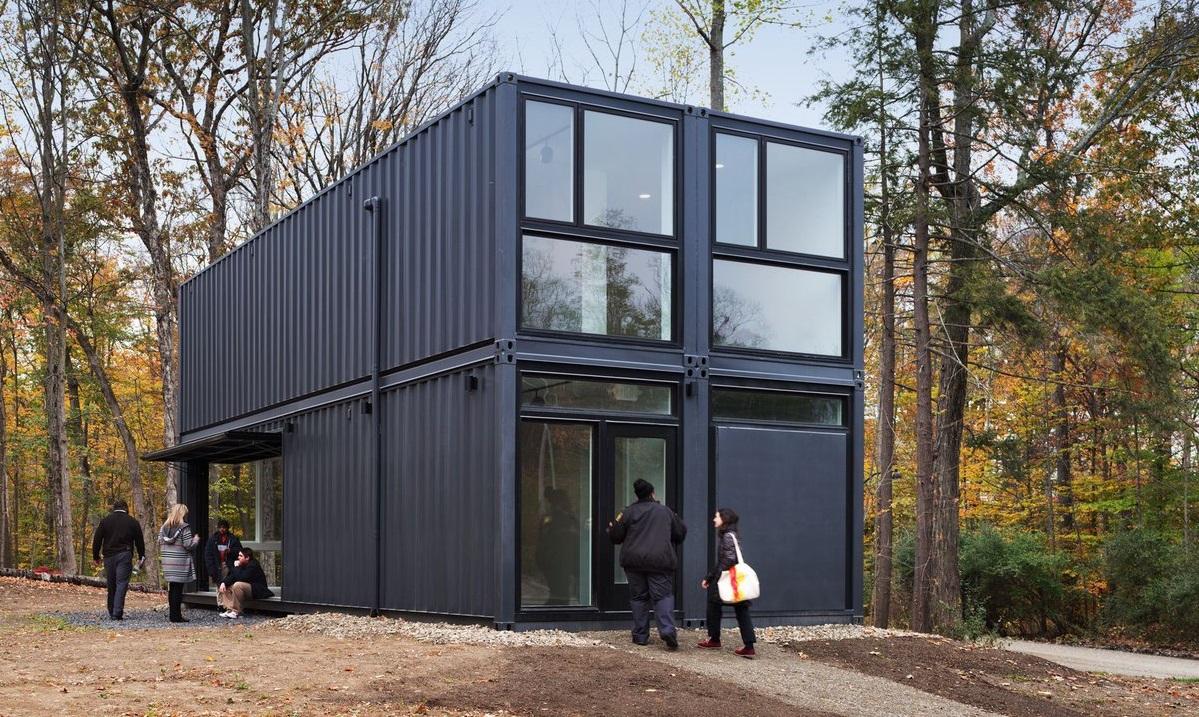 News
Shipping containers have found another sustainable use: university buildings. Copying its "Insta House" design, MB Architecture has provided Bard College in New York with a media lab that can open up and be used for other needs.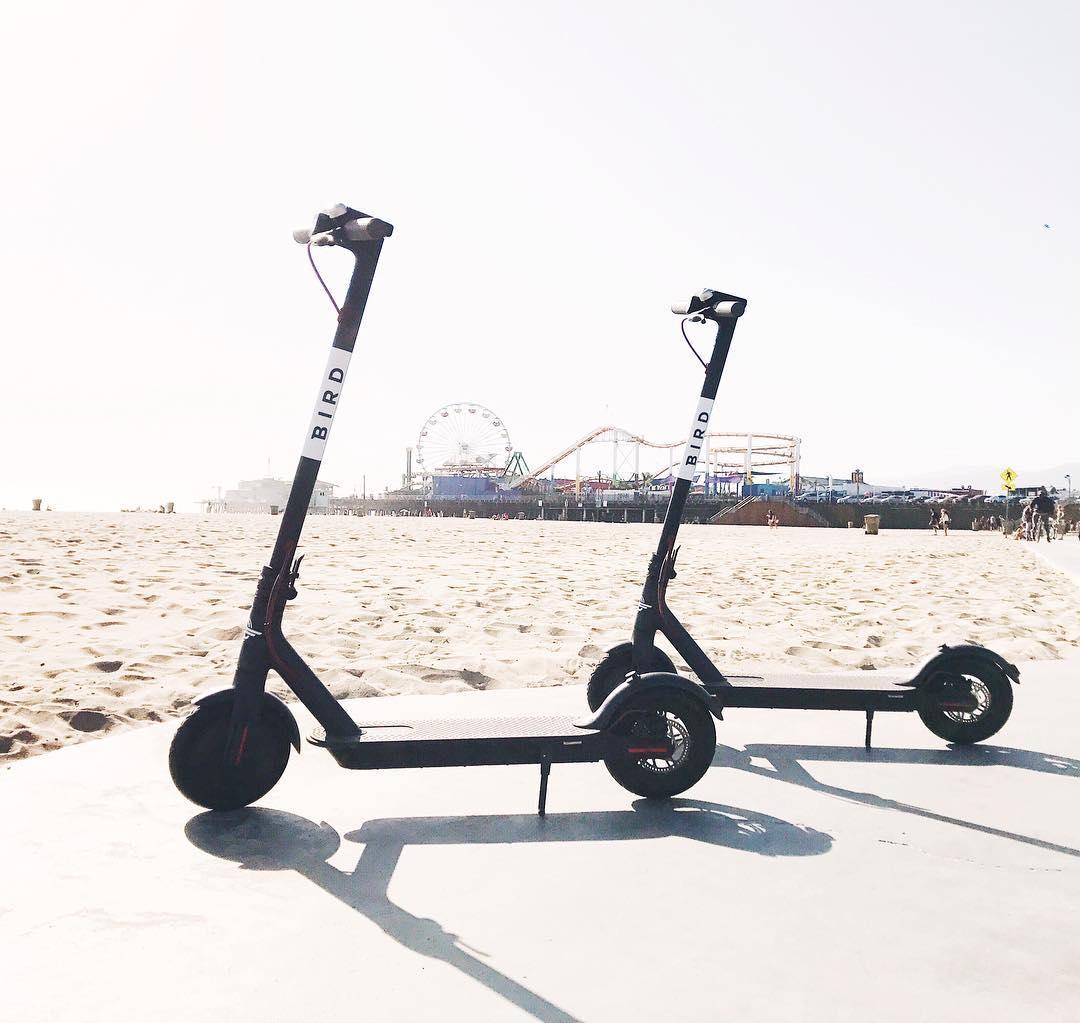 News
California-based startup Bird is attempting to lead the electric scooter sharing industry just six months into operation. They've received $100 million in a second round of funding.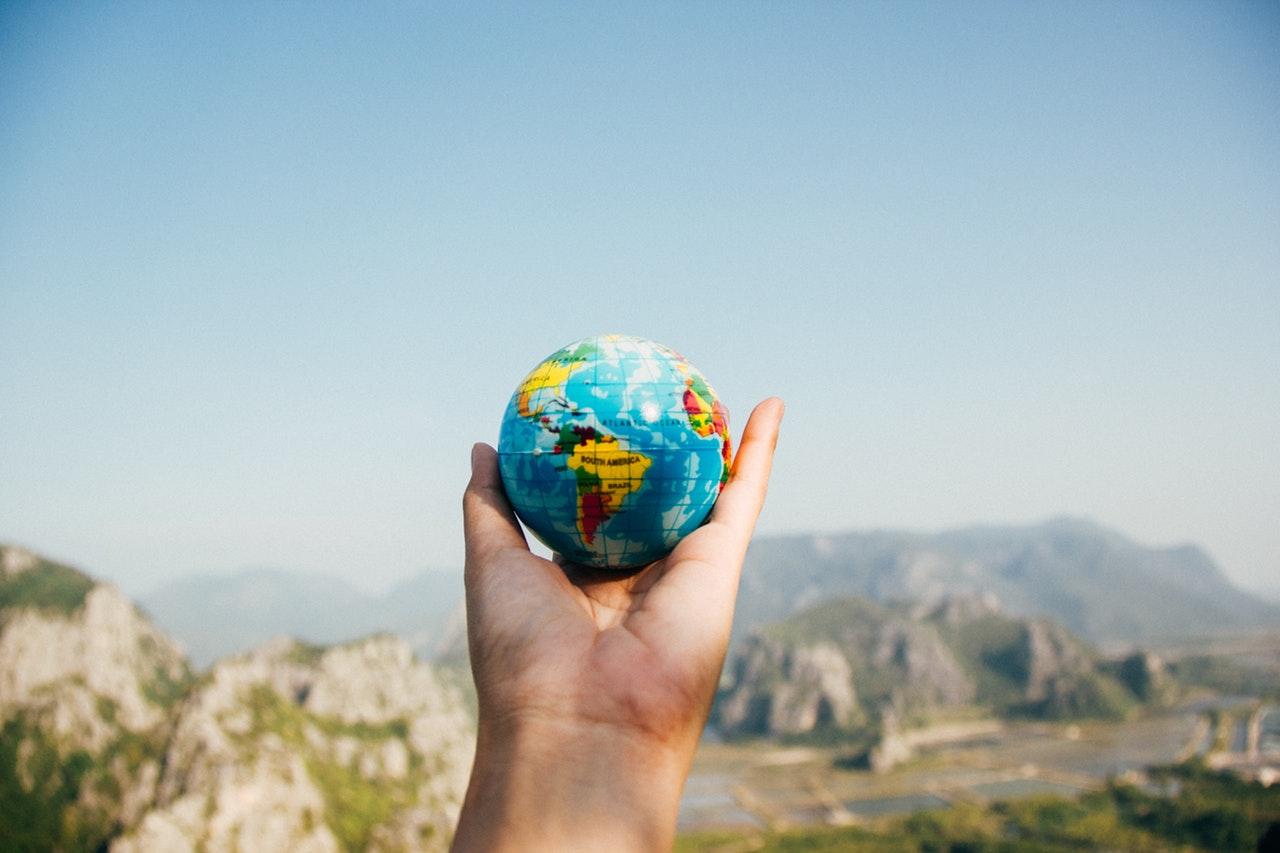 Community
March 18 marks the first ever Global Recycling Day, an initiative led by the Bureau of International Recycling to improve our recycling habits worldwide by changing our idea of recyclables from "waste" to a valuable resource.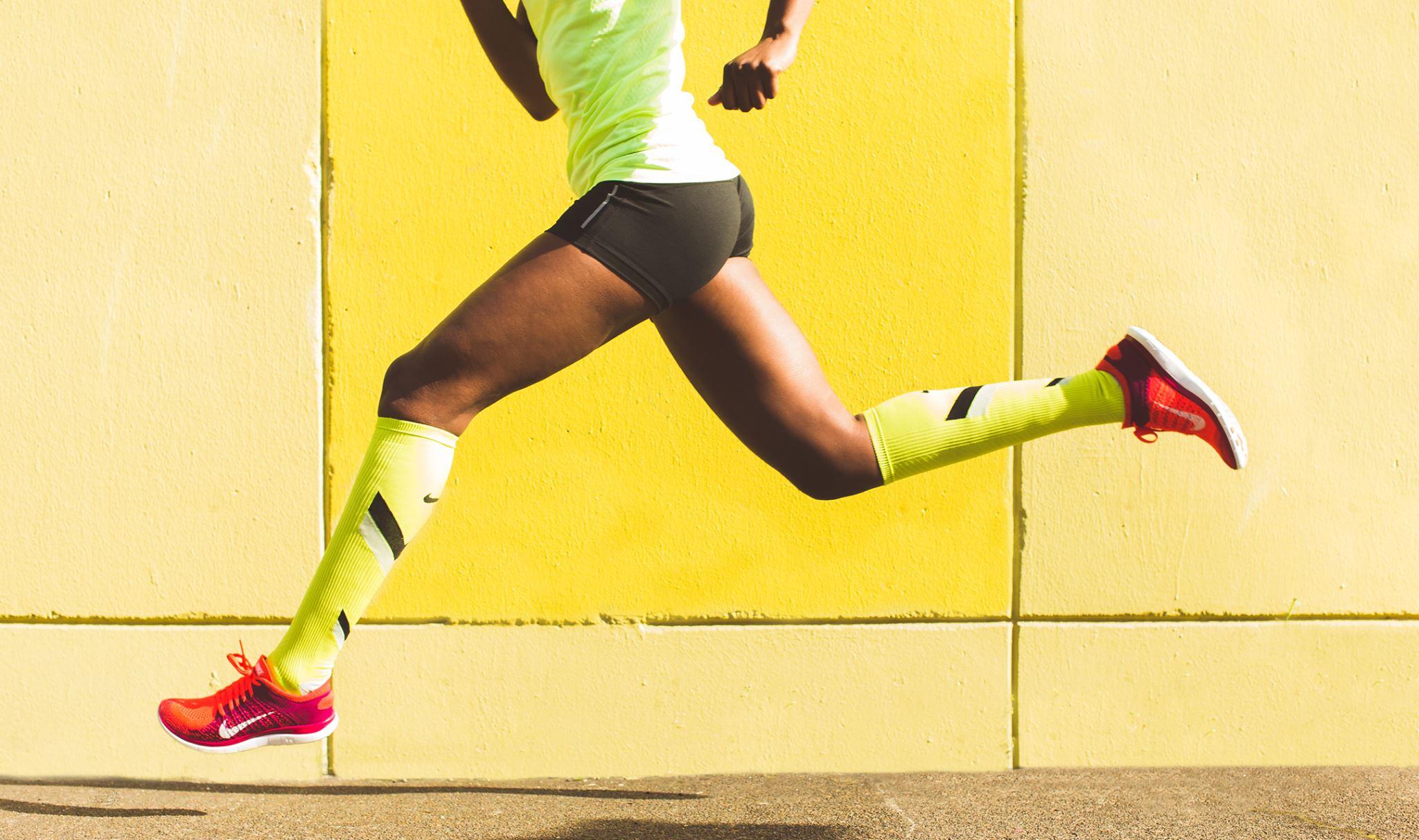 Community
Nike's Circular Innovation Challenge allows regular people to help the company get creative in the area of sustainability. They can either develop new tech for material recycling or design new products using Nike Grind materials.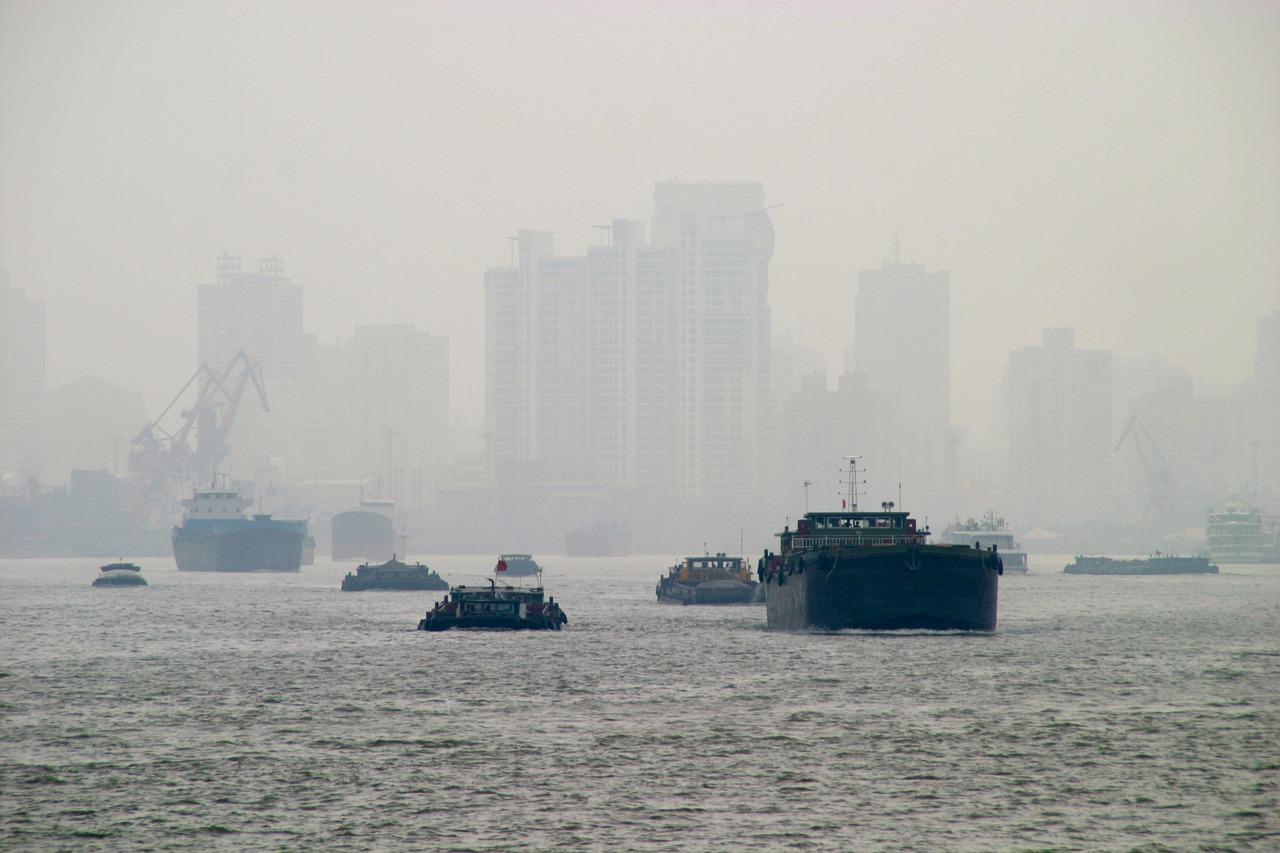 News
This is a huge step forward in solving China's air pollution problem.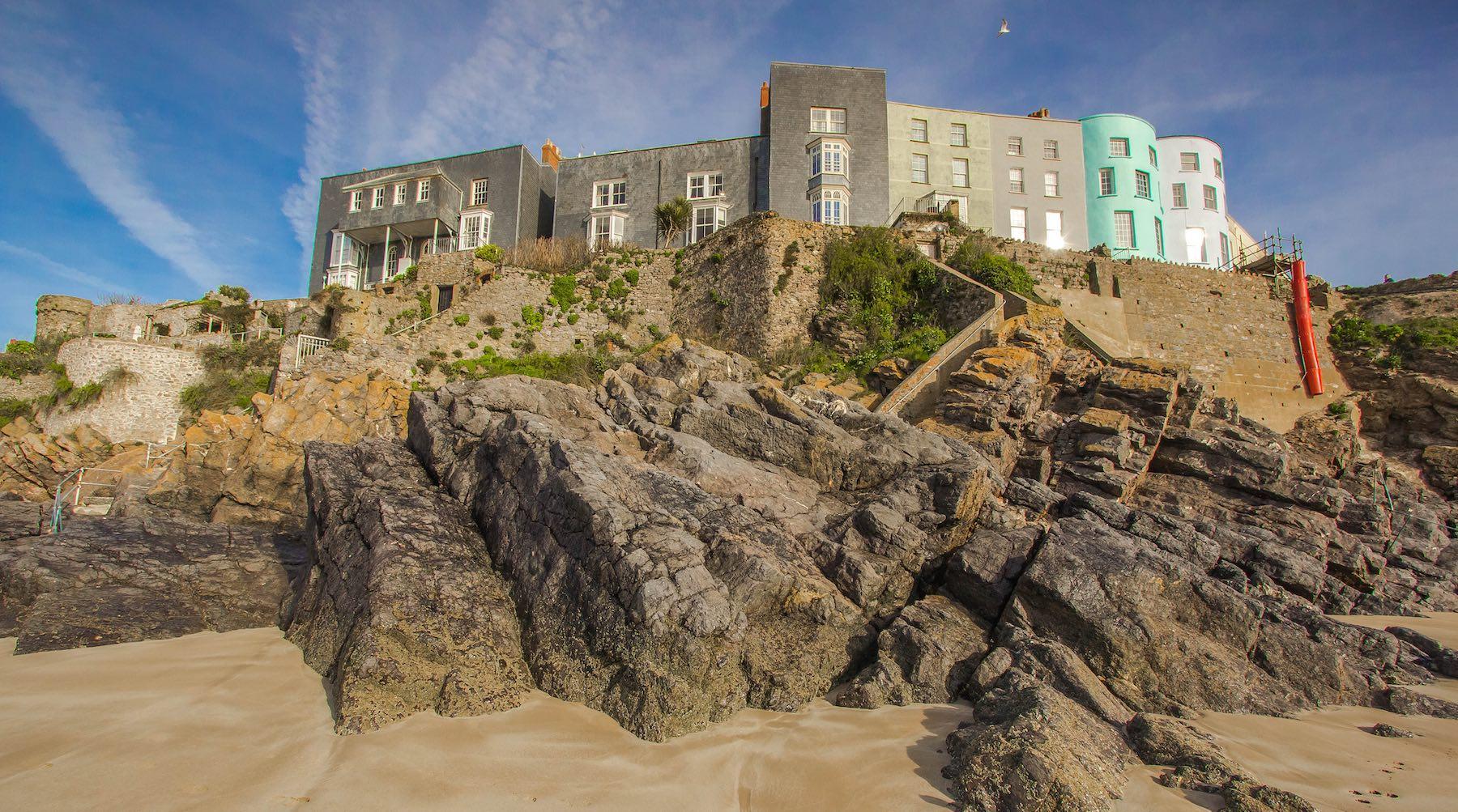 Community
Wales has been working to reduce waste for years, and is far ahead of almost every single nation in the world. How do they do it? With passionate citizens and government funding.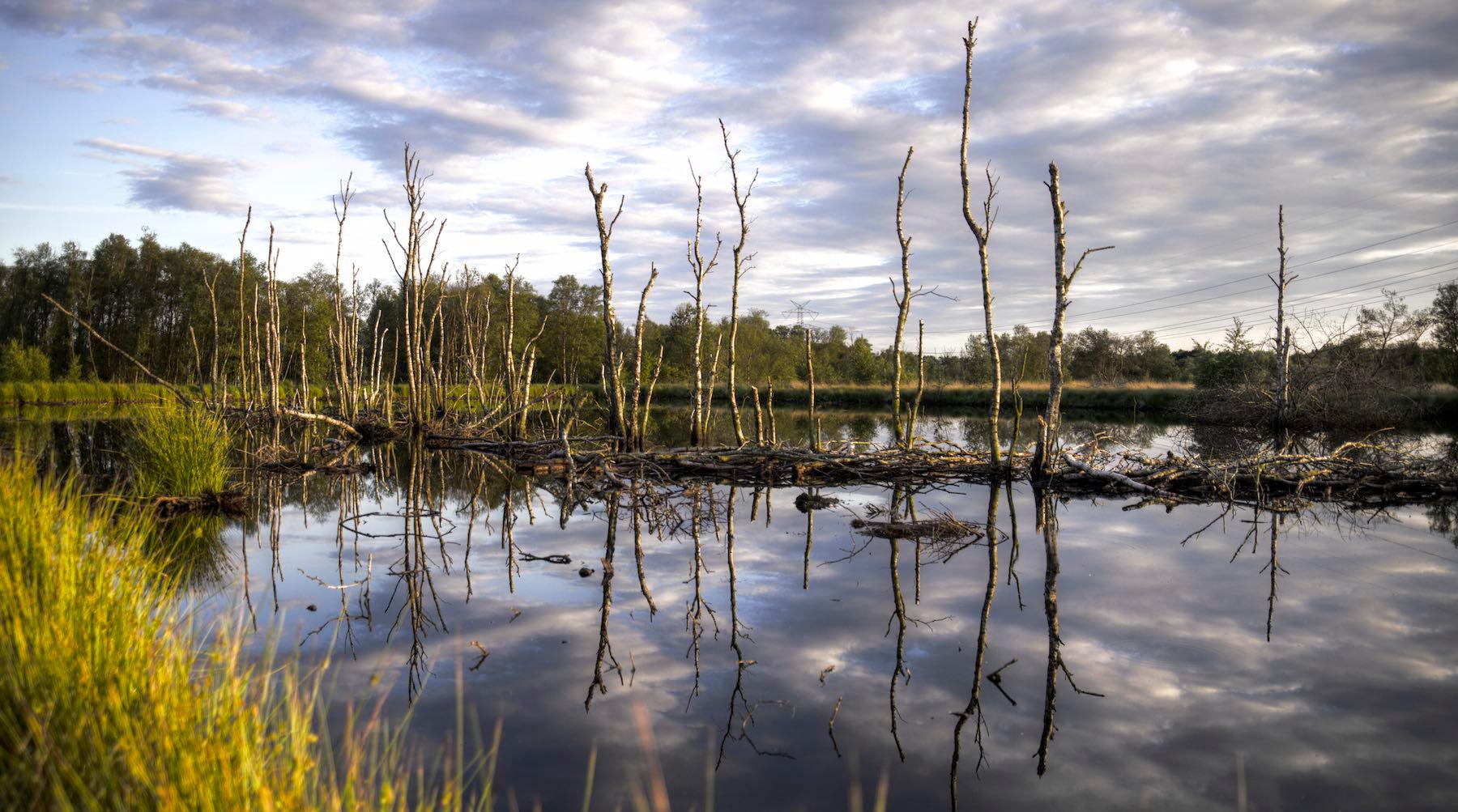 Community
A city in India has had a system in place for purifying millions of gallons of waste every day into clean water and fertilizer for fish and plants. The old system is being threatened by encroaching real estate markets.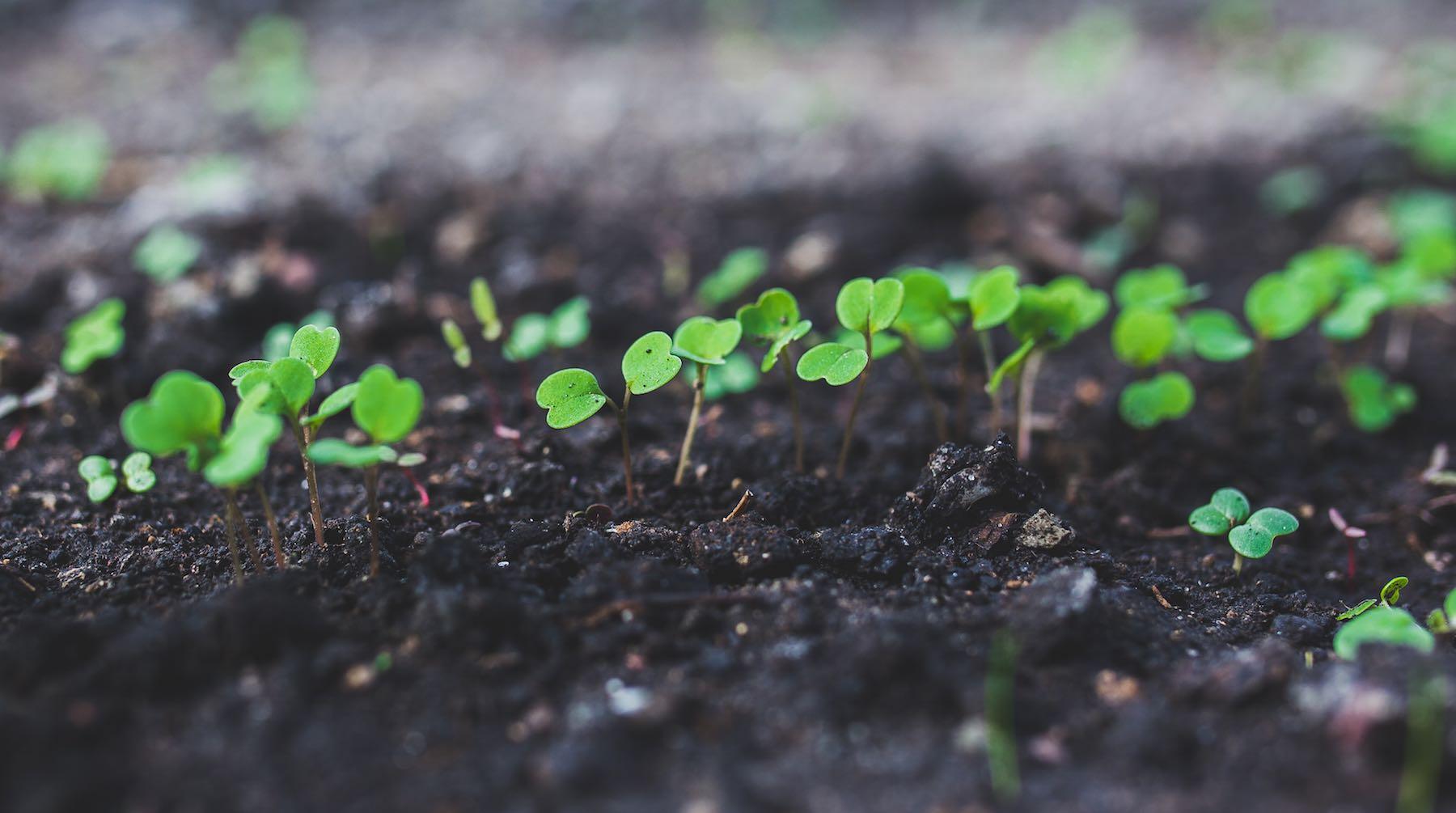 Community
Plantagon is close to finding an economically stable way to grow plants indoors that benefits the building itself.
Community
United By Blue is focused on reducing ocean trash and plastic pollution. The company has pledged to remove one pound of trash from the oceans and waterways for every product they sell.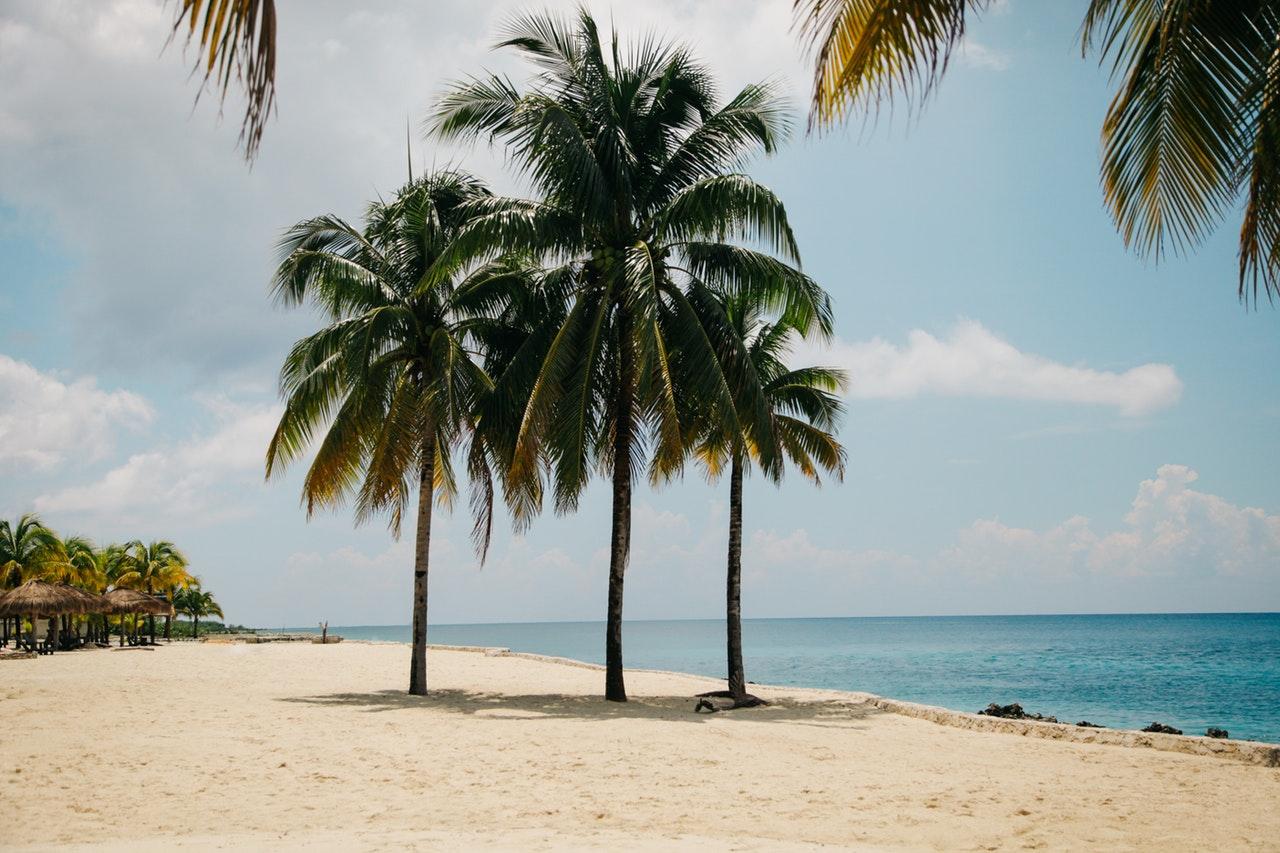 Community
The event is meant to raise awareness about the insufficient waste management system on the island and how single-use plastic is ruining beaches and industry.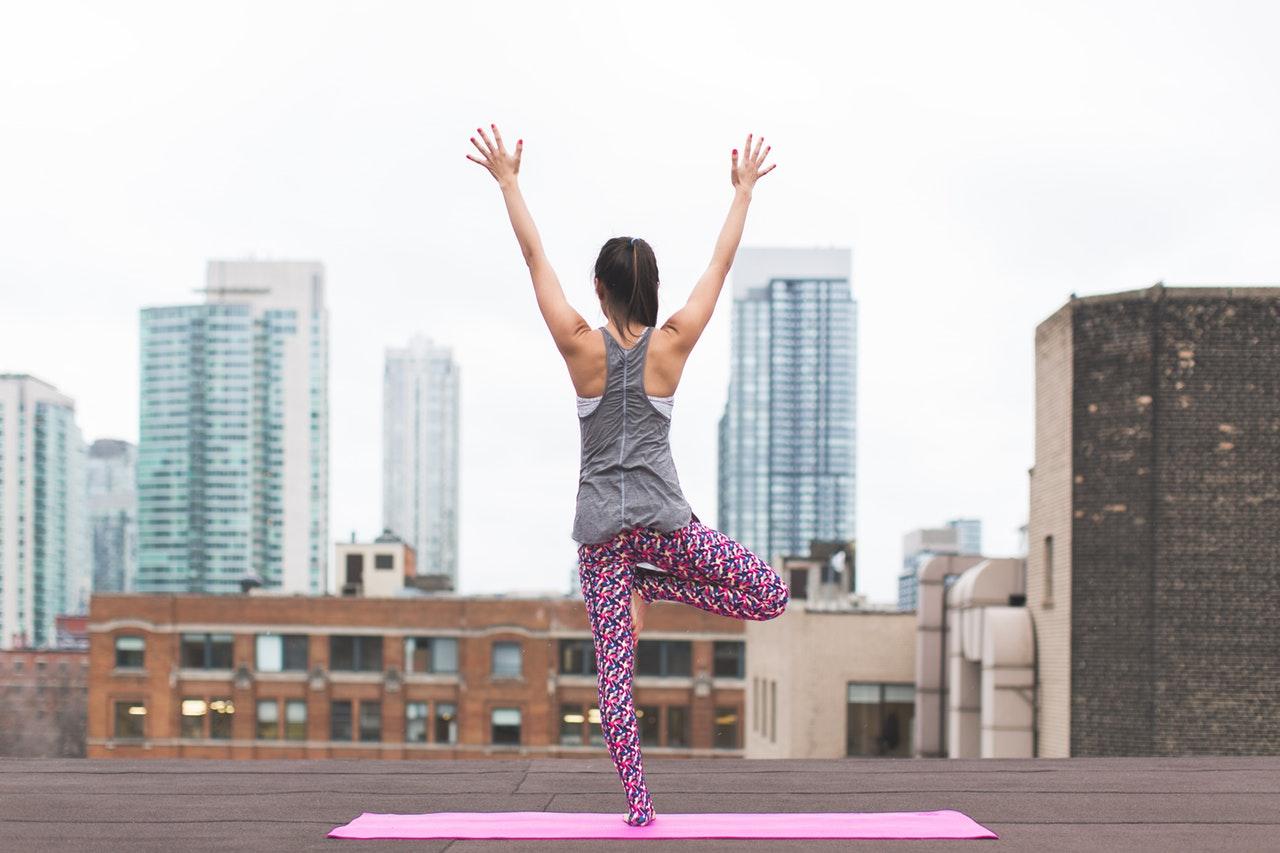 Community
A new gym in Rochester, New York is equipped with cardio equipment that captures the energy from your workout and turns it into electricity to power the gym itself.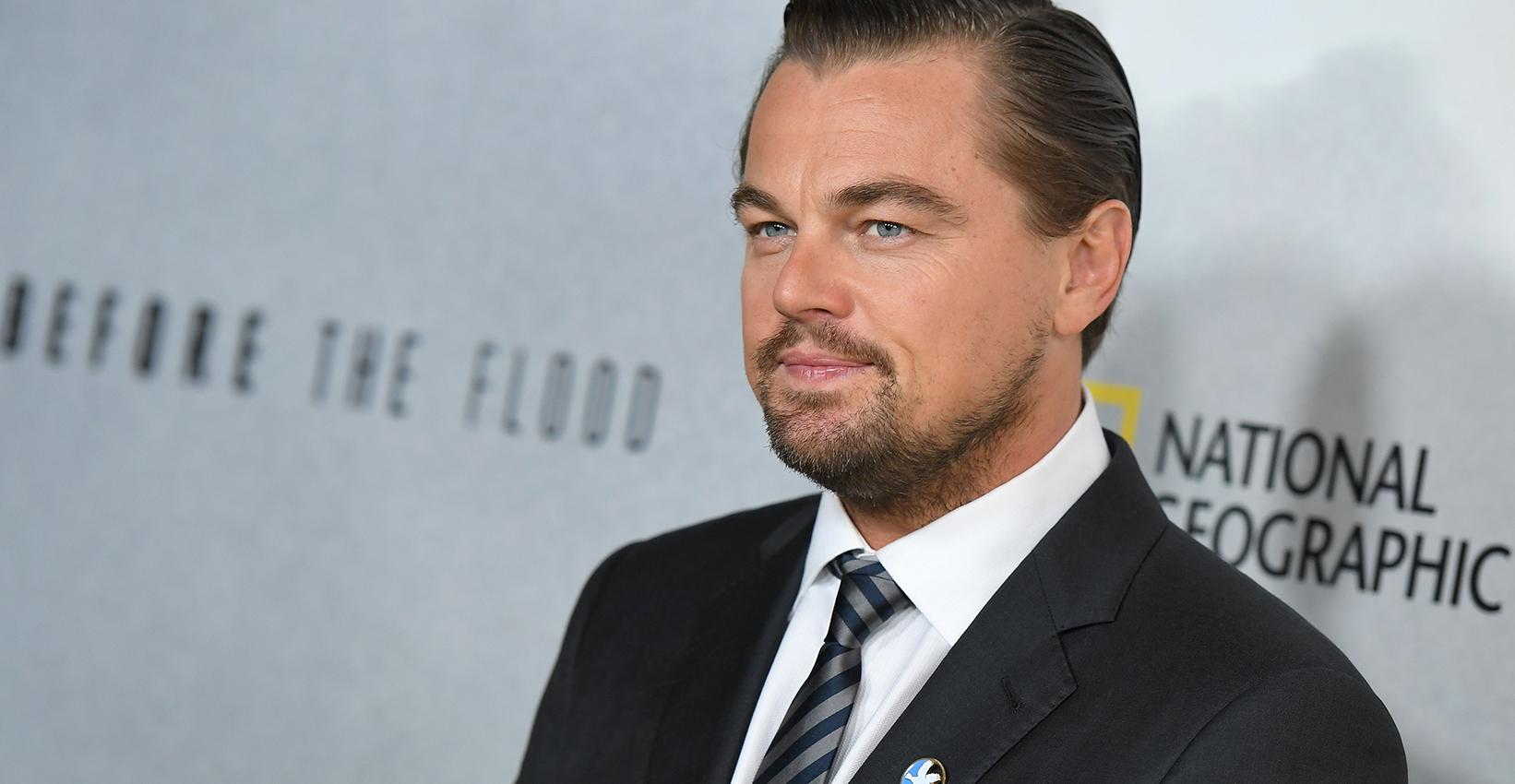 Community
The Seychelles is protecting biodiversity in their incredible ocean reefs by protecting their financial future.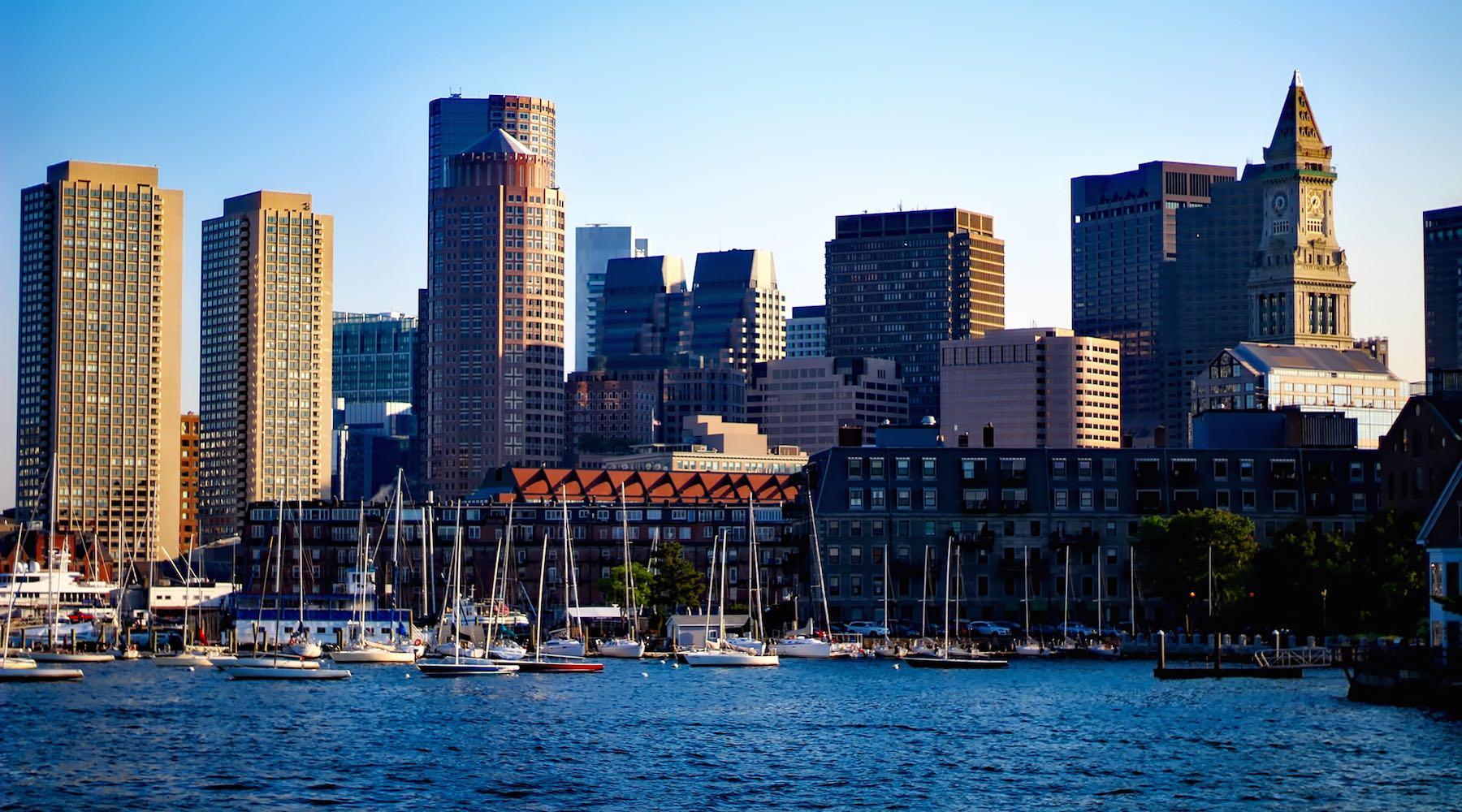 Home
SkyLab Boston wants to protect the neighborhood of Roxbury from gentrification while promoting diversity in the tech industry.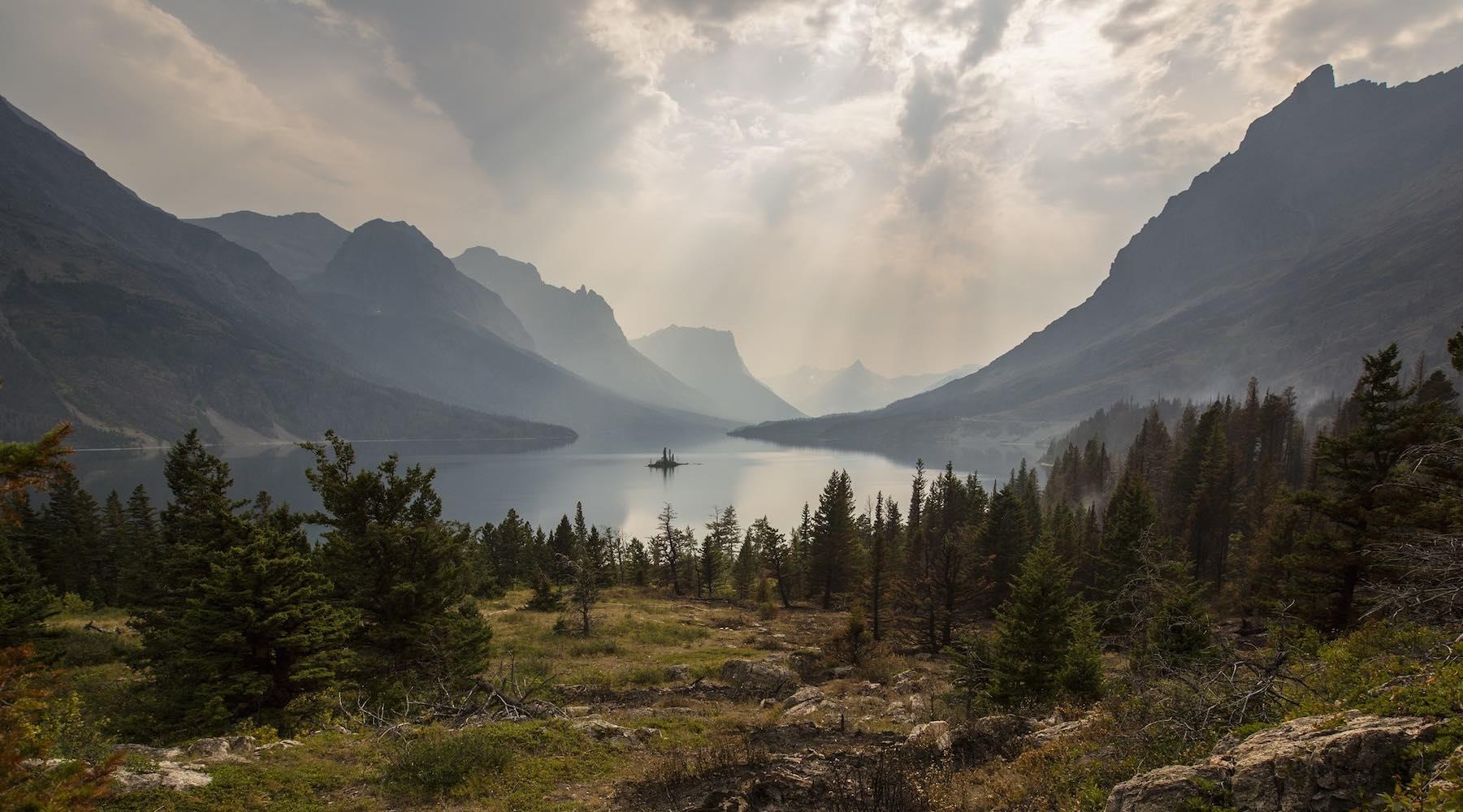 Community
The company wants to show that they don't just talk about environmental responsibility and sustainable production—they live it.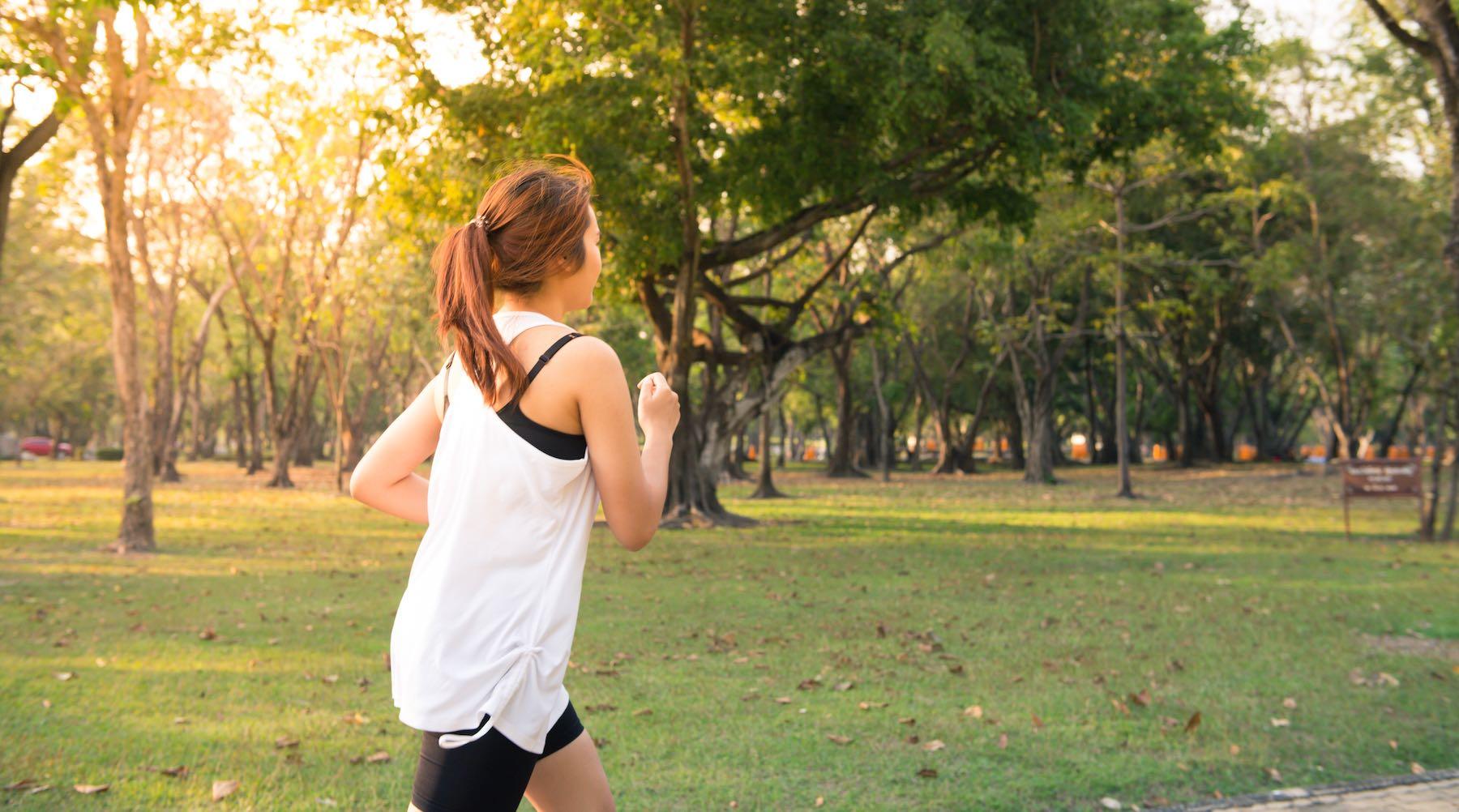 Community
This is something you can do running, walking, biking, or boarding, because garbage is everywhere.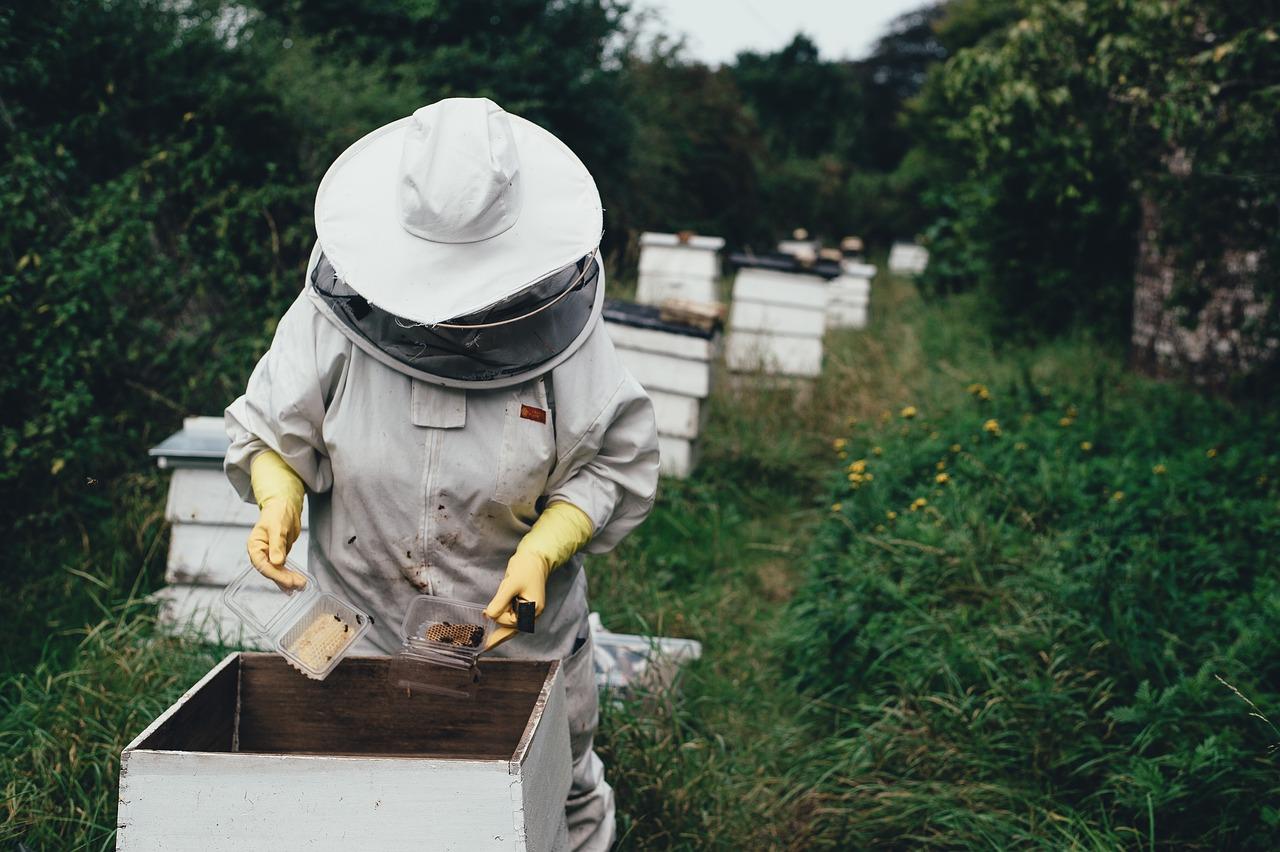 Food
This nonprofit organization is helping their community's safety and health, while growing strong beehives. Their tagline? "Work hard, stay bumble."
Community
After pledging to donate protected Patagonia land to the Chilean government, Tompkins Conservation follows through in an official announcement this week. It's the biggest private land donation ever and creates over 10 million acres of national parks.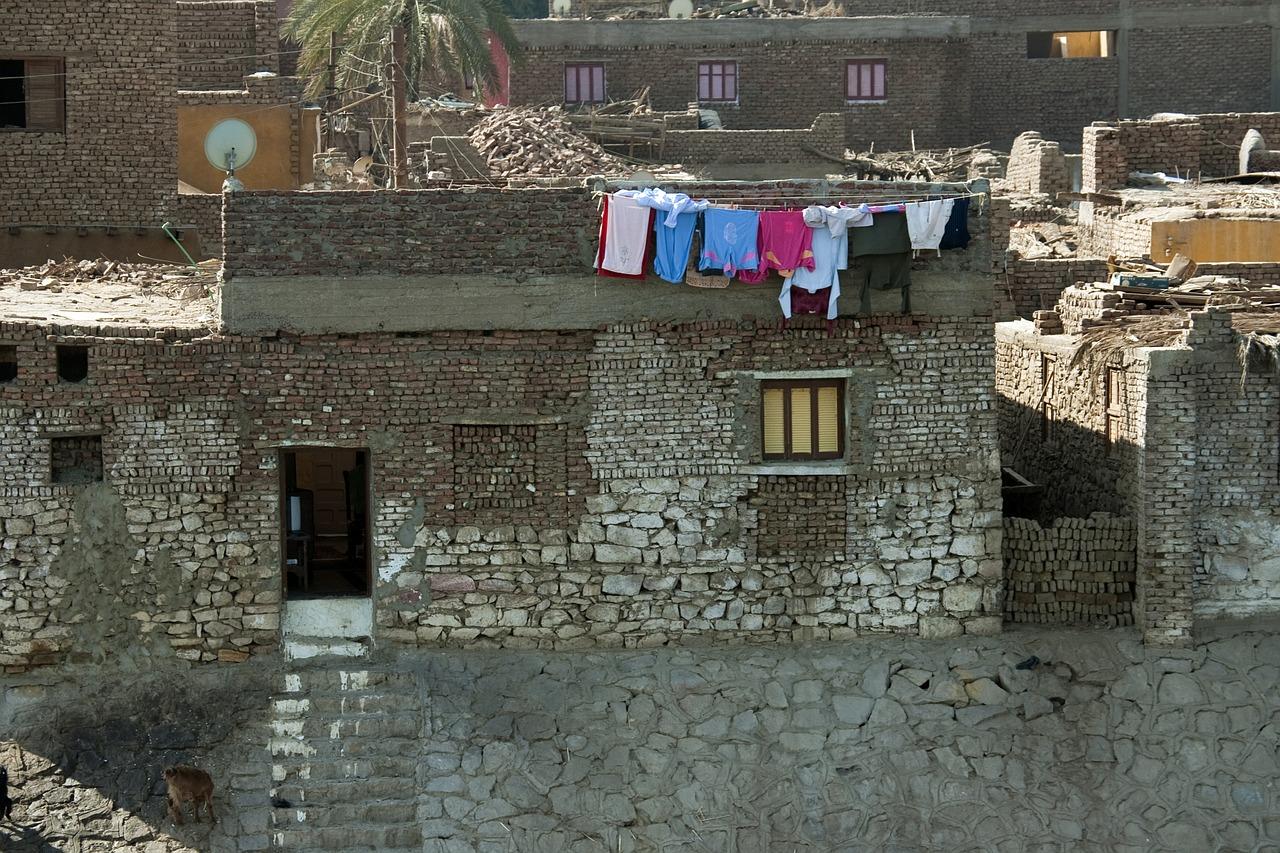 Home
From teacher to construction engineer, Radwa Rostom found a way to improve Egyptian housing sustainably with her new startup, Hand Over. They use rammed earth construction to create better housing for those on informal settlements.
Community
Weston Snowboards, a U.S.manufacturer, teamed up with the National Forest Foundation and other likeminded outdoor brands, to launch the Freedom of the Forest campaign. The campaign hopes to raise money for the U.S. Forest Service and maintain forests.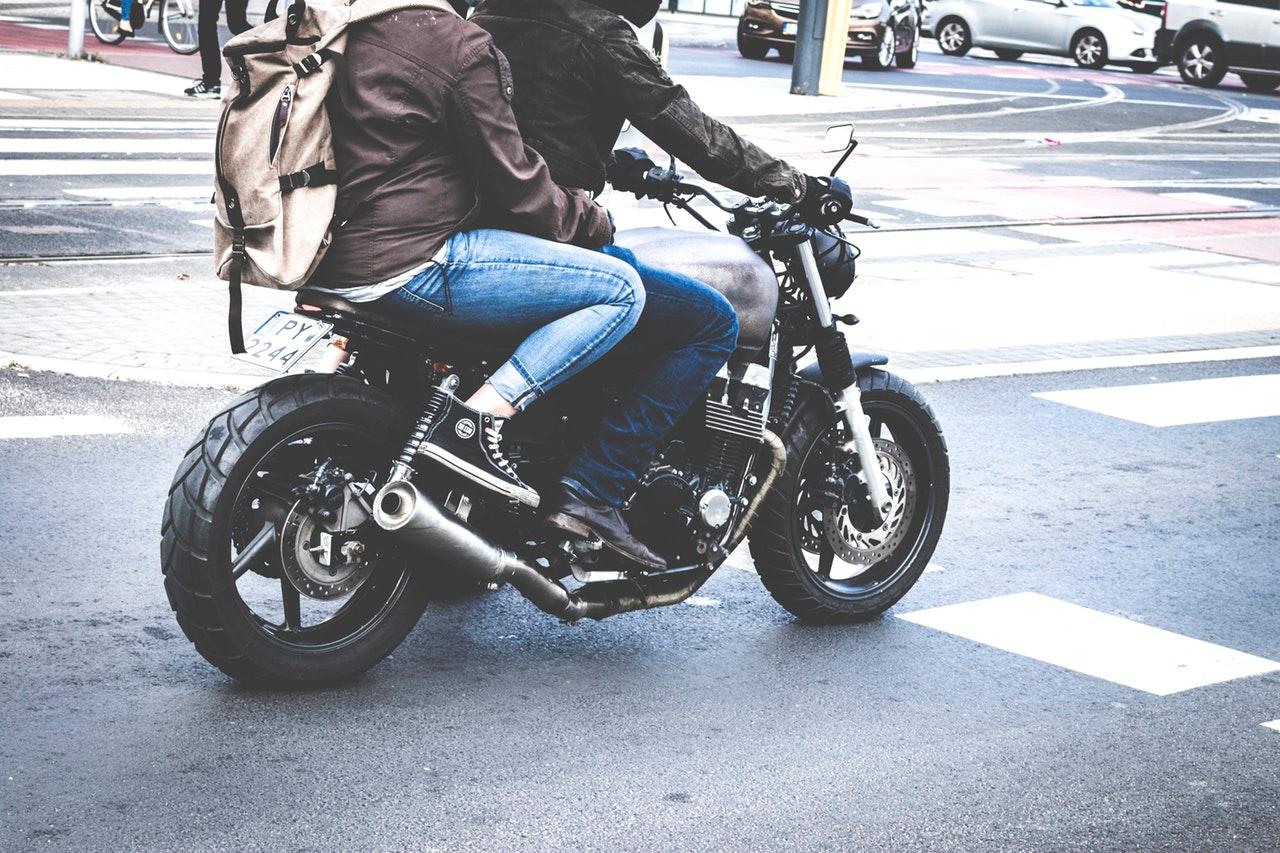 News
The Boring Company is looking to extend their underground tunnel to 6.5 miles, heading to West Los Angeles in California and providing a "proof of concept."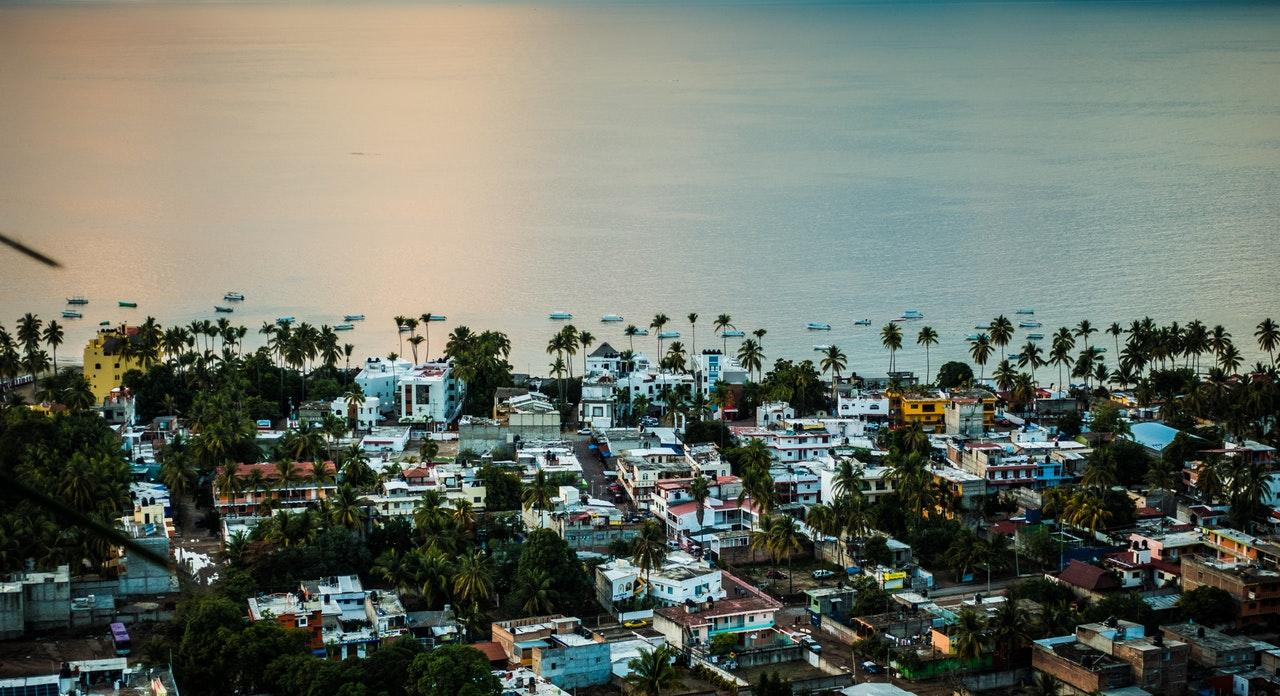 Renewables
Ucareo is a small town in Mexico that could be vulnerable to predatory energy companies looking for land to develop. They're taking steps to make sure energy generated in their area will go benefit the community first.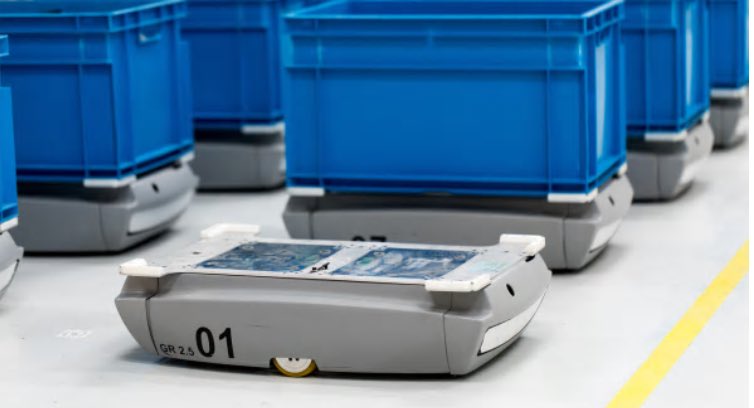 News
A new startup is looking to help small grocery stores in urban areas with fulfillment centers that are operated by robots. This would cut down on costs and make it quicker and easier to fulfill online orders that are delivered to customers.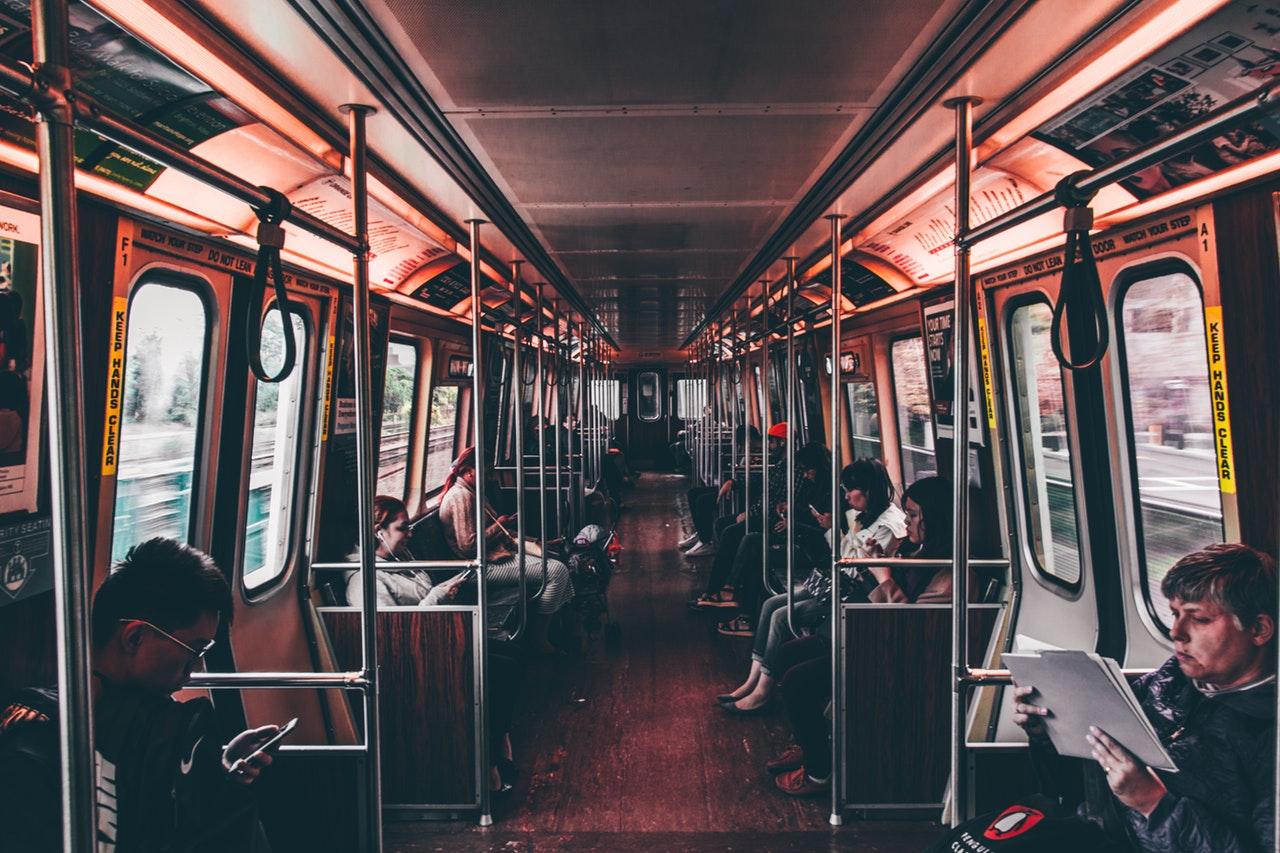 Community
Peter Vesterbacka helped create the Angry Birds phenomenon that's spawned multiple sequels, shows, and a Hollywood movie. He now wants to expand by creating an underground tunnel that would connect major cities.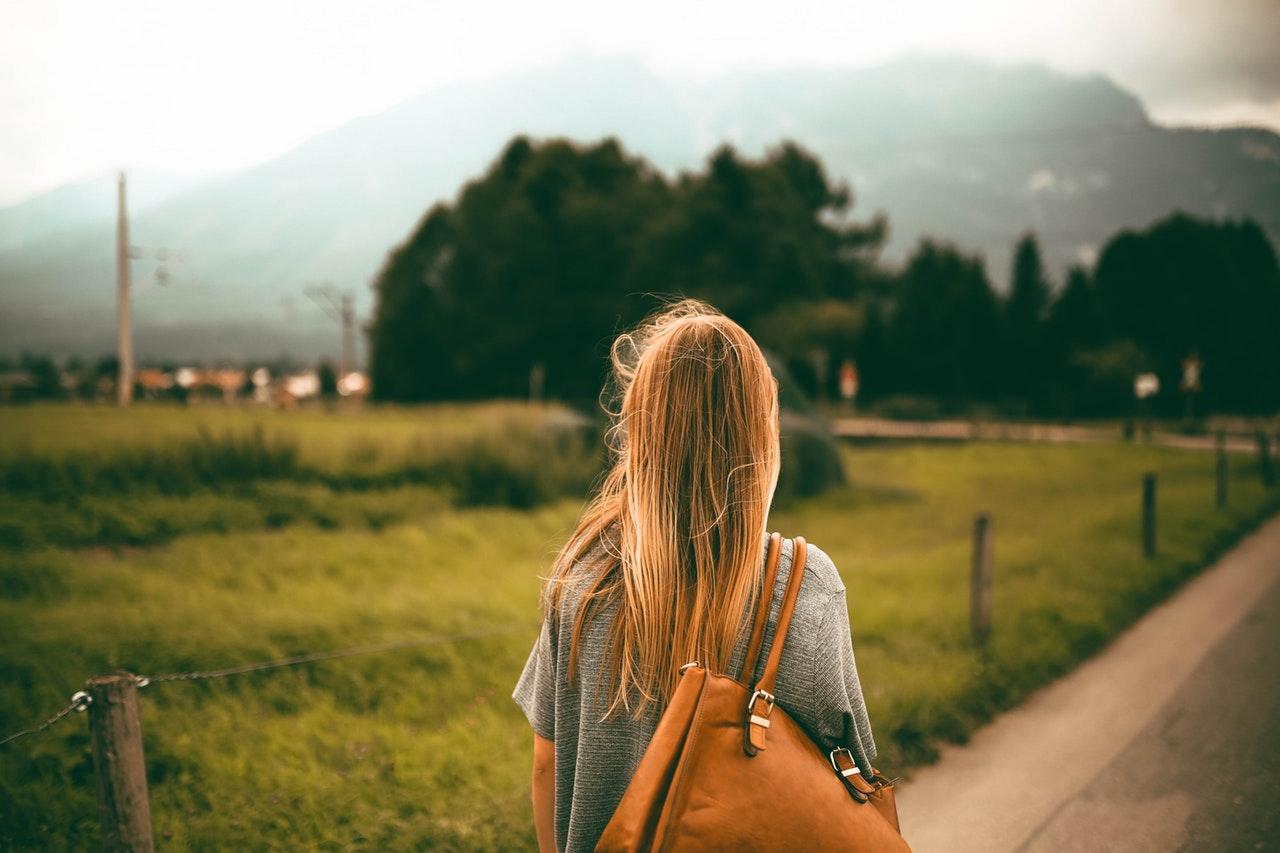 News
There's been national growth in the farming industry with over two percent of people under the age of 35 purchasing land in rural America. This means using less pesticides and fertilizer, and helps the growth of the local food market.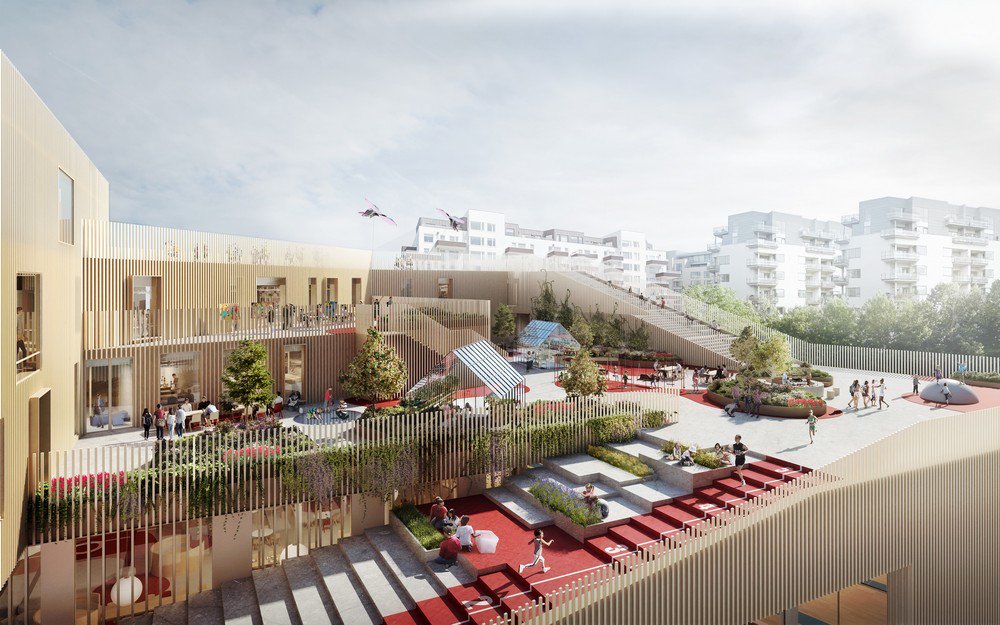 News
C.F. Møller is in the process of building a new sustainable school in Denmark with a focus on raising plants, cooking food, and physical activity.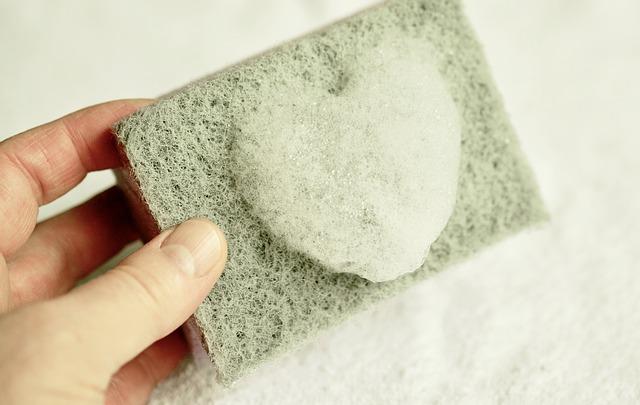 Community
Unlike other sponges and cleanup methods, the Oleo Sponge can recover oil and other petroleum products from under the water and poses no harm to the environment.
News
The San Francisco Municipal Transportation Agency gave Social Bicycles, the creaters of JUMP Bikes, the first-ever city permit for a stationless e-bike system.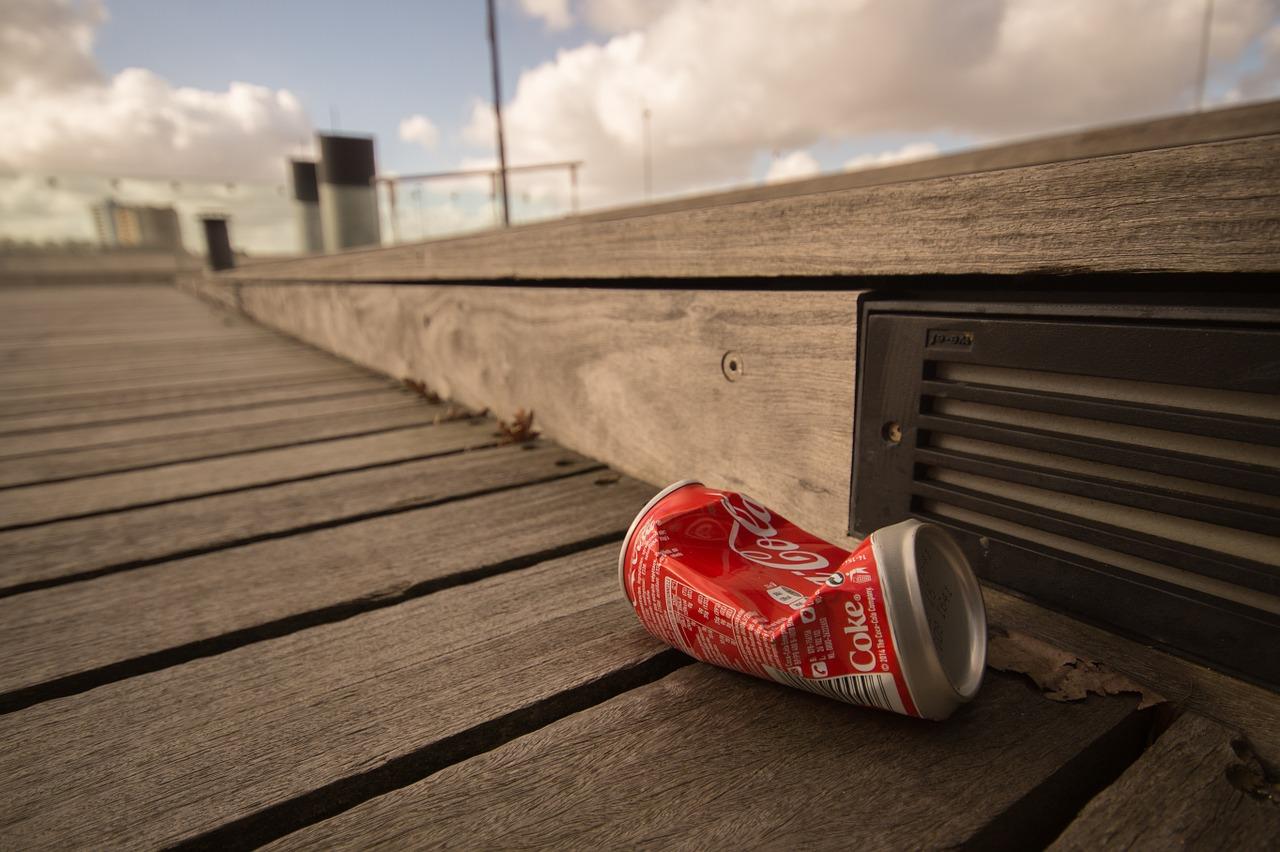 News
Litterati is a new app for mobile devices that makes it easy for communities to document their collection of trash. It's led to funding from supporters and the US government to expand the app, creating more collaboration and further data analysis of our pollution.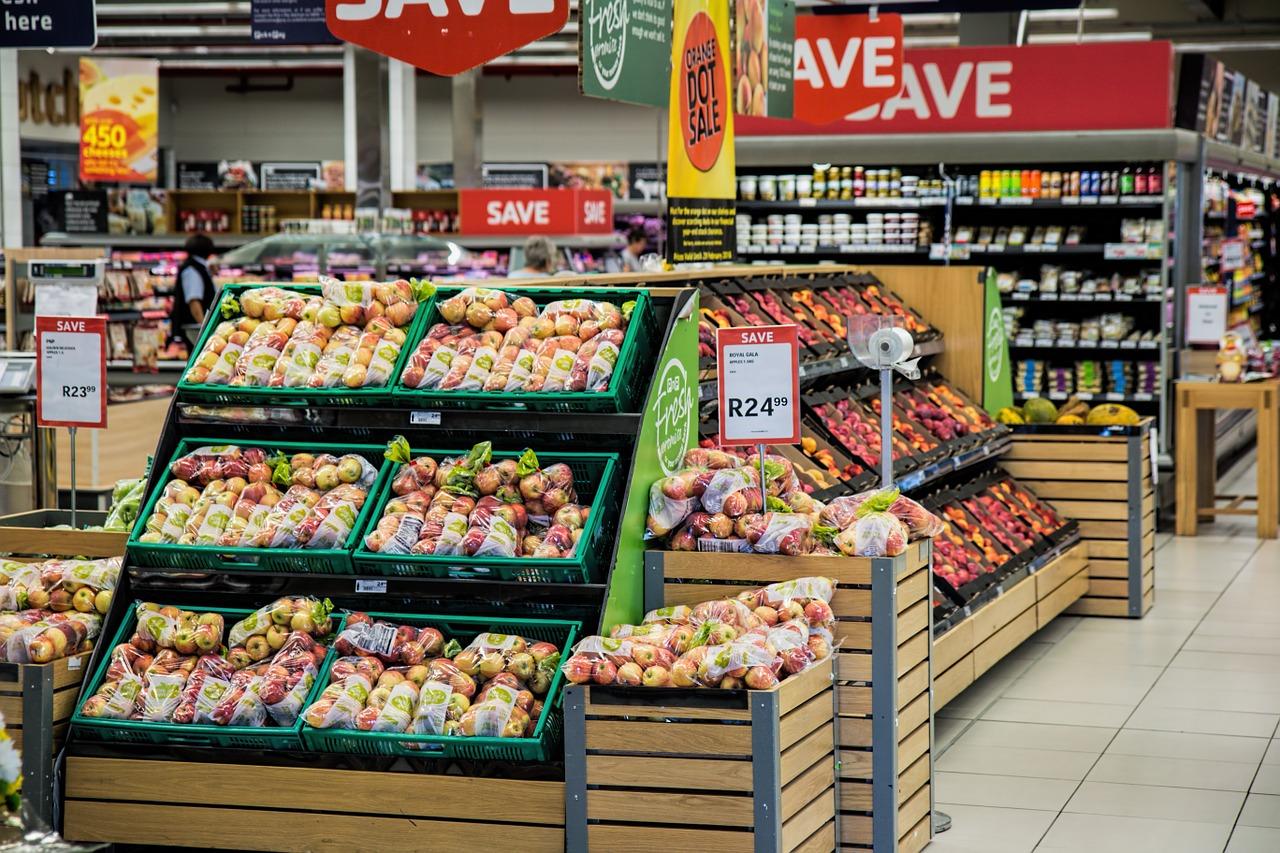 Food
France added laws to prevent supermarkets from wasting their groceries, forcing them to donate to charities and food banks. It's led to the country being a top performer in the 2017 Food Sustainability Index.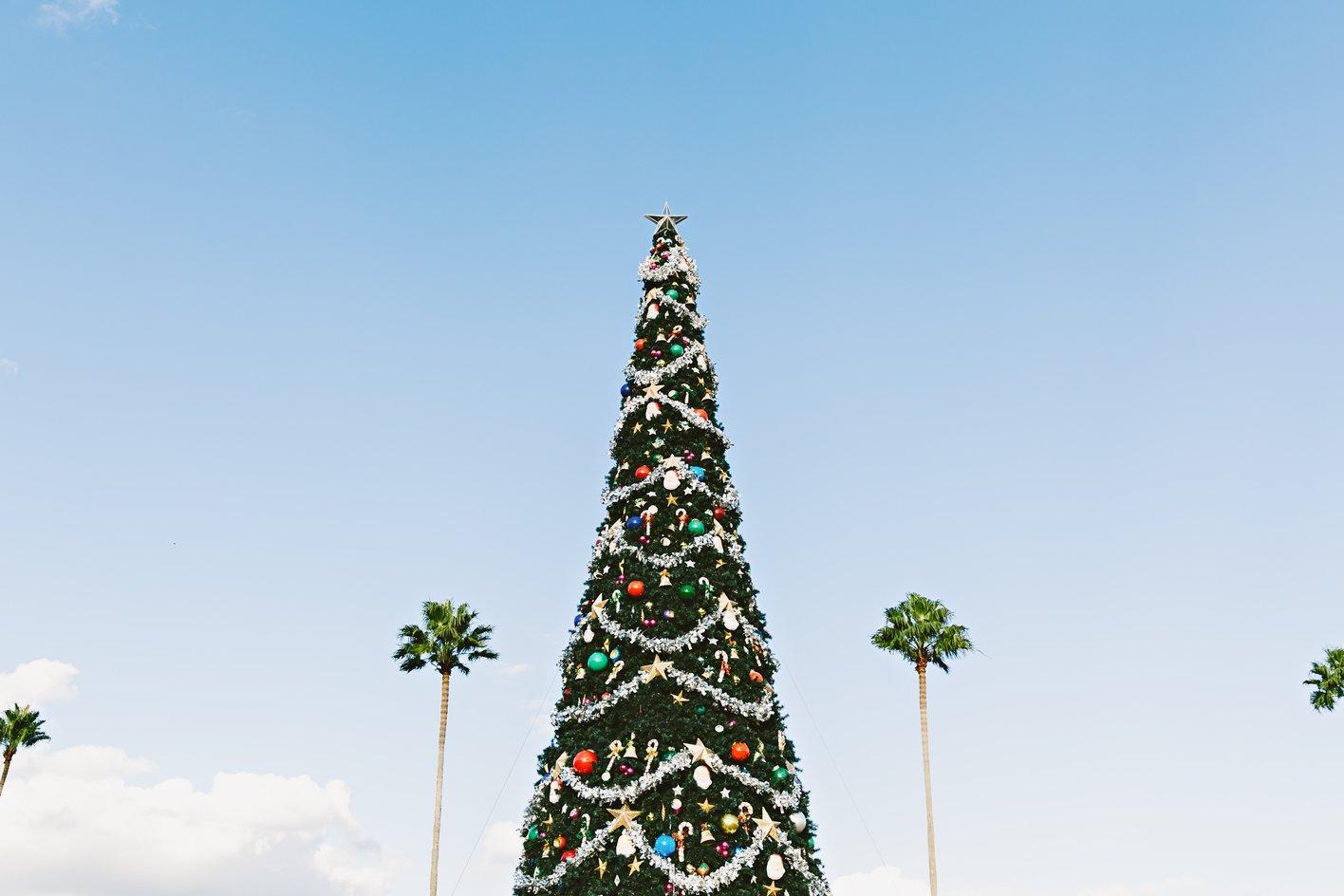 Home
A local chapter of The Surfrider Foundation has an annual event that gathers together activists dedicated to coastal conservation efforts. By collecting their old Christmas trees, the group is able to rebuild sand dunes in North Carolina.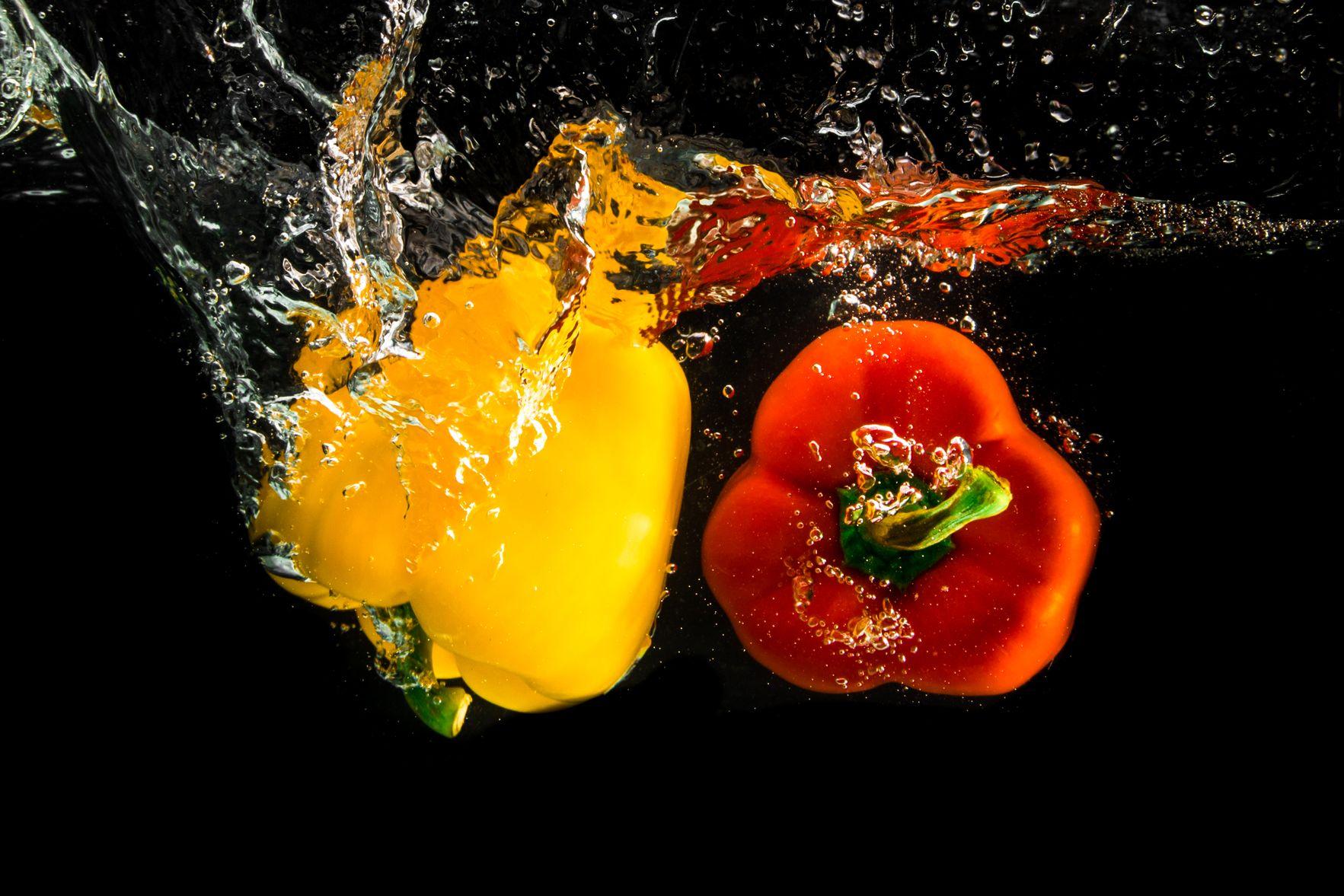 Community
San Francisco is mimicking a successful program in Boston where doctors are able to refer patients to a food pantry with a specialty in nutrition.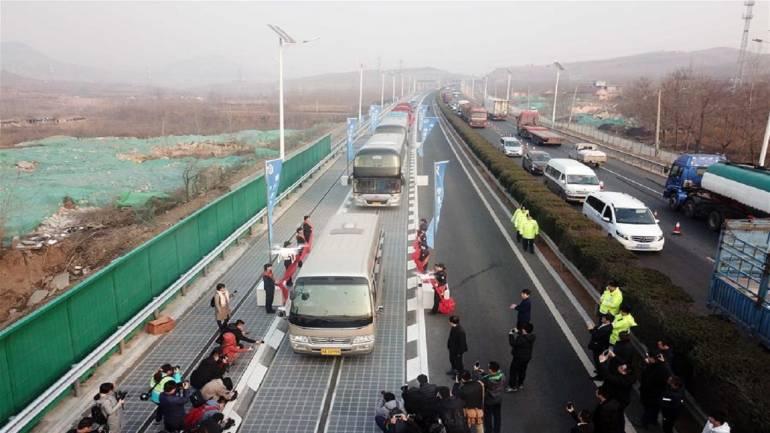 Renewables
China has officially unveiled a kilometer-long stretch of highway built of transparent concrete and solar panels, which will provide clean electricity, charge electric cars and even melt snow in the winter.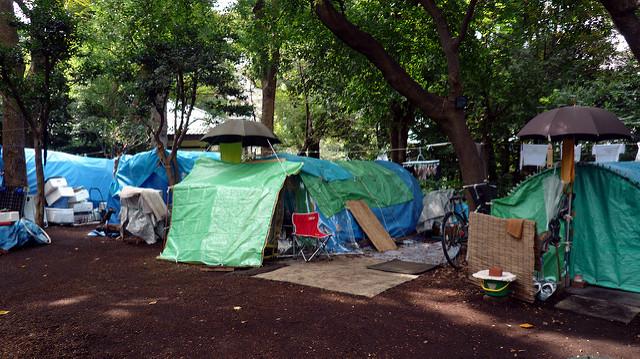 Community
Sam Clune, a former mortgage broker, took his skills from installing solar panels on an RV to creating systems for three different homeless camps around Berkeley. This provides consistent energy for dozens of people, who had to rely on coffee shops and libraries otherwise.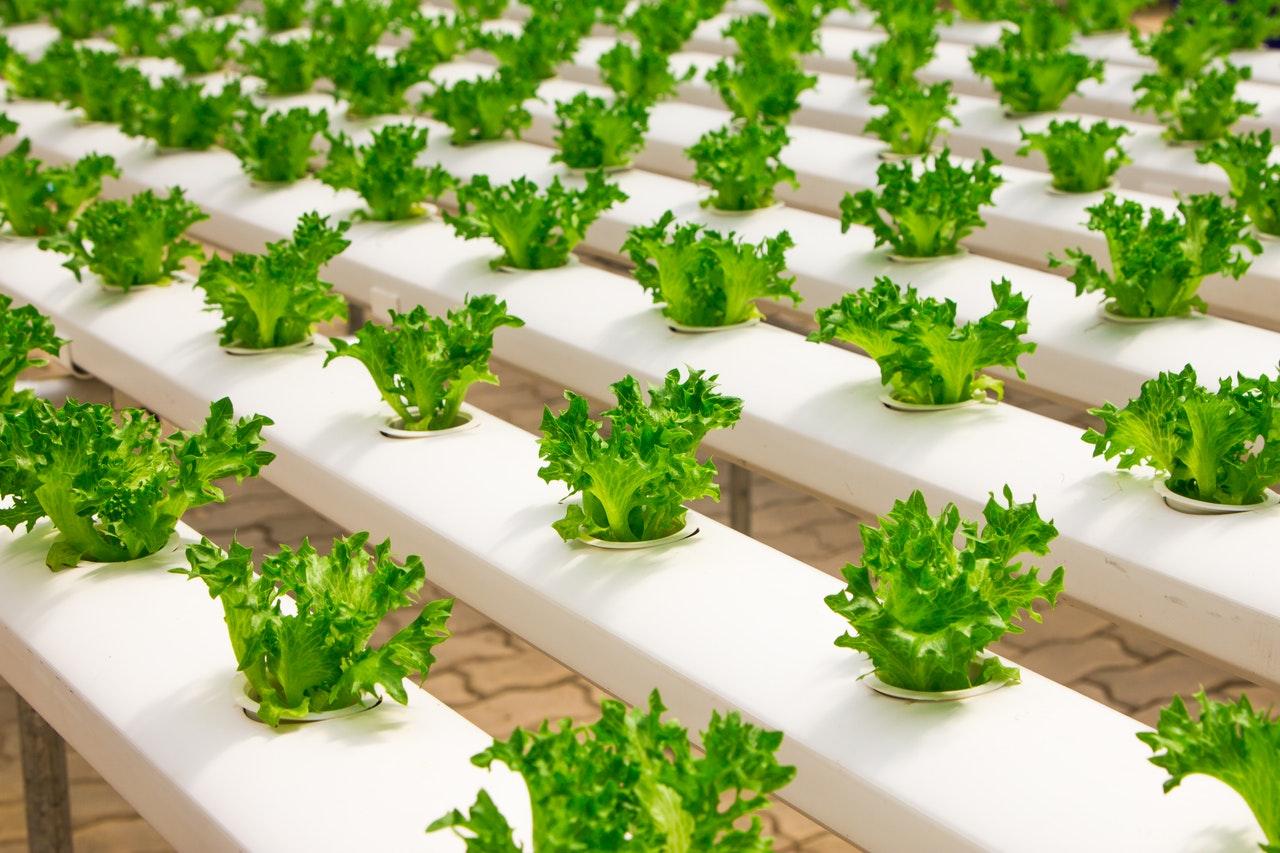 Food
Tokyo Metro is exploring urban farming by growing hydroponic greens in an unused warehouse space below the system's elevated transit lines.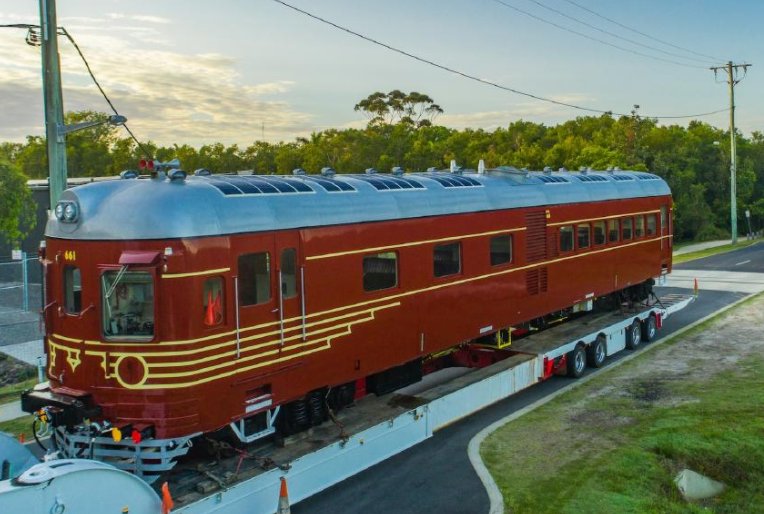 News
A fully solar-powered train has made its debut in Australia, completing multiple round trips that span a few miles in its first days of operation. The vehicle features a massive battery and regenerative breaking for expanded power, and full operation is expected in January.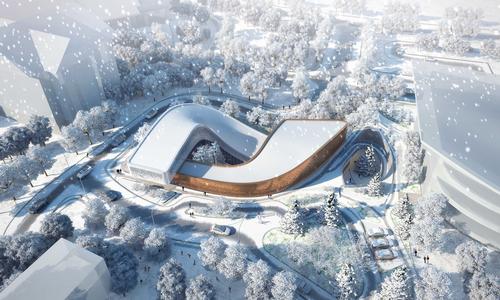 News
One of the biggest structures at the Beijing Winter Olympics will feature interlocking green roofs that will adapt to the surrounding environment and provides breathtaking views around the city.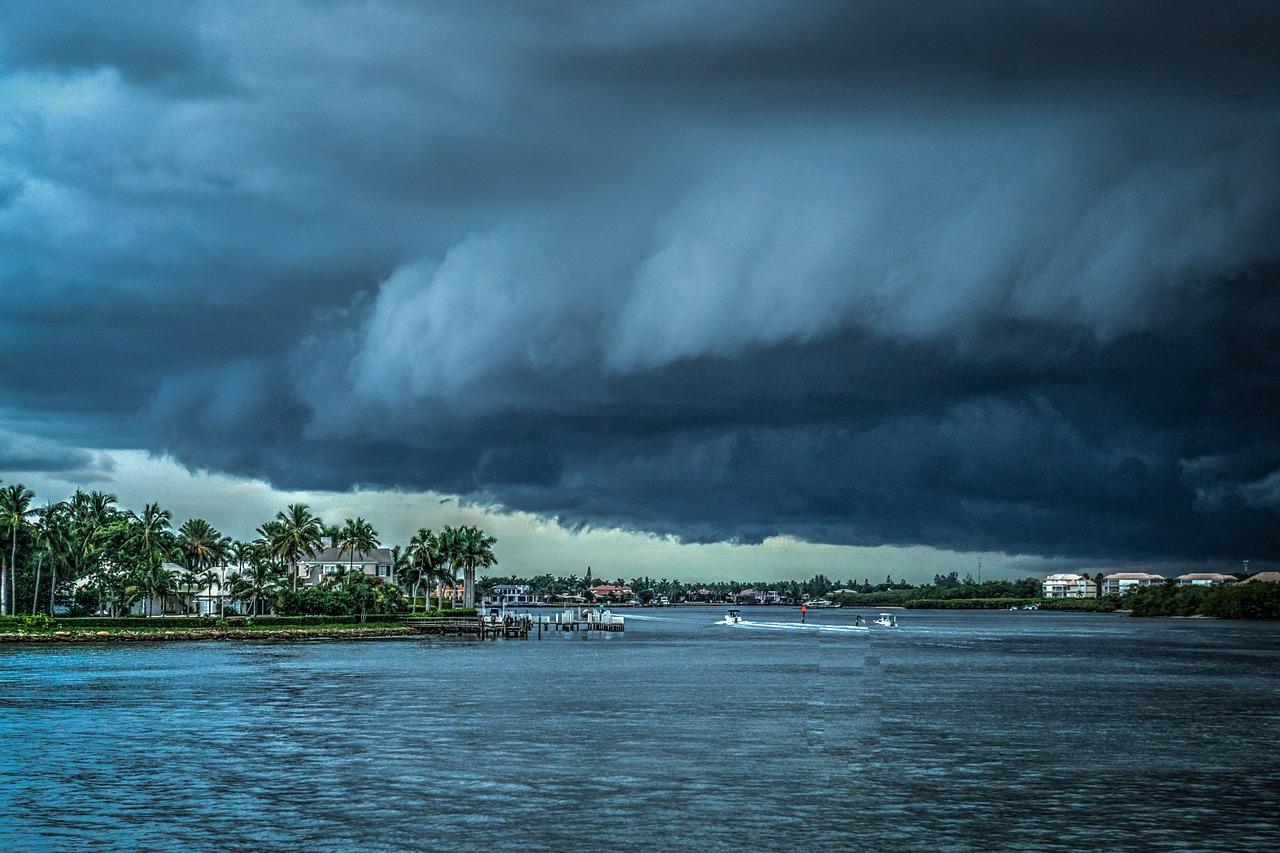 News
Generators connected to microgrids provide the best way to keep the lights on when a hurricane plows through. FuelCell Energy has developed a solution that is more efficient than traditional power plants and captures the carbon emissions it produces.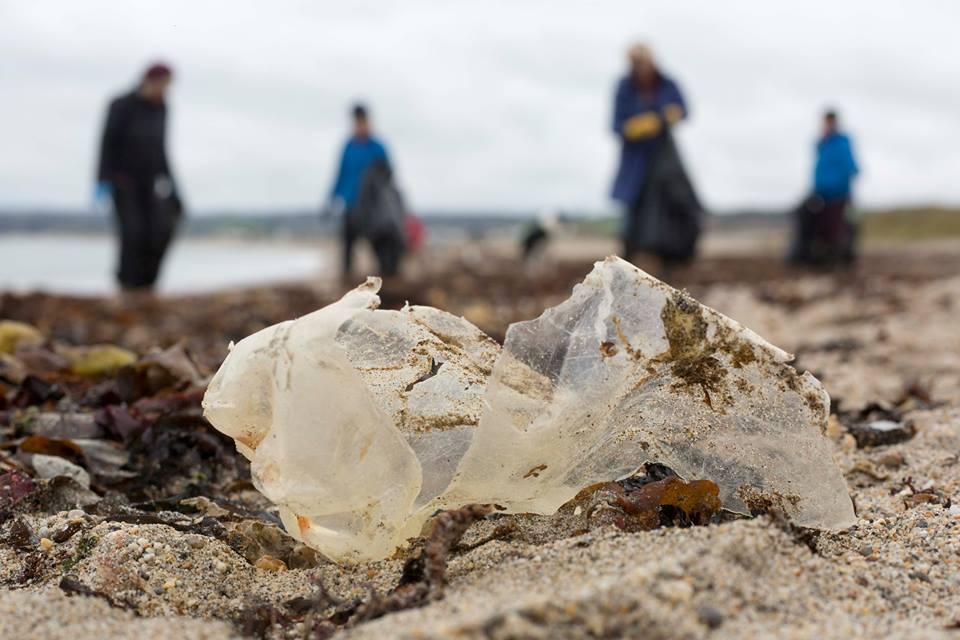 Renewables
Penzance is the first community in the United Kingdom to receive a "Plastic Free Coastline" certification from Surfers Against Sewage. They've eliminated or replaced single-use plastics with eco-friendly alternatives.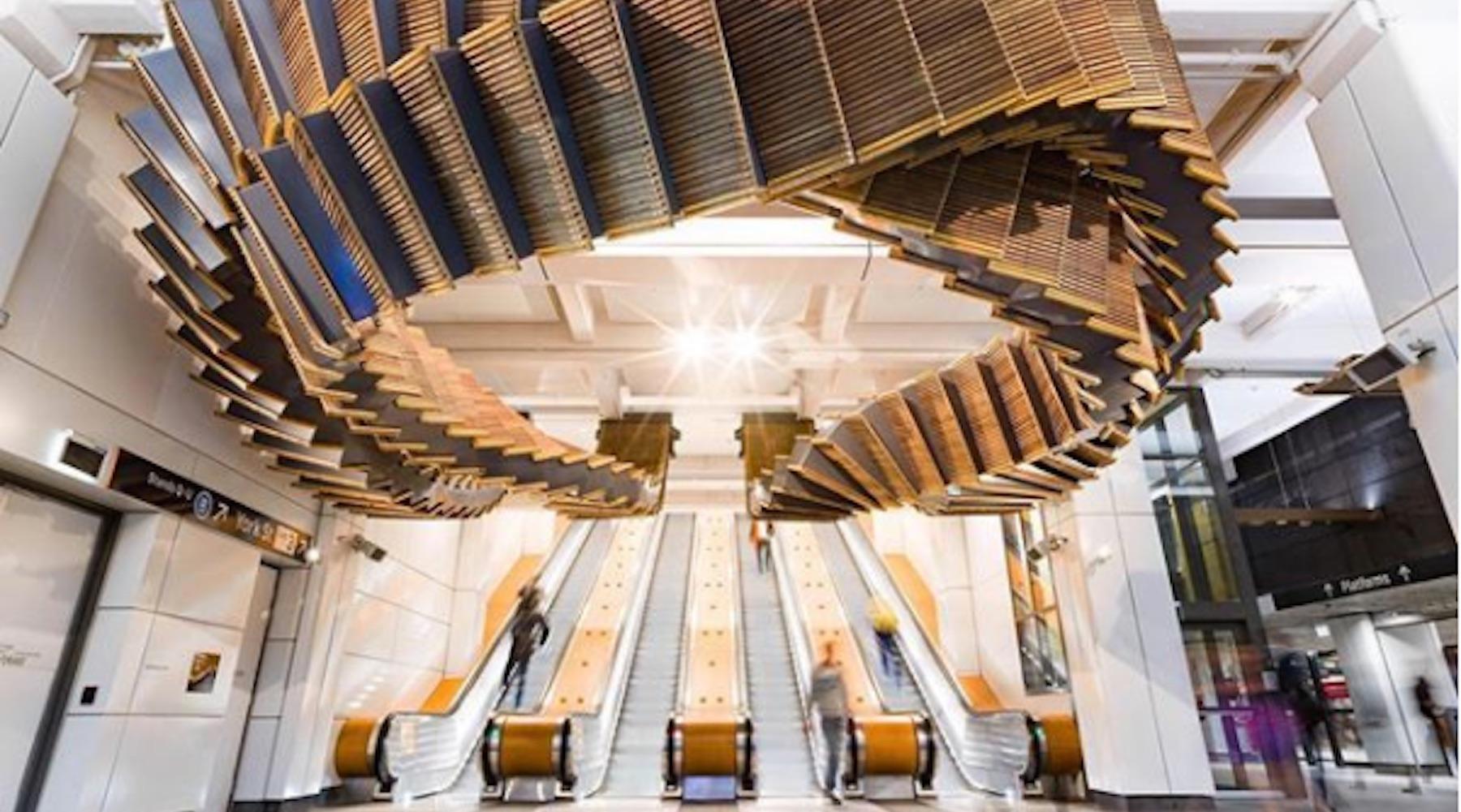 Home
A historical site in Sydney decided they needed to refurbish their escalators, leaving behind five tons of old wooden treads. They've found the most beautiful way to repurpose them.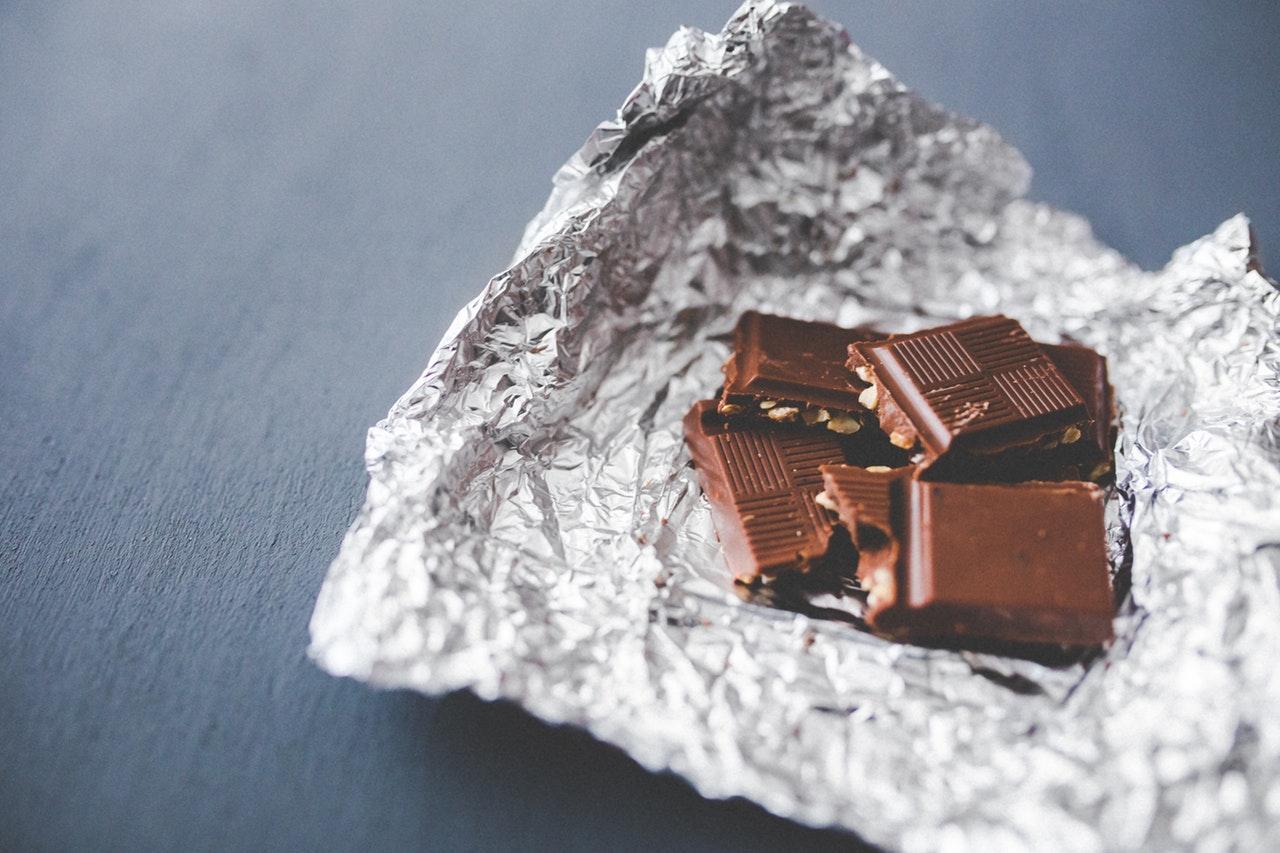 News
Mars, the candy giant, is looking to team up with others -- even competitors -- in an effort to thwart issues like deforestation and human rights abuse. This is in addition to the $1 billion they've spent on their own sustainability program.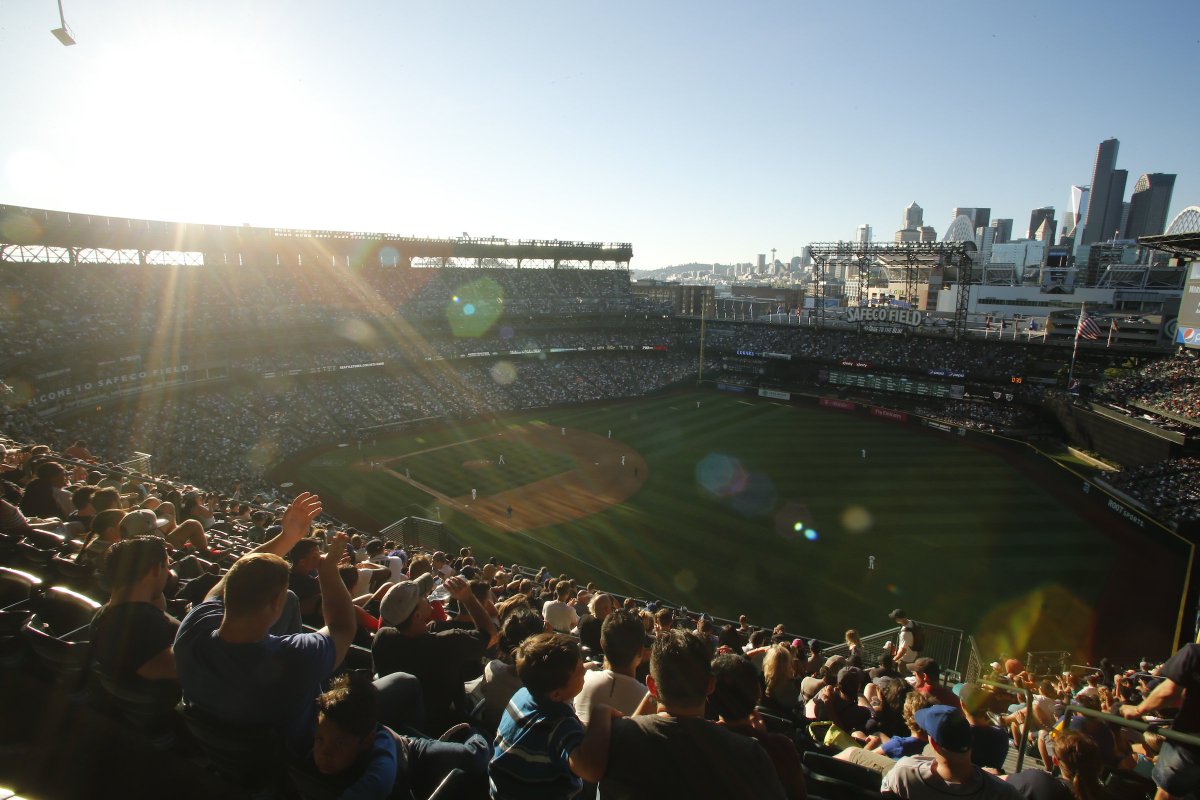 News
After AT&T Park in San Francisco was awarded MLB's Green Glove for nine consecutive seasons, the Seattle Mariners and Safeco Field became the second franchise to receive it. They improved their recycling efforts by 90 percent with compostable waste and an urban garden.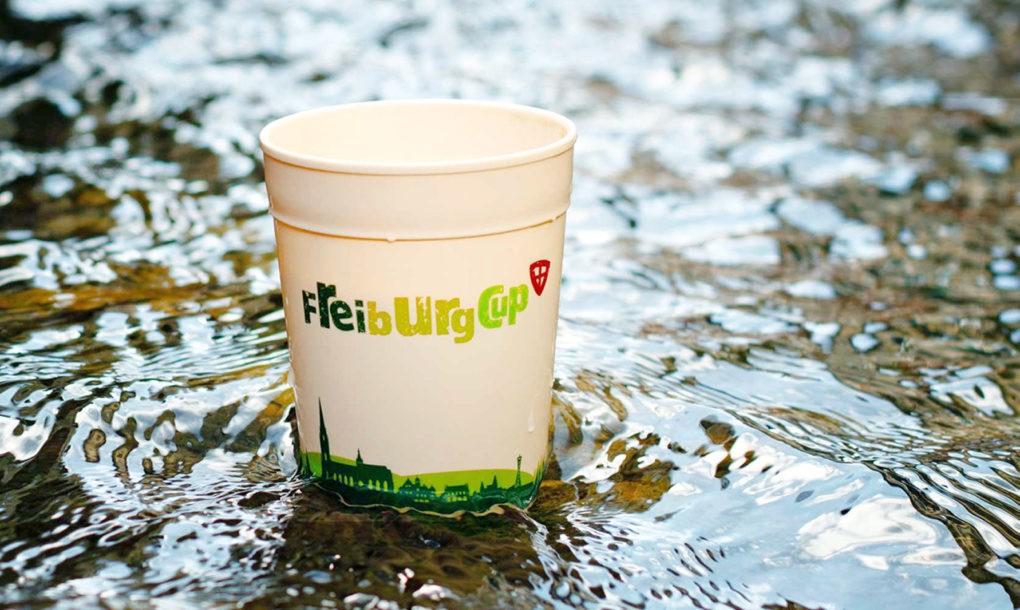 Community
To combat the use of billions of disposable cups, a German city has created a reusable cup system that lets customers pay a €1 deposit for a plastic cup that can be returned to 100 participating businesses.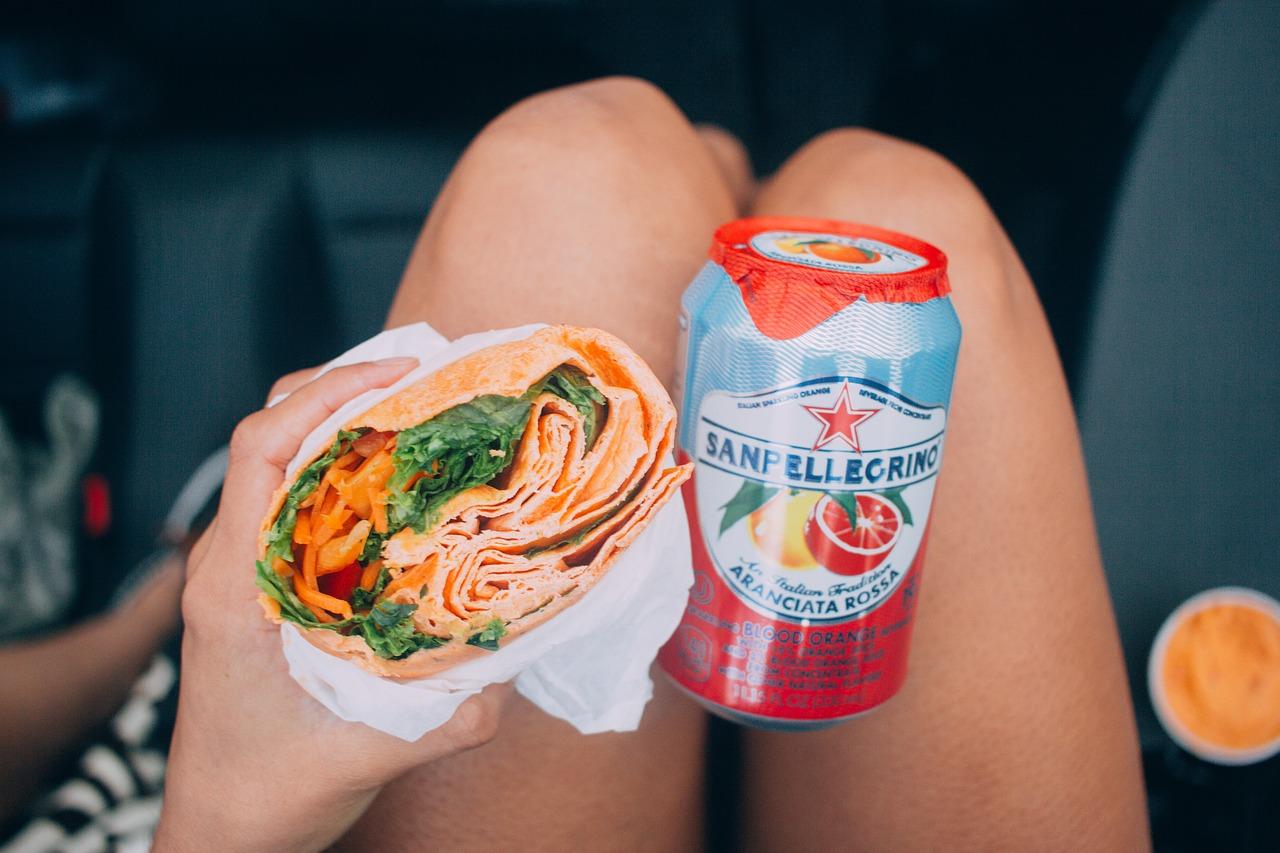 News
Two supermarkets in the United Kingdom will be adding a bottle deposit return system, Iceland and Co-op. The retailers are helping to push a recommendation by Greenpeace to recycle plastics as their usage level continues to skyrocket.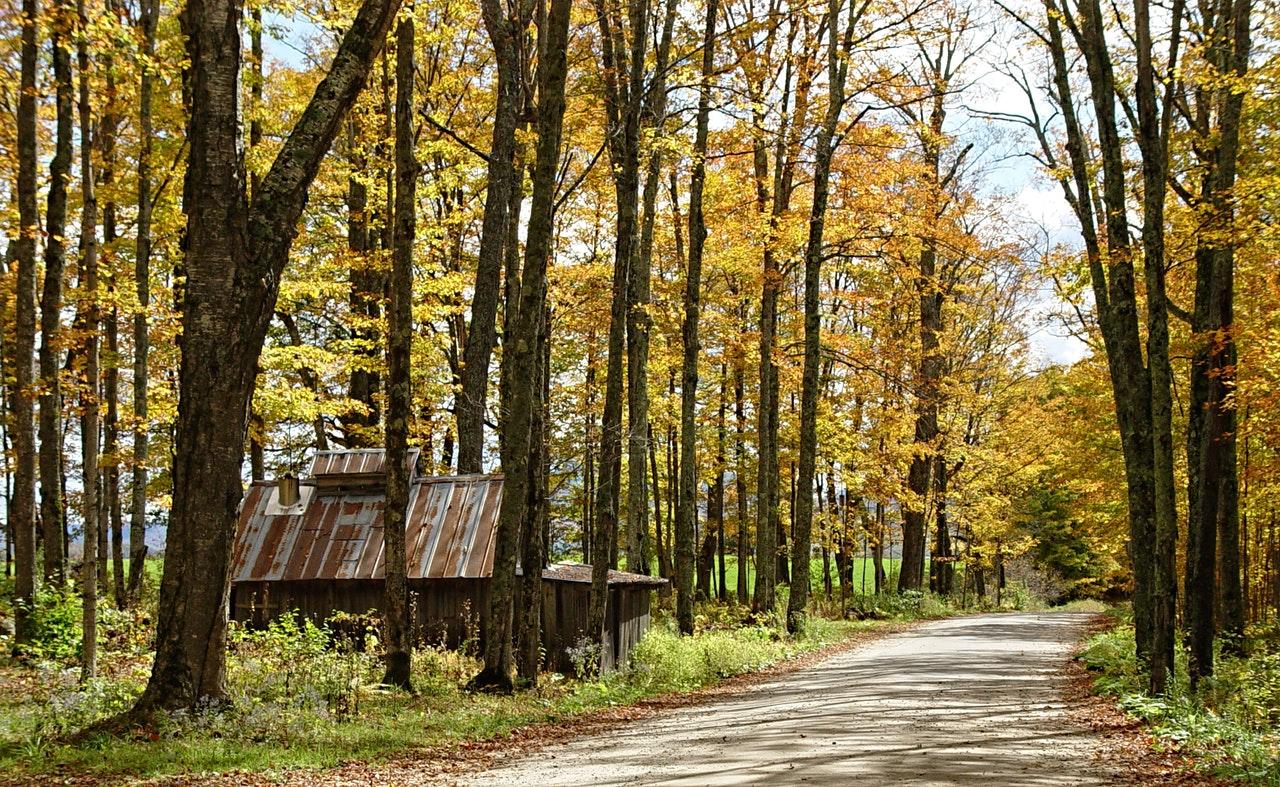 Community
As sea levels rise, coastal areas are trying to figure out how to save their communities. One organization is suggesting we let the water in.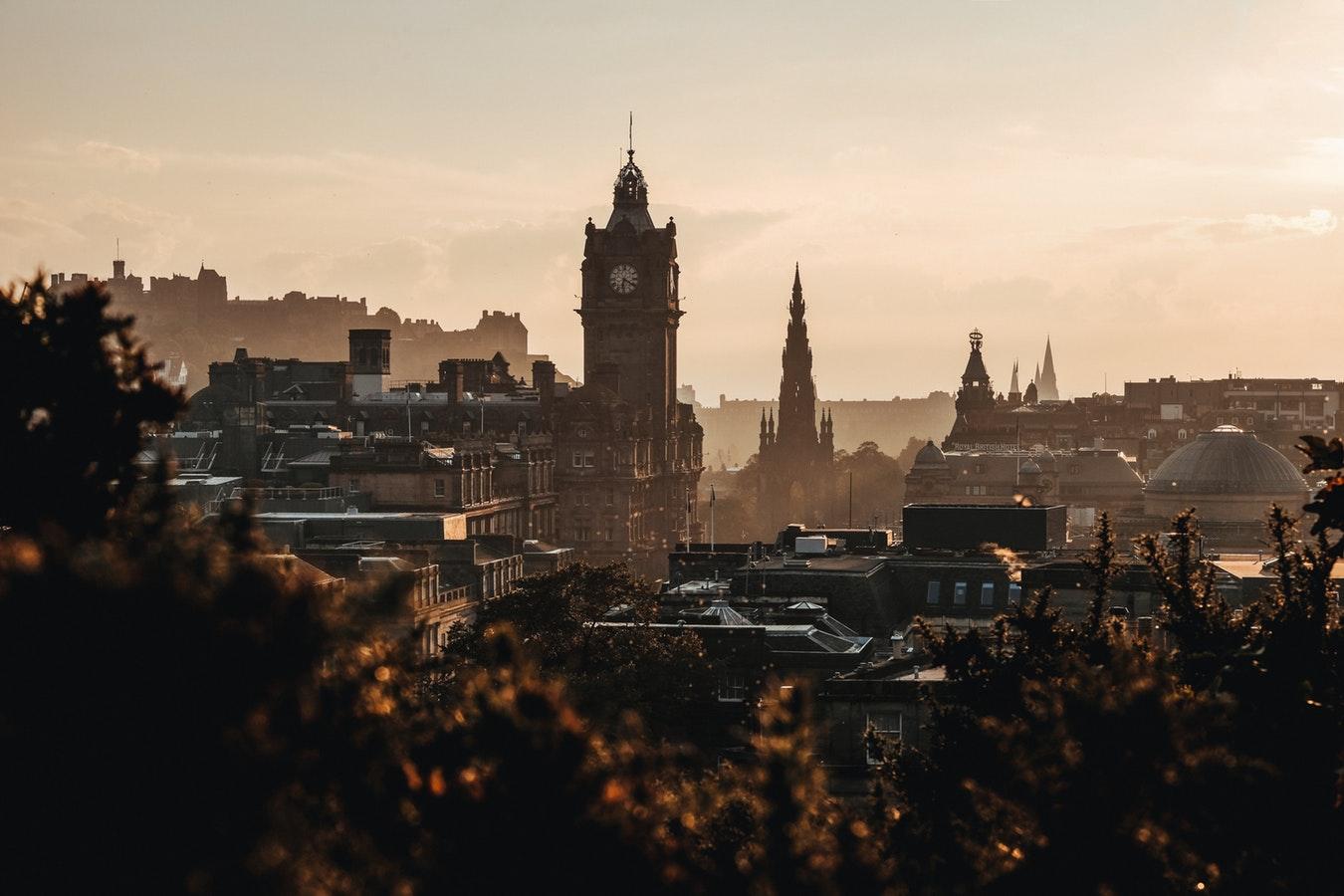 News
Three more cities in Scotland have received Zero Waste designation as part of an initiative to minimize waste, implement higher recycling and reuse standards, and more.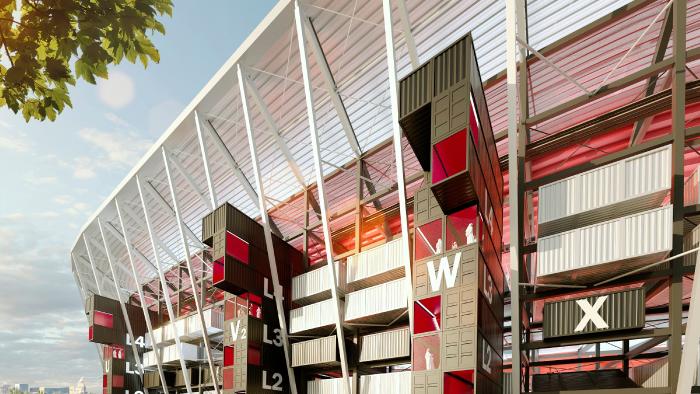 News
To help stop the trend of abandoned stadiums after World Cup and Olympic events, Qatar has developed a sustainable facility made out of shipping containers. After use, it can be disassembled and constructed elsewhere, or easily broken down into smaller segments.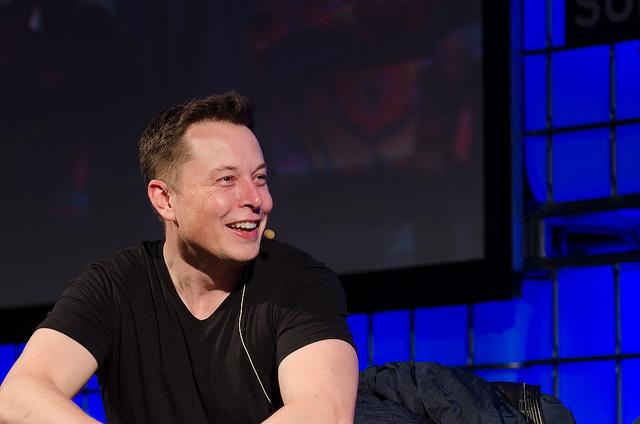 News
Elon Musk delivered a $50 million promise to South Australia by installing a battery backup solution to their renewable energy infrastructure within 100 days. The new facility will keep the power on should systems fail like they did a year ago.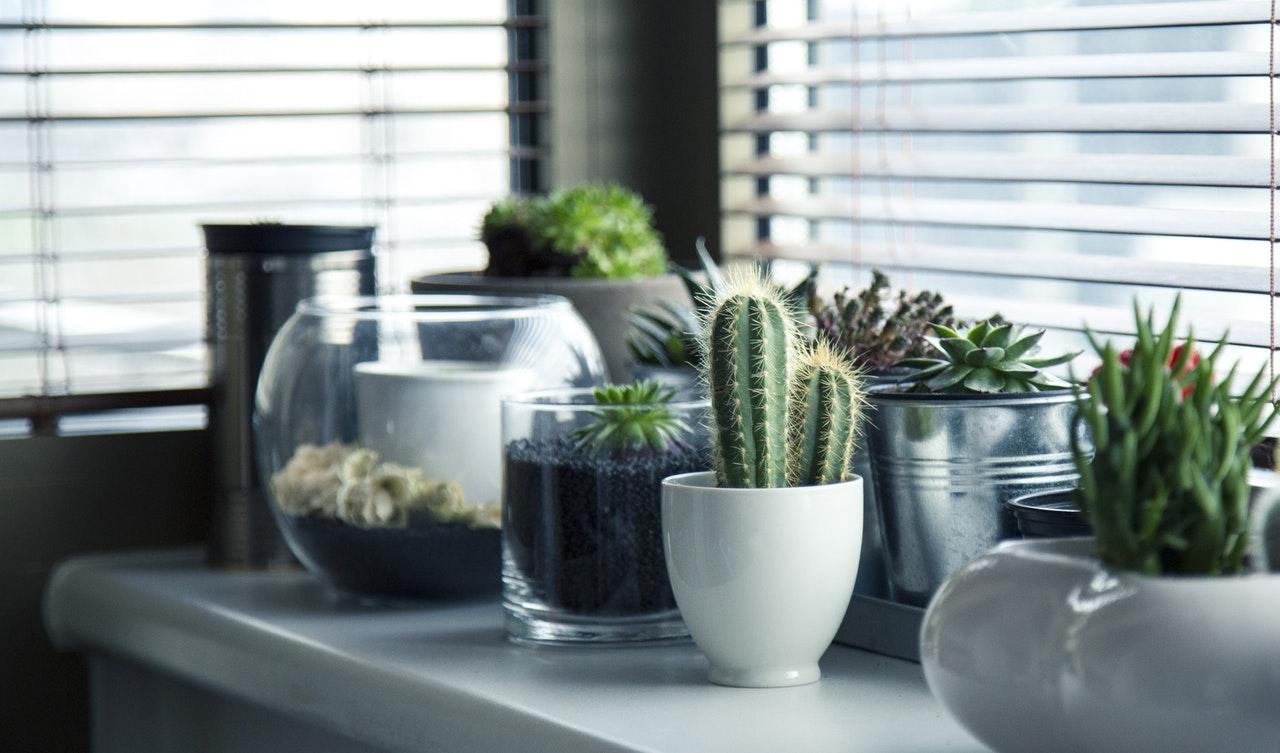 Food
Iron Ox, a California tech startup, created a robotic system for greenhouse farming to help grow food locally with low labor costs. The robotic farmers are programed to identify the health status of each plant while tending to their needs.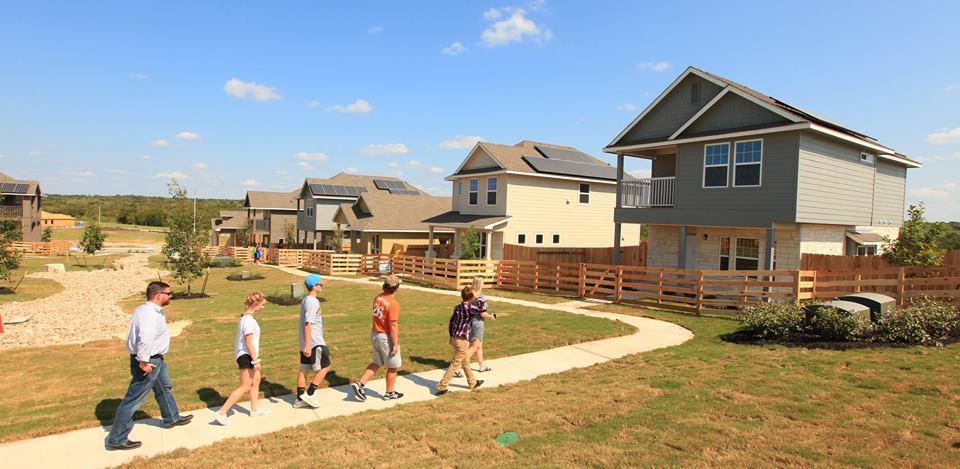 Community
A new housing development in Austin, Texas aims to make eco-friendly housing units with sustainable features more affordable for the average homeowner.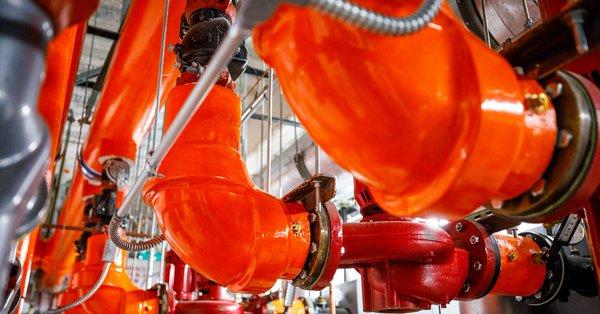 News
Amazon continues to erase their carbon footprint with a new heating system that utilizes wasted heat from a neighboring, unaffiliated data center. It's piped to their Doppler building, which will be one of the most sustainable structures in the world.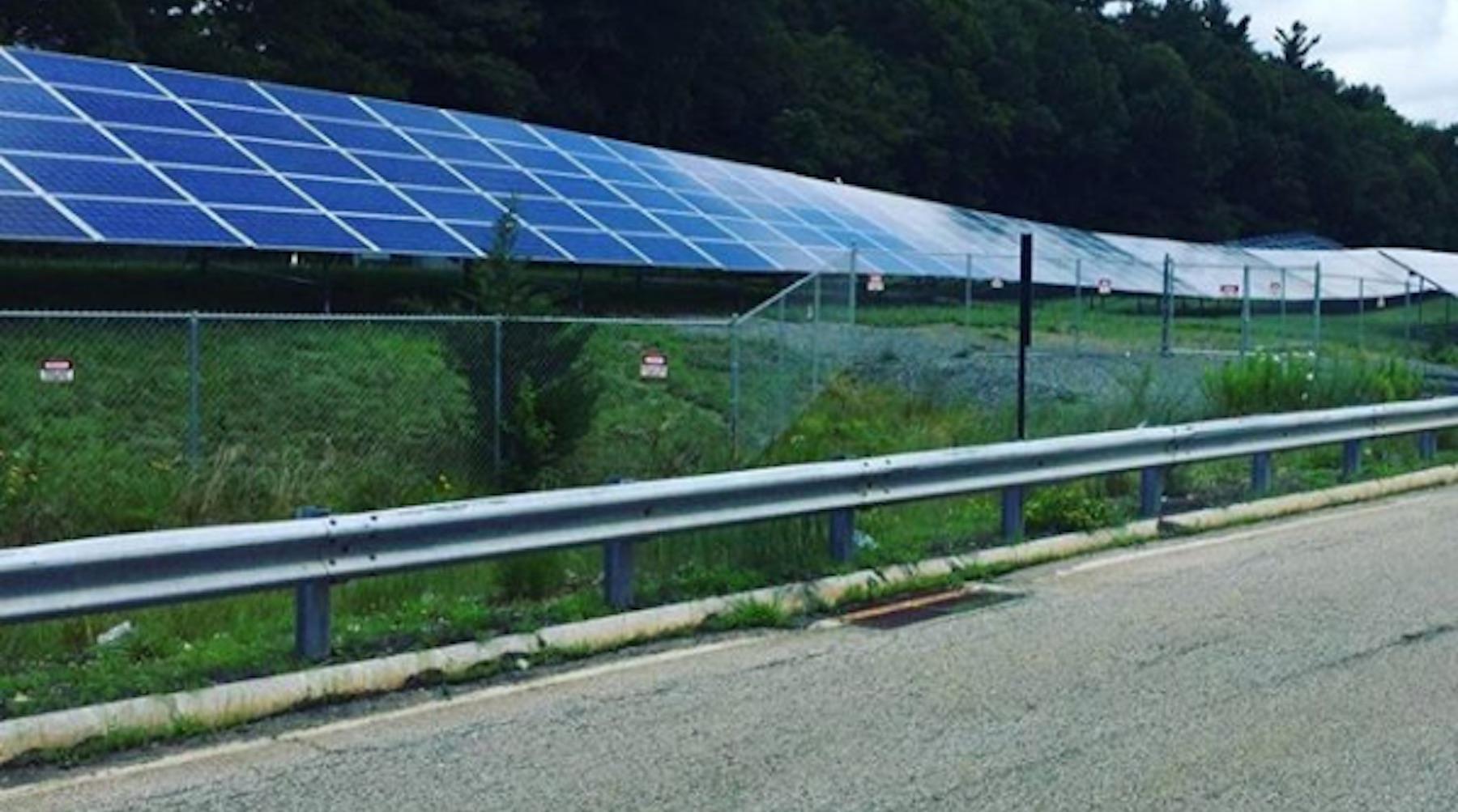 Community
The Ray is a small stretch of highway in Georgia that is showing the potential for some big ideas.
Community
The Agahozo-Shalom Youth Village took lessons learned after the devastation of WWII and applying them to the effects of the Rwandan genocide in an effort to support the next generation of young people and their country.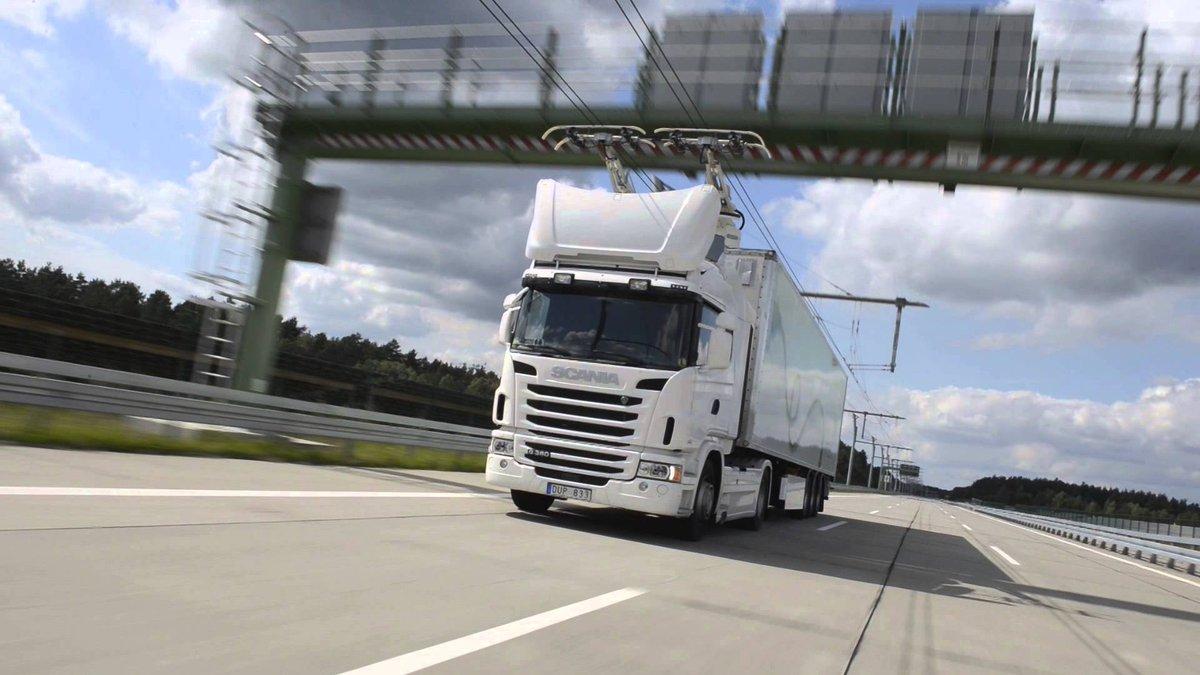 News
Siemens has developed the eHighway since 2012, and after success in Europe, it's finally in the US. The trial run stretches between Los Angeles and Long Beach, and there's potential for it to aid California's zero emission freight goal for 2050.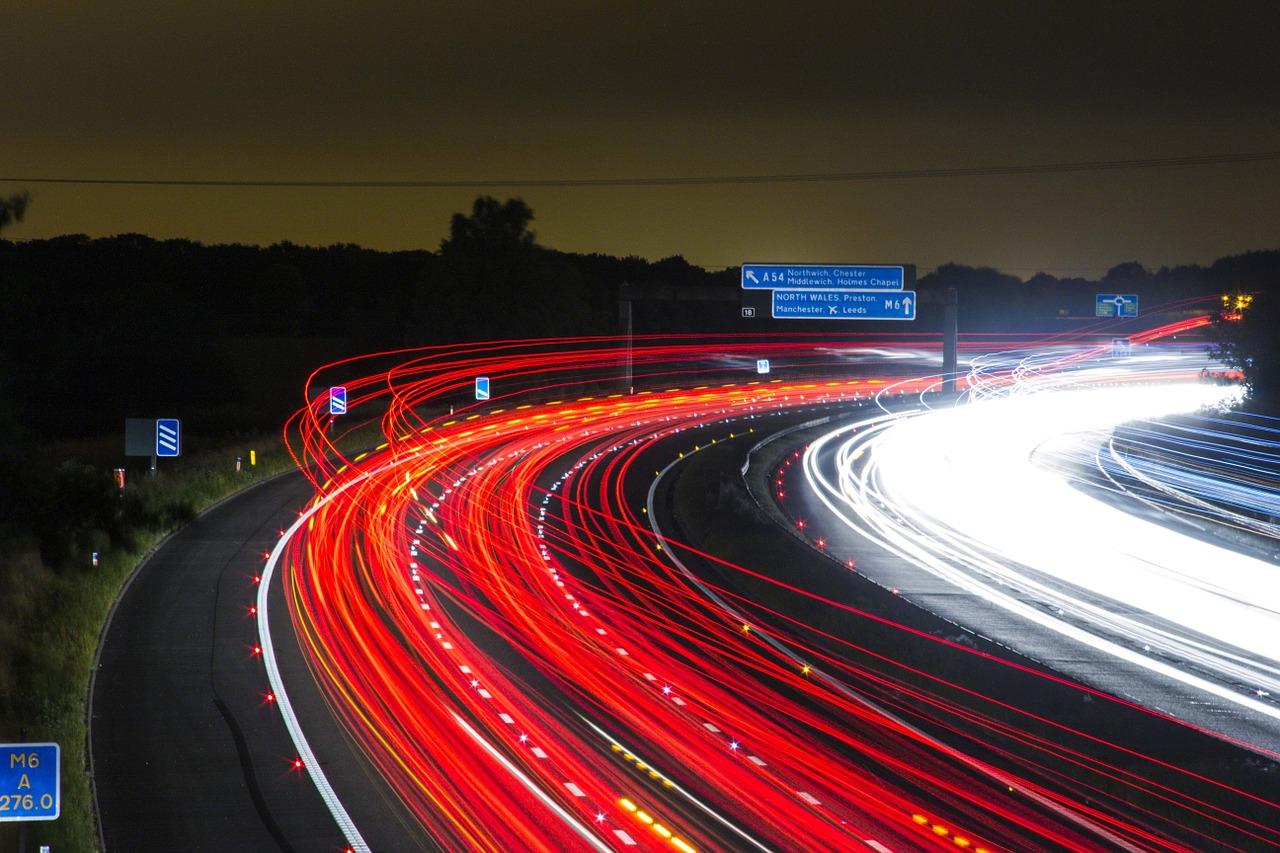 News
K-City, South Korea's new autonomous vehicle testing facility, has opened up a four-lane highway to tech companies and car manufacturers. It's the first of an 80-acre fake city that features downtown segments and pedestrians for test vehicles to weave through.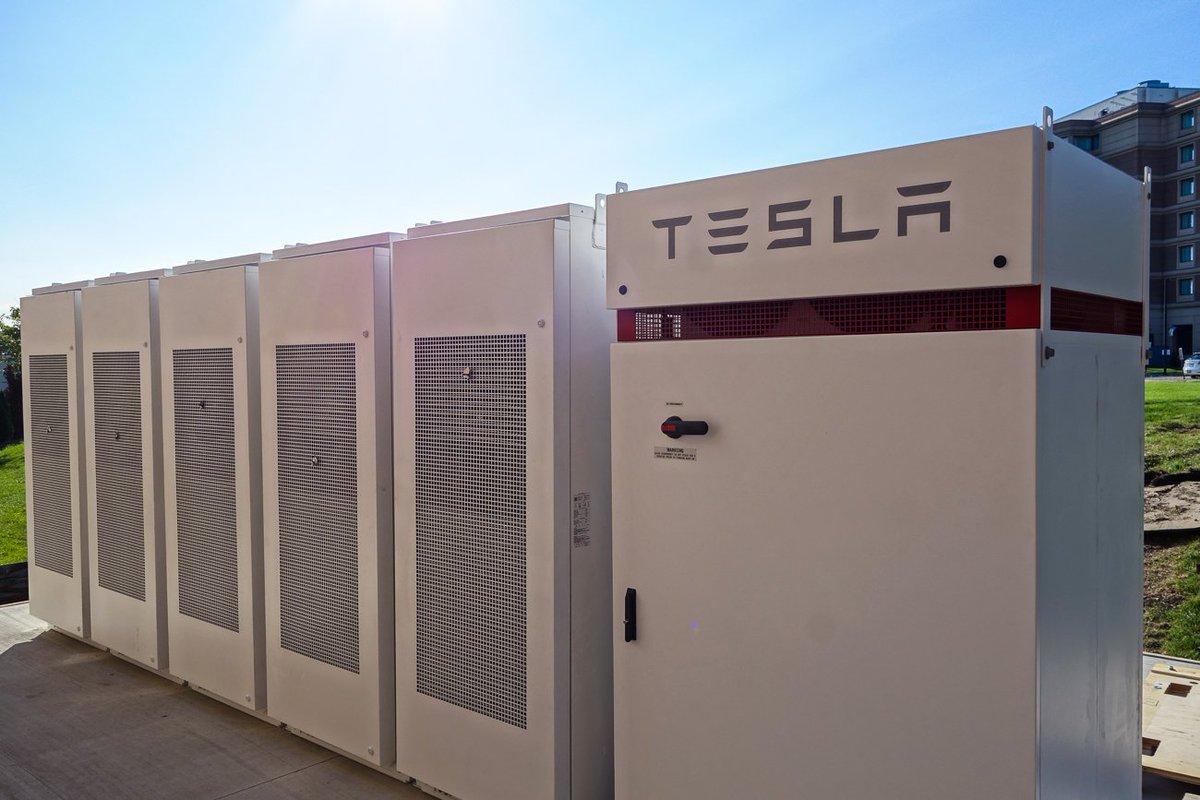 News
With diesel backup generators in Nantucket needing a replacement, National Grid is looking to add a new one with a battery backup facility created by Tesla. The 48 megawatt-hour project will feature 200 Powerpacks.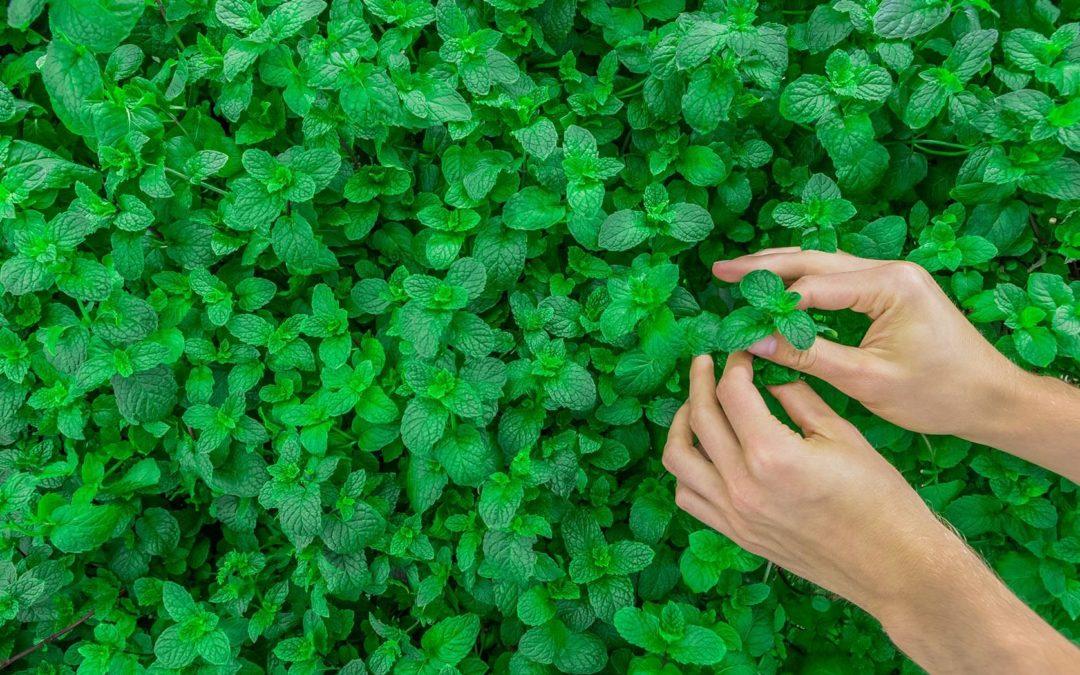 Food
Plenty is an indoor farming company hoping to solve the world's fresh produce shortage by building a massive indoor vertical farm next to every major city worldwide.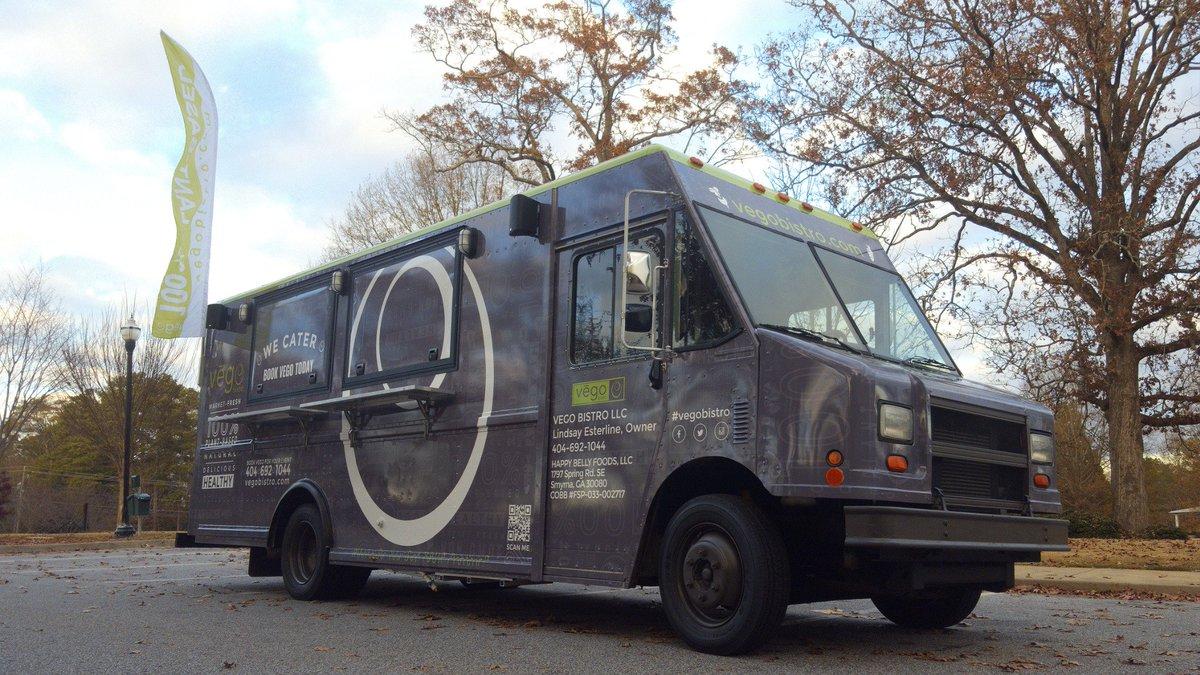 Food
Vego Bistro hit the road with a vegan-exclusive food truck just last year in Atlanta. They've aided the community by offering free food to low-income and homeless people with the help of local organizations.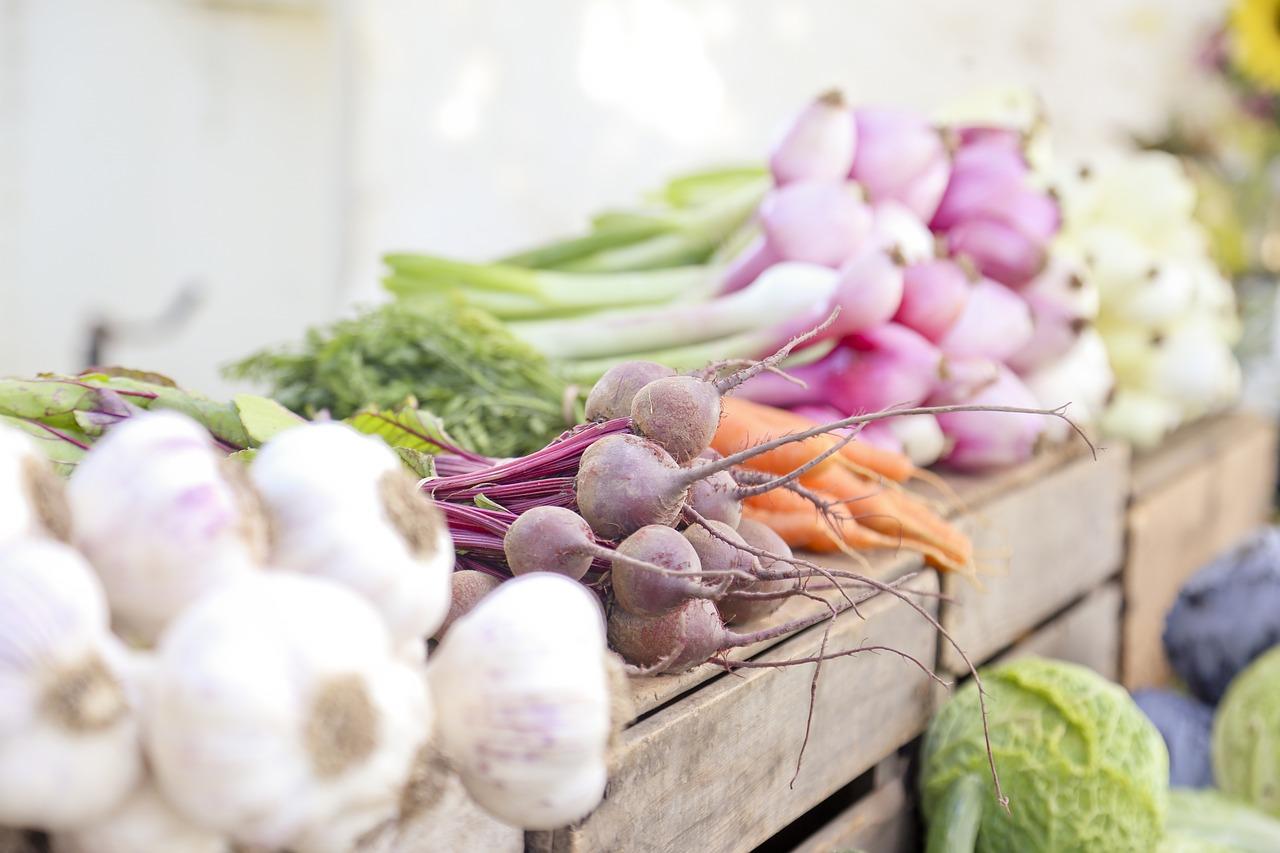 Food
New York City's sanitation bureau is handing out microgrants to businesses that can come up with solutions to the city's food waste problem.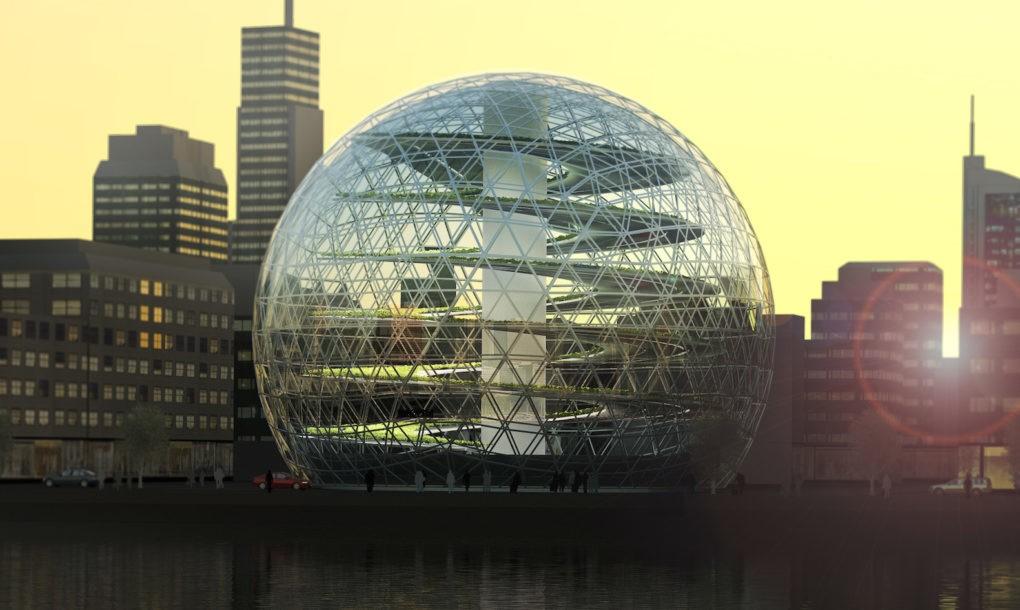 Food
Swedish company Plantagon has developed plans for "plantscrapers," massive vertical greenhouses meant for growing large-scale organic farms in cities, using less energy and and a smaller carbon footprint than the way we grow food now.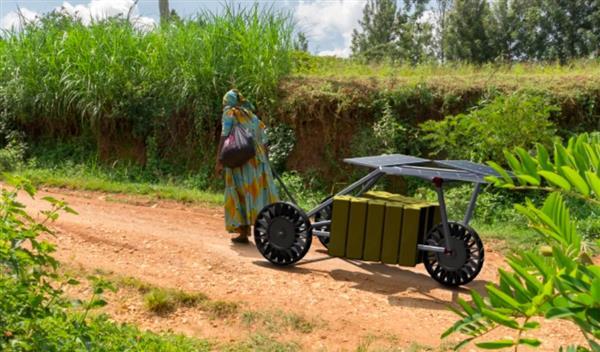 Renewables
Rural Africa has seen the advantages of solar-powered solutions making travel easier. Now, there's a new vehicle in the works that could be delivering fresh water to much-needed locations, and it's affordable enough for vendors to purchase.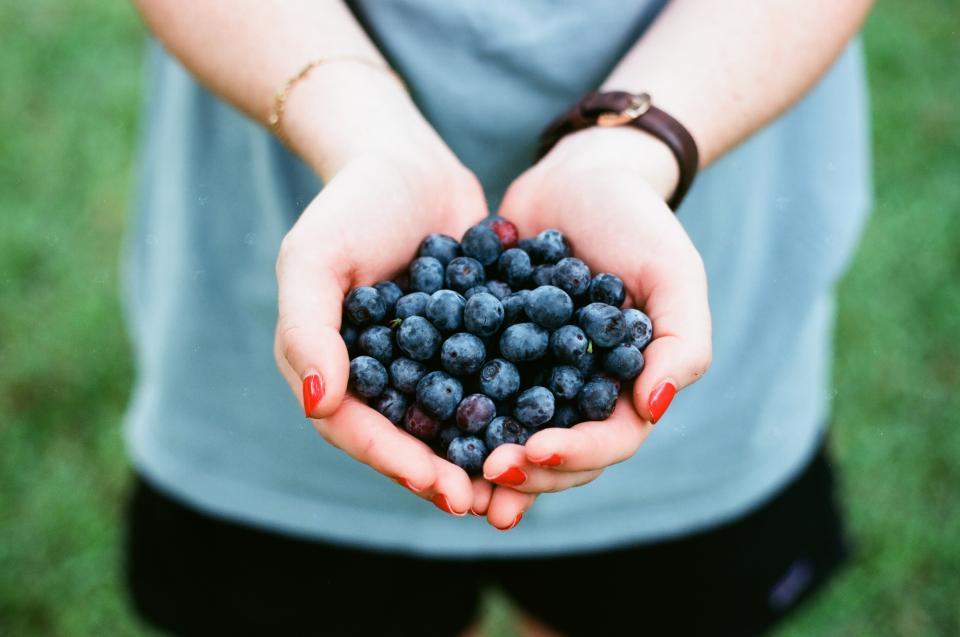 Food
Kroger launched a plan to tackle hunger while eliminating food waste across the company by 2025. The company hopes to meet their goal by teaming up with partners like Feeding America and the World Wildlife Foundation.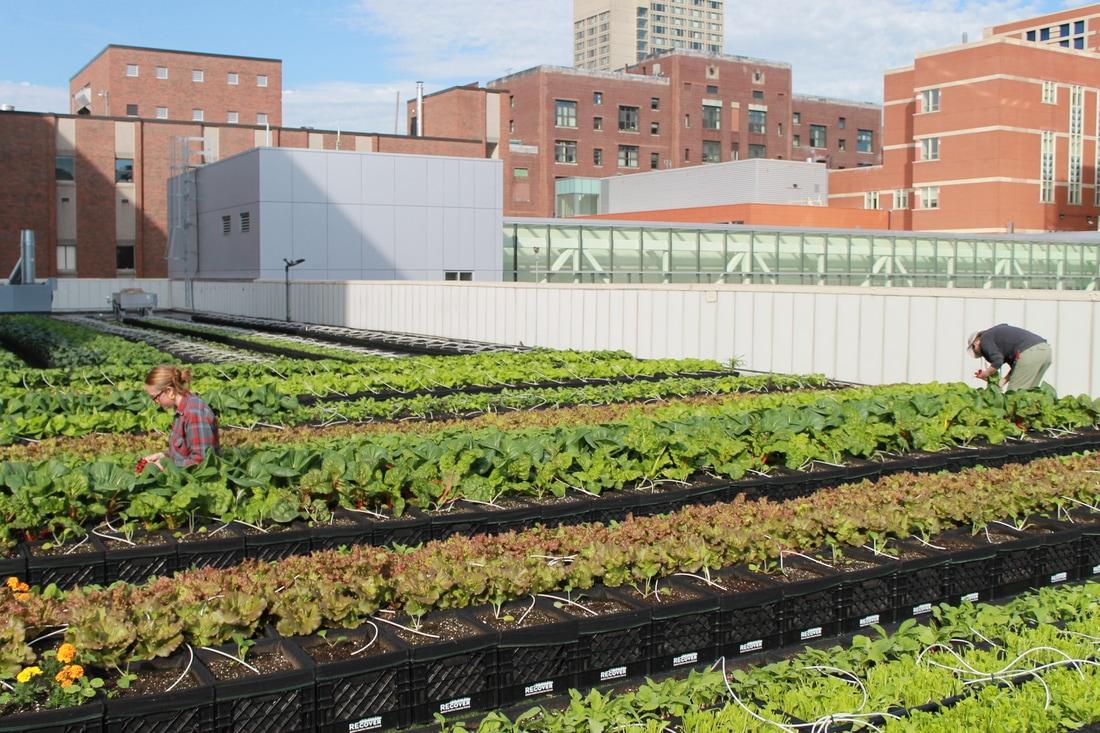 Food
Hospitals around the country are starting to grow food on their property to offer patients healthier meals. Boston Medical Center has become a leader in this trend by creating the first hospital-based rooftop farm in Massachusetts. As the largest rooftop farm in Boston, they can feed their community while helping cut back on carbon emissions.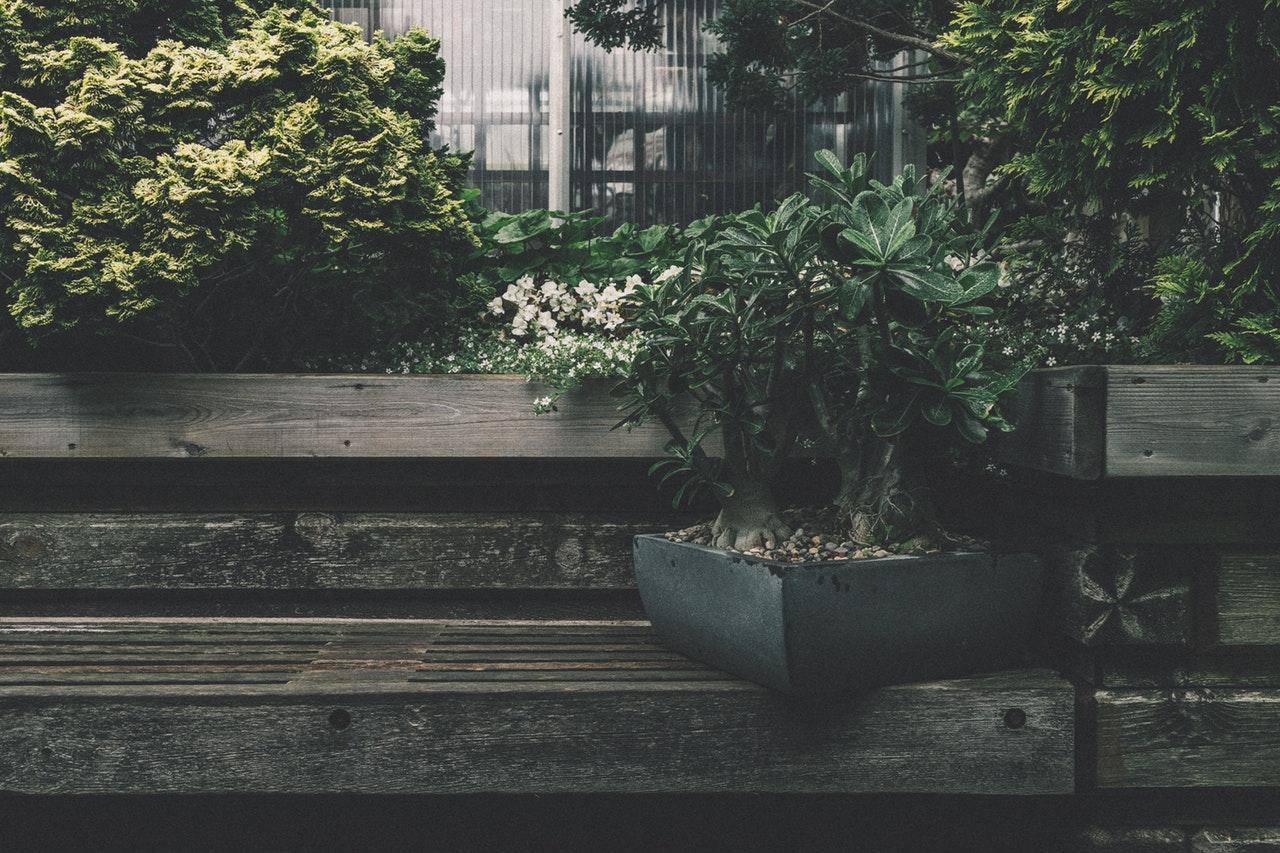 News
Next month, Denver voters vote on whether or not large buildings should be required to have green roofs to reduce the urban heat island effect. Denver would be the first city in the US to also transform rooftops on existing buildings.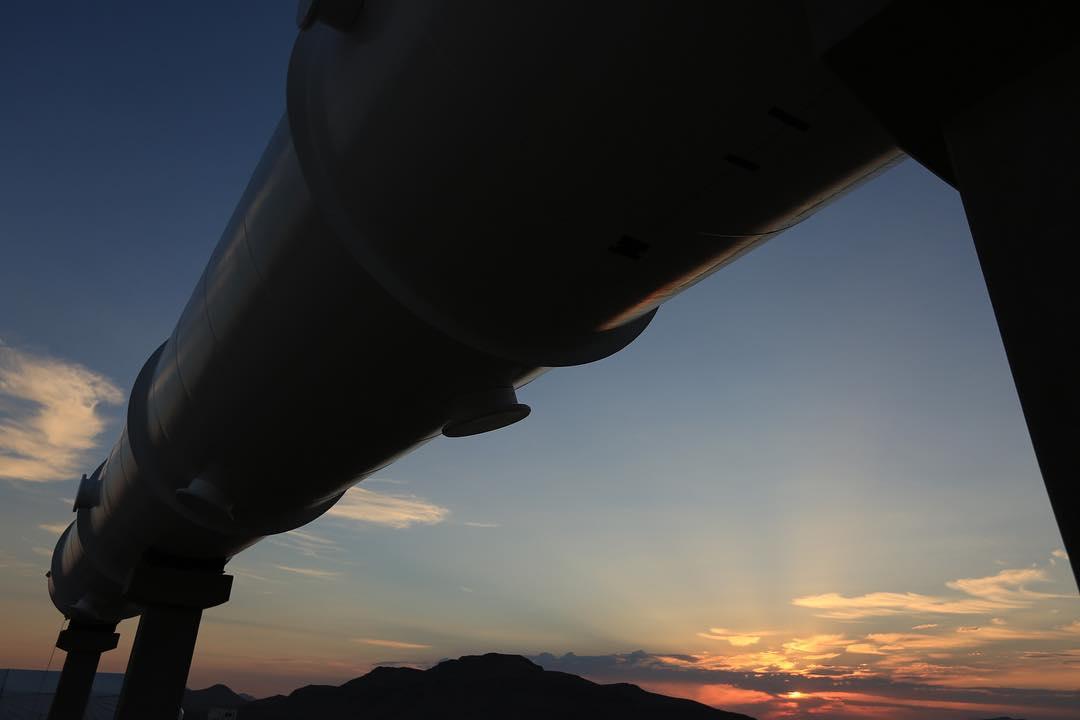 News
Virgin Hyperloop One mapped out 10 routes around the world that their underground transportation system could thrive, and Colorado is taking the next steps forward. The state's DOT will study how the project pans out in the first year.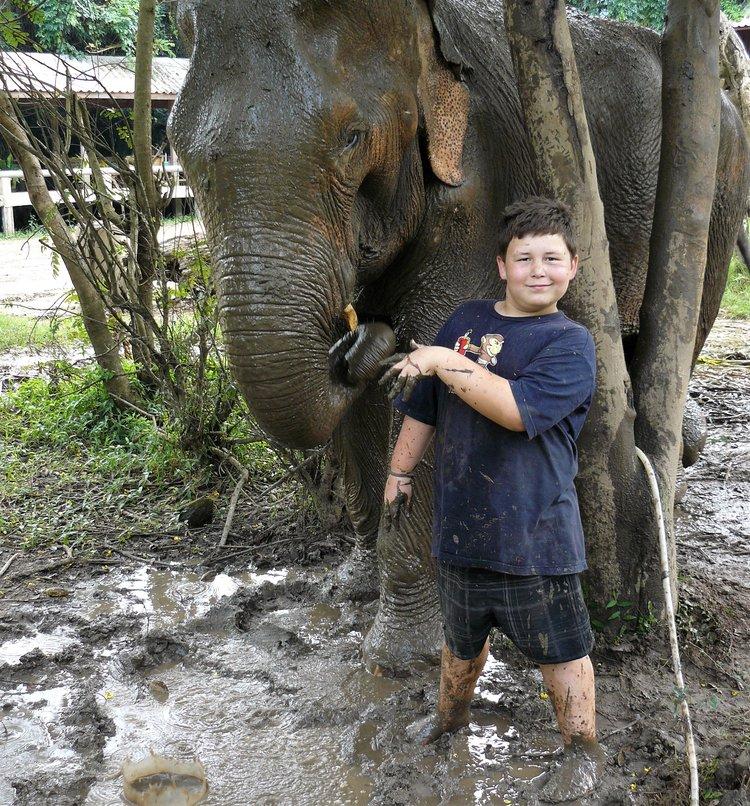 Community
Jack Lanting is 16-year-old New Zealander planning to open an elephant sanctuary in Thailand to combat the mistreatment of elephants in the tourist industry. Since he was eight years old, the teenager has worked with elephant specialists and is determined to make a positive change for elephants used in tourism.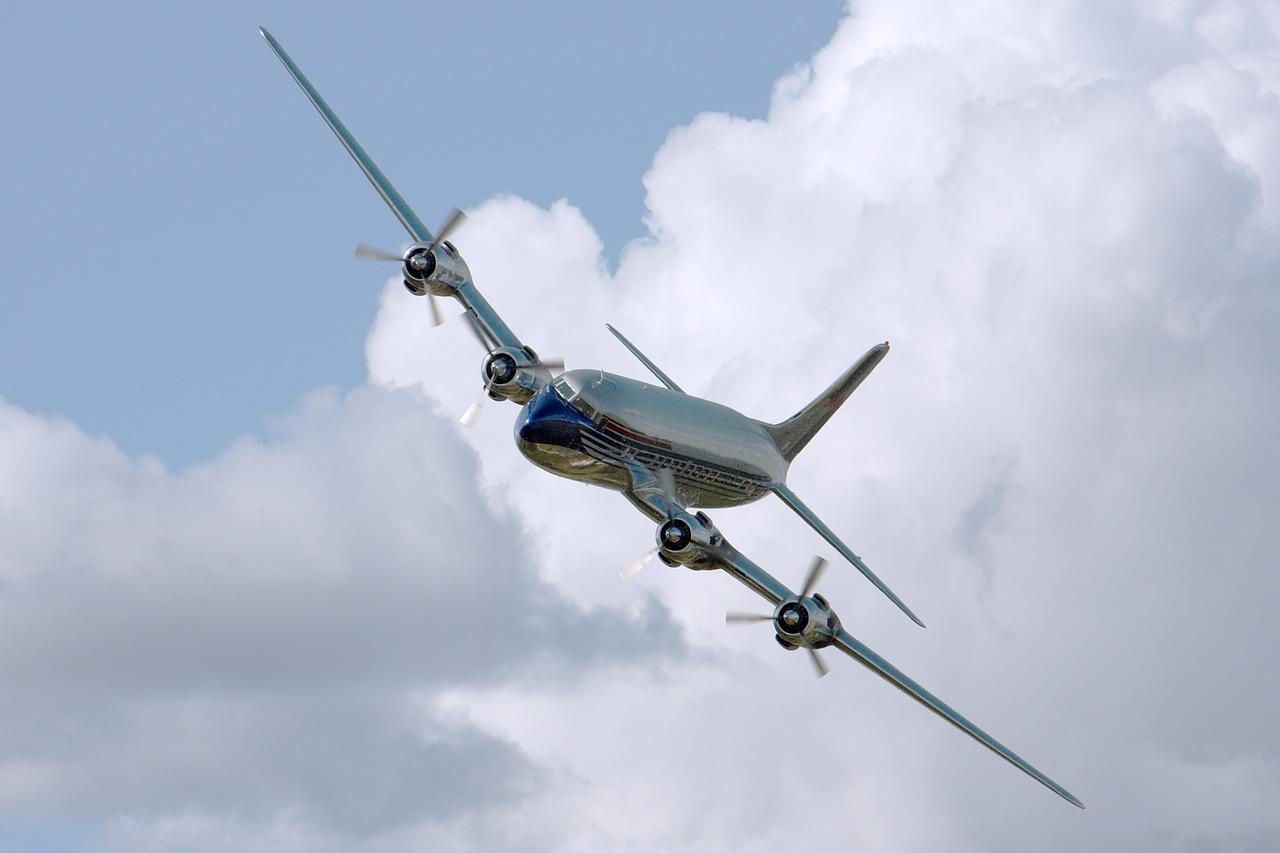 News
Airplanes are getting the renewable fuel treatment in Europe. A Finnish company, Neste, has developed a diesel mixture with excess animal fat and vegetable oil that could decrease carbon dioxide emissions by 90 percent in its purest form.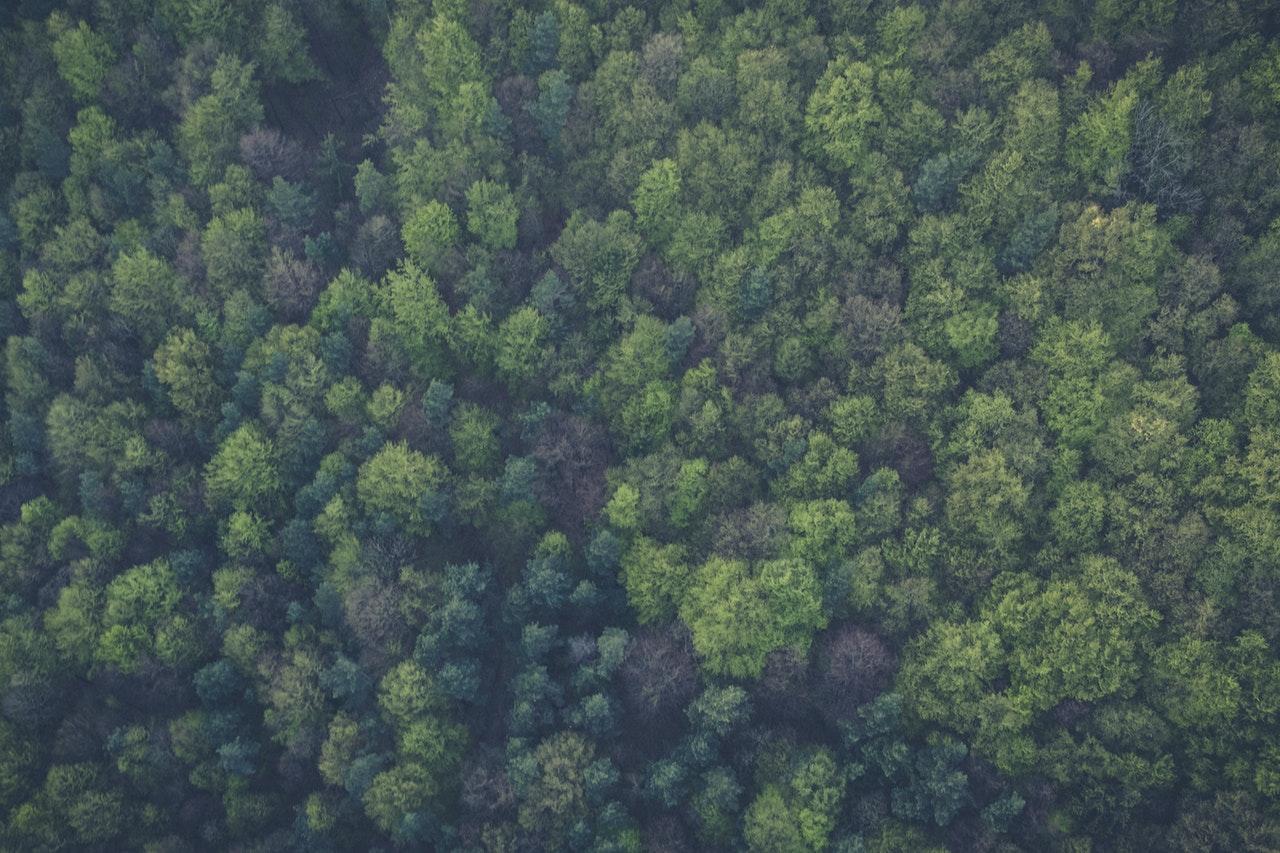 Community
As scientists and entrepreneurs everywhere develop innovative new technologies to fight climate change, Canon is sticking to the power of an age old carbon sink: trees.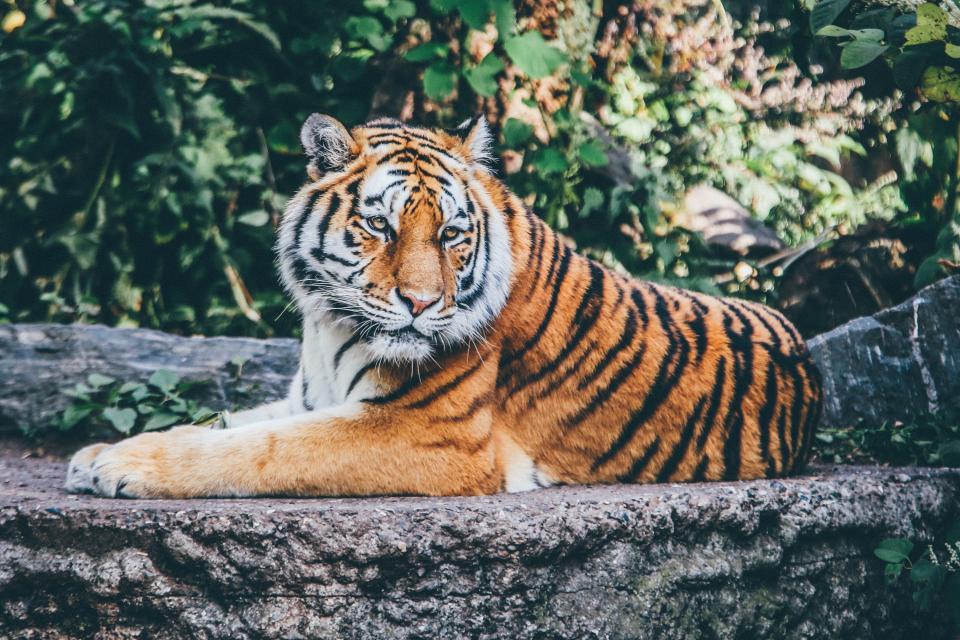 Community
The World Association of Zoos and Aquariums has teamed up to address the rising concern surrounding palm oil by producing the Roundtable on Sustainable Palm Oil to promote the importance of sustainable palm oil production.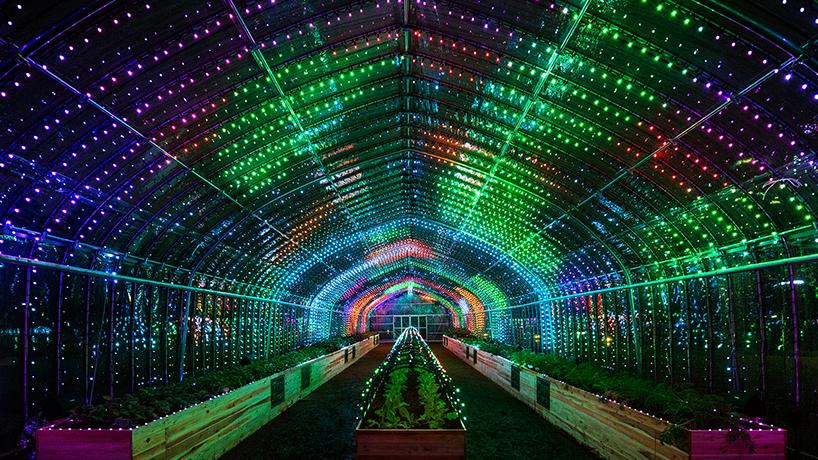 Community
A collective of Japanese creatives has developed a digital, technicolor, touch-sensitive greenhouse in Tokyo's city-center, where vegetables are given sounds and light.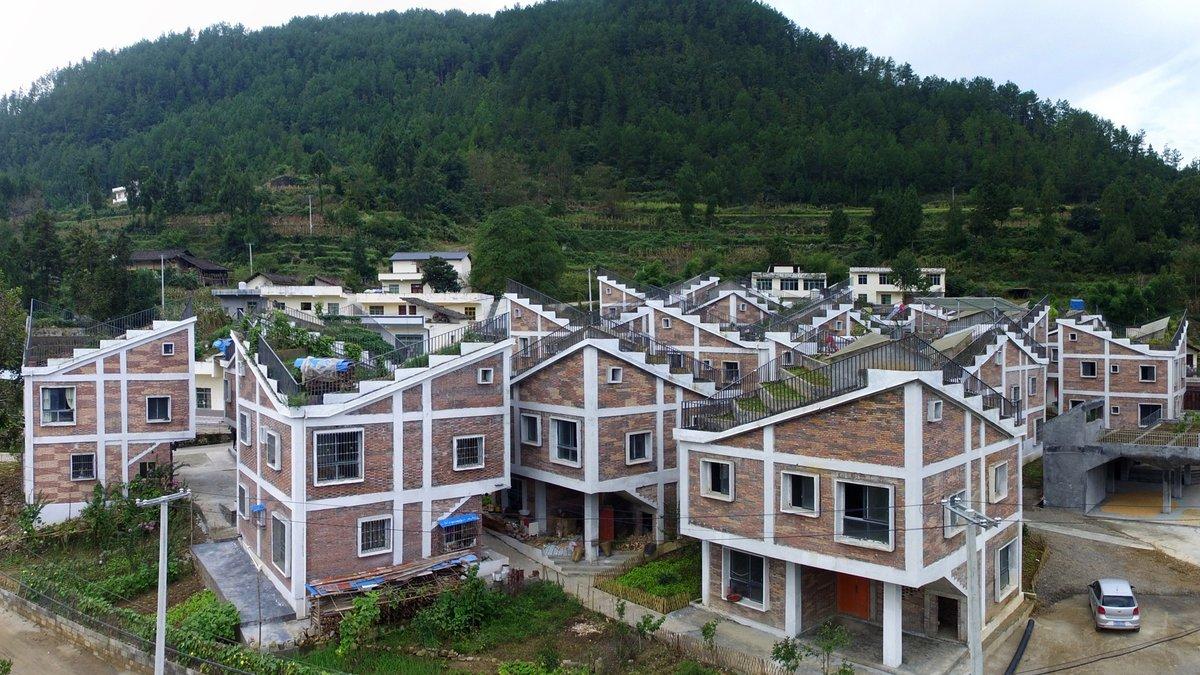 Community
Devastated by multiple natural disasters, a village in China has been rebuilt into a more urban community that features 26 homes and a community center. These homes feature a rainwater harvesting system, natural lighting, and rooftop gardens to grow fresh crops.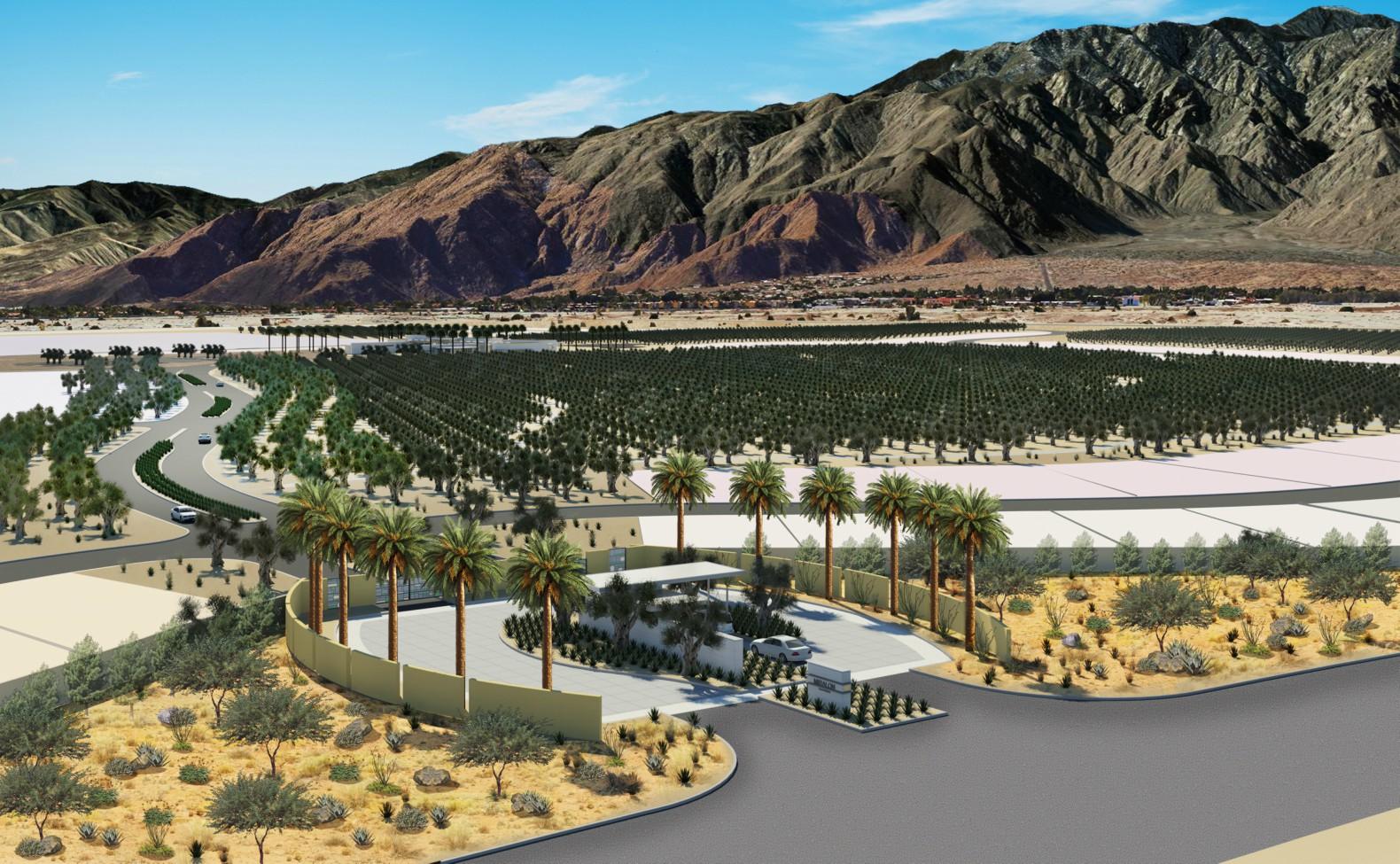 Community
An abandoned golf course in California's popular Palm Springs area is about to become a true desert oasis: the "eco-modern agrihood," Miralon.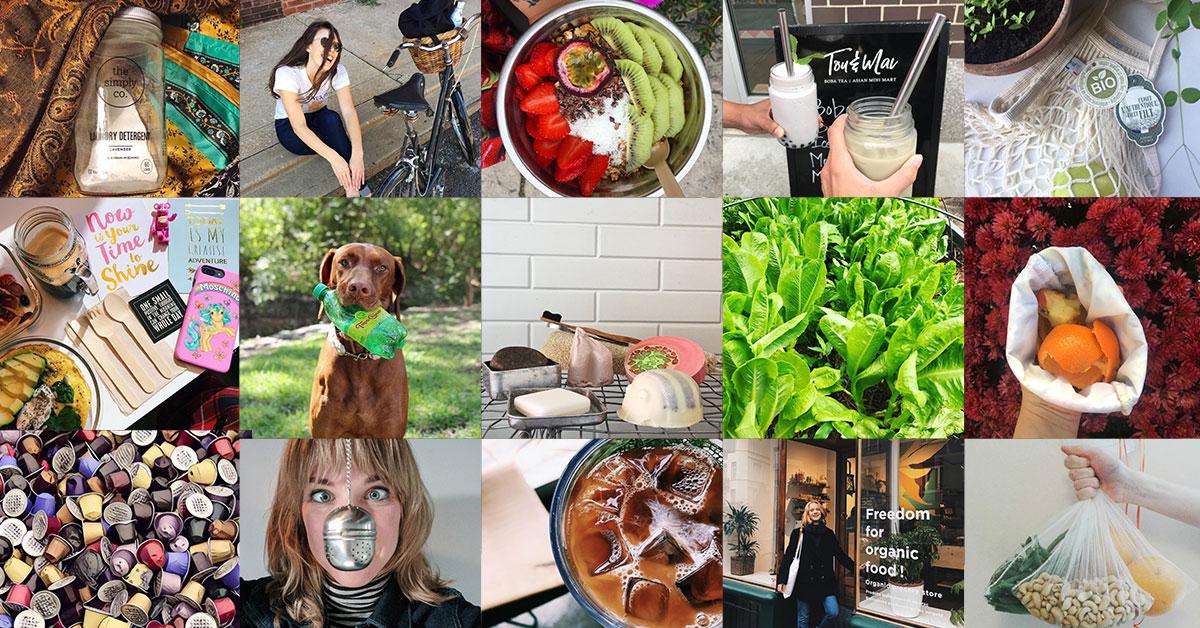 Community
On behalf of everyone at Green Matters and our friends at Package Free, we want to thank you all for your passion, creativity, and participation.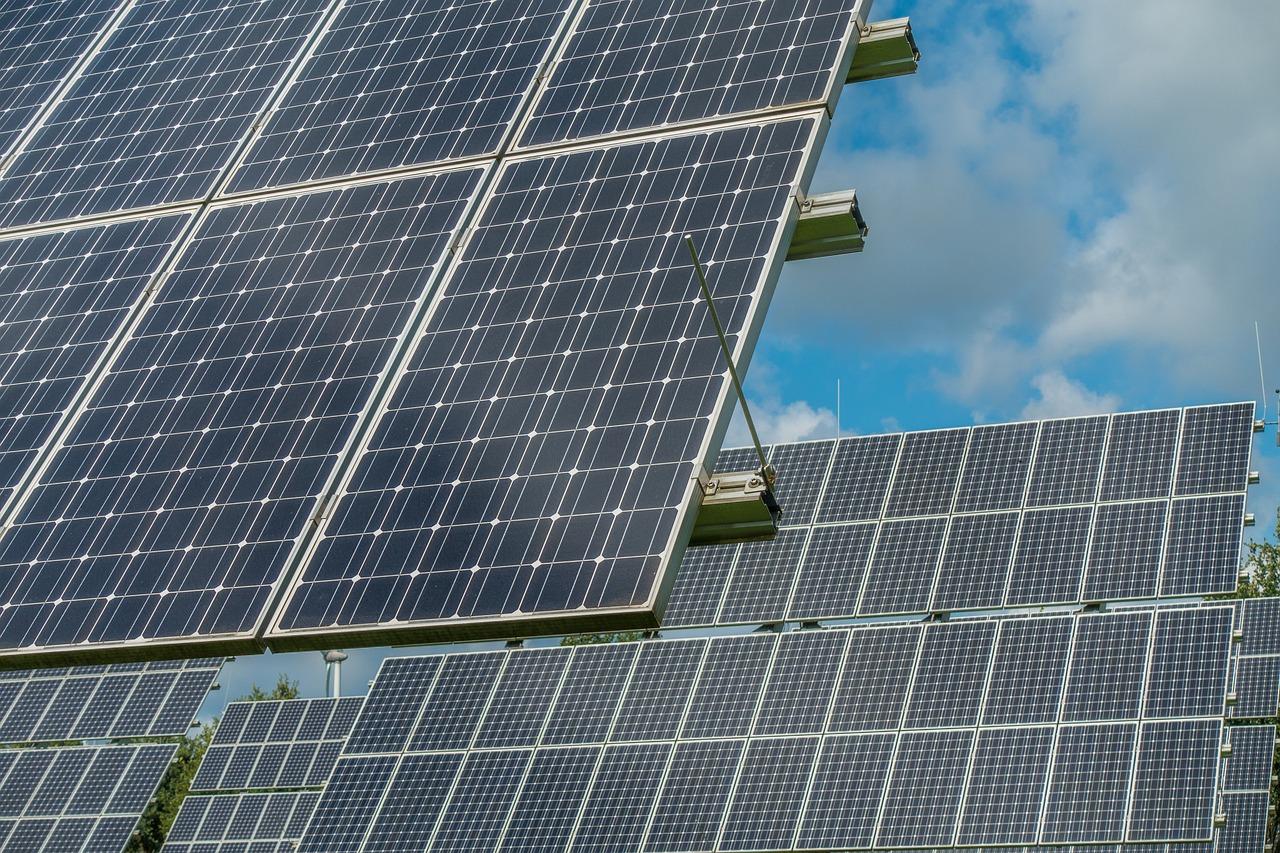 News
Puerto Rico is continuing to rebuild their electrical grid, and they've received plenty of aid from the solar industry. This could spawn micro grids, which are regionalized solar panels and battery backup systems, in the future.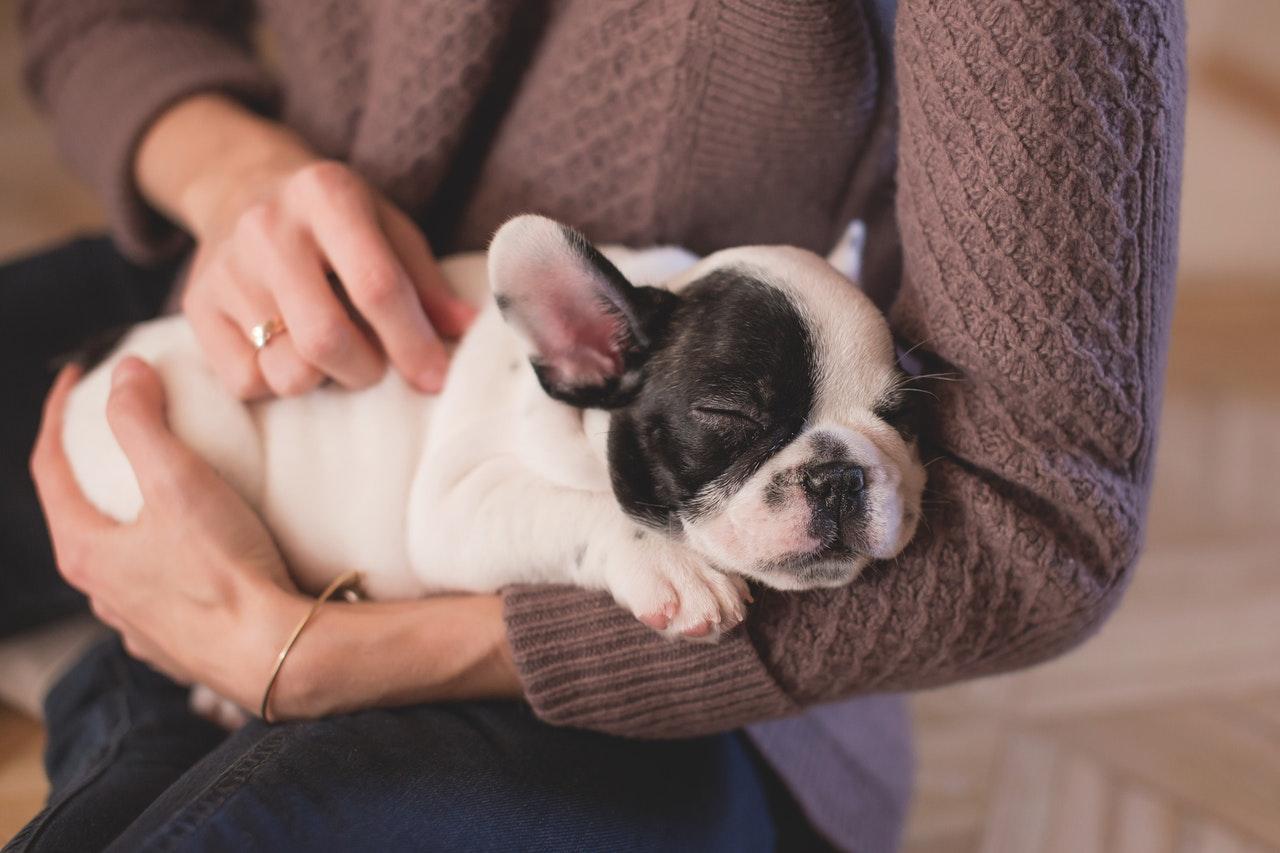 Community
Pet stores will no longer be able to supply themselves with animals raised in dangerous, abusive, and unhealthy puppy mills and kitten factories.