Tips for Thrifting: How to Master Secondhand Shopping
Shopping secondhand means not only scoring deals, but also lowering your impact.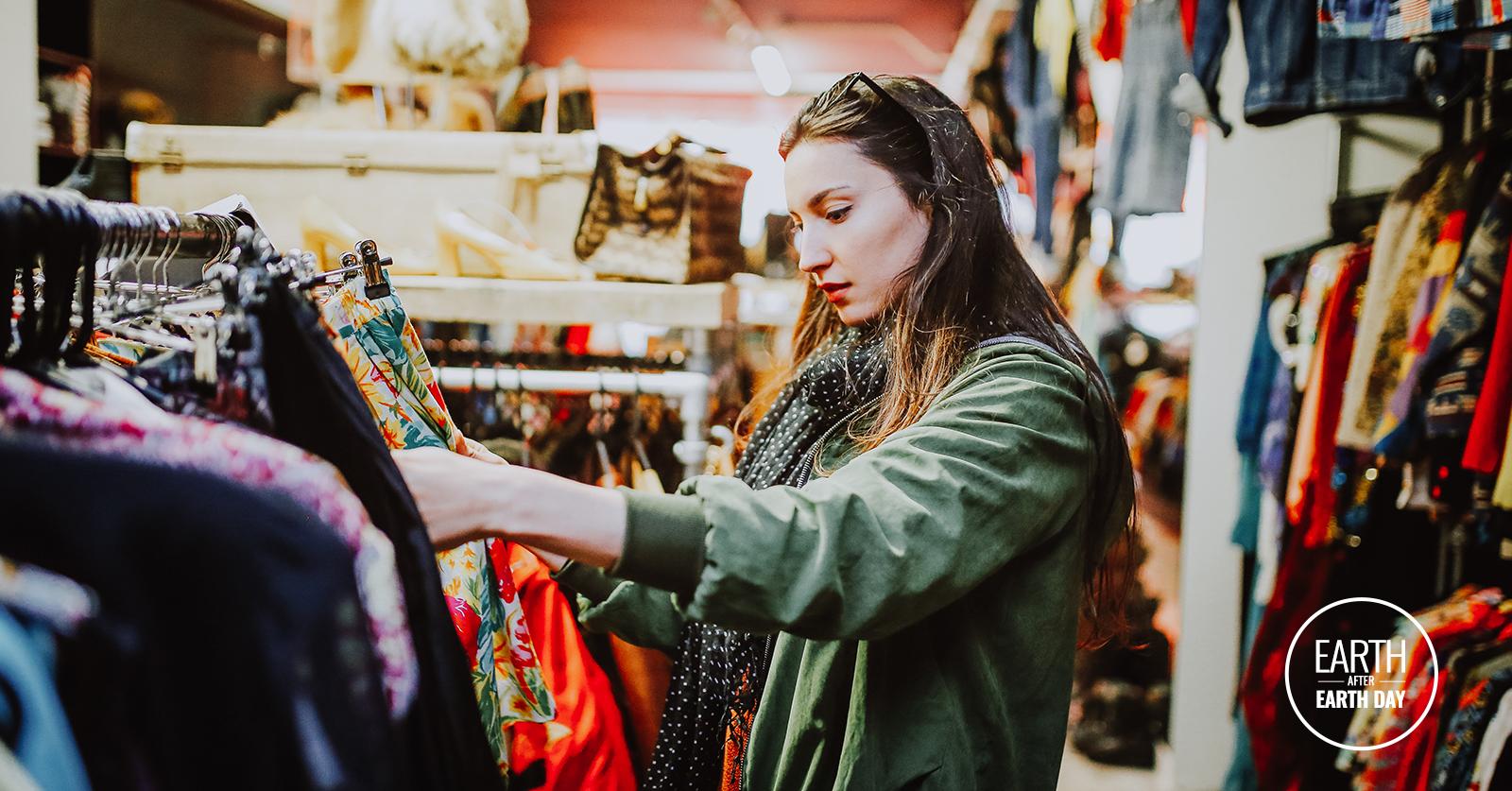 Ready to make like Macklemore and get your thrift on? While the prices are generally lower while surfing through thrift stores for discounts, there are still some key tricks to making the most of your thrift-shopping experience.
Article continues below advertisement
Take it from an expert thrifter — you're going to want to know what you're getting into beforehand. That way, you get the most bang for your buck!
Ready to start thrifting and saving? Keep reading to find out our tips for thrifting!
Thrift in Small Towns 
Feels like it should be the opposite rule, right? Thrift in big, rich cities to score some designer goods for a super cheap price? Wrong. Wealthy neighborhoods aren't usually the gold mine you think they'd be. In fact, since small towns generally don't have enough donations to stock the store, larger cities ship in their surplus inventory. That makes for some pretty sweet deals in the least expected places.
Article continues below advertisement
Know Where to Go for What You Want
Truth is, not all thrift stores are created equal. In fact, different thrift stores are known for different "specialties," let's say, and that actually plays a role in where inventory goes.
Typically, Savers or Value Village are the go-to spots for designer clothes. By the same token, Goodwill is generally a hot-spot for furniture and Salvation Army is loaded with quality stuff for children — books, toys, you name it.
Article continues below advertisement
Ask When Restock Day Is
There's a strong chance it is not on Saturday. Every store has different restock days but as a general rule, restock day typically falls in the middle of the week. For this reason, Wednesday is usually a good day to shop at thrift stores, but it's a good idea to ask your go-to shop so you know exactly which day of the week to expect new inventory.
Get 5% Off With Raise
Raise.com is a little-known gem for thrifters that saves you 5 percent. Use Raise to buy a Goodwill gift card at a five-percent discount. Then you can bring your card to the store to score some discounted thrift items. If it's your first purchase on Raise, you'll also get $10 off.
Article continues below advertisement
Take Advantage of Label Resource
Label Resource is another little-known resource for thrifty people. Especially if you're specifically looking for designer threads, you'll want to take advantage of what Label Resource has to offer.
Not sure if you've snagged a vintage or designer find in a thrift shop? No worries. Label Resource at the Vintage Fashion Guild provides a full list of vintage labels that you can pull up on your phone and check while you're in the store. The free library actually provides pictures of the designer labels to look out for and goes from A-Z.
It's a sentiment that applies to thrift shops, too — seasonal clothes are usually always cheaper when they're not in season. Shop for shorts and sandals in winter, for cable-knit sweaters in summer, etc. Off-season clothes aren't in demand, therefore they're cheaper, whether it's at a major retail store, designer shop, or Value Village.