.

Food

Lab-grown meat and plant-based meat are on the rise.

.

Food

Wild Type wants to change the way we eat fish.

.

Food

Gatwick Airport's Starbucks is promoting reusables and taking the burden off the consumer.
.

Food

Jay-Z just invested in yet another vegan business.

.

Food

With its signature blend of 11 herbs and spices, of course.

.

Community

Here are my initial thoughts on Loop's first round.

.

Food

All 11 organizations are doing incredible work for their Baltimore communities.

.

Home

"We're really trying to go back to the imagery of the milkman," Loop VP Tony Rossi tells Green Matters.

.

Food

IKEA is recreating its classic Swedish meatballs — with plants.

.

Home

Composting is an eco-friendly lifestyle choice that can work for everyone, even if you live in an apartment.

.

Food

In the past, "ugly" produce may have gone straight to the landfill — now, it's probably making its way to your plate!

.

Food

Often, making milk at home can be cheaper in the long run because it means buying the nuts or oats in bulk.

.

Home

Ready to start making your kitchen fit in with a low-impact lifestyle? Keep reading for five changes to make your kitchen more zero waste!

.

Food

There are so many reasons to eat more vegan meals.

.

Food

You're doing everything you can to live an eco-friendly, nontoxic, and sustainable lifestyle. But is your cookware zero waste?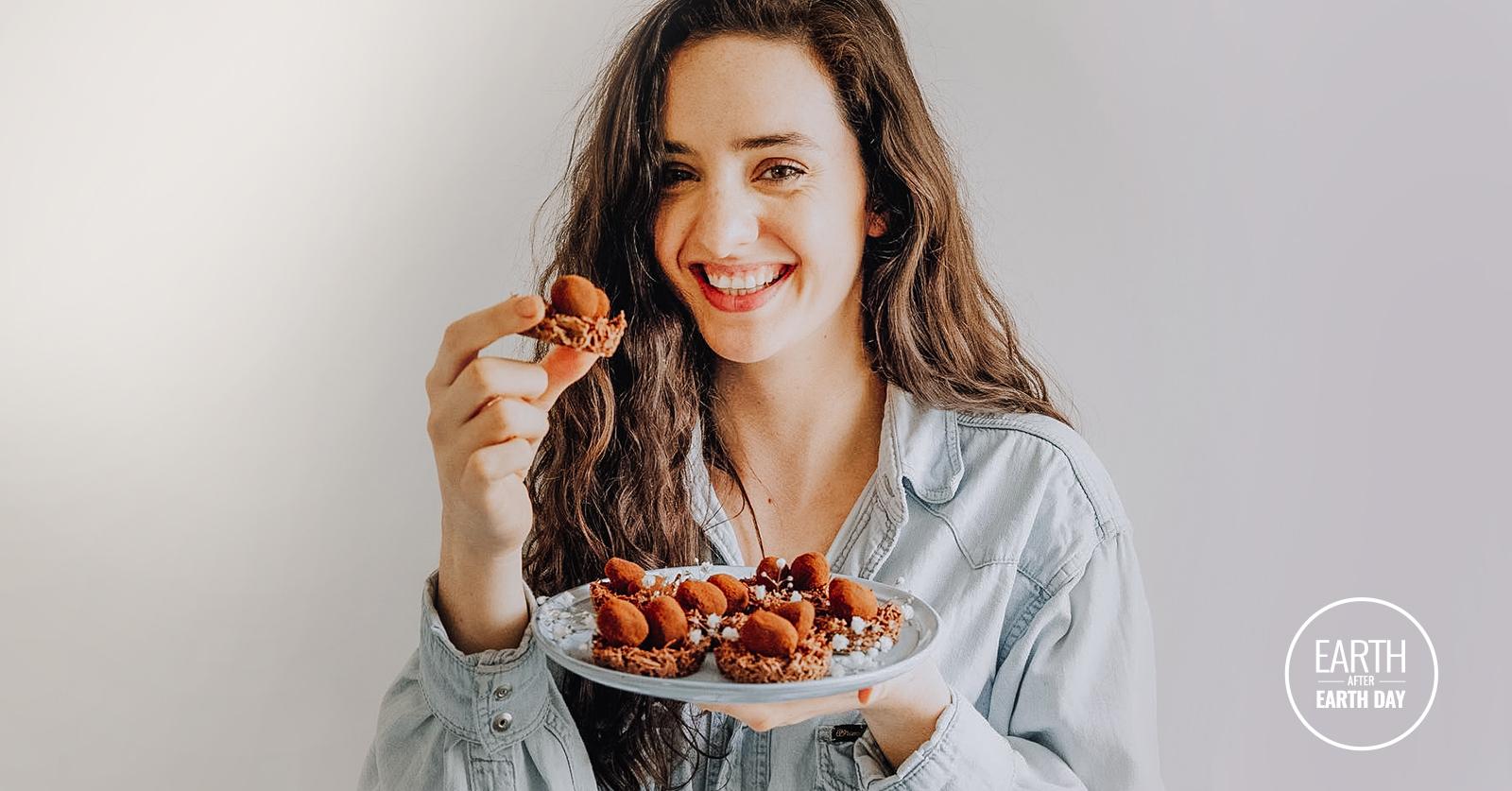 Food
These vegan YouTubers all share delicious recipes that you can make on a budget.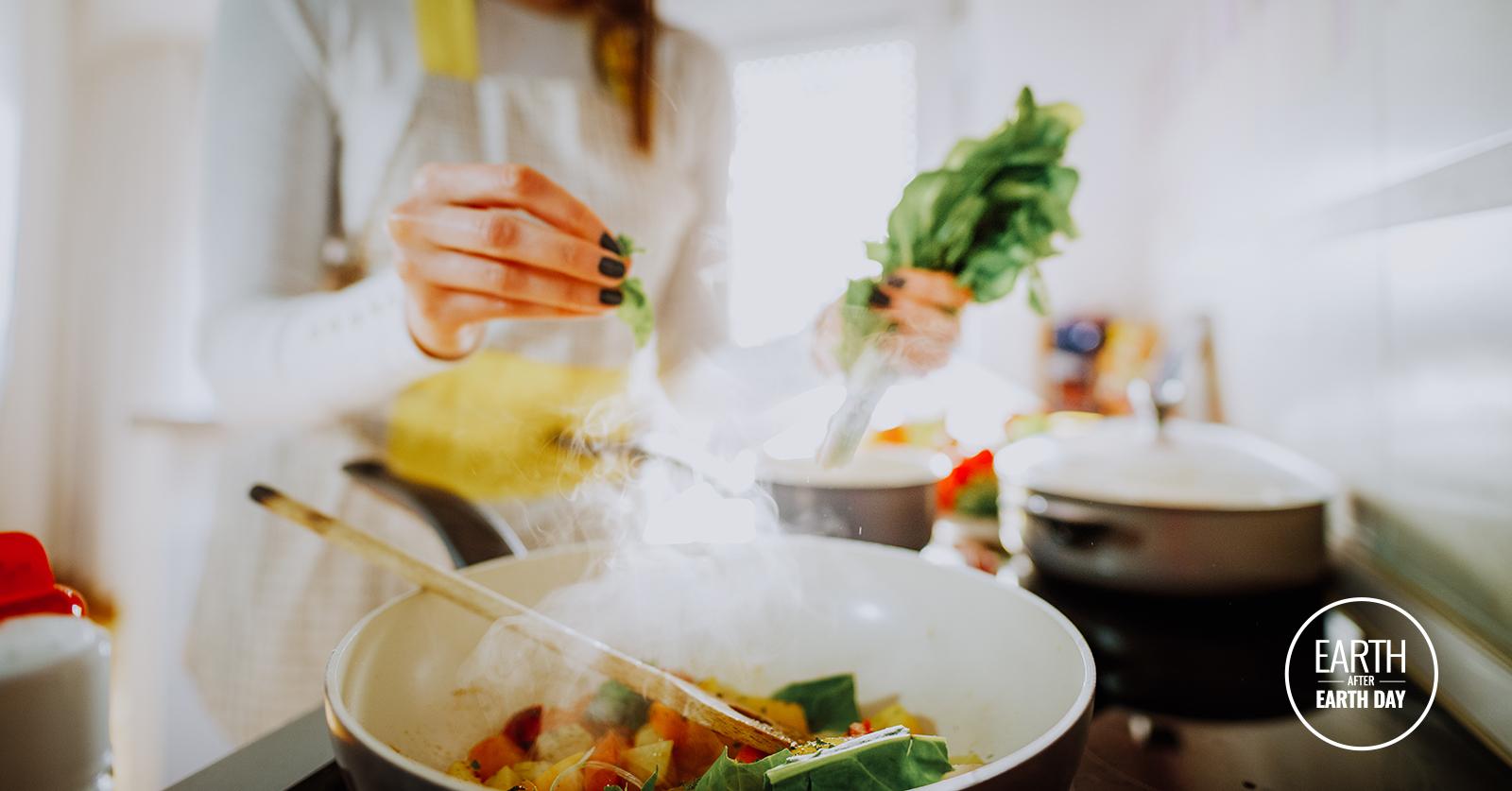 Community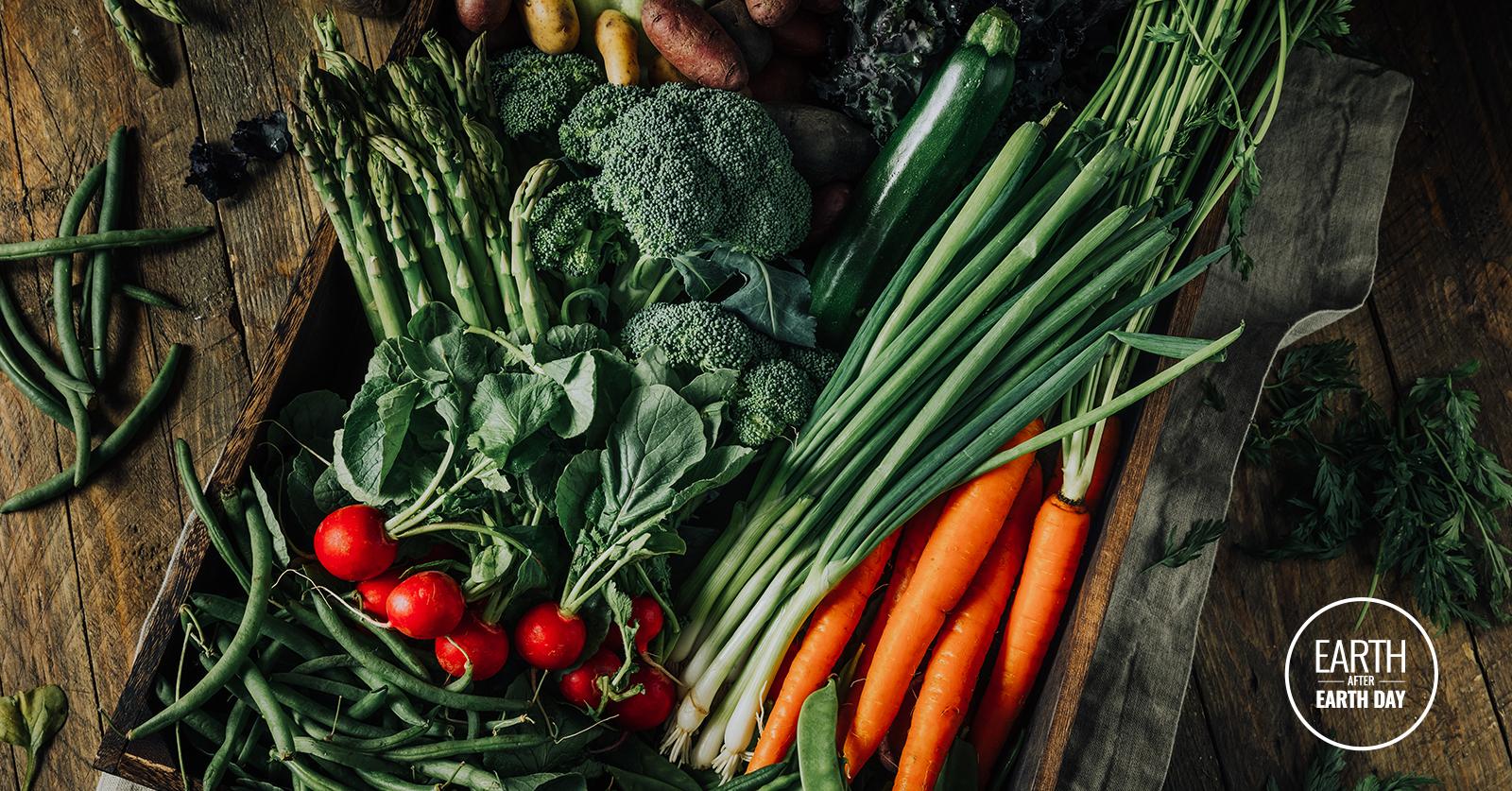 Food
By eating what's in season, you're actually being more sustainable — find out why!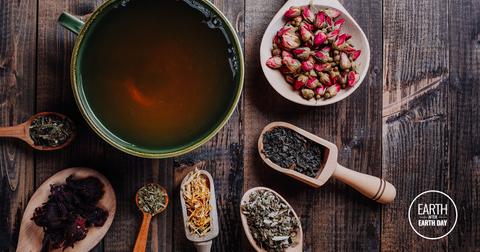 Food
Before you steep that lavender and chamomile nightcap before bed, there's something you should know. There may be plastic hiding in your tea bags…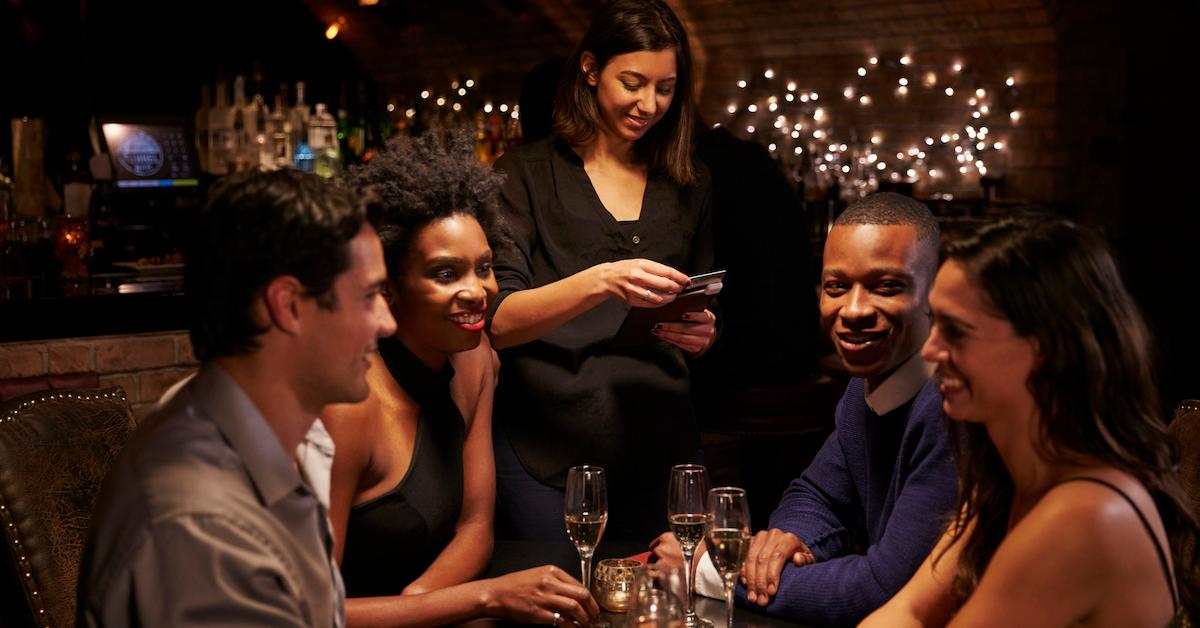 Food
Here's how the new tax will incentive sustainable farming practices.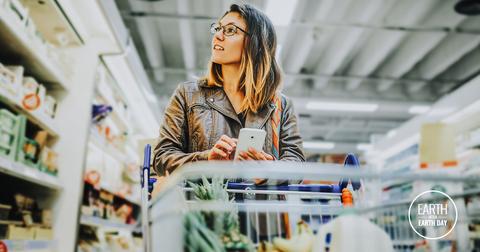 Food
As the world has changed, so have our grocery stores — see their adaptations to become more "green."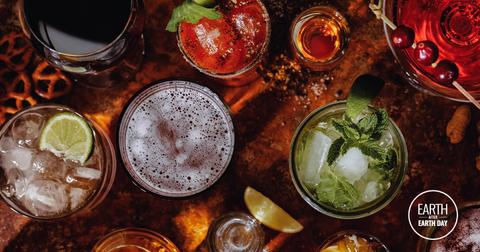 Food
There's a lot to consider when it comes to drinking sustainably.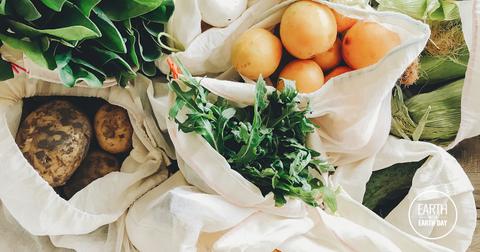 Parenting
Here are five ways to make a difference by going green at the grocery store.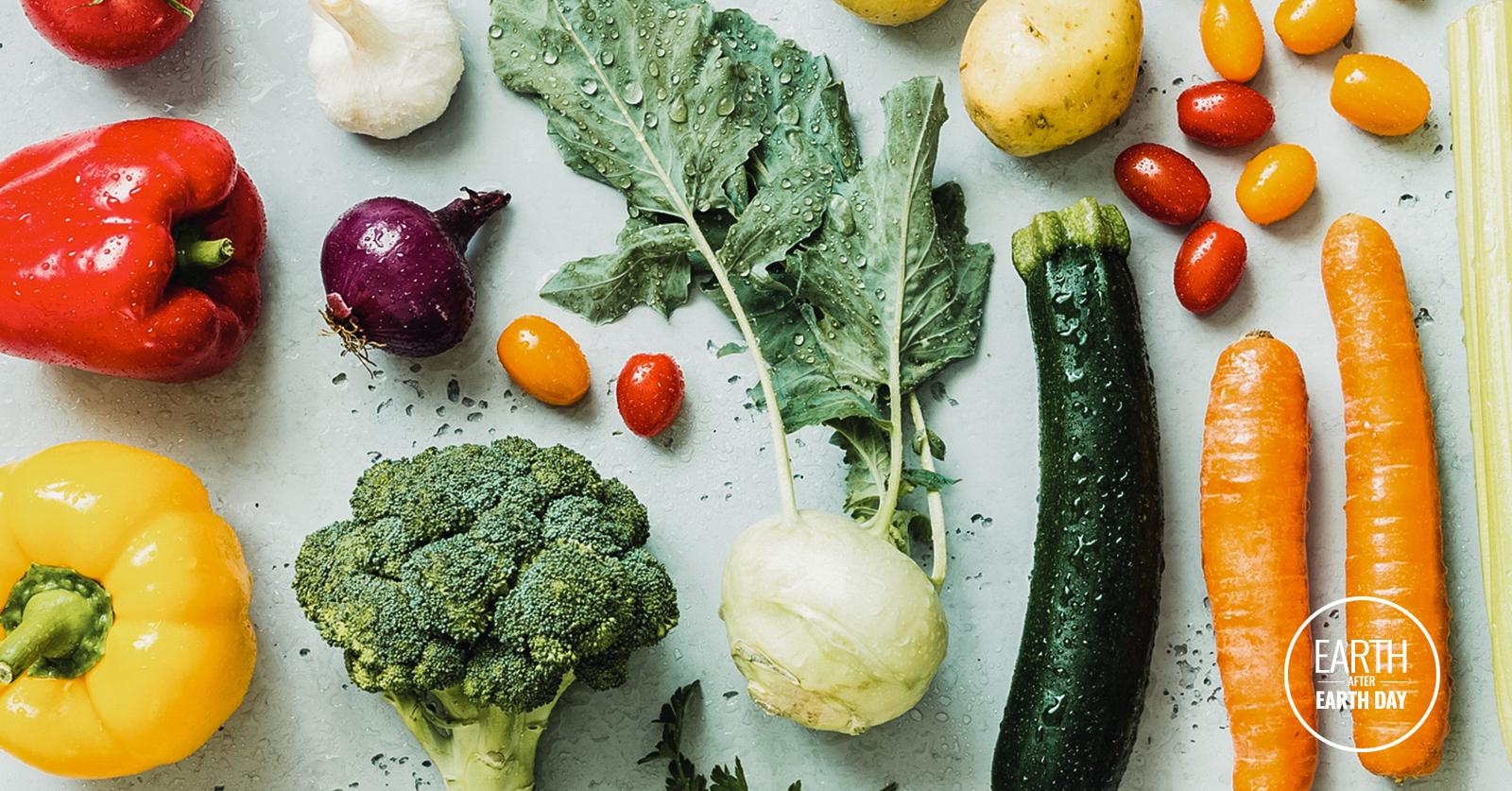 Food
The Environmental Working Group just released its annual guide to pesticides in produce.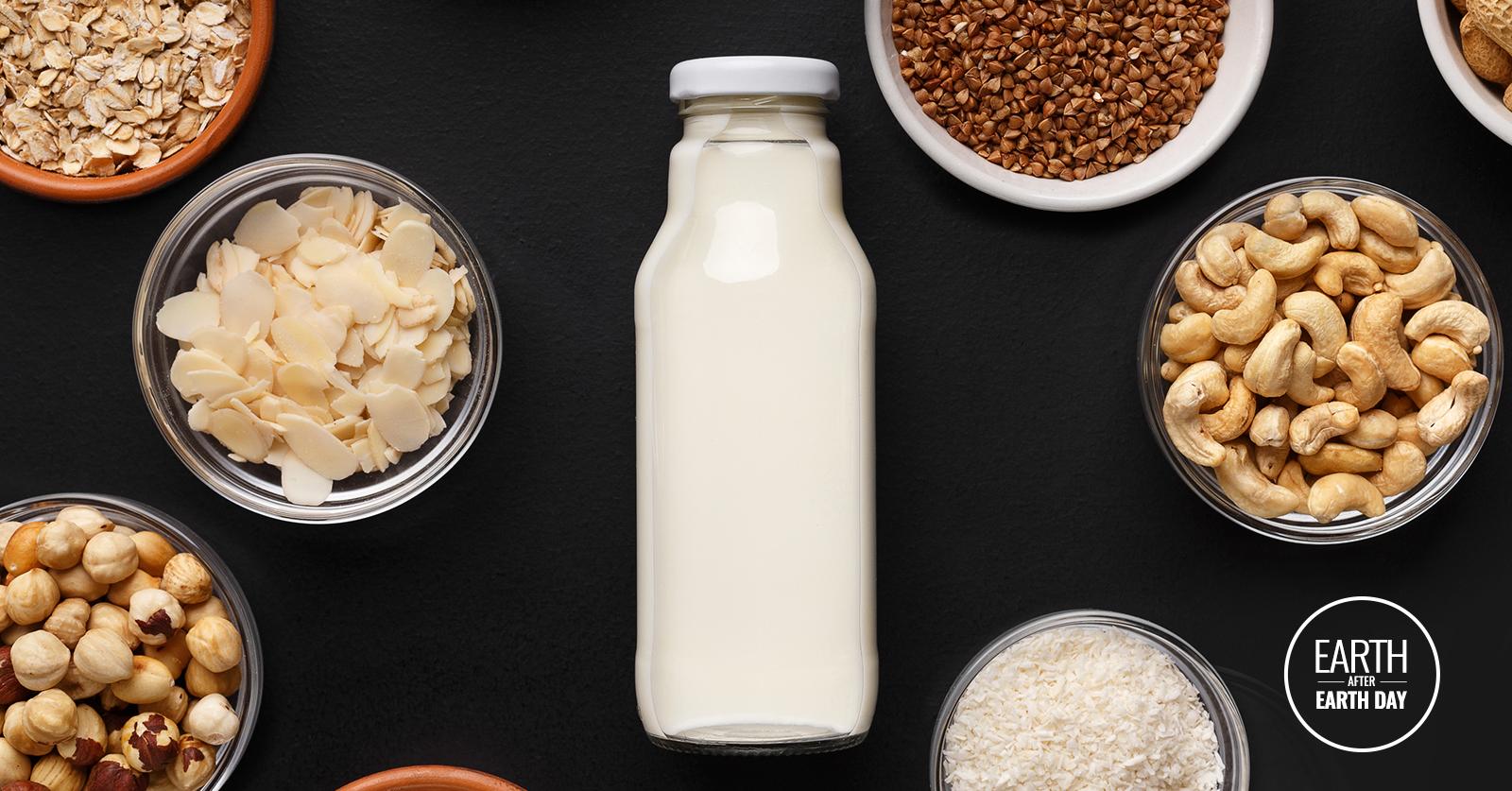 Food
There are so many to choose from these days.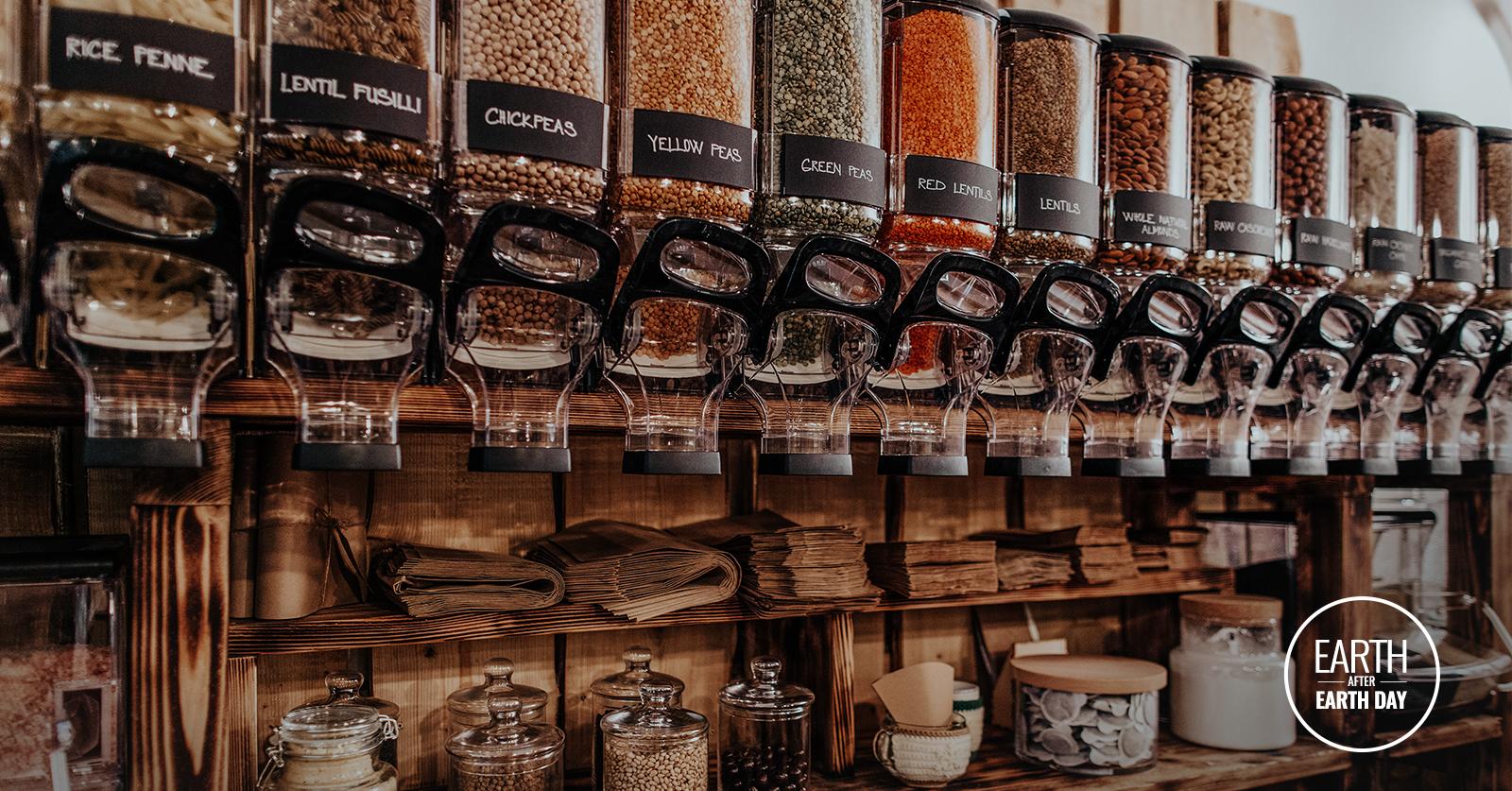 Food
The bulk section can be intimidating at first — but this guide will help anyone, from new shoppers to seasoned pros.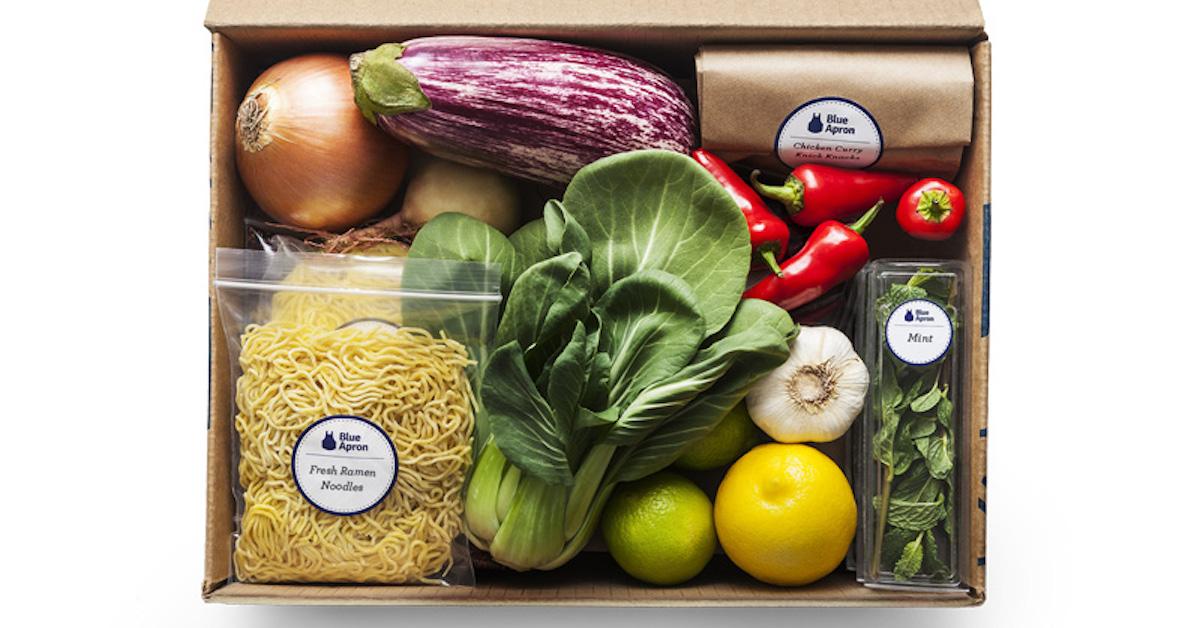 Food
Meal kits can produce less emissions than grocery store meals.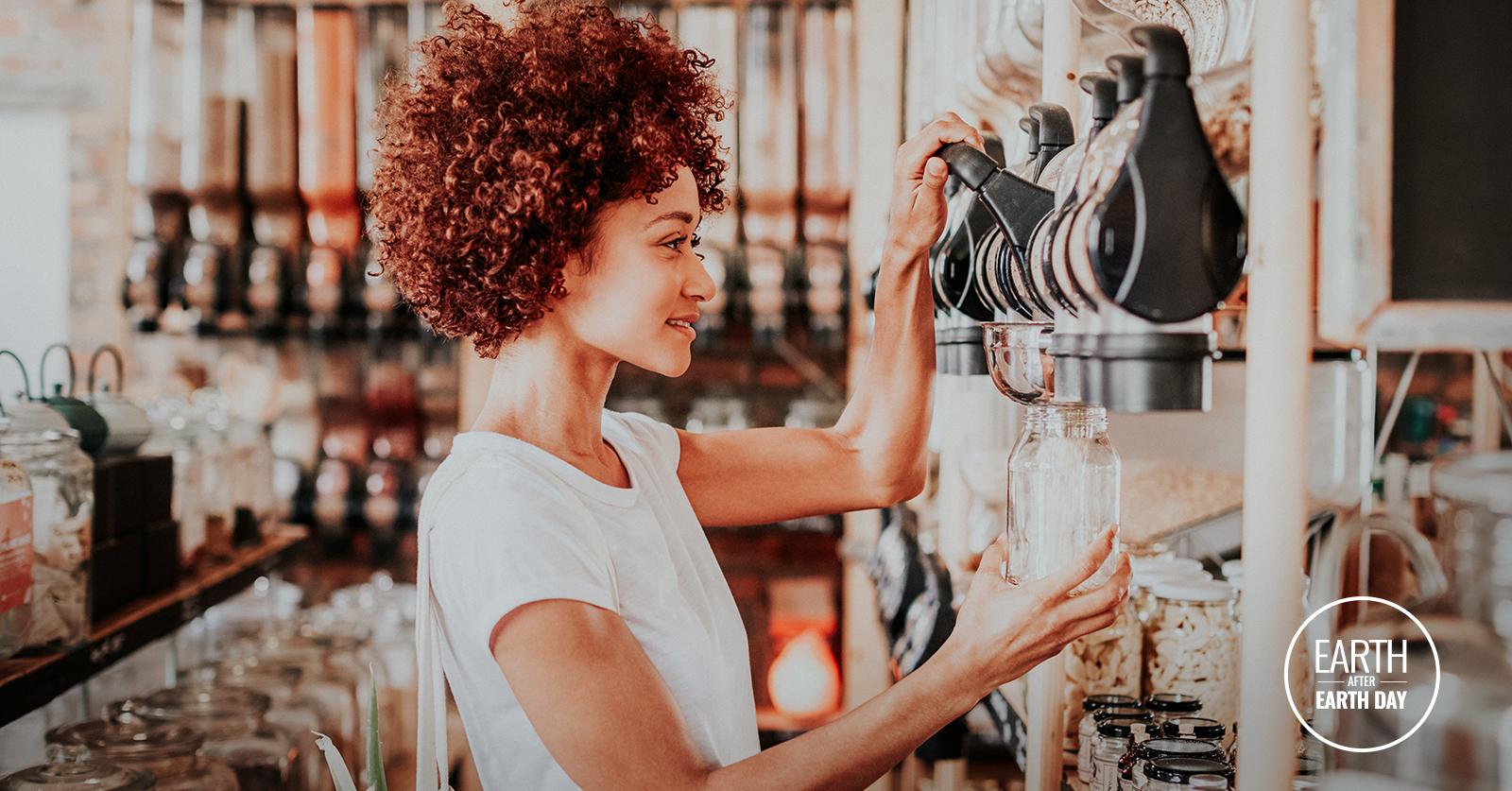 Food
Living a zero-waste life doesn't mean you have to give up your favorite things — like snacking.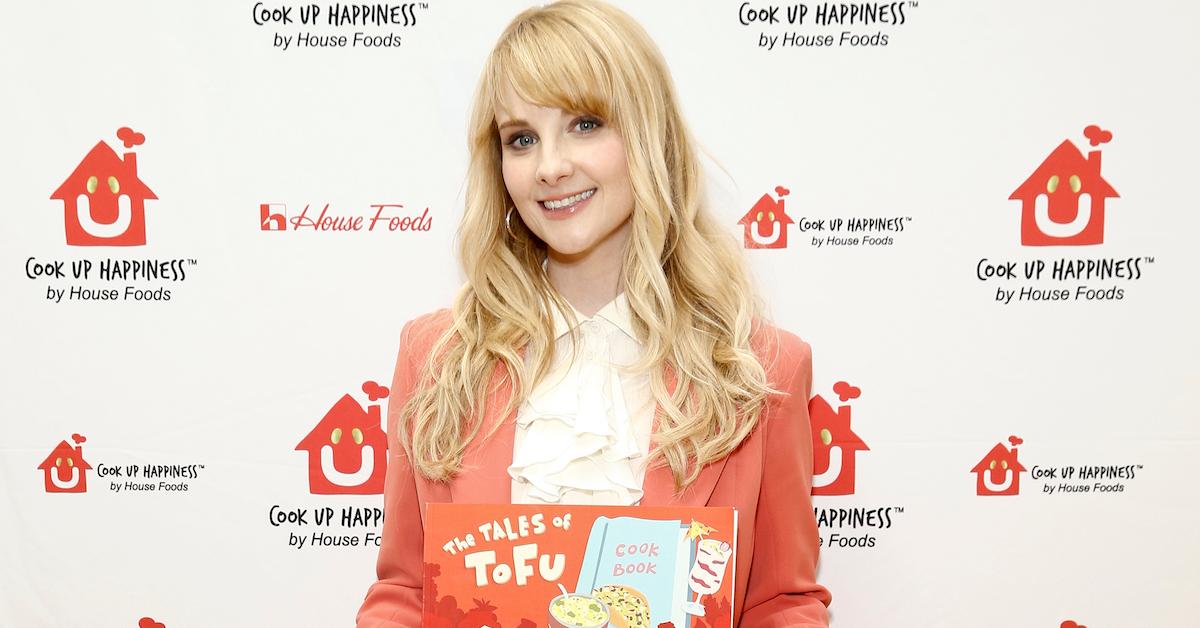 Food
Rauch hopes the book will give children a positive and fun association with healthy eating.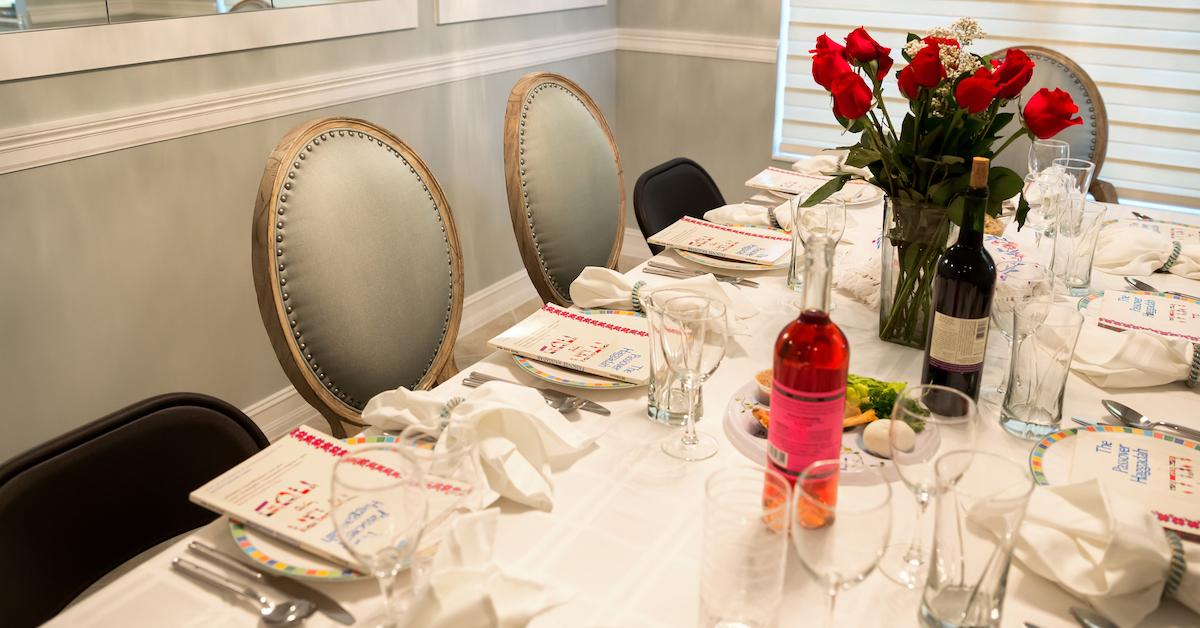 Home
Are you up for the challenge of a zero-waste seder?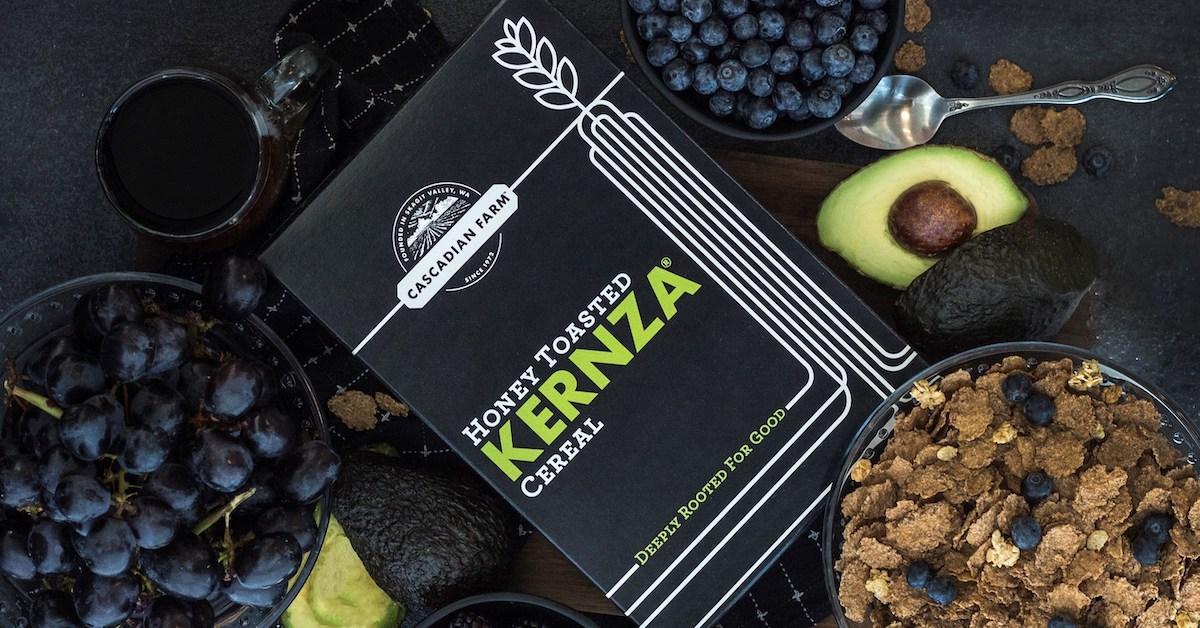 Food
Kernza could potentially have a much lower environmental impact than wheat.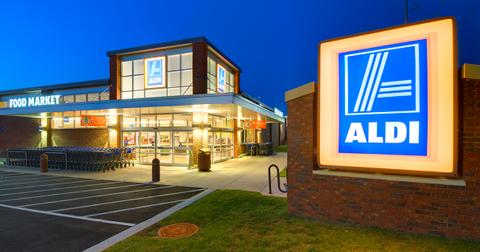 Food
The grocery store says that all packaging will be reusable, recyclable, or compostable by 2025.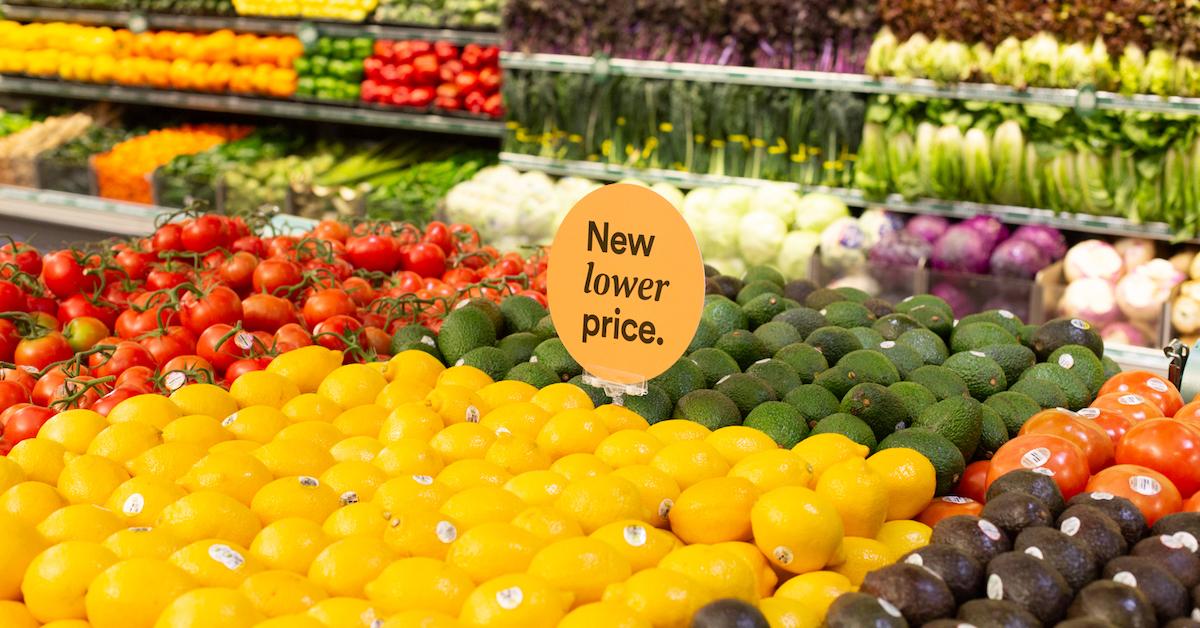 Food
Prices are going down at Whole Foods.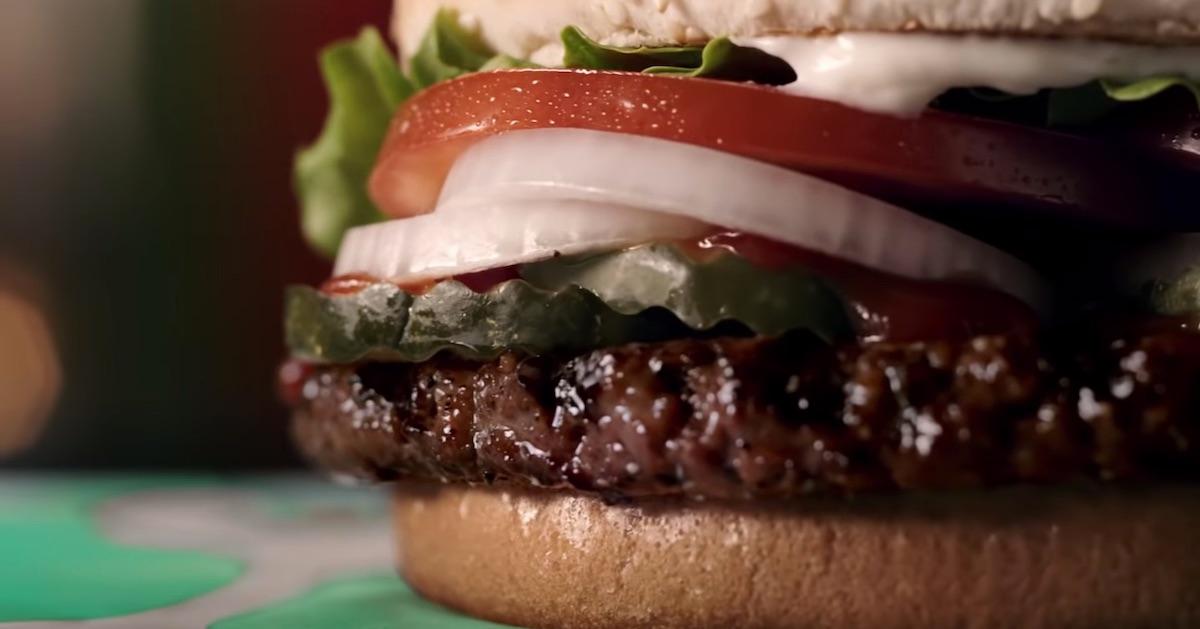 Food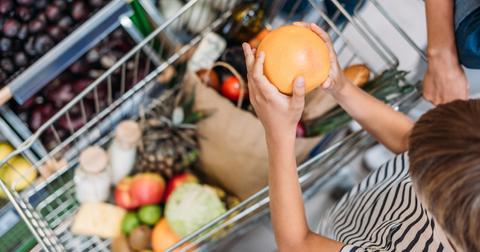 Food
It's going to save customers a boatload of money, too.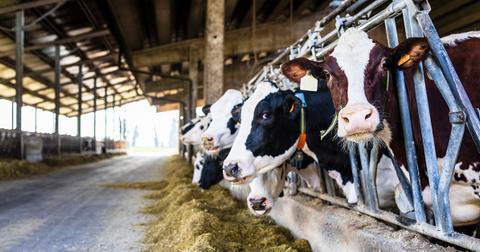 Food
Unsurprisingly, the popularity of milk alternatives has many dairy farmers seeing a significant decrease in sales.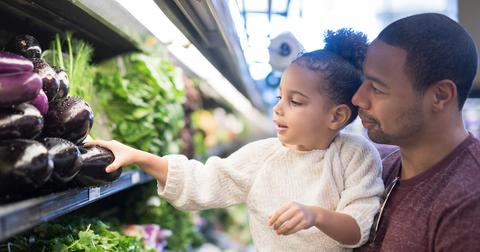 Food
Tesco is experimenting with a new way to cut back on waste by changing the way they package their produce.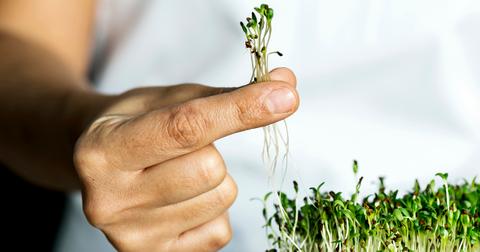 Food
Welcome to the world of microgreens — miniature plants, herbs, or vegetables that are comparable to sprouts, but unlike sprouts, use soil and sunlight to grow.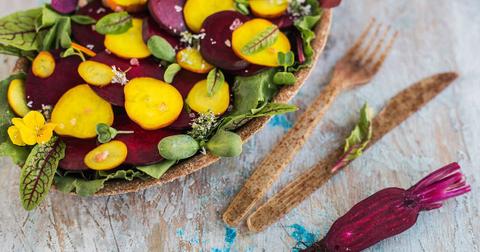 News
Wheat bran is the newest material for biodegradable tablewares.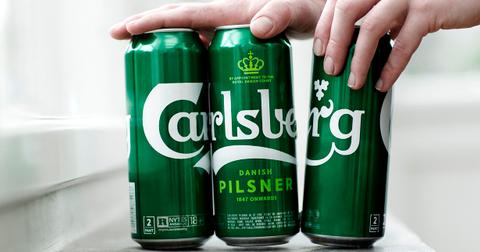 Business
The brewery spent three years developing this adhesive.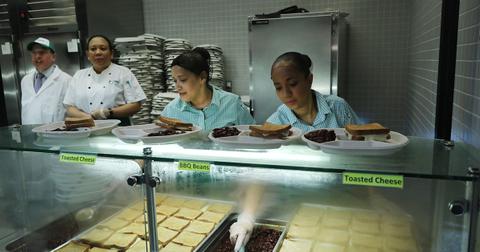 Food
The program will officially kick off this fall, for all 1.1 million NYC public school students.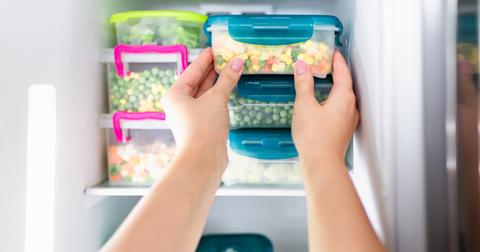 Food
Waste less food, save more money.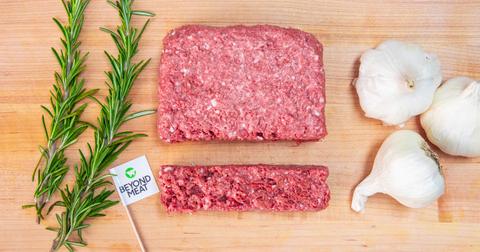 Food
Meatballs and tacos and sliders, oh my!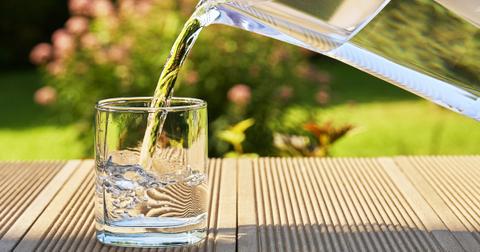 Home
For those of us who don't have the luxury of simply sipping our tap water (or want to take extra precautions to make sure our water is properly filtered), there is a way to purify water sans plastic.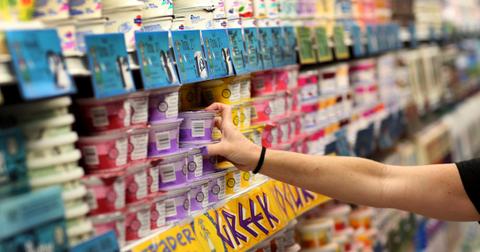 Food
The new initiative will save 1 million pounds of plastic a year.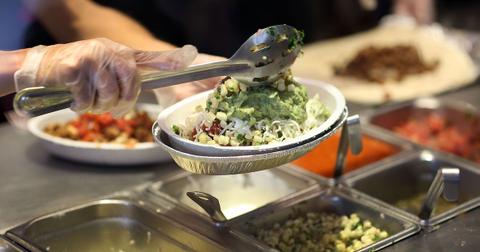 Food
Will guac still cost extra though?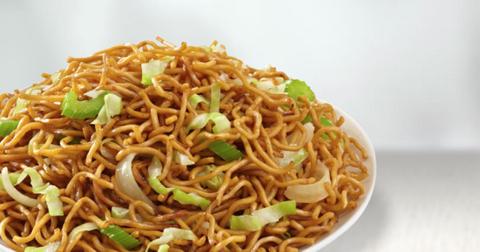 Food
Panda Express previously had zero vegan or vegetarian options on its menu.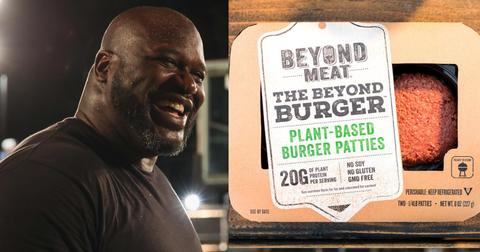 Food
Shaquille O'Neal, Shaun White, and Kyrie Irving are among the 14 athletes to invest in Beyond Meat and partner with the brand on its new campaign.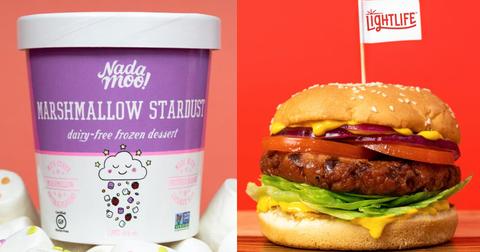 Food
So many exciting plant-based foods rolled out over the past week. Anyone else feeling hungry?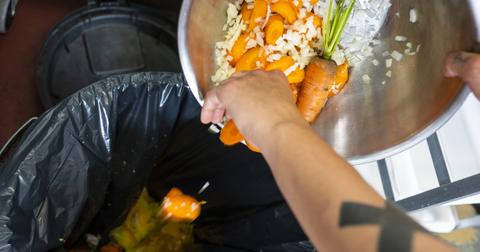 Food
The study's authors also shared tips that helped the 114 restaurants in the study reduce food waste.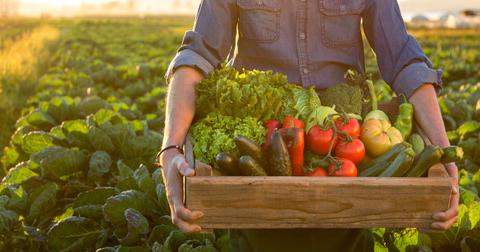 Food
If you're slowly becoming more aware about what goes into our food-aggregating, farming, and pesticides, then this is a great place to start.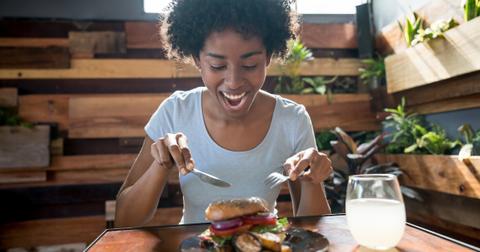 Food
The Good Food Institute has awarded a $3 million grant to 14 scientists working on new faux meats.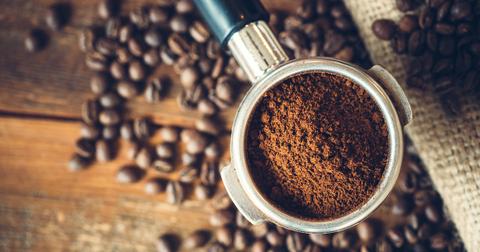 News
The varieties of coffee that make up most of our consumption — along with a variety of others — are at risk of extinction, as per a new study.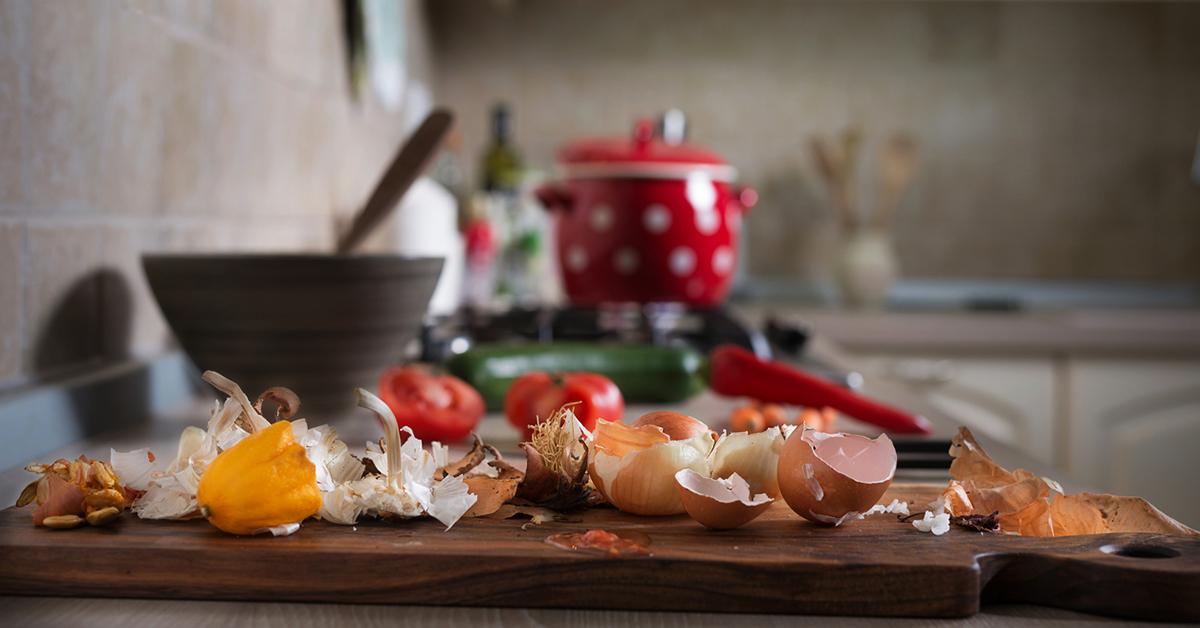 Food
If you thought the compost was the most sustainable solution for your food scraps, think again.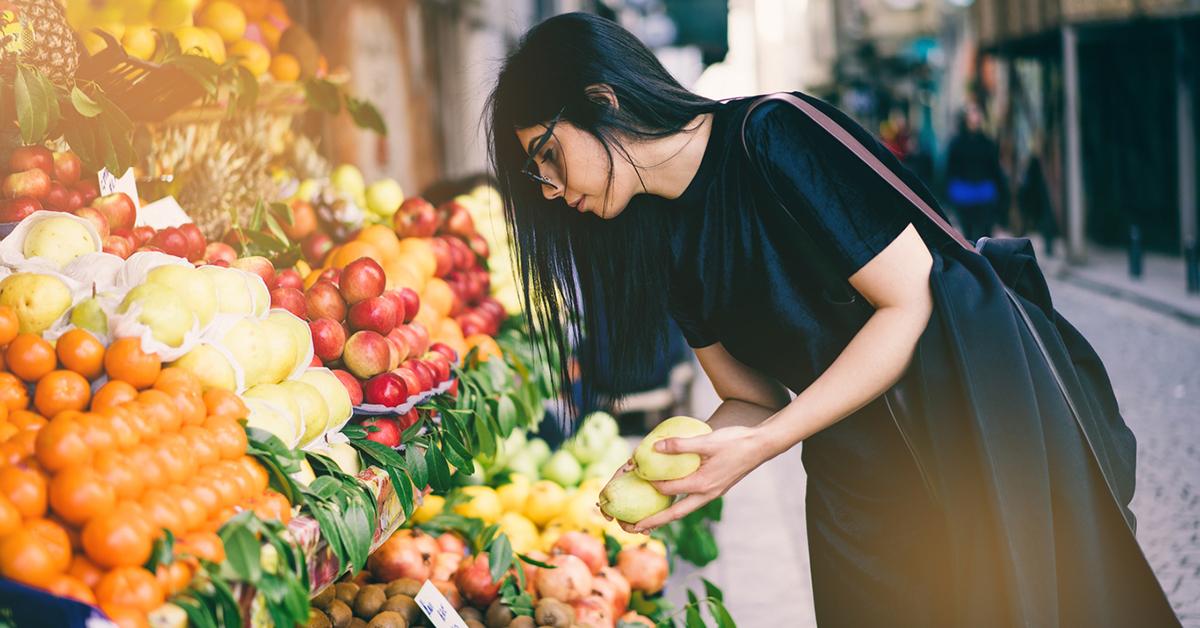 Home
It's not impossible to store produce without plastic. In fact, it's probably healthier.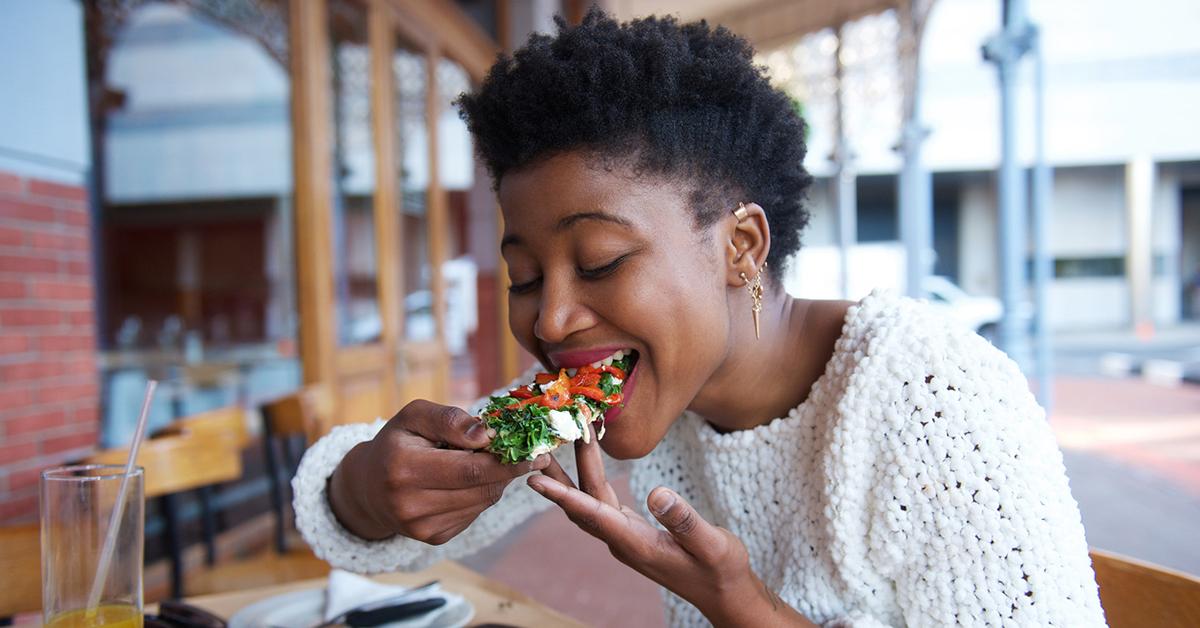 Travel
The top spot on the list of best cities for vegetarians may surprise you!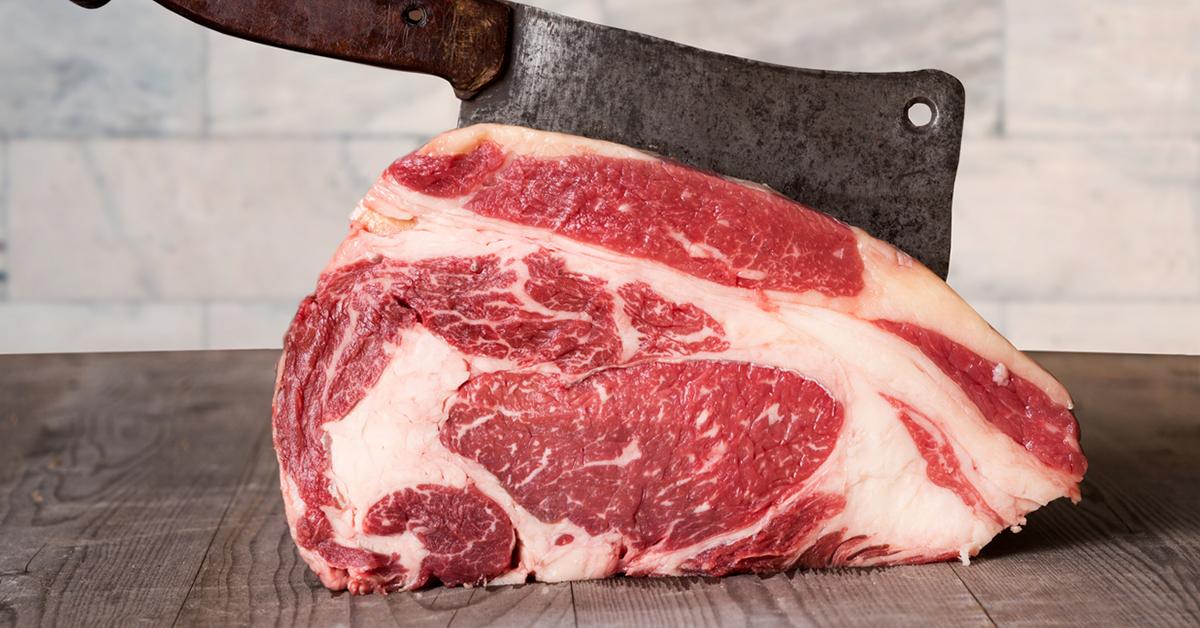 Food
The world of plant-based "meats" is always growing — and Impossible Foods is adding steak to their menu.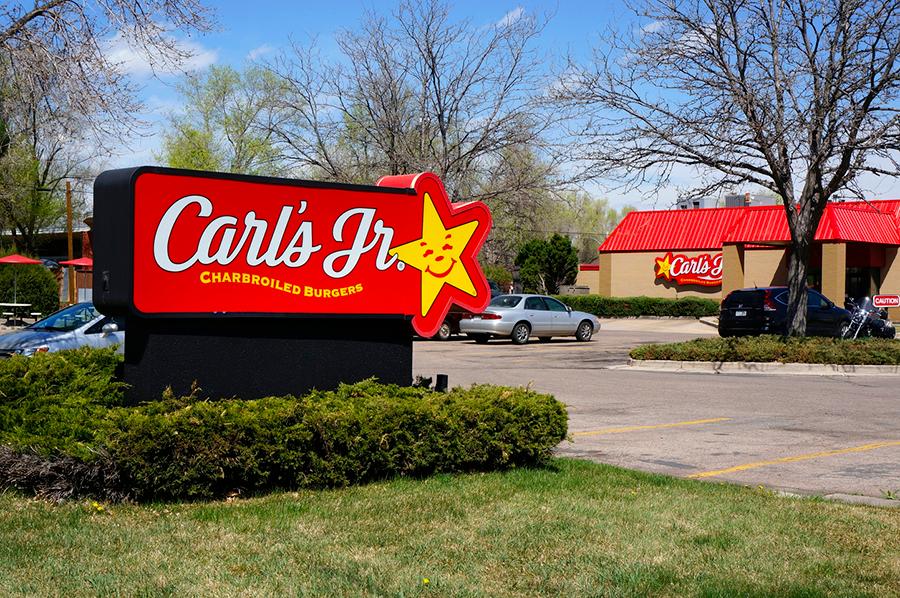 Food
Starting this year, you'll be able to get a vegan patty by Beyond Meat at Carl's Jr. restaurants.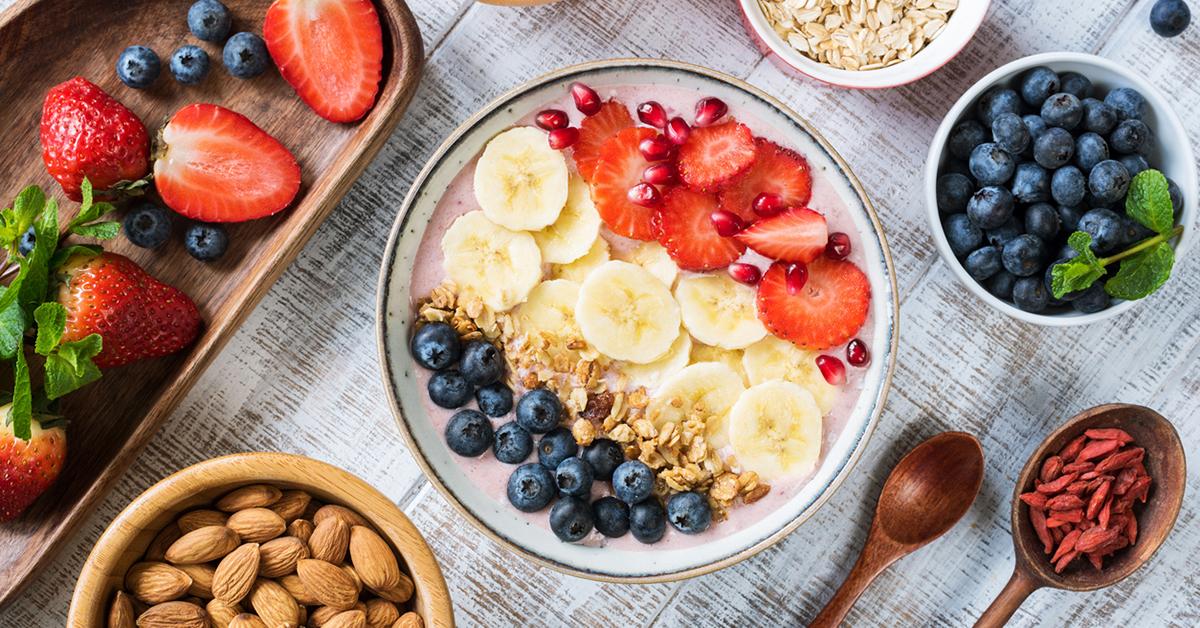 Food
Purple Carrot is making it even easier to eat plant-based around the clock.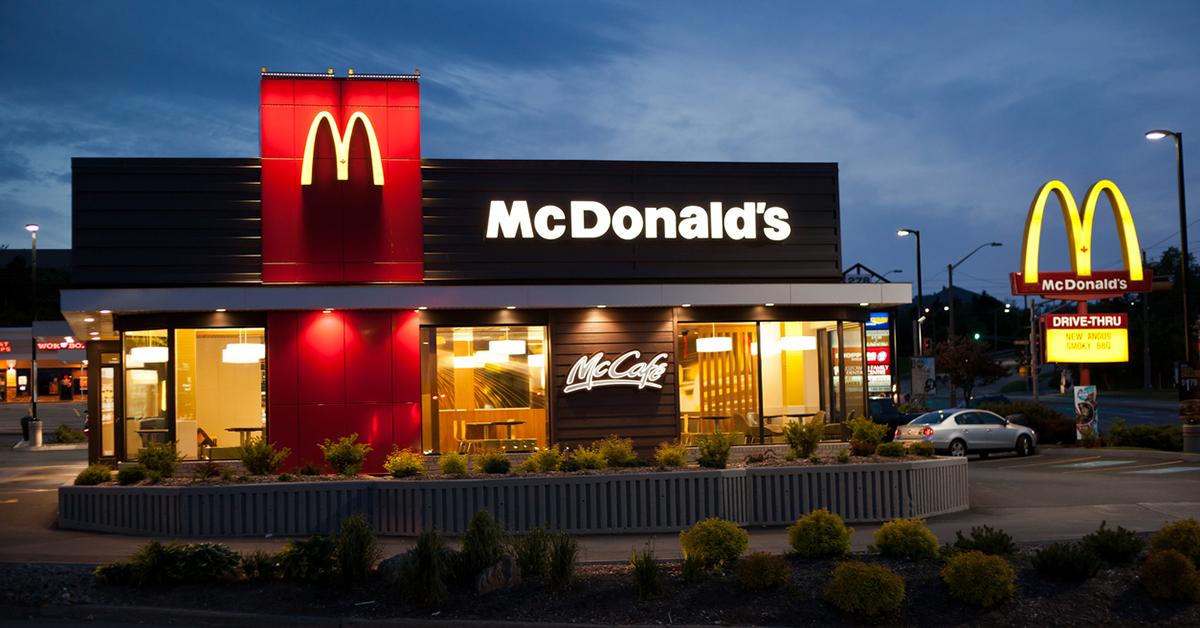 Food
McDonald's is the latest fast food company to embrace the vegan life — by introducing a new meat-free option at their headquarters.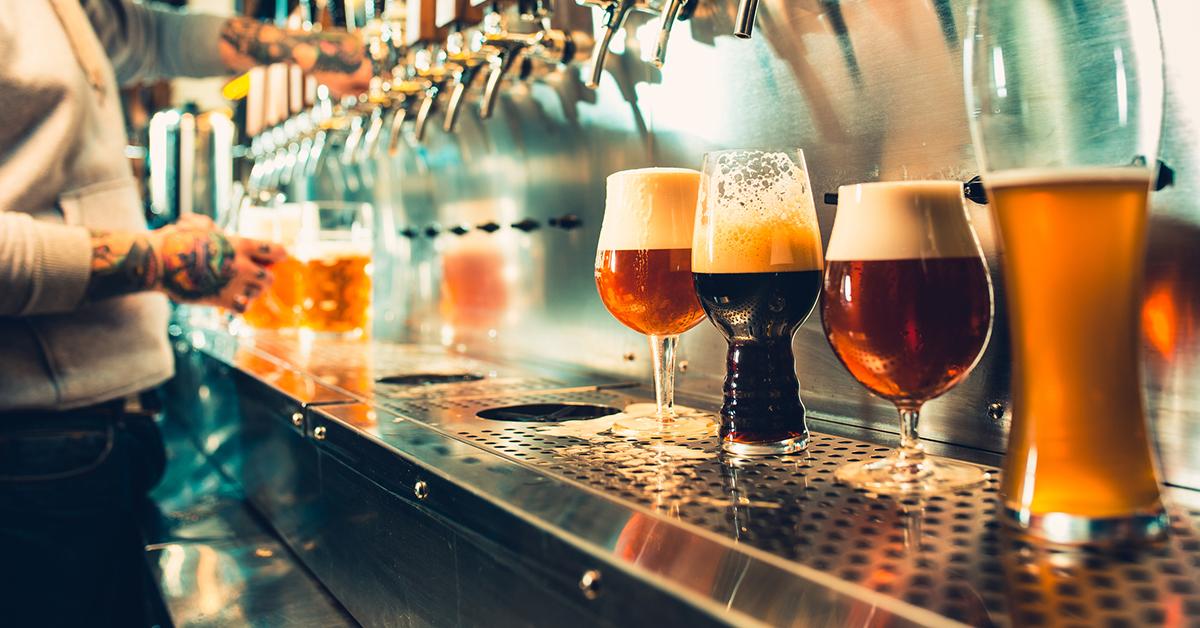 Food
Kelloggs has found a way to cut back on their food waste — they're making beer out of rejected cornflakes.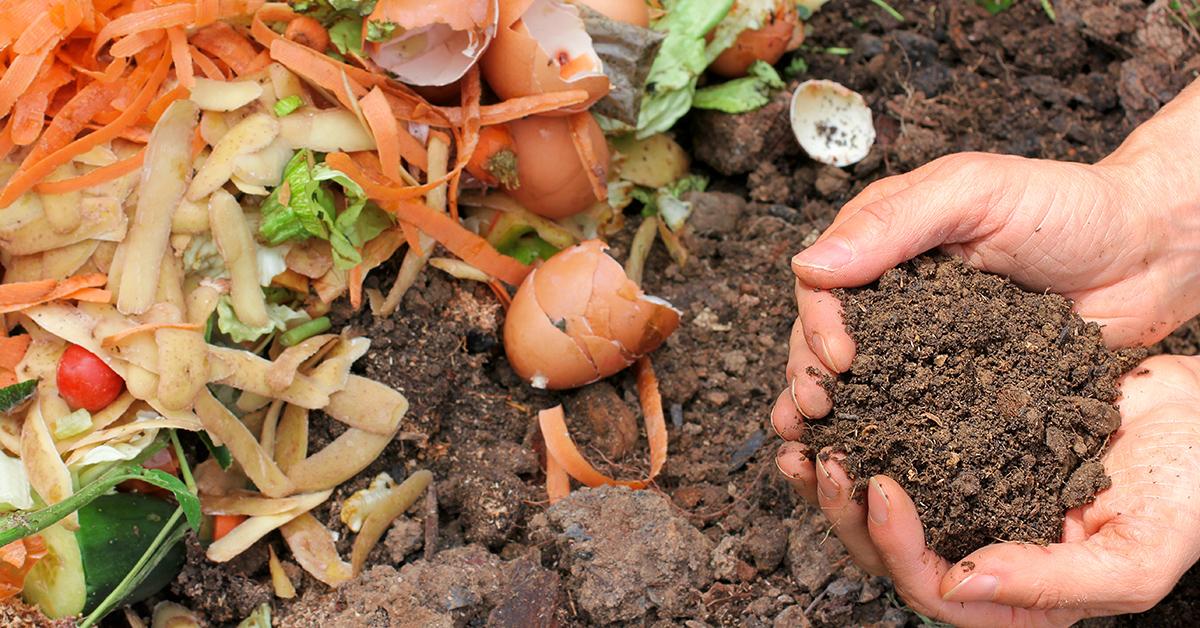 Food
Ready to start your own bin or heap? Here's how to start composting — and why you should do it.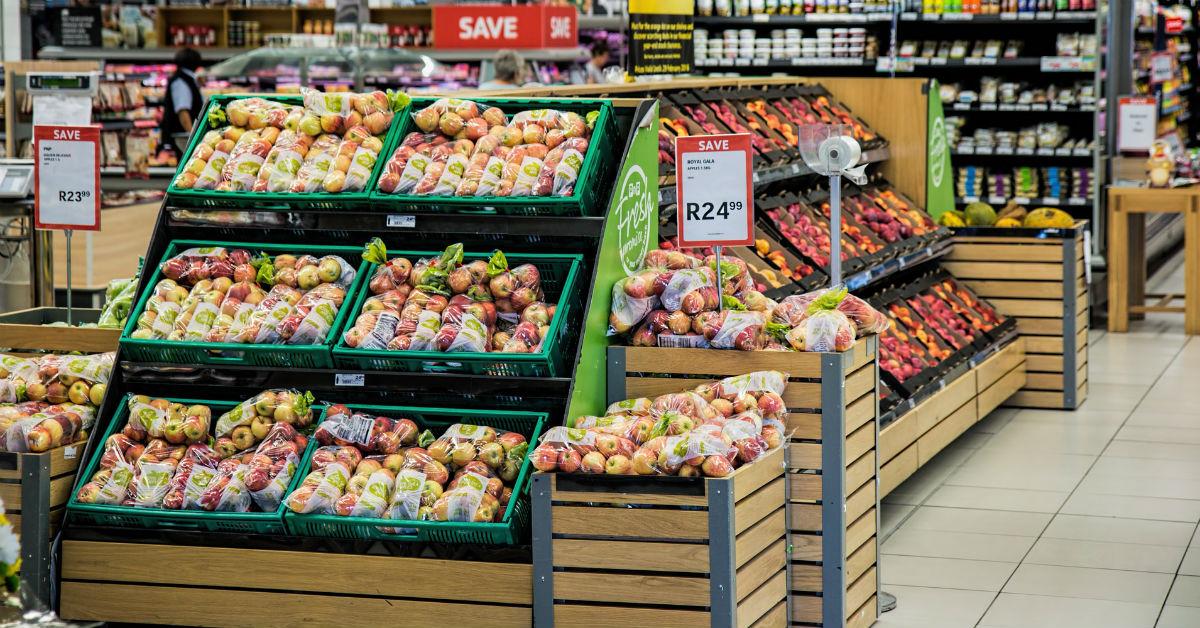 Food
The nonprofit and grocery store chain will collaborate on reducing food and packaging waste, and offering more sustainable food options.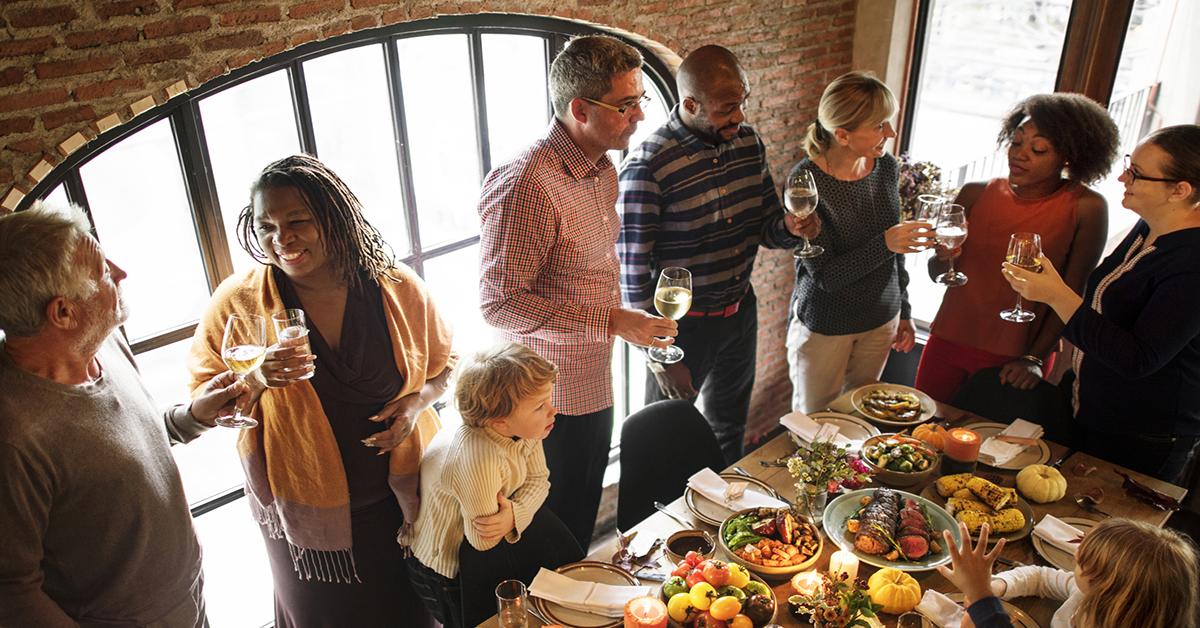 Home
Reduce the impact of your holiday meal with this guide to a zero-waste Thanksgiving.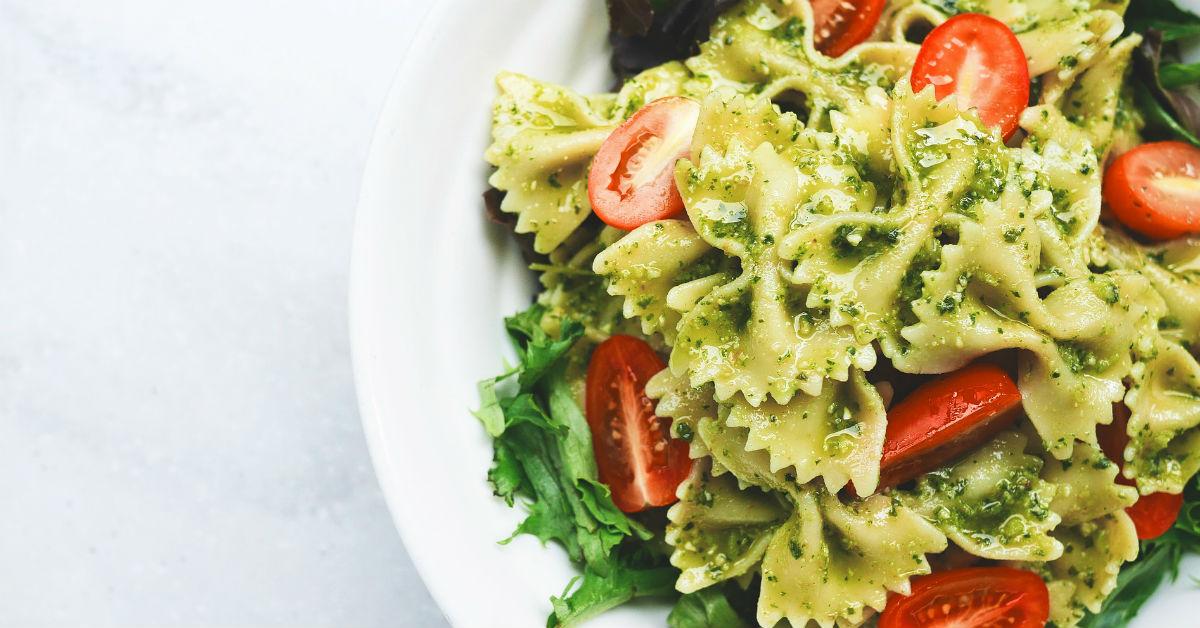 Food
New polling shows U.S. residents are incorporating more plant-based meals into their diets.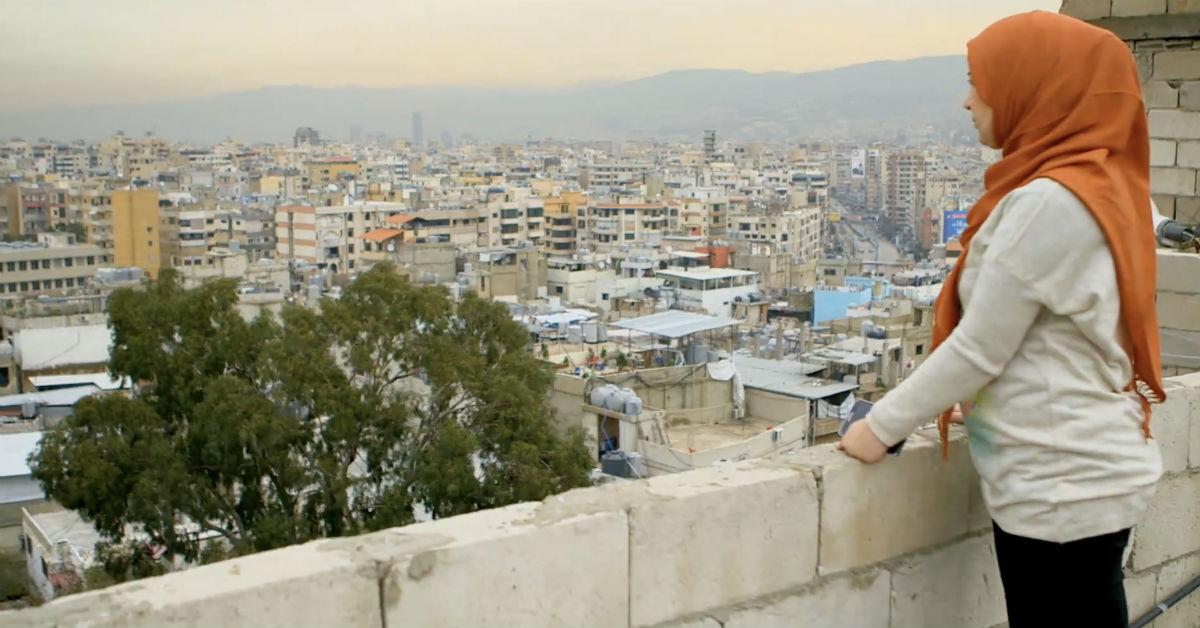 Food
The garden will supply fresh produce for Soufra, a catering and food truck business started by female Palestinian refugees in Lebanon.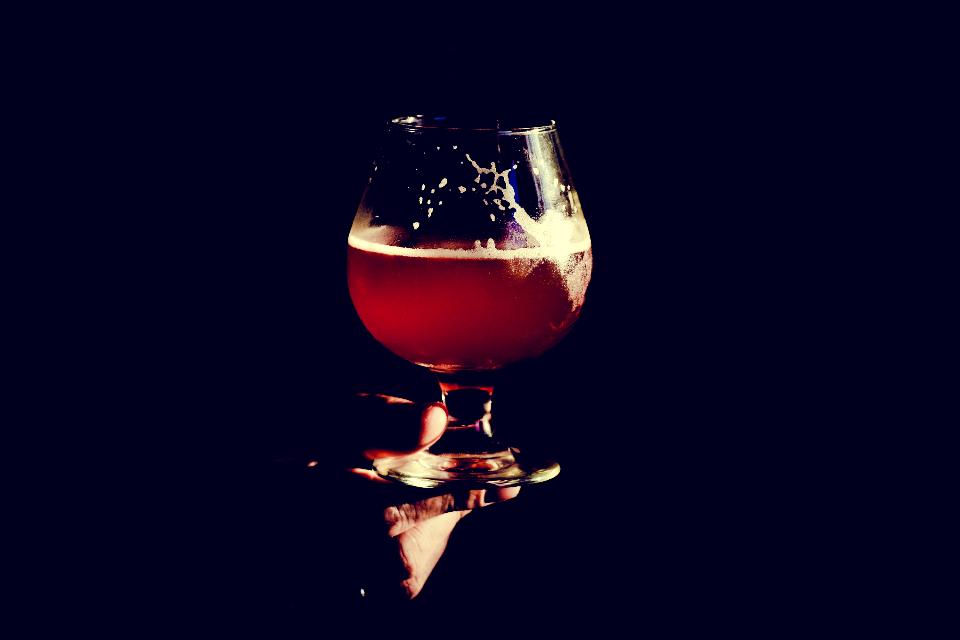 Food
A new study from Indiana University says most Americans are willing to pay more for their beer if it helps save the planet.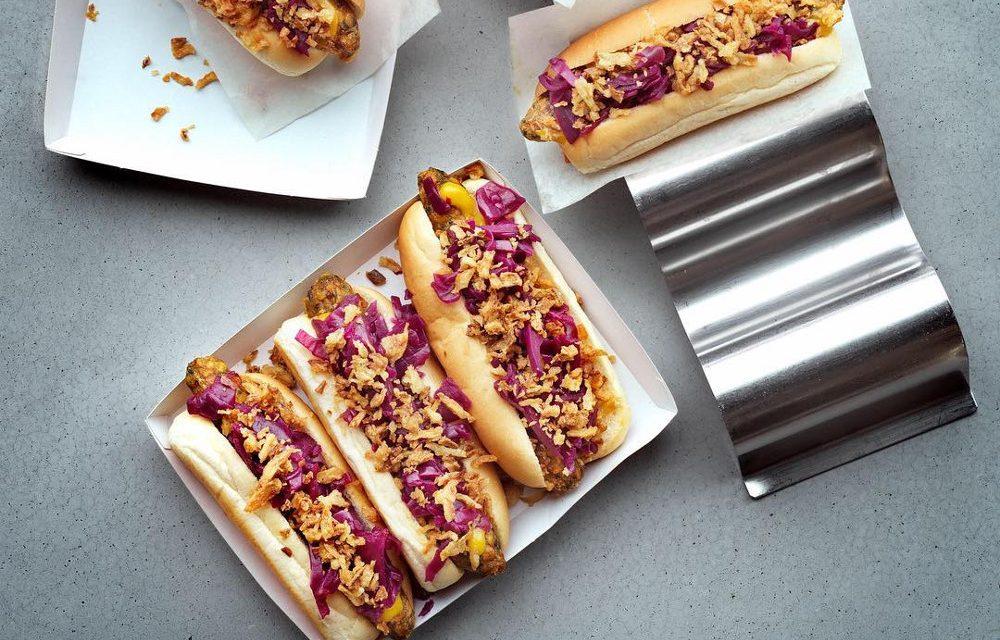 Food
Only two months ago IKEA began offering a meat-free hotdog on their cafe's menu and customers are responding in rapid numbers.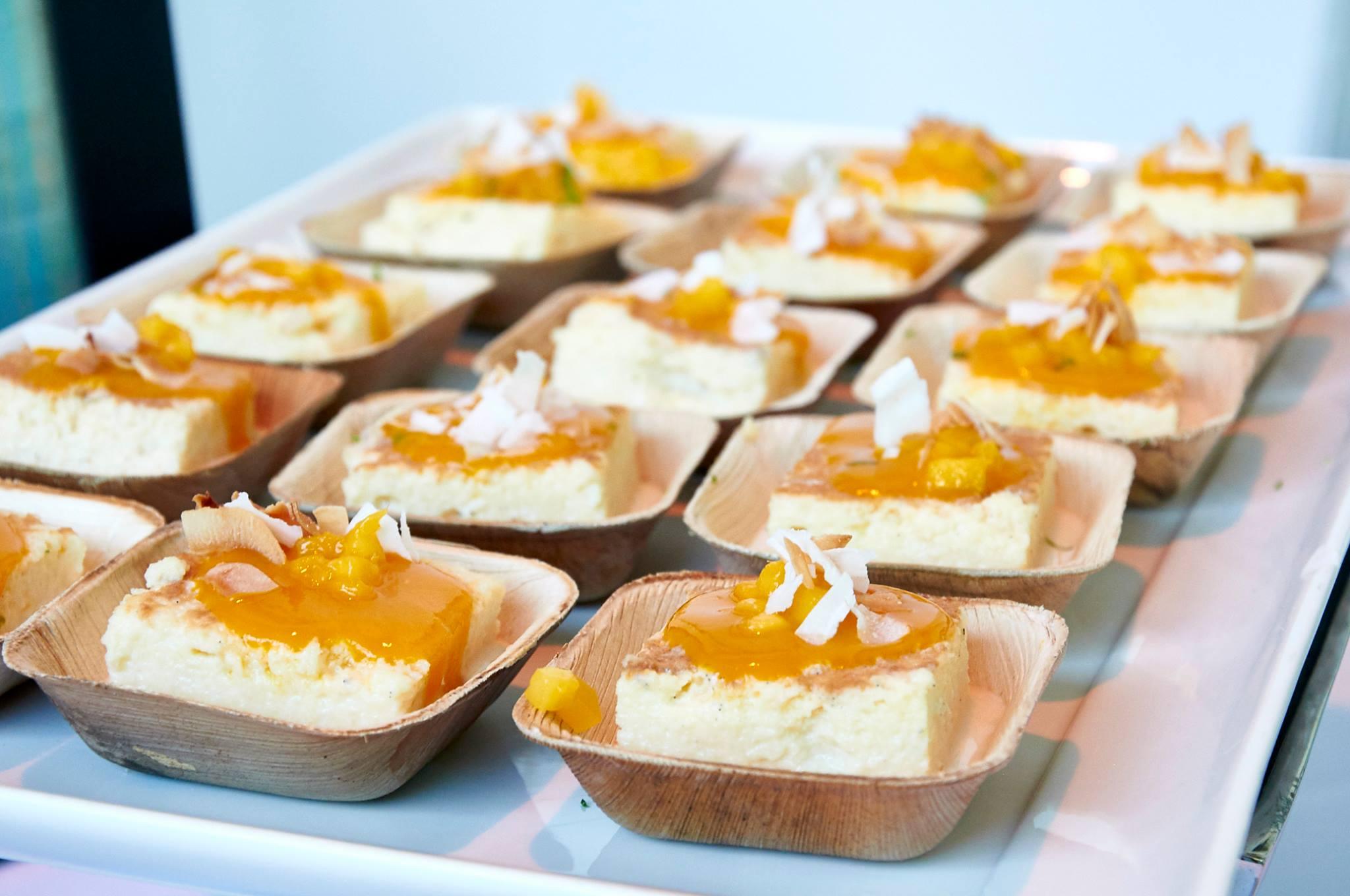 Food
The food services company will also make plastic straws request only, and ban polystyrene foam containers by 2025.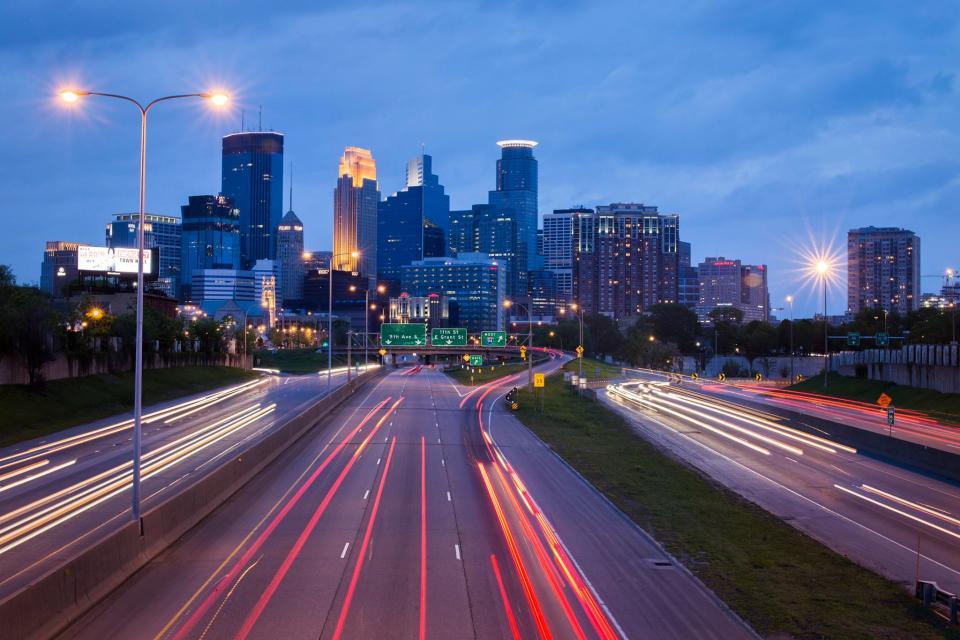 Food
The mayor of Minneapolis is offering a new monthly meat-free supper club for community members to join him and other policymakers to discuss environmental issues impacting the city.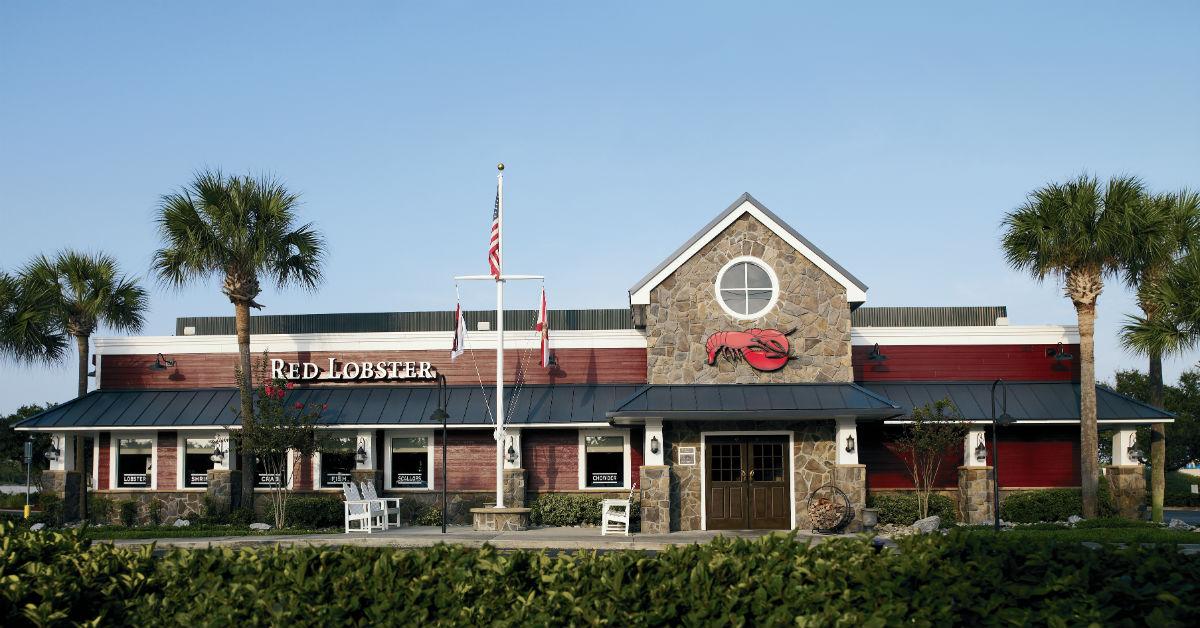 Food
The seafood restaurant chain will make plastic straws available only by request next month, and eventually replace them with an eco-friendly alternative.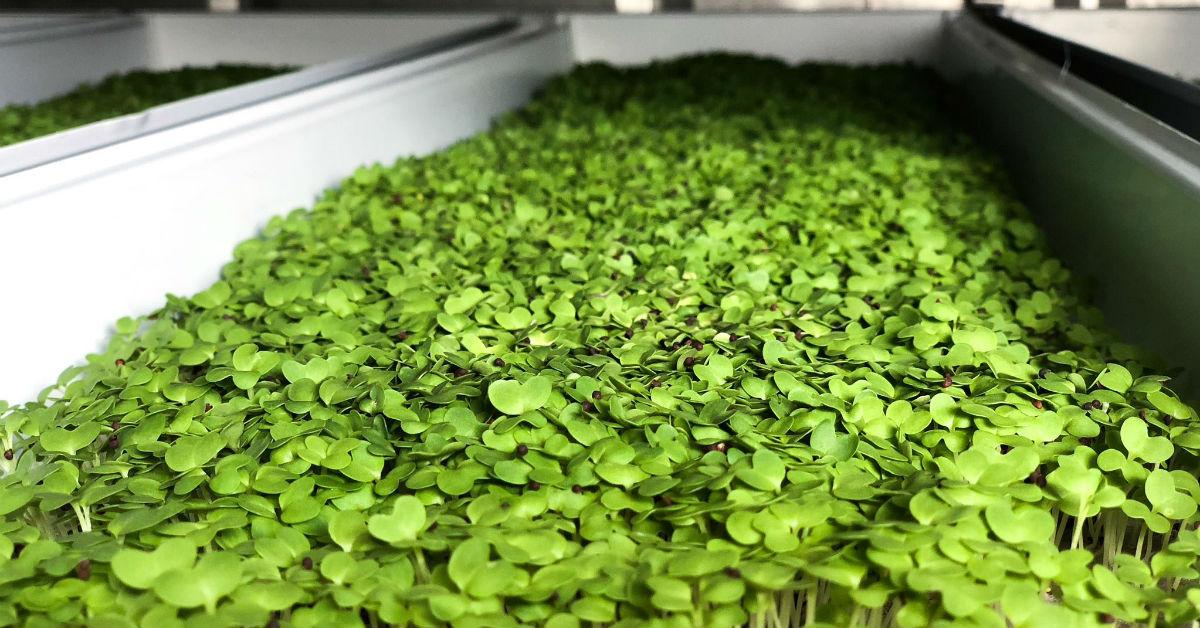 Food
The new facility from 80 Acre Farms will grow fresh produce without pesticides and with minimal water year-round.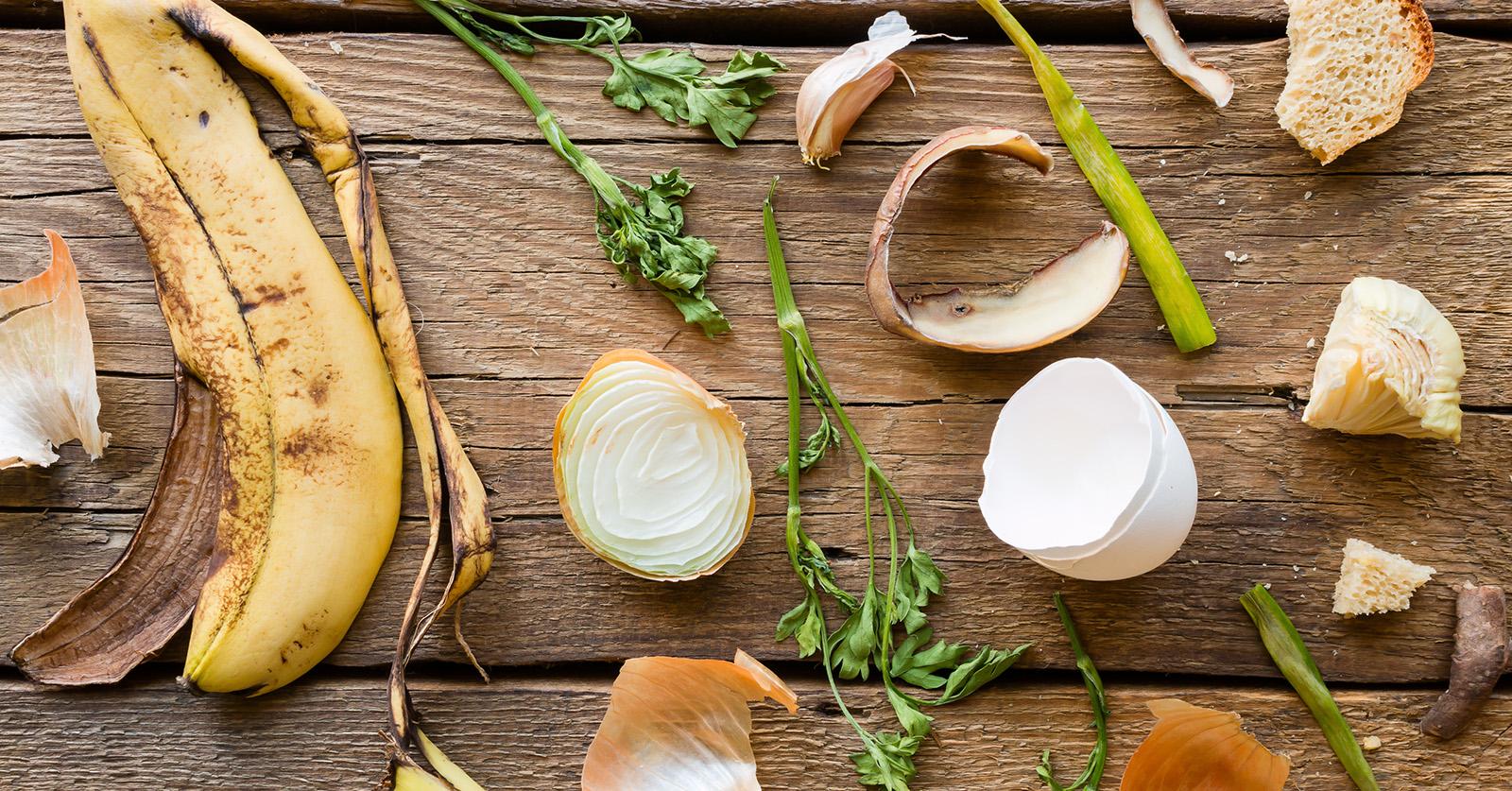 Food
Dozens of large companies have pledged to report and reduce their food waste, in order to help the UK reach a wider UN goal.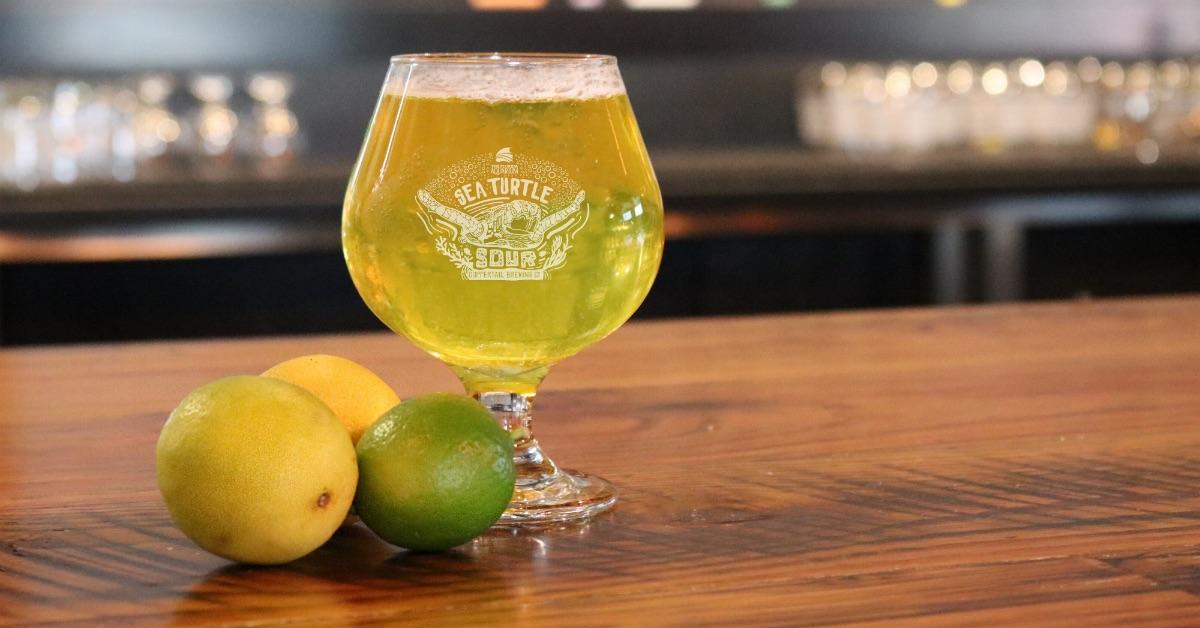 Food
Coppertail Brewing Company and the Florida Aquarium have teamed up on a sour beer that supports endangered sea turtles.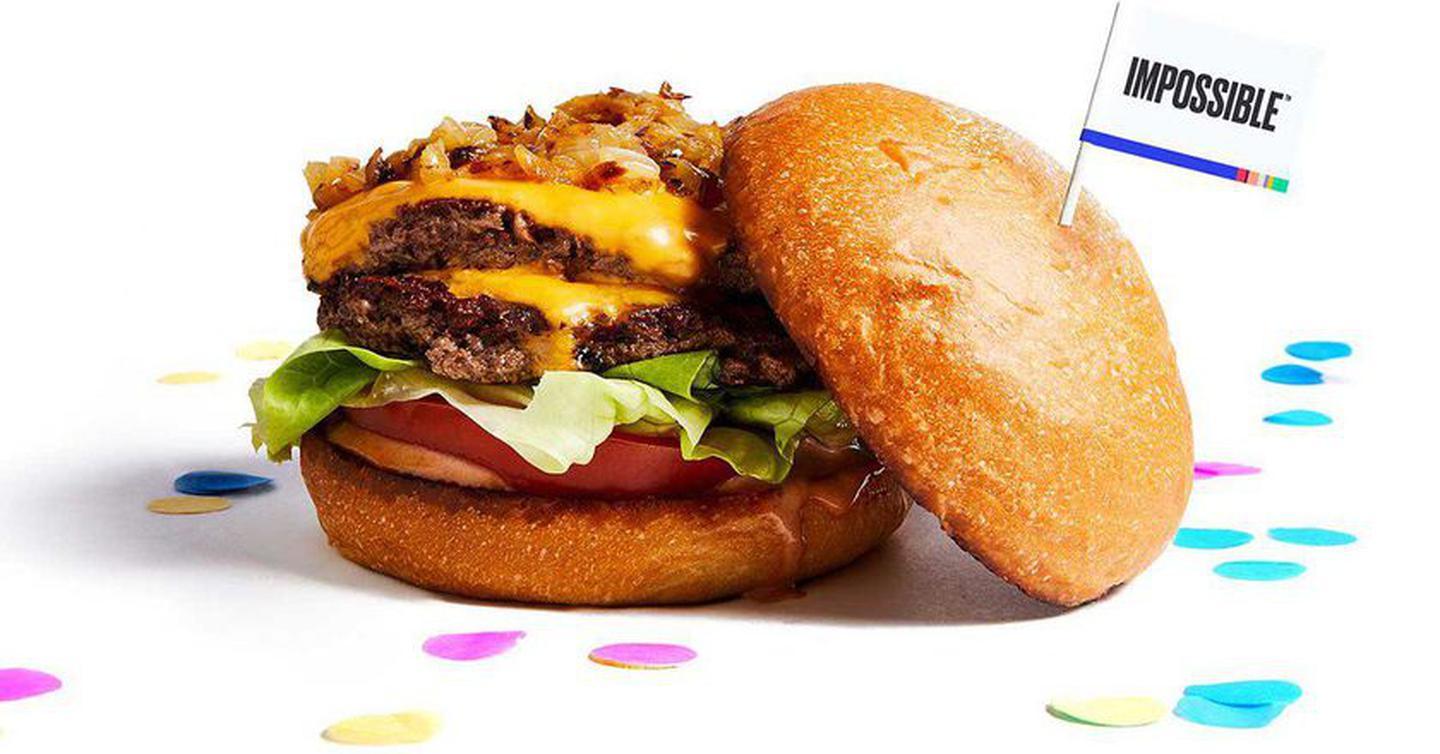 Food
He's going back to his roots.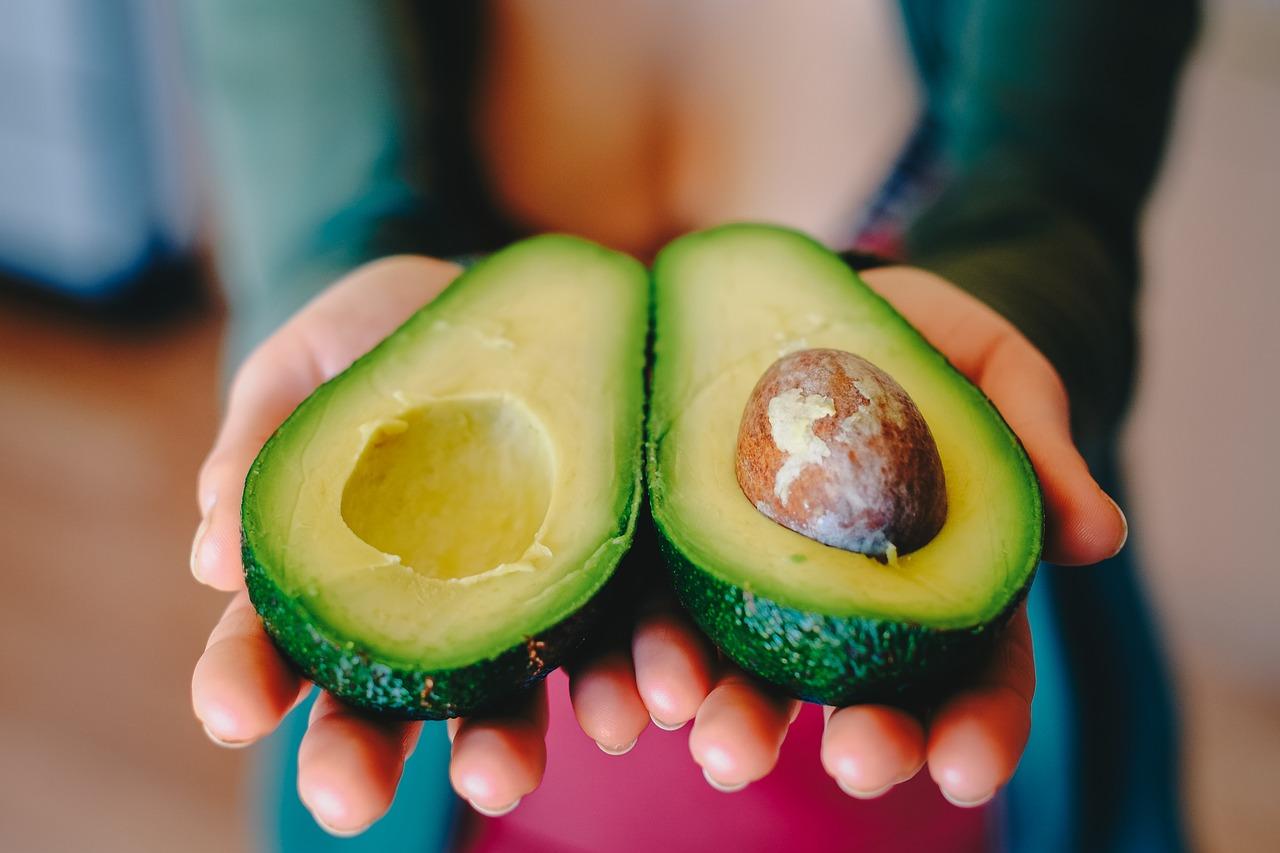 Food
The transition doesn't have to be overwhelming.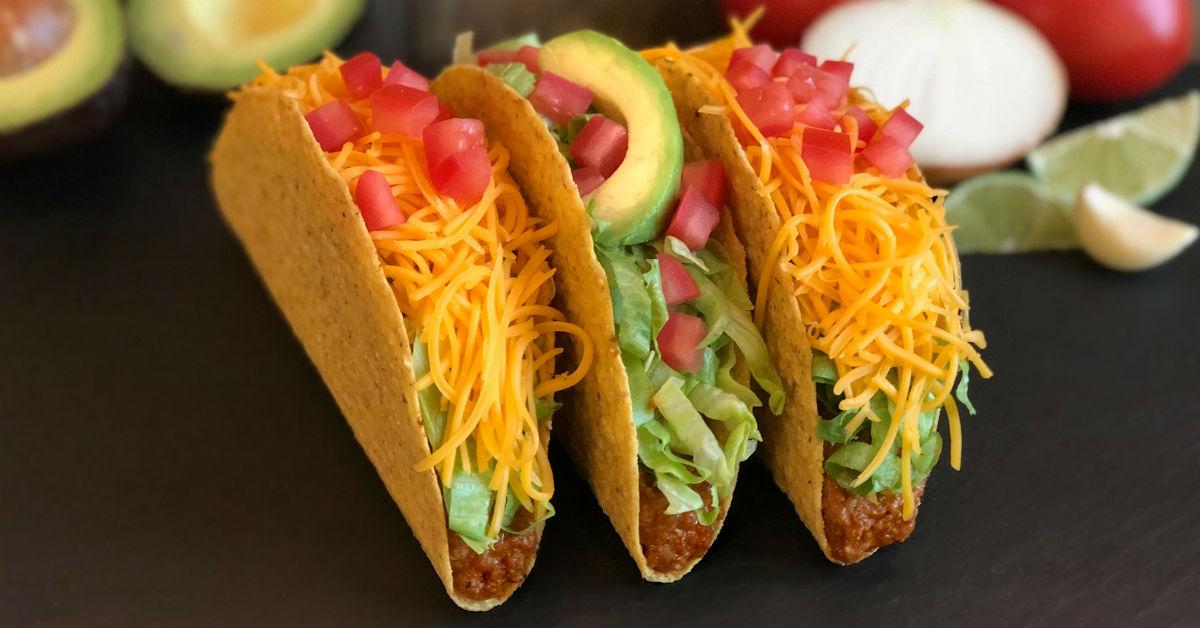 Food
The Beyond Taco and Beyond Avocado Taco are currently available at two California locations.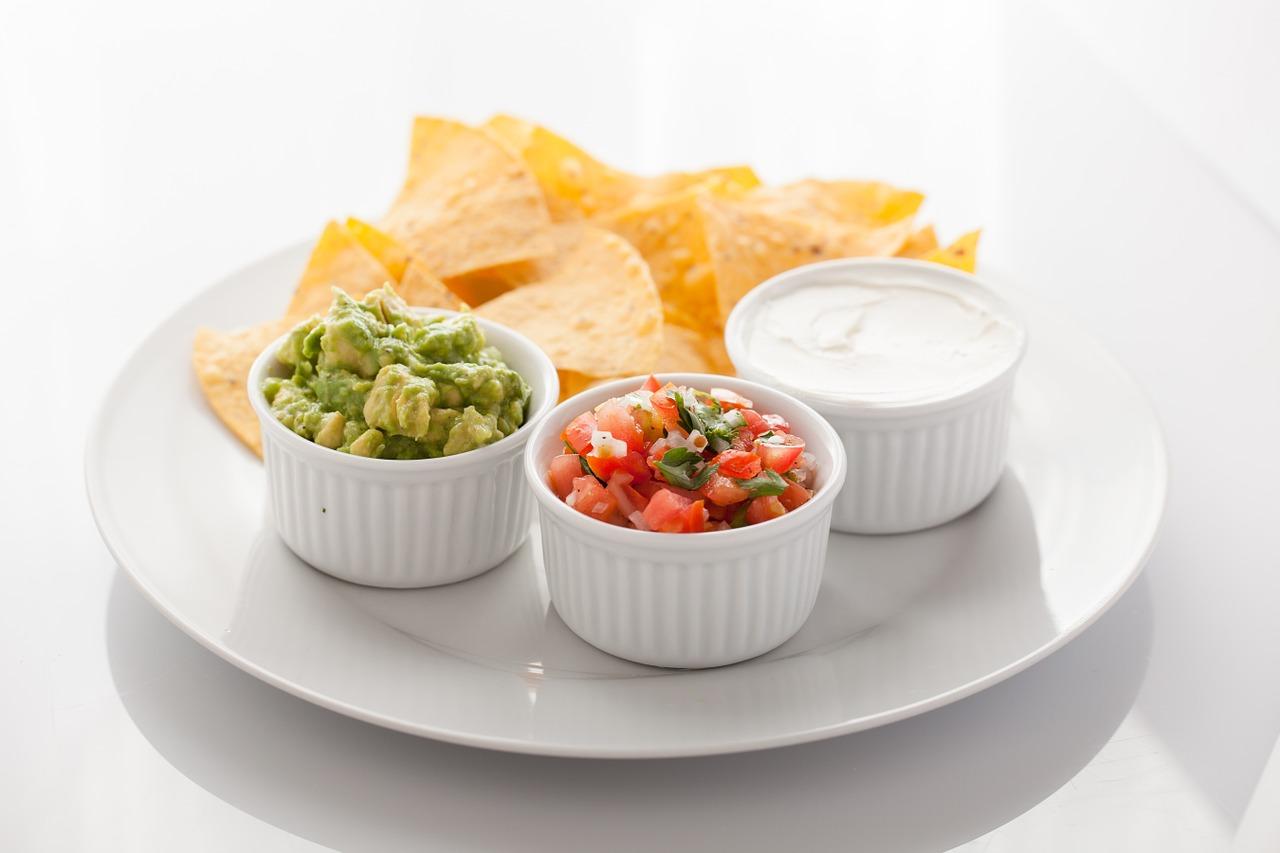 Food
Most major chains offer something for vegetarians, and even some for vegans.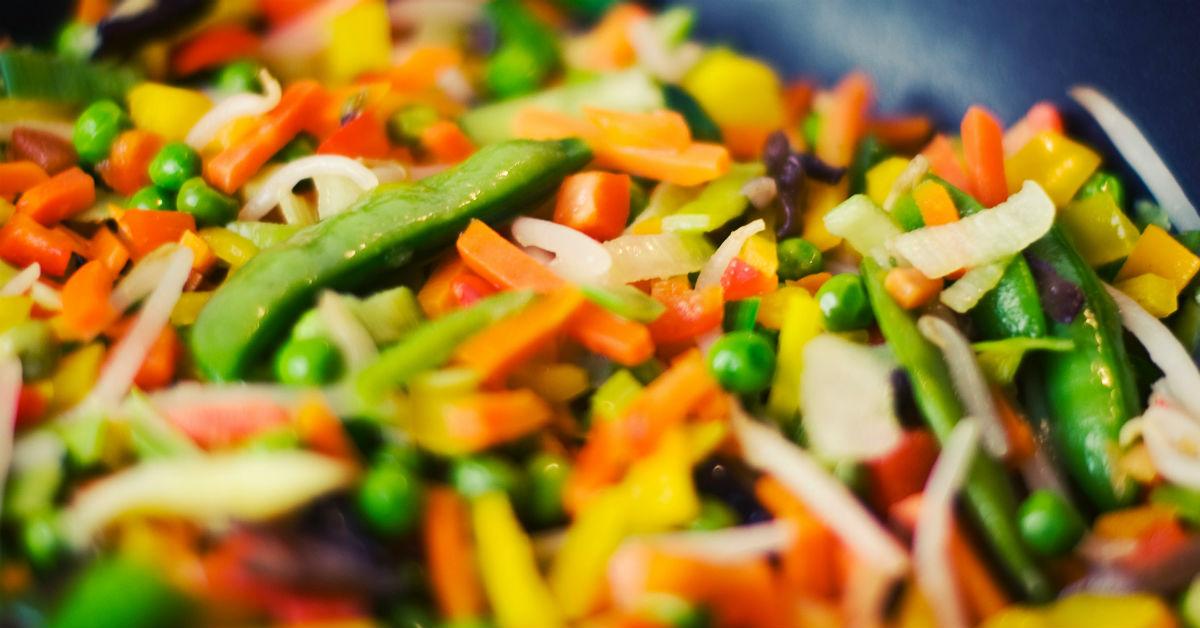 Food
The new legislation directs state hospitals and jails to provide vegan options to anyone in their care.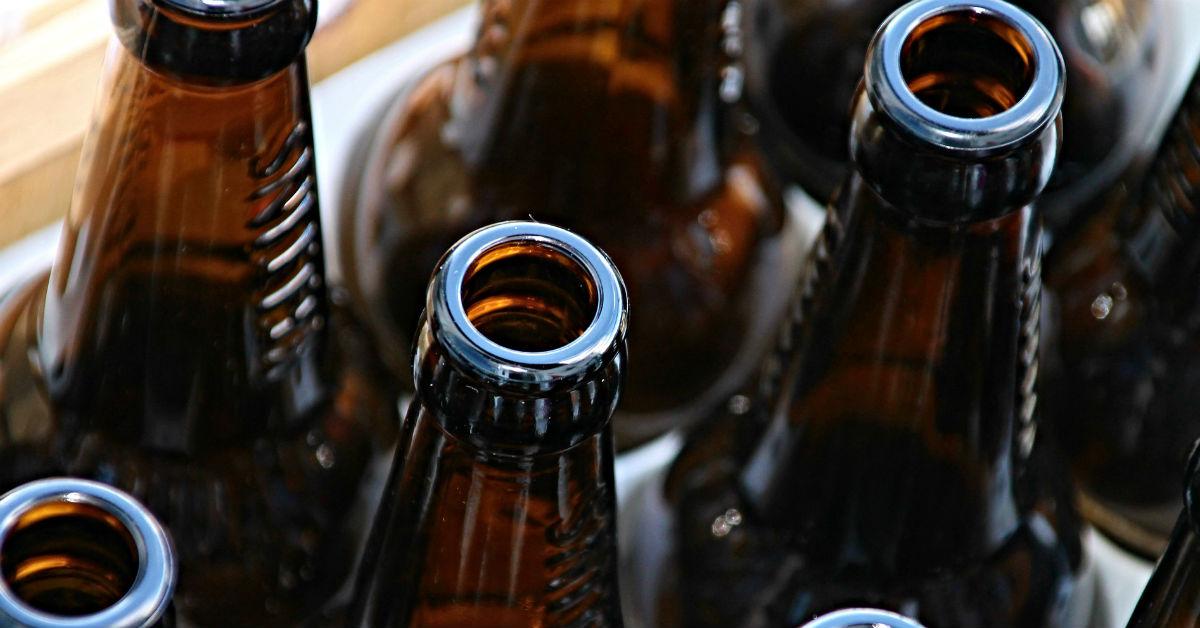 Food
The state designed a new refillable beer bottle that can be refilled — not recycled — up to 25 times.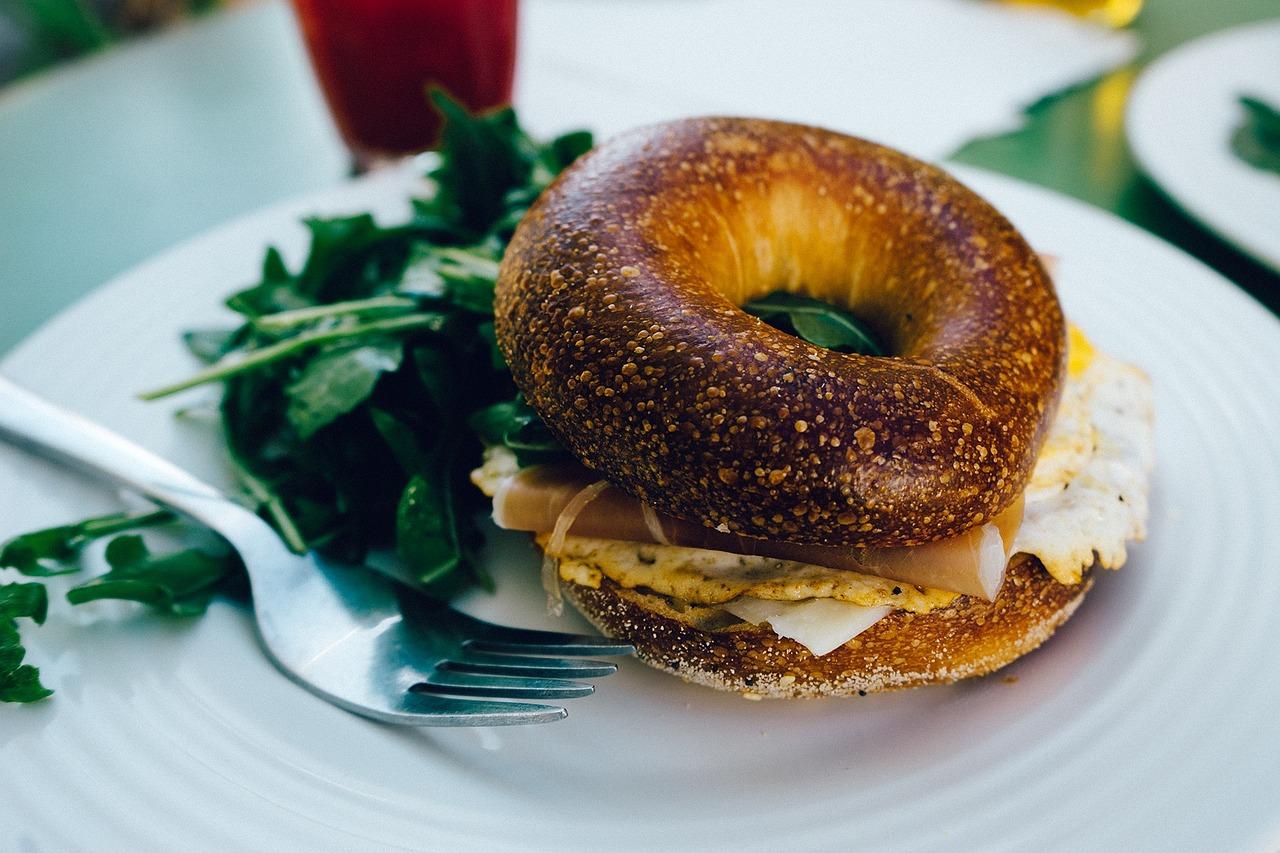 Food
There are plenty of toppings to choose from.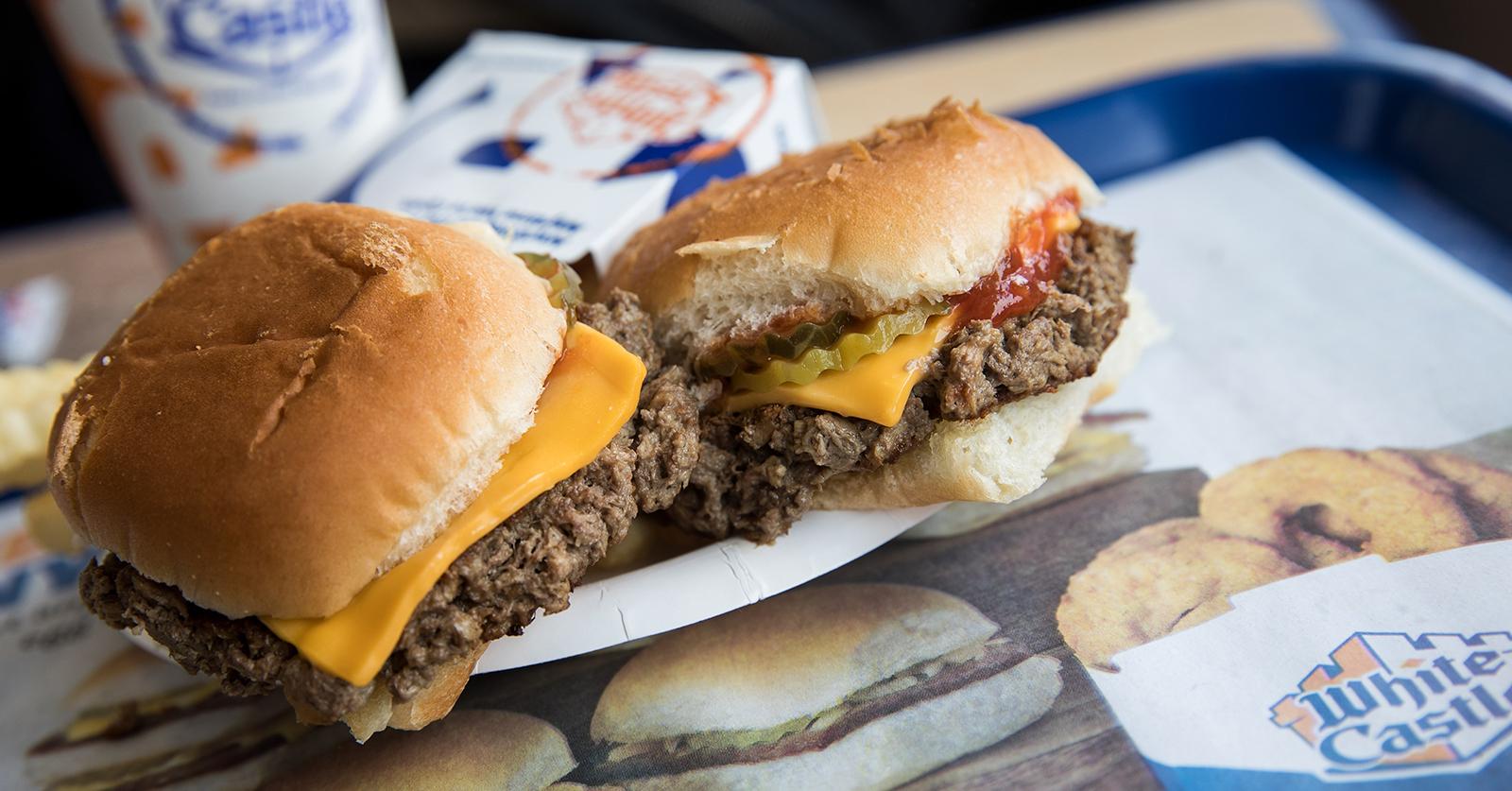 Food
After a successful limited release this spring, White Castle is now offering the Impossible Slider at 377 locations in 13 states.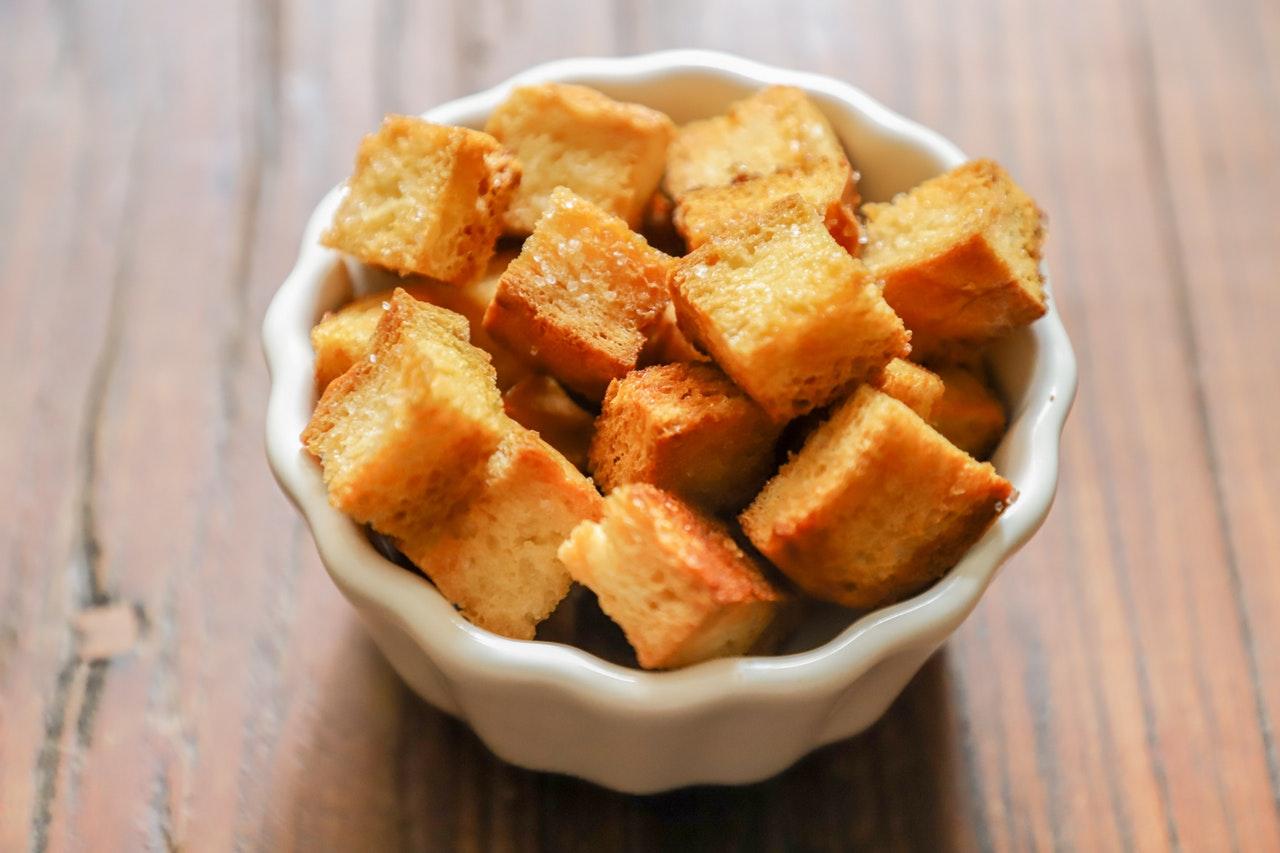 Food
Meal prep can be quick, cheap, and easy without meat.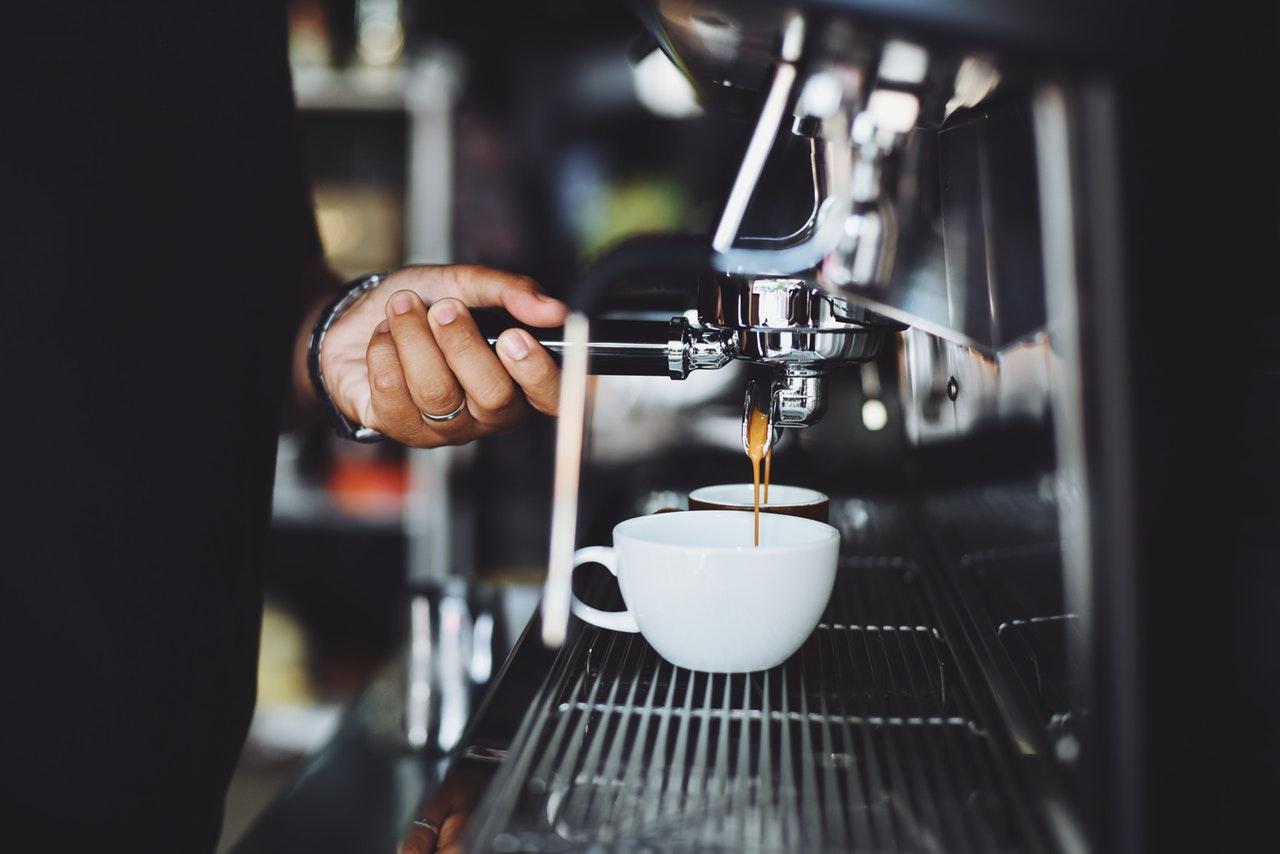 Food
Their food is locally sourced, too.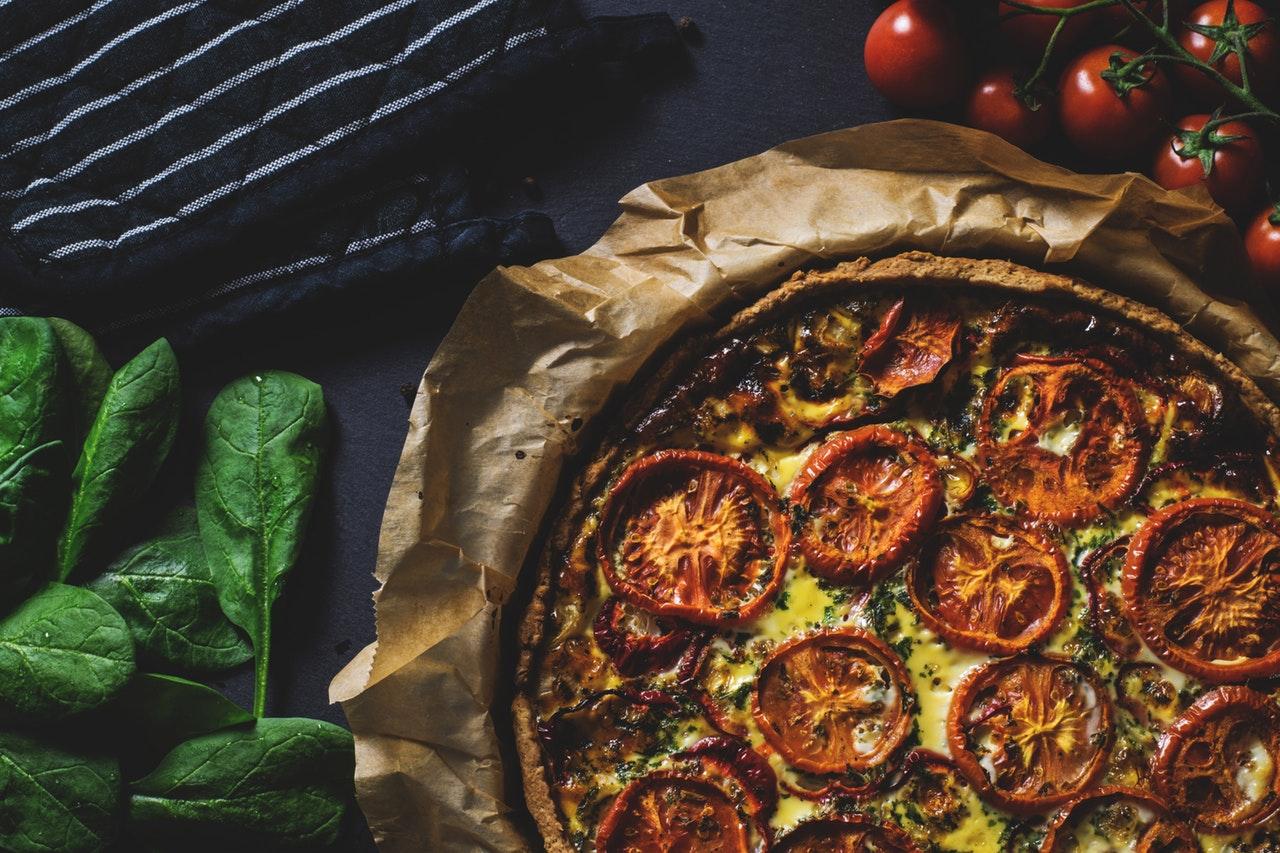 Food
This study has some promising results for the environment.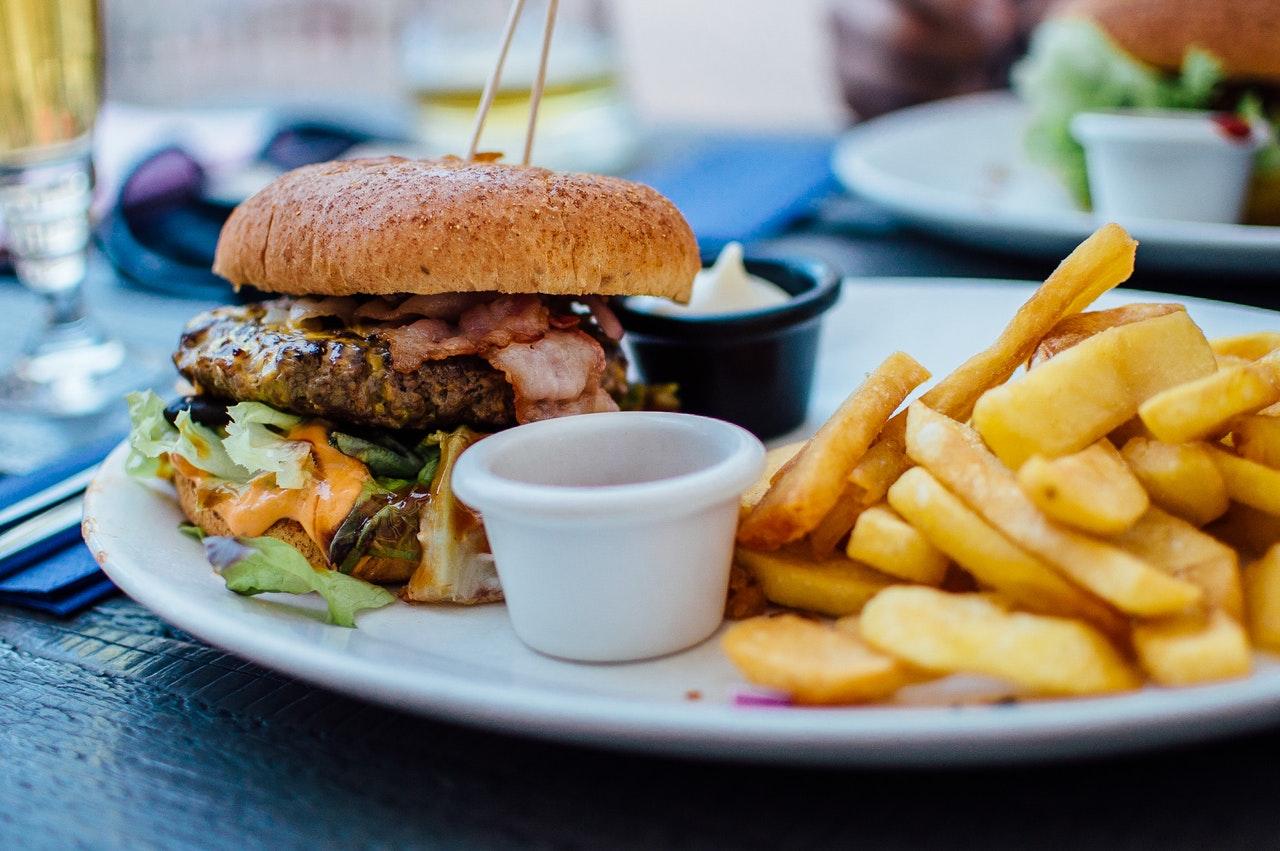 Food
This new report suggests that lab-grown meat can seriously help the environment.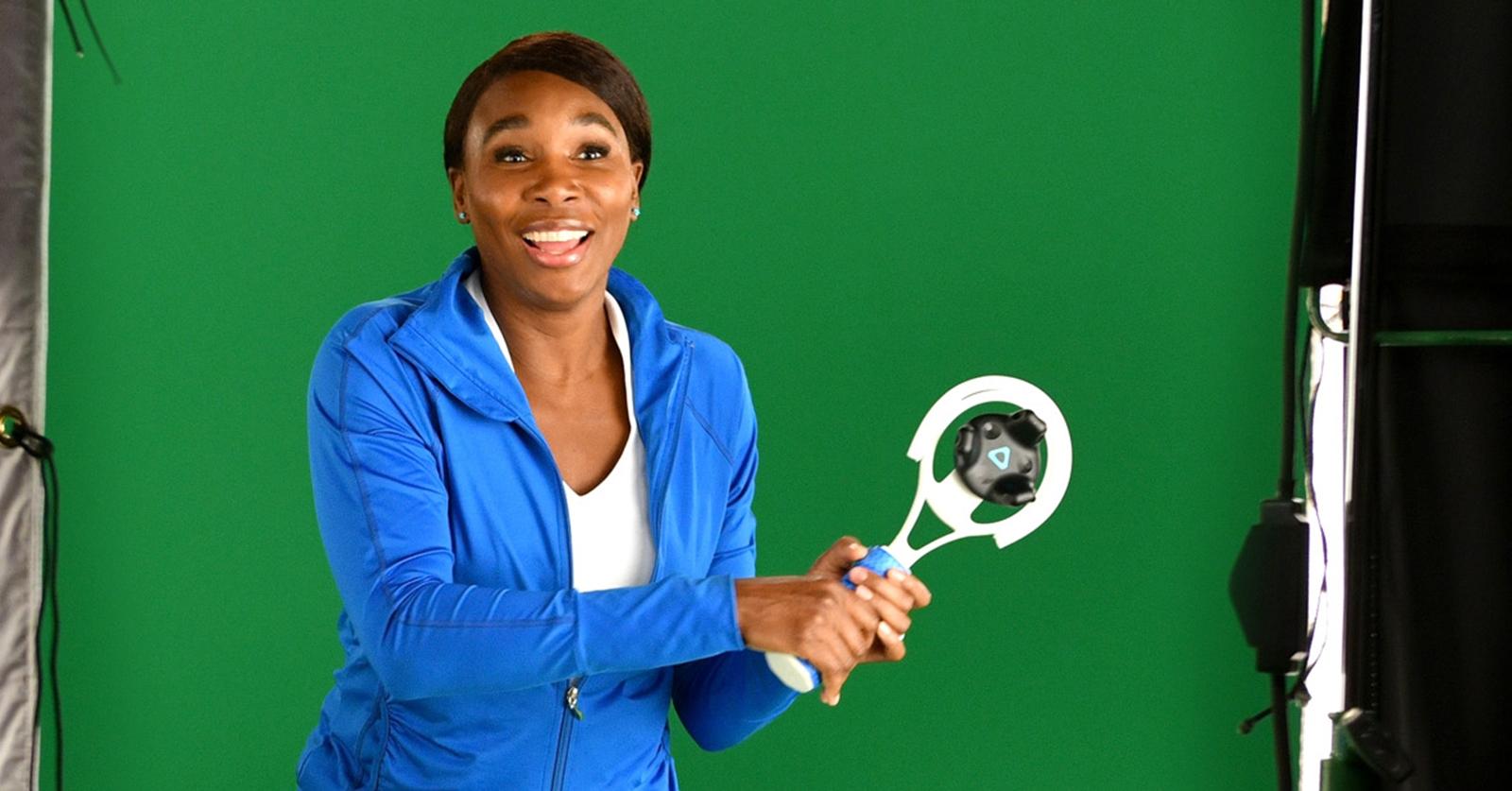 Food
These quarterbacks and tennis pros all cut meat out of the meals, and saw a dramatic difference in their careers.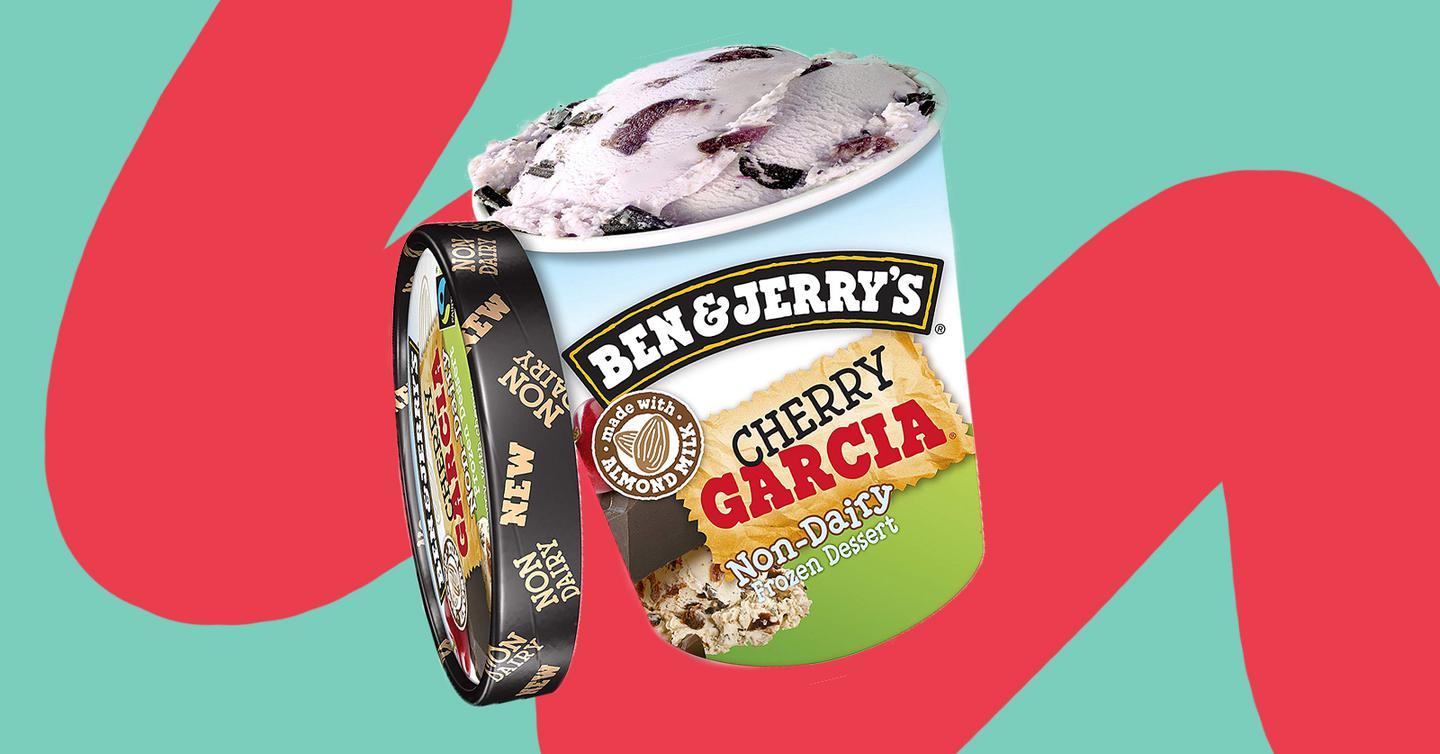 Food
Vegan snacking has never been easier.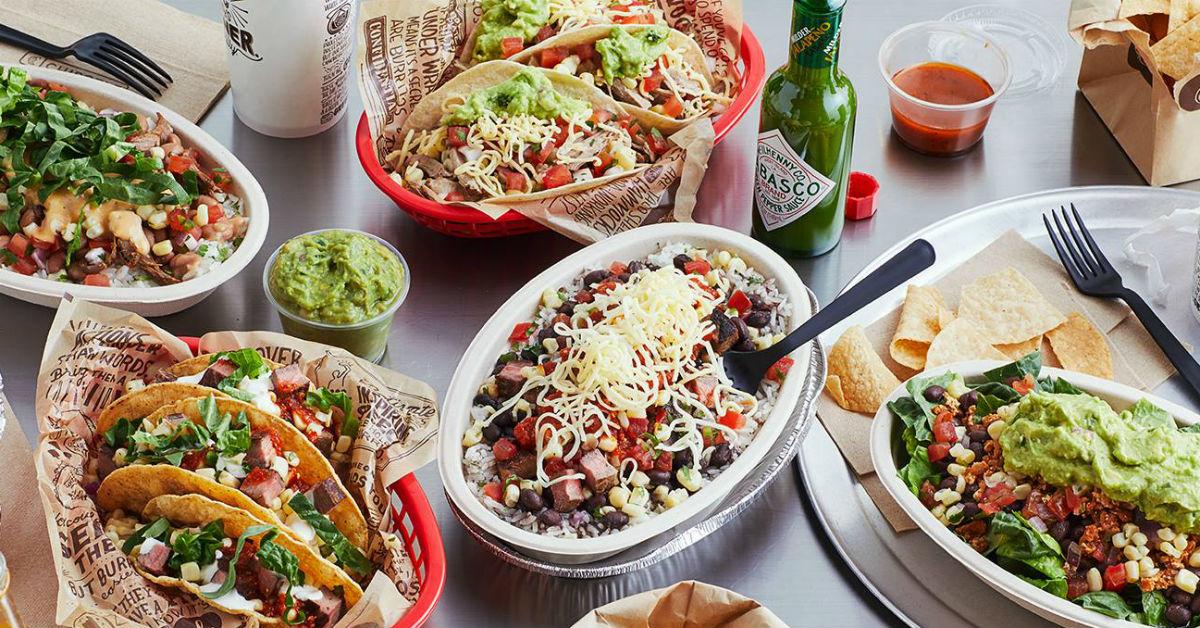 Food
The Chipotle Aluminaries Project will support disruptors in the farming, food tech, and food waste space.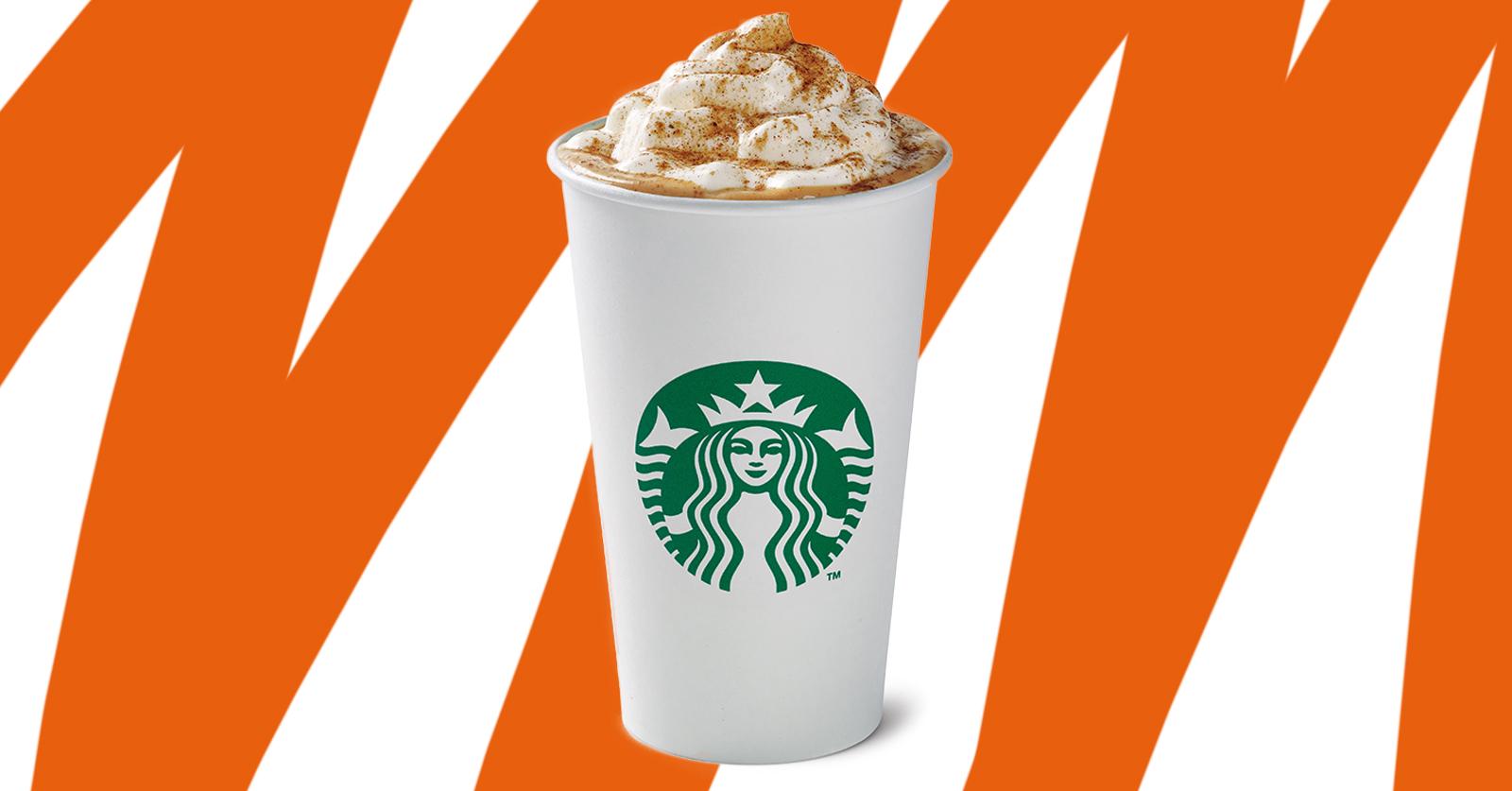 Food
Can the famous PSL be made vegan? Sort of.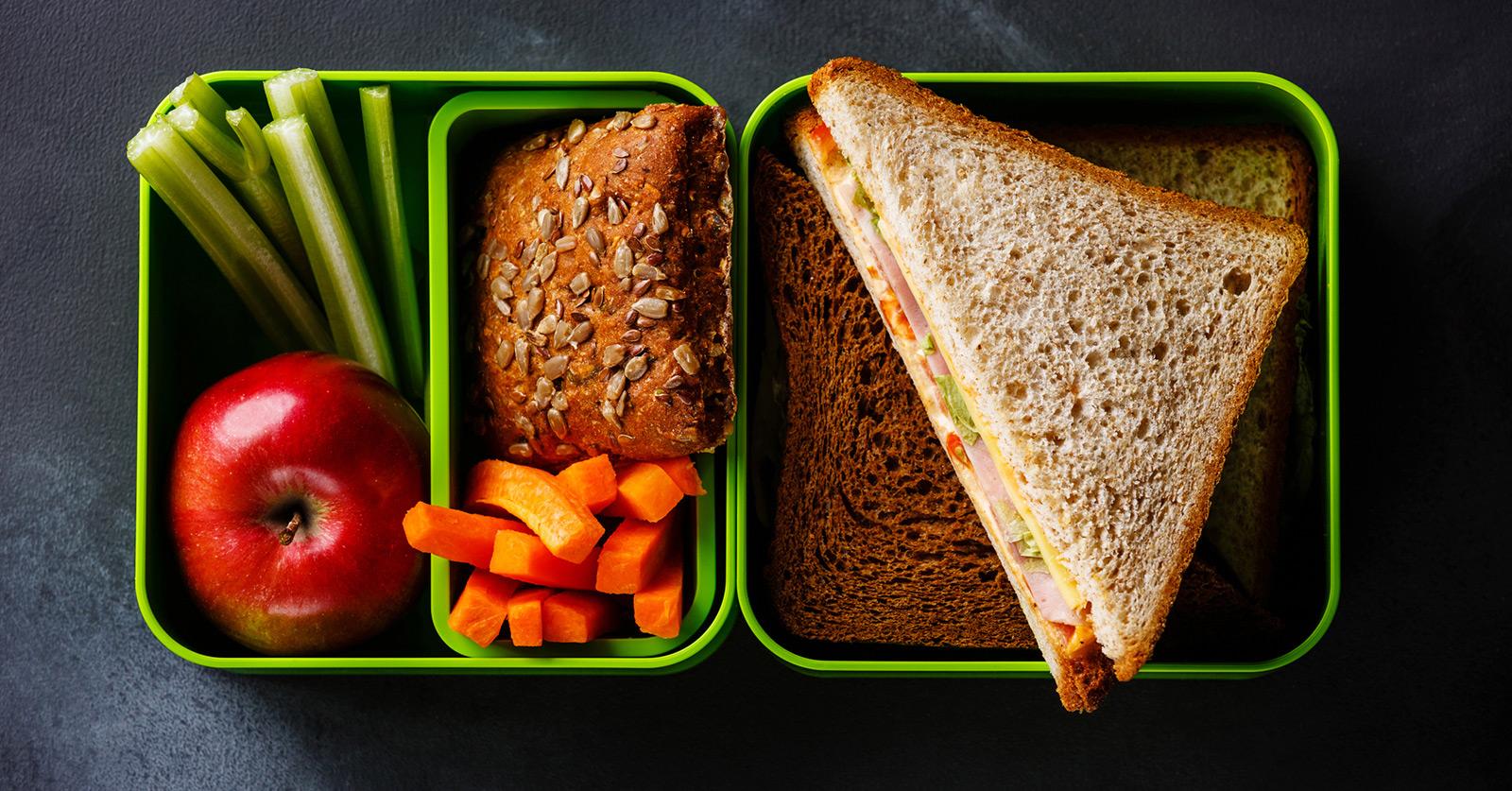 Parenting
Back to school lunches don't have to be a headache.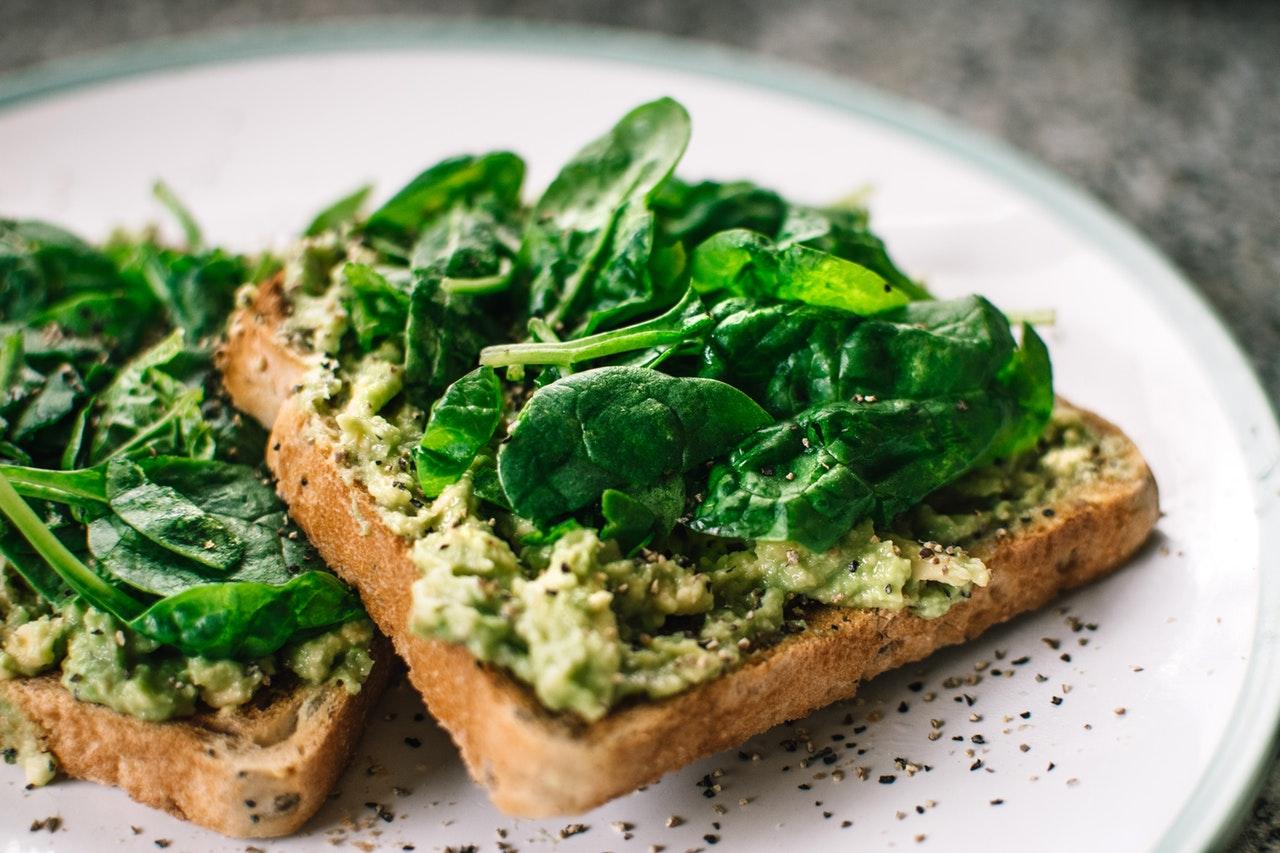 Food
Researchers looked at twitter to see which diet is getting the most love.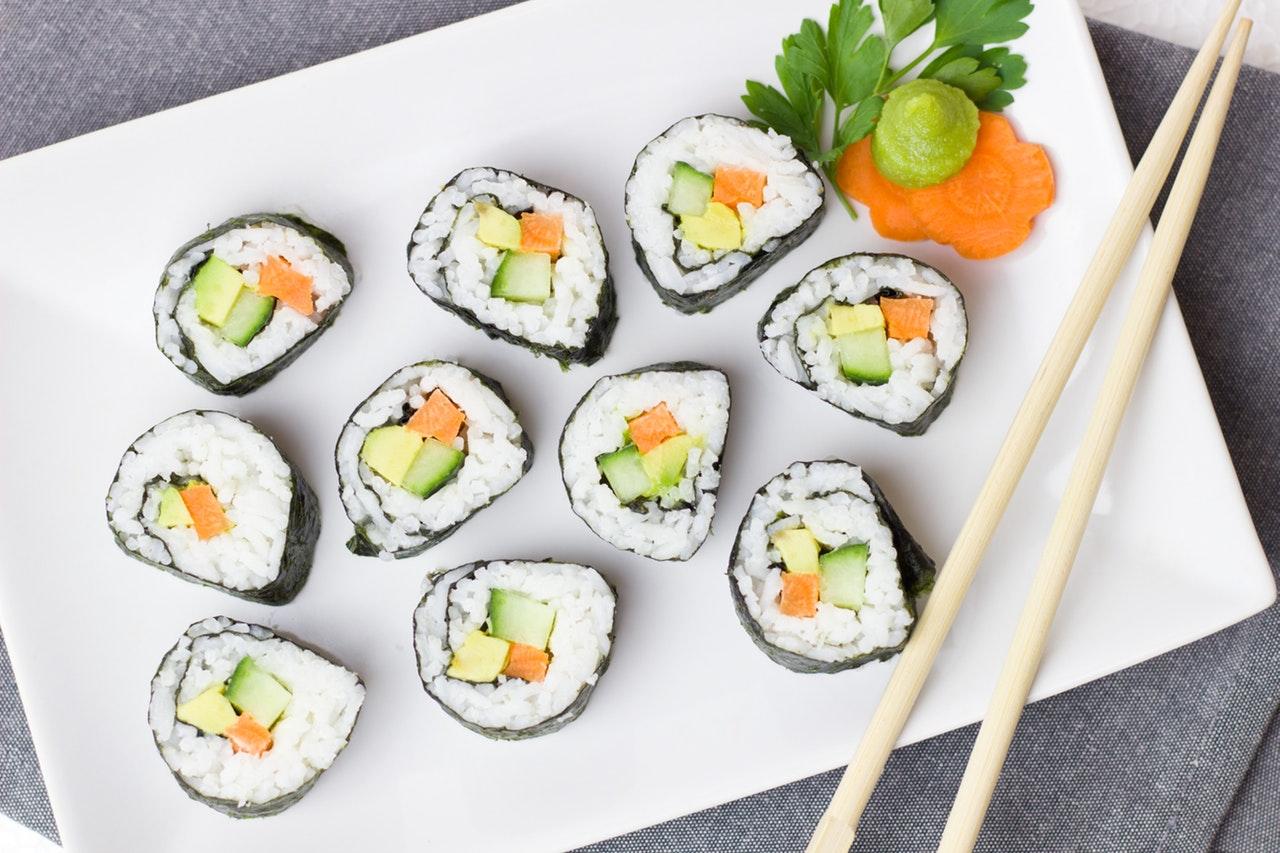 Food
You don't have to sacrifice this important vitamin when going meat-free.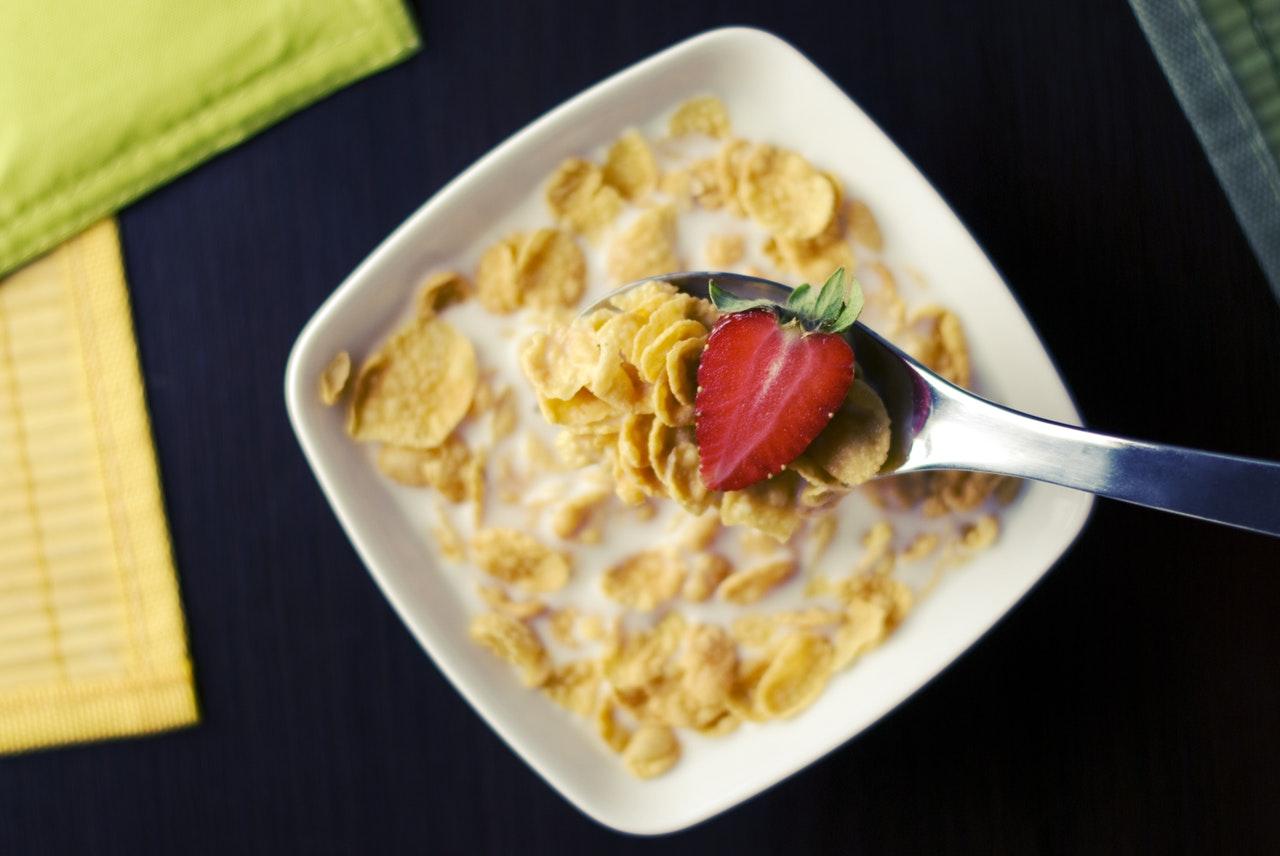 Food
Two out of three plant-based milk purchases are almond-based.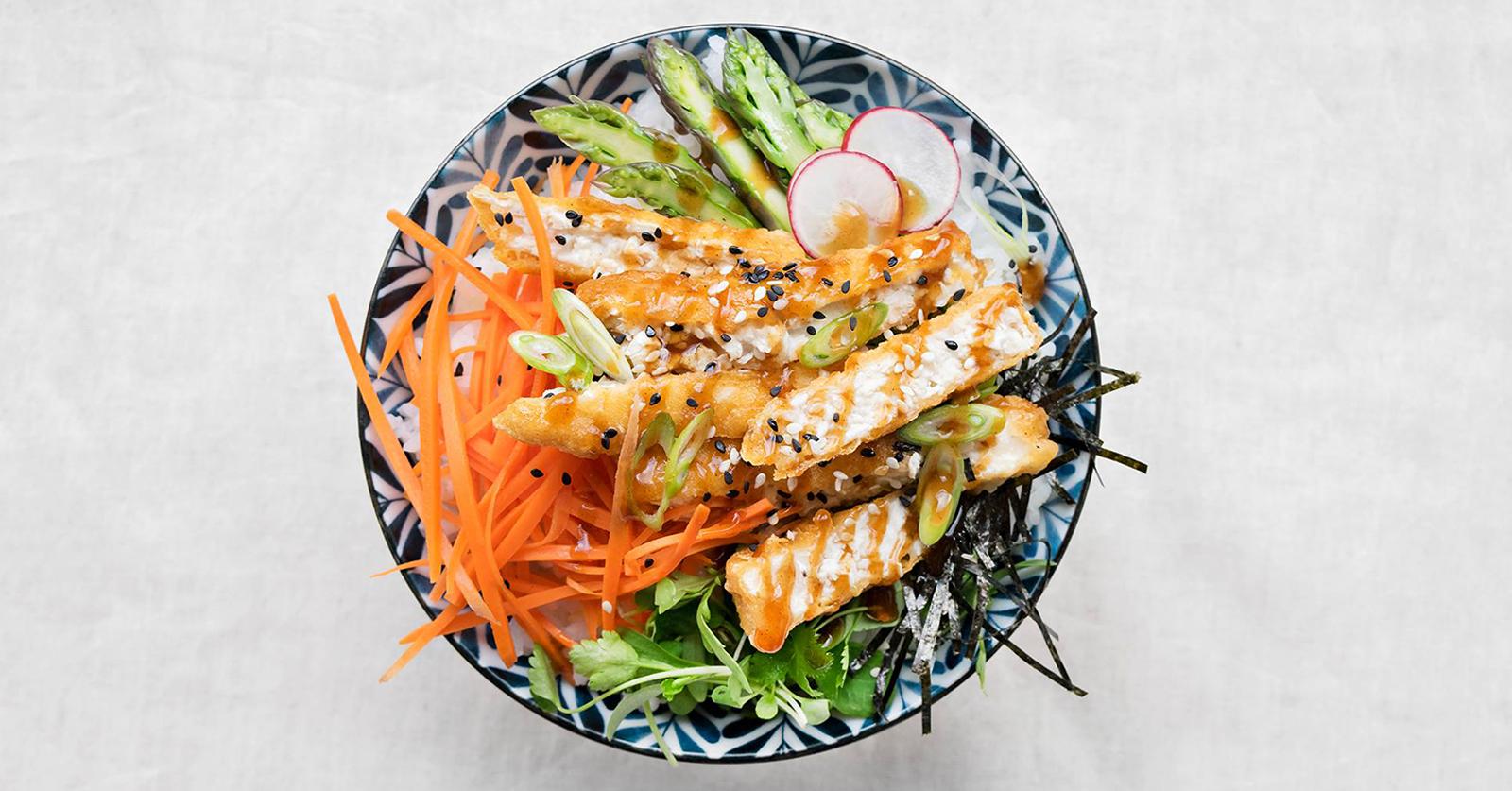 Food
No more missing crab cakes or tuna.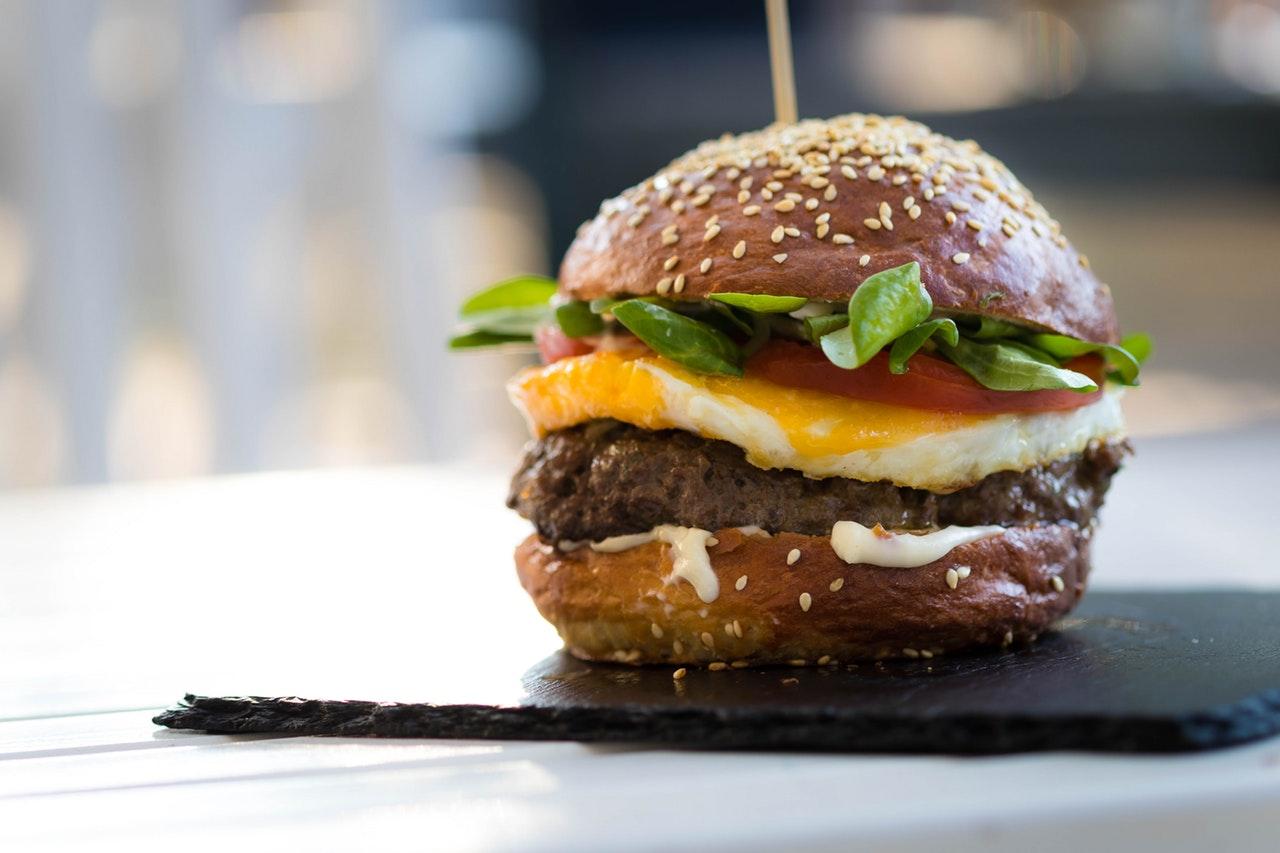 Food
The majority of Americans are willing to give lab-grown meat a shot.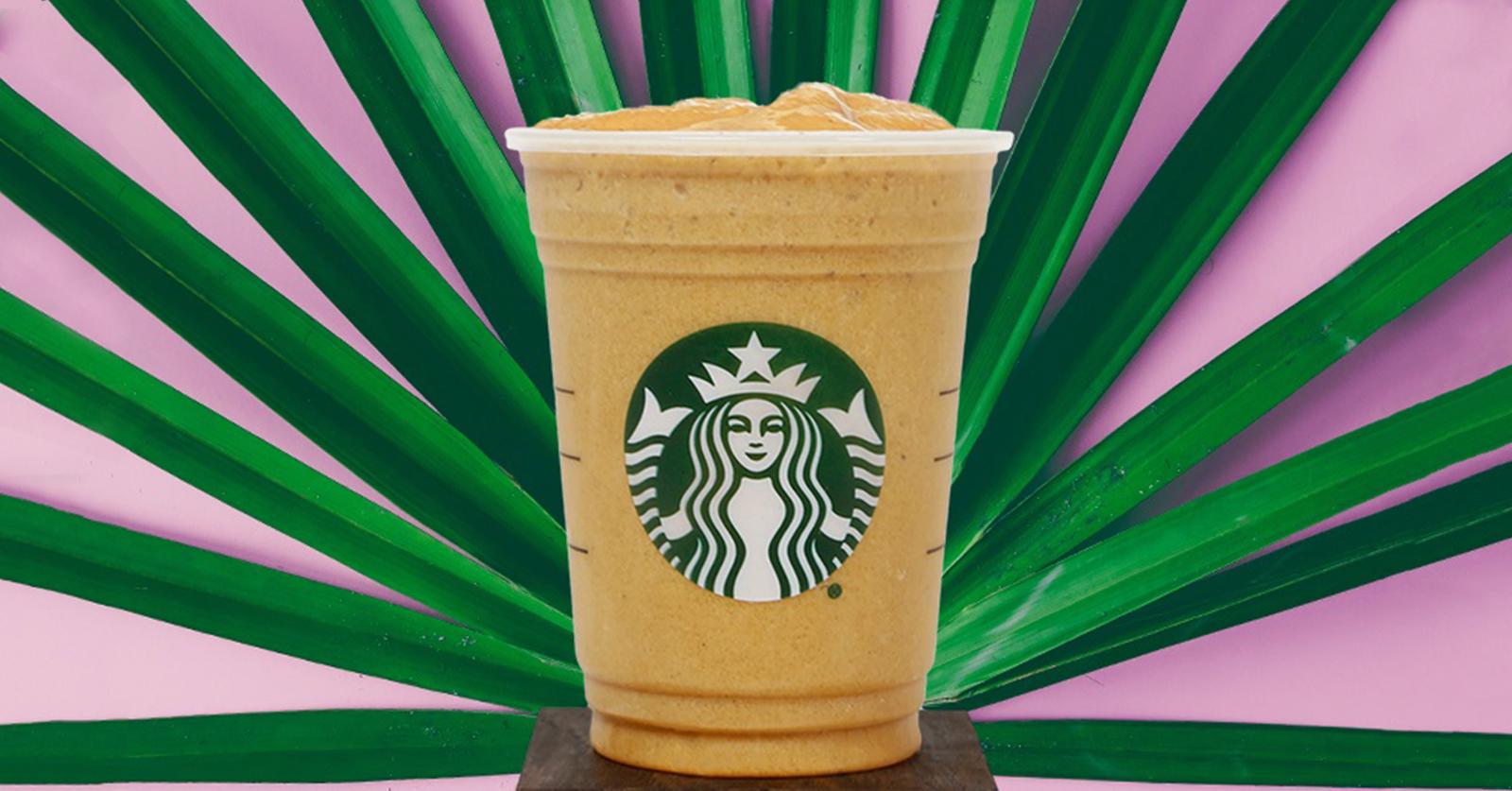 Food
These drinks contain a unique protein that is certified vegan.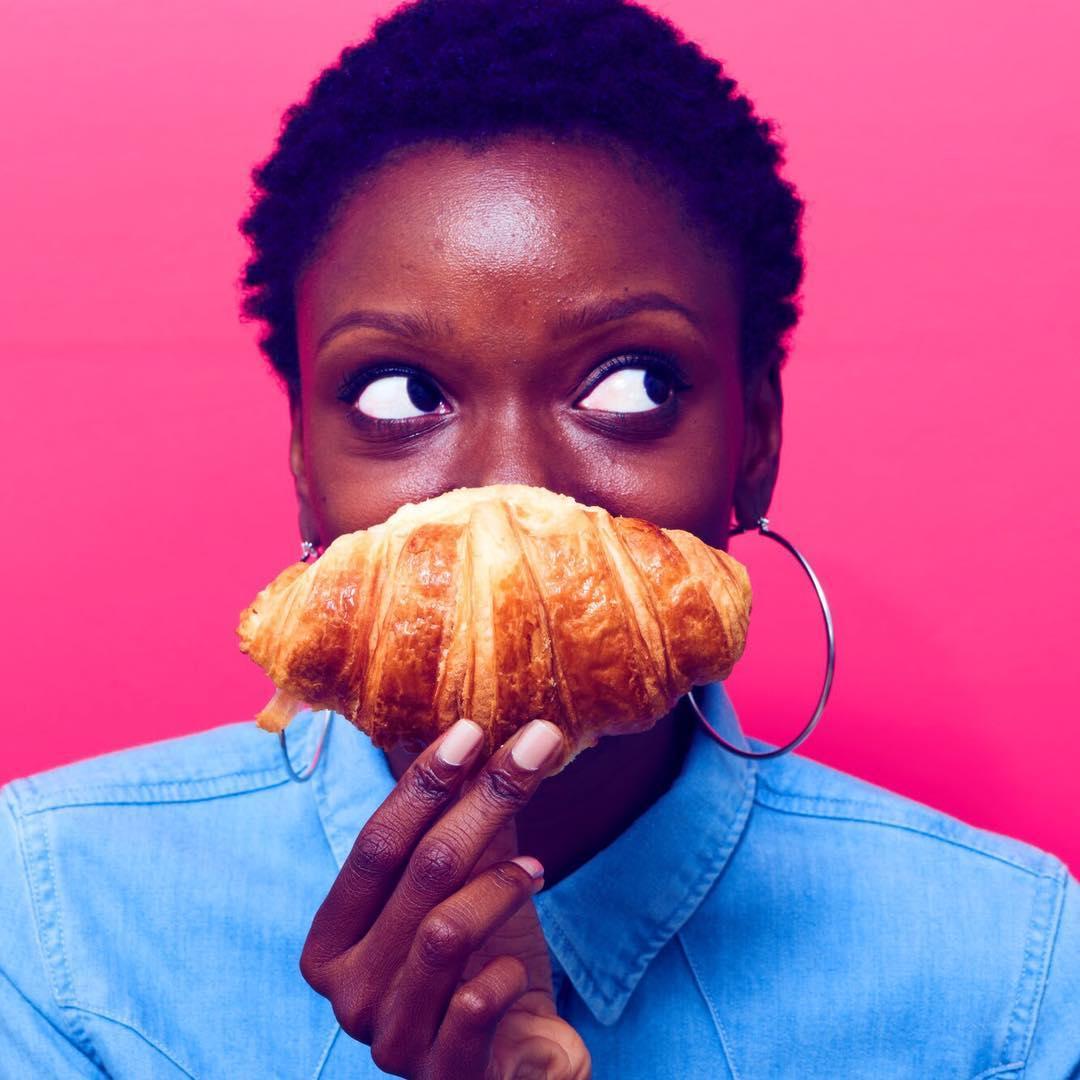 Food
This dairy-free butter alternative is made sustainably.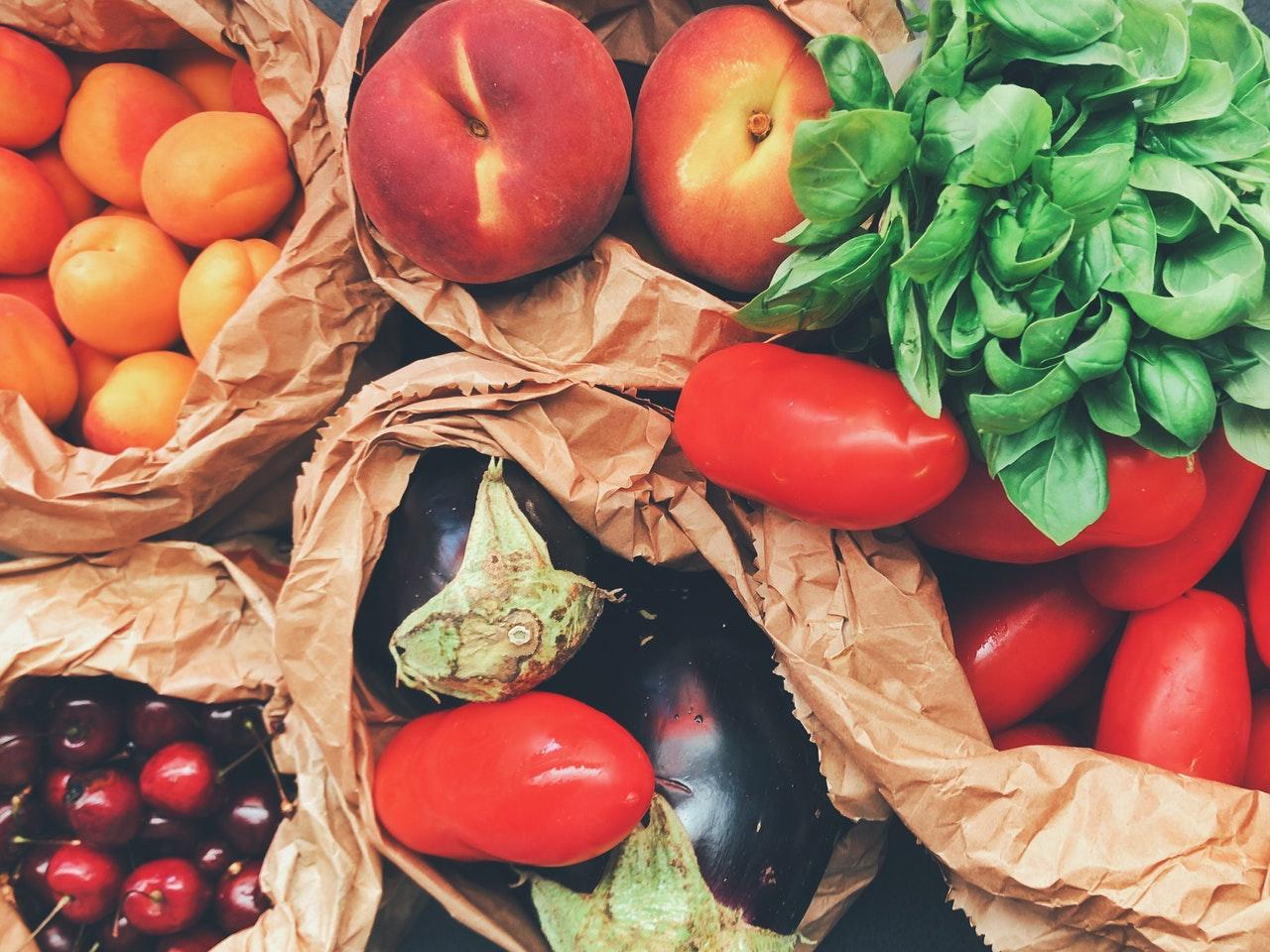 Food
These wraps are an easy way to make your kitchen more sustainable.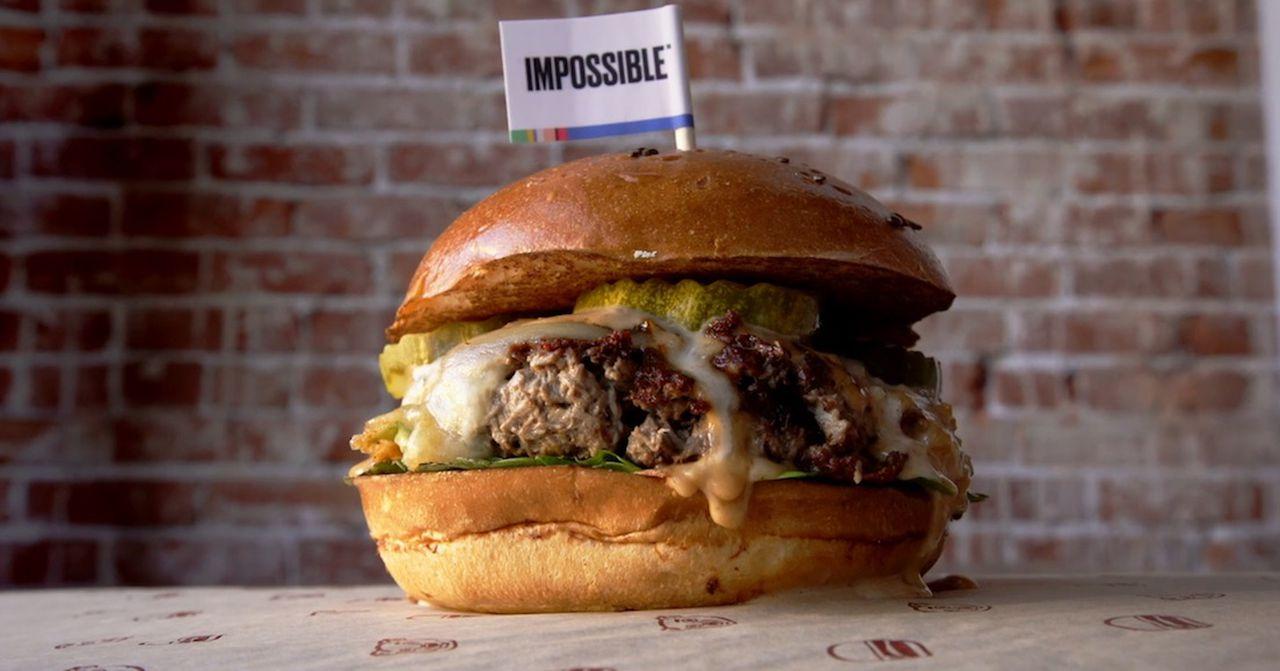 News
Reducing the amount of beef we eat can seriously help the planet.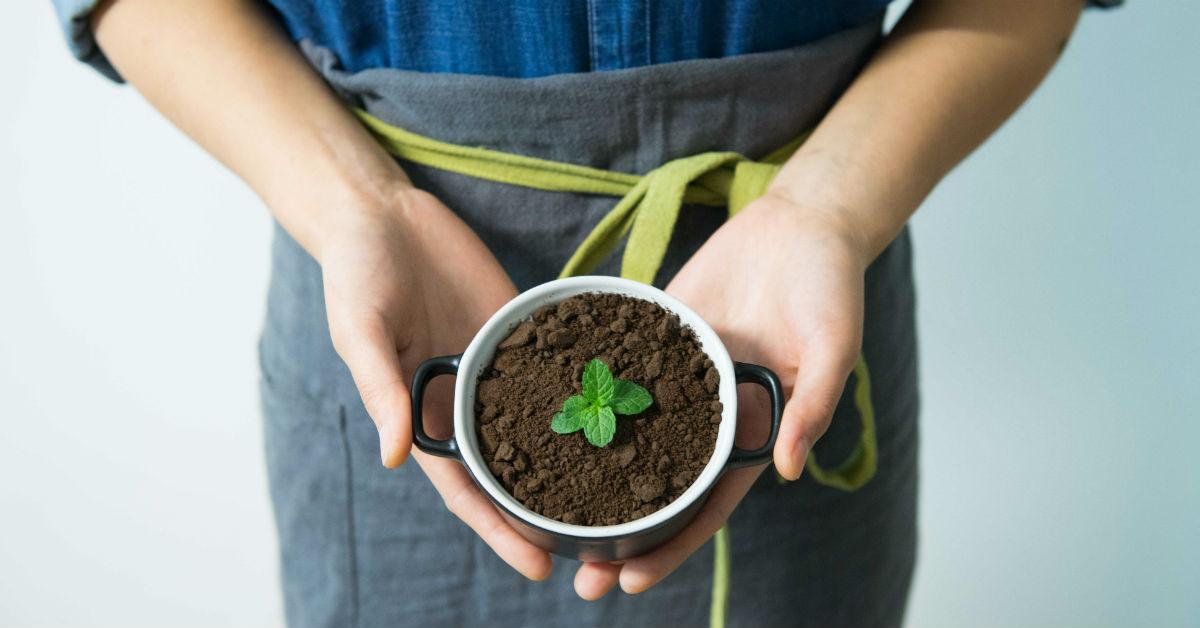 Food
Plant and harvest your own mint, basil, and thyme at home with this guide to growing herbs.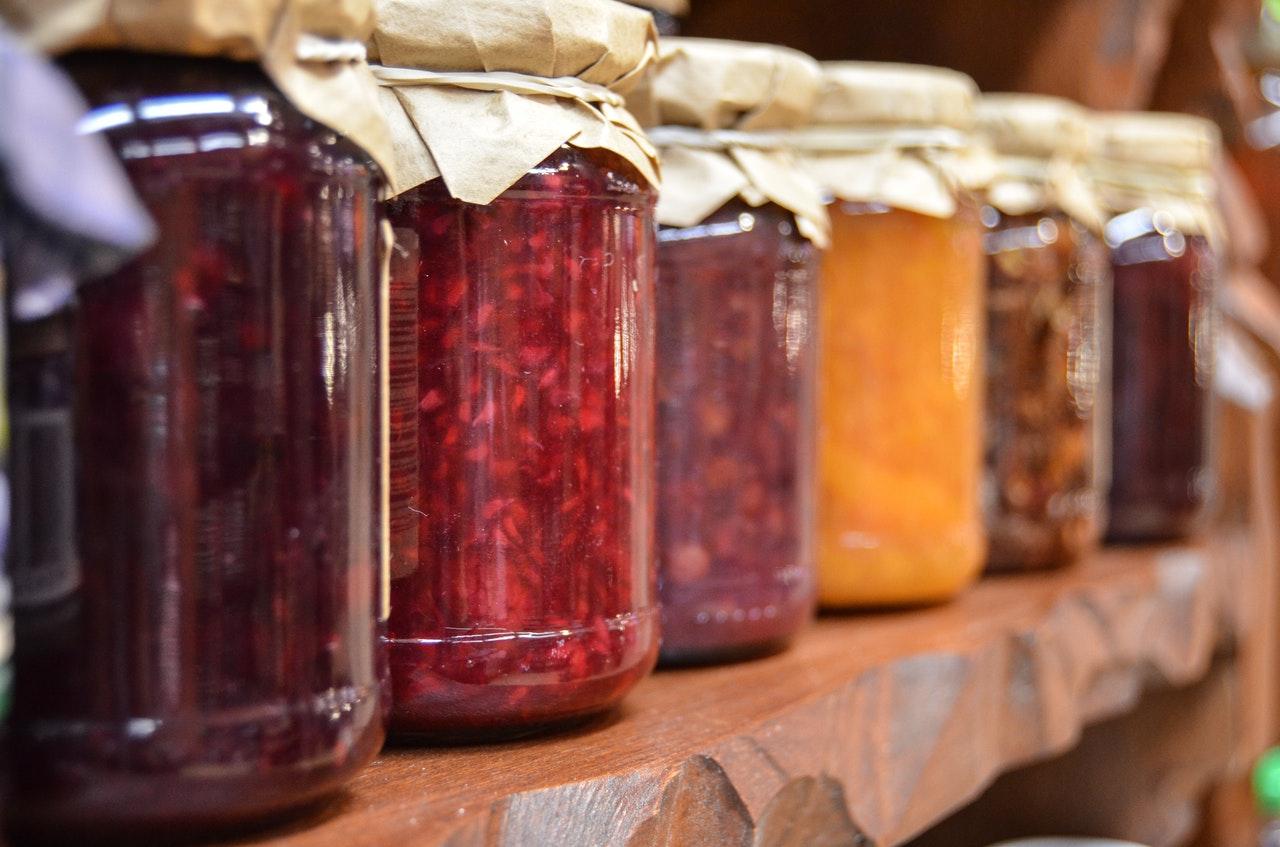 Food
Don't let all of that seasonal fruit go to waste!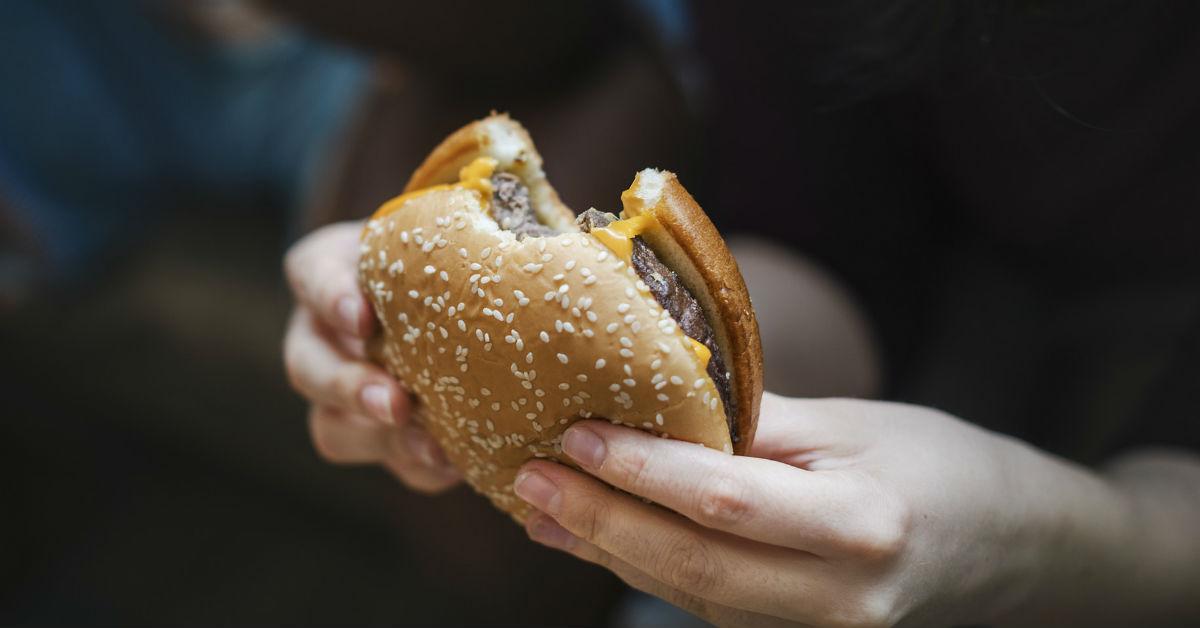 Food
A new report from Mighty Earth assesses the meat production at the biggest American food brands.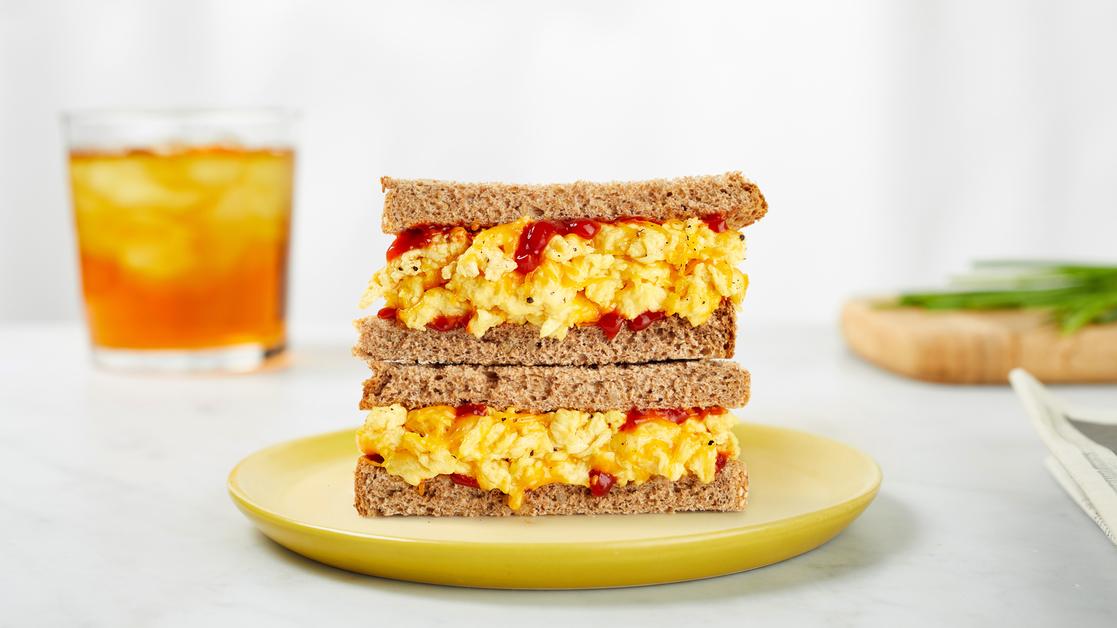 Food
JUSE Egg is coming for your favorite breakfast foods by offering a new plant-based egg replacement that's just as tasty as it is good for the planet.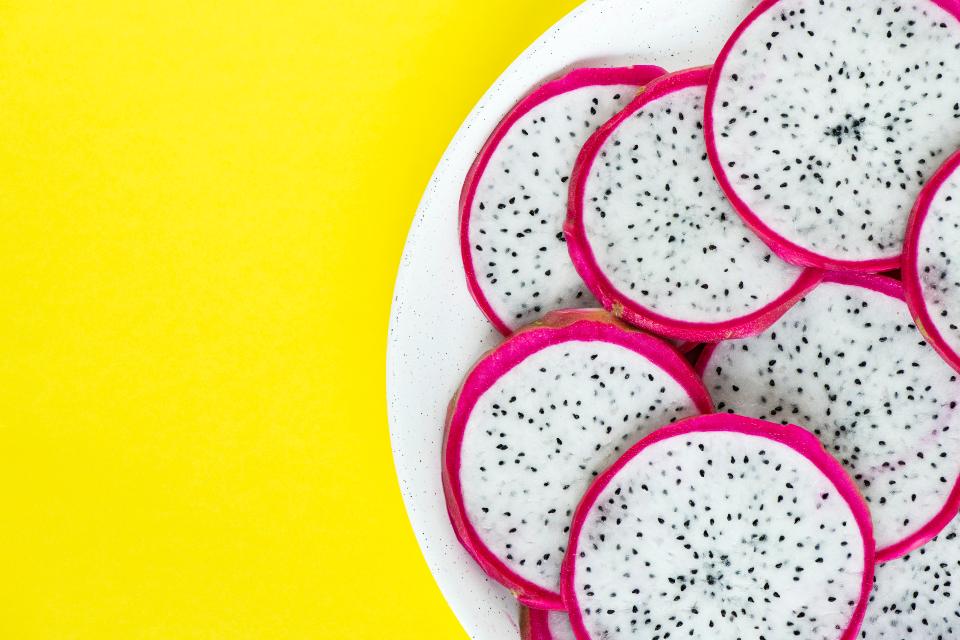 Food
A beginner's guide to understanding "superfoods," why they're so good for your body, and which nutrient-rich foods make the list.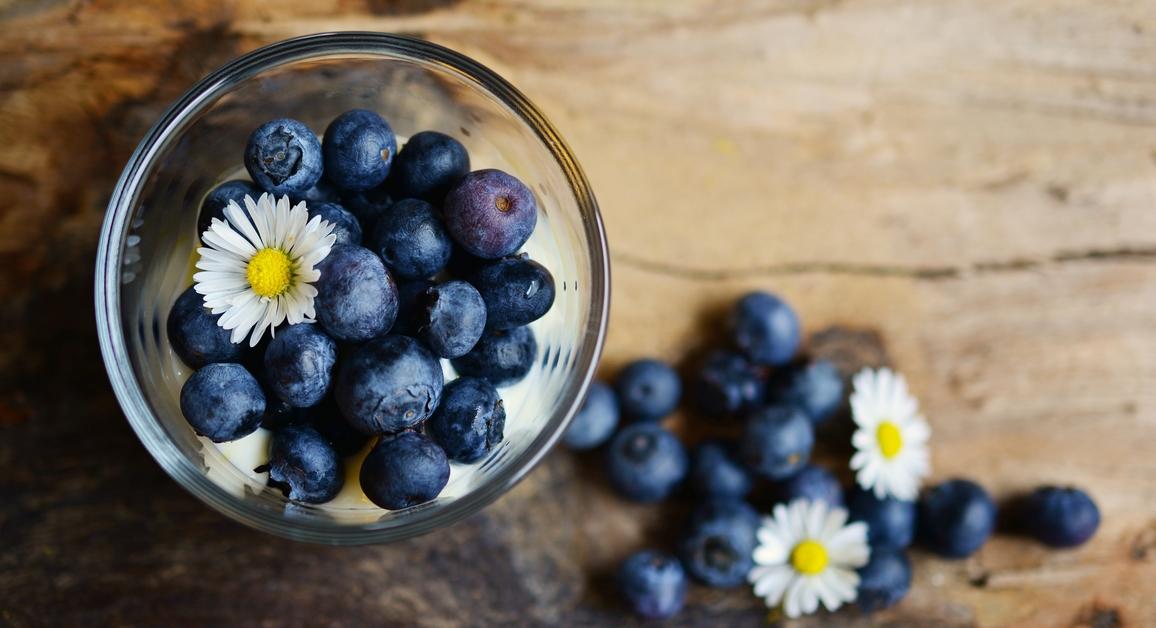 Food
A plant-based diet is associated with a lower risk of heart disease but what does it mean to eat plant-based? We break down the basics of what the term means and how it's different from being vegan or vegetarian.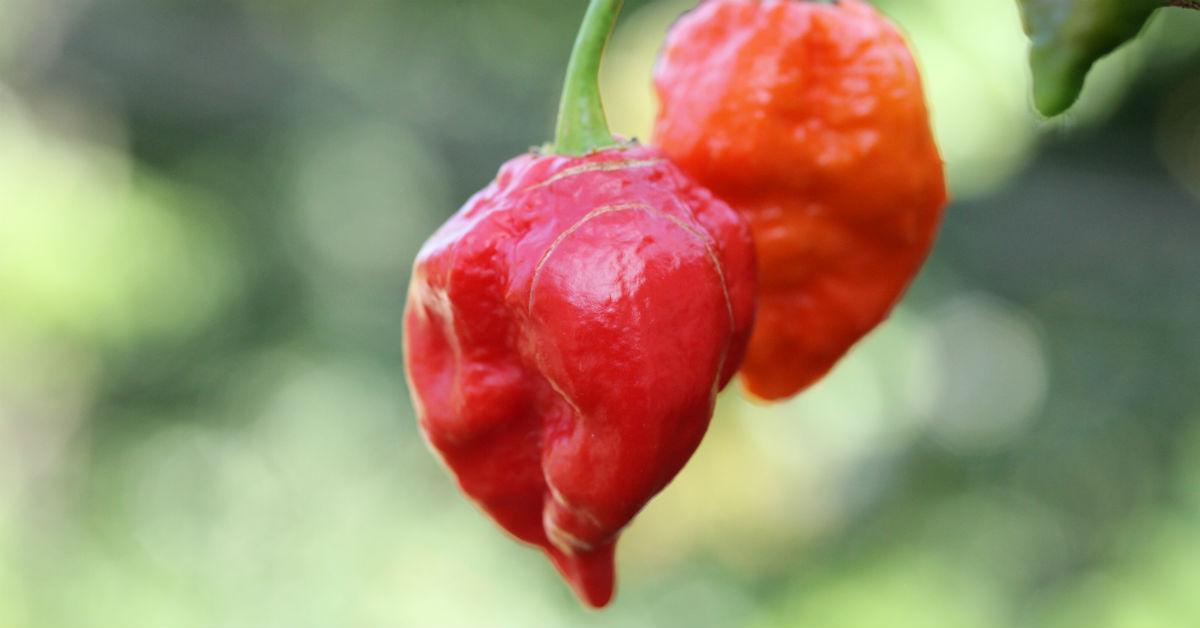 News
Researchers are coating seeds with ghost pepper powder to keep mice away as native plants return to the grasslands.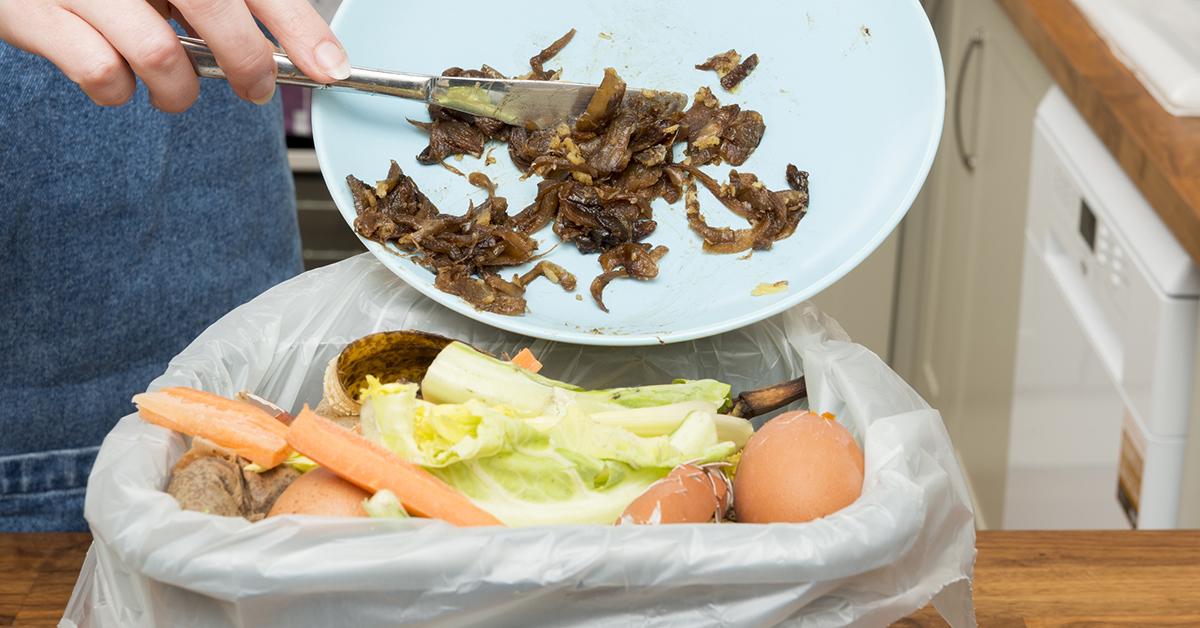 Food
Eliminating waste is easier when it's in your control — check out these small tips that'll make a big difference.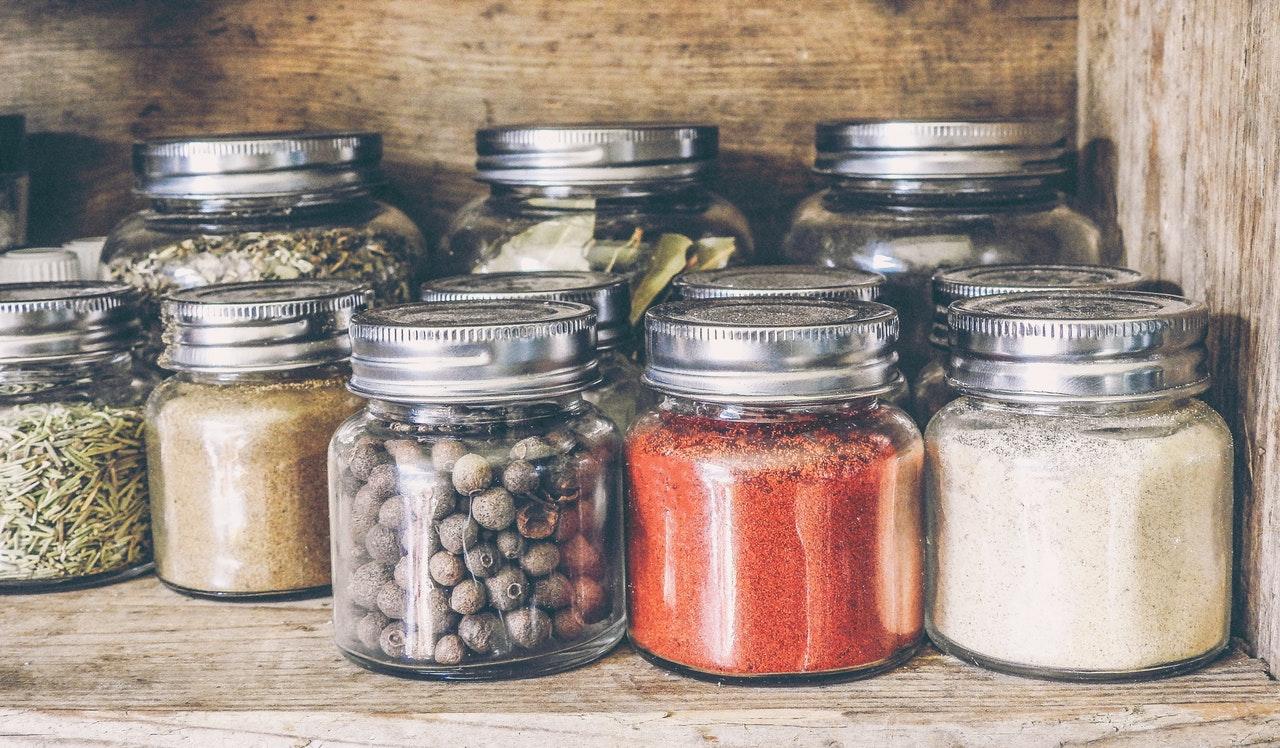 Food
These affordable and easy to use ingredients don't require a speciality store.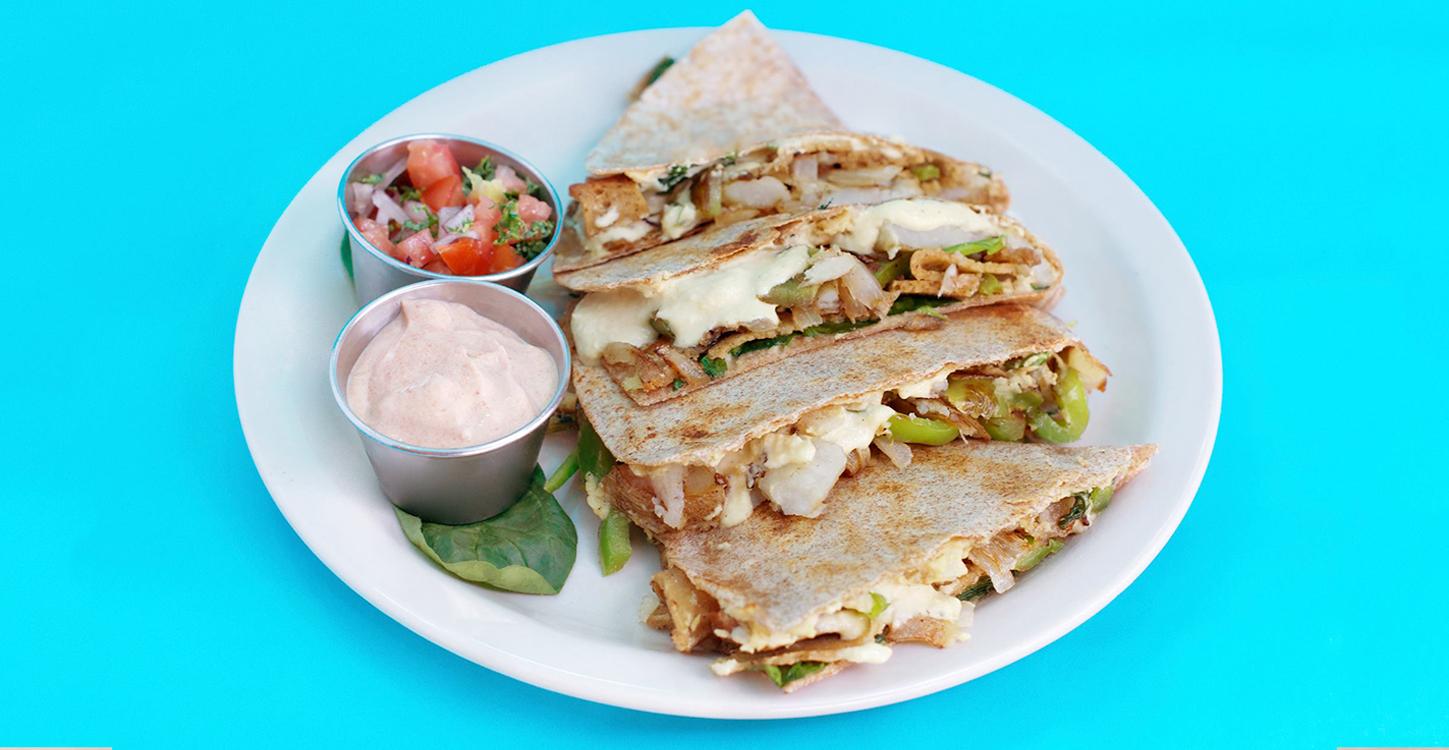 Food
These restaurants are getting creative with vegetables and whole foods.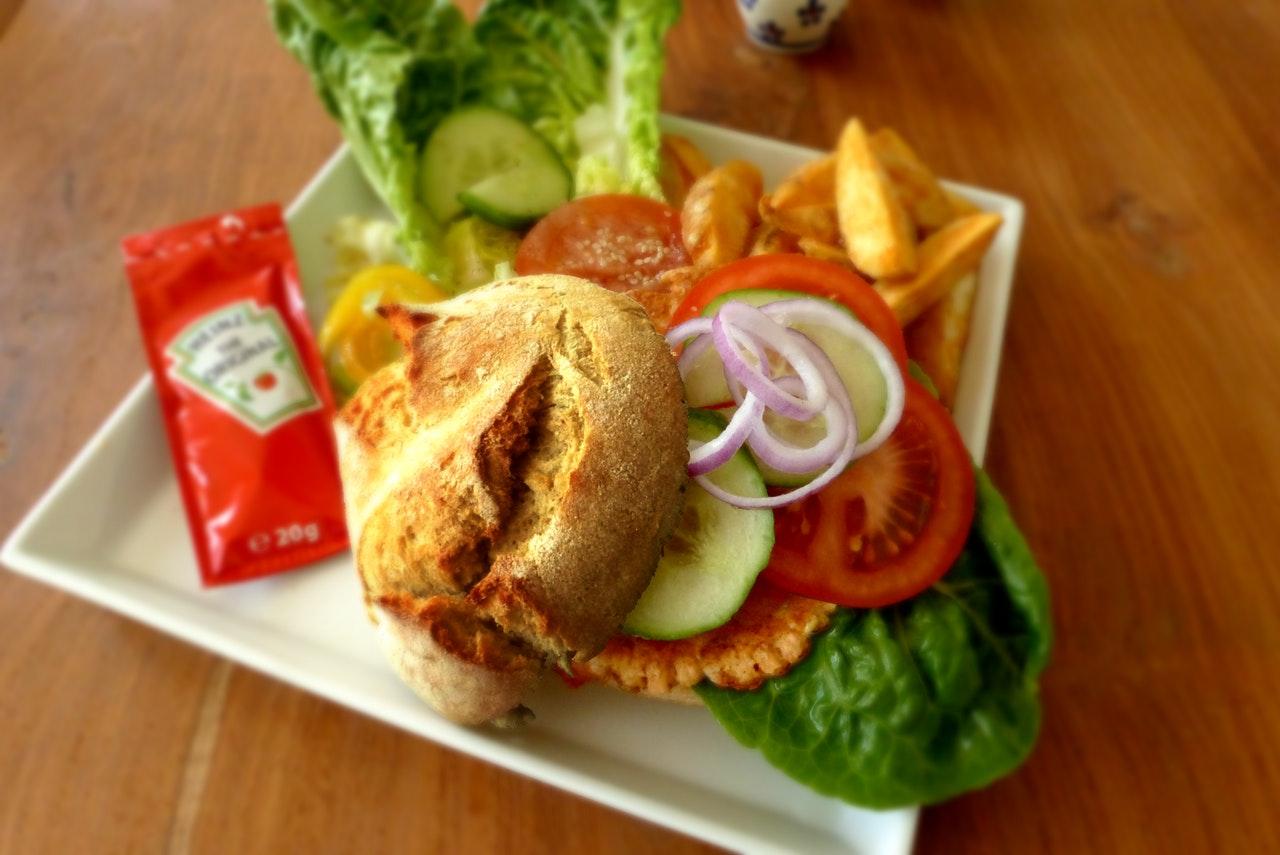 News
This major company is promising to go 100 percent recyclable, reusable, or compostable with their packaging by 2025.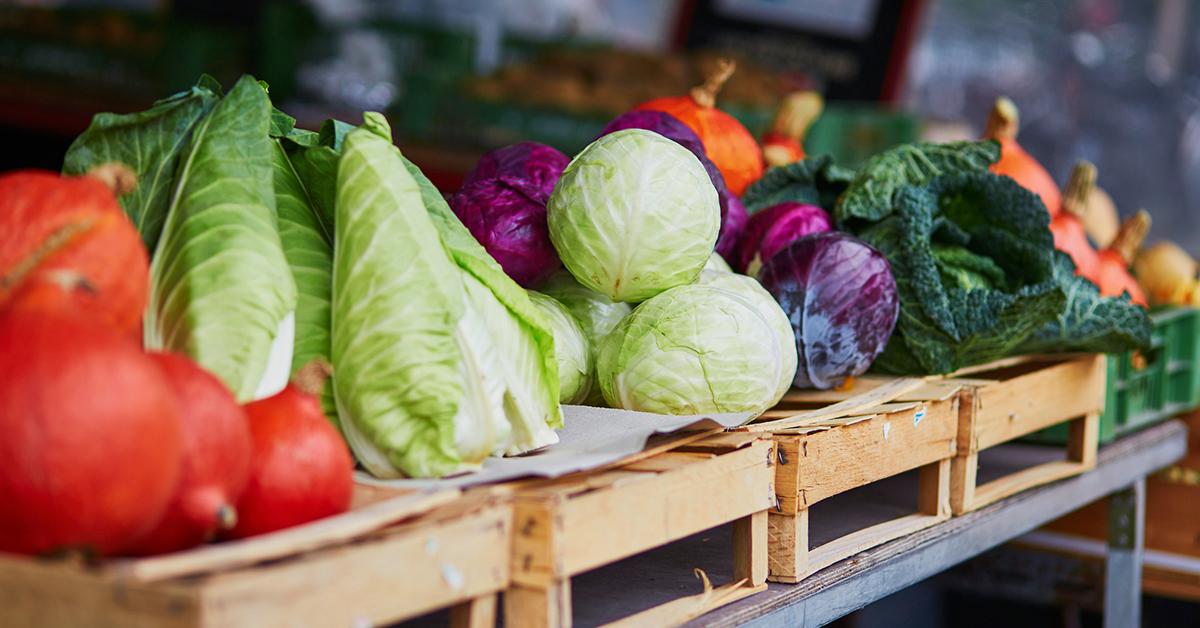 Food
These six superfoods are not only delicious, but they'll also pack a punch with healthy benefits.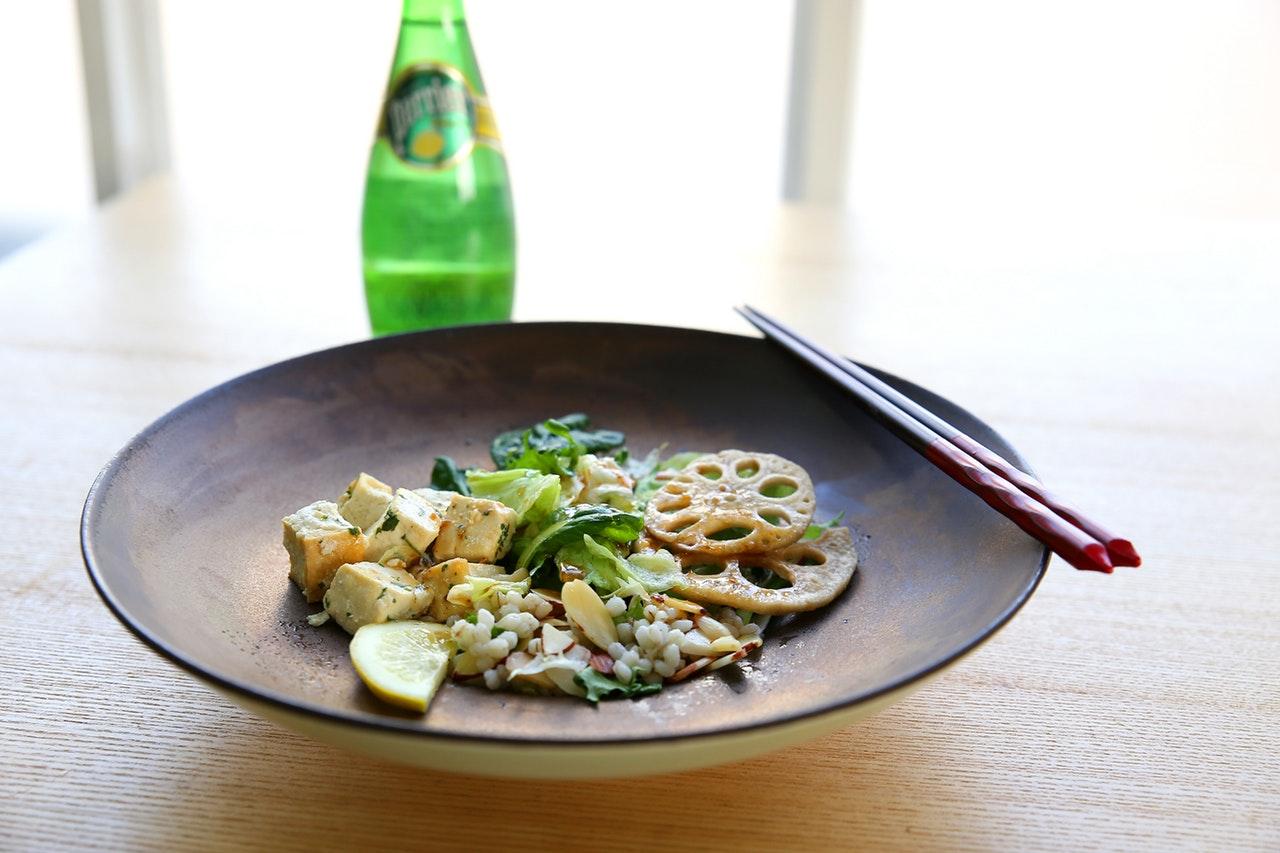 Food
Using plant-based milks and proteins in your morning meal is easier than you might expect.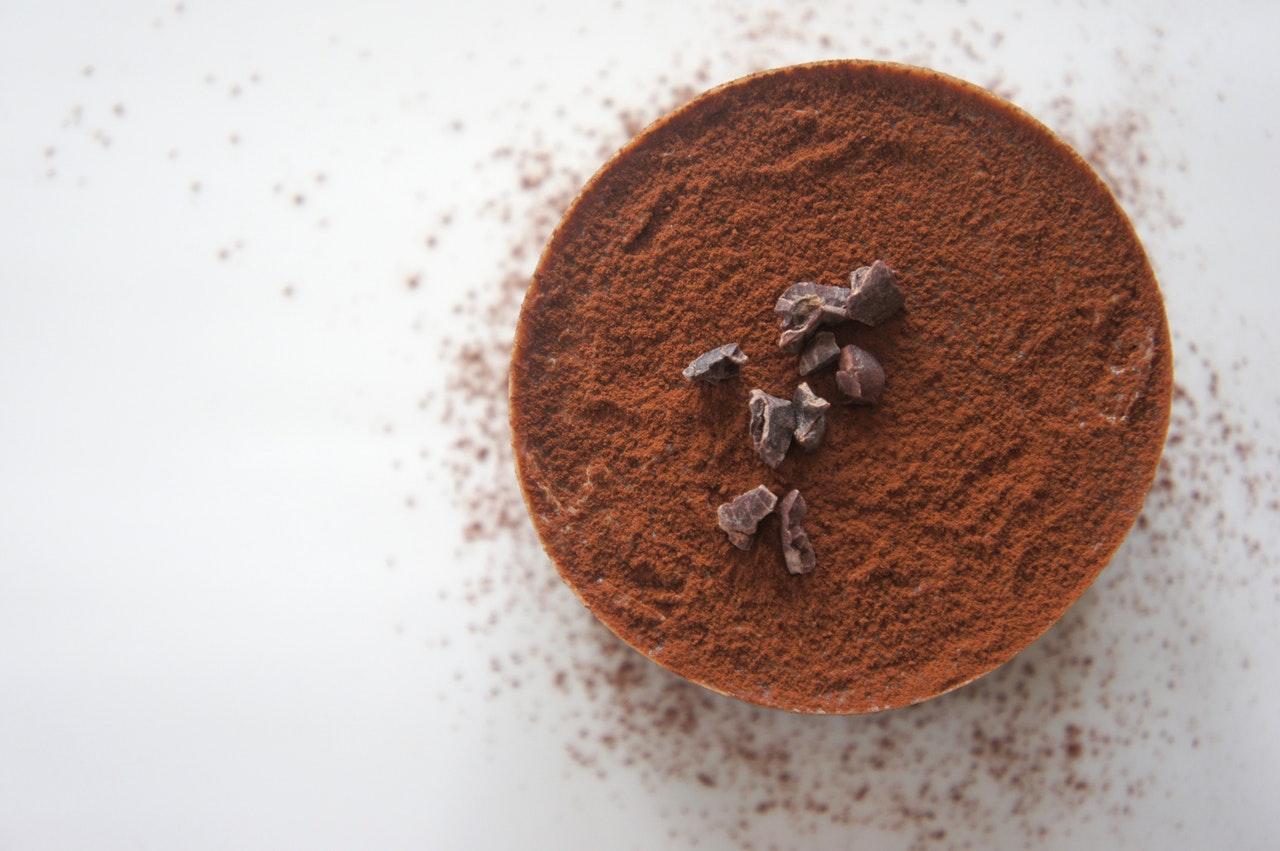 News
Colombia joins a growing list of countries who pledge to producing cocoa that doesn't require deforestation.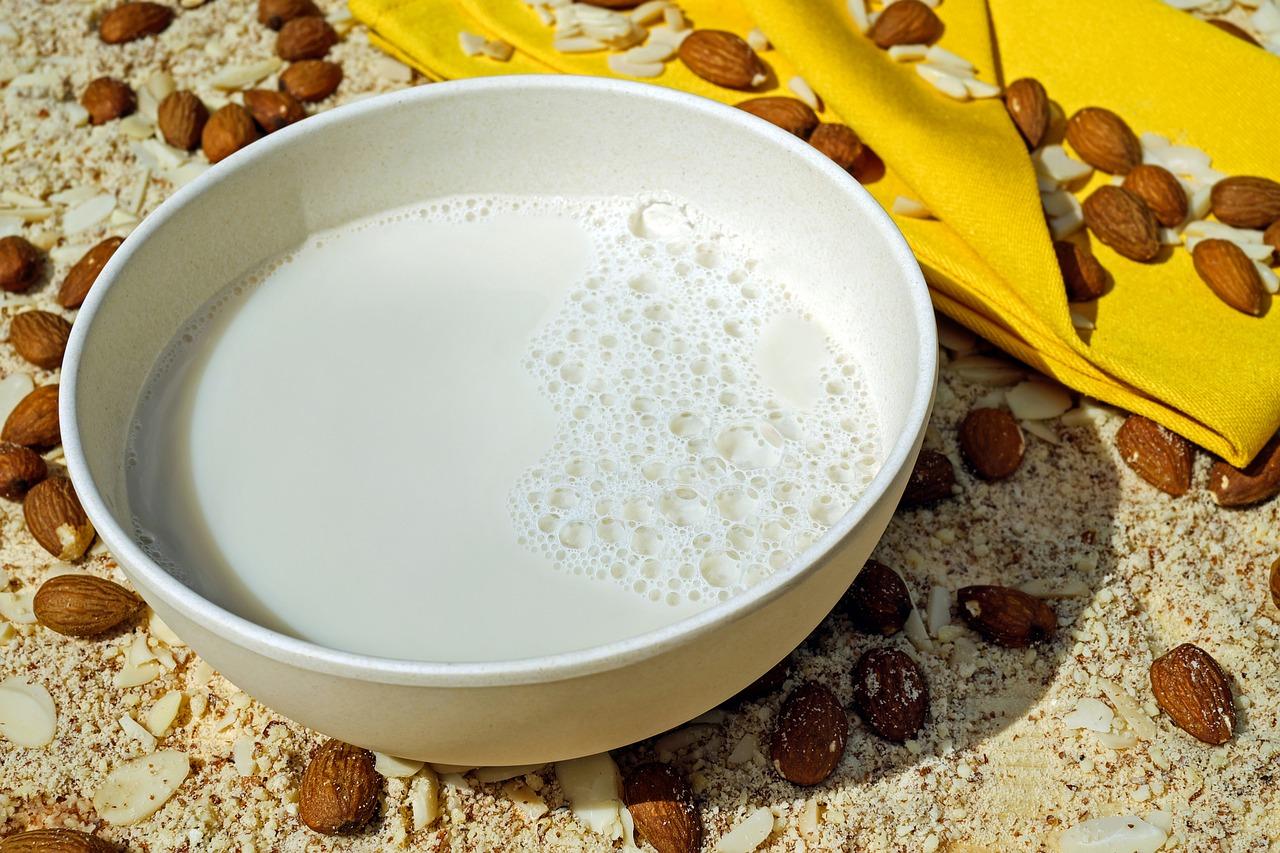 Food
Looking for a dairy alternative? This guide will help you decide if almond, coconut, rice, pea, or soy milk is right for you.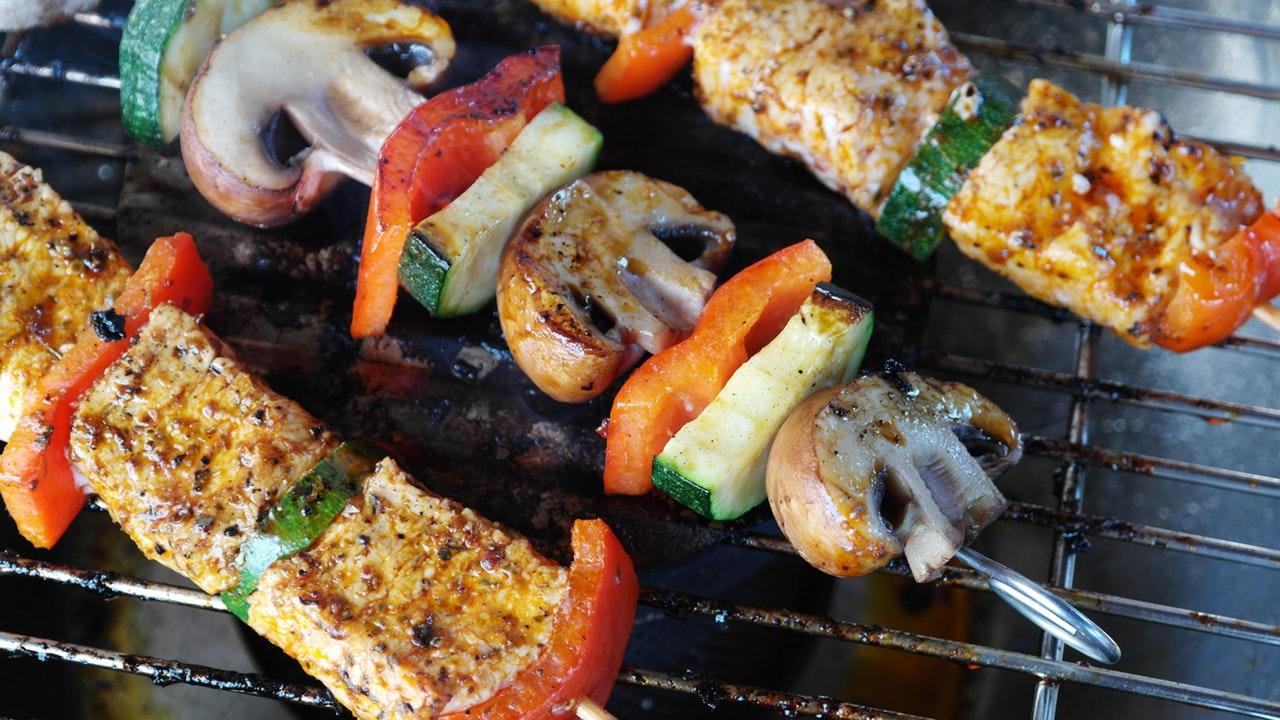 Food
Heat up the grill, because these creative meat-free proteins are tastier and easier than you might expect.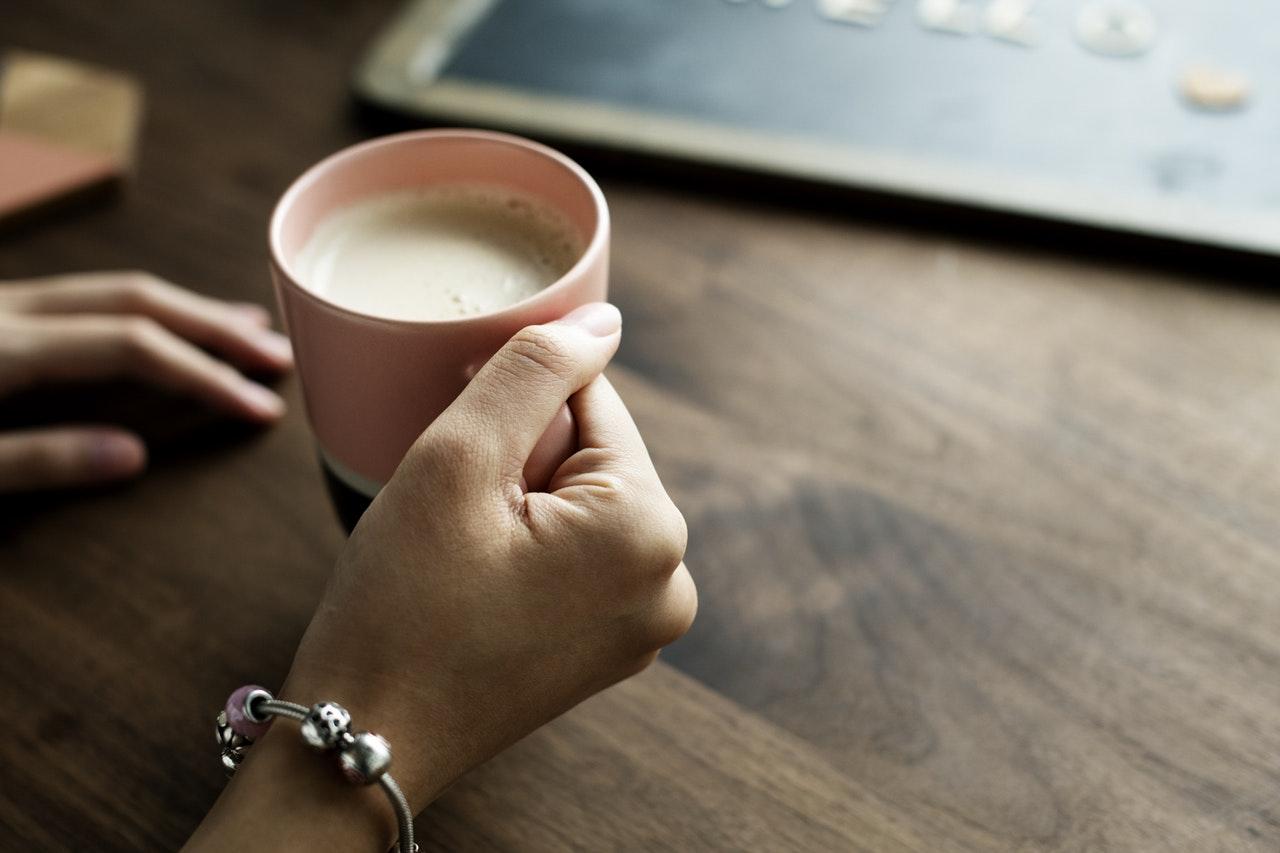 Food
As dairy sales decline, there's a significant spike in plant-based milk alternatives.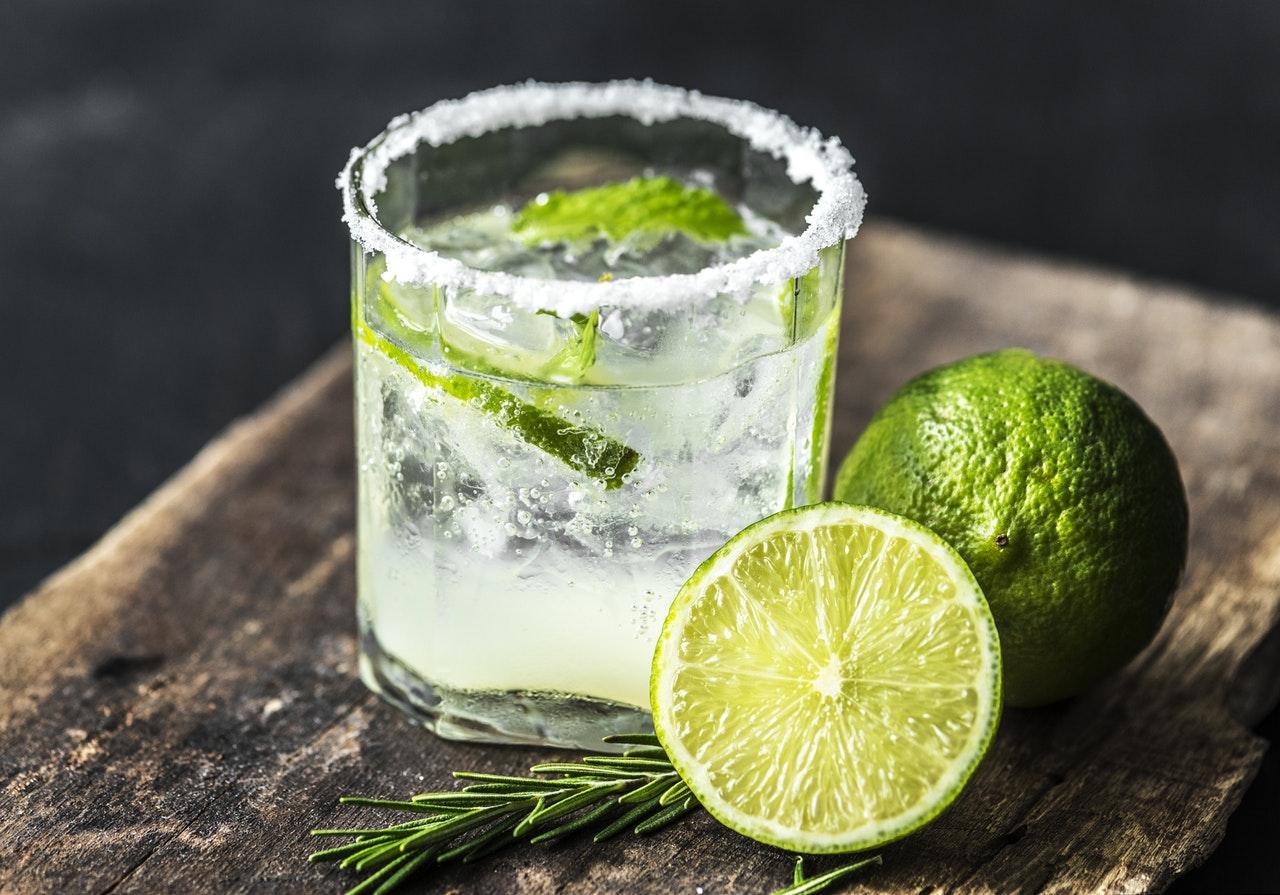 Food
Simple syrups are a great addition to food and drinks. Making them at home gives you the chance to use up overly ripe fruits before they spoil in your fridge.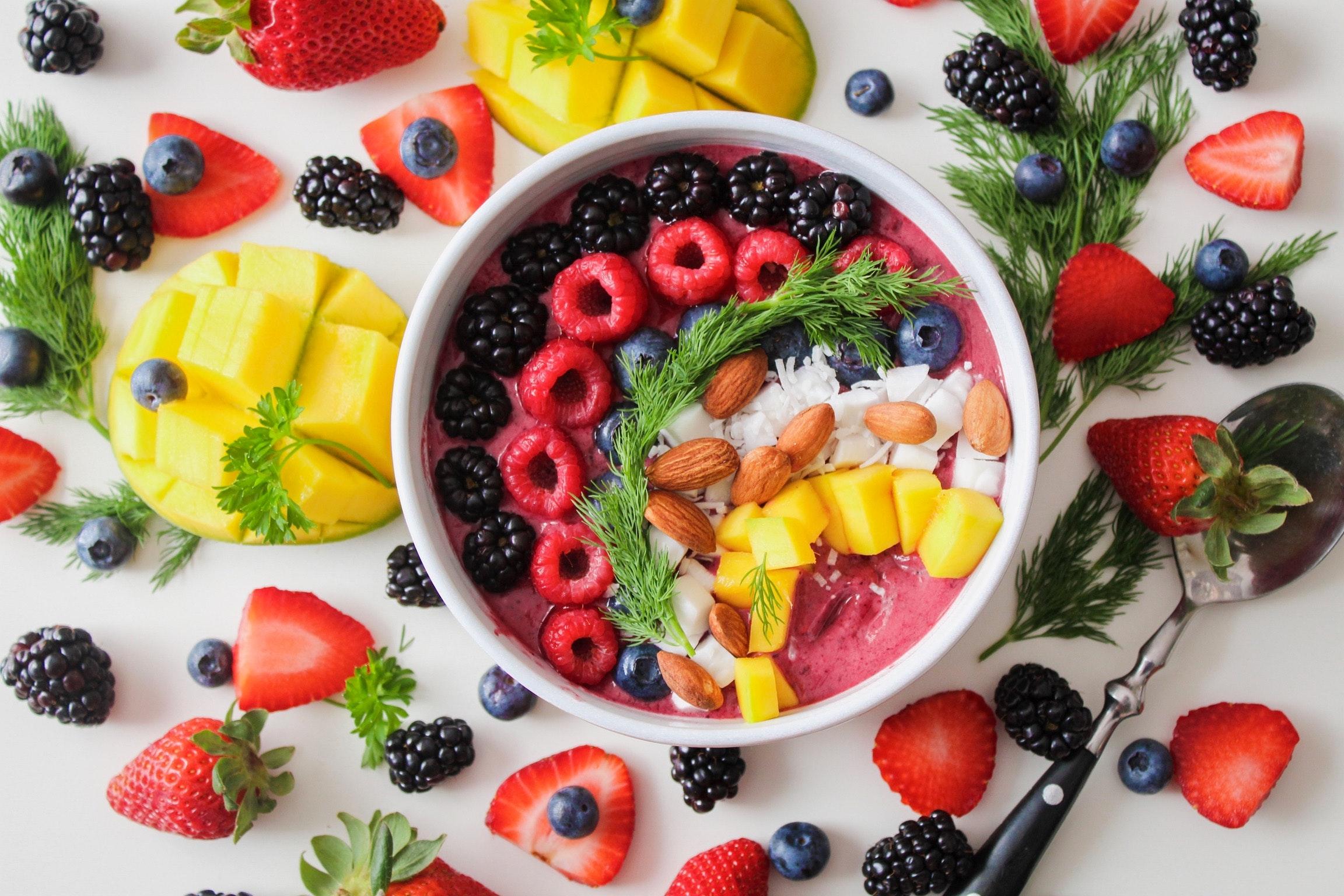 Food
Costco is dropping the Polish dog for acai bowls and soy protein salads.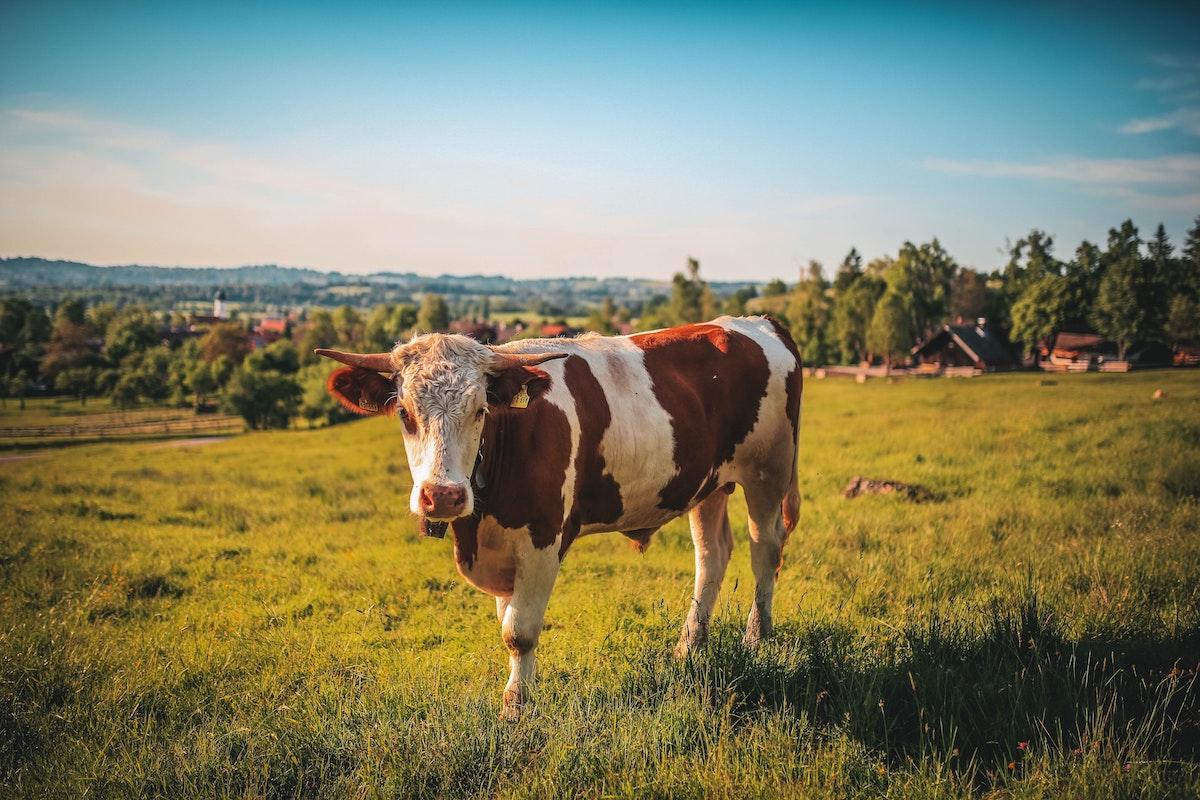 Food
A new report finds that meat and dairy producers are on track to surpass the oil industry's greenhouse gas emissions.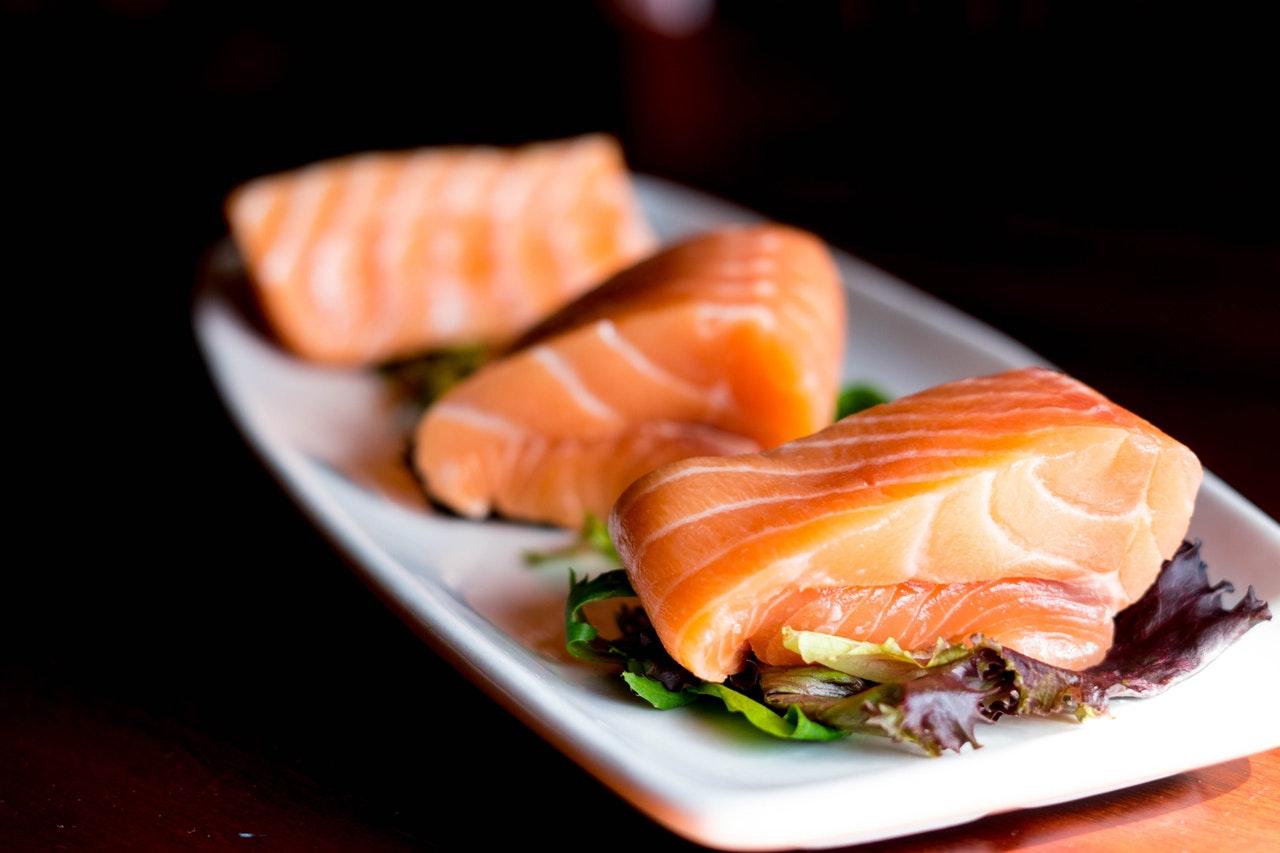 Food
A shocking number of fish caught goes to waste, according to a new report.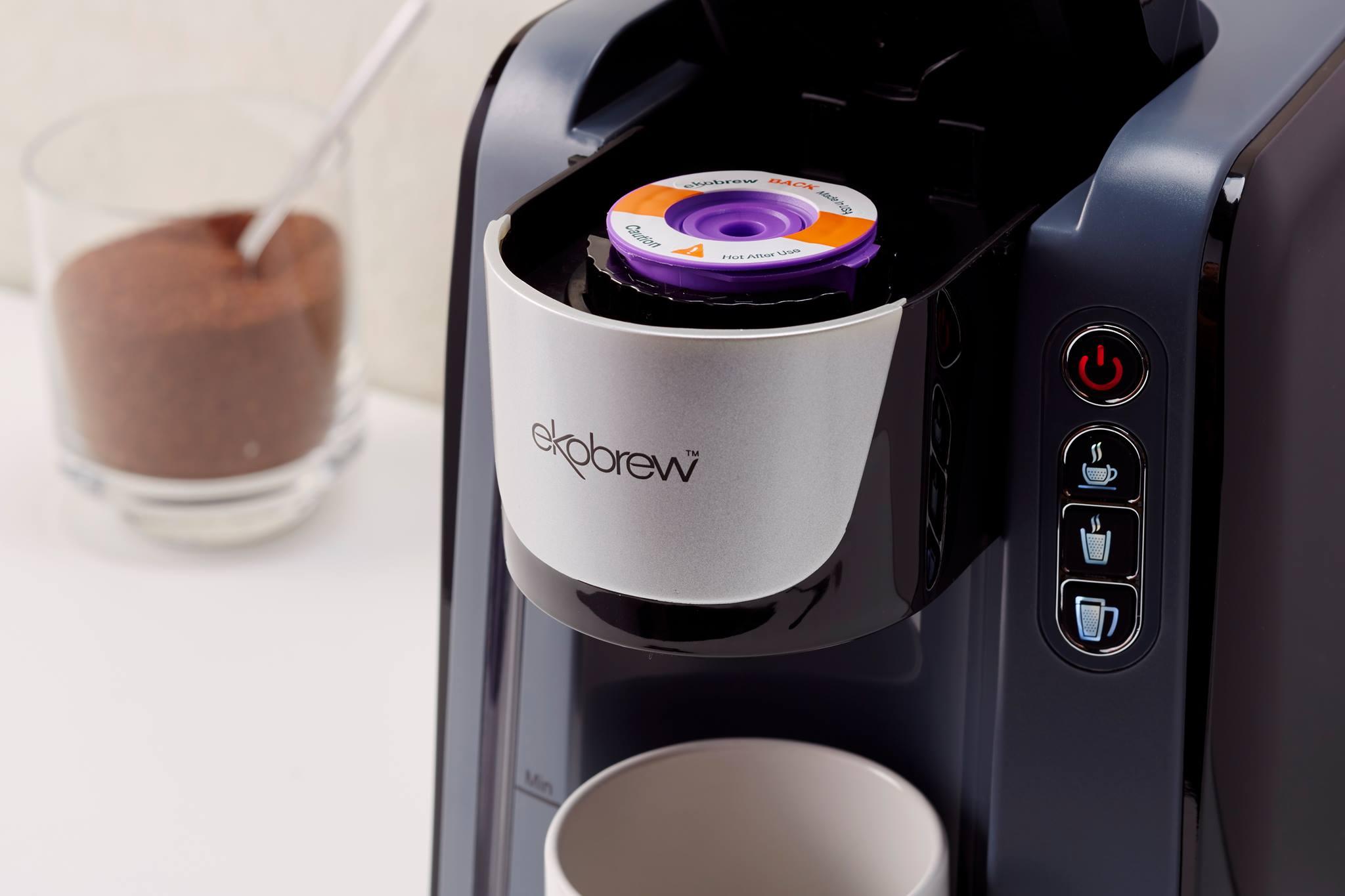 Home
Make your coffee pod habit more sustainable with these reusable K-cups.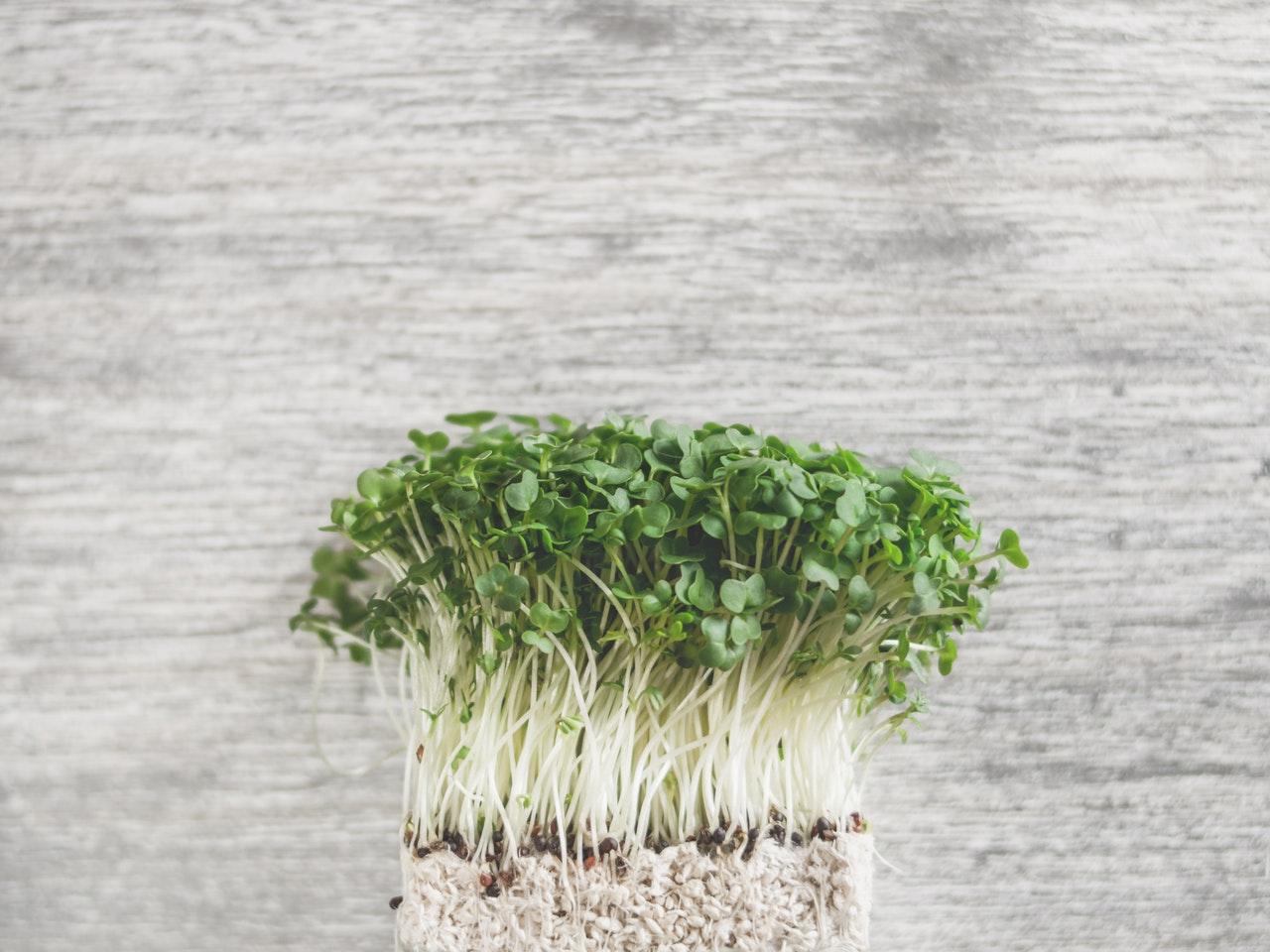 News
One of the biggest airline food providers is starting construction on a vertical farm in Dubai as a solution to demand for fresh greens and a severe water shortage.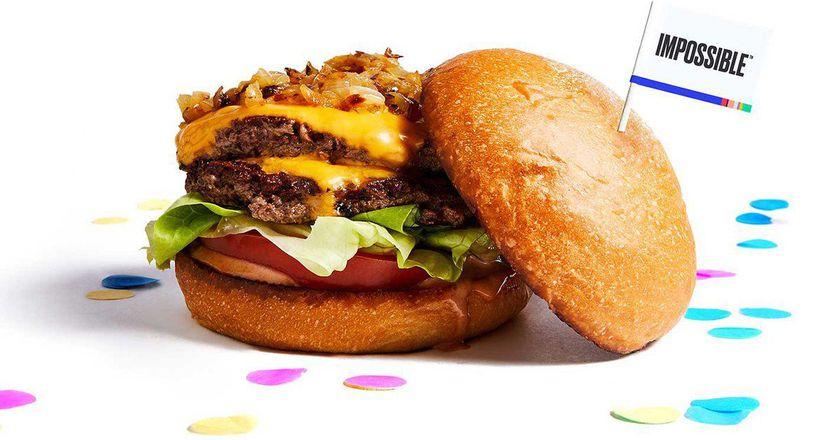 Food
Customers in several states will be able to dine on this plant-based, vegan meat substitute.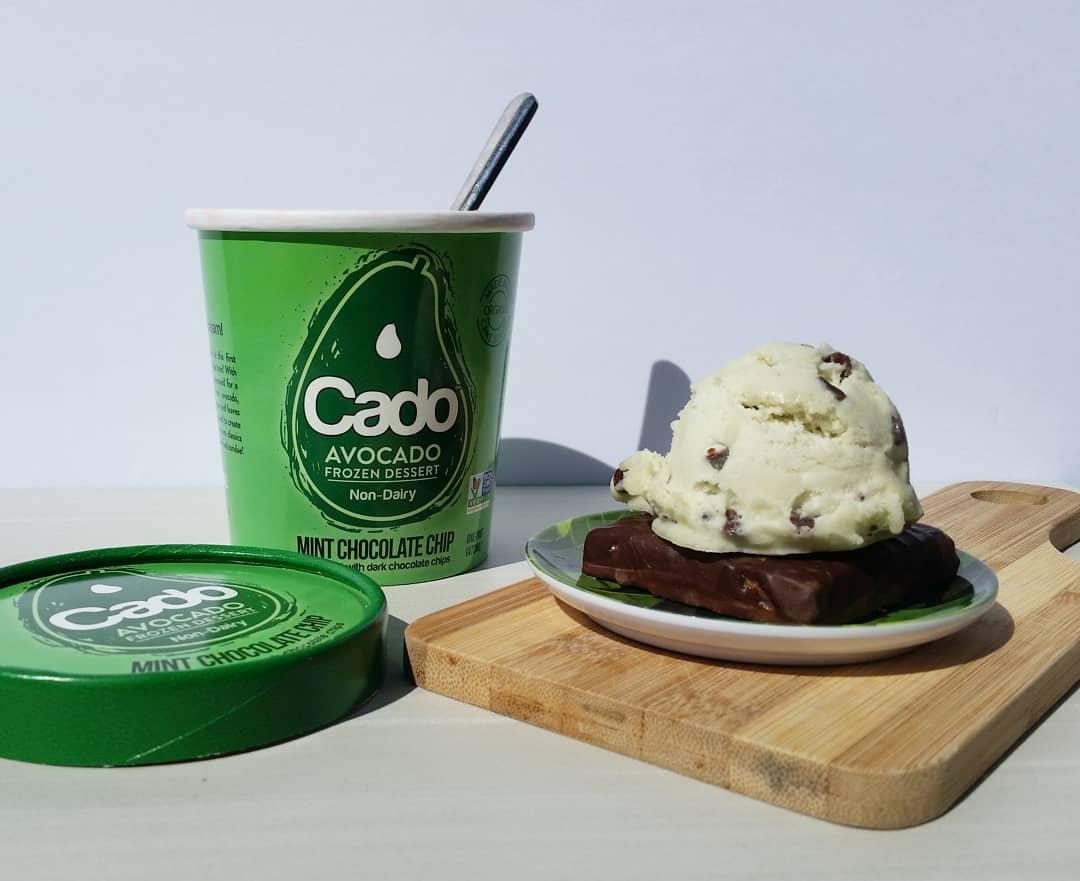 News
Cado is the world's first ice cream created with a creamy avocado base. There's no dairy or nuts added, no artificial ingredients come along with the various flavors they offer, and the product is completely organic.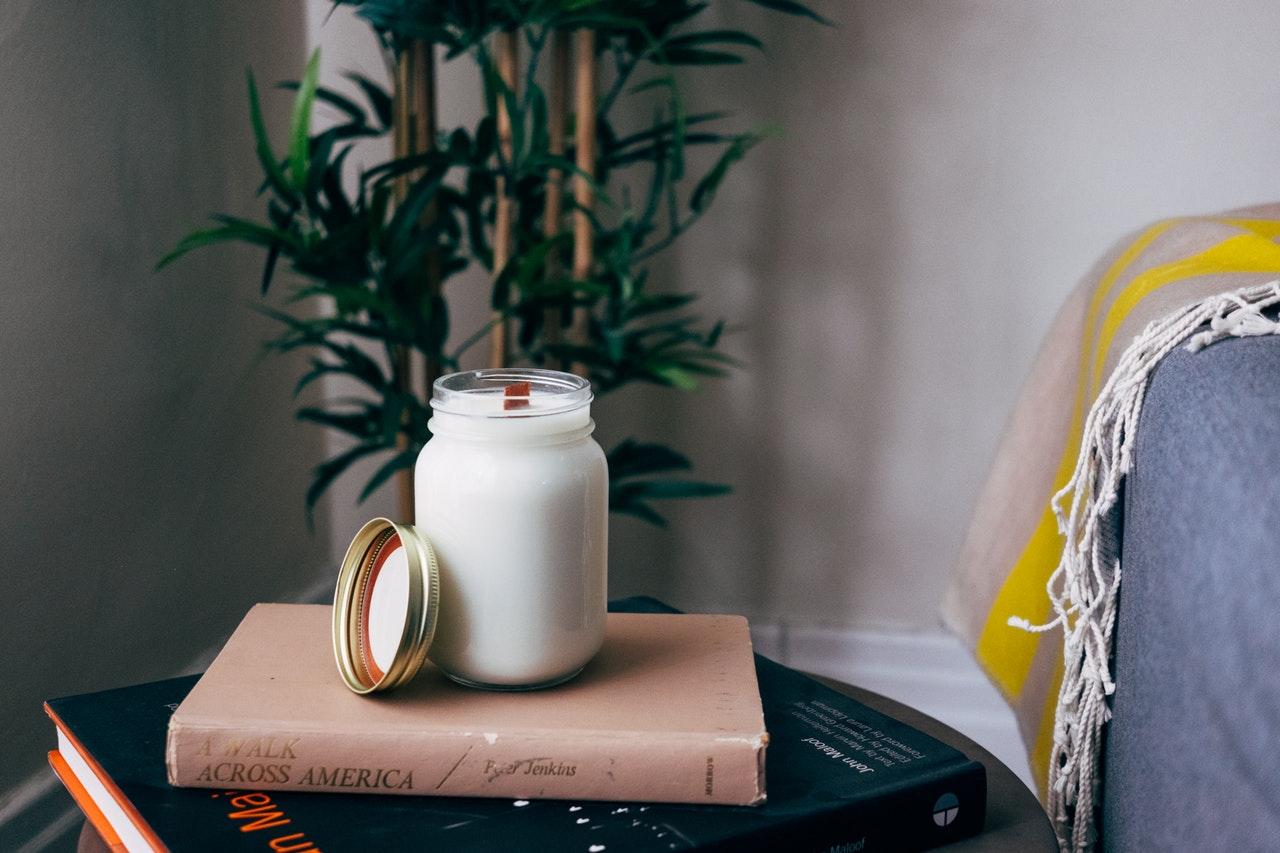 News
Dairy farms have seen a regression in profits with less people consuming milk, cheese, and yogurt. However, excess production doesn't have to be wasted, and a non-profit in Philadelphia has created a program that helps the farmers and the hungry.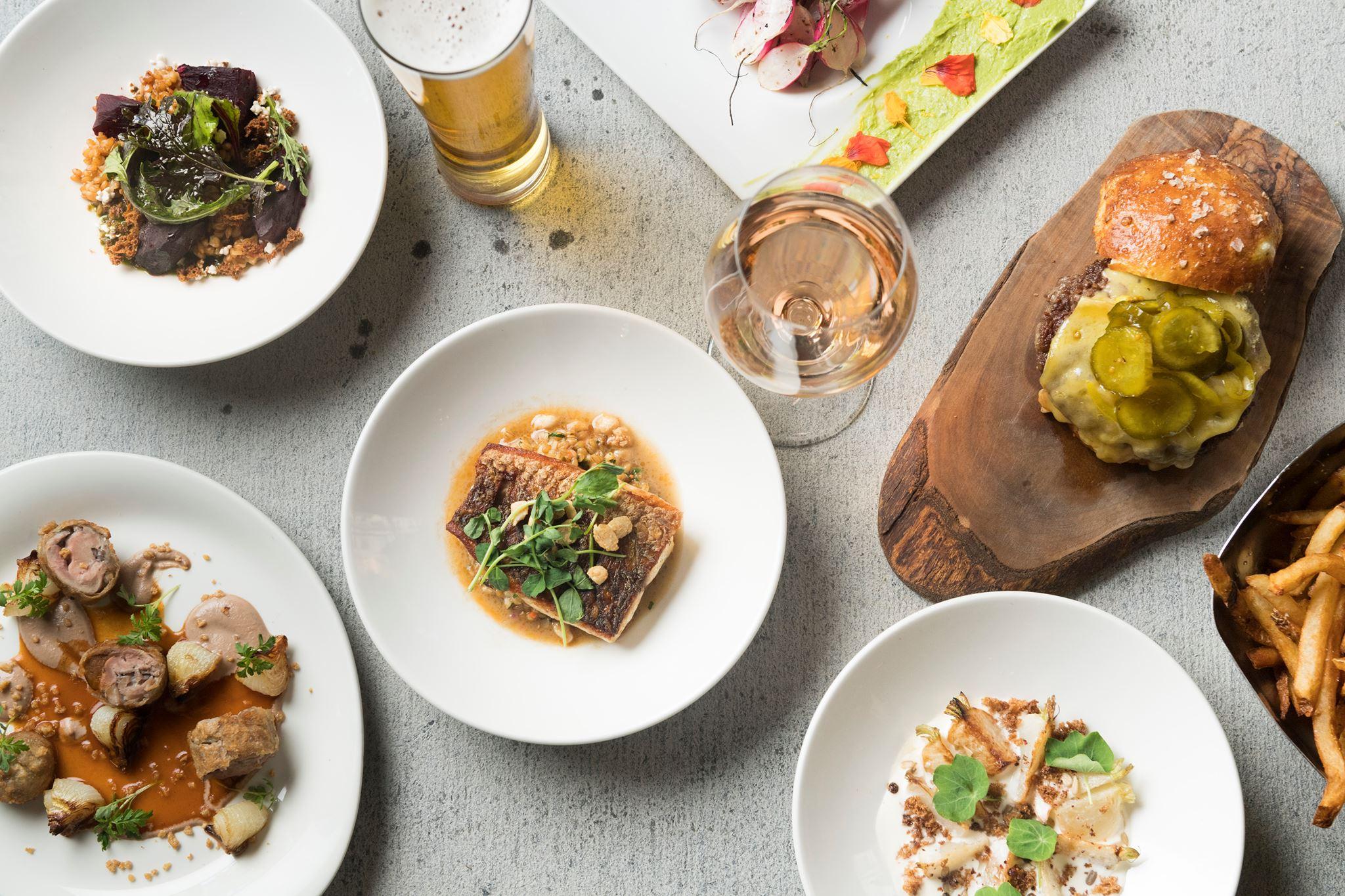 Food
These cooks are using compost, creative packaging, and inventive recipes to make their restaurants less wasteful.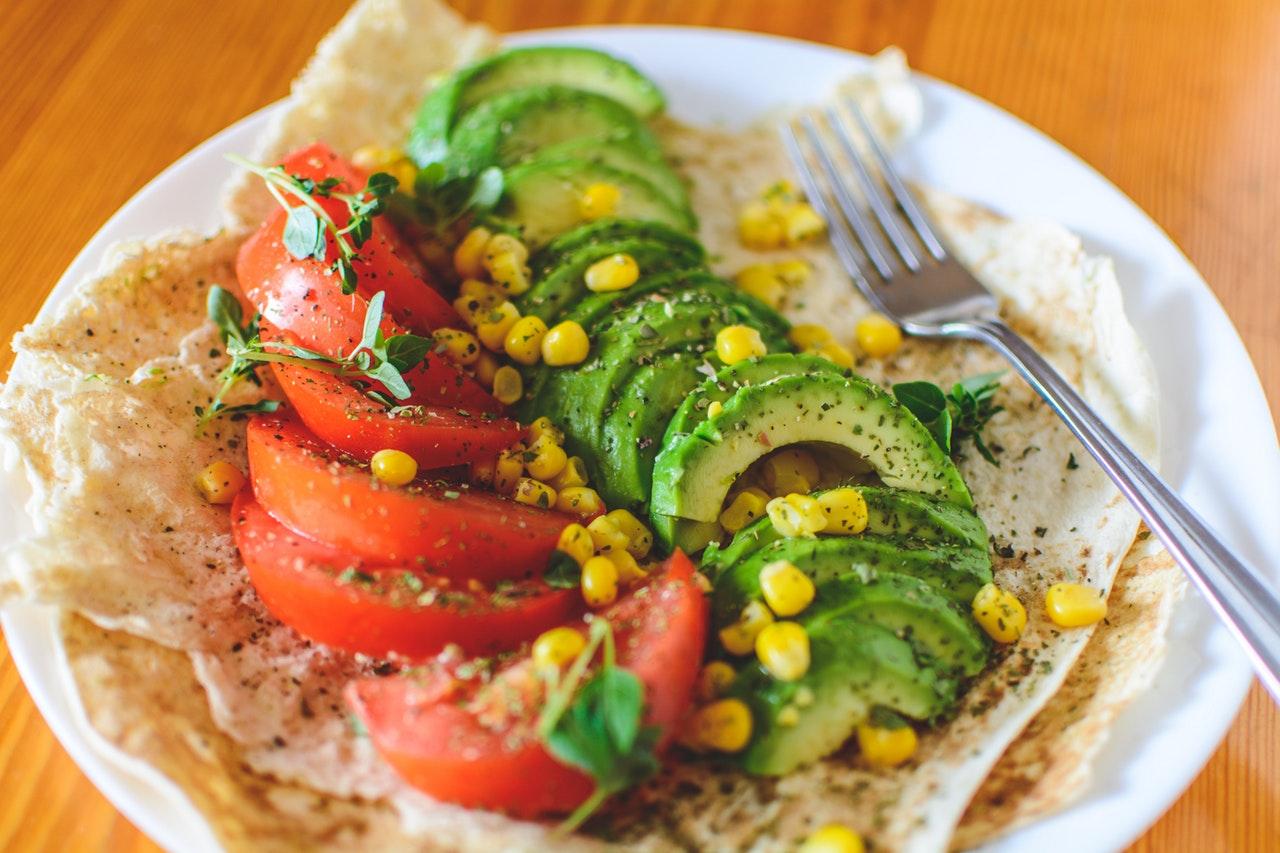 Food
This edible coating helps produce, including avocados, extend their shelf life, which ultimately cuts down on food waste.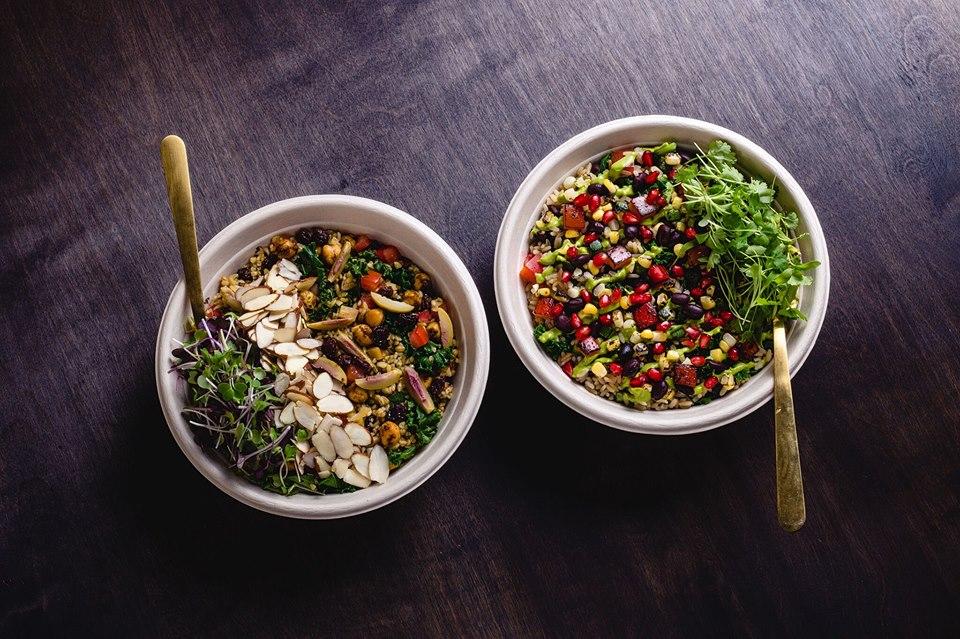 Food
A new restaurant in Boston called Spyce is shaking up the restaurant industry by offering food made by robots. The high tech restaurant hopes to provide healthy and sustainable meals at accessible prices while keeping energy usage low.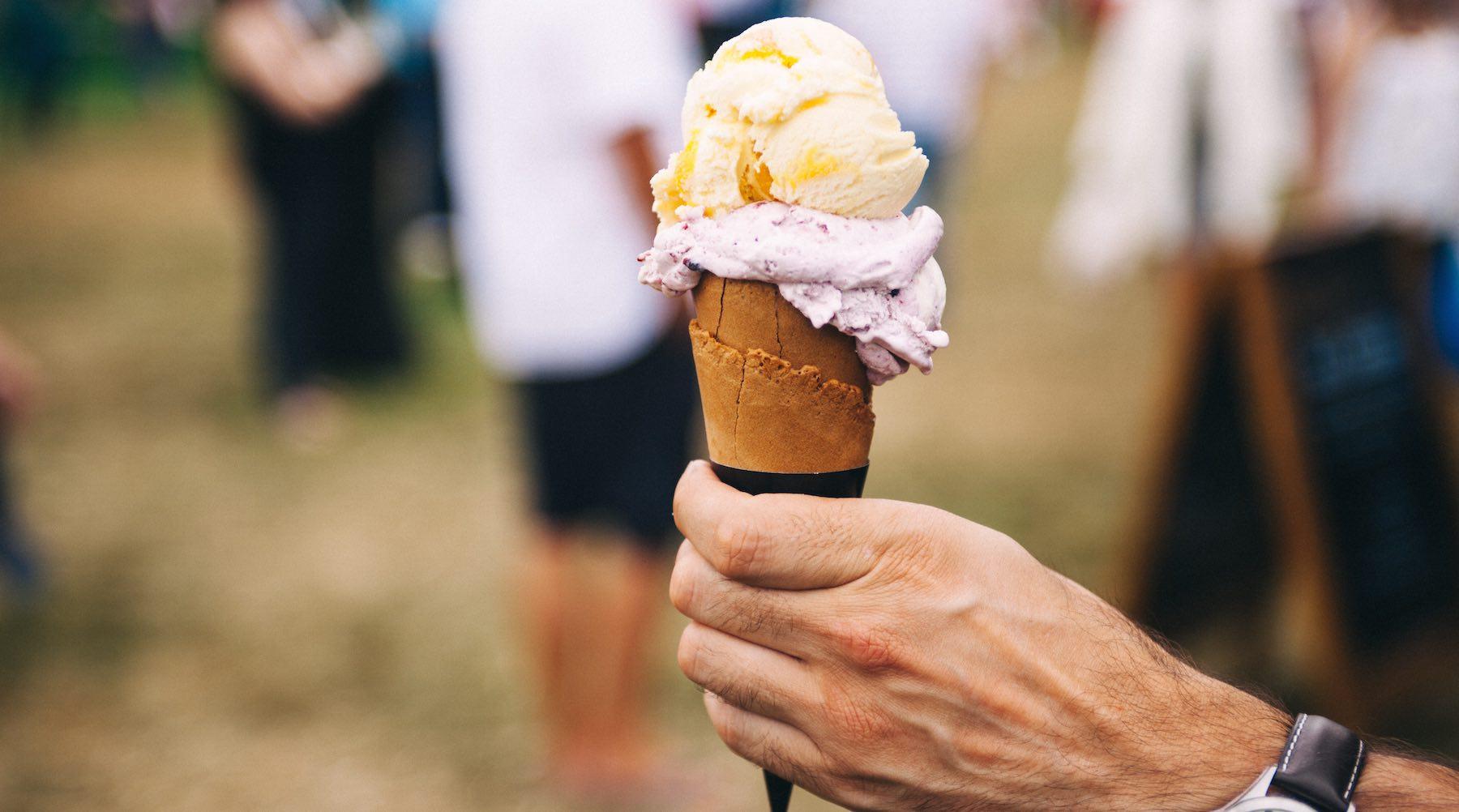 Food
Every Wednesday in the UK will be "windy," with flavors meant to draw attention to the loss of wind technology development in the country.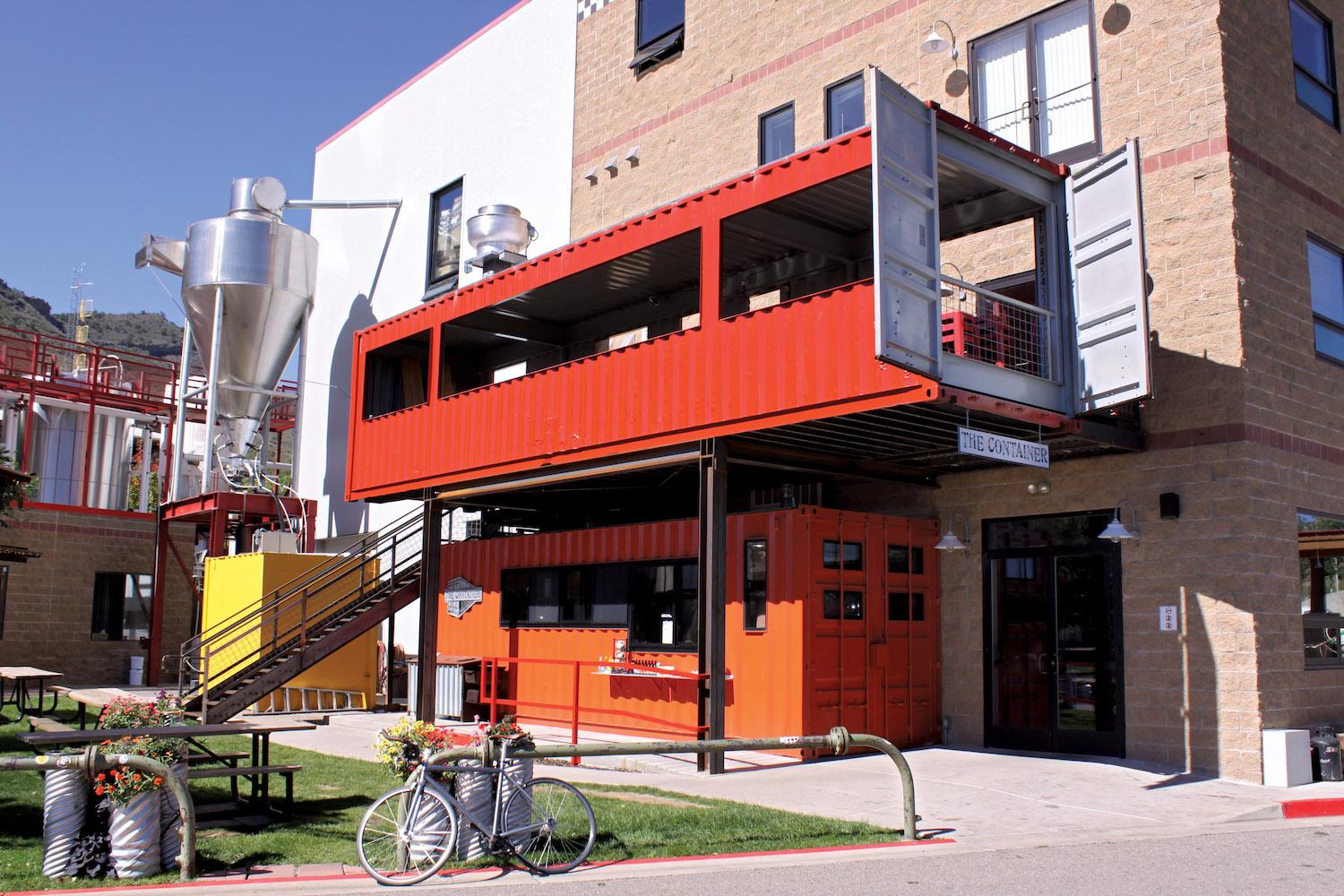 News
Shipping container restaurants are a sustainable, stylish, and cost-effective alternative to brick and mortar.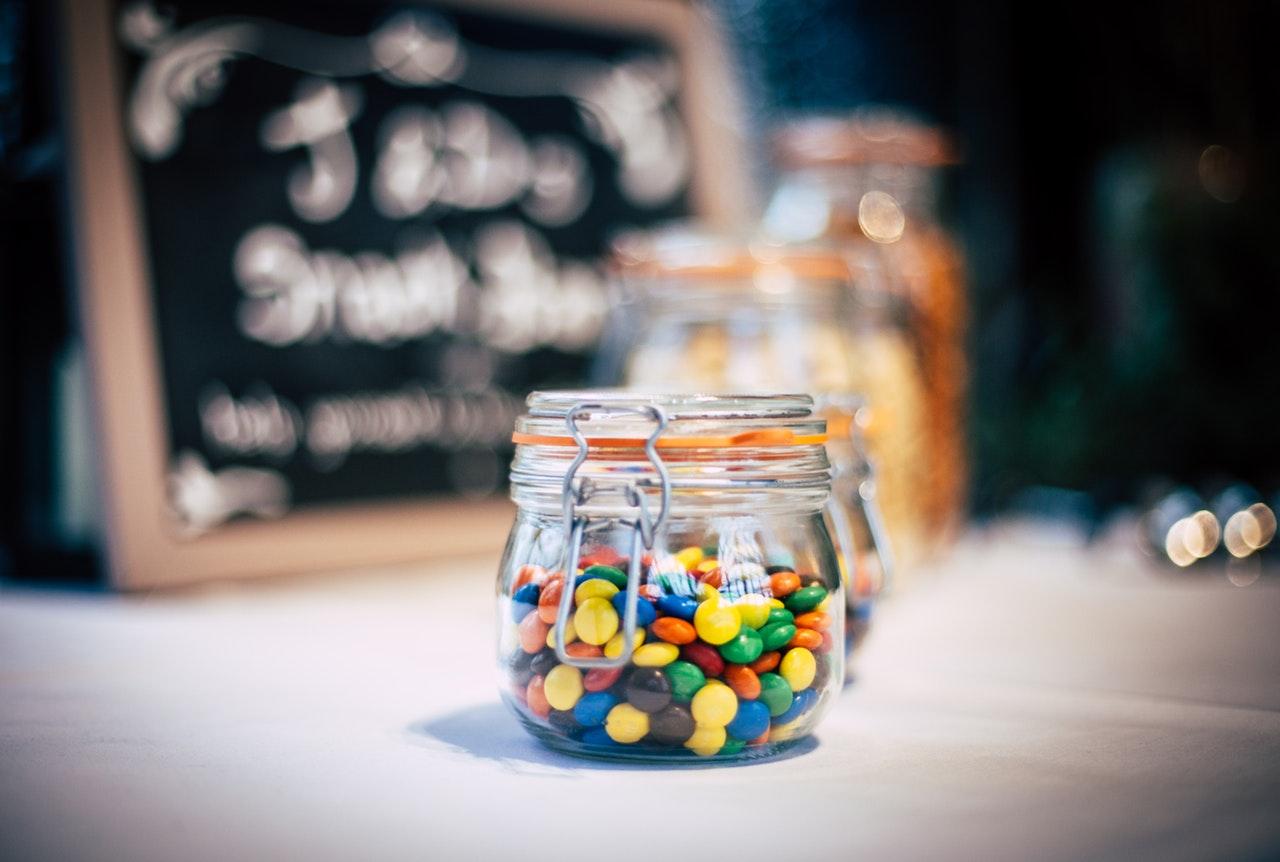 Food
The food and candy company is getting ahead of competitors with their new sustainability program, confident they'll be paid back financially for their investment in the future.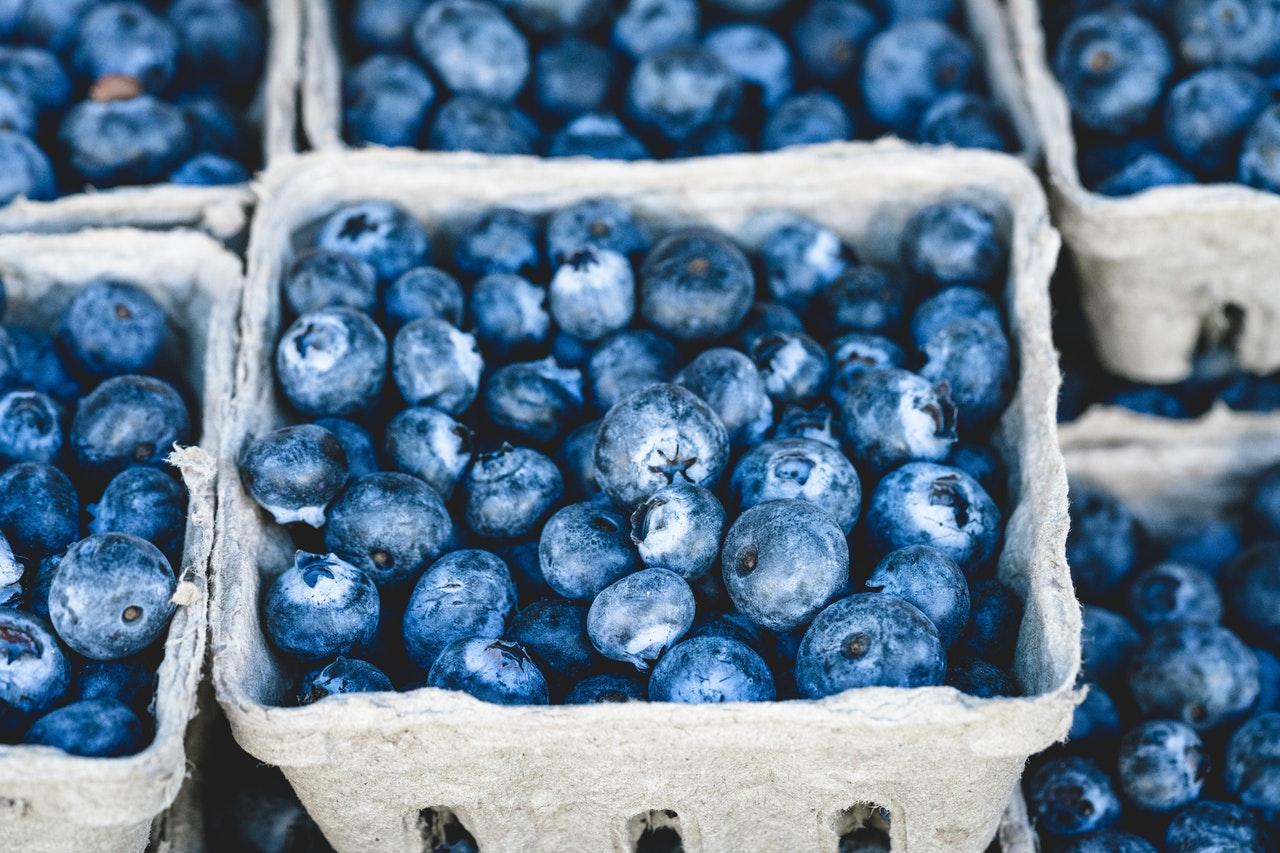 Food
This study suggests that a vegan diet may be best for the environment.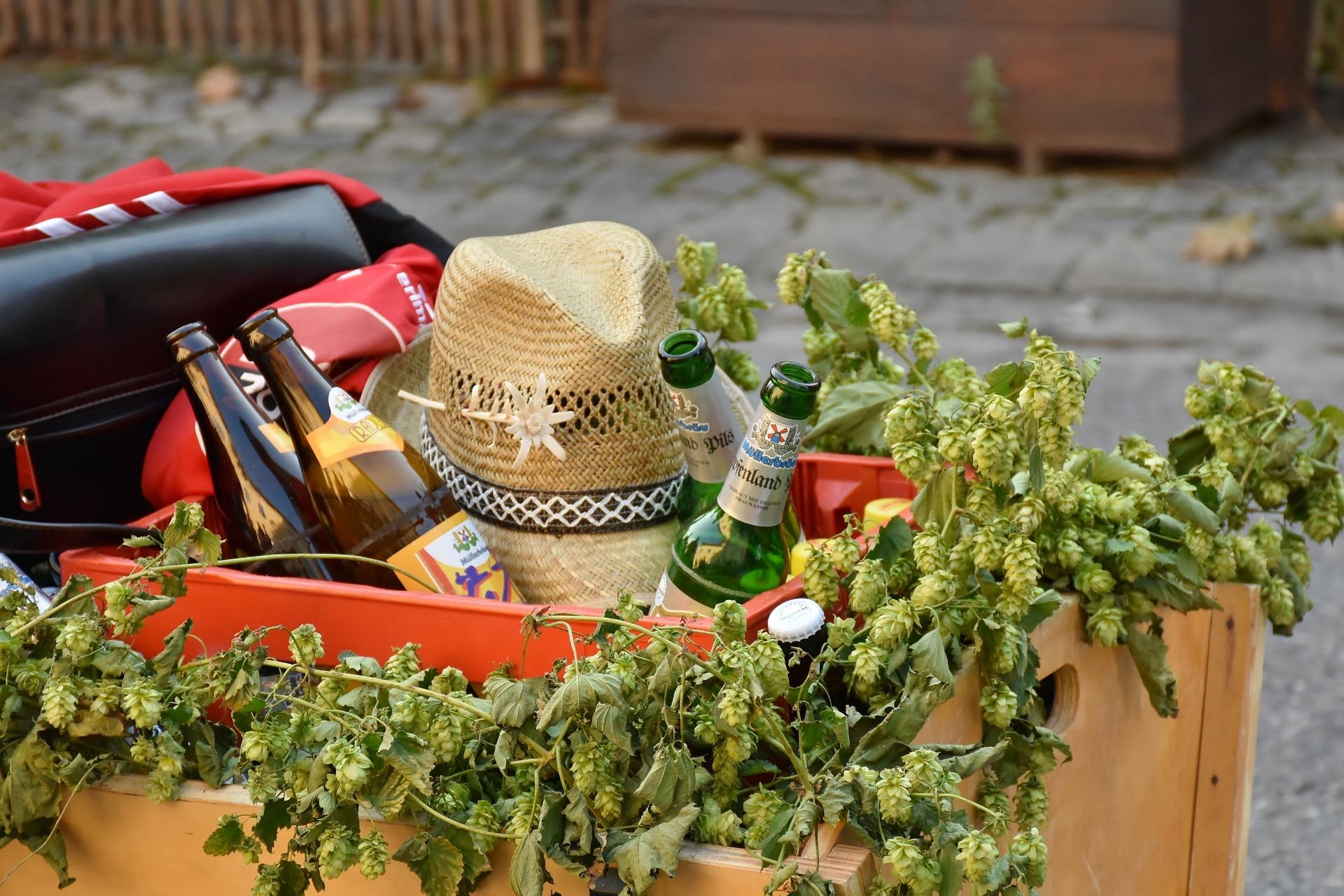 Food
Here are 10 of the best farm-to-bottle beers on the North American market, from craft breweries that insist on only the freshest, most delicious (and, at times, wild) ingredients.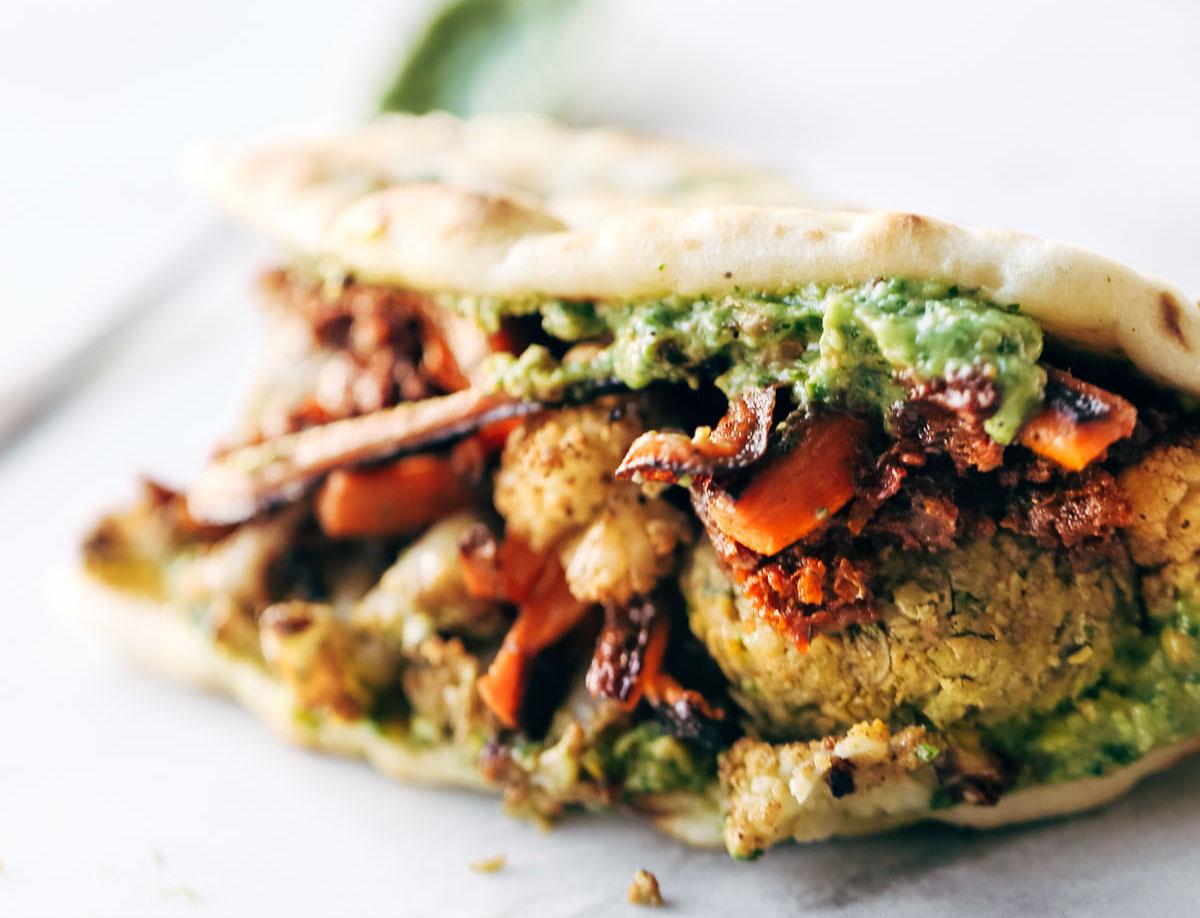 Food
Even serious meat lovers will drool over these vegetarian dishes.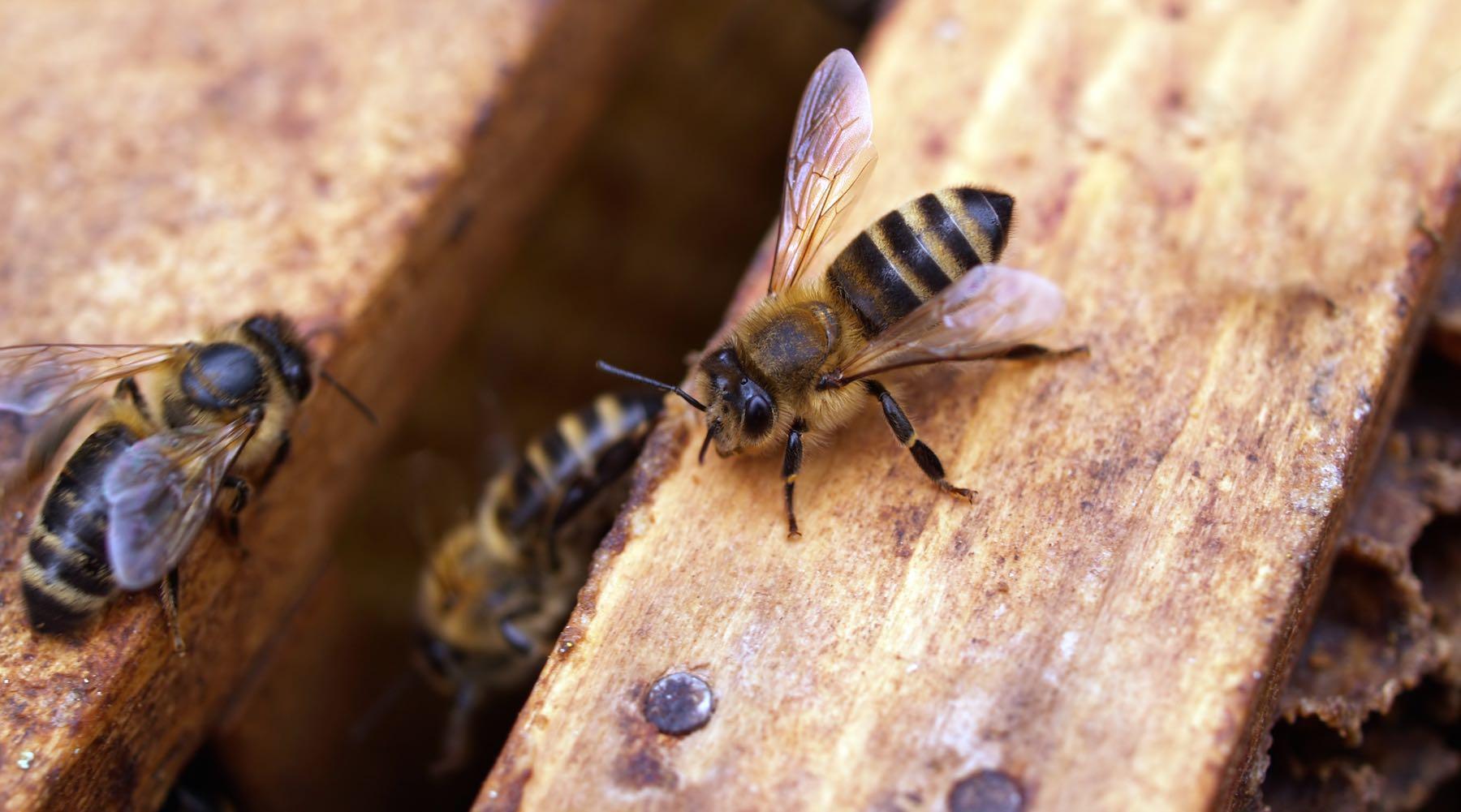 Food
Tourists come to see historical buildings and parks in Berlin everyday. This initiative from two scientists wants to both support bees with a place to live, but also educate the public about how bees are needed and can be raised even in urban environments.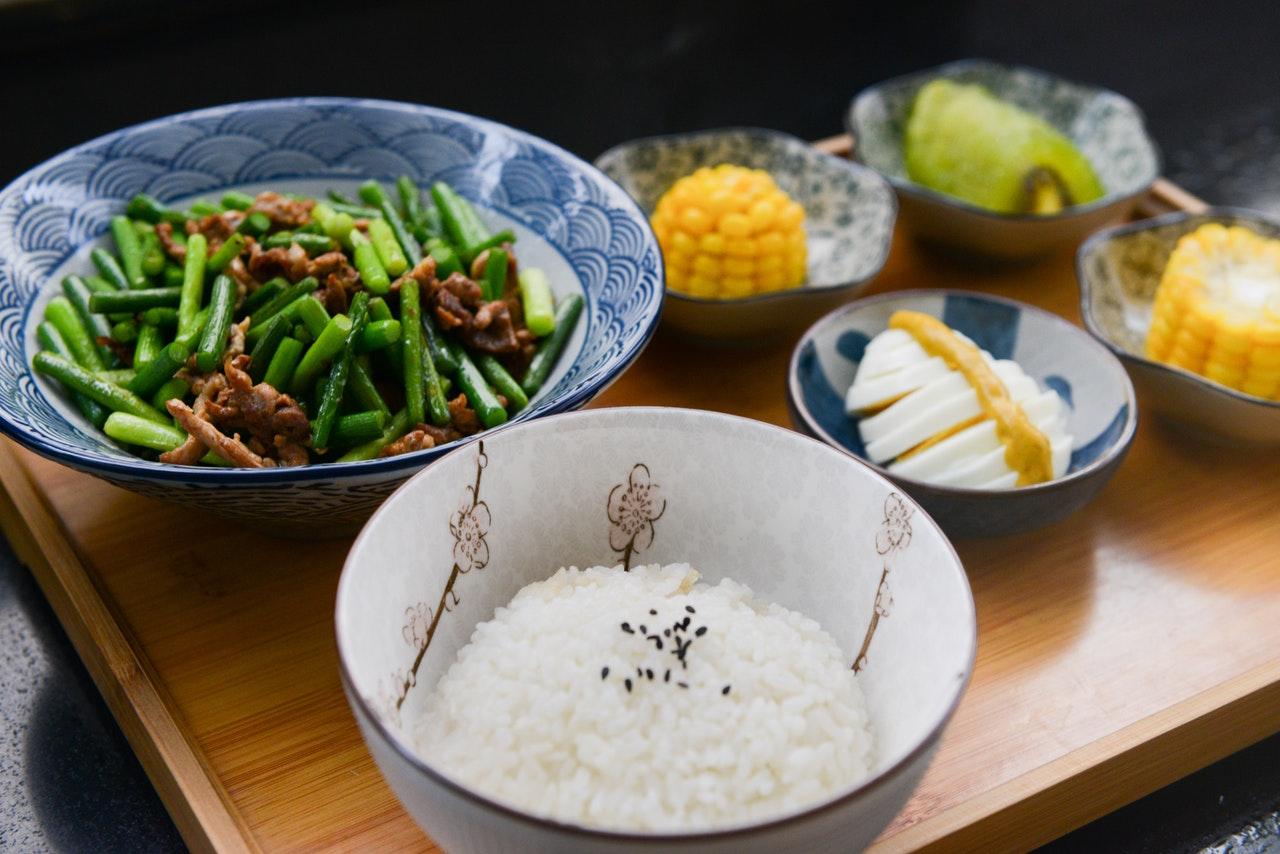 News
China continues to deal with rising population in their cities, and that includes immigration from other regions of the country. To promote local food growth, 1,000 "Slow Food" villages will be created in an effort to educate those on culture and sustainability.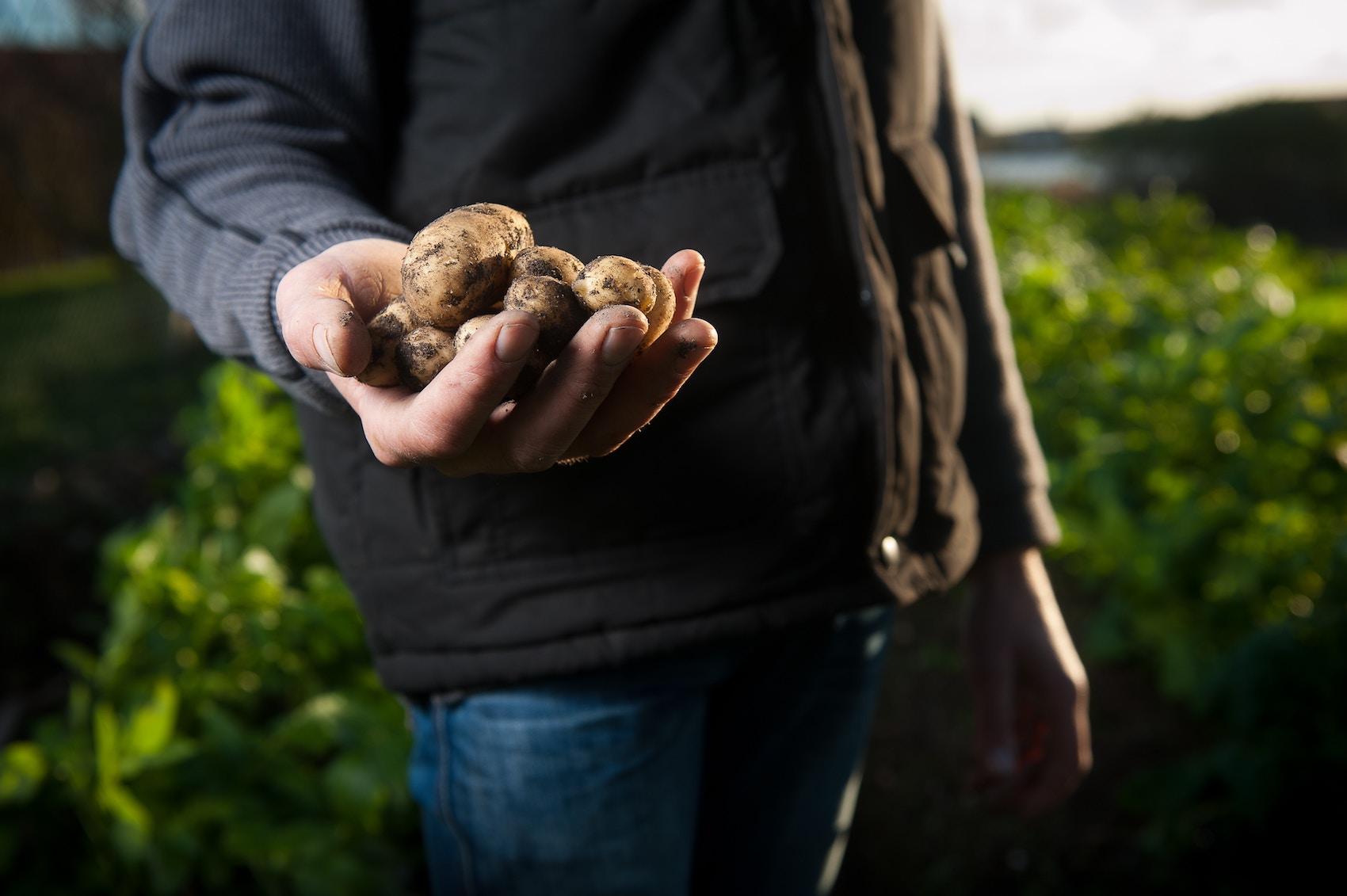 Food
A program pairing volunteer gardeners with senior citizens shows the potential for innovative ways to feed the hungry worldwide.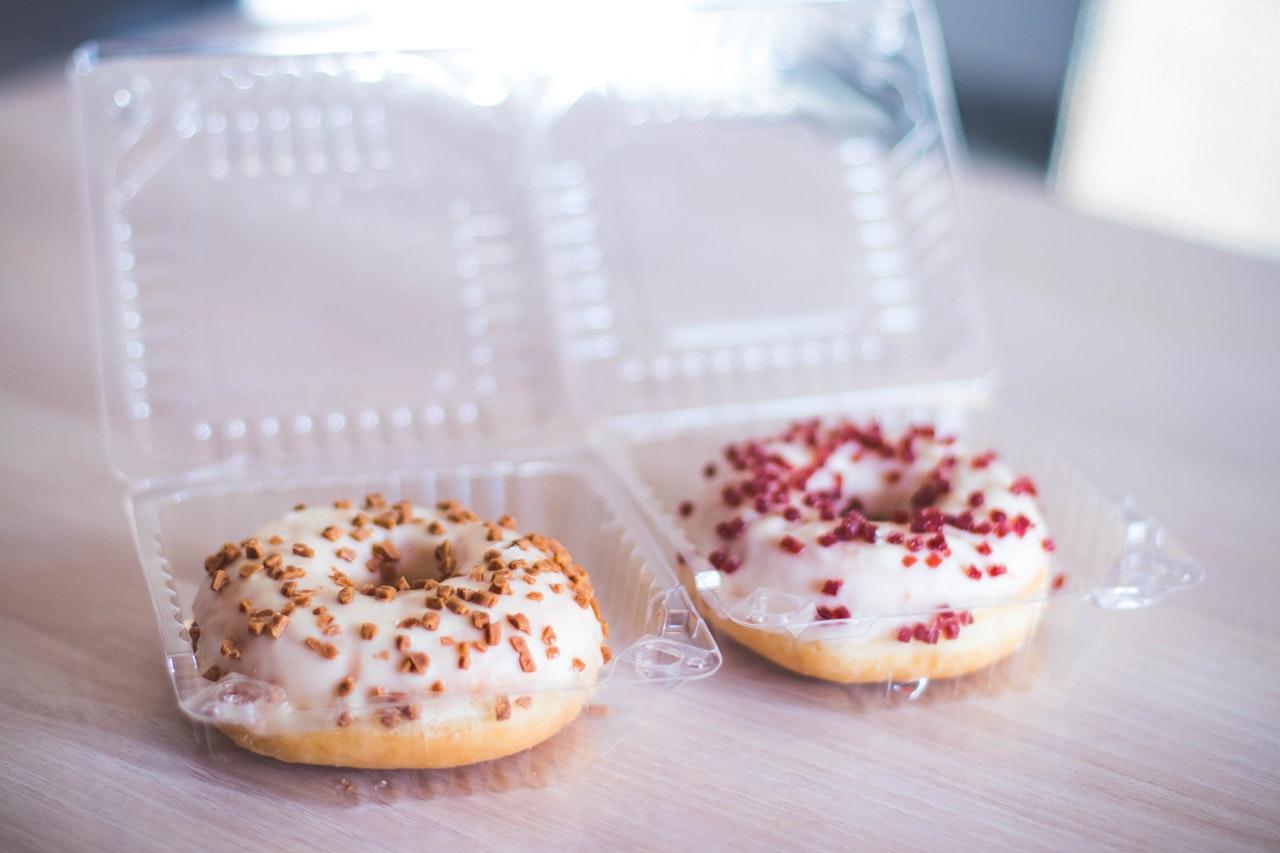 Food
Green Matters breaks down what often goes into the convenient, processed food commonly found in supermarkets.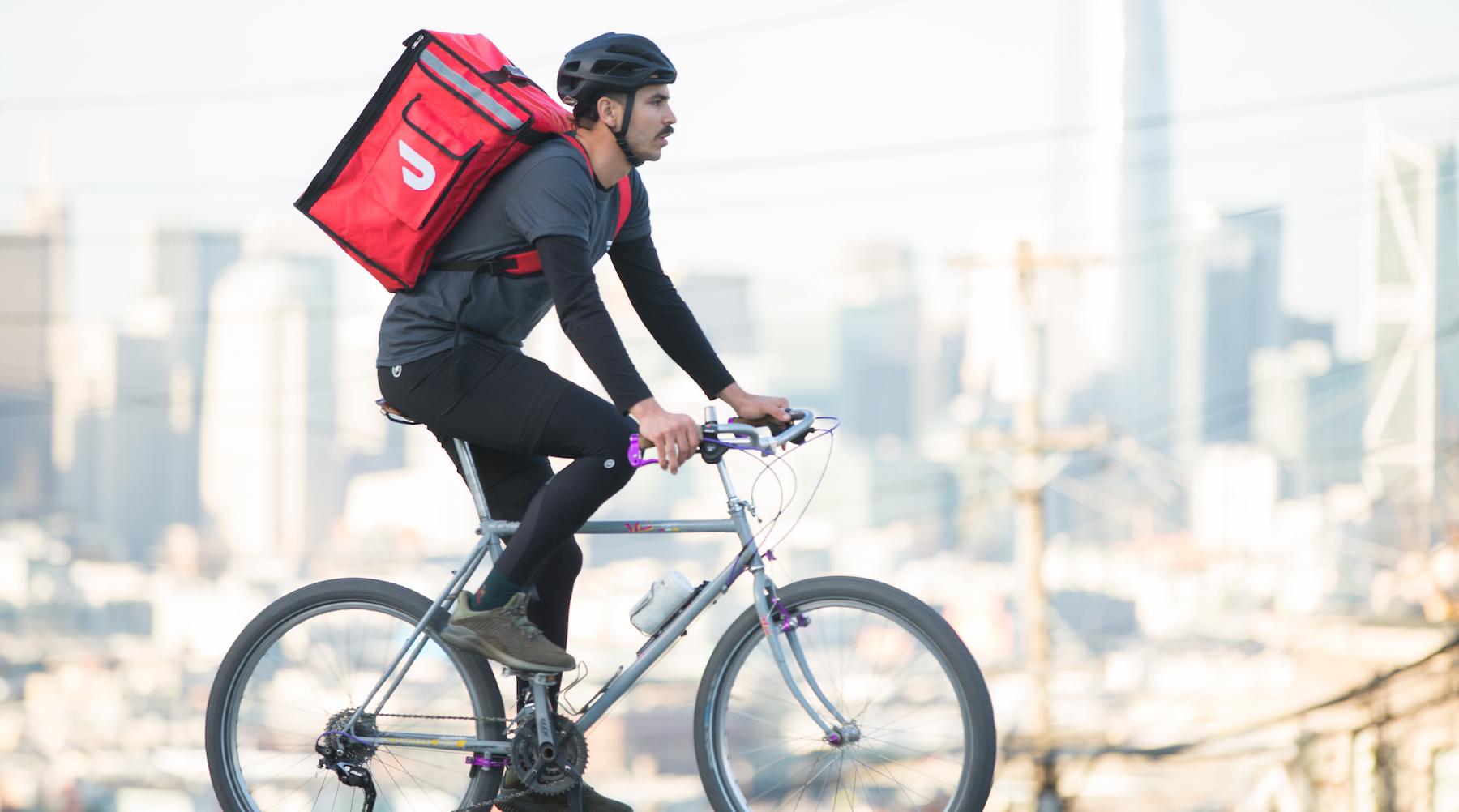 Food
DoorDash has a network in place for connecting food to people, and logistics are often the biggest hurdle for restaurants who want to donate their excess food to the hungry. This company is offering their network and social capital to both reduce food waste and make sure the people who need it are getting healthy, quality meals.