Skin Care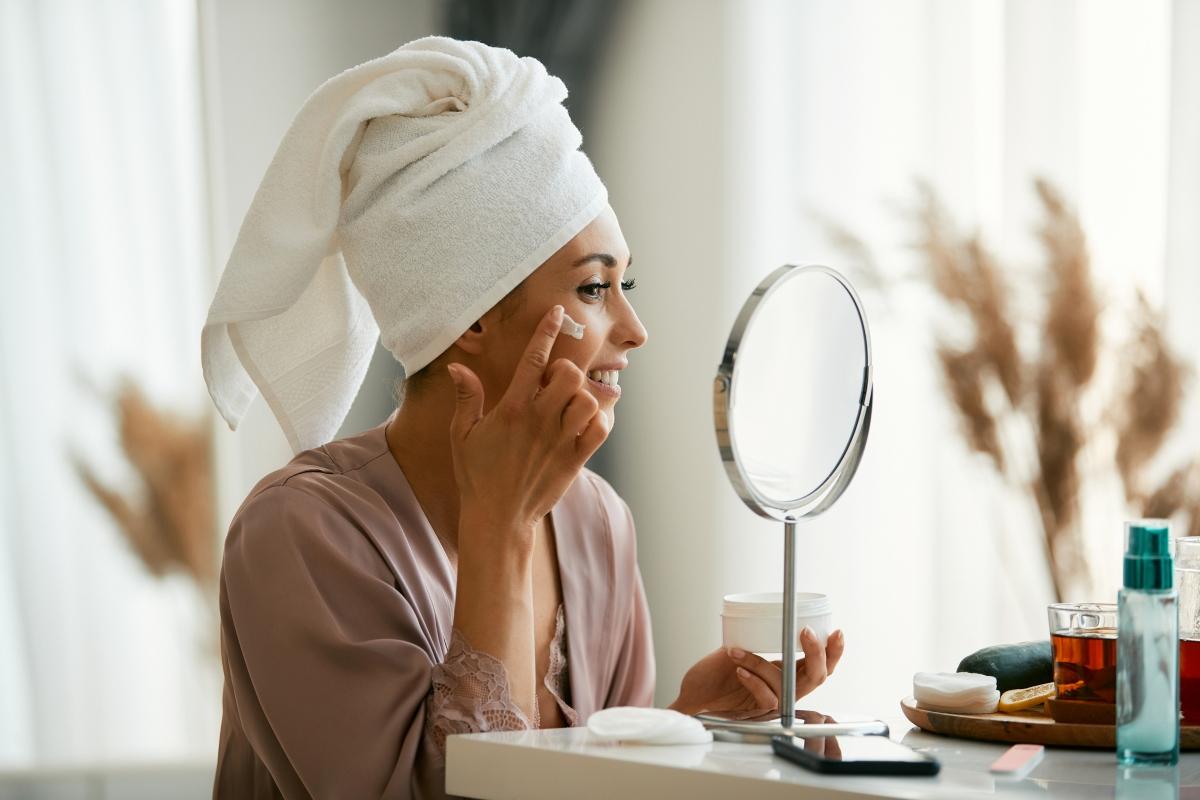 In a quest to live a sustainable and eco-friendly lifestyle on all fronts, your skincare routine is an important part of everyday life. Thanks to an explosion of people sharing their skincare routines on social media platforms, finding eco-friendly skincare options is easier and more convenient than ever.
You can create a skincare routine you'll feel great about by considering aspects of skincare that affect the planet. Reef-safe sunscreens, vegan and cruelty-free skincare brands, and refillable and sustainable packaging options are important, along with products that don't contain toxic or harmful ingredients.
What is the meaning of clean skincare?
While many of us are aiming for a clean skincare routine, there isn't a fixed definition of what "clean" skincare means. In general, the phrase indicates skincare products that don't contain any harmful ingredients for the user. Clean beauty isn't a regulated claim, so brands can use the term without having to prove much of anything, and they may be guilty of greenwashing.
You may also include environmental impacts in your definition of "clean" skincare. As a conscientious consumer, you can think through the facets of skincare that impact your health and the environment. You may need to examine a number of features of skincare brands and ask questions to find out just how clean your skincare regime is.
Labels on products you can look for in pursuit of a cleaner skincare routine include: vegan, cruelty-free, non-toxic, organic, and plastic-free or recyclable packaging. Avoiding certain harmful ingredients such as parabens, phthalates, benzene, and formaldehyde is also beneficial.
Another aspect of clean skincare to consider is how a company operates in the world. Cleaner brands may provide offsets for carbon emissions or be created using renewable materials and processes.
While it may be rare to find 100 percent of those designations in a single product, figuring out your clean skincare priorities will help you select the most sustainable brands. If brands aren't disclosing their ingredients clearly or aren't transparent about sustainability, it's a good sign that they aren't good for a clean beauty routine.
Why is clean skincare important?
What you put on your skin impacts so many parts of your health and the larger ecosystems around you. Without using clean skincare, you could be putting cancer-causing ingredients into your body, causing the torture and killing of innocent animals, polluting our air and waterways, and pouring more greenhouse gases into the atmosphere.
Although committing to a clean skincare regimen won't solve all of these problems at once, all of your everyday choices contribute to your overall carbon footprint and your own personal health.
There are many eco-friendly skincare brands on the market.
Fortunately for the eco-conscious consumer, there's no need to settle for skincare products that are actively harming the environment or your skin. An ever-growing number of clean skincare brands make cleansers, moisturizers, serums, sunscreens, exfoliants, and more.
Cocokind
This is a clean skincare brand that's cruelty-free, safe for sensitive skin, and follows a number of sustainability initiatives in its packaging and emissions.
Pacifica
For a full line of vegan and cruelty-free skincare and beauty products, you can check out Pacifica.
REN Clean Skincare
REN is another cruelty-free skincare company and many (though not all) of its products are also vegan. The company's working on many sustainability initiatives including its zero-waste packaging designed to be either recyclable, reusable, or containing recycled materials.
Latest Skin Care News and Updates