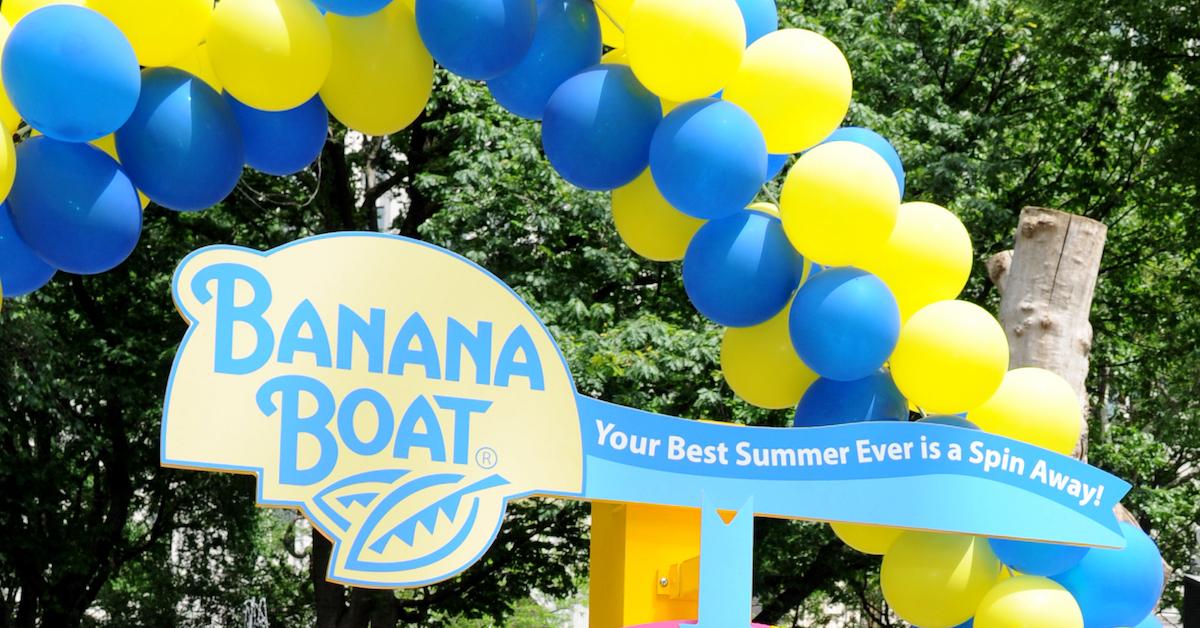 Banana Boat Recalls Sunscreen Spray, Due to Cancer-Causing Chemical
Sunscreen is supposed to keep you safe from cancer — so when a carcinogen (a substance that is known to cause cancer) is detected in a popular sunscreen, well, the irony is simply not funny. A Banana Boat sunscreen recall was just issued, as a concerning substance was found in a few batches of one Banana Boat product.
Here's what you need to know about the recall, benzene, and how to avoid excessive exposure to the chemical.
Article continues below advertisement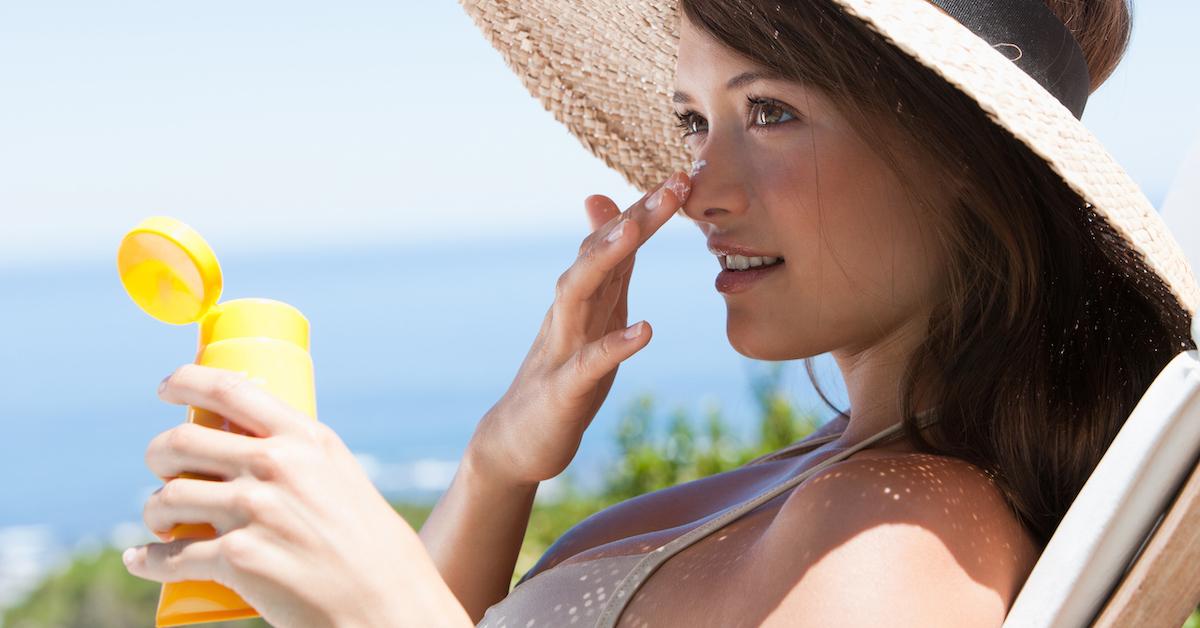 Banana Boat sunscreen has been recalled — here's what you need to know:
On July 29, 2022, Banana Boat's parent company, Edgewell Personal Care Company, issued a voluntary recall of three batches of Banana Boat Hair & Scalp Spray SPF 30. All batches are in the 6-ounce size, with the UPC 0-79656-04041-8. They are:
Lot Code 20016AF, expires December 2022

Lot Code 20084BF, expires February 2023

Lot Code 21139AF, expires April 2024.
Article continues below advertisement
According to a press release by Edgewell, internal testing detected "trace levels of benzene" in samples of the product, which is packaged in an aerosol can.
"While benzene is not an ingredient in any Banana Boat products, the review showed that unexpected levels of benzene came from the propellant that sprays the product out of the can," Edgewell explained.
As of July 29, Edgewell stated that there have been no reports of illness from this product. If you have sunscreen from one of the above batches, stop using the product immediately, and follow Edgewell's instructions for reimbursement.
Article continues below advertisement
What is benzene? The carcinogen was found in Banana Boat sunscreen.
Benzene is a chemical compound that is found far and wide in the U.S, according to the CDC. It can be found in volcanoes, forest fires, crude oil, vehicle exhaust, hazardous waste sites, gasoline, and tobacco smoke; it is also one of the 20 most-commonly used chemicals based on production volume, as per the government agency.
Article continues below advertisement
Benzene is used in the production of product categories including detergents, dyes, drugs, pesticide, plastics, rubbers, according to the American Cancer Society.
Benzene has been scientifically proven to cause cancer, namely leukemia and blood cells cancers, as noted by the American Cancer Society. This is more likely to affect people exposed to high levels of benzene at work, but there is still a likelihood that excessive exposure to benzene could adversely affect anyone.
Article continues below advertisement
However, benzene can cause other long-term health issues, such as anemia, or a low count of white blood cells or blood platelets. It can also cause short-term ailments, including: stomach issues, vomiting, dizziness, confusion, drowsiness, rapid heart rate, and irritation of the eyes, throat, or skin, as per the American Cancer Society.
And while government agencies and Consumer Product Safety Commission have regulations regarding safe benzene levels, it's clear that exposure to benzene can still happen.
Article continues below advertisement
How to reduce your benzene exposure:
To reduce your benzene exposure, the American Cancer Society suggests staying away from cigarette smoke, gasoline, car exhausts, and any products that may contain benzene — such as art supplies, paints, and solvents. Use of any of these products is generally safer in outdoor or ventilated spaces.
We also recommend staying away from any sunscreens that have been recalled for containing benzene. In addition to the Banana Boat product in question, last summer, several sunscreen products made by Aveeno and Neutrogena (which are both owned by​​ Johnson & Johnson) were recalled, also for containing benzene.