What Is Greenwashing? Greenwashing for Beginners
What does it mean when something is "greenwashed"? Learn once and for all!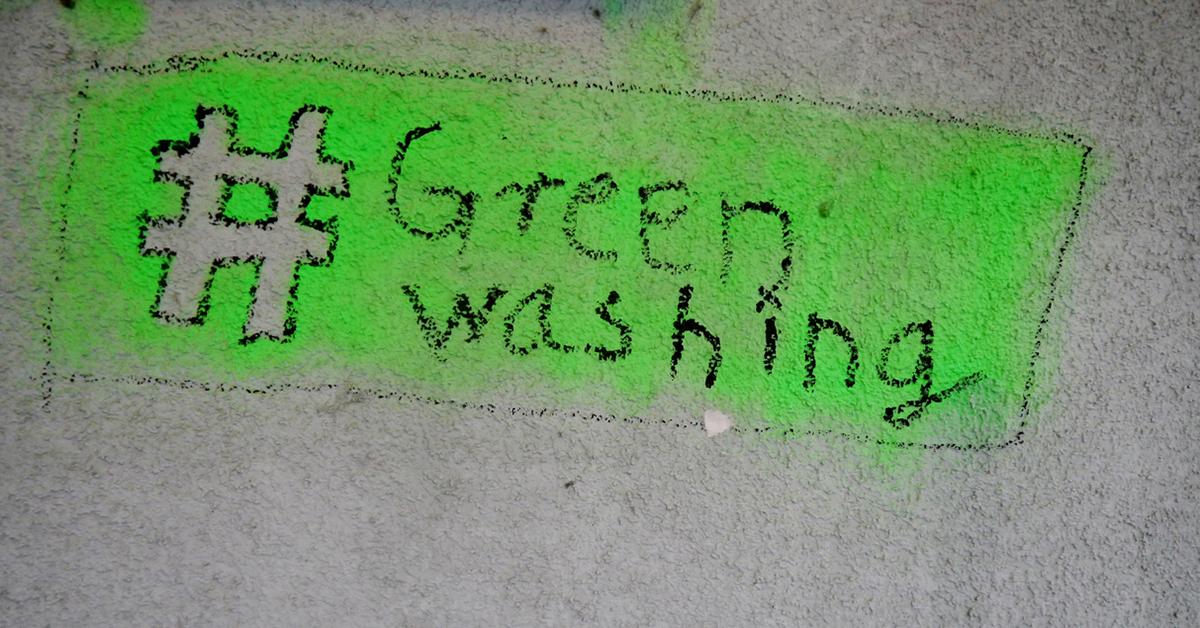 If you're new to sustainable living, the lingo can be intimidating. But even if you're not yet familiar with sustainable lexicon terms like "low impact" or "greenwashing," it's never too late to learn.
Article continues below advertisement
Greenwashing — also known as "green sheen" — is a type of seemingly environmentally friendly marketing that uses deception to falsely promote a product, company, or policy as sustainable. If a company presents their product as sustainable when, in reality, it contains toxic ingredients that harm the environment or is made with unsustainable practices, then that's greenwashing.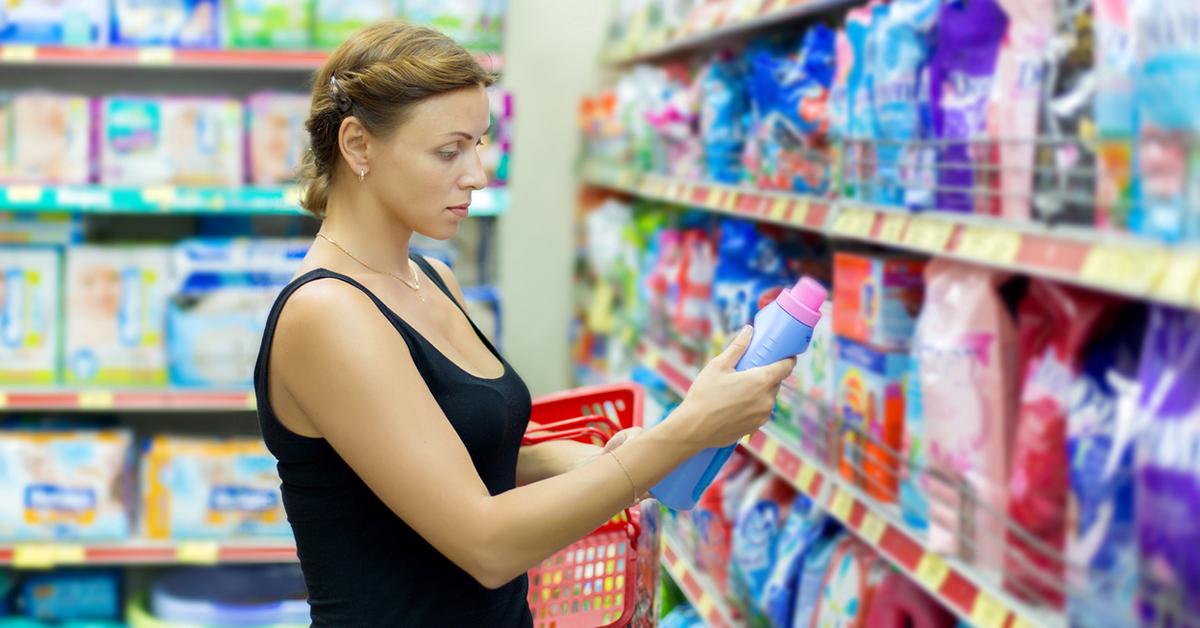 Article continues below advertisement
How to spot greenwashing:
What are some examples of greenwashing? Companies that greenwash often go through bouts of rebranding. If a company changes its name, logo, slogan, or motto to appear more "green," that is a perfect example of greenwashing. Oftentimes, this is as simple as changing packaging from vibrant colors to something more "natural-looking," like green, brown, or white. Food companies do this, as do household products, like cleaning supplies or laundry detergents, as well as beauty and cosmetic products.
Companies that greenwash also sometimes focus on establishing and maintaining a legitimate perception within the green space without looking at the larger effects the company has on the environment. Another common greenwashing technique is labeling products with consumption figures. Think phone chargers or appliances billed as "energy saving" or foods that list every ingredient as if the companies behind them have nothing to hide.
Article continues below advertisement
Another example of greenwashing is when companies that have a generally negative impact on the environment conduct green projects as a way of seemingly saving face. The best example of this is oil companies; after a headline-making oil spill, it's not uncommon for oil companies to then put on an ocean clean-up or launch other seemingly environmentally-friendly green initiatives. This is a PR move with the sole purpose of amending the company's reputation. In short: It's greenwashing.
What companies are guilty of greenwashing?
While so many brands have thrown their names into the greenwashing ring, here are a few specific examples of specific initiatives in which companies have used falsely-depicted sustainable marketing to their benefit.
Article continues below advertisement
Take Tide Free & Gentle liquid detergent for example. The rebrand reimagined Tide's laundry detergent in a clean-looking, white and light blue plastic bottle and labeled the traditional Tide detergent as "Free & Gentle." While this type of branding lends itself to natural, nontoxic, and eco-friendly connotations, Tide Free & Gentle actually scores an F on the Environmental Working Group. The website cites the detergent as having "some concern" for its environmental drawbacks, as well as association to cancer and skin irritation and allergies. The EWG cites "high concern" for "developmental and reproductive toxicity," as well as moderate concern for asthma and respiratory issues. Meanwhile, the Tide product claims it is without perfumes and dyes, therefore "perfect to use on baby's sensitive skin," according to its website.
Sensible Solution is another example of an extension of greenwashing, coined "nutriwashing" by author Michele Simon. Sensible Solution is an initiative marketed by Kraft Foods that strives to market "healthier" versions of their food to children by providing bright green labels on the front of foods that proclaim whether these foods are "good sources of protein or fiber" or low in trans fats. Some food products with the Sensible label include Fruity Pebbles cereal, Kraft Mac N' Cheese, Miracle Whip, Jell-O, and Velveeta Cheese.
Article continues below advertisement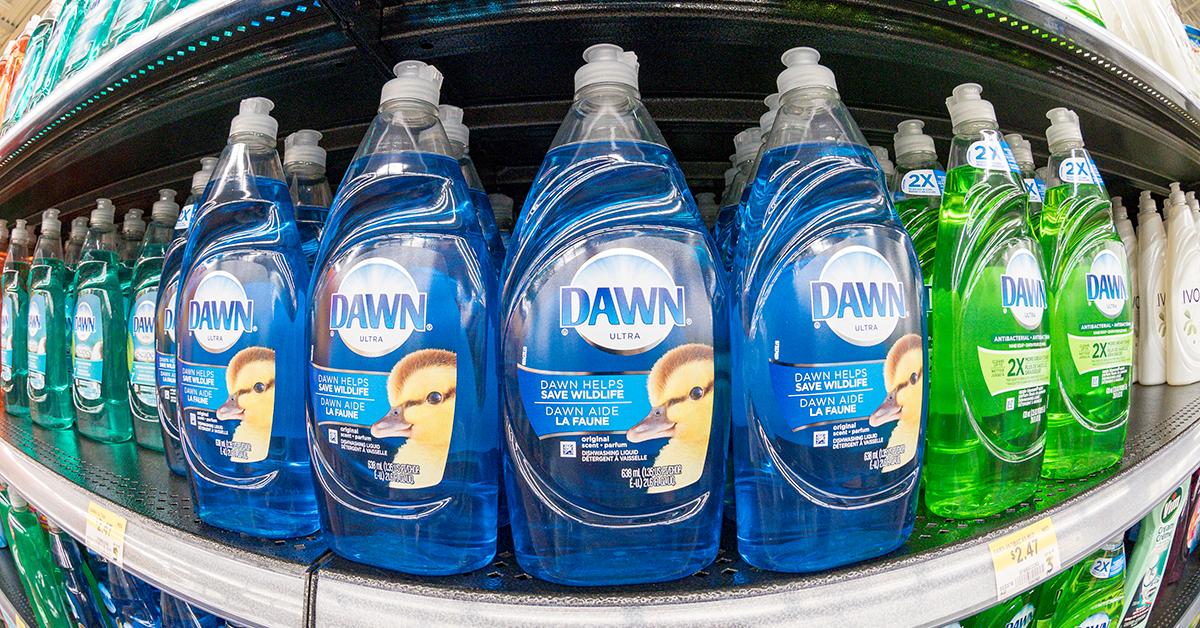 Perhaps one of the most well-known examples of greenwashing is the infamous Dawn commercial where the antibacterial dishwashing liquid is used to clean baby ducklings affected by oil spills. It's called "Dawn Cleans More Than Dishes" and on Dawn's official YouTube channel, the caption reads: "Dawn dish soap has been an important part of rescuing and releasing more than 75,000 wild animals affected by oil pollution. We've donated thousands of bottles to wildlife rescue workers at The Marine Mammal Center and International Bird Rescue." Meanwhile, all three Dawn liquid soaps listed on the Environmental Working Group database score a D, citing "moderate concern" for the environment due to the presence of several chemicals that present concern for "chronic or acute aquatic toxicity."
The oil industry is far from obtaining a sustainable reputation and yet, greenwashing runs rampant with oil companies. Just look at BP: Deepwater Horizon was one of the worst and biggest oil spills in US history. An estimated 206 million gallons of oil spilled into the Gulf of Mexico, killing countless marine life and birds. But miraculously, BP came back from its PR disaster, thanks to greenwashing. The spill took place in 2010 and in 2014, a paper from the National Bureau of Research looked at the impact "green" advertising had on BP. The study found that while consumers temporarily boycotted BP immediately after the spill, advertising from the "Beyond Petroleum" campaign saw an uptick in consumers ready to trust BP again.
Article continues below advertisement
How can I avoid falling victim to greenwashing?
What other greenwashing claims should you be aware of? Anything that claims its "recyclable" or made from recyclable materials without any qualifications sounds suspiciously like greenwashing (also be aware when only a percentage of the product is made from "recycled" materials — ask yourself what the remaining percentage is made from).
Greenwashing could mean unclear labeling — is the package recyclable or is the product itself? — or false statements — like a bottle that says "made from recyclable materials" but the cap isn't actually. Trash bags labeled recyclable are also a deceptive form of greenwashing since there is no separation of recyclable trash bags from actual trash at the landfill or incinerator. Because of this, trash bags often go where the trash goes rather than being recycled, even if they technically can be. Also, be wary of statements like, "50 percent more recycled content than before." This is another unclear statement promoting false impressions. The manufacturer may have upped the amount of recycled fibers by 1 percent and that's enough to claim significant increase of recycled fibers. Not actually what it's promising, now is it?
Greenwashing is everywhere. The only thing that can protect against the deception of false green marketing is an understanding of these PR techniques. Boycott the "green sheen" by making informed, health- and environmentally-conscious decisions about where you put your money.