Zero-Waste Skincare: 5 Low-Impact Face Masks You Can Make at Home
You can make these face masks at home with resources you likely already have in order to keep your impact down.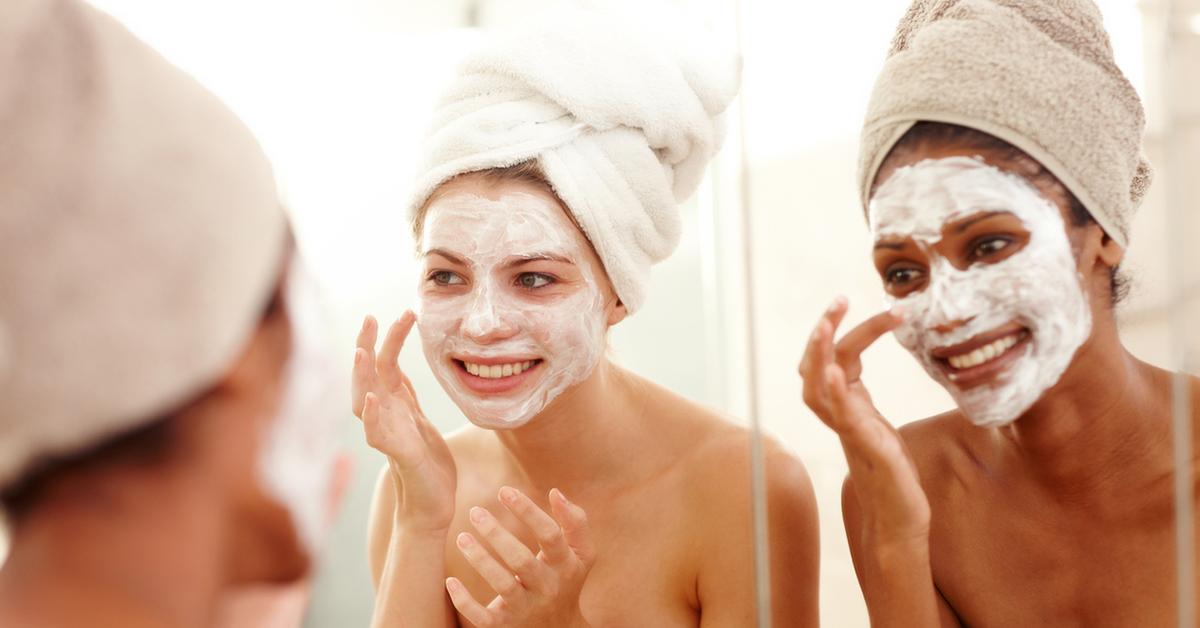 Living a zero-waste lifestyle does not mean sacrificing the things you love, especially skincare. It just means finding low-impact, creative ways to make the things you love. By eliminating prepackaged skincare products that come wrapped in single-use plastic, you're significantly cutting down your carbon footprint. But that doesn't mean fully eliminating skincare from your routine. In fact, you'll be surprised to know that there is actually a lot you can do for your skin — or your dry winter scalp — with some simple ingredients from your pantry.
Article continues below advertisement
And while you may not have all of these ingredients on hand, it's totally worth splurging for a container of clay or agar agar on Amazon. Think about it: one plastic container of agar agar can be used for how many face masks? Maybe 100? Compare that with a 5-fluid ounce tube of clay mask and there's no question: It's a better use of your carbon footprint to opt for the bigger container that's worth a hundred uses.
Not sure where to start your zero waste skincare routine? Check out these five low impact masks that require minimal ingredients and are easy to DIY at home!
Article continues below advertisement
Charcoal Mask
Activated charcoal draws out toxins, dirt, oil, and other bacteria from the pores of your skin. (Side note: Activated charcoal also does double duty because you can add it to your water for a detoxifying water solution.) Charcoal masks clean out your pores and are specifically beneficial for people with blackheads and chronic acne.
1 teaspoon baking soda
1 teaspoon activated charcoal
1 teaspoon bentonite clay
Mix to create a paste and apply to your face; leave on for 15 minutes.
Chamomile Tea Mask
Chamomile is full of antioxidants. It also has anti-inflammatory and anti-bacterial properties, which make it ideal for people with inflammatory acne lesions, psoriasis, or eczema. (Side note: Chamomile also relieves and prevents dandruff.)
1 tablespoon of bentonite clay
1 teaspoon of chamomile tea
Combine in a bowl before applying to your face for 15 minutes.
Article continues below advertisement
Matcha Green Tea Mask
Matcha green tea is another ample source of antioxidants. The Japanese tea is known for preventing wrinkles and fine lines, treating sun damage, detoxifying the skin, and evening out an uneven complexion. Matcha contains polyphenols, chlorophyll, catechins, and vitamins, all of which work together to delay the appearance of wrinkles and repair sun damage.
1 tablespoon of matcha
1 teaspoon of honey
2 tablespoons of aloe vera gel
Combine in a bowl before adding to your face; also the mask to completely dry before washing off.
Hibiscus Tea Mask 
Hibiscus tea does wonders for encouraging cell turnover and anyone obsessed with skincare will tell you, cell turnover is crucial for maintaining healthy, youthful-looking skin. The antioxidants in hibiscus tea fight against free radicals and acne breakouts.
2 tablespoons of solidifying agar agar
2 teabags of hibiscus tea
2 cups of boiling water.
Mix in a bowl and apply to your face until it dries; at that point, it should be easy to remove by peeling off.
Article continues below advertisement
Turmeric Honey Mask
If you have inflammatory acne and consequent scars or hyper-pigmentation, turmeric might be the ideal face mask ingredient for your skin. The anti-inflammatory qualities of turmeric brighten the skin, especially any areas that have been darkened by hyper-pigmentation or scarring. When making a turmeric face mask at home, it is important to note that turmeric can stain skin. That's why it's crucial to use a small amount of turmeric when DIY-ing an at-home mask.
1 teaspoon of coconut milk fat or coconut oil
1 teaspoon turmeric
1 teaspoon raw honey
Mix in a bowl before applying to your face; apply in an even layer and leave it on for 10-20 minutes before washing it completely off.
As with all skincare, it's important to "patch test" and sample it on somewhere on your body before applying to your face to see if you have an allergic or negative reaction. And remember, you can increase the quantities and store these masks in glass jars and containers if you intend on making any of the masks regularly.