If you've ever wished that your favorite cosmetics brand from back in the day would change its ways and become cruelty-free, vegan, and more sustainable, you should know that there's actually a chance it could happen.
Article continues below advertisement
That's what the beauty brand Chella did, more than a decade after it was founded in 2003 by Chris Kolodziejski, a former football player for the Pittsburgh Steelers. In around 2016, Kolodziejski decided to transition the cosmetics company, which specializes in eye and eyebrow makeup, away from pretty much any characteristic that could turn away a customer, in pursuit of being as safe and sustainable as possible.
To learn more about the company, Green Matters caught up with founder Chris Kolodziejski at the 2023 Vegan Women Summit, held in Brooklyn, N.Y. — two full decades after Chella was first founded.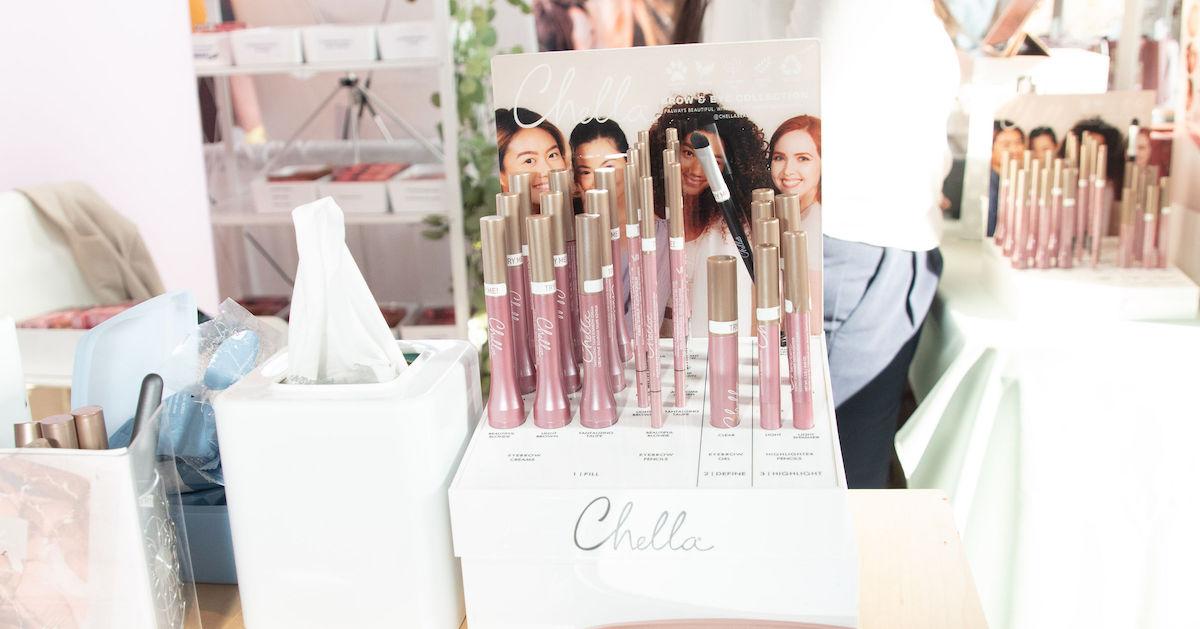 Article continues below advertisement
Is Chella cruelty-free?
Chella's product line focuses on eyes and brows, and includes items like mascara, eyeliner, eye shadow, eyebrow gel, and eyebrow pencils. The brand is also known for its unique heated eyelash curlers.
And yes, Chella is cruelty-free, as well as vegan, paraben-free, free of 1,000 harsh ingredients commonly found in beauty products, "clean," gluten-free, and skin-friendly. Chella's products are made mostly with ingredients that have good ratings from the Environmental Working Group's (EWG) Skin Deep database, and the brand has a "zero-tolerance policy for ingredients associated with unethical labor conditions or wages."
Article continues below advertisement
In fact, making this transition within the brand was so meaningful to Kolodziejski that it helped inspire him to go vegan in around 2018, combined with a diabetes scare.
"Five years ago, I became completely vegan. And it changed my life and my health," Kolodziejski says. "We were already on that path with Chella the company for our cosmetics, but it really hit home when I realized how powerful eating plant-based healthy foods were."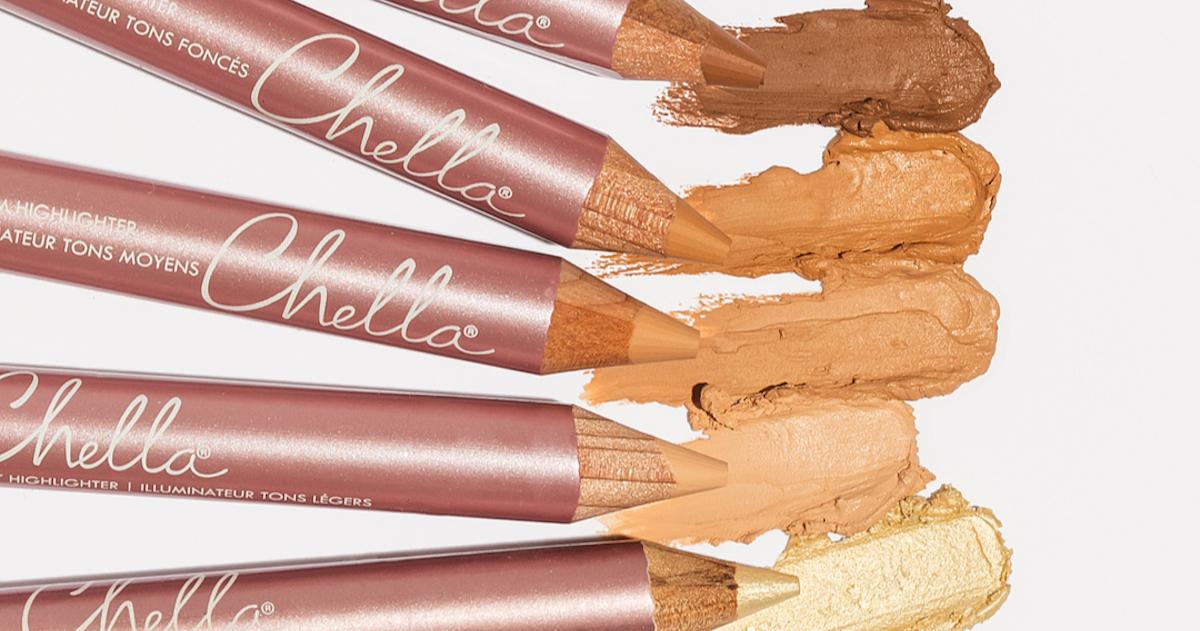 Article continues below advertisement
Want to learn more about Chella? Our Q&A with Kolodziejski, as part of Green Matters' Greenovation series, is below.
This interview has been lightly edited and condensed for length and clarity.
GREEN MATTERS: Were there any challenges in transitioning Chella to being cruelty-free and vegan?
CHRIS KOLODZIEJSKI: You have to be very particular with your raw material suppliers and partners, and really ensure that they're doing the right thing. We have a third-party resource called Impact Collective that helps us with regard to reforestation and sustainable paper, and also offsetting any carbon and plastic that we use as a company. It's very meticulous … they look at all the transport, look at how much plastic [we use], and then they offset those by cleaning the ocean and planting trees.
Article continues below advertisement
GM: How is making a beauty brand cruelty-free and vegan better for the environment?
CK: The studies show the environmental impact from, for example, not having to grow feed to feed cows to then harvest that as meat as a food source [is high]. It's so much easier to go direct, and grow and eat the plants as opposed to running them through cattle. There's so much inefficiency in that kind of program.
I think there are similar inefficiencies in the cosmetic manufacturing process, where the old way of doing things is, "Well, that's just the way we've done it. So let's keep doing it." What's exciting about the whole movement is that people are saying, "Let's just start with a blank piece of paper and see what's best for us." And clearly what's best for us is keeping BPAs and harmful chemicals and additives and ingredients out of our products.
Article continues below advertisement
GM: Why do you think that so many big beauty brands are hesitant to go cruelty-free?
CK: I think it works out to costs. There are some really big lines out there, that I don't want to name, that still have parabens in their ingredient decks, that still have forever chemicals. And it costs them probably hundreds of millions of dollars to reformulate, pull that stuff off the shelf, and put it back in.
So it's a big machine for them to turn around, I get it. But if they're going to stay relevant in this space, the consumer's starting to demand it, and they'll listen to what the consumer buys. If you're not giving them what meets their needs, you're not going to be around. And I think you're starting to see that.
GM: Where do you see the future of the beauty industry, in terms of sustainability and going cruelty-free? Do you think it's going to go in that direction?
CK: I think it's unstoppable. Summits like this [the Vegan Women Summit] are bringing incredible awareness to the entire chain of command, in terms of food supply, how we think about travel, packaging, and sustainability. Little adjustments, when everybody does it, make a huge difference.
Article continues below advertisement
GM: What do you think will actually motivate big beauty brands to do better for the environment?
CK: Customers. Dollars. Ultimately, at the end of the day, it's all about money. Why do pharma companies sell drugs that they know kill their patients?
GM: What is it that motivates you and your company to continue making your products eco-friendly, cruelty free, etc?
CK: What motivates me is the notion that makeup can be transformative. That the first time you put on makeup, and you feel maybe more beautiful than you've ever felt, that evokes an emotion of confidence that you wouldn't have had unless you put on the makeup. So if I'm transforming the way that you look and feel with our makeup, and you know it's clean and cruelty-free and vegan, and that we're doing all the right things, which we are, then at some point in time, you realize with or without the makeup, you are this beautiful person, but we helped you get there.
And that's another kind of level of consciousness: "I'm beautiful because I am." You don't need to wear anything or put anything on, you just are. And you're a beautiful human because of that.
"Greenovation" is a series from Green Matters that invites founders of companies that are not only disrupting industries, but also trying to change the planet for the better.