Clean Up Your Daily Regime With Our Clean Skincare Guide
If you're looking to lower your environmental impact in all aspects of your life, our clean skincare guide for Earth Day will help clean up your routine.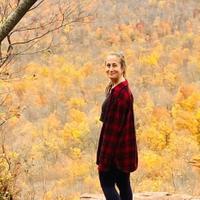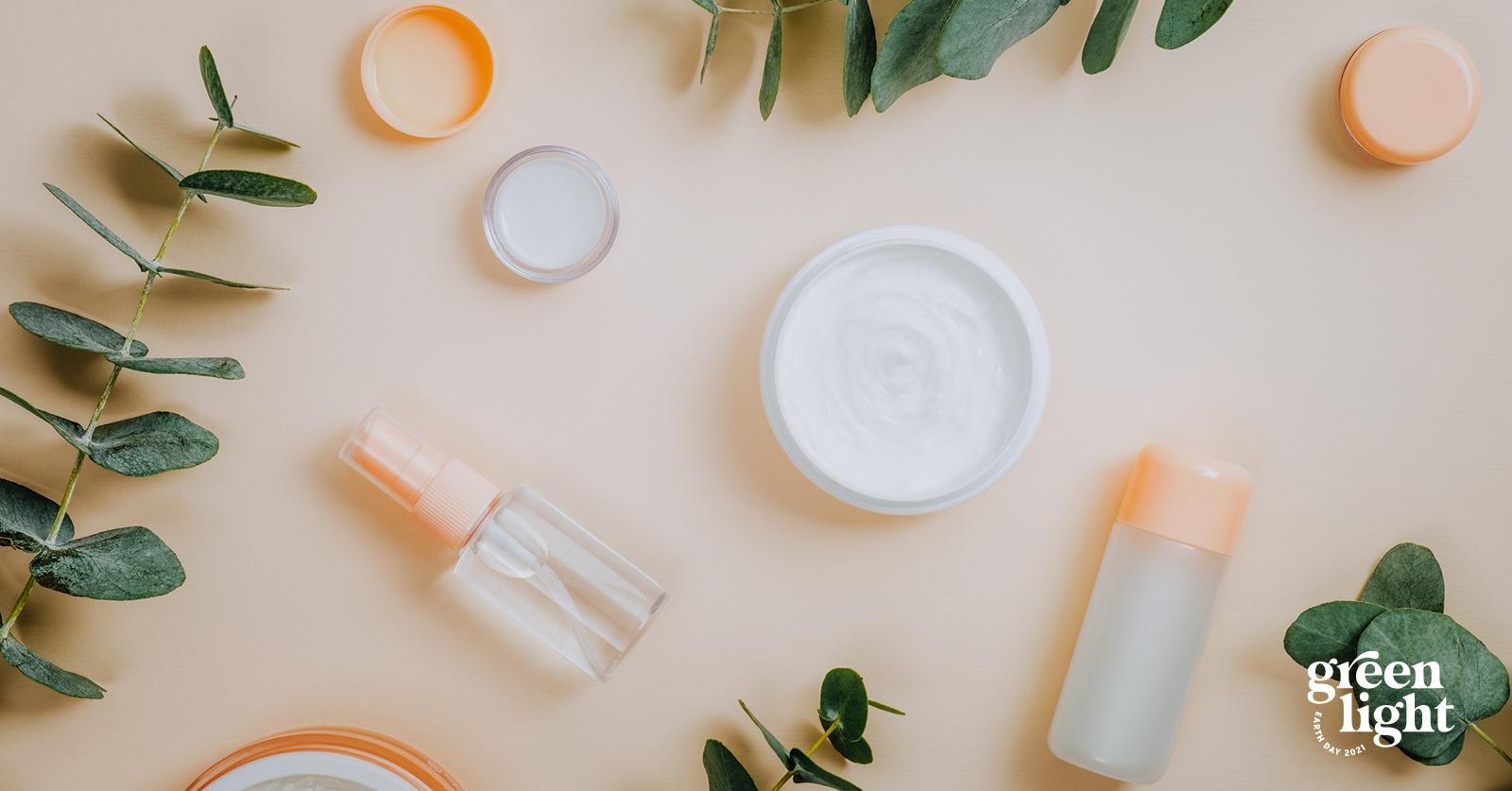 Your environmental impact is completely holistic — it's based on various aspects of your life, from what cleaning products you use, to the type of transportation you take to work, to your daily skincare routine. Although you might not think your face wash, moisturizer, and serum could raise your environmental impact, there are several components to a truly "clean" skincare routine, which is why we've compiled a clean skincare guide for Earth Day.
Article continues below advertisement
Keeping your skin healthy with clean, nontoxic ingredients is crucial for the sake of your health and the planet's, but there is quite a bit of greenwashing misinformation out there. With that in mind, we spoke with New York City dermatologist, Debra Wattenberg of NY Skin RX, who weighed in on what defines clean skincare, ingredients to avoid, and more, along with some stellar earth-friendly products, so you can rest assured your regime isn't hurting the planet.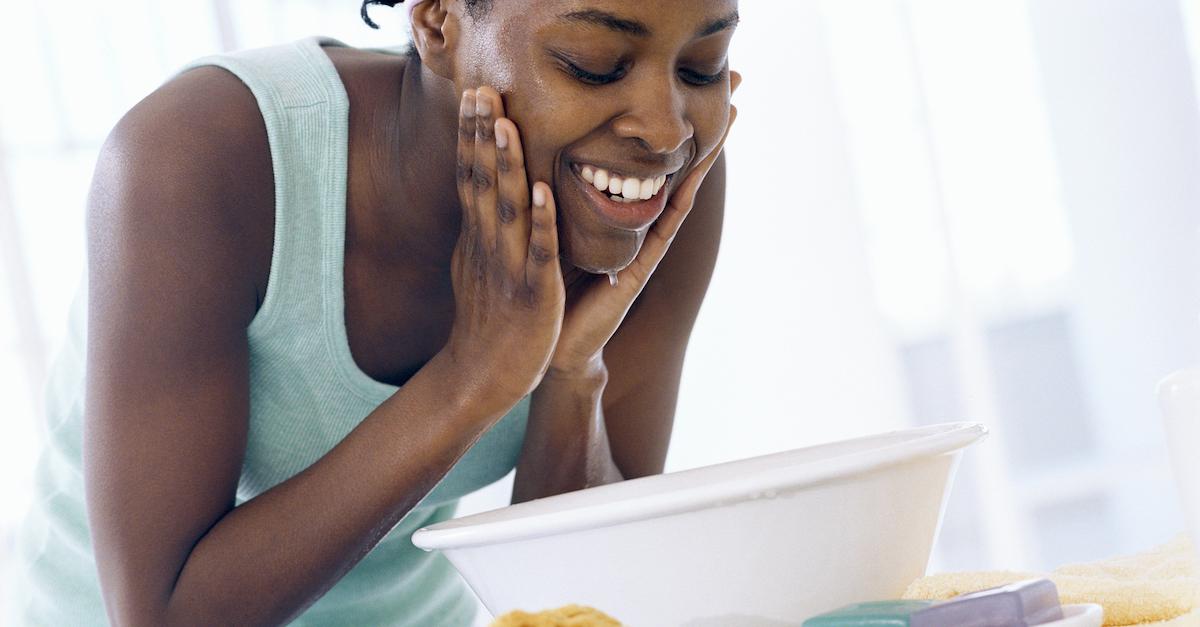 Article continues below advertisement
What is important for people to know when they're looking for "clean" products?
From sustainable, recyclable packaging to safe, nontoxic products, there are many different components that contribute to a perfectly "clean" skincare routine. Wattenberg says you should first figure out what you're looking for, whether it's animal-free or simply all-natural, and then start your journey toward crafting the perfect "clean" regime.
"It's important to realize the definition of clean beauty is very variable as it is not a regulated term. To some, it's used interchangeably with 'all natural' or 'organic'. It may also mean it's vegan, gluten-free or cruelty-free," she explains. "I think it's best to look at the ingredients to determine if a product contains ingredients you are comfortable with and meet your definition of 'clean'".
Article continues below advertisement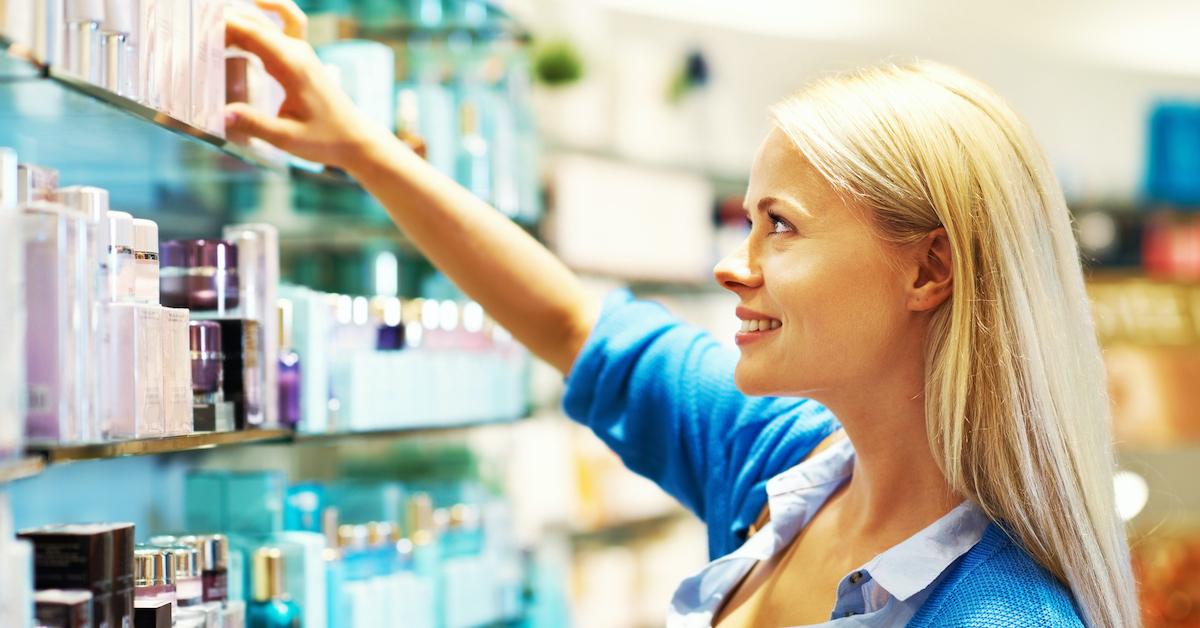 What skincare ingredients have been labeled as "bad" that really aren't that bad?
Like coconut oil or MSG, there are many ingredients that have garnered controversy — but some of them actually aren't bad for you at all. Wattenberg weighed in on this, telling us "you need to define what 'bad' means."
"There are several ingredients that are making the 'do not use' list from lots of bloggers and influencers as well as skincare companies trying to create 'clean skincare.' Again, definitions are important here," she explains. "Is the ingredient bad because it's synthetic? Or is it bad because it's drying, irritating, etc?"
Article continues below advertisement
She proceeded to point out a few ingredients that have unnecessarily gotten a bad reputation.
"Petroleum jelly," she says. "Your basic Vaseline is a refined and processed form of pure petroleum oil which is a safe and widely recommended product by most doctors because it's cheap and easy to use. It's a great emollient and rarely causes an allergic reaction."
"Propylene glycol is another product derived from petroleum and it's used in lots of cosmetics and keeps products from melting and freezing. It also has hydrating properties but It can be irritating to some people," she continues.
"Silicones are also on the 'do not use' list but there isn't a lot of evidence to support the claims that it's dangerous a or causes breakouts. It's used to smooth and sits on top of skin and it's too big a molecule to get absorbed."
Article continues below advertisement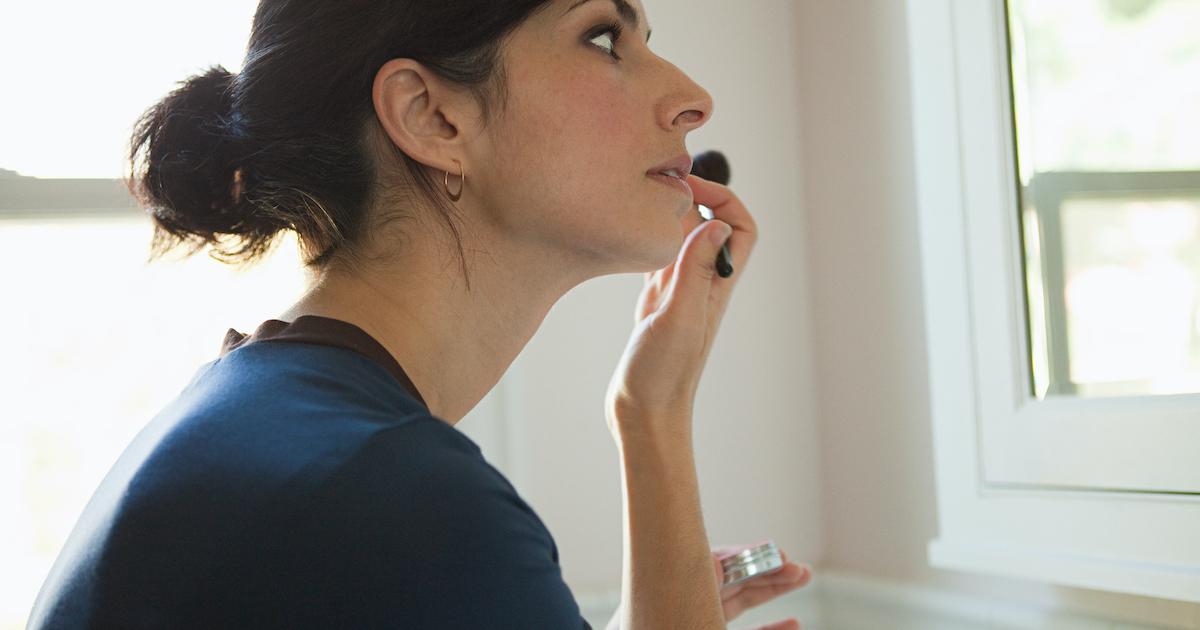 What ingredients in skincare products are actually bad for you/the environment?
That said, though, there are certain ingredients in skincare products you should avoid, no matter what. Parabens, for example, have been linked to certain types of cancer, while formaldehyde is a known carcinogen, according to Cancer.org. Wattenberg, however, gave us the full list.
Article continues below advertisement
"The list is truly extensive," Wattenberg explains, "but the top ones I'd avoid include: formaldehyde and formaldehyde releasers, fragrance, parfum, triclosan, oxybenzone, avobenzone, talc, sulfates, phthalates, parabens, and methylisothiazolinone," she says.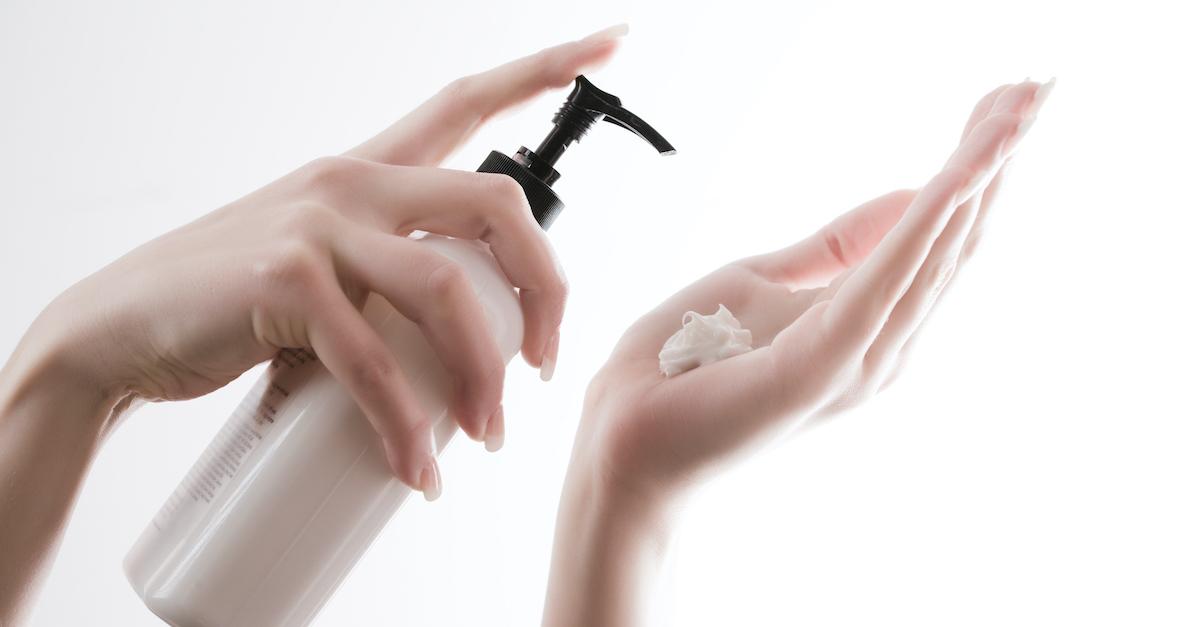 Article continues below advertisement
What skincare brands does a dermatologist swear by?
Although there are many incredible brands and products out there, dermatologists swear by certain products. Wattenberg gave us a list of her favorites, and TBH, we're dying to try all of them.
"There are so many niche brands at so many different price points," she tells us. "I do really like Caudalie, Drunk Elephant, SkinFX, Supergoop (sunscreen), First Aid Beauty, and Follain."
Article continues below advertisement
Our favorite cleansers and moisturizers:
Peach is a plastic-free personal care company that makes all-natural shampoo, conditioner, and soap bars. The facial bar saves up to one 4-ounce cleanser bottle, and the natural scents are seriously heavenly.
Article continues below advertisement
B3 Balm makes organic, all-natural, and handmade products, and the brand allows customers to take a skincare quiz, to determine what products are best for their skin types. The brand's Cream Facial Cleanser and Hydrating Facial Moisturizer are bound to give you the dewey look you've always wanted.
Carmen Electra's GOGO Skincare is paraben-free, cruelty-free, sulfate-free, gluten-free, and fully vegan. The full kit is phenomenal, but we seriously love the Norish moisturizer.
Article continues below advertisement
Our favorite serums:
Ace of Air uses natural ingredients and green technology, and it's the first beauty brand designed to be entirely circular and fully zero-waste. The Illuminate Me Sunrise Serum contains superfoods and peptides to nourish your skin — it's everything we could ever want.
VENN is a U.S.-Korean skincare brand uses clean ingredients and probiotics to make sure your skin stays healthy. The brand's Red Oil Serum uses 34 root extracts, botanicals, and essential oils to deliver seriously unreal corrective benefits.
Earth Shell's products are ethically-sourced and Leaping Bunny certified. The brand's Night Repair Elixir is vegan and cruelty-free, using Bakuchiol to gently remove dead skin, plant-derived squalane to help replenish dry skin, and anti-inflammatory hemp oil to increase collagen production and soothe irritated skin.
Article continues below advertisement
Our favorite face masks, exfoliators, and mists:
BIOEFFECT is an Icelandic company that uses plant-based ingredients to make high quality skin products. The brand's Volcanic Exfoliator is a clarifying facial exfoliator that contains micro-crystalline lava and ground apricot seeds that remove dead skin, and for the month of April, you can get 20 percent off when you use the code VOLCANIC at checkout.
Article continues below advertisement
VENN's Synbiotic Defense Mist is ultra-hydrating and is packed with probiotics and prebiotics to help maintain a healthy balanced skin microbiome while nourishing and revitalizing the skin.
Nourishe's water-less, organic, and vegan skincare line uses whole and ethically grown ingredients, as well as no preservatives, fillers, or water. The Hydra Mask is bound to leave your skin silky smooth, sans the guilt.
PRESSOLOGY makes vegan, cruelty-free, and ethically-sourced skincare products, and the brand's Moringa Mask is packed with vitamins and minerals.
Article continues below advertisement
Our favorite beauty products:
The Lip Bar is a woman-owned vegan and cruelty free beauty brand. The Fast Face Kit comes in various shades and tones with a Foundation, 4N1 Face Palette (Blush, Highlighter, Face And Contour Powder), Mascara, Eye Liner, 2N1 Brow Gel + Pencil and Liquid Lipstick.
LUXIE creates vegan synthetic brushes that are free of PBBs, PBDEs, and any harmful chemicals — and with light pink handles, they're super cute.
Article continues below advertisement
Good Chemistry offers natural fragrances that are vegan, cruelty-free, paraben-free, and propylene glycol-free. The brand's Royal Rebel Rollerball Perfume features notes of pink pepper, golden amber, and musk.
ella+mila is known for its natural nail polish formulas that are vegan and cruelty-free. The brand uses no Formaldehyde, Xylene, or Triphenyl Phosphate. With over 220 nail polish shades, it's a go-to for nail connoisseurs.
This article is part of Green Matters' 2021 Earth Day programming, #GreenMattersGreenlight: A week-long campaign spotlighting ways you can protect the planet for Earth Day and beyond. We're celebrating planet Earth giving us the greenlight to take climate action.