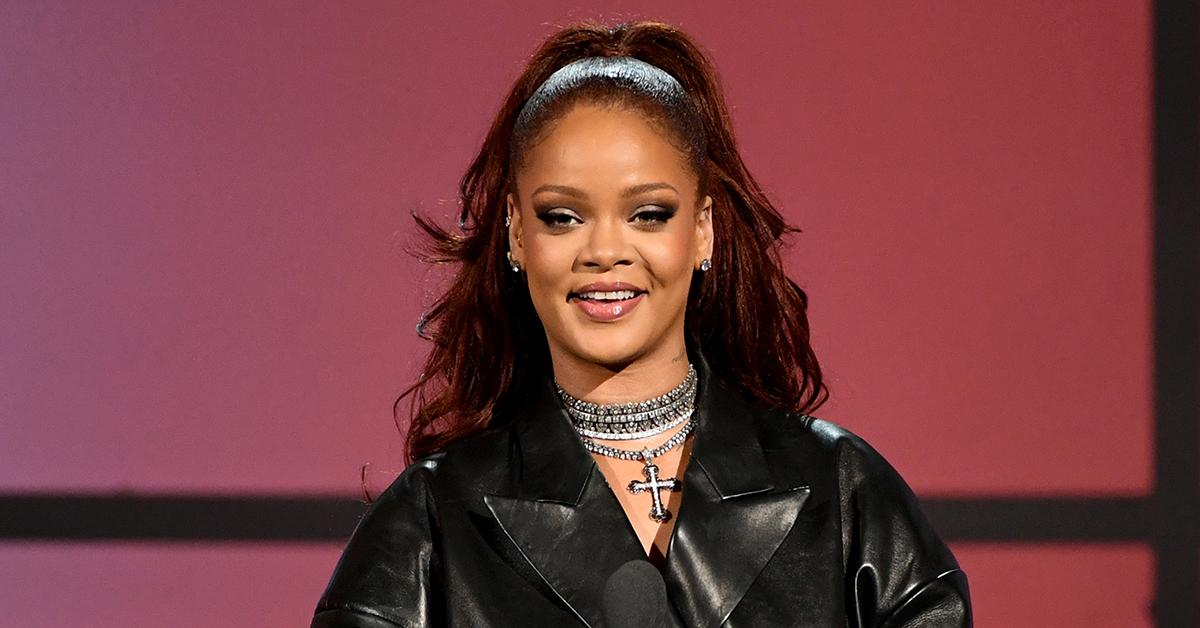 How Fenty Skin Is Embracing Sustainability
Learn how Fenty Beauty, Rihanna's skincare brand, is especially sustainable.
Since it first hit the makeup market in September 2017, Rihanna's cosmetics line Fenty Beauty has been praised for its inclusivity and contemporary approach to cosmetics. Now, with the recent launch of Fenty Skin, the company is embracing sustainability as one of its core tenets.
Article continues below advertisement
It might not appear to be a sustainable company at first glance — no bamboo covers of aluminum packaging — but according to the Fenty Skin's about page, becoming more eco-conscious is a big goal for the brand.
Keep reading for three important ways Fenty Skin is embracing sustainability.
Refillable Packaging
According to Fenty Skin, "Refillable systems are the future: Buy once then when it's time to re-up, all you need to purchase is the refill."
Article continues below advertisement
While not all of Fenty Skin's packaging is refillable, some key items — like the Hydra Vizor Invisible Moisturizer and SPF — can be refilled with a new $30 moisturizer cartridge. Of course, we'd love to see a lavender-colored bulk station with Rihanna's flawless face plastered all over it in any Fenty Skin brick-and-mortar locations in the future, but, for now, refills can simply be bought online. Just search "refill" in the website's search bar.
Cotton Round-Free
Fenty Skin's Fat Water Pore-Refining Toner Serum is a 2-in-1 toner-serum formulation, making it thicker than your standard liquid toner. This means it can be applied directly to the skin and rubbed in using either your hands or a reusable jade roller, therefore eliminating the need for application with cotton rounds.
Article continues below advertisement
While most liquid toners can be applied using reusable cotton rounds, it's equally as notable that the Fat Water Pore-Refining Toner Serum eliminates the need for them altogether. The formula itself is also clean, vegan, and cruelty-free and still provides all the benefits you expect out of a toner: Better, brighter skin with smaller pores, less visible dark spots, and an evened-out skin tone and texture.
Reef-Safe Formulas
Speaking of formulas, all of the ingredients throughout the Fenty Skin line are globally sourced, inspired by Rihanna's global lifestyle. She's lived in New York City, LA, and London and traveled and toured just about every city. As such, Fenty Skin's ingredient list is eclectic and sourced all over the world, and even makes a call-out to her homeland of Barbados by featuring the Barbados cherry, rich in vitamin C.
Article continues below advertisement
But creating a skincare line using quality, healthy ingredients also means excluding the not-so-great ingredients. You'll never find any of the following ingredients in Fenty Skin's products: parabens, mineral oil, oxybenzone, octinoxate, phthalates, formaldehydes, plastic microbeads, thiazolidinones, PTFE or PFAS, polyacrylamide, paraffins, lead, MEA, DEA, TEA, sodium lauryl sulfate, or sodium laureth sulfate.
Vegan, cruelty-free, and devoid of oxybenzone and octinoxate — which specifically pose a threat to marine life — Fenty Skin's products also happen to be coral reef-safe. Unlike some toxic sunscreens that include oxybenzone and octinoxate, Fenty Skin ingredients will never cause coral bleaching.
Recycled Materials
Fenty Skin is also doing whatever it can to cut back on unnecessary packaging. This includes making shipping boxes fully recyclable and using post-consumer recycled material in many of the product's bottles, tubes, and jars.