Black-Owned Sustainable Beauty and Skincare Brands
These Black-owned, sustainable beauty and skincare brands sell everything from lipstick to skincare to deodorant to toothpaste.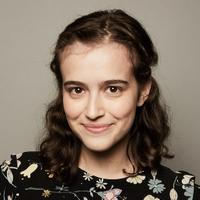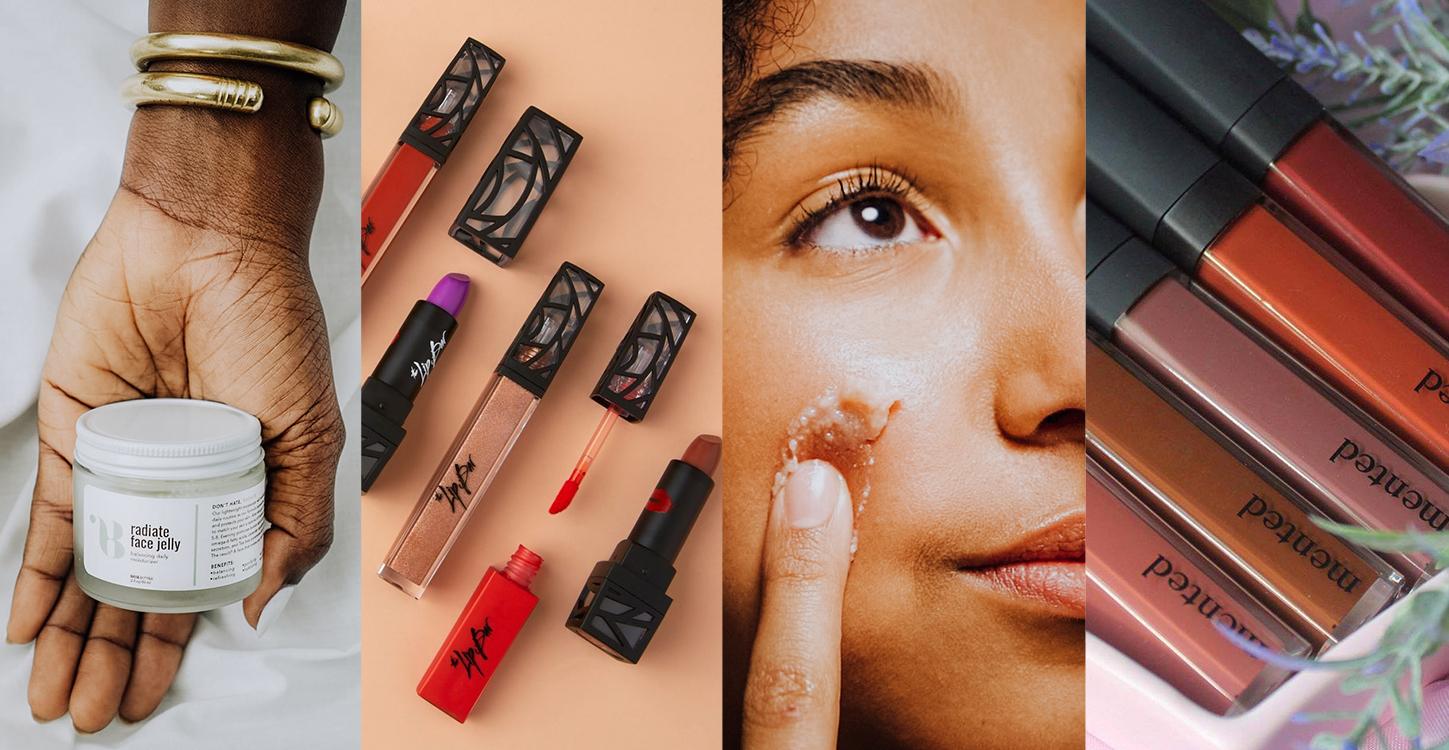 If you're looking to support a Black-owned beauty company, you may become overwhelmed with options — in a good way. Start googling, and you'll quickly find endless awesome cosmetics brands on the internet that have Black owners and founders. No matter what you're looking for — from lipstick to skincare to deodorant to toothpaste — you can find a Black-owned, sustainable company with killer options.
Article continues below advertisement
To celebrate all the amazing companies and products Black entrepreneurs have brought to the market, we've compiled a list of 10 Black-owned, sustainable beauty, skincare, and personal care brands. Each of the brands on this list is cruelty-free and vegan (or has plenty of animal-free options), and many of these brands also wrap their products in sustainable packaging, locally-source ingredients, and focus on natural, non-toxic formulations.
There are so many more awesome Black-owned personal care companies out there, but read on for 10 that will help green-ify your beauty routine.
Shimirose
Shimirose is a luxury beauty and skincare brand that makes 100 percent natural, vegan, and cruelty-free products, primarily from shea butter sourced from Ghana.
Based in the U.K. and founded by Akua Asiedua Asare, Shimirose is constantly considering the environment; for example, most products Shimirose come in zero-waste glass jars with metal lids, the company uses wood and bamboo displays, stands, and boards, and the team uses paper or fabric instead of plastic for their bags, labels, and promotional materials.
Article continues below advertisement
The Lip Bar
The Lip Bar is a cruelty-free and vegan beauty brand working to "help change the way you think about beauty." Founder Melissa Butler launched the Lip Bar in 2012 with a goal of creating a lipstick range in a variety of colors that wasn't filled with endless unnecessary chemicals, and that would change the linear depiction of beauty.
In addition to lip colors, the Lip Bar also offers palettes, blush, bronzer, eyeliner, mascara, and more.
Article continues below advertisement
Dirt Don't Hurt
Dirt Don't Hurt is a cruelty-free, vegan, and natural company that makes bamboo toothbrushes, tooth powder, tooth and gum oil, bar soap, face and body oils, and more.
Three sisters — Martiza, Sativa, and Kaya — founded Dirt Don't Hurt in 2017. After researching personal care products during their pregnancies and finding out that many contained toxic ingredients, they were inspired to develop their own alternatives, and Dirt Don't Hurt was born.
Article continues below advertisement
Lalin et La Sirèn
Lalin et La Sirèn makes body care products using simple, natural, and organic ingredients, inspired by the team's Afro-Caribbean roots.
Lalin et La Sirèn only uses reusable, recyclable, and eco-friendly product packaging. For example, the company's vegan Manuka Probiotic Deodorant is in a compostable tube, and its Organic Nilotica Shea Butter is in a reusable and recyclable glass jar.
Article continues below advertisement
Mented Cosmetics
KJ Miller and Amanda E. Johnson came up with the idea for Mented Cosmetics while lamenting over the struggle to find the perfect "nude" lipstick for their complexions. "We created Mented Cosmetics because we believe every woman should be able to find herself in the world of beauty, no matter her skin tone," the founders proclaim.
The cruelty-free, vegan, and non-toxic makeup company specializes in nude lipsticks (including liquid, matte, and semi-matte) for a wide variety of skin tones, and Mented Cosmetics also sells nail polish, brow pencils, eye makeup, beauty accessories, and more.
Article continues below advertisement
Dehiya
Dehiya is a plant-based, vegan, all-natural, cruelty-free skincare company inspired by Moroccan folk beauty and ancient beauty traditions. Dehiya's small product line includes a variety of skincare and makeup products, as well as a few unique skincare tools, including a mihakka (a small exfoliation tool made from handcrafted terracotta, covered with organic cotton, and dyed with natural pigments), a gua sha, and a warrior stone.
Founder Mia Chae Reddy named the brand after Dehiya, the Queen of the Amazingh, one of Northern Africa's most powerful warriors.
Article continues below advertisement
Base Butter
Base Butter makes a revered lightweight moisturizer called Radiate Face Jelly, as well as Sustainable Makeup Remover and reusable cleansing cloth. Founded by She'Neil Johnson and Nicolette Graves, Base Butter's mission is to make skincare easy for those with oily and combination skin, and to "help women feel comfortable in their skin."
Base Butter's products are not tested on animals and they contain no animal ingredients. Plus, the Radiate Face Jelly is packaged in a glass jar with a metal lid, making it plastic-free, recyclable, and reusable.
Article continues below advertisement
Jacq's
Jacq's is a non-toxic, cruelty-free, natural skincare line inspired by the diverse botanical world, with products made for people of all different ages, skin types, and skin concerns. Founder Barbara Jacques sources ingredients locally in South Florida, and the products are handmade in Miami.
Many of Jacq's products will help you reduce your waste — there are paper-wrapped bars (including the Wild Hibiscus & Carrot Cleansing Bar, the Plantain & Activated Charcoal Face Cleansing Bar, and the Yucca & Lavender Cleansing Bar) as well as products that are packaged in glass (including face oils, serums, and toner).
Article continues below advertisement
Nyakio
Nyakio is a cruelty-free and vegan skincare brand available via Target. The brand sells products like Kenyan Coffee Face Polish, Sweet Almond Cleansing Oil Balm, and Marula & Neroli Brightening Oil.
Nyakio Kamoche Grieco founded the company after being inspired by the skincare secrets her grandmother shared with her when she visited Kenya as a child — so get ready to treat your skin to some age-old skincare wisdom.
Article continues below advertisement
BLK+GRN
Founded by Dr. Kristian Henderson, BLK+GRN is an all-natural marketplace by Black artisans that helps consumers "Buy Black and Live Green Without Compromise." The website sells products from several dozen brands in various categories, including bath and body, skincare, beauty, hair, menstrual care, mom and baby, and home.
To be approved as a BLK+GRN artisan, all products must be sustainably-made, plant-based, cruelty-free, and free of all ingredients on BLK + GRN's Toxic Twenty List. So no matter what products you're looking for, if you want to support a Black-owned, sustainable personal care company, BLK+GRN most likely has something for you.
If you are looking for ways to donate your time or money to Black Lives Matter and other antiracist organizations, we have created a list of resources to get you started.