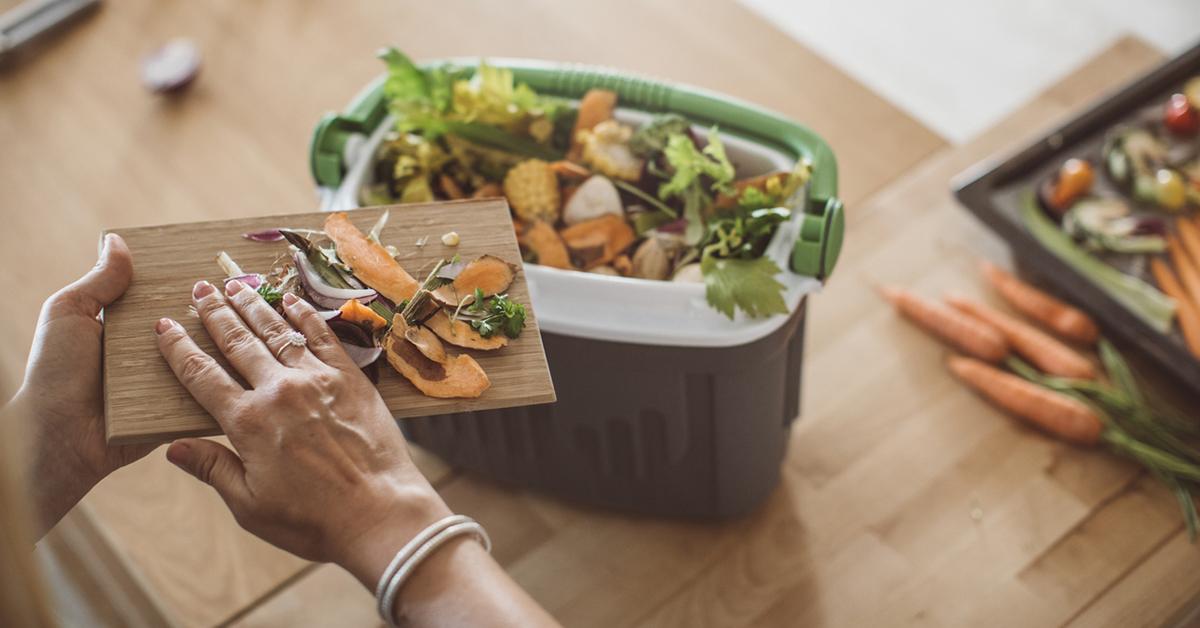 20 Zero-Waste Cooking Tips for a Sustainable Kitchen
Have you ever wondered just how much food goes to waste on average in your own home? Even if you compost, it's probably a lot more than you may think. Some sustainability YouTubers, like no-waste chef and award-winning author Max La Manna for example, have dedicated their lives to being more ethical and low-waste in the kitchen. Of course, that looks different for everyone — whether you're a YouTuber or a regular person. But no matter how many viewers you have on YouTube or followers on Instagram, cooking more sustainably is something we can all benefit from being more conscious of.
Article continues below advertisement
Is there such a thing as zero-waste cooking? Of course! It simply means being mindful about the food (and other) waste you create while cooking and baking. Zero-waste cooking is all about making the most out of every ingredient and leaving nothing to waste. A few weeks — or even days — into zero-waste cooking and you're sure to be obsessed with using every bit of food that can be used in various recipes.
Not sure where to start? We've compiled 20 of the best zero-waste cooking tips to make you a sustainability pro in the kitchen.
Start a Food Scrap Garden
Before you resort to the compost, some food scraps you think cannot be reused actually can be reused with the help of a food scrap garden. Depending on what food scrap veggies you have, many can be regrown just from cut pieces of the produce itself. Add water, and voilà! Pretty soon you'll have yourself a mini, indoor garden grown entirely from food you would have otherwise thrown away or composted. Now, that's making use of every bit of what you have!
Article continues below advertisement
Compost When You Can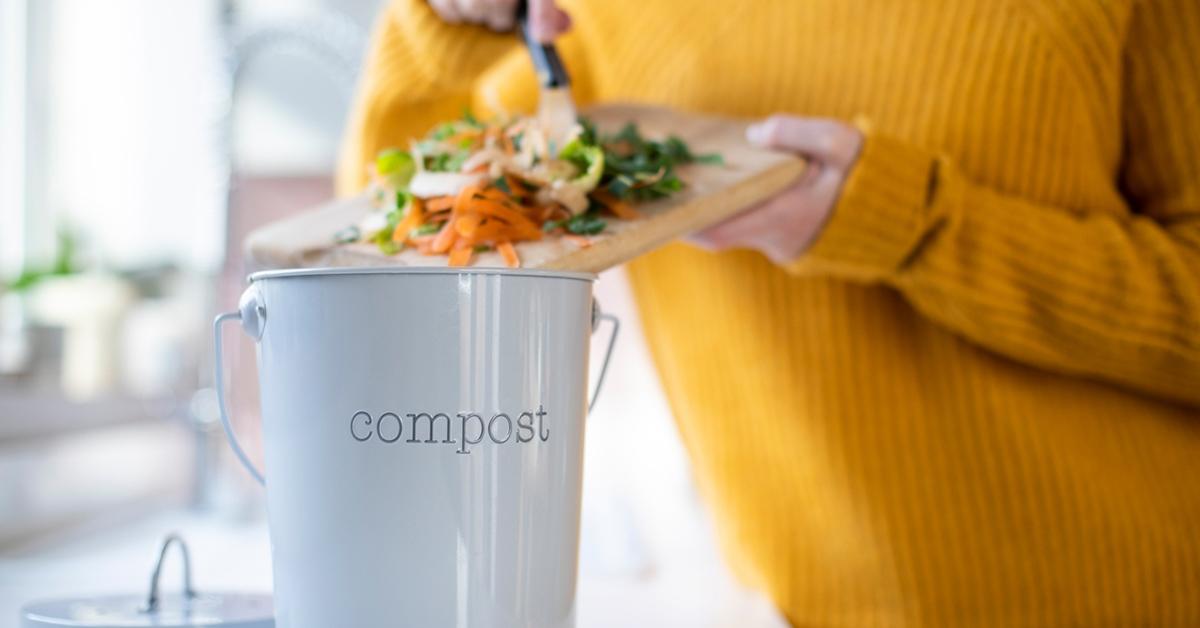 In the event that you do have leftover food scraps, they can always be composted. Of course, if you do zero-waste cooking well, you'll have as little leftover scraps to compost as possible. Even still, you want to have an option of what you can do with them, so composting is a great habit to adapt.
First thing's first, try memorizing what can and can't go in the compost: cans include food scraps like veggie and fruit scraps (cores, peels, and pits), nuts and nut shells, seeds, grains, beans, tofu, and tempeh, bread, pasta, baked goods, and snack foods, egg shells, and coffee grounds.
Article continues below advertisement
Invest in the Food Cycler
Some composting options simply aren't for everyone. You may have a small apartment, no backyard space or dirt to speak of if you live in a metropolitan area, or you know, a worm bin might just creep you out. It's on the pricey side, but the Food Cycler FC-50 by Vitamix might be the perfect option for you as, instead of gathering your food scraps in a metal container to later turn it into compost over time, the Food Cycler does everything for you. Simply add your food scraps into the Cycler, press the button, and between three and eight hours, you'll have soil. That soil can be added to your backyard, mulch, garden, or even added to the top layer of your plants.
Article continues below advertisement
Make What You Can (Instead of Buying)
Having a garden — whether it's a food scrap garden or a full-blown, outdoor vegetable garden — can definitely help make your cooking process more zero-waste. (After all, eating sustainably, locally grown food is best for your body, health, and the environment!) But even if you don't feel like you have a green enough thumb to pull off tending to a garden, you can still make a few things at home that will end up cutting back on the plastic packaging you buy.
Article continues below advertisement
Things like nut butter and nut-, seed-, or oat-based milks (or as some vegans write, mylks) can be made at home in very few steps. You'll need your nuts, seeds, or oats of choice, a big bowl, mason jars, and either a cheesecloth or a nut bag for milk (mylk). Other items you can make sustainably at home include sustainable dog treats, deodorant, sustainable makeup, and more. Even coronavirus face masks can be made from items you already have on hand at home!
To cut back on the plastic packaging that often comes with cleaning products, you can also try making your own Lysol and hand sanitizer at home, as well as use household bulk items like vinegar and baking soda to clean around the home.
Article continues below advertisement
Buy in Bulk From Stores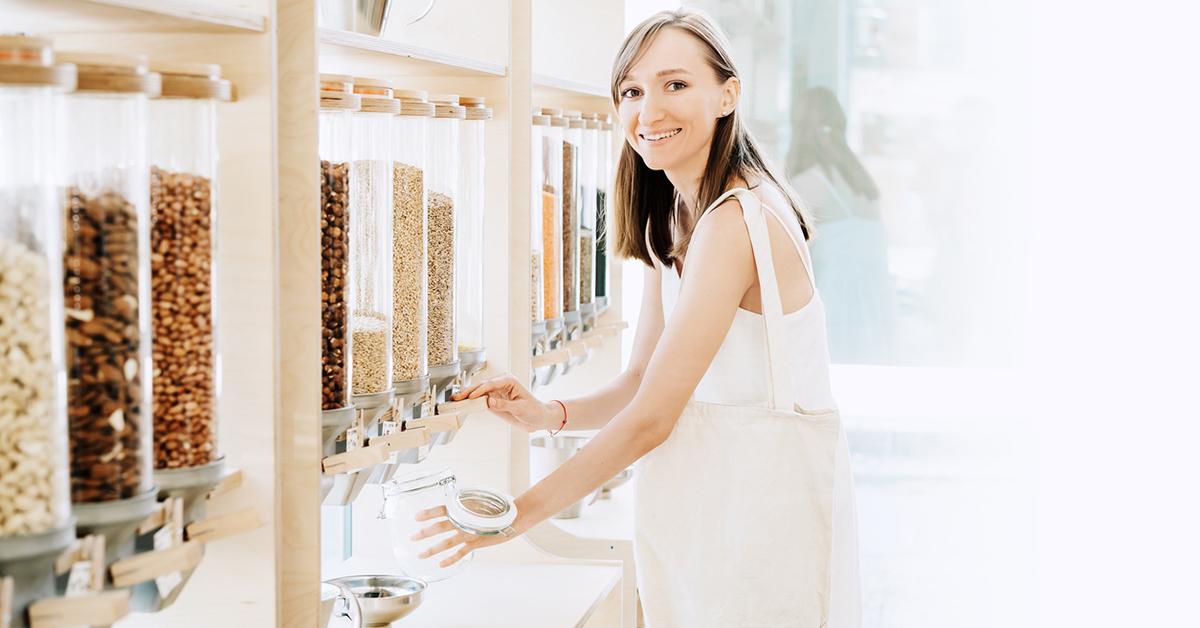 Whenever you can at the grocery store or co-op, try buying food (and other items) in bulk. Bring your own mason jar or reusable storage container, fill it up, and be sure to record the tare weight. Not sure where to begin buying in bulk? Try out our top tips for bulk buying.
Article continues below advertisement
Invest in Zero-Waste Food Storage
Produce or other food that spoils quickly is hardly the best use of that food. To ensure that your food lasts long, effectively storing it is key. You will want to create an arsenal of glass jars, reusable silicone bags, stainless steel and glass containers, and other zero waste food storage items. This reduces your need for plastic saran wrap, tinfoil, and of course, plastic Ziplocs.
Article continues below advertisement
Freeze Leftover Scraps
Speaking of the freezer, consider freezing what you do not need to eat or drink immediately. The freezer significantly increases a food item's shelf life and is best for items bought or made in bulk so that you have them for a long period of time.
Article continues below advertisement
Make Stew From Leftovers
If you have a lot of vegetable scraps left over, consider an alternative to food scrap gardening or compost: Making a veggie leftovers broth. The Zero-Waste Chef has a great recipe to ensure all your veggies get used.
Article continues below advertisement
Feed the Dog or Cat
It depends on what leftover scraps you may have, but if the food is something that is healthy for dogs, you may want to consider feeding the scraps to your pet. Meats and some vegetables or fruits like pumpkin, sweet potatoes, blueberries, apples, strawberries, and bananas can be healthy for dogs in moderation. Eggs are also thought to be healthy for dogs and can even make their coats shinier.
Article continues below advertisement
Store Food the Right Way
It's worth noting that certain foods need to be stored in different ways. You can't just jam everything in the fridge and expect the best results. Nuts and seeds should be stored in the fridge or freezer, omega-3 oils and nut and seed flours should go in the fridge, and meat should always be stored on the bottom of the fridge to avoid contamination due to leakage. Eggs should be in the center part of the fridge (not the door) to keep their temperature even and homemade nut milk should be frozen in bulk and thawed as needed.
Article continues below advertisement
Buy Locally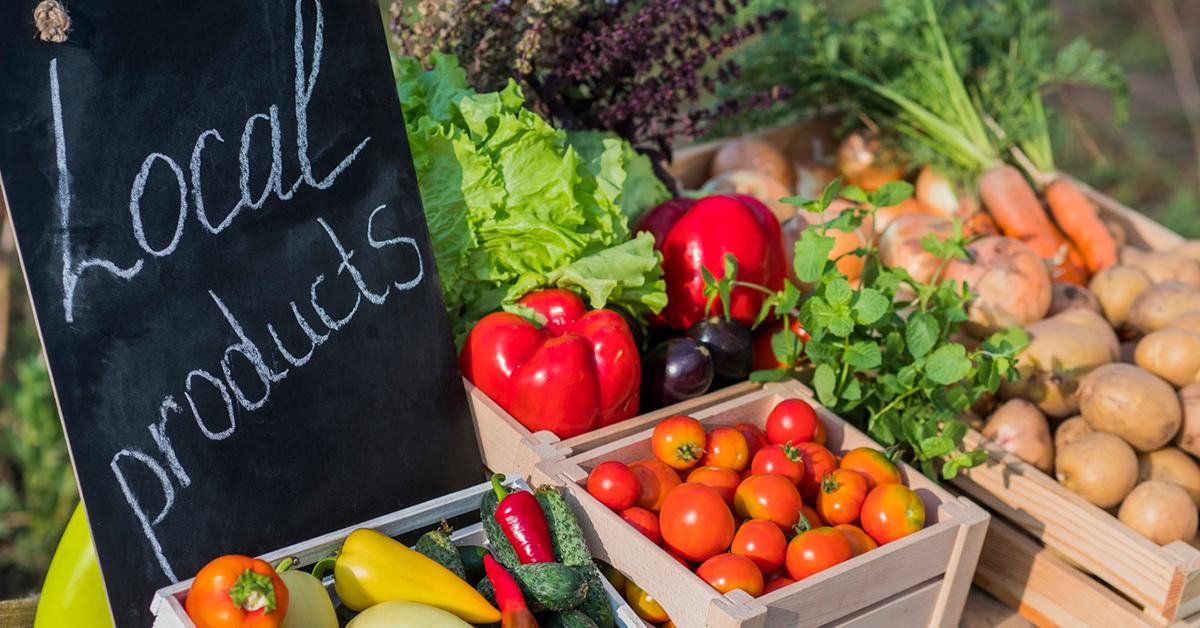 As previously mentioned, locally grown food is the best option for your health and the environment. Locally grown food tends to have more nutrients, be fresher, and helps protect biodiversity in your area. It also requires less resources to transfer (since it has less distance to travel), so it contains a lower carbon footprint than most foods. The best way to buy locally — if you're not growing your food yourself — is to frequent the local farmers markets or farm stands.
Article continues below advertisement
Buy Organic
Most people opt to buy organic as a workaround to the pesticides most frequently used in farm agriculture, but if you buy organic produce it can actually lead to less waste. After all, you can actually eat the peel (safely) of organic produce. There's less food scraps this way — peels, cores, etc. Be sure to research the produce to make sure you can eat the peel safely and healthily.
Article continues below advertisement
Start a Neighborhood Cooking Co-op
This is an awesome idea straight from Culinary Nutrition! Like your local cooperative (or co-op), a neighborhood cooking co-op would have the goal of reducing food waste in order to share the wealth of different meals. Basically, you buy the food you need for the week's meals, then "donate" or share what you haven't used to those in your cooperative. That way, that food will go to better use as someone will make use of it by cooking and eating it.
Article continues below advertisement
Save Your Almond Pulp
When you make your own almond milk at home, there is generally a lot of leftover almond pulp. If you simply trash that pulp, sorry, but you're doing it wrong! There are a ton of different things you can do to reuse almond pulp, including making gluten-free bread crumbs, crackers, cookies, hummus, and more.
Article continues below advertisement
Research "Nose to Tail" Cooking
According to Yuppie Chef, "nose to tail" cooking (and eating) is a movement with the goal of eating varieties of meat cuts in order to avoid food waste. As you may know, some parts of the animal (for meat-eaters, of course) are considered undesirable. By buying, eating, and cooking with these "undesirable" parts, you're saving these cuts from ultimately ending up in the trash.
Article continues below advertisement
Try Canning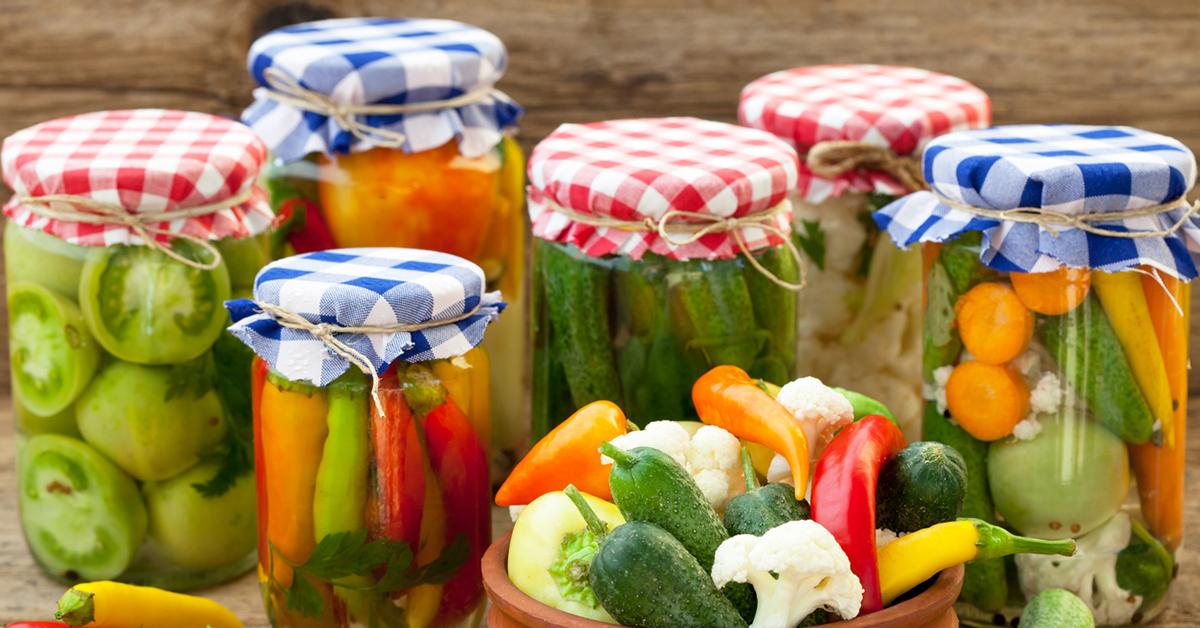 Canning is a relatively easy way to preserve food for the long-term. You can freeze food that you've canned or store it in the right conditions for several months, extending the food's shelf life and providing food for yourself long-term.
Article continues below advertisement
Make Jams
Many different foods can be canned — pickles and other fermented veggies, fruits, meat, poultry, and seafood, tomatoes, and tomato products, and of course, jams. If you have a package of strawberries, blueberries, or other kinds of fruits on the verge of going bad and you don't think you'll be able to eat them in time, try making a homemade jam. You'll just need to invest in some pectin to get the preferred jam-like consistency.
Article continues below advertisement
Save Vegetable Stems
It's a similar ideology to "nose to tail," only this is called "root to stem" and can be applied to produce. In "root to stem," you consume all parts of the vegetable or fruit, even the roots and the stems.
How? Save veggie stems and stalks, blending them up into stock or chopping them up for soups, broths, or even a purée or side dish.
Article continues below advertisement
Add Food to Your Beauty Routine
You are what you eat after all. If you have scraps of food leftover, depending on what food it is, you might be able to incorporate it into your beauty routine. Root of ginger, for example, can be used to treat acne, as can turmeric and matcha green tea powder, some teas, and avocados can be made into DIY face masks or low-impact serums.
Article continues below advertisement
Make Pesto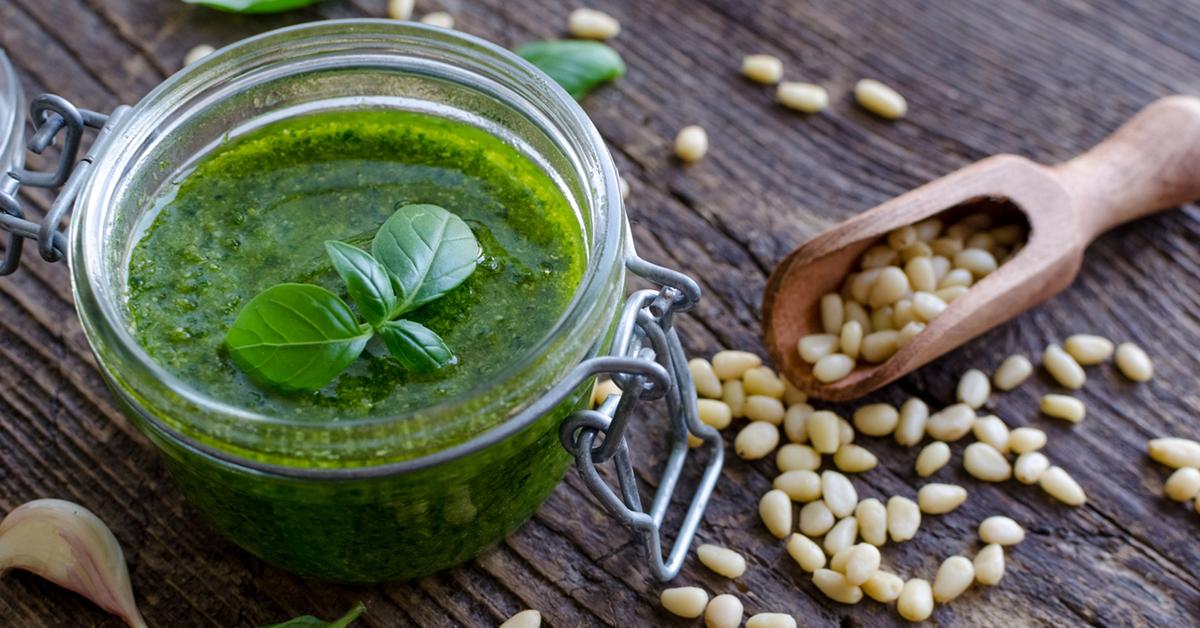 In similar fashion to "root to stem" eating and cutting, Culinary Nutrition recommends using the tops of certain veggies like turnips, carrots, radishes, and beets. Use them for what, you ask? Believe it or not, the tops of these veggies can be saved by cooking them into a pesto.
Just add salt!