11 Sustainability YouTubers to Subscribe to ASAP
Looking for sustainability-focused YouTubers to subscribe to? Look no further!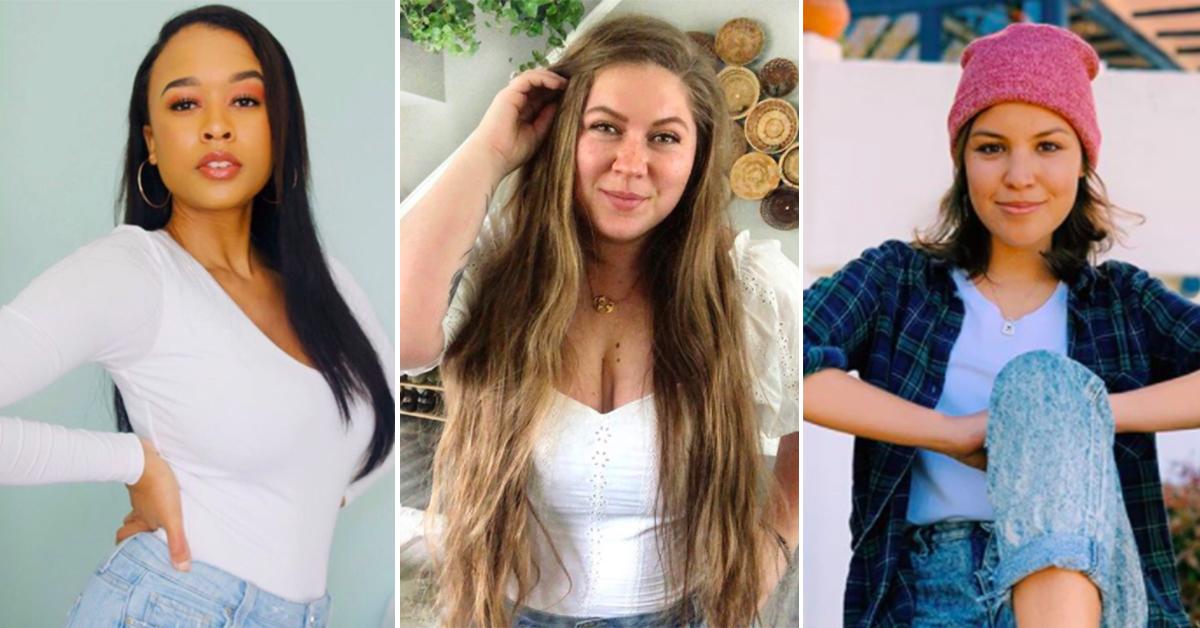 Whether you're new to the zero-waste movement or looking for some fresh motivation to kickstart a new wave of sustainable inspo, it can be so helpful to see what others in the space are doing and thinking about. There are a ton of amazing Black women in the green space you should definitely be following on Instagram (so, if you haven't yet, definitely start there), but also remember that YouTube can be a treasure trove of environmental inspiration.
Article continues below advertisement
In fact, eco-friendly video channels are kind of taking over YouTube. Even some of the platform's earlier lifestyle influencers have been changing their tune a bit, shifting toward a more low-impact, sustainable lifestyle. Ingrid Nilsen (of @missglammorazzi fame) began talking more and more about slow fashion and Aileen of Lavendaire's space on YouTube has recently started to focus on minimalism.
Not sure where to start? Here are 11 of the best sustainability YouTubers for you to follow — no matter where you are on your environmentally-friendly journey.
The Girl Gone Green
Manuela Baron is the brainchild behind her YouTube channel, The Girl Gone Green. You may recognize her from her 2015 Ted Talk called "One Less Thing: Living Without Trash" or her many videos on how to start meditating, sustainable habits to get into during quarantine, mindful eating, and more.
She talks about sustainable traveling, living zero-waste and minimally, recycling, greenwashing, and more.
Article continues below advertisement
The Fairly Local Family
Is it not just you that you have to think of? If you're trying to go zero-waste with a family, you might need different, more personalized advice that The Fairly Local Family can help give you. Amber Allen and her family of five — husband Joseph and kids Selkie, Indie, and Galaxie — live in a cottage, grow their own food in the garden, and run an urban homestead together in Ontario, Canada.
Article continues below advertisement
Jhánneu
Jhánneu is one of the best resources for minimalism and living low-waste on YouTube, as her videos cover a wide range of topics. She posts videos every Wednesday and Sunday with topics ranging from sustainable beauty and ethical fashion, to easy, sustainable habits you can pick up in seconds.
She's even done an exceptional job at curating all her different categories of videos, with playlists separated into categories: Minimalism Series, Minimalist and Low Waste Makeup, Zero Waste Lifestyle Tips, My Low Waste Home, Minimalist and Low Waste Skincare, and more.
Article continues below advertisement
Living UnJaded
Jade of Living UnJaded has about 188K followers on Instagram, but it's in her sustainable tip videos on YouTube where she really thrives. Since starting her minimalistic, low-waste lifestyle, Jade has stopped buying disposable paper products (aside from toilet paper), liquid face and body wash, new clothes, and more.
Videos like her Low-Waste Shower Routine, Beginner Zero Waste Bathroom Swaps, and 13 FREE Zero-Waste Hacks have amassed the most views for their actionable, tip-oriented nature.
Article continues below advertisement
Max La Manna
Article continues below advertisement
My Green Closet
Erin, of My Green Closet, mostly focuses on sustainability as it relates to clothes and other purchases. While she frequently discusses greenwashing — and how to sort through the brands that are guilty of it to find the real, true-blue ethical brands — My Green Closet is also a space on YouTube where viewers can find tips on how to decorate an eco-friendly home, eco-friendly holiday tips, how to naturally dye your hair, and how to be make more sustainable clothes purchases.
Her number one tip? Buy secondhand, of course!
Article continues below advertisement
Naturally Mermaid
Ariel Sahar is Naturally Mermaid on YouTube, a self-proclaimed healthy lifestyle enthusiast and lover of all things mermaids who encourages people to live their best, sustainable lives online. Specifically if you're looking for zero-waste beauty YouTube videos, Naturally Mermaid is a trove of information — how to make mineralized, zero-waste powder deodorant, shampoo and conditioner bar reviews, and more. Also, if you're in need of more daily Plastic-Free July content (even long after Plastic-Free July), you'll definitely want to start here!
Article continues below advertisement
Shelbizleee
Definitely one of the fan-favorite zero-waste vloggers on YouTube, Shelbizleee focuses on eco-minimalism, which is defined as a "lifestyle technique used to create the smallest demand possible for natural resources in efforts to save Mother Earth."
On her YouTube channel, you'll find sustainable living (and eating) vlogs, uncommon zero-waste swaps more off the beaten track, anti-hauls and explanatory videos on popular wasteful habits, as well as a handful of vids on eco-minimalism.
Article continues below advertisement
Sustainably Vegan
If you're just getting started and are really looking for tips-oriented videos, Sustainably Vegan is the way to go. Of course, you don't have to be vegan to watch her channel. It's less about plant-based food than it is about tips and tricks you can use every day to lead a more conscious, low-waste lifestyle.
In her videos, you'll find recipes and compelling hacks for living more sustainably every day.
Article continues below advertisement
Sweet Potato Soul
For all your vegan and low-impact recipe needs, there's Sweet Potato Soul. On her YouTube channel SPS, Jenné Claiborne shares recipes for baking grain-free and vegan banana bread, sweet potato muffins and gingerbread bars, burrito bowls, and so much more. Visit her channel for honest examinations of vegan cheese, how to make plant-based meals on a budget, traveling while vegan, and even a full playlist all about shopping in beauty and fashion circles as a vegan.
Article continues below advertisement
Thrifts and Tangles
What do you call a YouTube channel dedicated to having curly hair and a penchant for thrifting? Thrifts and Tangles, obviously, as channel owner Tyler — an ethical lifestyle and vlogger in Los Angeles — did. On her channel, Tyler offers insight into her favorite sustainable and Black-owned businesses, where to buy ethically made undies, and her experience as a sustainable, working model in LA.