How to Make Your Own Deodorant: Follow This Recipe!
This recipe will teach you how to make your own deodorant — which is both zero-waste and good for you!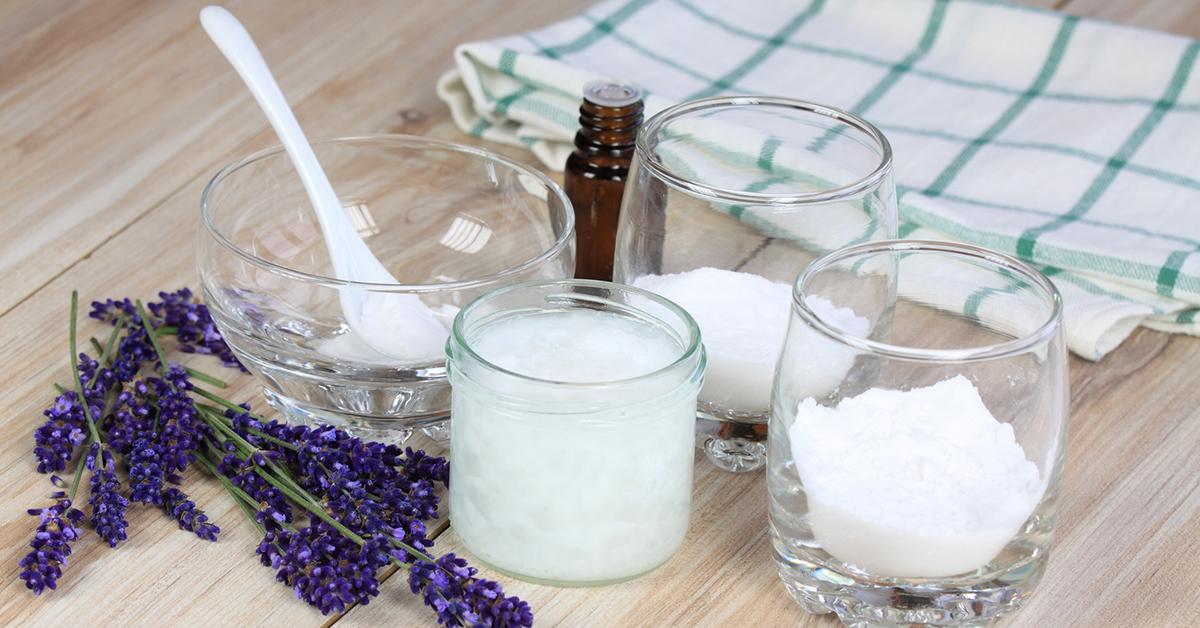 Now that I've gone zero-waste, deodorant is one of those things I simply find annoying. As a zero-waster, you tend to learn to live with only the essentials and deodorants and antiperspirants just aren't up there for me. (Sorry to anyone who thinks I smell bad, but could you tell me? If you don't tell me, I'll never know!)
Article continues below advertisement
Anyway, I digress. I'm not saying that in order to be zero-waste you need to smell bad, but that you need to find what works for you. For many people, they can't fathom a life without deodorant of some kind, so go the sustainable route: Meow Meow Tweet, which comes in a glass container or Natural Vegan, which comes via EcoBottle; others rely on the odor-blocking properties of crystal minerals — like Crystal Mineral Deodorant Stone or The Natural Bath Company. And then others, still, prefer to just make their own deodorant recipe at home.
When you make deodorant at home, there are two main recipe options. You can use baking soda, or you can go baking soda-free. Below, we provide recipes for both.
Ready to stop stinking? Keep reading for two at-home deodorant recipes!
Article continues below advertisement
Deodorant Recipe With Baking Soda
4 T cornstarch (or arrowroot)
4 T baking soda
Essential oils
6 T coconut oil
Directions: In a bowl, mix the four tablespoons of baking soda and four tablespoons of either cornstarch or arrowroot. Add in the 6 tablespoons of coconut oil, taking care to mix it really well. Add a few drops of your favorite essential oils. Essential oils commonly used in deodorant recipes include tea tree oil, thyme, lavender, lemongrass, rosemary, geranium, and sandalwood.
Place in a small reusable jar and refrigerate for two hours or up until it's set. To use, swipe a dime-sized amount across the armpits.
Article continues below advertisement
Deodorant Recipe Without Baking Soda
Before we hop into the baking soda-free recipe, let's first discuss why we're including this one in the first place. Baking soda has effective deodorizing properties that make it great for cleaning and also, of course for blocking odor. But it does have a reputation of causing a rash, particularly for people with sensitive skin. Many think it's because baking soda contains a high alkaline pH. Because baking soda can sometimes cause a rash, some people prefer to use deodorants that are baking soda-free.
1 T coconut oil
1 T shea butter
1 ½ T beeswax
5 drops of vitamin E
Essential oils
Directions: In place of baking soda, you'll need shea butter and beeswax. Since you may not be able to find this locally or in your hometown grocery store, we've linked beeswax here and shea butter here. Using a double boiler, melt the beeswax, shea butter, and coconut oil. When all three are melted, let them cool down before adding the vitamin E and essential oils to the mixture. We adapted this recipe from Coconut Mama, which recommends using eight drops of lavender essential oil, four drops of melaleuca, and three drops of sage essential oil.
Mix the solution, then pour into a small reusable container.