Our Favorite Frozen Vegan Meals, When Cooking Is Simply Too Much of a Hassle
Sometimes we simply aren't in the mood to cook dinner, so we've compiled our favorite low-waste frozen vegan meals for a lazy evening in, below.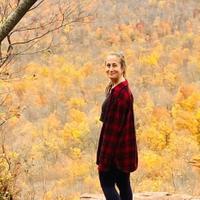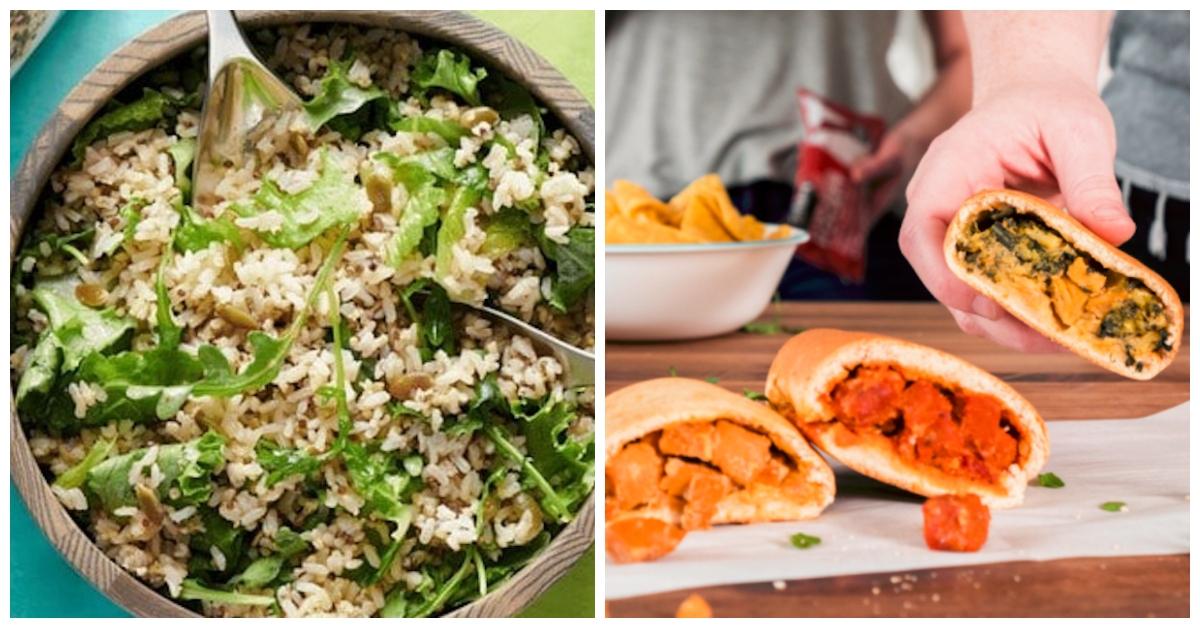 Although we're major advocates of cooking delicious homemade (and waste-free!) vegan meals here at Green Matters, sometimes whipping up a complete dinner from scratch simply isn't in the cards, especially after a long and tedious day of work. So if you're seeking out a relaxing and low- or no-effort dinner every once in a while, so we've compiled a list of our favorite frozen vegan meals.
Article continues below advertisement
Daring's Plant-Based Nuggets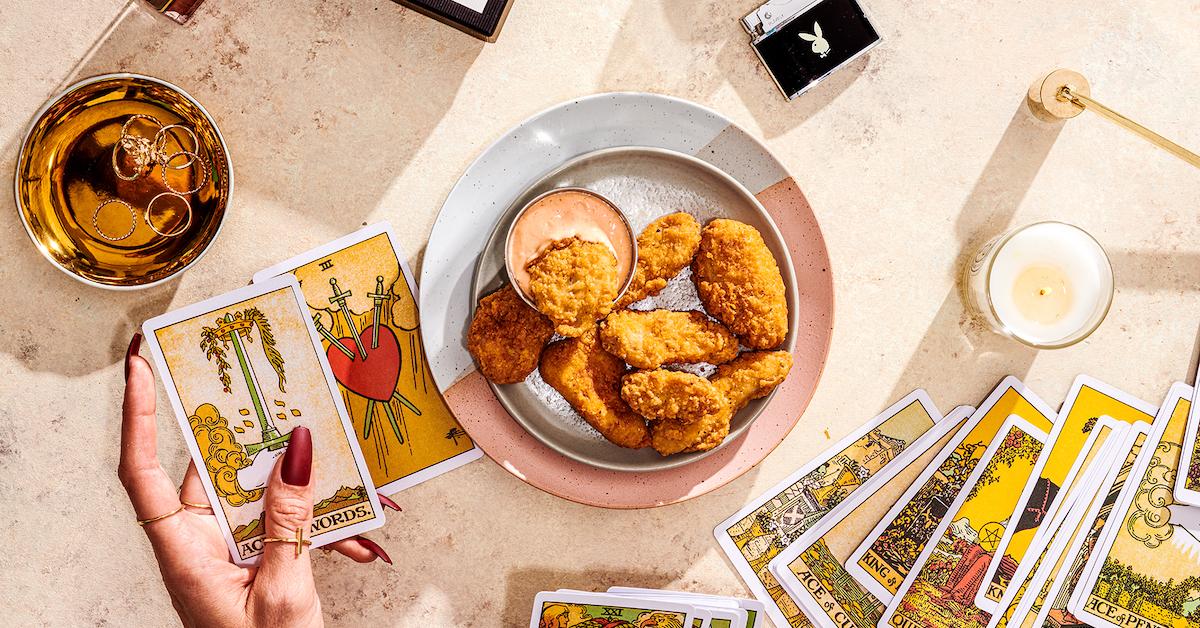 Sometimes after a long day of work, we're simply in the mood to enjoy something nostalgic, and daring offers plant-based nuggets that taste like the classic childhood staple. Their breaded pieces are deliciously seasoned and crispy (especially if you decide to break out the air-fryer), and with a dab of hot sauce, they're seriously irresistible.
Bags cost $7.99 each on the daring website, and you can also find them at Sprouts Farmers Markets, Gelson's, Bristol Farms, and Fresh Thyme nationwide.
Tofurky Plant-Based Pockets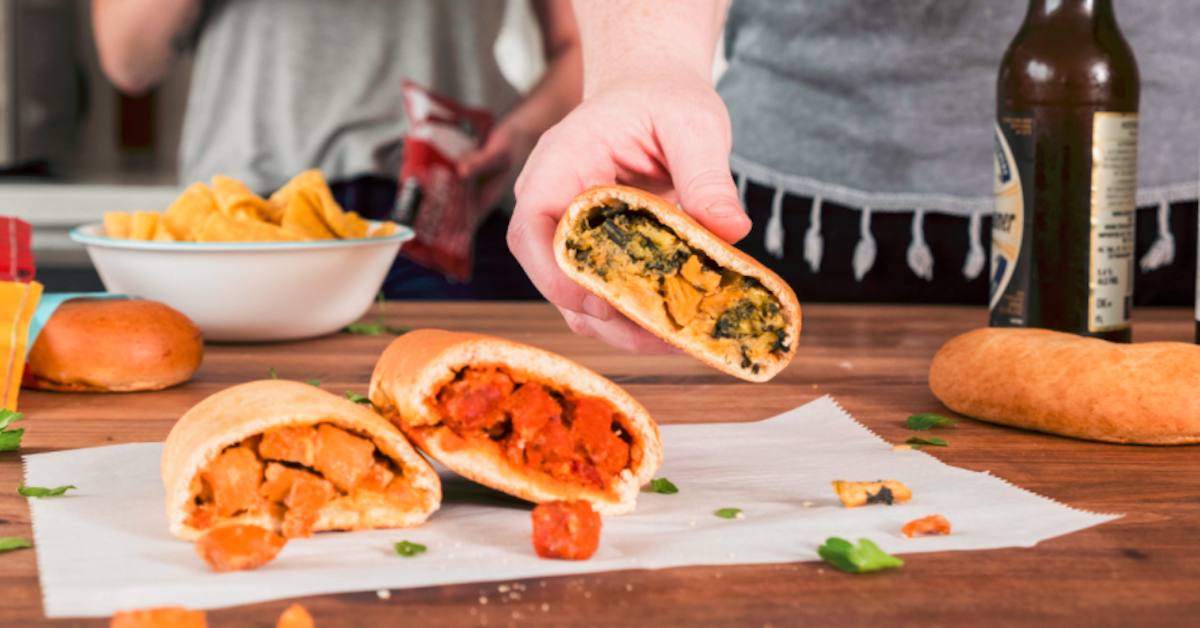 For something completely mess-free, relatively healthy, and conveniently on-the-go, Tofurky's Plant-Based Pockets are essentially mini whole-grain calzones that include a variety of fillings, such as: Ham and Ched'ar, Turk'y Broccoli Ched'ar, and Pepp'roni Pizza. They also only take about three minutes to make in the microwave after removing them from the freezer, so they're definitely a quick and easy dinner option.
Article continues below advertisement
Mosaic Foods' Vegan Meals
Mosaic Foods is a frozen food delivery company that offers a variety of healthy, well-seasoned vegan meals, from Green Curry Noodles, to Yellow Dahl. The company is partners with a non-profit called City Harvest, and they donate two pounds of food to New Yorkers in need, for every Mosaic box sold. The boxes are also 100 percent recyclable, and are delivered with dry ice, as opposed to disposable, plastic ice packs.
Article continues below advertisement
Hilary's Eat Well Burgers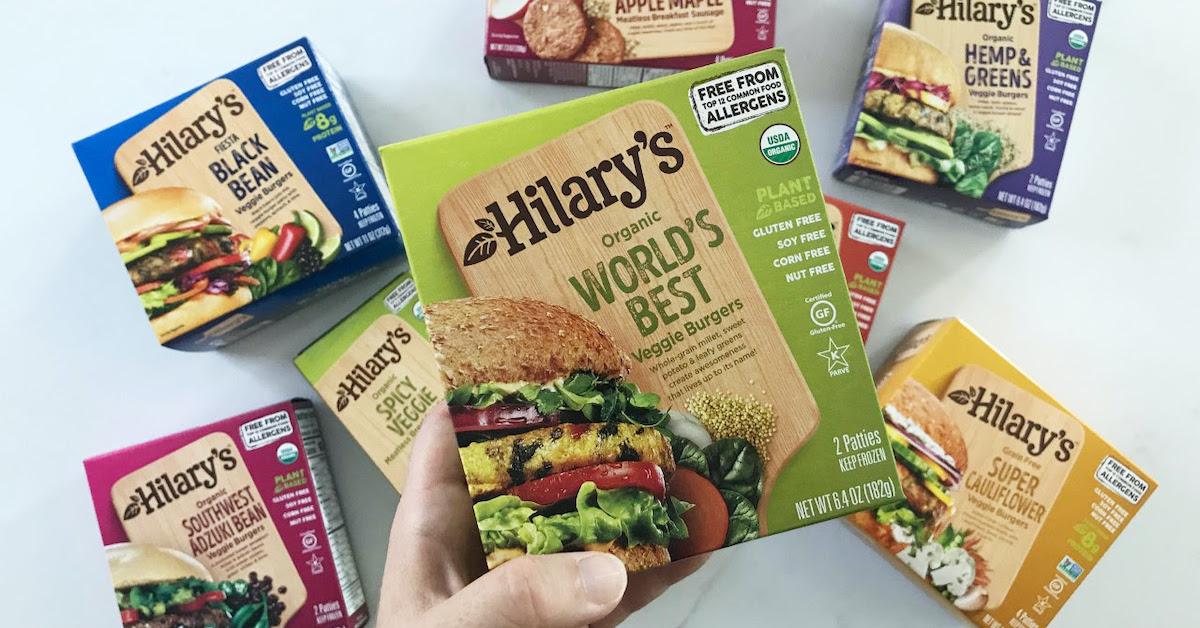 In the mood for a burger? Hilary's Eat Well Burgers come in several varieties, including Super Cauliflower, Black Bean, Apple Maple, Spicy Veggie, and "World's Best." With eight grams of protein per burger, as well as a variety of vegetables, they're seriously perfect with hummus and some fresh veggie toppings.
Article continues below advertisement
Saffron Road's Various Vegan Varieties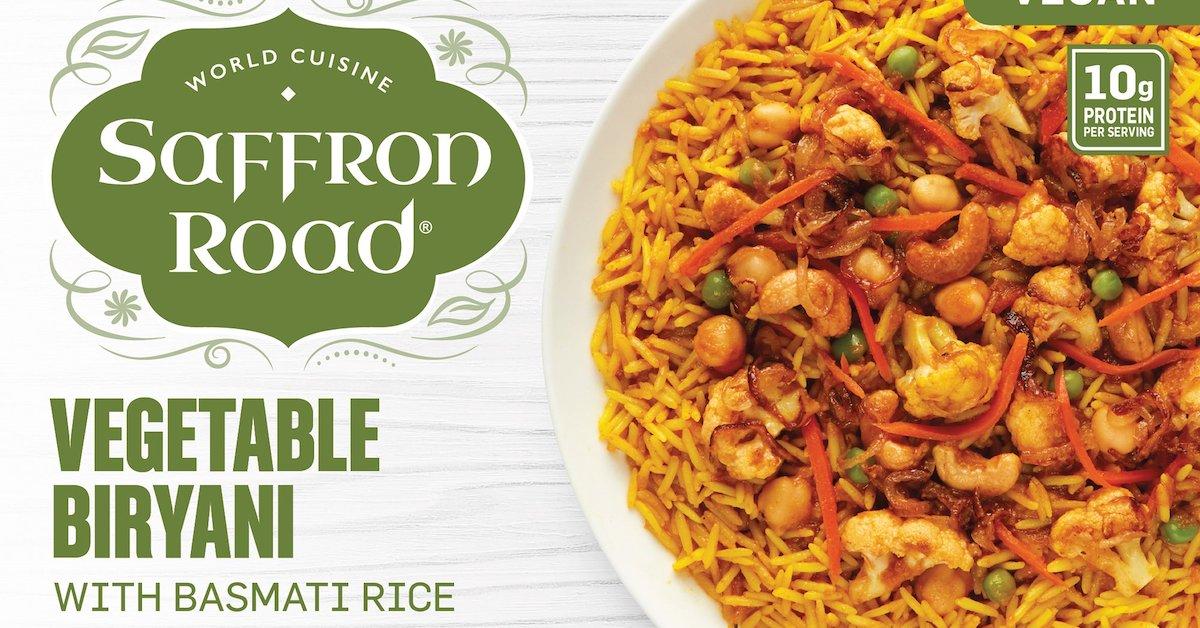 Saffron Road is a frozen food company that focuses on incorporating whole foods and sustainable ingredients into their meals, while reducing their carbon footprint with energy-efficient practices and recyclable packaging. They offer a variety of vegan dishes, including Vegetable Pad Thai and their newest offering, Vegetable Biryani. It provides the delicious takeout experience, minus the packaging.
Article continues below advertisement
American Flatbread's Meatless Evolution Frozen Pies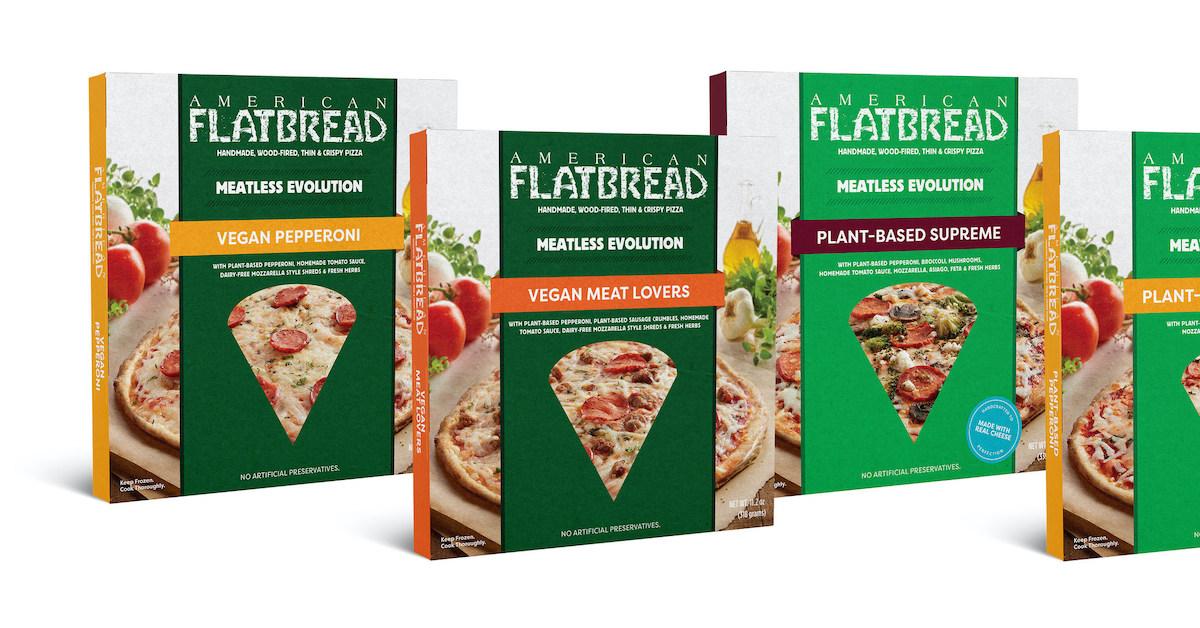 Pittsfield, New Hampshire-based frozen pizza brand, American Flatbread, recently launched a line of vegan "Meatless Evolution" frozen pies. They come in two varieties: Vegan Pepperoni and Vegan Meatlovers, and they offer the ideal pizza experience with gooey dairy-free cheese, seasoned "meat," and — of course — minimal packaging. They're only available online, but luckily, shipping is free.
Article continues below advertisement
Path of Life Grain Bowls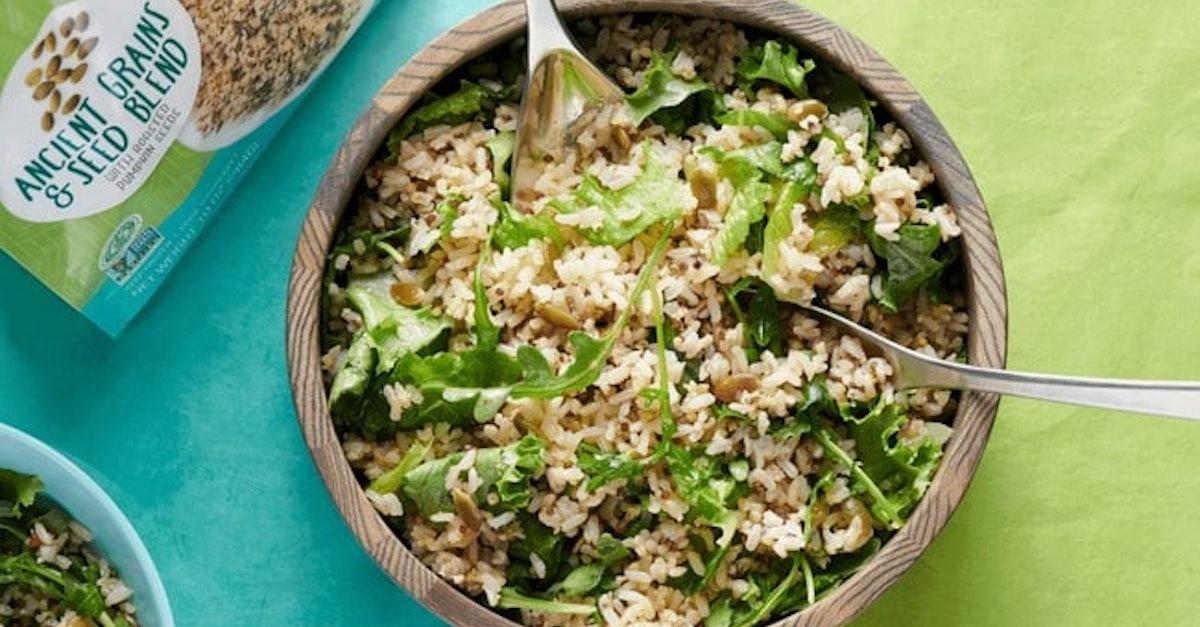 Path of Life makes microwavable, heat-it-and-eat-it quinoa, rice & veggie blends and are completely plant-based and seriously delicious. From their Cilantro Lime Rice Blend, to Ancient Grains & Seeds, Asian Wok Quinoa, and Roasted Garlic Cauliflower, there are so many delicious options available on their website and they're available at grocery stores nationwide.
Article continues below advertisement
Splendid Spoon
Splendid Spoon is a women-led company founded in 2013, to provide people with quick, healthy, plant-based meals. Peruse the site's drool-worthy and vast selection of grain bowls, noodles, soups, juices, and more — which can be defrosted in only a few minutes in the microwave.
Each dish was also made in collaboration with chefs and registered dietitians, to ensure the meals are both tasty and nutritious. TBH we're kind of obsessed.
Article continues below advertisement
While there's nothing better than a home-cooked meal, these frozen options are simple, quick, and easy. TBH we could opt for one of these later tonight.