5 Things to Change Now to Make Your Kitchen More Zero-Waste Friendly
There are small steps you can make as you transition your kitchen to be more zero-waste friendly.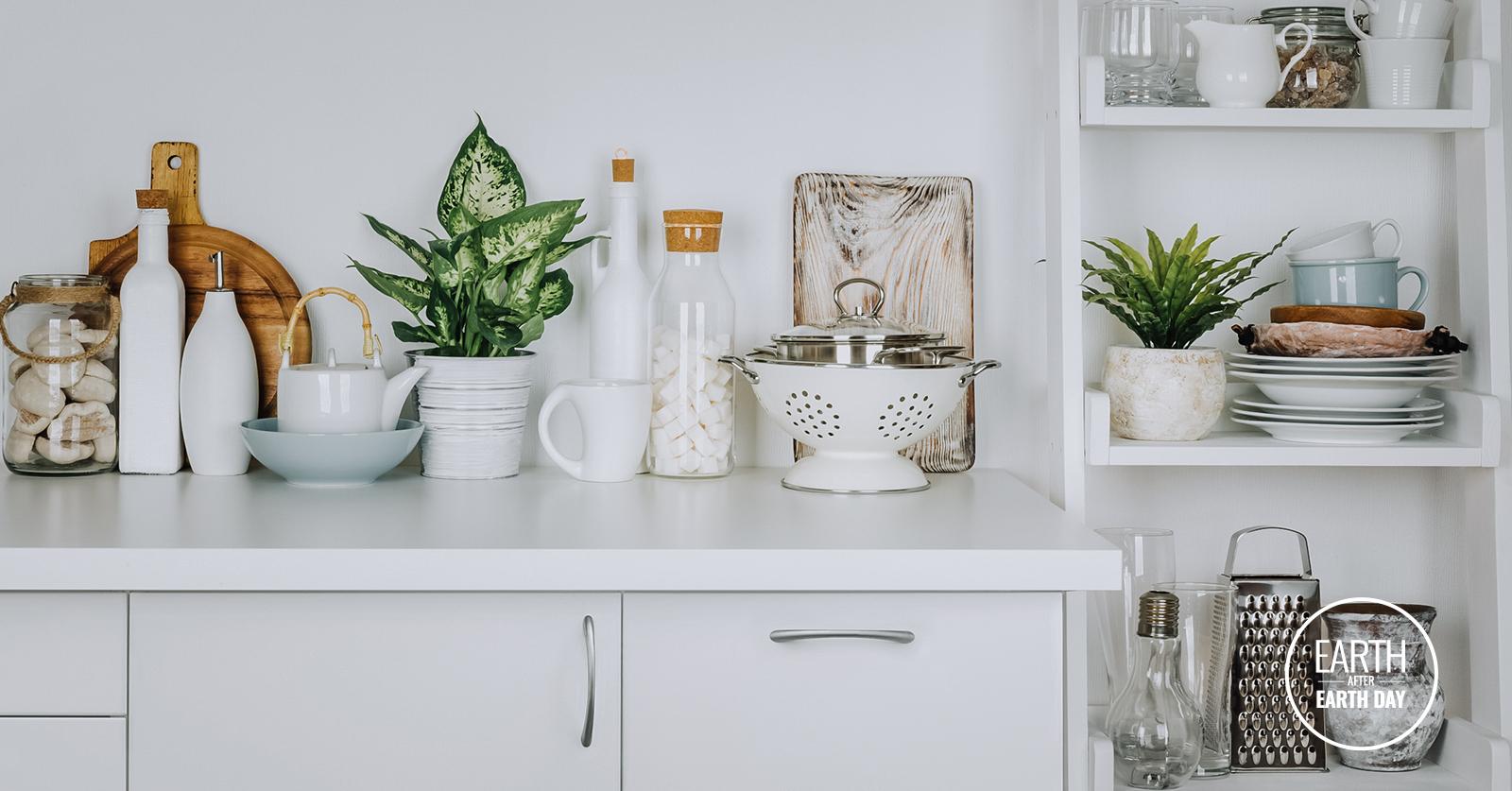 Transitioning to a zero-waste or low-impact lifestyle all at once might seem daunting. Eliminating all your plastic? But you need it, you're probably thinking! So many of the household kitchen things you use on the regular might feel necessary and therefore impossible to get rid of. But that's just history and habit talking: There is an eco-friendlier swap for nearly everything in your kitchen as is.
Article continues below advertisement
Are you ready to start swapping things out? It does not have to be a daunting task. In fact, small changes make the biggest impact; by gradually transitioning your kitchen one zero-waste swap at a time, your cooking and eating space will be more earth-friendly than it has ever been… And in a short amount of time!
Ready to start making your kitchen fit in with a low-impact lifestyle? Keep reading for five changes to make your kitchen more zero waste!
Article continues below advertisement
Embrace silicone sponges
Article continues below advertisement
Get ready to be so grossed out by dirty-sponge statistics that you never touch a synthetic sponge again. Kitchen sponges hold the second highest load of coliform bacteria in the house; the award for highest load goes to the drain trap. (Yuck!) Coliform bacteria is mostly harmless but it often signifies the presence of disease-causing organisms. Traditional synthetic sponges — made of cellulose from wood pulp, sodium sulphate, hemp fiber, chemical softeners, bleach, and dye—can house pathogenic bacterias like Staphylococcus and Salmonella. (Again, yuck!)
In addition to silicone sponges being more environmentally friendly, they are also a healthier alternative in the threat of pathogens; this is because silicone sponges are non-porous, which gives them less space to hold onto germs. They don't get smelly like traditional sponges and they have a shelf-life of about a year. You can also use a silicone sponge to scrub down a potato, mushroom, or other vegetable, therefore cutting back on kitchen supplies. (Who needs a designated vegetable scrubber anyway? Just use a silicone sponge!) To clean, just throw it in the dishwasher.
Article continues below advertisement
Invest in glass jars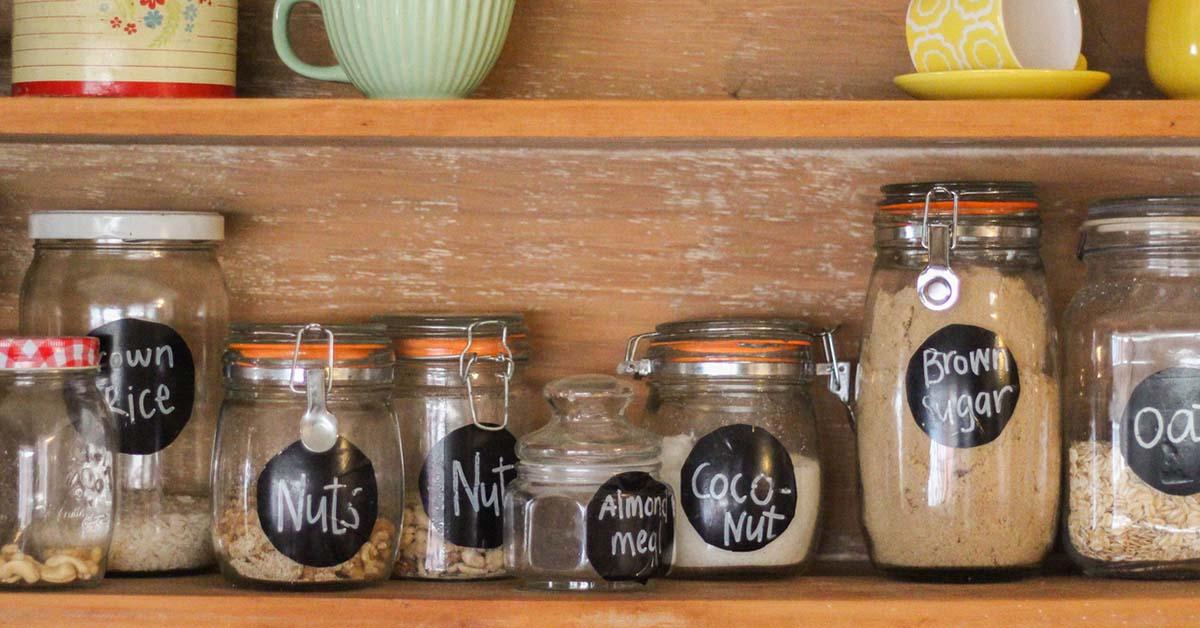 Article continues below advertisement
The more glass jars you have laying around the house the better. Whether you choose mason, Weck, or some other brand, glass jars come in handy for so many uses. You can refill a jar with castile soap (bought in bulk) for doing dishes by hand or fill them with things like seeds, pasta, and rice at the grocery store's bulk section. Glass jars are great for displaying foods in the pantry or for keeping herbs fresh in the fridge (fill with a smidge of water).
You can also use glass jars to take foods to-go — whether it's a mason jar salad or overnight oats, jars are a low impact go-to especially when you're on the go.
Ditch the plastic baggies
Article continues below advertisement
Plastic sandwich baggies are just another unnecessary type of single-use plastic. With stores like Kroger and IKEA vowing to eliminate single-use plastic bags, it only makes sense we treat sandwich baggies similarly. After all, there are 46,000 pieces of plastic in every square mile of ocean. Instead of packing to-go snacks or leftovers in single-use sandwich baggies, opt for a silicone option.
Article continues below advertisement
Stasher bags are reusable silicone bags that come in all colors and sizes and can be cooked on the stove or thrown in the freezer. Zip Top is another great, resealable, silicone option for those looking for storage that's food grade and microwave-safe. If silicone is not your thing, try to swap sandwich baggies for other modicums of storage like the aforementioned glass jar.
Swap out tin foil and saran wrap
Article continues below advertisement
Ready to fall in love with beeswax? Beeswax wrap is an eco-friendly alternative to tinfoil, aluminum foil, and saran wrap. The natural warmth of your hands activates the beeswax, getting it sticky enough to self-adhere to fruit, vegetables, or cover the tops of bowls or plates. Beeswax wrap — usually made from additional ingredients like organic cotton, tree resin, and organic jojoba oil — is reusable for up to a year. Use it to cover up leftover dishes stored away in the fridge, to wrap up a to-go snack (like some nuts, a piece of fruit, or a handful of granola or cereal), or a piece of cheese. To clean, rinse with cold water and a pump of dish soap.
Article continues below advertisement
Buy in bulk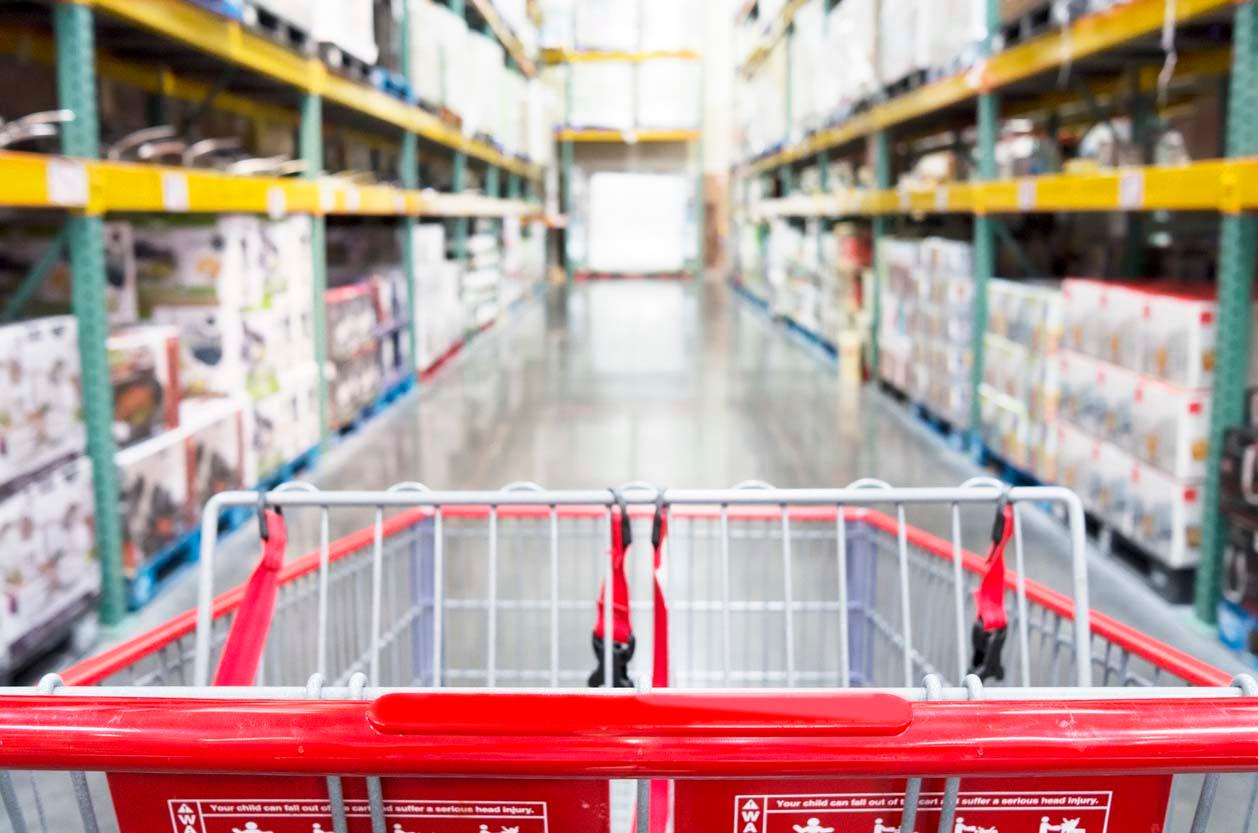 Buying in bulk as often as possible is one of the great keys to transitioning a kitchen to zero waste. Not just with food either; buying in bulk can mean a package of 20 glass-lock containers, jars for storage, or the largest portion of Castile soap at Target. Castile soap is an excellent low impact find as you can use it for so many things: laundry, dish soap, hand soap, shampoo, conditioner, shower scrub, toothpaste, vegetable wash, pet wash, and more. Buying liquids in bulk whenever possible is another low impact staple; the biggest portion of vinegar, olive oil, and castor oil is definitely something you want to keep under your kitchen sink. Vinegars and Castile soap make great DIY disinfectant so you'll cut out a lot of unnecessary and chemical-ridden cleaning supplies by going for the XL container.