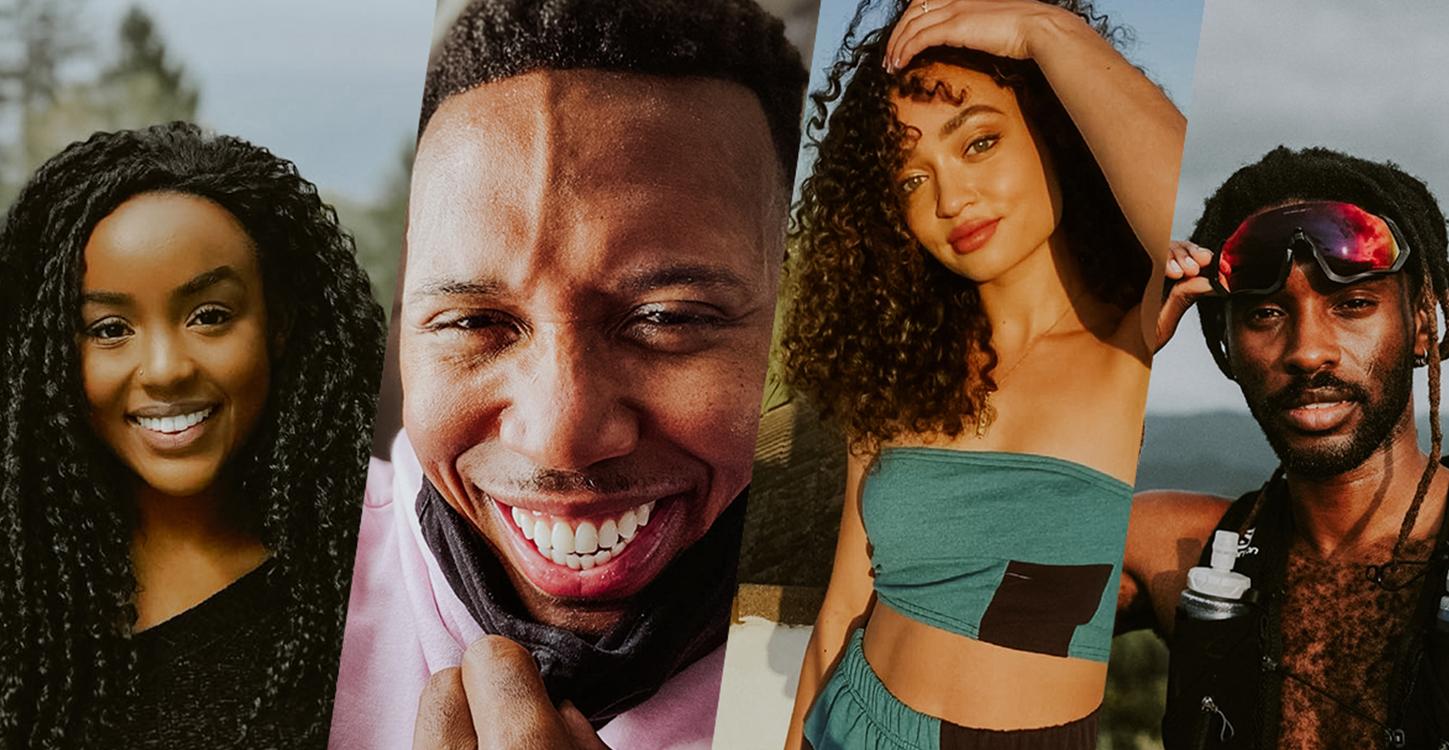 Black Environmental Activists to Follow This Juneteenth
June 19 marks Juneteenth, an annual African American holiday that commemorates the emancipation of 250,000 enslaved people from Galveston, Texas in 1865, 2.5 years after the Emancipation Proclamation went into effect in 1863. However, the proclamation was kept under wraps in Galveston until June 19, 1865, until federal troops showed up, took control, and informed the enslaved population that they were free, as per History.
Of course, the U.S. has put other systems of oppression into place that have essentially kept slavery alive, such as segregation and mass incarceration — but many Black people all across the country joyously celebrate the holiday every June 19.
Article continues below advertisement
In honor of Juneteenth, we've rounded up seven incredible Black environmental activists who we recommend following on Instagram. Everyone on this list is doing incredible work for the planet, all while celebrating Black joy and educating followers on social injustices.
Wawa Gatheru
University of Oxford postgraduate student Wawa Gatheru is best known as the founder of Black Girl Environmentalist, a supportive online community of Black girls, women, and non-binary environmentalists. Gatheru is also the author behind a powerful piece for Glamour titled "Want to Be an Environmentalist? Start With Antiracism," and she often uses her Instagram page (as well as the Black Girl Environmentalist Instagram page) to discuss intersectionality in the environmental movement.
Article continues below advertisement
John Lewis aka Badass Vegan
Vegan activist John Lewis, aka Badass Vegan, fills his Instagram with memes about veganism and sustainable living, as well as news about the climate crisis and motivational quotes. He and Keegan Kuhn co-wrote and co-directed the forthcoming documentary They're Trying To Kill Us, which analyzes the connections between structural racism and chronic disease, premiering at Tribeca Film Festival on Juneteenth.
Article continues below advertisement
Vanessa Nakate
Ugandan activist Vanessa Nakate is the founder of 1 Million Activist Stories and the Rise up Movement, which both aim to amplify the stories of climate activists.
"I started the Rise Up Movement because I noticed that different voices in Africa were trying so much to get their message out there, to tell their stories, and yet it was almost impossible," Nakate told Green Matters in an interview last year.
Article continues below advertisement
Rue Mapp
Rue Mapp is the founder and CEO of Outdoor Afro, a nonprofit network that "celebrates and inspires Black connections and leadership in nature," with a focus on "changing the face of conservation." Last year, Mapp signed a deal with Chronicle Books to write a book about celebrating Black joy in nature, expected to come out in the fall of 2022.
Article continues below advertisement
Summer Dean, aka Climate Diva
Article continues below advertisement
Climate communicator Summer Dean, better known as Climate Diva, uses her platform on Instagram and TikTok to share her hilarious educational videos about climate change. She is also a big advocate of intersectional environmentalism, and in honor of Earth Day this year, she shared her best tip for making your climate activism more inclusive with Green Matters: to educate yourself on the diverse history of the environmental movement.
Article continues below advertisement
"We're often taught about environmental history from a western, white point of view," she told us. "It's crucial to learn about Indigenous histories and ways of building relationships with the earth in order to build a true understanding of what environmentalism and sustainability really are."
Article continues below advertisement
Ron Griswell
Ron Griswell is an outdoor adventure travel and environmental enthusiast, a member of the Intersectional Environmentalist Council, and he often uses his Instagram page to discuss racial justice, climate action, and the intersection between the two. If you're interested in learning about those topics — or just want to see gorgeous travel photos — you should definitely add Griswell to your feed.
Article continues below advertisement
Aja Barber