How to Be Zero Waste at Home — Tips for Reducing Waste Around the House
Going zero waste isn't as hard as it seems — here's our guide to reducing waste at home.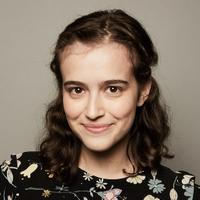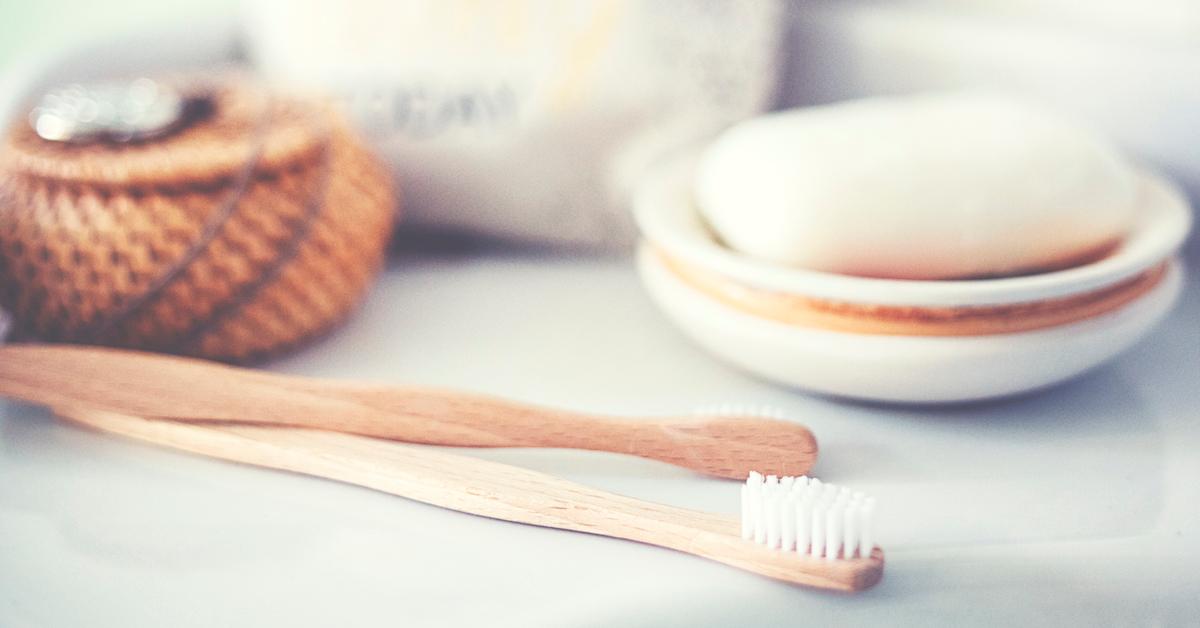 Once you become aware of our overconsumption of single-use plastic, the abundance of trash humans are producing, and how all that affects the climate crisis, you may start feeling really overwhelmed. Luckily, there's a pretty great way to combat that — going zero waste.
But wait — isn't living trash-free even more overwhelming than just ignoring the trash problem? I totally feel you. Scaling 4.4 pounds of trash a day (what the average American produces) to zero pounds a day sounds like a lofty task. However, if you gradually ease yourself in, you'll find that producing less trash is a lot easier, more accessible, and cheaper than you may think.
Plus, it's important to remember that producing "zero waste" is just a goal. And for that reason, some people in the sustainable living community instead call the movement "low waste" or "low impact." Things are often out of our control — sometimes I ask for no straw, but the waiter gives me one anyway. And sometimes, life gets in the way — no matter how many zero-waste snacks I may pack, I could still get hungry, and have to buy food wrapped in plastic. But that's OK — because being zero waste is not about perfection, but about doing your best to make a difference.
Article continues below advertisement
How to Go Zero-Waste at Home
That being said, a great place to start your zero-waste journey is in your home. So if you're interested in producing less trash, reducing your environmental impact, and saving money, read on for ideas on how to lower your waste all around the house.
Keep in mind that no one could suddenly start doing everything on this list overnight. Going zero waste is a process, so start with just one thing at a time.
Use What You Have
The most zero-waste thing you can buy is… nothing. Before filling your Amazon cart with reusable produce bags, stainless steel straws, and mason jars, look at what you already have in your house that can help you reduce your consumption of single-use items.
Zero-Waste Stores
That said, there are more and more zero-waste stores popping up across the globe all the time, and browsing these shops can be a great way to get an idea of what zero-waste products people are buying. Let that inspire you to make better use of items you already have, come up with DIY alternatives, buy secondhand options, or treat yourself to a few new zero-waste items that will help ease your transition.
Zero-waste stores around the world include Unpackaged (a zero-waste grocery shop in London), Naked Foods (a zero-waste grocery store in Melbourne), Karma Co-Op (a zero-waste co-op in Toronto), EcoSouk (a zero-waste shop in Lebanon), and Package Free Shop (a zero-waste lifestyle shop in Brooklyn). There's also Lush, an international chain where you can buy naked bars of soap, shampoo, conditioner, lotion, and more.
Article continues below advertisement
Zero-Waste Online Brands
Article continues below advertisement
Zero-Waste Grocery Shopping
Luckily, it's possible to go low-waste grocery shopping at any supermarket — no fancy zero-waste grocery store required. If your store has a bulk section (even some Walmart stores have bulk bins these days!), bringing your own containers or bags and filling them up with the bulk bins is a great way to stock up on staples like rice, dry beans, nuts, flour, and more. Click here for our guide on shopping the bulk bins.
Even if you don't have access to a store with a bulk section, there are still plenty of ways to reduce the plastic waste in your grocery routine — click here for our guide on zero-waste shopping in a conventional grocery store.
Article continues below advertisement
Zero-Waste Cooking
Article continues below advertisement
Zero-Waste Makeup, Beauty, and Skincare
If you're into DIY, the internet is filled with resources for creating your own zero-waste makeup from household ingredients. However, if you'd rather spend more time applying your makeup than making it, check out zero-waste makeup brands like Elate Cosmetics, Clean-Faced Cosmetics, Dirty Hippie Cosmetics, and Kjaer Weis. For low-waste skincare and other personal hygiene products, check out Meow Meow Tweet and Osea Malibu.
Those brands — as well as most beauty brands that claim to be zero waste — package their items in fully recyclable or compostable materials like bamboo, cardboard, glass, and metal. Some companies even offer refills or recycling programs, which is pretty awesome.
Article continues below advertisement
Zero-Waste Hair Care: Shampoo, Conditioner, and Body Wash
Instead of filling your shower with plastic bottles of shampoo, conditioner, and body wash, give bars a shot. Lush sells bar versions of those items, as well as bars of lotion, deodorant, and more. Another great option is Ethique, an all zero-waste brand which is now available at Target, which sells bar versions of many of the aforementioned items, as well as bar body scrubs, foot balm, and more.
Article continues below advertisement
Zero-Waste Toothpaste, Toothbrushes, and More
A super easy zero-waste swap is switching to a bamboo toothbrush, which usually costs about the same as a plastic toothbrush and can be composted (minus the bristles) at its end of life. For more tips on zero-waste oral care, like zero-waste mouthwash, toothpaste, and more, click here for our guide.
Article continues below advertisement
Zero-Waste Dish Soap and Sponges
Instead of buying liquid dish soap in a small, single-use bottle, you have a few easy options. If your bulk store has dish soap or Castile soap in bulk, that would be a totally zero-waste route. You can also invest in your own bulk-sized bottle of Castile soap, which can be diluted with water to be used as dish soap. Additionally, you can order a bar of dish washing soap online, from companies like No Tox Life. And if you have a dishwasher, consider using biodegradable pods from Dropps.
For a few suggestions of zero-waste alternatives to sponges and plastic bottle brushes, click here for our guide.
Article continues below advertisement
Zero-Waste Cleaning Products
Article continues below advertisement
Zero-Waste Laundry Detergent, Fabric Softener, and Dryer Sheets