How to Grow Your Eyelashes — Naturally: Make Your Own Lash Serum
This recipe will help your eyelashes grow — without any side effects or prescriptions!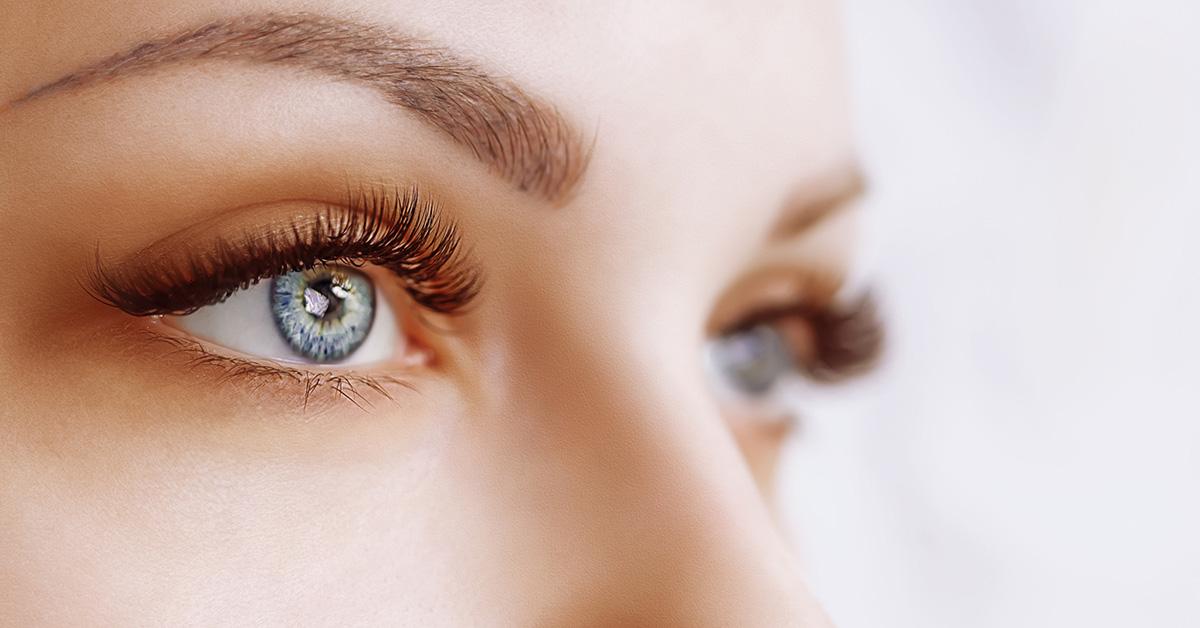 When people think going zero-waste means having to sacrifice a beauty routine, it makes me want to scream. Personally, I love playing around with makeup just as much as I love simplifying my home and living as close to a zero-waste lifestyle as I can. Do I sacrifice my beauty routine and self-care in favor of the environment? Never, and here's why.
Article continues below advertisement
Conventional makeup uses a lot of single-use plastic packaging and toxic ingredients in its formulas. But the keyword here is "conventional." There are other forms of makeup, other ways to get your beauty on. There's a zero-waste way to make your own mascara and eyeliner, remove your makeup without creating waste, and even ways to get rid of your plastic stuff, ethically.
So, before you write off all makeup ever, consider some zero-waste, at-home swaps that keep your makeup routine intact, while helping out the environment just a little bit more than your standard products. Which brings us to eyelashes.
One thing I am not willing to sacrifice is the state of my lashes. They need to be long, luscious, and curled to the gods at all times. There are plenty of at-home, DIY recipes for things like mascara and liner out there, as well as cruelty-free mascara options, like the Lengthening and Volumizing formulas from BeautyCounter. (Everything on BeautyCounter is safe and non-toxic, as it goes through rigorous requirements to meet their health standards.) Or, you could get to the root of the problem: the lashes themselves.
Article continues below advertisement
For an easy-to-make, at-home eyelash growth serum, you only need a few household ingredients that are generally found either in bulk or in more sustainable containers than your typical products that come in single-use plastic.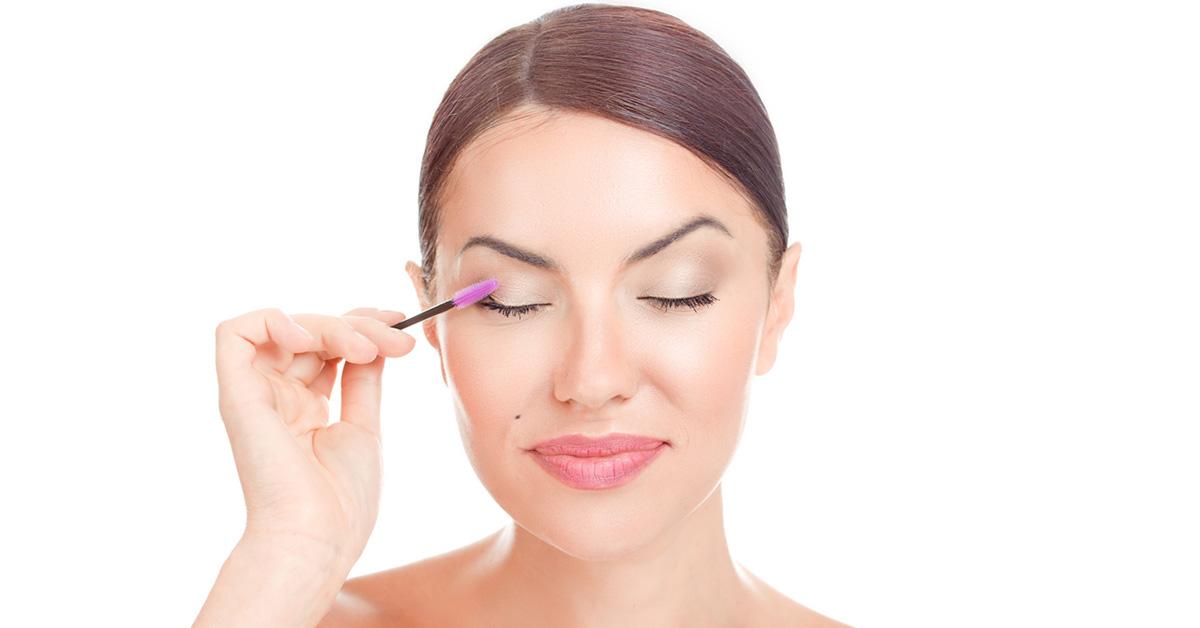 Article continues below advertisement
Argan oil
Almond oil
Castor oil
Vitamin E
These four ingredients are all you need to make your growth serum, but I also recommend using a funnel to pour the ingredients into the glass container of your choice. (Check out this six pack on Amazon that's made of rubber and glass and is only $7.) You'll also need some kind of instrument with which you'll apply the serum onto your lashes. You can repurpose an old mascara wand or use a spoolie. (Side bar: If you have a bunch of old mascara wands laying around, you can also donate them to the Appalachian Wildlife Refuge, which uses the wands to groom small wildlife that comes into their care.)
If you already own an eyebrow pencil, the other end might also contain a spoolie. If you don't have either and want to use your finger to apply the serum at night, that'll do the trick, too. And it creates the least waste of all!
Article continues below advertisement
Using the funnel, add 1 tablespoon of castor oil as your base. You have to add the oils in a particular order so they can settle correctly. Next, add ½ teaspoon of almond oil, then ½ teaspoon of argan oil, then ½ teaspoon of vitamin E oil. Before bed each night, apply the DIY serum and you should start seeing results in a couple of weeks. For best results, you'll want to apply the serum at least 2-3 times per week.
Now that you've made a DIY Eyelash Growth Serum, here's how it works: Castor oil has been used to treat alopecia, a condition that causes hair loss. While there is no scientific link to castor oil and increased hair growth, there is substantial anecdotal evidence to support it. Almond oil contains high concentrations of vitamins like calcium, magnesium, fatty acids, and even vitamin E. All of these vitamins together add a shine to your natural lashes, improve their thickness, and help them grow. Argan oil is also rich in vitamin E, antioxidants, and minerals. It moisturizes the scalp thanks to its anti-inflammatory properties and high levels of antioxidants. Argan oil promotes hair growth, protects from sun damage, and may even be used to treat dandruff. Lastly, vitamin E is basically liquid magic. It contains high levels of antioxidants that fight off nasty free radicals. Since free radicals speed up the aging process, any substance that fights them off is good for making your skin, hair, and nails look younger, shinier, newer, and also promotes healthy growth.