Lebanon Organization Pioneers Eco Movement With the Middle East's First Zero-Waste Shop
Recycle Lebanon's new zero-waste shop EcoSouk is already making a difference.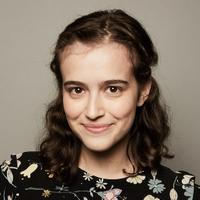 Reducing your environmental impact in the Middle East just got a whole lot easier. A zero-waste lifestyle shop called EcoSouk just opened in the Hamra neighborhood of Beirut, Lebanon. The store's founder claims that EcoSouk is the first fully circular shop in the Middle East. As reported by Fast Company, EcoSouk was founded by Recycle Lebanon, a nonprofit organization focused on creating social change and a circular economy. Fun fact: Souk is another word for marketplace, so basically, EcoSouk just means environmentally friendly shop.
Article continues below advertisement
As seen on Instagram, EcoSouk's current product range includes: a refill bar with liquid products such as laundry detergent, vegetable cleaner, dish cleaner and shampoo, as well as solid shampoo bars, essential oils, handmade pottery, upcycled jewelry, handmade pouches and purses made from discarded plastic shopping bags, knives made from reclaimed wood, books about plastic-free living, soap bars, upcycled coasters, all-natural candles, miswak sticks, pencils, and tote bags.
At the moment, the new zero-waste store is focusing on selling locally made items, most of which appear to be made from natural or recycled materials. As Joslin ­Kehdy, the founder of Recycle Lebanon, told Abu Dhabi-based newspaper The National, she plans on expanding EcoSouk's product range to include imported products such as bamboo toothbrushes in the future.
Article continues below advertisement
Kehdy spoke with The National to further describe her vision for EcoSouk. "This isn't a store," Kehdy told the newspaper. "It's a hub and point of access. You don't even have to buy something. You get a free tree with or without purchase ... We want you to re-think the way you are consuming and the products you are producing."
Article continues below advertisement
As Kehdy mentioned, EcoSouk is currently running a free tree promotion — all customers (whether or not they buy something) can grab a free tree planter, which can be planted outside. And according to local news outlet The961, the trees are akidinia fruit trees, which are native to Lebanon. EcoSouk hopes the trees will help offset the shop's CO2 emissions and inspire customers to support local produce.
Article continues below advertisement
Kehdy also explained that she is referring to EcoSouk as the "Circular Hub." The name evokes her vision of a circular economy, and is also some fun wordplay, because hub means love in Arabic, The National explained. "Lebanon is traditionally a circular economy. We just have a name for it now," Kehdy told The National. "It used to be village way of living. A repair culture, an artisanal culture," she said, adding that she wants to "put Lebanon on the map" of the environmental movement.
It's pretty exciting that Lebanon residents looking to reduce their waste now have a resource like EcoSouk. In recent years, a slew of other cities have opened their first zero waste shops. For example, there's Package Free Shop in Brooklyn, New York, the ZERO market in Aurora, Colorado, Zero Waste Store in Fremantle, Western Australia, and BYO Long Beach in California. For those who don't have similar stores nearby, there are a few online stores where you can find zero waste essentials. For example, Tiny Yellow Bungalow and Wild Minimalist; plus, A Hippie In A Van's website features a zero-waste shop search tool.