Zero-Waste Hair and Body Brand Ethique Is Now at Target
Ethique has landed at Target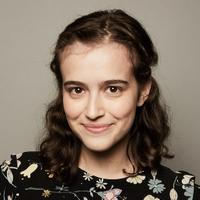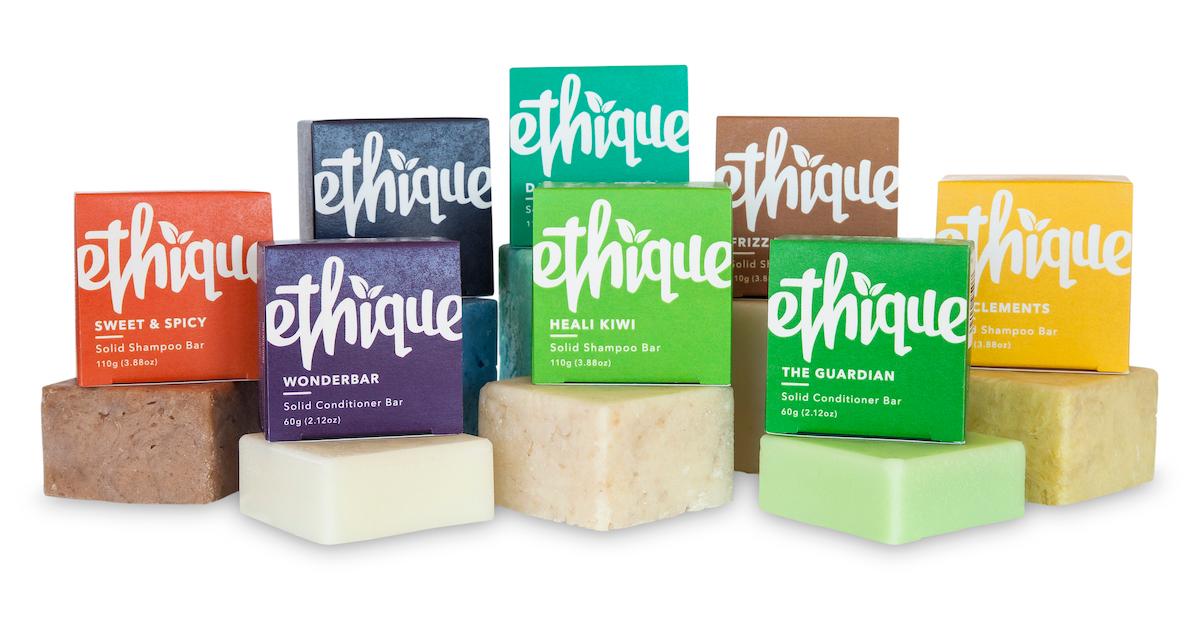 To buy zero-waste personal care products, your best options are probably ordering online, or shopping in a local natural food store or zero-waste shop — but not everyone is lucky enough to live near one. But now, as the low-impact movement expands, plastic-free options are popping up in places you may not expect. For instance, Target stores and Target.com are now selling Ethique, a zero-waste brand that sells skincare, haircare, and more, all in bar form.
Article continues below advertisement
All of Ethique's products are plastic-free, cruelty-free (meaning they were not tested on animals), sustainable, vegan (meaning free of animal ingredients), and palm oil-free. Instead of packaging their shampoos, conditioners, soaps, hair masks, body scrubs, deodorants, and moisturizers in plastic bottles, Ethique's products all come as bars, that look just like bars of soap. The bars are each packaged in paper boxes that are fully recyclable and compostable, made from FSC certified forests.
As VegNews reported this week, 12 Ethique products are now in 50 Target stores across the U.S., in Connecticut, Illinois, Maryland, Michigan, New Jersey, New York, North Carolina, Pennsylvania, South Carolina, and Virginia, with the full list of Target stockists on Ethique's website. If you don't live near any of those 50 locations, the 12 Ethique products are also available to order on Target's website. Some of the Ethique items you can find at Target include the Charcoal, Kaolin & Oatmeal Bodywash Bar, the Gingersnap Face Scrub Bar, the Pinkalicious Shampoo Bar, and The Guardian Conditioner Bar.
Article continues below advertisement
Additionally, Target is selling Ethique's Hair Sampler, Face Sampler, and Body Sampler, which are sets of five smaller bars in varying scents; you can also pick up a ventilated bamboo storage container to safely store your bars in the shower (which is 100 percent compostable).
Article continues below advertisement
"Whilst studying biochemistry, I learned that liquid-based beauty products, such as shampoo and conditioner, are composed of up to 95 percent water – which is why they were packaged in plastic materials," Ethique founder Brianne West explained to Elle in an interview earlier this year. "I quickly realized that if you took the water out, then the products could then be formulated into solid bars of all the best bits of beauty products." Ethique's YouTube channel is filled with videos on how to properly use and store every Ethique product.
Article continues below advertisement
Earlier this year, Target introduced the Target Clean icon, which indicates products that are free of undesirable ingredients and chemicals including propyl-parabens, butyl-parabens, phthalates, formaldehyde, formaldehyde-donors, nonylphenol ethoxylates (NPEs), Oxybenzone, SLES, retinyl palmitate, hydroquinone, triclosan, triclocarban, and BHA or BHT. Last week, Target expanded the Target Clean label from the household care department to the beauty department, and most of Ethique's products have the Target Clean label on Target.com.
"We introduced the Target Clean symbol earlier this year in household essentials and baby and we've had many guests tell us that it's made their shopping trips easier. That's why we are excited to introduce the Target Clean icon to the beauty department," said Christina Hennington, a Senior VP of general merchandise at Target, in a statement sent to Green Matters. "Now, guests can easily shop for skin care, hair care, cosmetics, oral care items and more that are formulated without a group of commonly unwanted chemicals they may not want included in their daily beauty routines."
Article continues below advertisement
In addition to the Ethique products available at Target, you can find Ethique's entire product range on EthiqueBeauty.com, where there are items including Bow Wow Shampoo for Dogs, Flash! Solid Laundry Bar & Stain Remover (which can also be used for dishes), and the Lime & Ginger Body Polish — and yes, they are all in bar form.