Director of 'SLAY' Left Haunted After Filming in Leather Tanneries, Factory Farms: "Skins Are Not a Fabric" (Exclusive)
The documentary 'SLAY,' from director and producer Rebecca Cappelli, exposes animal abuse, environmental harm, and human rights issues in the leather, wool, and fur fashion industries.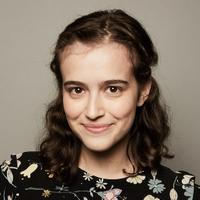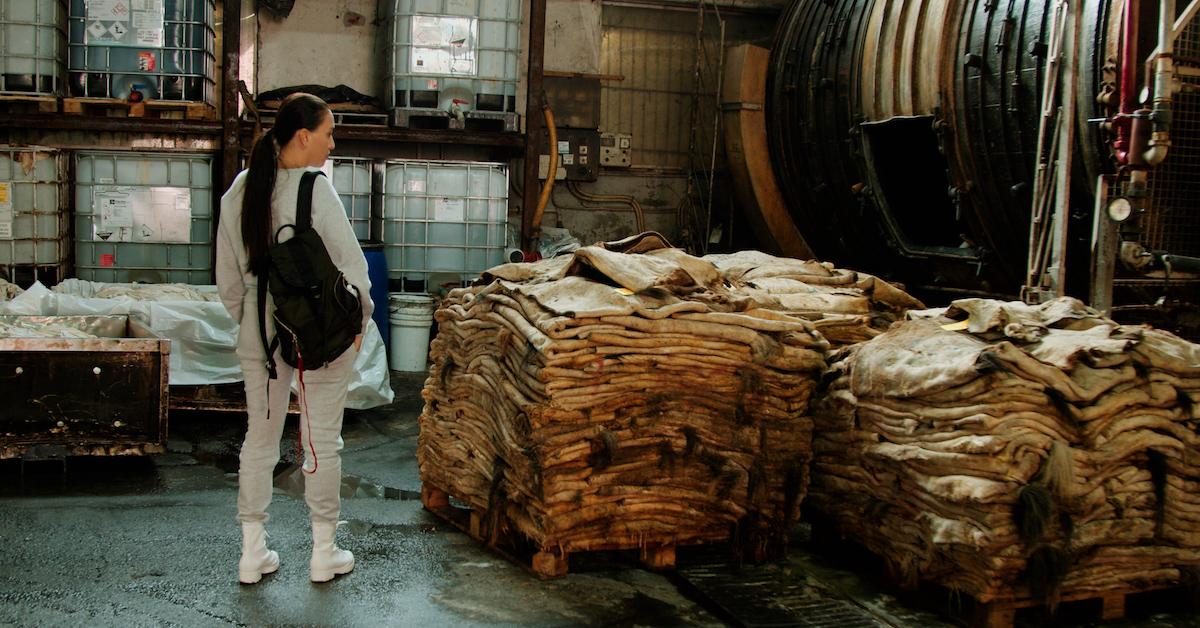 In the fashion world, leather, fur, and wool have become synonymous with luxury. But as many are learning from the riveting new documentary SLAY, the trajectory of these items from living, breathing animals to inanimate, animal-based fabrics is far from luxurious. In fact, this part of the fashion industry is environmentally destructive, astonishingly cruel to animals, and presents a host of human rights issues.
To learn more about SLAY, Green Matters recently spoke with its director and producer Rebecca Cappelli, who also narrates and stars in the documentary.
Article continues below advertisement
In the beginning of the film, Cappelli — who grew up in the fashion-focused city of Paris — levels with viewers, explaining that she too once had a closet full of fur, wool, and leather. But when she began to learn about the truth behind these industries, she started making changes to the ways she shopped; and in 2019, she began making SLAY.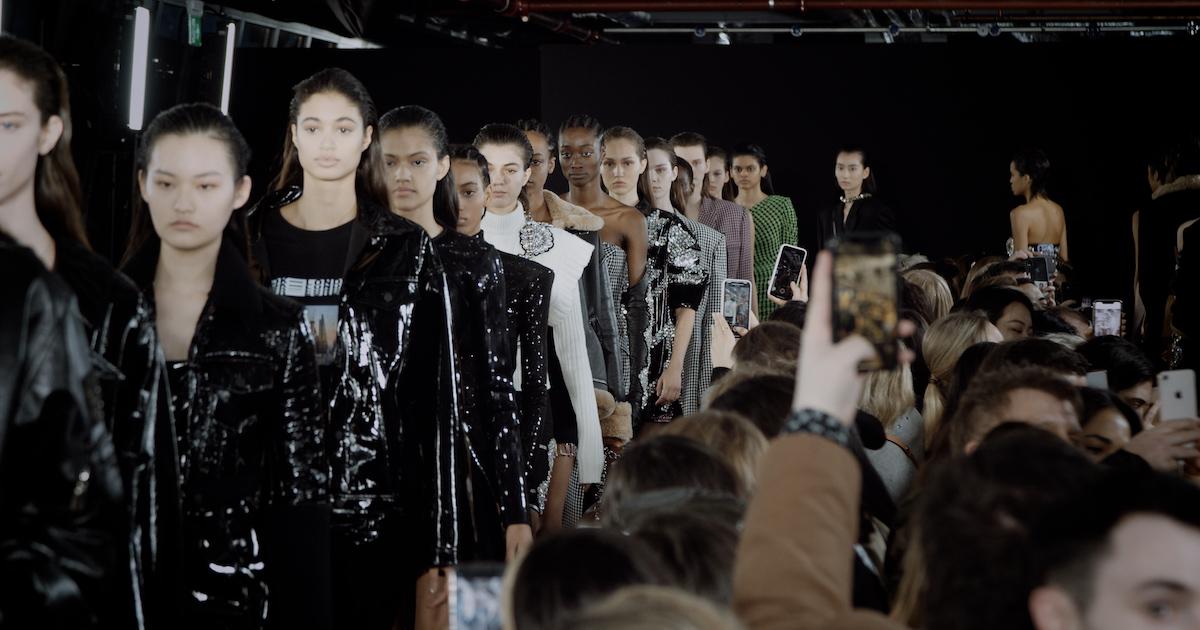 Article continues below advertisement
Rebecca Cappelli's 'SLAY' exposes cruelty, environmental destruction, and greenwashing in the leather, fur, and wool industries.
To shoot SLAY, Cappelli and her team traveled around the world to places where a lot of animal products are produced, including India and Italy (leather), as well as Australia (wool), where they visited tanneries, factory farms, and more.
For Cappelli, the most shocking part of seeing these operations up close was observing the immense scale of it all firsthand.
"To witness the impact of pollution and to just see this river, the soil, and to see even the wildlife around it affected … I had a really, really strong emotional reaction to that, deep inside," Cappelli tells us. "It pained me as if it was hurting a person … a human being or an animal."
When editing SLAY, Cappelli made the choice not to include footage of animals being slaughtered or skinned, so as not to scare people away from watching the film. And during some more disturbing scenes, such as one in which a raccoon is being drowned, the team chose not to show things fullscreen, to create "a little bit of distance" for viewers, explains Cappelli.
Article continues below advertisement
'SLAY' is inspiring people to ditch leather, fur, and wool.
But even without deeply graphic footage, SLAY is still a haunting and powerful film, and holds immense potential to persuade people to stop using animal fabrics, from fashion industry leaders to consumers.
In fact, since the film premiered in September, there has already been a great response across the spectrum of viewers. "We are screening SLAY in fashion schools, and the numbers were amazing," Cappelli tells Green Matters. Streaming network WaterBear conducted surveys of fashion students before and after the screenings.
"Before watching SLAY, 37 percent of students declared that it was unacceptable to use animals in fashion. After watching SLAY, this number is 93 percent," she added. "And overall, 97 percent of students said that they will avoid using animal-derived materials in the future. So that's something we're very proud of."
Article continues below advertisement
Some fashion houses have even praised the film, including teams at Stella McCartney, Vivienne Westwood, and Pangaia. "Stella has declared that the film is phenomenal," Cappelli says with a smile. McCartney's fashion house has been leather-free and fur-free since its founding, though it does use wool.
However, Cappelli says fur industry interest groups have blocked her and SLAY's social media accounts and refuse to engage with the points made by the film — though the groups are still watching Cappelli's Instagram Stories.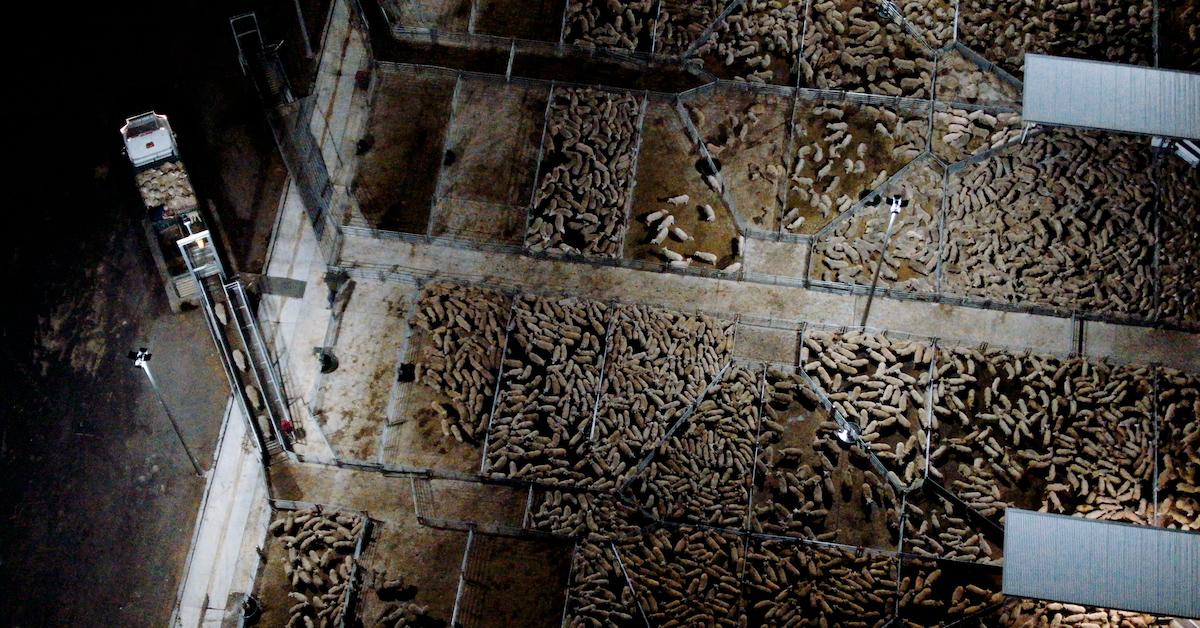 Article continues below advertisement
'SLAY' exposes greenwashing in the animal fabric industries.
SLAY touches upon the many ways these industries and their lobbyists greenwash consumers to think that animal-based products are natural, sustainable, and ethically-produced.
"The biggest myth that is really used by these industries is that animals are natural, therefore, animal skins are sustainable. And that's really dishonest intellectually," Cappelli says. "It's really denying … climate science [and] the harm that is being done to people, and again, to the animals and to the planet."
She notes that because of greenwashing and marketing from the fashion industry, many people believe that fur and leather are eco-friendly and biodegradable, when in fact, they have been treated with so many chemicals that their production process is far from eco-friendly, and they could never actually break down safely.
Article continues below advertisement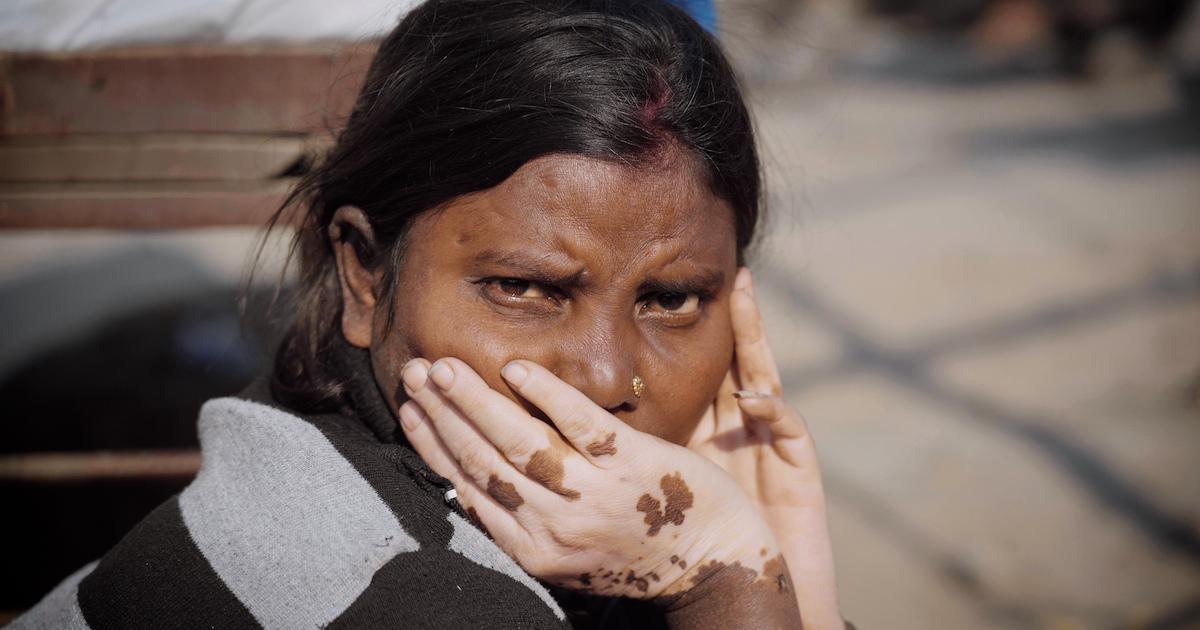 'SLAY' exposes harsh facts about the leather industry.
The first chapter of the film delves into the massive global leather industry, and explains that leather is the most commonly used animal material in fashion. Additionally, Brazilian company JBS is not only the largest meat producer on Earth, but also the biggest leather producer; however, leather is not a byproduct of meat — in fact, the leather industry essentially subsidizes the beef industry.
Article continues below advertisement
The film cites a statistic from Circumfauna that tossing a cow's hide in the trash would actually have a lower climate impact than turning the skin into leather. Throughout this process (called tanning) many hazardous chemicals are typically employed — the film notes that the highly toxic chromium sulfate is used to tan 90 percent of leather today. This all has a slew of negative effects on the workers.
"It's impossible to consider leather to be a natural product when you look at the long list of dangerous chemicals that are used in tanning and dyeing and treatment," fashion designer and activist Joshua Katcher states in the film.
A haunting interview with one former leather tannery worker (whose identity is concealed in SLAY) gives viewers a look into that firsthand. The man worked in a tannery supplying various famous fashion brands for nine years, and details the unethical and dangerous working conditions there, claiming that he and his coworkers were treated "like slaves."
Article continues below advertisement
'SLAY' also exposes fur and wool, and then gives viewers a dash of hope.
Afterwards, the film dives into the fur industry and the wool industry, which employ similar horrors and marketing tactics as the leather industry. Then, SLAY's final chapter focuses on some of the animal-free innovations happening in the fashion space.
Article continues below advertisement
When asked what she wants viewers to take away from SLAY, Cappelli says: "Skins are not a fabric." She hopes that the film will persuade viewers to not only stop buying the animal-based products seen on screen, but also to stop overconsuming. Instead of buying tons of new clothes, perhaps viewers will feel moved to shop more mindfully, shop from ethical and sustainable brands, and shop secondhand.
How to watch the documentary 'SLAY,' which is streaming for free:
You can watch SLAY for free via the streaming platform WaterBear — just make a free account, and you're good to go. The platform also features a number of other documentaries and films that focus on sustainability, nature, history, and other topics. You can also purchase SLAY on iTunes and Amazon.