What Is Vegan Leather, Anyway?!
Vegan leather sounds like an oxymoron — because it is — but it's also a better alternative to real leather.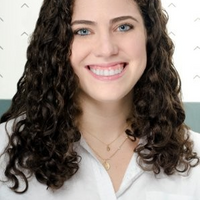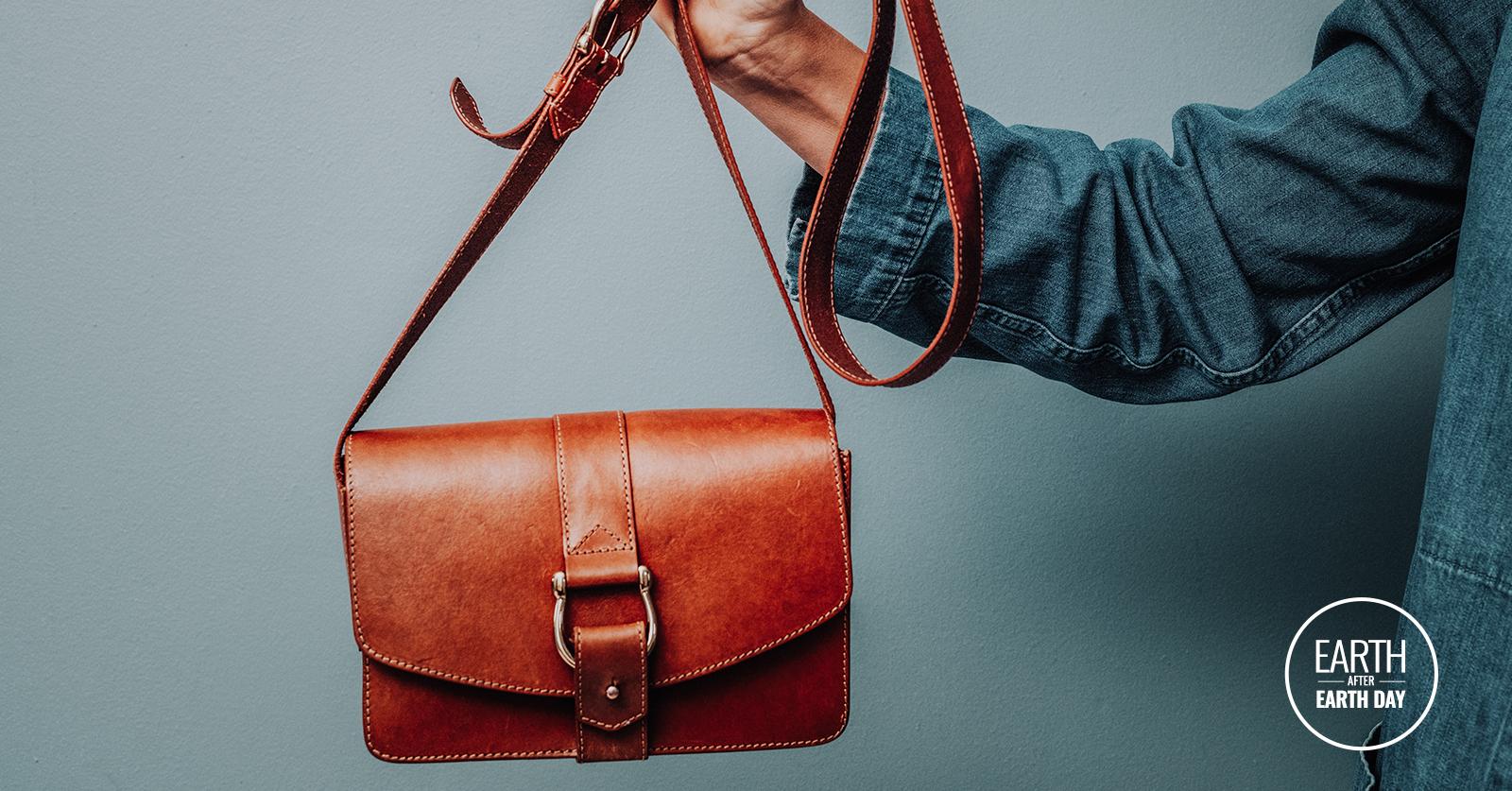 Vegan leather may sound like an oxymoron because, well, it is an oxymoron. So what even is vegan leather — besides being an ethical, sustainable, and cruelty-free alternative to traditional leather!? Well, as you probably already suspected: It isn't leather at all!
Article continues below advertisement
Vegan leather has a couple of different names — you may have heard of "artificial leather" or "synthetic leather" — all of which describe more or less what it is: An alternative to leather that looks like traditional leather, but doesn't use any animal products.
Most vegan leather is made using polyvinyl chloride or polyurethane, both of which are plastic-based materials (hence the popular, albeit maybe dated, portmanteau "pleather," which originally stood for "plastic leather"). And while we're well aware of our planet's plastic problem, "pleather" is still the more sustainable and ethical option when it comes to handbags, belts, wallets, shoes, and anything else you'd typically find using leather.
Article continues below advertisement
As Green Matters has reported countless times, experts agree that eliminating or cutting back on one's consumption of animal products — yes, leather and hides included — is the single best thing an individual could do to help the planet. As researcher Joseph Poore put it, "A vegan diet is probably the single biggest way to reduce your impact on planet Earth, not just greenhouse gases, but global acidification, eutrophication, land use, and water use. It is far bigger than cutting down on your flights or buying an electric car."
And switching to vegan leather is a change that the world has thankfully embraced. According to a recent report by consulting group Grand View Research, the world market for vegan leather is estimated to be worth $85 billion by 2025, LiveKindly reported.
Article continues below advertisement
One of the leaders in the space is fashion designer Stella McCartney; the fashion designer is an animal and environmental activists, and her label is a 100 percent vegetarian high fashion brand — meaning they use no fur or leather. They also use all organic cotton, recycled polyester, and ethically sourced wool.
In an interview with Vogue, McCartney explained that vegan leather should be seen as more than an "alternative" — it should be embraced for the high quality product it can create. She said, "I think one of the biggest compliments I can receive is when I know people go in and buy a Falabella bag or a pair of shoes, or a faux-leather skirt, and they have no idea they're not real leather. I think that's really where it becoems sexy — where you're not just providing an alternative for someone who is vegan. You're creating a great product."
Article continues below advertisement
It's a sentiment that Angela Lee — co-founder and creative director of Angela Roi, an ethical accessories brand — echoed to Green Matters, explaining that the high quality, more processed Polyurethane they're using (dubbed "EPUL" or "exquisite PU leather") offers a high quality bag by any standards, not just for a "leather alternative." She said, "You don't need to harm animals to produce this material and it's the most soft, sturdy, and sustainable option."
And for those of you who are skeptical about using man-made, plastic materials — adding to the common argument that if everything ends up in a landfill, leather is better than its plastic counterparts because it's a natural material — McCartney has an answer for you.
"Quite frankly, that's rubbish," she told Vogue of the all-too-common argument earlier this year.
"An animal decomposes when it's natural, but after all the chemical treatments [applied] to a leather handbag, it isn't going to decompose in your wardrobe. That product is staying alive because of the chemicals that heave been put on it — because if you just had a dead animal in your closet, it would be a very different situation."