Our Best Thrifting Tips, In Honor of National Thrift Shop Day
If you're into thrifting, get ready for the holiday of your dreams: National Thrift Shop Day.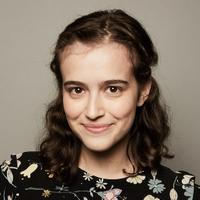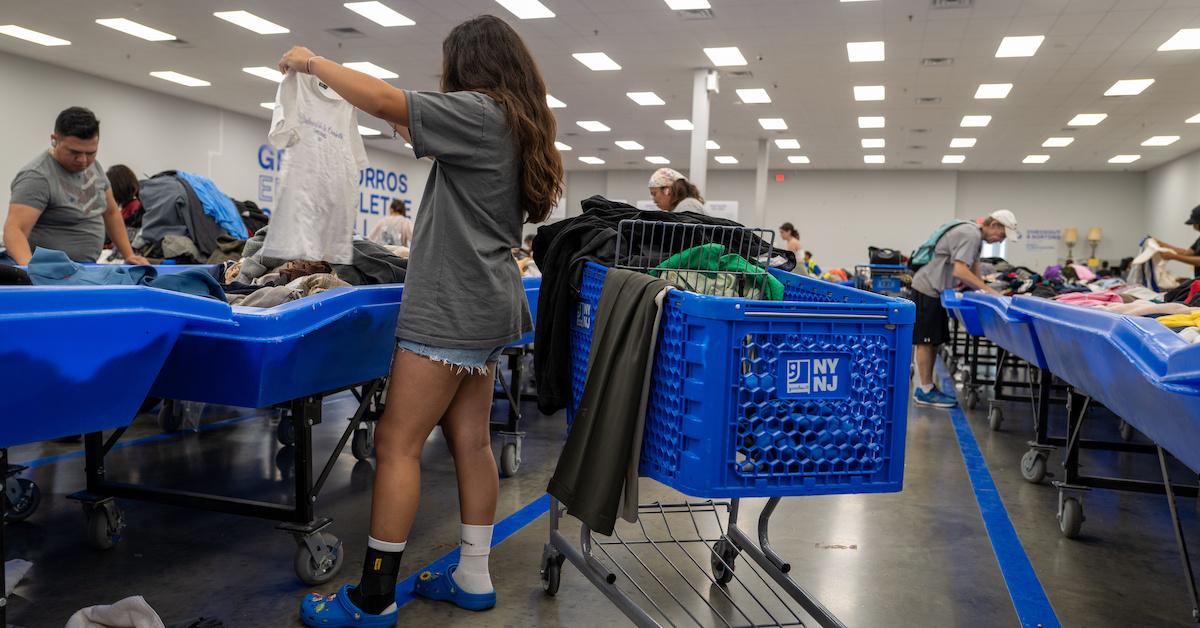 If you're into thrifting, get ready for the holiday of your dreams: National Thrift Shop Day. The holiday encourages people to support U.S. thrift stores — ranging from Goodwill to luxury vintage shops — and to educate the public about the benefits of thrift shopping.
Article continues below advertisement
To learn more about National Thrift Shop Day, why shopping secondhand is better than buying new, some stats and predictions on the resale industry, and for some of our best thrift store tips, keep reading!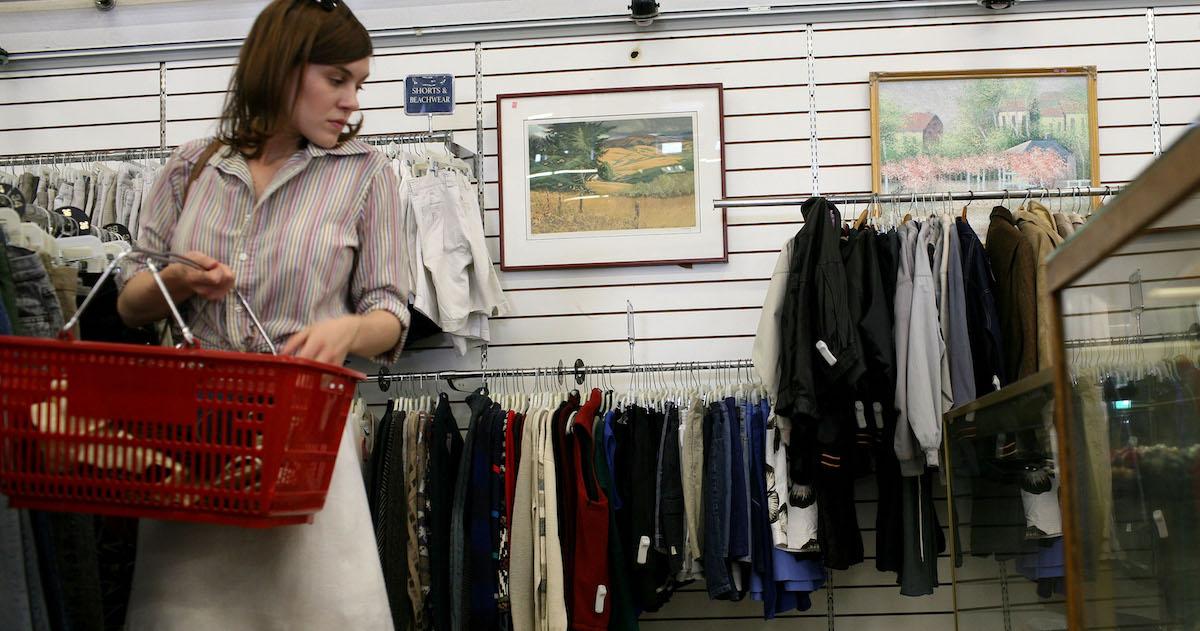 Article continues below advertisement
National Thrift Shop Day 2023 encourages people to get into local secondhand shopping.
In 2023, National Thrift Shop Day falls on Thursday, Aug. 17, 2023.
According to National Today, National Thrift Shop Day aims to garner support for local secondhand stores, as well as increase awareness for the charitable organizations that various thrift shops support.
There are so many benefits to shopping secondhand rather than buying new, whether it's for clothing, furniture, electronics, or anything in between.
You'll save money, help divert items from the waste stream, reduce your demand of new items, support a local business (or charity, if the thrift shop is run by a charitable organization), and be able to tell people who compliment your new look "thanks, it's thrifted!"
Article continues below advertisement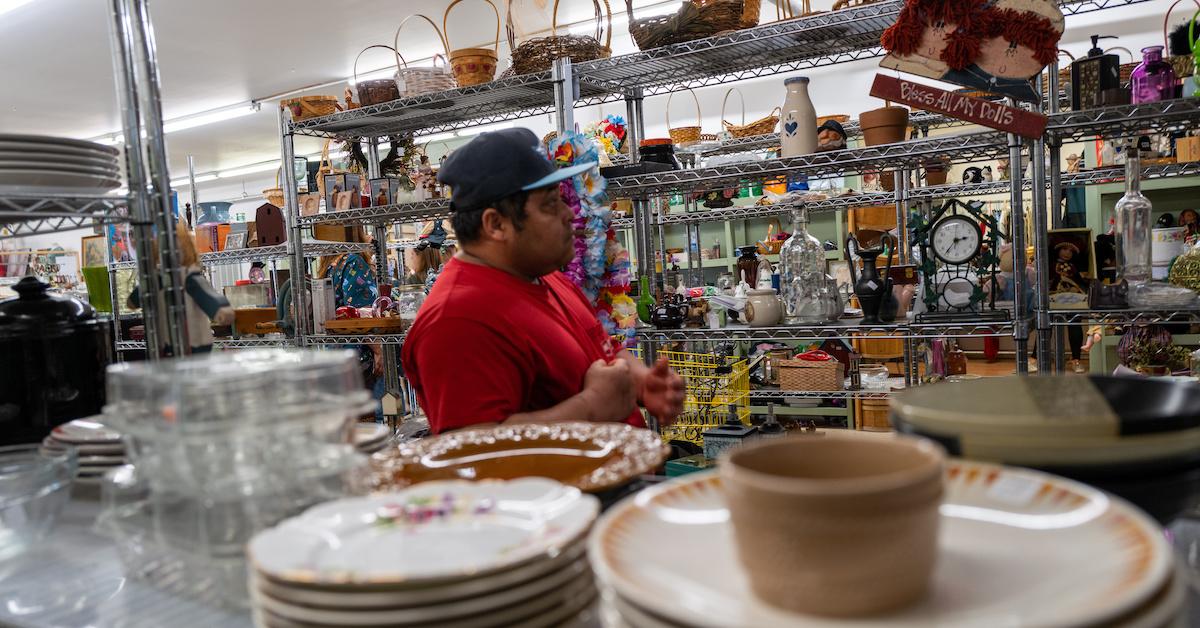 In NYC, National Thrift Shop Day is supporting events at Goodwill and other secondhand stores.
Make sure to check with your local thrift shops to see if they are doing any special discounts or events for National Thrift Shop Day on Aug. 17. (Even if they aren't, it's still the perfect day to browse the racks and embrace thrifting.)
National Thrift Shop Day was a widely-celebrated holiday in New York City in 2022, with donateNYC working with various thrift stores across the city. However, for 2023, it doesn't seem like there are quite as many events.
Article continues below advertisement
Housing Works, an organization that supports people with HIV/AIDS and runs upscale thrift shops throughout NYC, is celebrating National Thrift Shop Day all August long. The Housing Works eShop is offering free shipping nationwide through Aug. 31, 2023 in honor of the holiday.
Goodwill is also promoting National Thrift Shop Day and encouraging people to "join the movement to shop sustainably, support your community, and find hidden treasures" and "celebrate this special day by visiting your nearest store and experiencing the thrill of thrift shopping at its finest," according to an email sent to Green Matters.
Article continues below advertisement
The U.S. Census Bureau is even acknowledging the 2023 holiday — though referring to it as National Thrift Store Day — by sharing a series of resale stats on the government agency's website. According to the data (primarily courtesy of NARTS: The Association of Resale Professionals), the U.S. has more than 25,000 resale shops, and the resale industry brings in billions of dollars every year.
The stats also explained that as more customers express interest in shopping secondhand before buying new, more and more retail executives have expressed incorporating secondhand items into their companies. Plus, Retail Dive predicts that by 2031, online resale websites will make up 20 percent of the clothing industry, the Census noted.
Article continues below advertisement
The retail industry shifting away from producing so many new goods in favor of promoting resale would be an incredible thing for our planet, considering how wasteful the production of new items can be — especially when it comes to fast fashion.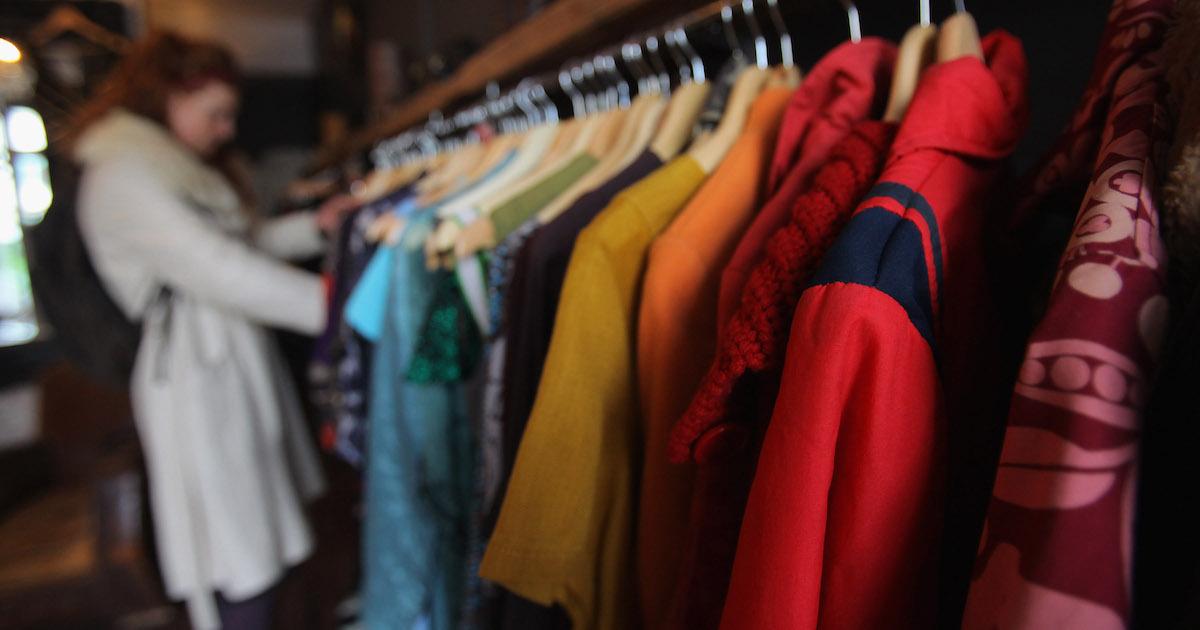 Article continues below advertisement
New to thrifting? Here are our best tips for getting the most out of the thrift store:
Going thrifting can be overwhelming if you aren't prepared — here are some of our best tips for thrifting:
Come in with a wish list. That way, you won't feel the need to browse every single item on every single rack, and you can just focus on the sections on your list.
Make sure to check the discount of the day. Many thrift stores, including Goodwills, offer a discount on items tagged with a certain color each day — so look for the sign when you enter letting customers know what color on sale that day.
Ignore size labels. Thrift stores stock clothing produced at all different points throughout history when sizing may have run differently; clothing originally sold in other countries where sizes run differently; and clothing that has been significantly altered. So don't let the size on the tag stop you from trying on an item you like.
Bring a reusable bag. Reduce even more waste — and save money on a bag fee, which many secondhand stores have — by bringing your own reusable shopping bag for your purchases.