Designers Are Embracing Vegan Cactus Leather to Create Unique and Sustainable Fashion
Popular fashion designers are finally recognizing the amazing potential that sustainable materials like cactus leather can have on the textile industry.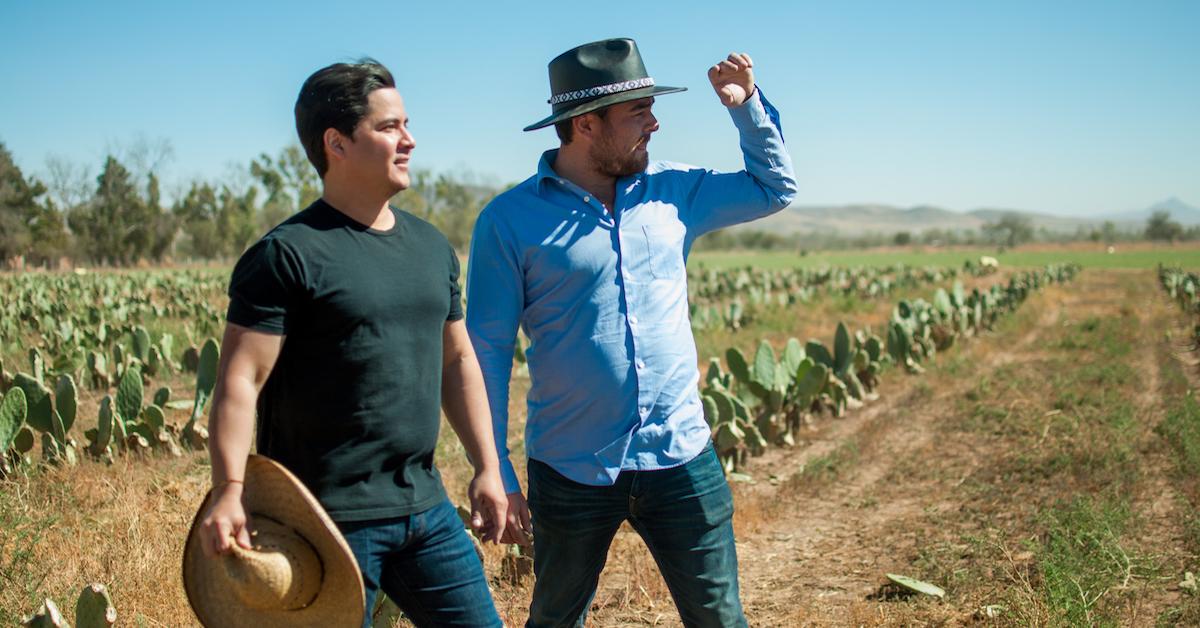 A few years back, two Mexican entrepreneurs named Adrián López Velarde and Marte Cázarez decided to try and create leather out of cactus leaves — and they succeeded. Desserto cactus leather is breathable, flexible, nontoxic, and partially biodegradable. Eventually, the cruelty-free alternative wound up being enough of a success that now, several major fashion designers are using Desserto cactus leather to make bags, shoes, and other accessories.
Article continues below advertisement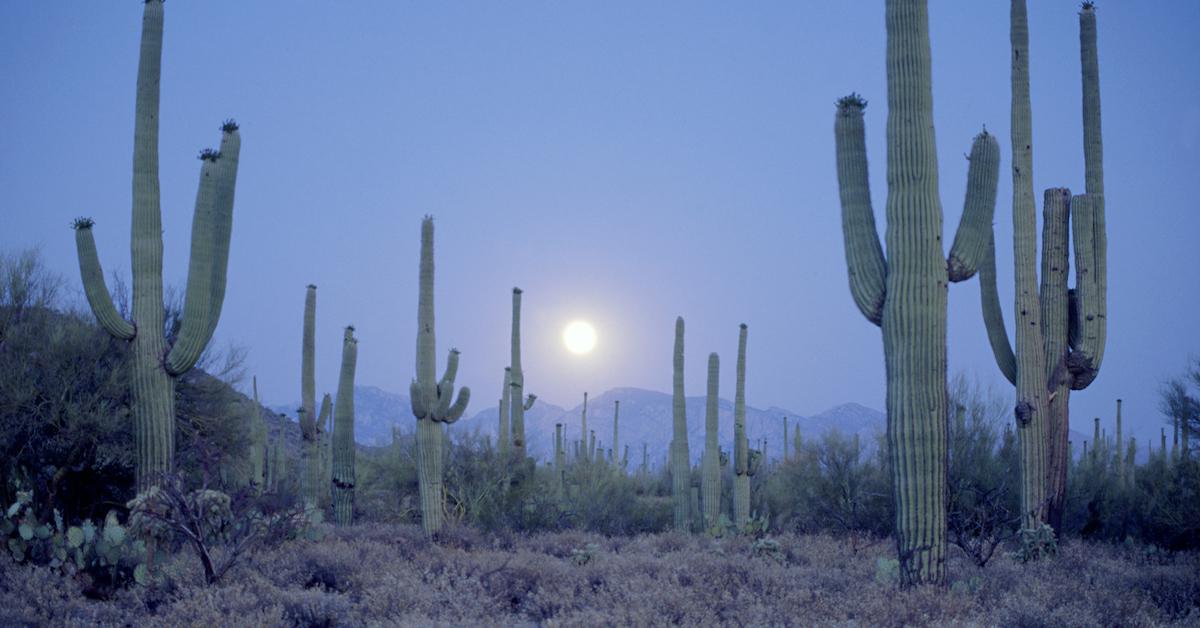 What is Desserto cactus leather?
Made from nopal (prickly pear) cactus leaves, Desserto cactus leather feels just like the real thing. It's also just as versatile as traditional leather, and can be made into a variety of products, including car interiors, furniture, shoes, jackets, and handbags.
These fashion designers are using Desserto cactus leather to create unique looks.
Read on to learn about how five fashion brands are becoming more sustainable through the use of this incredible fabric.
Fossil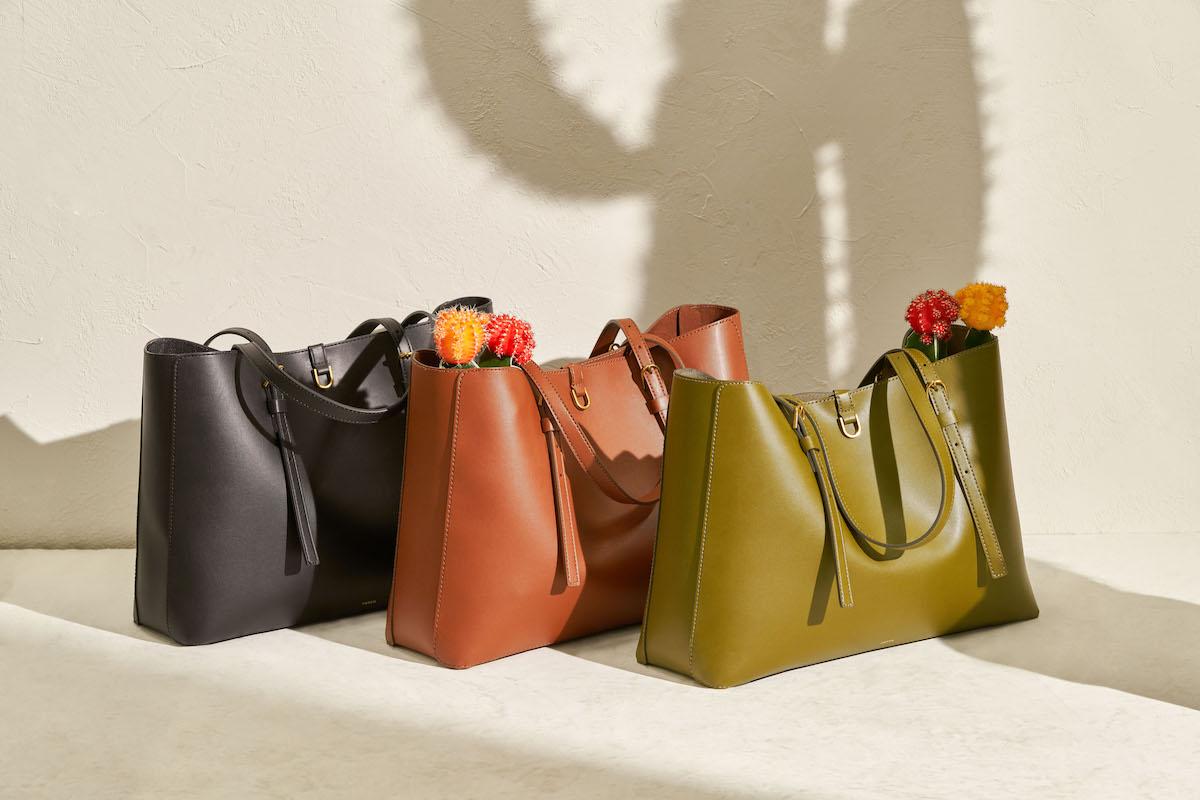 In honor of Earth Day 2021, fashion and watch brand Fossil is launching its first product line made from Desserto cactus leather. This new collection of Kier Cactus Leather Totes comes in four different colors, and fits right in amongst the brand's animal-based leather totes.
Karl Lagerfeld
In 2021, the Karl Lagerfeld brand connected with actress and sustainability advocate Amber Valletta to release an eco-conscious accessory collection made with sustainable materials including Desserto cactus leather. Valletta's new cactus leather interpretations of Lagerfeld's classic K/Kushion bag show how fashion can be iconic and sustainable all at once.
According to VegNews, Valletta signed on with the late Lagerfeld's fashion house because she was a fan of his designs, but not a fan of the fact that Lagerfeld himself enjoyed using animal products like fur in his clothing.
Article continues below advertisement
Clae
LA sneaker brand Clae's Bradley sneaker is made of 100 percent organic vegan cactus leather, according to FashionUnited. Not only are the Bradley sneakers themselves sustainable, but the laces, soles, and packaging are all made of recycled, nontoxic, and/or natural products.
Article continues below advertisement
H&M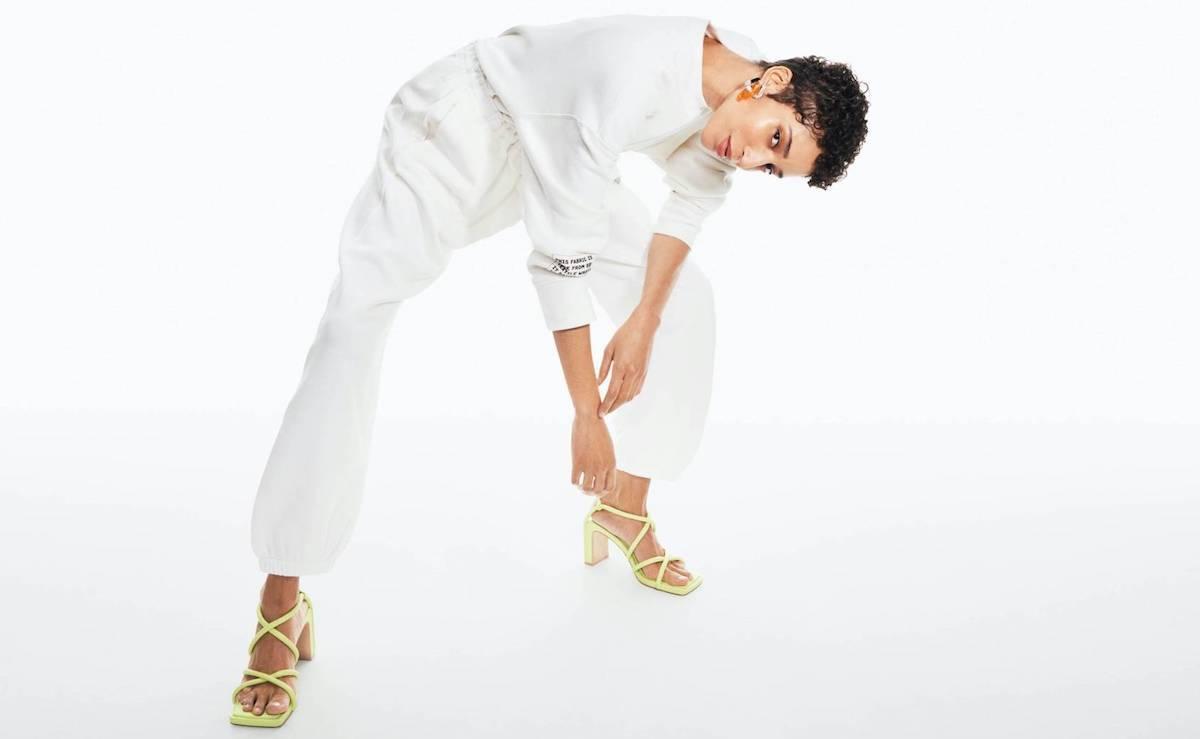 When H&M announced that it was partnering with Desserto cactus leather in early 2021, it seemed to lend significant credence to the fast fashion brand's pronounced interest in the sustainable fashion industry — though the company still has a long way to go. H&M's cactus fashion is part of its Science Story collection, which was designed to delve into "the future of sustainable fashion."
Article continues below advertisement
Another eco-friendly textile product used in the Science Story collection is a bio-based yarn made from castor beans. You've probably only heard of that bean because of the castor oil that wicked governesses feed to sickly Victorian children in old movies, but it turns out it's actually quite the renewable resource. Designed by Fulgar, EVO yarn doesn't require excess land or water to produce, which makes it more sustainable than many fabrics used today.
Article continues below advertisement
MARÍ MADÁ
Based out of Uruguay, MARÍ MADÁ is known for designing shoes that are equal parts practical, comfortable, and elegant. Recently, the company has begun to offer vegan shoes in many different styles, and several of these shoes are made using Desserto's cactus leather. Other companies are beginning to see the light regarding cactus leather as well, including SD Custom Footwear and the Carmona Collection.