Vegan Leather Market Projected to Be Worth Nearly $90 Billion in Next 5 Years
Vegan leather is growing more and more popular — and in 2025, we will see the market valued at $89.6 billion, according to a new report.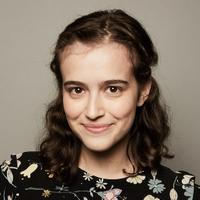 Over the last few years, you may have noticed vegan leather growing more and more popular — and it's not slowing down anytime soon. According to new research, the market for vegan leather is going to grow exponentially over the next five years.
Article continues below advertisement
As reported by Vegconomist, new research from market research firm Infinium Global Research predicts that the the vegan leather market will be worth $89.6 billion by 2025. According to Infinium Global Research, that's a compound annual growth rate (CAGR) of 49.9 percent over the forecast period, which is from 2019 to 2025.
These findings echo a Grand View Research study from early 2019 that predicted the vegan leather market would be worth $85 billion by 2025, as LiveKindly reported at the time.
Article continues below advertisement
While leather is made from the skin of an animal, vegan leather is any leather-like fabric that does not come from animals. Vegan leather most often comes from synthetic materials, but recently, many companies have been experimenting with plant-based leather alternatives. For example, vegan leather is being made from cereal crops, pineapple leaves, cactus leaves, discarded flowers, and more. All of these fabrics are made by combining the plant with some sort of plastic material — but many of the brands creating bio-based leathers are working to eliminate plastic from their supply chains.
Article continues below advertisement
For the study, Infinium Global Research looked at two central segments: product (polyurethane, recycled polyester, and bio-based) and application (encompassing sub-markets like furniture, car interiors, footwear, clothing, and bags and wallets). The firm also took into account data from a handful of companies producing vegan leather, including Piñatex, Matt & Nat, Modern Meadow, Rotterdam Fruitleather, and Vegea.
As per Vegconomist, Infinium Global Research's report observed a variety of factors that will help the faux leather market continue to grow, including: "evolving" consumer trends, a growing demand for products that do not use animals, increasing concerns over the leather industry's environmental impact, and more.
Article continues below advertisement
Even though animal-based leather may seem like a "natural" material, what the leather industry does not show consumers is the cruel and exceptionally polluting process behind the fabric. Most leather comes from cows (and sometimes goats, buffalos, and pigs) who are raised on factory farms, and calfskin leather comes from calves — typically, young male cows who are not needed in the dairy industry and are killed for calfskin and veal.
Article continues below advertisement
After the animal is slaughtered, their skin must undergo a series of tanning treatments to become leather. As explained by Gizmodo, the tanning process is meant to "mummify" the skin to prevent it from hardening or rotting, and it involves the use of toxic chemicals and compounds including chromium, a carcinogen. All the waste and runoff from the tanning industry become pollutants, harming both the tannery workers and the environment. That process means leather garments are usually not biodegradable — and even though faux leather is not biodegradable either, it still has a lighter environmental footprint than new animal leather.
It's certainly good news for the planet that the vegan leather market is growing, and hopefully we will see bio-based vegan leathers become fully biodegradable in the near future. In the meantime, you can lower the impact of your leather habit by only purchasing vegan leather products (ideally from companies with sustainable and ethical practices), or only buying animal-based leather secondhand.