The Leather Industry's Impact on the Planet — and Its Rampant Greenwashing — Analyzed in New Report
Just how bad is leather for the environment? A new report analyzes its impacts, as well as greenwashing in the fashion industry.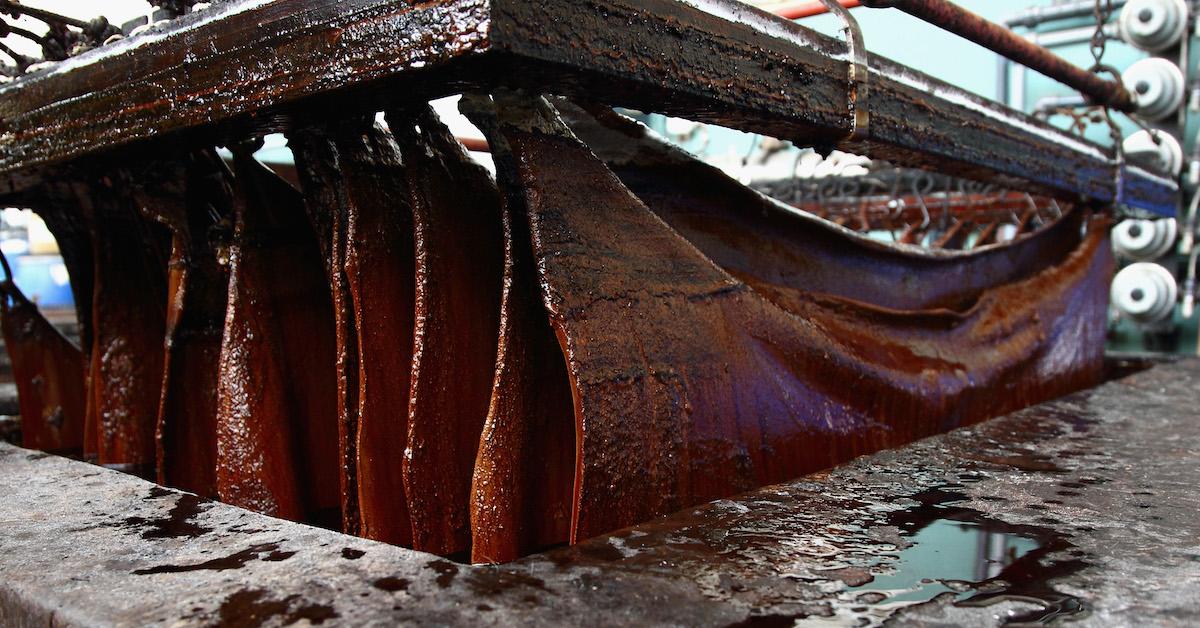 A new report analyzing the harmful environmental effects of producing leather has just been released — which will certainly provide some clarity to anyone wondering if leather is bad for the environment.
Article continues below advertisement
The report unveils new information on greenwashing in the leather industry, the leather tanning process, deforestation in the leather industry, and how synthetic leather compares to animal-based leather, all in terms of the environment.
The report, titled "Leather's Impact on the Planet," is technically the second part in a four-part series titled "Under Their Skin," as published by the nonprofit Collective Fashion Justice.
"The fashion industry cannot wrangle its contribution to the climate crisis and interlinked biodiversity crisis without acting on leather," Emma Hakansson, Collective Fashion Justice's founding director, stated in a press release.
Here's a look into the key findings of the report, which explore the ways leather hurts the planet.
Article continues below advertisement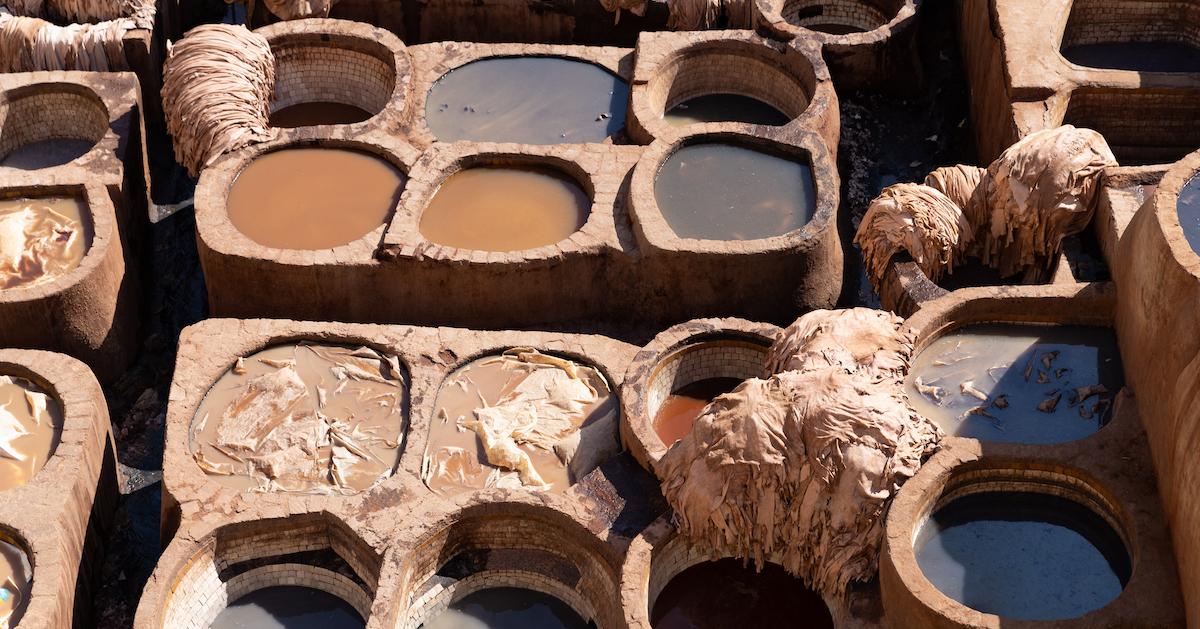 Leather tanning harms the environment in a variety of ways.
The report found that 170 of the chemicals used to tan leather are likely to: harm soil and agricultural land; contribute to air pollution; pose risks to wildlife, including animals and plants; and generate hazardous waste in various forms, and overall immense amounts of waste.
Article continues below advertisement
And looking at tannery sludge data from Malaysia, Collective Fashion Justice found that one pair of cow skin leather boots can produce almost 9 kilograms of tannery sludge; one cow skin leather jacket can produce more than 17 kilograms of tannery sludge; and one cow skin leather tote bag can produce more than 13.5 kilograms of tannery sludge.
Leather is not a byproduct.
Many people believe that leather is simply a leftover byproduct of the beef or dairy industries, and something that would otherwise go to waste. However, "Leather's Impact on the Planet" explains that leather is really more of a "co-product."
It also notes that leather sales essentially subsidize the production of beef — so if the leather industry were to shut down or significantly decrease its production, beef would become more expensive, and plant-based meats would become more affordable.
Article continues below advertisement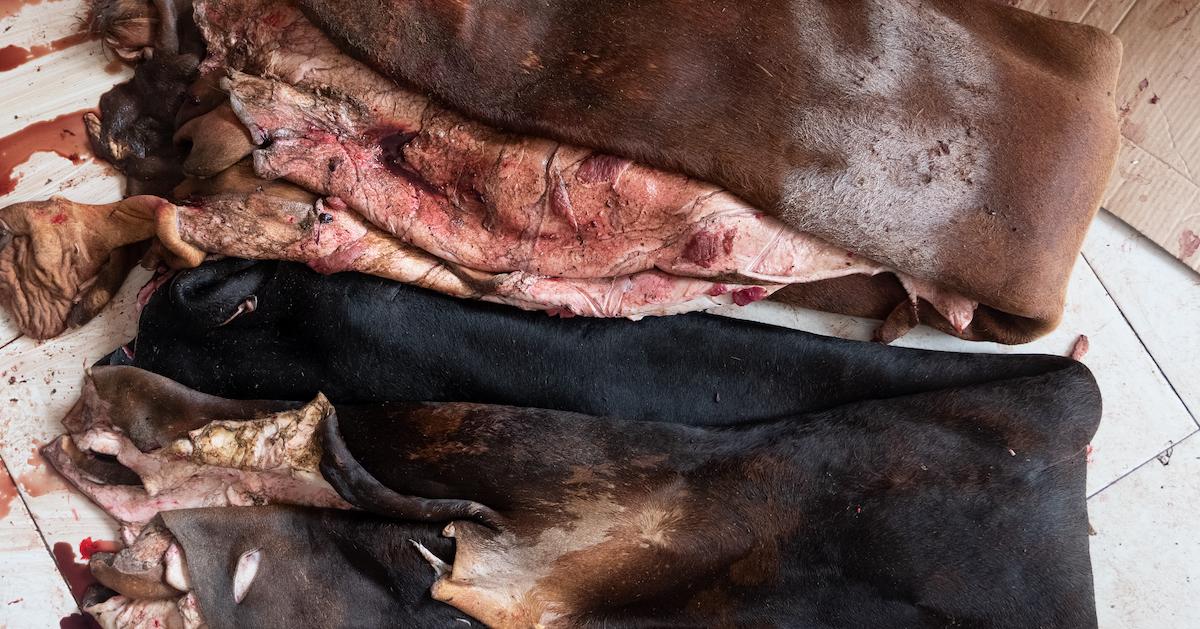 Leather is responsible for massive land use and deforestation.
The report found that land use in the leather industry is quite inefficient. For instance, producing 10 leather purses from Brazilian leather can cause 1 hectare of deforestation.
Overall, experts estimate that 80 percent of deforestation in the Amazon rainforest is due to cattle ranching (for beef, dairy, and leather), and areas with cattle ranching are often global deforestation hotspots. 67 percent of animal skins used to make leather come from cattle and buffalo.
Article continues below advertisement
Cow-based leather has a higher carbon impact than synthetic leather.
"Leather's Impact on the Planet" found that a pair of leather boots made from cow skins can have a carbon cost almost seven times higher than boots made with synthetic leather. And of course, faux leather boots made from bio-based materials have an even lower CO2e impact.
These days, innovators are making plant-based leather from materials such as pineapple leaves, cactus leaves, and corn.
Article continues below advertisement
Animal leather uses immense amounts of water.
The report found that cow skin leather products have colossal water footprints.
On average, a pair of leather loafers uses 7,612 liters of water — enough drinking water for one person for more than 10 years. A pair of leather boots uses 12,370 liters, enough for someone to drink for 17 years, and a leather tote bag uses 17,127 liters of water, enough for a person to drink for more than 23 years.
Leather also pollutes water, due to waste at factory farms, slaughterhouses, and tanneries.
Leather also significantly pollutes water, namely at tanneries — but also before the hides arrive at tanneries, at the factory farms and slaughterhouses, due to the animals' feces, blood, urine, fats, medications, chemicals, and more.
The report adds that every year, an estimated 600 million cubic meters of "poorly biodegradable" wastewater from leather tanneries is produced — more than half of which is released back into the environment.
Article continues below advertisement
There is serious greenwashing throughout the leather industry.
The report notes that many leather-producing companies market their products as a natural and biodegradable alternative to synthetic leather. But in reality, there is nothing environmentally-friendly about leather, which is actually not biodegradable due to all the chemicals. This, and many other tactics fashion companies use to market leather, can be classified as greenwashing.
Article continues below advertisement
Collective Fashion Justice analyzed data from the Leather Working Group (an environmental certification for leather) on three of its member brands: Michael Kors, Marc O'Polo, and Massimo Dutti.
The report found that these companies all make claims about being certified as sustainable, though they fail to address a number of important aspects of their supply chain, such as farming (where most of leather's emissions come from), impacts on biodiversity, water, land, the climate, and more.
The fashion industry must move away from leather, for the sake of protecting the planet.
"The lobbying and greenwashing from the leather industry is actively preventing environmental progress in fashion, and we're urging the industry to pay attention, set clear targets to phase leather out, and choose more responsible alternatives," Hakansson also stated.
She added that moving the fashion industry away from its current reliance on leather and virgin fossil fuels will be key in aligning with the IPCC and UN's climate targets.
The third part of "Under Their Skin" will investigate leather's impact on animals, and will be published around February 2023.