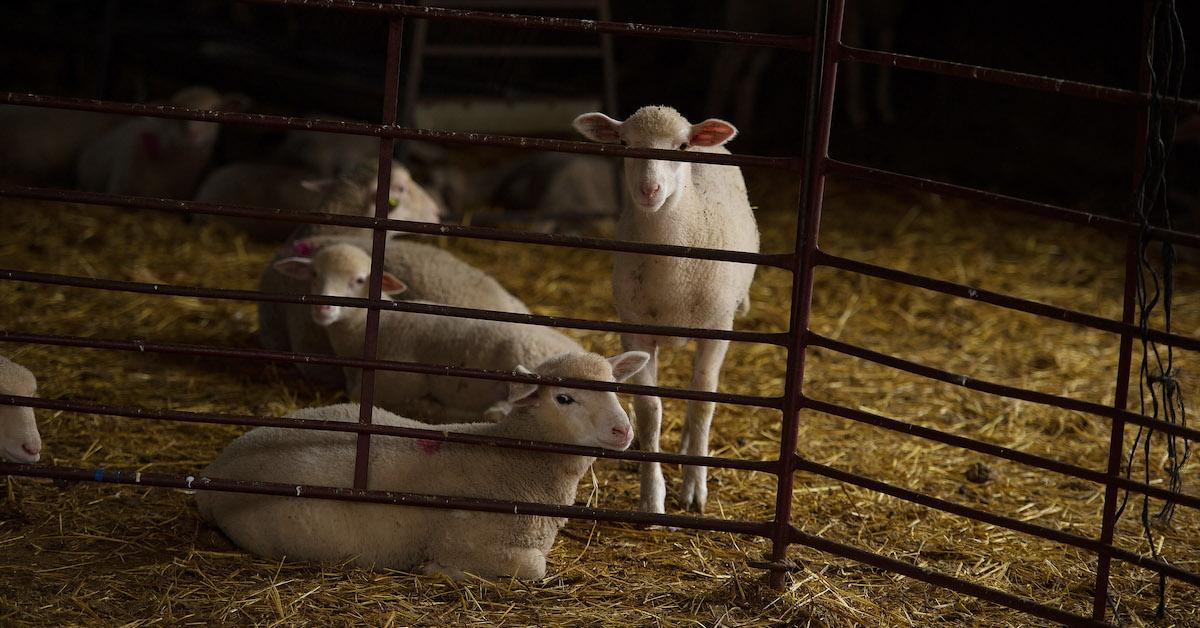 Why We Must Hold Factory Farming Accountable for Deforestation and Pollution, According to New Research
For a while now, the evidence has been clear: The factory farming industry has an immense impact on the environment. And now, a new report shows why this ecologically-destructive industry's environmental footprint has failed to improve — because some of the industry's biggest suppliers are making no efforts to reduce the risks associated with industrially farming animals for meat, fish, dairy, and eggs.
Article continues below advertisement
After all, a February 2022 study found that phasing out animal agriculture over the next decade and a half could potentially buy us 30 years before we have to quit fossil fuels.
Keep reading for the results of the December 2022 report, and what its authors think the animal agriculture must do to stop being so harmful to the planet — and in turn, all of us.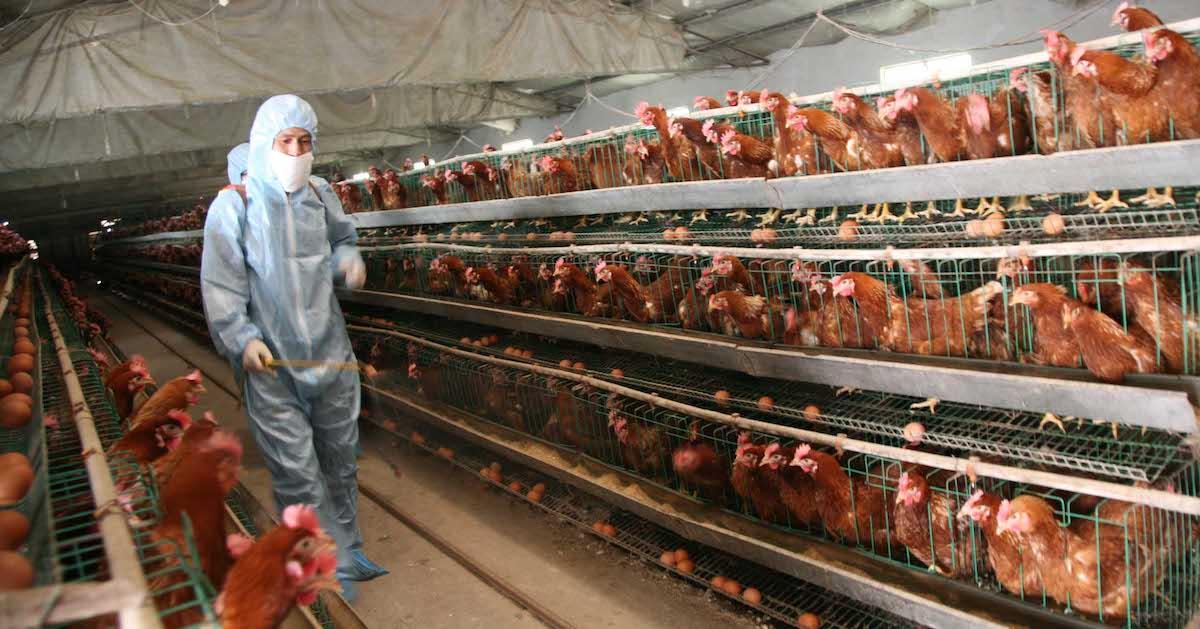 Article continues below advertisement
What is factory farming? Industrial farms are far from eco-friendly
Factory farming refers to the industrial farming of animals as "livestock" for the animal agriculture industry. This industry primarily refers to breeding, raising, and slaughtering animals for meat, dairy, and eggs, but factory farming is also often used to raise livestock for other animal products, such as leather, fur, wool, and down.
On factory farms, aka concentrated animal feeding operations (CAFOs), the process of raising animals for food is industrialized. Mass amounts of animals are forced to live in cramped, unhygienic quarters, with no access to the outdoors, medical care, or pretty much any compassion for their entire lives. As explained by The Humane League, factory farming allows the animal agriculture industry to make far more money than the industry was able to before CAFOs were developed, while providing animals with as little welfare as possible.
Article continues below advertisement
According to Farm Sanctuary, in the U.S. alone, the animal agriculture industry kills almost 10 billion animals for human consumption annually — 99 of whom come from factory farms. Animal agriculture also produces an estimated 14.5 percent of global human-caused greenhouse gas emissions — a significant figure.
That said, animal agriculture operations on smaller farms that do not identify as CAFOs can still produce equally high emissions and pollution rates per animal, as they use far more land.
Article continues below advertisement
Factory farming is causing serious deforestation and pollution.
FAIRR Initiative, an investor network working to make changes in the animal agriculture industry, released the report in conjunction with COP15, aka the UN Biodiversity Conference, being held in Montreal.
The index primarily focuses on these producers in relation to 10 ESG issues (environmental, social, and governance): greenhouse gas emissions, deforestation and biodiversity, water use and scarcity, waste and pollution, antibiotics, animal welfare, working conditions, food safety, governance, and sustainable proteins.
Article continues below advertisement
About 60 percent of the analyzed companies were found to source their soybeans (which is the main crop used to feed livestock) from regions with high risks of deforestation; these companies also have not put any goals regarding deforestation reduction into place.
Article continues below advertisement
As for pollution, the research found that less than 20 percent of analyzed meat, egg, and dairy companies are taking sufficient action to regulate the pollution of waterways from the animals' feces. Not only does this manure runoff hurt waterways and the animals and people who depend on them for drinking water, but it can also pollute the lungs of people living nearby.
Additionally, the report found that 70 percent of the 60 companies pose environmental risks via their antibiotic waste, Edie noted.
Article continues below advertisement
World leaders must hold the animal agriculture industry accountable for the environmental destruction they cause.
Jeremy Coller, Chair of FAIRR Initiative, explained that globally, industrial animal agriculture is the No. 1 cause of deforestation, as well as the No. 1 user of freshwater.
"From rainforests to rivers, meat and dairy producers are failing to manage their biodiversity impacts," Coller said in a statement. "Investors are focused on material financial risks for companies, and a global agreement on nature at COP15 would see the intensive animal agriculture industry face increased regulatory, legal, tax, and reputational risks."
Basically, if major world governments sign a global agreement to hold companies producing immense emissions, it would essentially force companies part of the animal agriculture industry to make some serious changes. And eventually — hopefully — it would force many of these companies to shut down — something that would be nothing but positive for the planet, animals, and humanity.