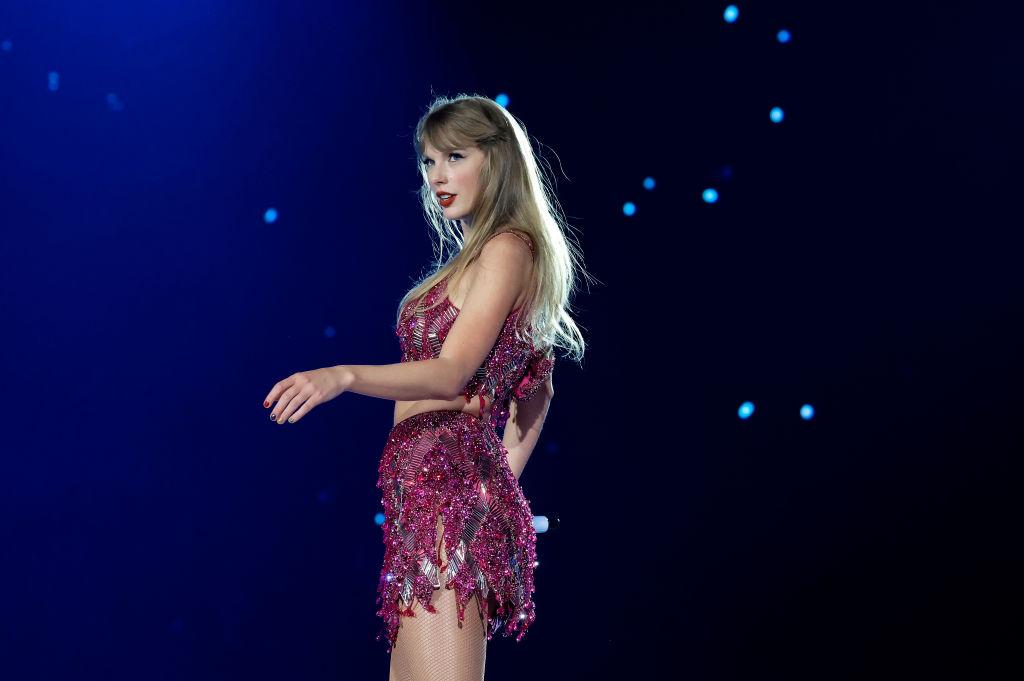 Going to the Taylor Swift Concert? Get Inspired by These Sustainable Eras Tour Outfit Ideas
You fought hard for those Taylor Swift tickets — "The Great War" is over. Now, it's time to check out some sustainable Eras Tour outfit ideas.
Dressing up for the Taylor Swift concert isn't required, but it certainly is fun — especially when she provides us with so much inspiration to draw from. Fans are getting pretty creative with their ensembles.
You don't have to spend a bunch of money or buy everything completely brand-new in order to join in on the experience either. Just go thrifting! Here are a bunch of last-minute, DIY, and sustainable Eras Tour outfit ideas to help get you started.
Article continues below advertisement
Where to find sustainable outfits for Taylor Swift's Eras Tour: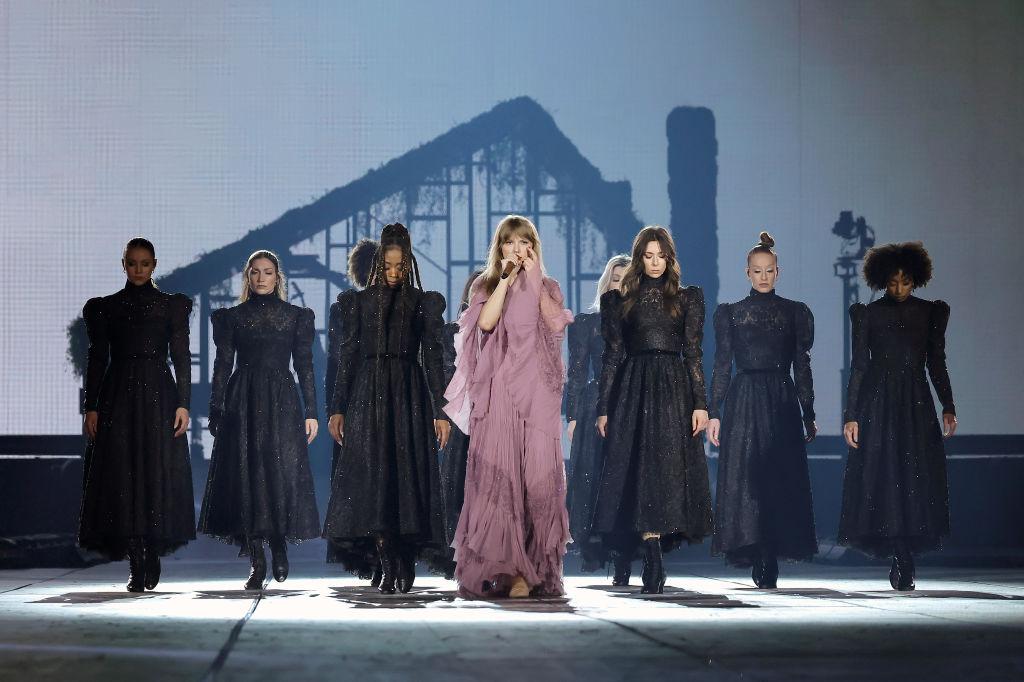 When it comes to a special event such as the Eras Tour, it can be easy to get carried away. Well, that's totally fine (and understandable) as long as you're trying your best to be kind to the planet — don't worry, there are plenty of ways to accomplish this.
Instead of ordering endless items from Amazon or fast fashion brands like Shein, to find all of your essential outfit pieces in a sustainable way, you're going to rely on items that are not brand new.
After deciding what outfit you'd like to wear, head to local thrift stores. These places are packed full of hidden gems!
Don't stress if you can't find anything at local stores — we always have the internet to fall back on. When you're looking for something super specific, online thrift stores like Depop, Poshmark, and Thredup are perfect. These websites allow you to achieve your vision in an affordable and sustainable way.
Article continues below advertisement
Borrowing clothes and accessories from friends and family is always a good option too. Not only is this convenient, but it's free! Plus, after buying your tickets, a free outfit is probably very appealing...
Keep reading to get some outfit inspiration based on the artist's 10 different eras.
Article continues below advertisement
Inspiration from her debut album, "Taylor Swift":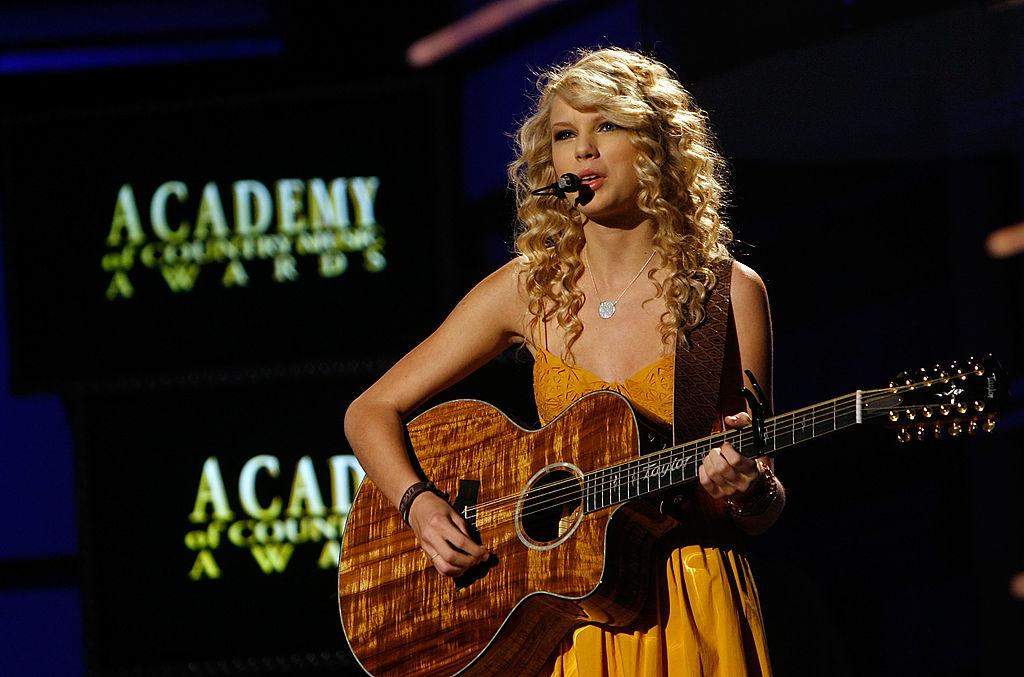 In the early days, Swift was 100 percent in her country era — she was all about sundresses, cowboy boots, and of course, her iconic tight curls. This era might be easier to pull off than the others, as it's a lot more casual. If you're in a time crunch, a cute summer dress with some cowboy boots could be the way to go.
Article continues below advertisement
If you're feeling "Fearless," check out these ideas: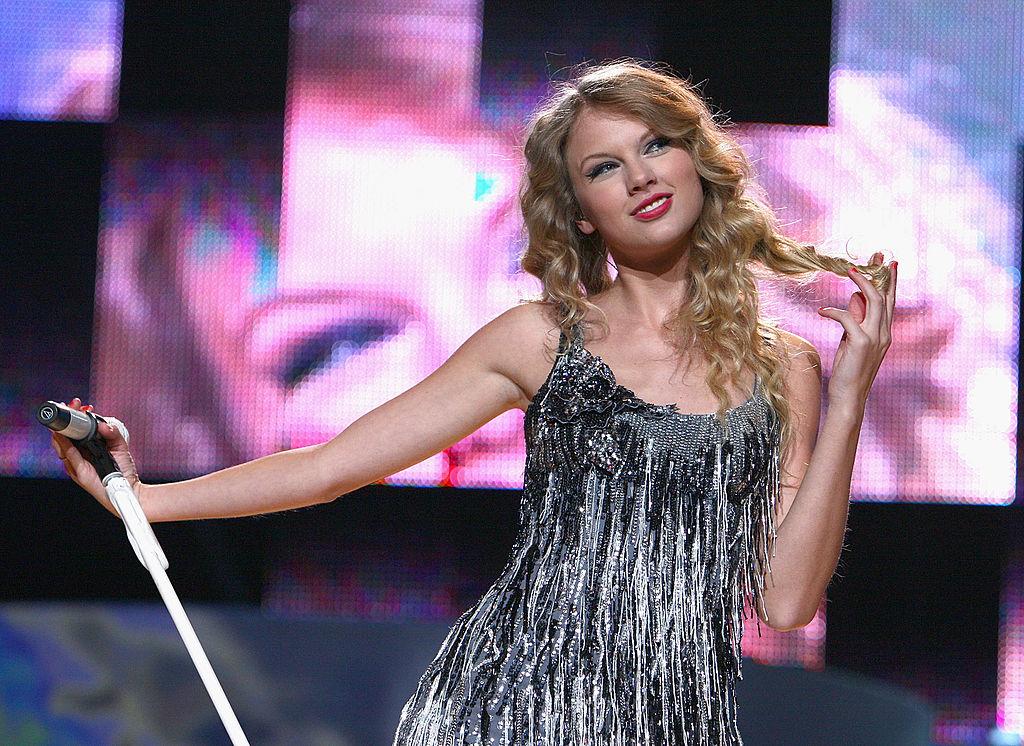 With "Fearless" came two songs that basically everyone on this planet knows: "Love Story" and "You Belong With Me." Many fans are using these songs to inspire their outfits — some are wearing long, princess-inspired dresses while others are donning short fringe dresses with sparkles.
Article continues below advertisement
You could also make a DIY Junior Jewels shirt, and pair it with a pair of glasses and plaid pajama pants, à la the "You Belong With Me" music video. Another easy way to dress up any "Fearless" outfit is by writing "13" on the back of your hand, like Swift did at her shows during this era.
Article continues below advertisement
These "Speak Now" outfit ideas will make you feel completely enchanted.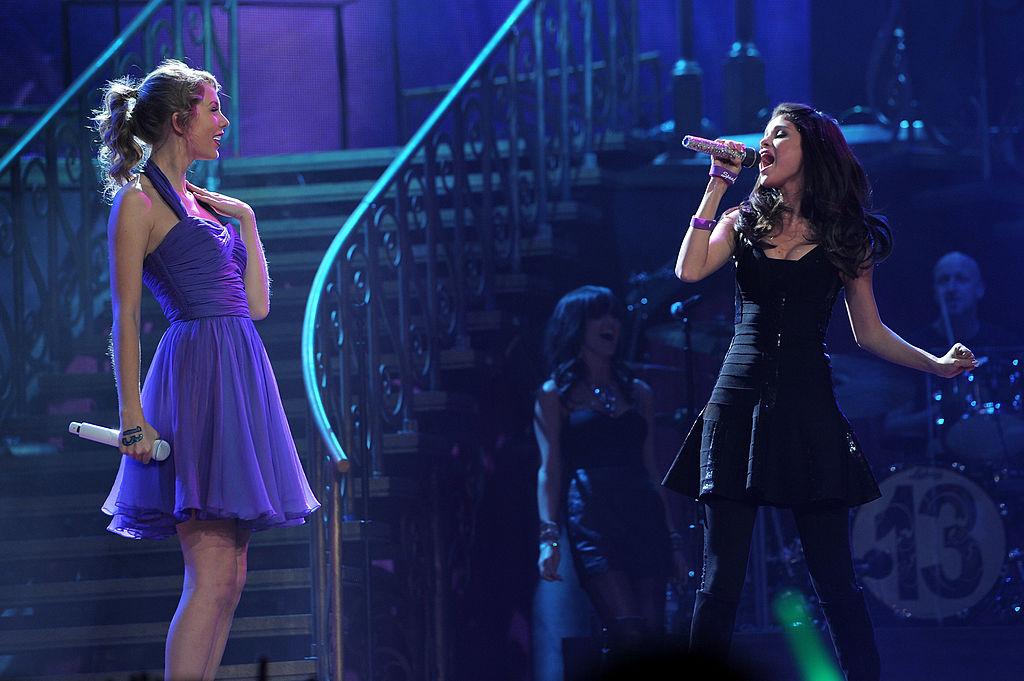 Article continues below advertisement
Article continues below advertisement
Feeling 22? Then "RED" might be the way to go.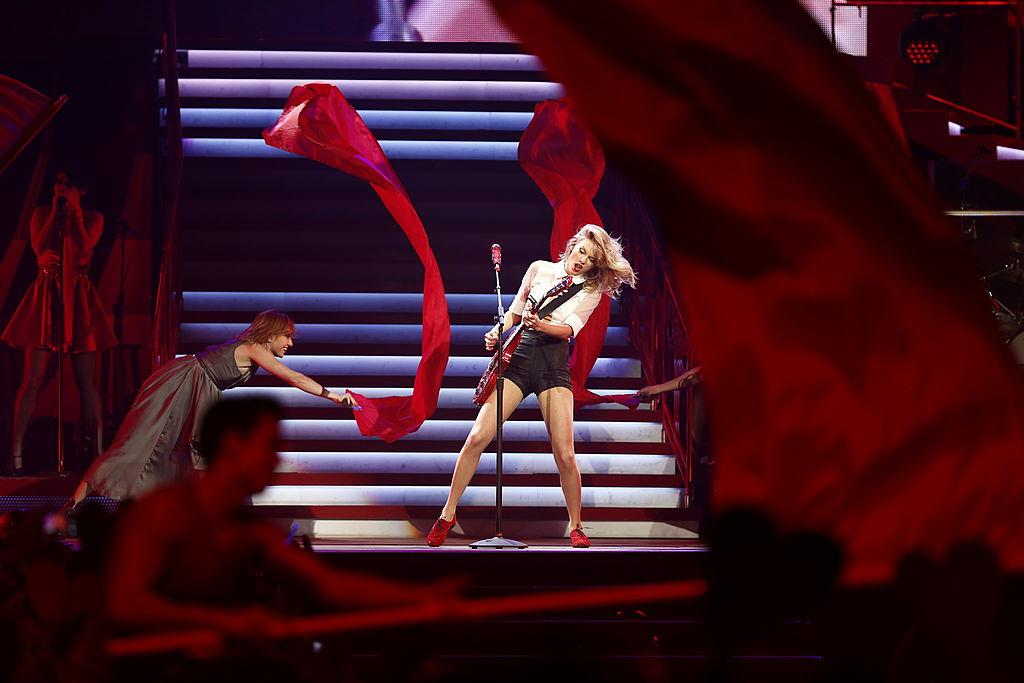 To showcase your love for the "RED" era, you can't go wrong with red lipstick, hats, high-waisted shorts, striped T-shirts, and ballet flats. Or, take a white shirt and some black fabric paint to make a DIY "Not A Lot Going On At The Moment" top, just like Swift's.
This time is when Swift really started getting into pop music, and "We Are Never Ever Getting Back Together" was playing nonstop on the radio.
It's important to note that her curly hair is absent from this era — the star went with mostly straight hair instead.
Article continues below advertisement
Show off your real style with these "1989" inspired fits: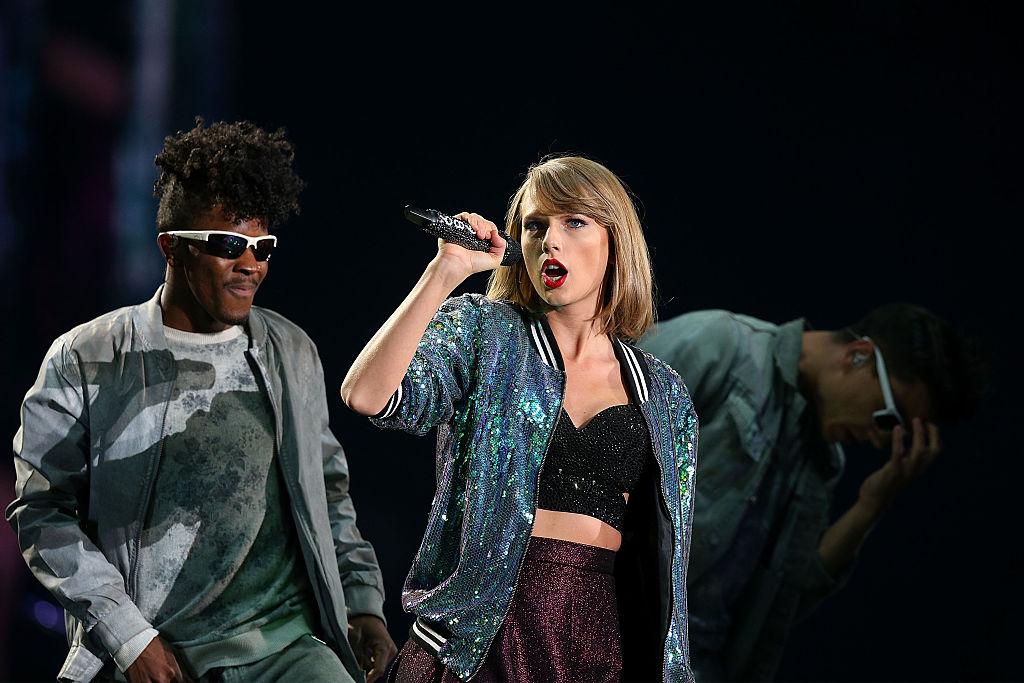 "1989" was inspired by '80s pop music, and many of Swift's outfits during this time involved sparkles. You could recreate the opening outfit from her the 1989 World Tour by wearing a sparkly black crop top, a high-waisted skirt, a sequined bomber jacket, and black booties. Or, thrift white shorts, a white tube top, and black boots to recreate another iconic "1989" tour look.
Article continues below advertisement
Or, if you want to dress up for "1989" without a specific outfit in mind, any glittery two-piece set you find is a safe bet. Most noticeably, Swift's hair transformed and she rocked a bob cut during this era.
Article continues below advertisement
You'll look anything but "Delicate" if you're in your "Reputation" era.
If your style is already a little bit edgy, then dressing for the "Reputation" era will be easy. This time period is all about moody makeup and black outfits — for a few bonus points, try to incorporate snakes. Check the thrift stores for leather jackets, black sequins or glitter, and anything with a newspaper print.
You could also find a secondhand flapper dress in a shade of blue, as inspired by the "Delicate" music video.
Article continues below advertisement
Reminiscing about a past "Lover" on Cornelia Street? No problem.
The "Lover" era is totally adorable. For this one, you can focus on pink, light blue, sparkles, hearts, and butterflies — you could probably make anything pastel-heavy work. Fans are loving heart-shaped sunglasses, butterfly earrings, pink fluffy dresses, and sparkly silver boots.
Article continues below advertisement
Article continues below advertisement
"Folklore" is easy. Just grab an old cardigan.
"Folklore" definitely gives cottage-core vibes. This era is full of flowers, earth tones, maxi dresses, long skirts, knit sweaters, and cardigans. When it comes to accessories, think hair scarves, flower crowns, and very simple jewelry. As for hair and makeup, a braided updo and a simple makeup look might be the way to go.
Article continues below advertisement
Some fans are even dressing up for specific songs. If you love "Mirrorball," try to find a silver outfit with a reflective material, and go as a mirrorball yourself!
Article continues below advertisement
"Evermore" outfits will bring you total "Happiness."
The "Folklore" and "Evermore" eras are pretty similar, mostly due to the shared cottage-core aesthetic. Many of the same outfit pieces — flower crowns, long dresses, etc. — suggested for "Folklore" could work for this album as well.
If you really want to make it clear that you're showcasing "Evermore," just incorporate plaid into your ensemble. You could go with a plaid trench coat, skirt, or flannel.
Article continues below advertisement
If you're having trouble choosing a "Midnights" outfit, well, You're on Your Own Kid.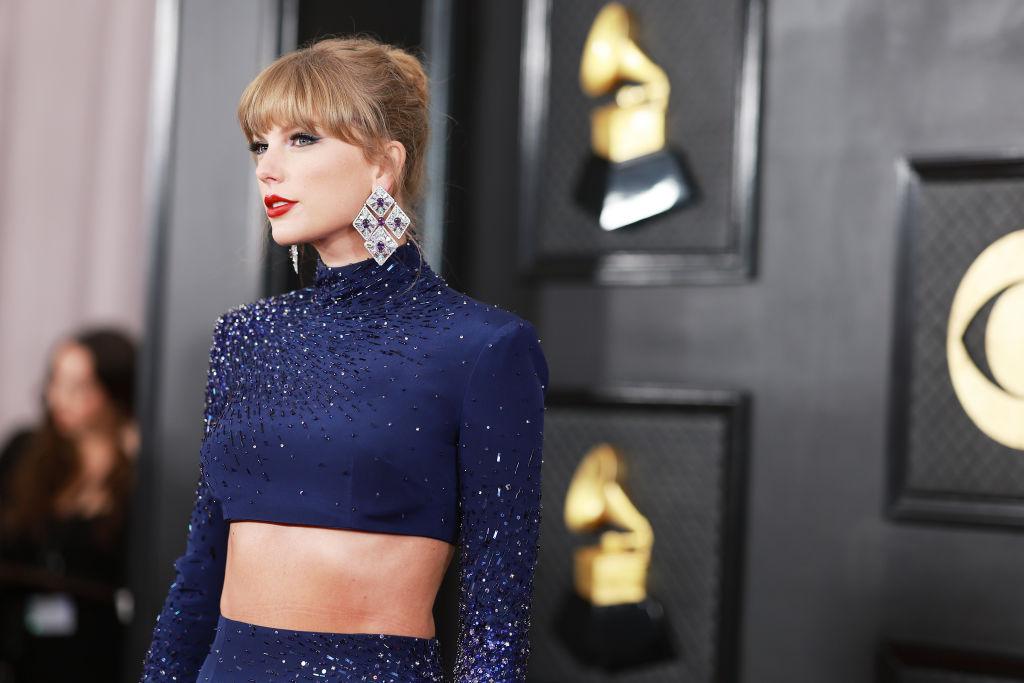 Just kidding! "Midnights" is an easy one, as long as you love navy blue and sparkles. Many people's outfit inspo involves blue, black, glitter, stars, and sequins — these elements can be brought to life in a bunch of different ways.
You could also dress in Swift's "Lavender Haze" look from the Eras Tour, which features a sparkly dress underneath a purple faux fur coat. Or, for a more relaxed look inspired by "Midnights," pair brown corduroy pants with a striped knit tank top, as seen in the "Lavender Haze" music video