Is Shein an Ethical Brand? A Look Into the Fast Fashion Empire
Is Shein bad, or is it an ethical brand? Here's a look into what makes Shein that company that it is.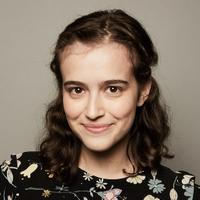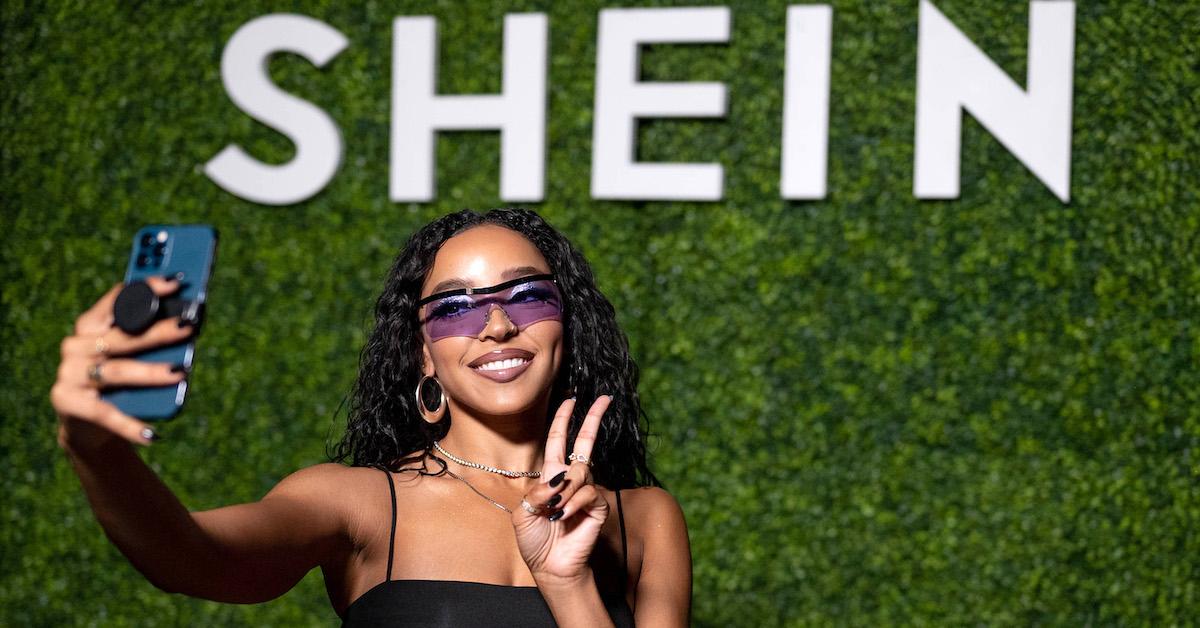 Whether the name Shein rings a bell due to #BamaRush TikTok or because of the uproar that ensued when the company put a swastika necklace up for sale, you've probably heard of the controversial fast fashion brand Shein. While some people proudly share "Shein hauls" of their cheap purchases on social media, many others are opposed to Shein due to a variety of potential issues, ranging from environmental to ethical.
All that being said, is Shein bad, or is it an ethical brand? Here's a look into what makes Shein that company that it is, why some people have such strong feelings about the brand, and for the perspective of a popular ethical fashion influencer.
Article continues below advertisement
What is Shein? The fast fashion brand is ultra popular.
Shein is a direct-to-consumer fast fashion website. The massive company focuses on producing and selling womenswear, but it also sells clothing designed for men and children, as well as beauty products and home goods.
Like many other fast fashion brands, Shein offers numerous new styles every day at shockingly low prices.
Is Shein bad? Here's why some people take issue with the fast fashion brand.
Shein was founded in China in 2008, and that's where all its clothes are made today. According to the website, all Shein clothes are made in China, and then "loaded onto a cargo plane for a speedy transcontinental voyage to you." Transporting clothes overseas by plane — especially with such a quick turnaround time — adds a lot to a brand's environmental footprint.
Article continues below advertisement
The company's website actually does have pages about its social responsibility and a "supply chain transparency statement," but these pages aren't too transparent. The latter includes Shein's Code of Conduct for suppliers, which states that Shein's partners may not use any sort of forced labor, hire minors under 16 years of age, discriminate, and more.
It also declares that Shein's partners must comply with local laws regarding environmental protection and wastewater emissions, and that partners "must adopt reasonable measures to reduce or mitigate the impact of their operations on the environment, and be committed to continuously improving the environment."
Article continues below advertisement
However, these claims are extremely vague, and Shein does not appear to have any third party certifications proving that the brand is making any efforts to be ethical or environmentally-friendly. Not only that, but the Code of Conduct only applies to Shein's factory partners, further taking the responsibility off Shein itself.
Is Shein an ethical brand?
Nothing about Shein is ethical according to Venetia La Manna, a fair fashion campaigner, influencer, and co-founder of Remember Who Made Them, a campaign to support garment workers.
"The main issue with Shein is their sheer lack of ethics," she tells Green Matters in a recent email.
Article continues below advertisement
"[Shein's] scale of output is unsustainable for our planet and its finite resources," La Manna continues. "There's also zero evidence to suggest that they pay their workers fair living wages and they continue to outright steal designs from independent brands."
La Manna has a vision for the future of the fashion industry — and it involves completely breaking down the fast fashion industry, or "a dismantling of the system as we know it!"
Article continues below advertisement
But could something like this ever happen? It could, but it will take a lot of time, work, and changes from industry leaders.
"This would look like a redistribution of the grossly exploitative wealth gap between the billionaire CEOs and the brand's garment workers (80 percent are WOC earning less than $21 per month), a huge reduction in output of product (Big Fashion brands are producing at a rate that our planet simply can't sustain) and a commitment to clear up the waste crisis that Big Fashion have caused for communities in the Global South — as a result of their unsustainable output," La Manna explains.
Article continues below advertisement
Shein hauls are a rising trend — but they are irresponsible.
If you search "Shein haul" on YouTube or TikTok, you'll find endless videos of customers sharing all the items they bought in their most recent Shein order. These videos act as free advertising for Shein, inspiring others to support the fast fashion brand, and buy large quantities of fast fashion items they may not need.
But with so much information out there about Shein's questionable ethics, why are so many young people purchasing and sharing Shein hauls? La Manna boils it down to society's fascination with "newness," multimillion-dollar marketing campaigns (which she believes should be spent on raising garment worker wages instead), and most importantly, the cheap prices ("which may well be 'affordable' for consumers, but are costing garment workers and our planet," she says).
Article continues below advertisement
It's important to note that when criticizing an industry like fast fashion, the responsibility should lay on the shoulders of the industry. All too often, critics will place the blame on the customers, who often are unaware of the ethical costs of supporting fast fashion, or who cannot afford more ethical brands.
Article continues below advertisement
Is there lead in Shein clothing?
In October 2021, CBC News' Marketplace published an investigation in which researchers looked for toxic chemicals such as lead in Shein clothing and accessories — and yes, unfortunately they found lead in Shein's products, among other chemicals linked to human health issues.
After analyzing 38 product samples, the team found that one in five items contained "concerning" and "elevated" levels of toxic chemicals, including lead, PFAS, and phthalates. This included clothing designed for kids and pregnant people.
"I'm alarmed because we're buying what looks cute and fashionable on this incredibly short fashion cycle," said environmental chemist and professor Miriam Diamond who supervised Marketplace's lab tests. "What we're doing today is to look [for] very short-lived enjoyment out of some articles of clothing that cost so much in terms of our … future health and environmental health. That cost is not worth it."
The report actually caused Health Canada to recall a toddler girl jacket from Shein's website, CBS News reported a few weeks after publishing the investigation.
This is just one small study, but it speaks volumes. Clearly, in addition to taking accountability for unsustainable and unethical production, Shein needs to take a look at the methods and chemicals it uses, as well.
This article was originally published on Sept. 21, 2021. It was updated on March, 25, 2022 to include allegations about lead in Shein clothing.