Ethical and Sustainable Alternatives to Diamonds
Fortunately, there are many diamond alternatives on the market that are often more sustainably and ethically sourced than traditional diamonds.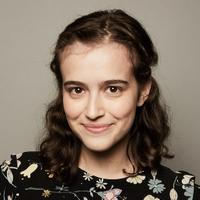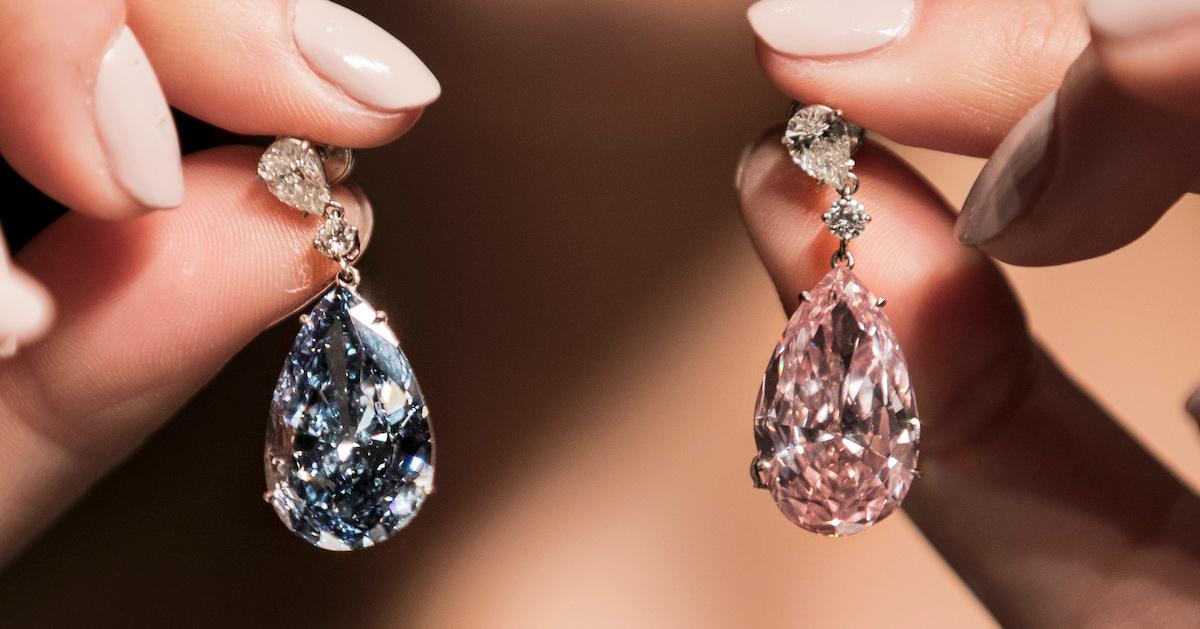 Article continues below advertisement
Not only that, but these alternate stones are typically more affordable than diamonds. Here's a look into a few gemstones you might consider instead of diamonds for your next major jewelry purchase, whether it's for Valentine's Day, an engagement ring, a treat for yourself, or anything in between.
Cubic zirconia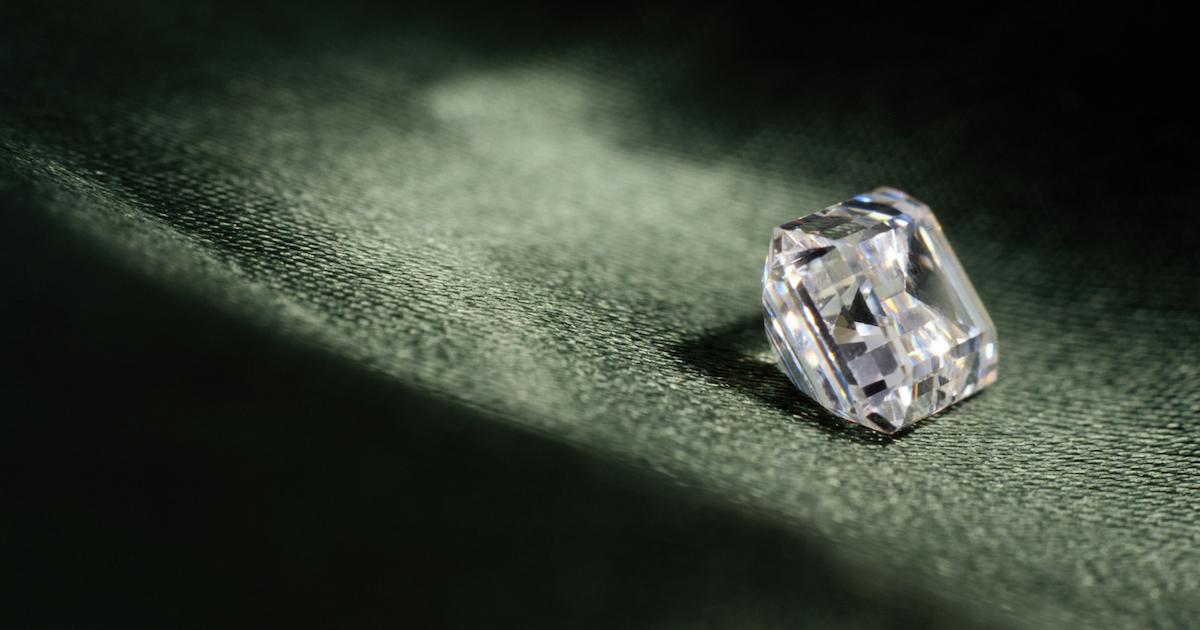 Cubic zirconia is a stone made of zirconium dioxide, and designed to look like a diamond, according to the International Gem Society (IGS). The society notes that cubic zirconia gems are naturally clear, making them even clearer than diamonds, which often have a slight tint; and unlike diamonds, which typically have small internal inclusions, cubic zirconia does not usually have internal flaws.
Article continues below advertisement
Jewelry made with cubic zirconia is much cheaper than pieces made with real diamonds. However, IGS does not recommend cubic zirconia for an engagement ring or other everyday piece, unless you are planning to upgrade your ring in a few years. That's because cubic zirconia only remains sparkly for around 2.5 years, while "diamonds are forever."
Cubic zirconia engagement rings can range wildly in price. For example, the website Berricle sells CZ rings starting at about $44, going up to about $186, but this could vary at other stores.
Article continues below advertisement
Moissanite
Article continues below advertisement
Ritani notes that moissanite "will always stay bright and beautiful" thanks to its durable surface and reflective properties — so you can rest assured that "moissanite is forever," too!
Moissanite typically costs between $400 and $600 per carat, in contrast to diamonds, which cost between $2,000 and $20,000 per carat, as per Ritani.
Article continues below advertisement
White sapphire
There are a few naturally-white gemstones out there that have been used as diamond stimulants. One of these is the white sapphire, a colorless version of the naturally-occurring sapphire, which traditionally has a blue hue.
Article continues below advertisement
According to the Natural Sapphire Company, white sapphires are rare, as they must be completely untouched by trace elements to retain their clear color. The company notes that white sapphires are highly durable and less expensive than diamonds, making them a solid choice for a diamond alternative.
A white sapphire gem costs anywhere between a few hundred dollars and $48,000 on the Natural Sapphire Company's website... so yeah, it varies a lot.
Article continues below advertisement
Morganite
If you like a little pink tint, consider a morganite stone, a naturally pink semiprecious stone, that is in the beryl family, as per Brides.
Article continues below advertisement
Morganite sparkles beautifully, and is much more affordable than a diamond; however, it is a lot softer than a diamonds, making it more susceptible to chipping. To protect a morganite stone from chipping, Brides recommends securing it by having it set with strong prongs.
Morganite engagement rings can range in price, usually starting in the low-one-thousands.
Article continues below advertisement
All that being said, just because you are avoiding diamonds doesn't mean any other gemstone purchase is perfect. Environmentally-unfriendly and unethical sourcing and manufacturing practices can exist in any industry, so always do your research on companies you are considering supporting — especially when purchasing an item you hope to wear forever.
Article continues below advertisement
Vintage diamonds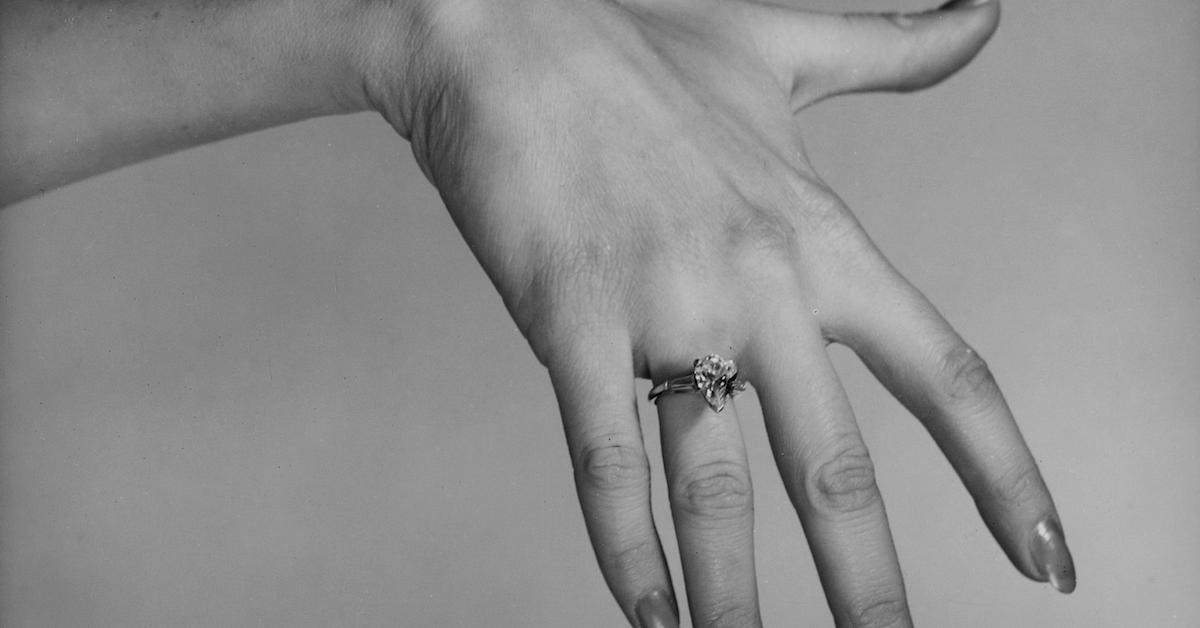 If you or your partner are really set on a diamond ring, you might consider purchasing a vintage diamond ring, rather than buying one new. That way, you are not supporting the diamond industry directly, and instead, you are buying a product that already exists.
That said, vintage diamonds can cost just as much as — if not more than — new diamonds. So if your bae is really set on a vintage diamond... maybe see if a family member has an heirloom diamond they'd be willing to pass down?