Eco-Friendly Claw Clips For a Trendy and Sustainable Updo
One brand's eco-friendly claw clips went viral on TikTok recently — here are a few options for sustainable claw clips and other hair accessories.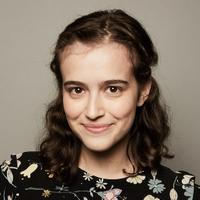 If you're a fan of claw clips, you may have noticed that they are usually not the most sustainable hair products out there, seeing as they're typically made of virgin plastic; not to mention, it's a miracle whenever a claw clip lasts for more than a year without breaking, as they tend to be flimsy. Fortunately, there are some companies out there making eco-friendly claw clips.
Article continues below advertisement
Truth be told, there are not as many sustainably-made claw clips on the market as we would like to see, considering they are such a trend right now — here are a few of the best options we could find.
Apricité Studios
Ronja Edsmo founded Apricité Studios after falling in love with "the idea of" hair clips, but having a laundry list of issues with typical ones, which tend to be uncomfortable and break easily. So, she set out to invent the perfect hair clip that resolved all of these issues — and her videos talking about the clip have gone viral on TikTok, with more than 1 million likes.
Article continues below advertisement
Now Apricité Studios sells its signature large hair clip in a variety of colors, which is handmade from bio-acetate, a material made with wood pulp- and cotton-derived plant fibers. The clip's claws were designed to lay flat against the head, making it feel comfortable all day; and the clip itself is flexible and features strong hinges, so that the clip can "last you a lifetime." The Sydney-based company also sends out all packages with plastic-free packaging and carbon neutral deliveries.
An Apricité Studios hair clip will run you $45 AUD (about $33 USD), and the company offers free international shipping on orders of two clips or more.
Kitsch
Hair accessory brand Kitsch makes a variety of claw clips that are "consciously created" from recycled plastic, with styles including the White Butterfly ($12), Jumbo Open Shape ($12), Blonde Marble (on sale for $8), and Satin Wrapped ($12), which is wrapped in a leopard-print satin fabric. Kitsch's mission is to create "beauty solutions that are elevated in quality and sustainability," and the company is cruelty-free.
Article continues below advertisement
Kitsch makes a number of other hair accessories labeled as eco-friendly, though the brand doesn't always explain what actually makes each product eco-friendly, occasionally leaning into a bit of greenwashing. Still, we'd recommend the Eco-Friendly Spa Headband ($18), which is biodegradable and made from organic cotton and bamboo, as well as the Eco-Friendly Mini Face Rounds ($15 for seven), which are a reusable replacement for cotton rounds, and made from organic cotton and bamboo.
Pattern Beauty
Tracee Ellis Ross' cruelty-free hair company Pattern Beauty is "by Black hair for Black hair." Pattern's hair clip ($10) is designed for curlies, coilies, and tight textures, and made with iron and strong premium cellulose acetate, a synthetic compound made from plants (similar to the acetate used by Apricité Studios). The Black-owned, woman-owned company also uses cellulose acetate to make its limited edition tortoise hair pick.
Article continues below advertisement
We're also fans of Pattern's mist spray bottle, which can be infinitely cleaned and reused as you use it to mist your hair with different products, without any harmful aerosol sprays. The company also donates to several organizations that empower women and people of color.
Vintage or secondhand claw clips are always an eco-friendly option.
Article continues below advertisement
Green Matters' new book, Green Living, is the perfect guide to living an eco-friendly lifestyle for people at every stage of the process. You can order Green Living here.