You Can Shop Secondhand From Home, Through These Online Thrift Stores
Buying secondhand is the sustainable way to shop, but you don't necessarily have to go in-person — these are our favorite online thrift stores.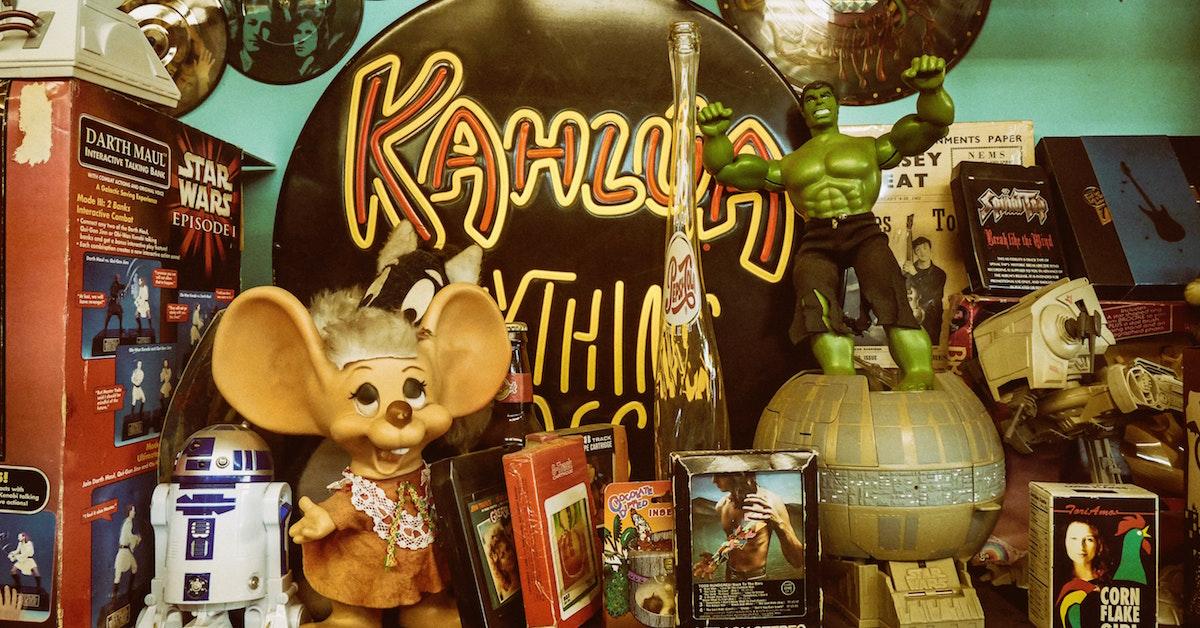 Buying vintage clothing and collectibles has been in vogue for some time now — not only do secondhand shops offer nostalgia at generally lower prices, but they also offer items that would otherwise have been discarded. It's a sustainable way to shop and a great way for collectors to find what they need. And the digital age has made it possible to shop at the best online thrift stores without having to leave the comfort of your couch.
Article continues below advertisement
eBay
If you're not familiar with eBay, what have you been doing for the past several decades? What began as an auction site has since evolved into a worldwide shop for just about anything a person could need, in addition to a million other things that absolutely no one needs. eBay has everything from 60's era clothing to Dukes of Hazzard alarm clocks, so you'll definitely find what you're looking for.
Poshmark
Poshmark is an online app and thrift store that enables users to buy, sell, and even trade slightly used designer styles and decor. With over 80 million community members across the U.S., Canada, and Australia, and 200 million items for sale, it's no wonder that the Poshmark app has become one of the most popular around.
Article continues below advertisement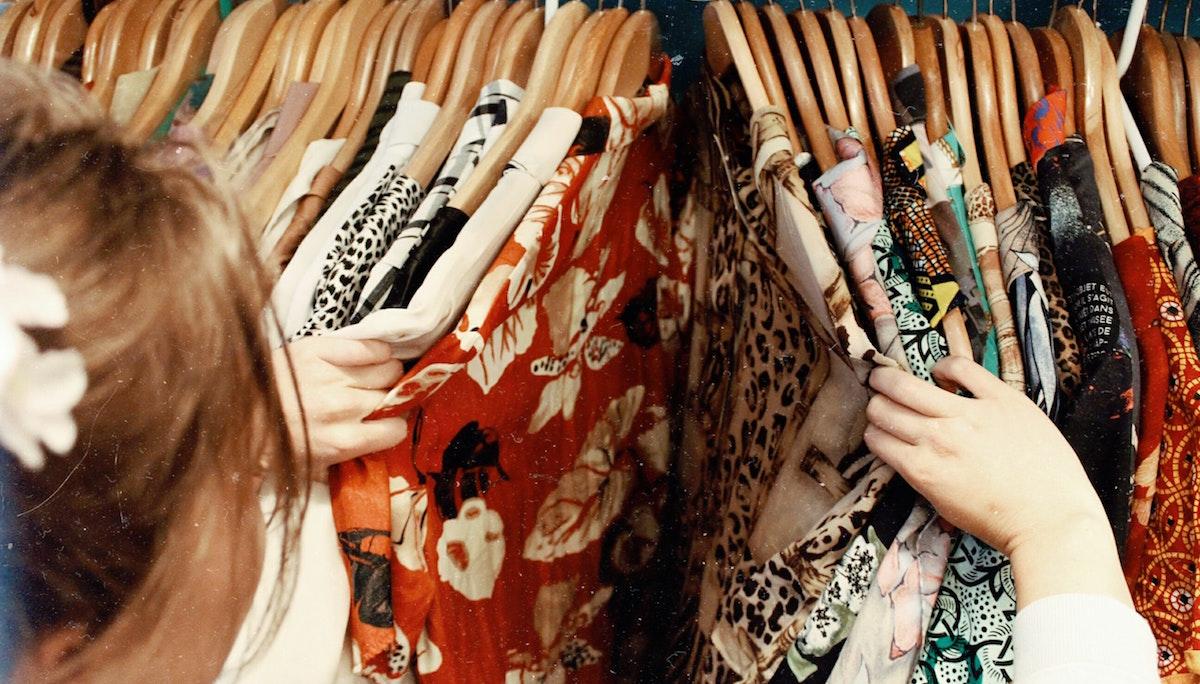 Luxury Garage Sale
Based out of Chicago, Ill., Luxury Garage Sale was founded in 2011 as a brick and mortar store. Its online selection is much the same as its original, on-premises product and includes pre-owned clothing and accessories from top brands, as well as vintage jewelry, shoes, designer bags, and more.
Article continues below advertisement
Maeven Vintage
From the heart of Brooklyn, Maeven Village's Etsy online store is the brainchild of Chicago-born Amy Yee, who started the business as a side gig while pursuing a career in art and design. Yee's passion for vintage clothing and artistic refurbishment found a home together, as Maeven Village offers eye-catching and unique looks in clothing, jewelry, and accessories for even the most discerning tastes.
Thrifted
Thrifted might be located across the pond but it's one of the best collectors of vintage and brand name 70s, 80s, and 90s clothing. Its selection of recycled and remade clothing excludes any looks that are damaged or non-authentic, though its main purpose has always been that or repurposing.
Article continues below advertisement
Tradesy
Like Poshmark, Tradesy has a bit of a reputation for being a luxury secondhand retailer. This is because Tradsey's bailiwick is facilitating the resale of high-end clothes, jewelry, and other accessories. However pricey the items might be, though, at least they're not ending up in a landfill. Still, the site does have a wide selection that can be easily sorted from low to high, depending on the size of your budget.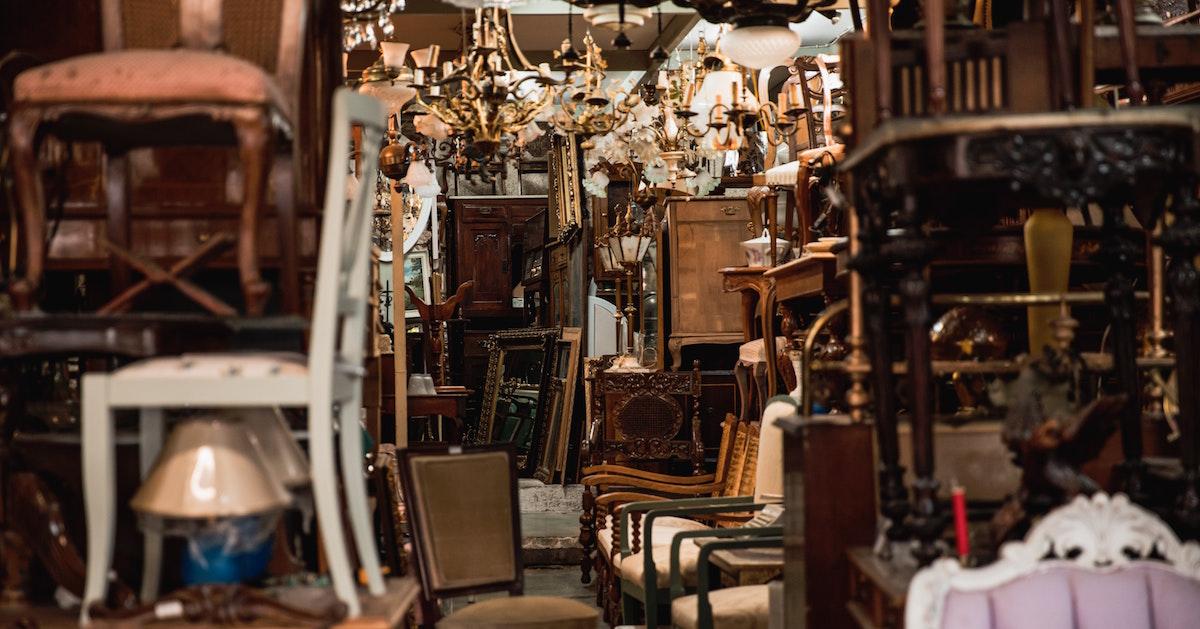 Article continues below advertisement
ASOS Marketplace
Another London-based thrifty, ASOS Marketplace is connected to the popular fashion website, ASOS. Instead of dealing in new clothes, however, ASOS Marketplace's vision is centered around the sustainable resale of quality vintage clothes. Unlike some of the other online thrift stores on this list, users cannot sell their own items as individuals to other consumers. Instead, designers, thrift stores, consignment shops, and over 800 boutiques operate off the ASOS Marketplace platform.
Thredup
As one of the main progenitors of the secondhand online market, Thredup has become one of the largest and most popular online vintage clothing shops. Neither luxurious nor chintzy, Thredup's main appeal is its diverse range of categories and prices. It has a user-friendly platform and a robust catalog that contains thousands of pieces, both of which make it perfect for online window shopping.
Article continues below advertisement
Ragstock
Started long before the internet, Ragstock is a 50s-era thrift store that once bought unique pieces of clothing from around the world. Today, the easy-to-use website features some of the finest vintage attire and accessories around. With 42 retail locations across the U.S., Ragstock certainly has the benefit of longevity and customer satisfaction on its side.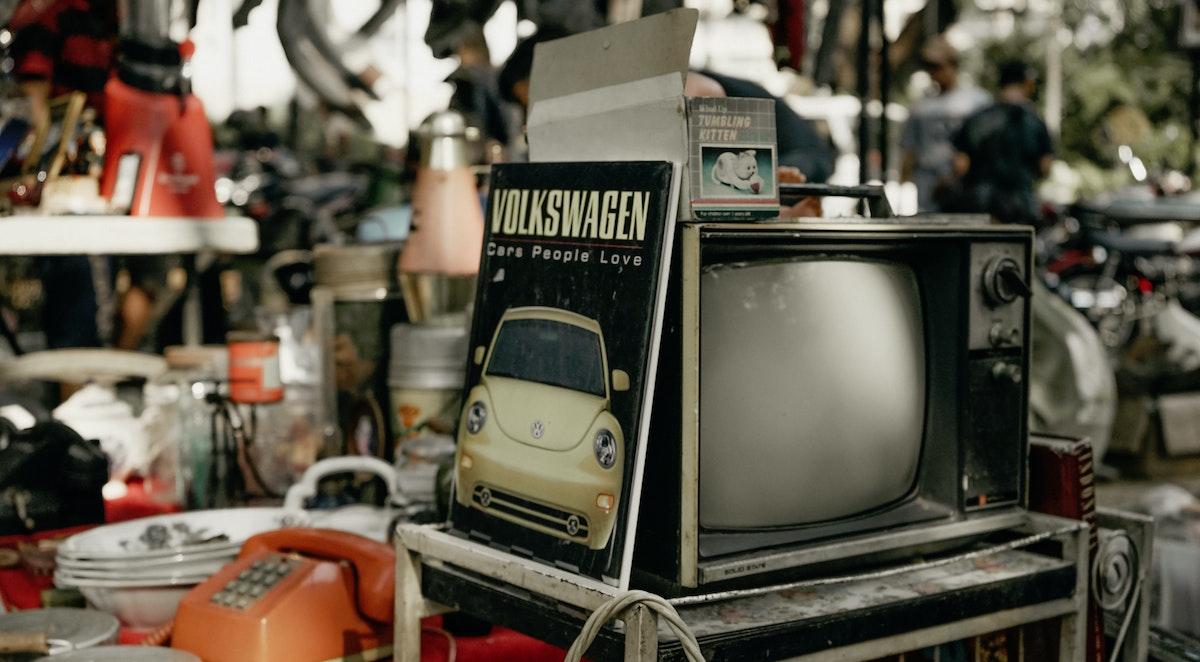 Article continues below advertisement
Depop
Users can buy and sell their own clothing on Depop just as easily as they can on Poshmark or Tradesy, only with an edgier twist. Deopop's unique styles are less trendy and more unusual than some of the popular brands you would expect to find on those other sites, with the added bonus of functioning like an Instagram page in terms of user interface and preference tracking. This means the more you browse and like pieces, the more likely Deopop will be to suggest similar styles in the future.
Refashioner
Refashioner's motto involves "the preservation of genuine vintage clothing" which it sells at reasonable prices — though slightly higher than some of the other retailers on this list. The thing is, you get what you pay for when it comes to Refashioner. All of its pieces have stories attached to them, which are verified via historical anecdotes when you purchase them.
Shop Goodwill
Thanks to Shop Goodwill, you can have the full Goodwill experience, as it lets you bid on genuine vintage brick-a-brack, just as you might on eBay. Proceeds from all sales are funneled back into community intervention programs that help folks in genuine need of education, placement, or job placement training.