Up Your Sustainable Fall Fashion Game With These Eco-Friendly Jackets
As temperatures are dropping, it's around that time to break out a second layer — augment your autumnal "lewk" with these sustainable fall jackets.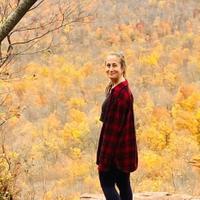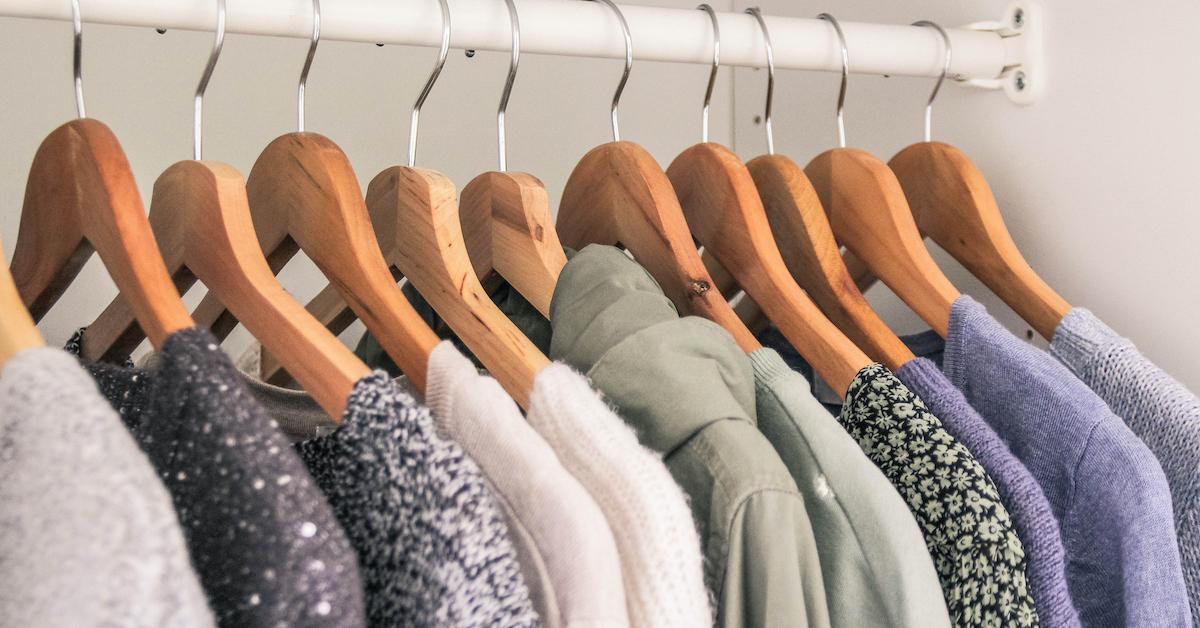 Over the last few weeks, we've seen progressively cooler nights, balmier mornings, and shorter days, which means fall has — at last — arrived. It's safe to say that almost everyone in the Northeast has exchanged their flip-flops and tanks for fall sweaters, chunky boots, and scarves, though some of us are still in the process of breaking out that second layer, or may be on the hunt for the perfect fall jacket.
Article continues below advertisement
We've selected a few of our favorite sustainable fall jackets, so consider buying them while you're on the hunt for the perfect second layer. While lowering your carbon footprint, they're bound to up your style game tremendously.
Noize's Victoria Jacket
Noize is a cruelty-free and certified-vegan fashion brand that uses all sustainable materials such as recycled plastic, vegan fur, and vegan leather. While all of their parkas, bombers, puffers, and lightweights are truly to die for, the Victoria Jacket is entirely comprised of waterproof vegan leather, it's cropped, and will make you feel like a total bad-ass. For only $99 it's a pretty solid steal, too.
Article continues below advertisement
Any of ThredUP's outerwear
For a solid secondhand shopping experience that you can do virtually, from the safety of your home, thredUP is a massive online thrift store that allows shoppers to buy and sell high-end secondhand clothes. You can find your favorite brands at up to 90 percent off, so peruse their vast selection of fall jackets and relish in the fact you're giving a perfectly good discarded piece of clothing a second life. The jacket above, is only $16.99, so needless to say, it's a steal.
Article continues below advertisement
Vardagen's Play Rough Together Windbreaker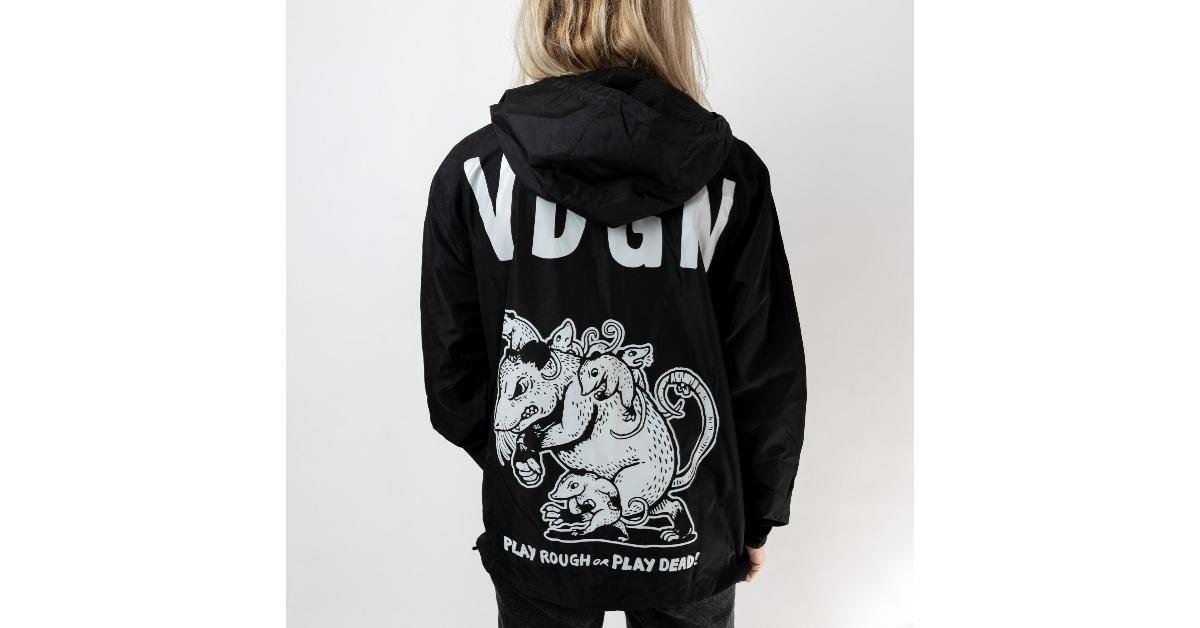 Vardagen is a California-based clothing company that uses eco-friendly printing techniques, as well as non-toxic, water-based inks. Each of their designs are hand-drawn, such as their design on the Play Rough Together Windbreaker, above. Not only is it a sustainable option, but it makes for a unique piece of outerwear that very few other people will likely be wearing. It'll cost you $98, which is worth every penny.
Article continues below advertisement
tentree's W Echo Lightweight Jacket
We're totally and utterly obsessed with tentree, an apparel company that not only uses natural, recycled and mostly vegan materials, but it also aims to plant one billion trees across the globe by 2030. We love their entire outerwear inventory, but their W Echo Lightweight Jacket is cute, comfortable, and seriously chic. It comes in multiple neutral colors, and sells for $118.
Article continues below advertisement
Reformation's Stoke Jacket
Although Reformation is on the pricier side, it's commended for its use of eco-friendly materials. That said, the company is currently facing controversy regarding the nature of its work environment, which is something to consider. The site's outwear section features various attractive pieces such as the above Stoke Coat that goes for $298, which is made from warm deadstock faux shearling. If you'd rather not contribute to the brand, though, lookout for Reformation coats on secondhand sites like thredUp or Depop.
Article continues below advertisement
Outerknown Lou Chord
Outerknown is a national label that was founded by pro-surfer Kelly Slater. It offers a wide range of outerwear made from eco-friendly fabrics, including recycled polyester, organic cotton, and — although it's generally controversial — wool. Shoppers can find fleece, puffer, denim or trucker jackets. The one above, the Lou Cord Puffer, is perfect for any casual occasion, coming in Cedar Orange and Cosmo Pink for a somewhat pricey $198.
Article continues below advertisement
There are so many cute — and eco-conscious — fall jackets that will keep you warm, at a low environmental cost. When the first snow comes, though, you'll probably want to find some eco-friendly boots to match.