Want to Host a Clothing Swap? Here's Our Guide
If you want to learn how to host a clothing swap, you're in the right place. Keep reading to learn about the clothes swap rules, and how to find a clothing exchange near you.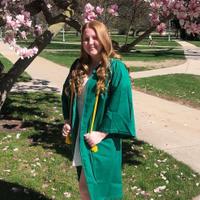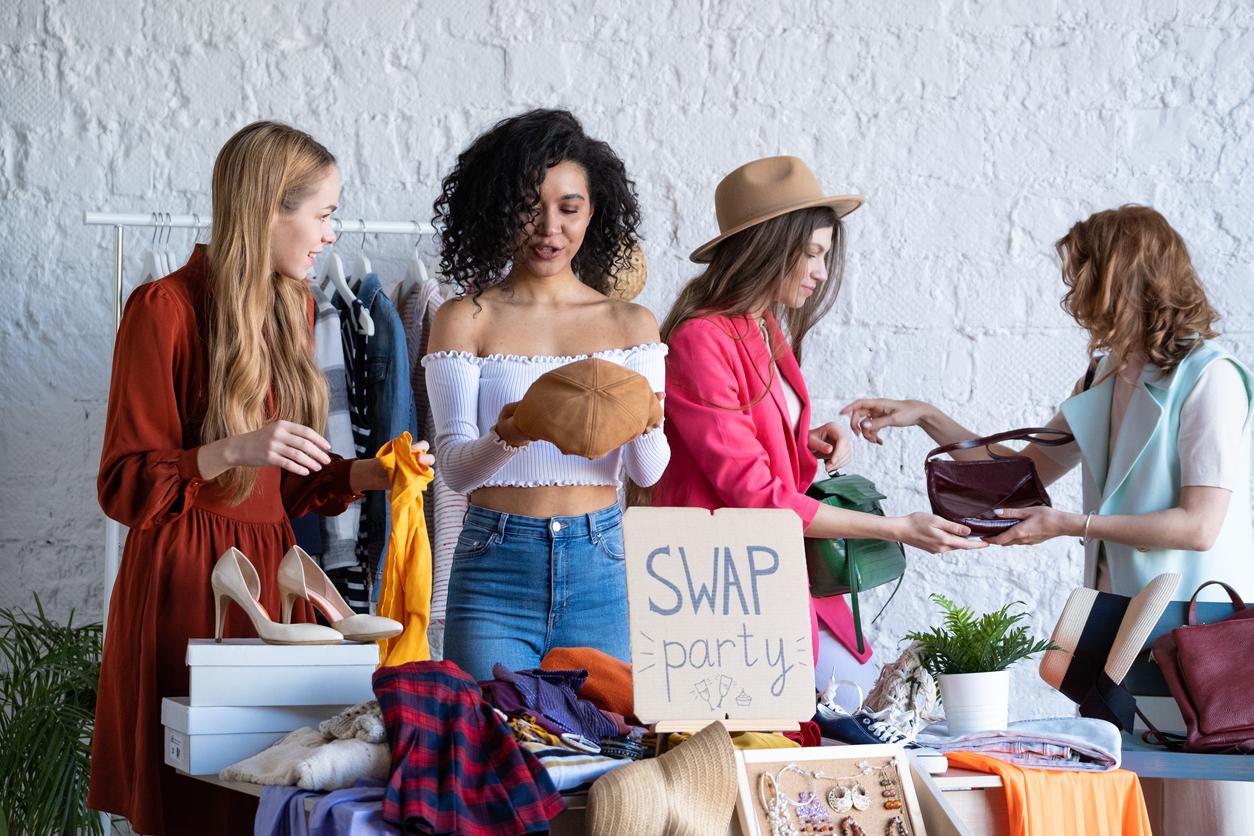 Making more sustainable choices when it comes to your wardrobe can sound a little intimidating, but it doesn't have to be. Learning how to host a clothing swap is easy, and it's a great way to get new-to-you pieces while also being mindful of the environment.
Article continues below advertisement
A clothing swap is when a group of people meet up to exchange their unwanted clothes for free. This opportunity allows people to find different items they need or want in a fun and affordable way.
What are the clothes swap rules?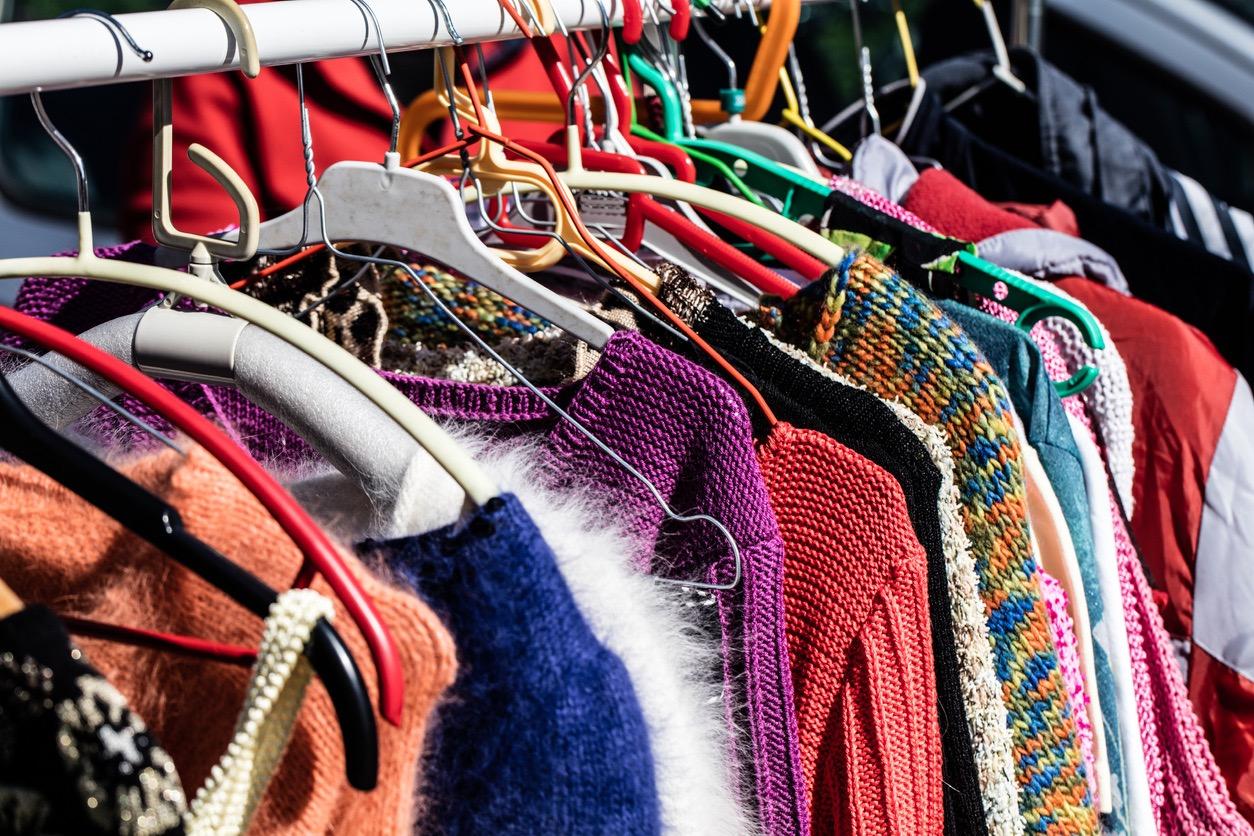 Technically there aren't any rigid rules for a clothing swap, but there are a few general rules of thumb you might want to follow. These rules will help ensure that everyone is satisfied and has a good experience.
Article continues below advertisement
Rule No. 1 is to establish your audience, according to Eco Collective. Choosing a specific style or occasion is a great way to do this. For example, if your clothing swap is for formal wear only, it's important to let your swap attendees know. Or if the swap was created with a specific style in mind — preppy, boho, casual, grunge, etc. — you should make it clear. This allows everyone to know what to expect and to bring the right kind of clothing to swap.
You could even invite guests to bring things that aren't clothes, such as jewelry, home decor, and books.
Article continues below advertisement
If you're hosting a more public swap, the logistics might be one of the more complicated things to plan. Making sure that the event is accessible to everyone is very important, Eco Collective explains. Choosing the right time and place can allow more people to participate in the event. When hosting a swap in your home that's oriented towards family and friends, this part probably won't be very hard.
When it comes to the actual clothes being swapped, making sure that they're well-maintained is a big rule. Bringing clothes that are stained, ripped, or broken, will definitely put a damper on the whole event. Imagine bringing a super nice selection of clothes to the swap, just to be met with a selection of tomato-stained T-shirts — it's simply not fair. Bring stuff that you would be excited to receive!
Article continues below advertisement
You can also come up with rules for how people get items at your event. You may choose to go around the room and have each person take one item at a time, or maybe you'll make it a free for all, where anyone can take as much as they'd like, as long as they bring clothes, too.
Find a swap by searching "clothing exchange near me."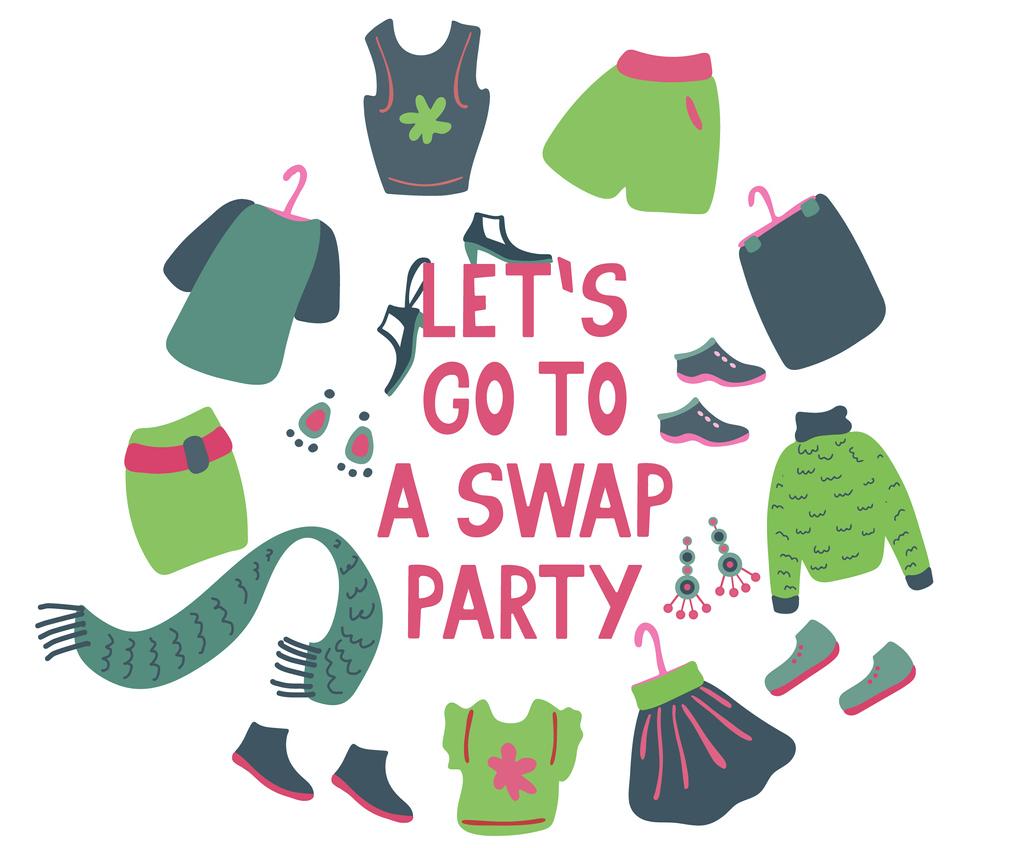 Instead of hosting a clothing swap, you can always attend one. Finding a swap could be super easy or a bit more difficult, depending on where you live.
One awesome way to find local clothing swaps is by searching online. On Facebook, you can search for "clothing swaps" which will allow you to join different groups or find local events. This is a good way to get connected to a like-minded community.
Article continues below advertisement
If you don't have Facebook, you can try the website Meetup. Just type in "clothing swap" or "clothing exchange" and you will find groups from all over the world. A more general tip for locating clothing swaps is to check out any websites where local events are posted.
Hosting or attending clothing swaps is an awesome way to participate in sustainable fashion. You don't have to spend any money to get new items and you also aren't sending things to the landfill — it's a win-win situation!