Top 10 Sustainable Fashion Moments of 2020
From celebrity red carpet appearances to brands making major changes, read on for 10 of our favorite eco-friendly fashion moments from the past year.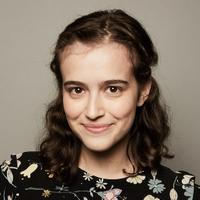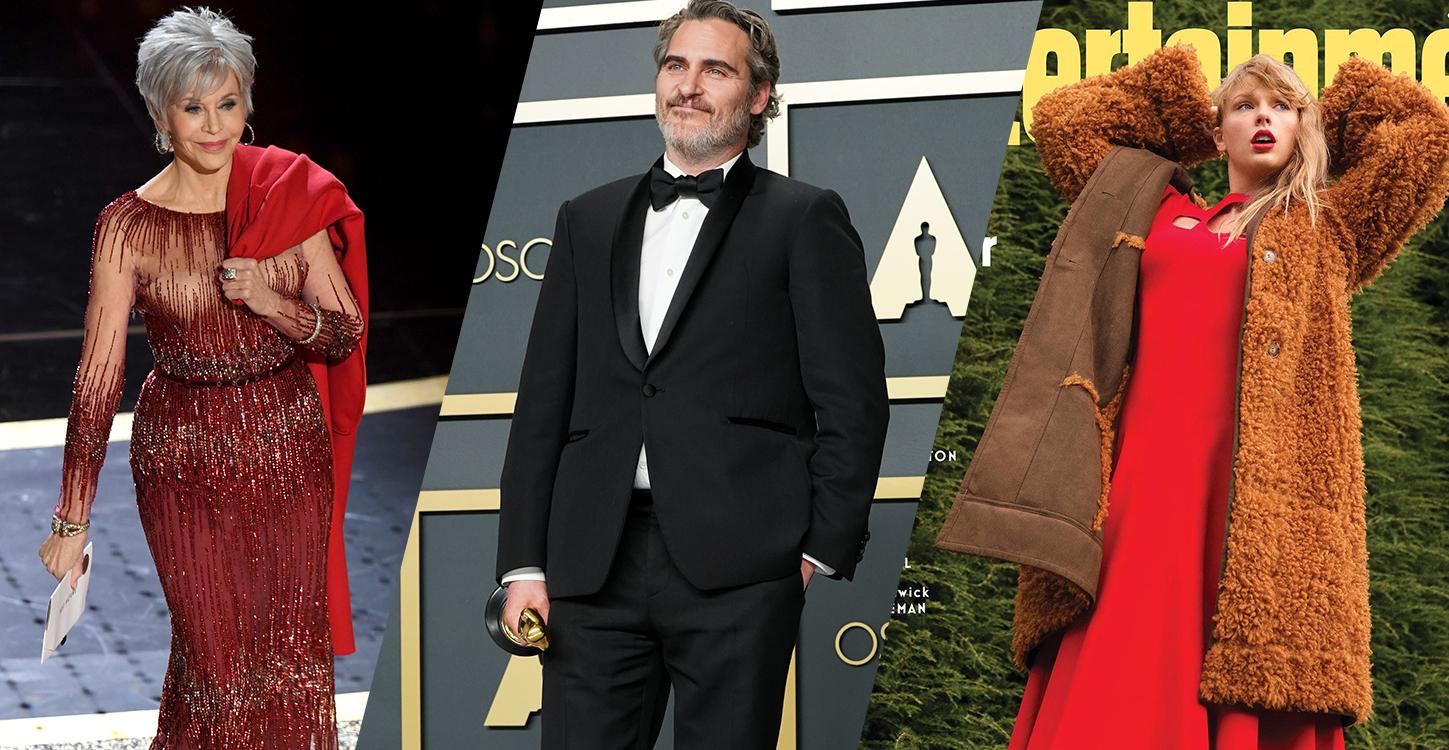 Even though most awards shows, concerts, and fashion weeks were either canceled or recorded remotely this year, there were still plenty of opportunities to make a fashion statement. As the unfortunate year 2020 fortunately nears its end, now is the perfect time to look back on some of 2020's biggest sustainable fashion moments.
Article continues below advertisement
A celebrity wearing a vintage dress to one awards show or one brand ditching fur may not change the world. But actions like these remind fans how unsustainable the fashion industry is as a whole, and they certainly hold the power to ricochet into lasting change.
From celebrity red carpet appearances to brands making major changes, read on for 10 of our favorite eco-friendly fashion moments from the past year, in no particular order.
Maggie Rogers' reusable water bottle on the red carpet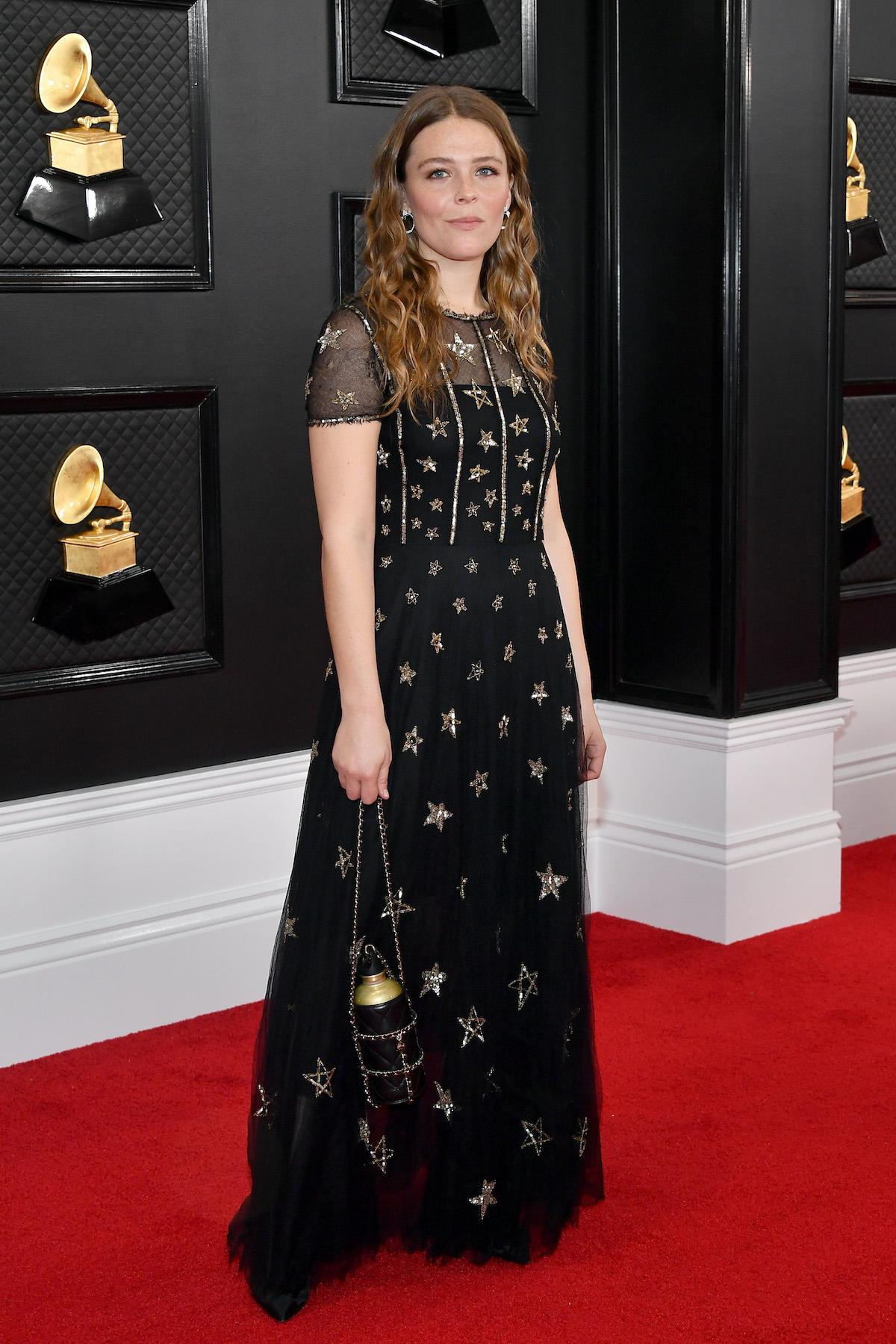 Singer Maggie Rogers was nominated for Best New Artist at this January's Grammy Awards — and to make sure her pipes were in tip-top shape all night, she carried a reusable water bottle in a vintage Chanel bottle holder.
Even though the bottle holder was originally a product of the unsustainable and harmful leather industry, the fact that it was vintage and therefore secondhand makes us très into this look. Plus, her gorgeous dress was also a "vintage" Chanel lewk from 2013.
Article continues below advertisement
Viola Davis on the cover of 'InStyle'
Article continues below advertisement
Joaquin Phoenix during awards season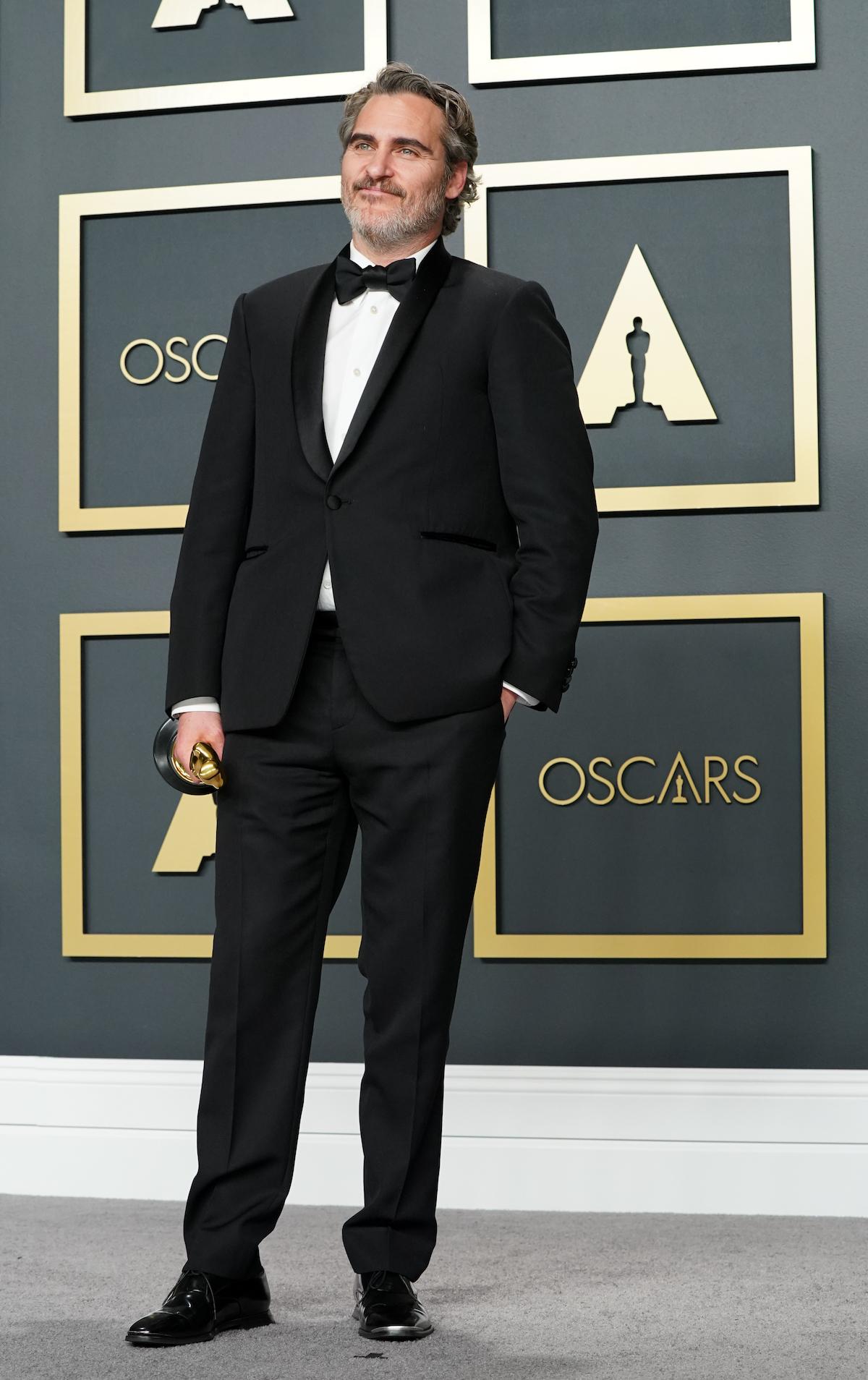 To draw attention to the climate crisis, The Joker star and longtime vegan Joaquin Phoenix wore the same tuxedo to every award show this season, culminating in the Academy Awards in February. Designed by Stella McCartney, the tuxedo was completely free of animal materials, and it looked great on Phoenix as he accepted a top acting prize at pretty much every show.
Article continues below advertisement
'Vogue Italia's' illustrated covers
In early January, Vogue Italia announced that it was running original illustrations of high fashion looks instead of staging photoshoots, which often have a high environmental impact, as they involve travel, shipping wardrobes, and more. Vogue Italia wanted to show that "it is possible to show clothes without photographing them" — and the artist renderings of seven models wearing seven different outfits proved that it is in fact possible.
Article continues below advertisement
Princess Beatrice at her wedding
Princess Eugenie, Meghan, Duchess of Sussex and Catherine, Duchess of Cambridge all wore custom-designed gowns for their weddings — but Eugenie's older sister Princess Beatrice opted for a sustainable vintage look for her big day (rather, small day) this July. The princess married Edoardo Mapelli Mozzi in a gorgeous vintage gown she borrowed from her grandmother the Queen, who first wore the dress in the 1960s.
Article continues below advertisement
Article continues below advertisement
According to the Royal Collection Trust, the dress was designed by Sir Norman Hartnell, who also designed the Queen's 1947 wedding dress and 1953 Coronation dress. The gown is composed of ivory peau de soie taffeta and ivory duchess satin, and it features hand embroidery, crystals, and diamantés. She also topped off the look with the same tiara the Queen wore on her wedding day.
While most brides-to-be don't have grandmothers with stunning heirloom wedding gowns they can borrow for their nuptials, Princess Beatrice sends a message that it's possible to look utterly fabulous on your wedding day in a vintage dress.
Article continues below advertisement
Brands ditching fur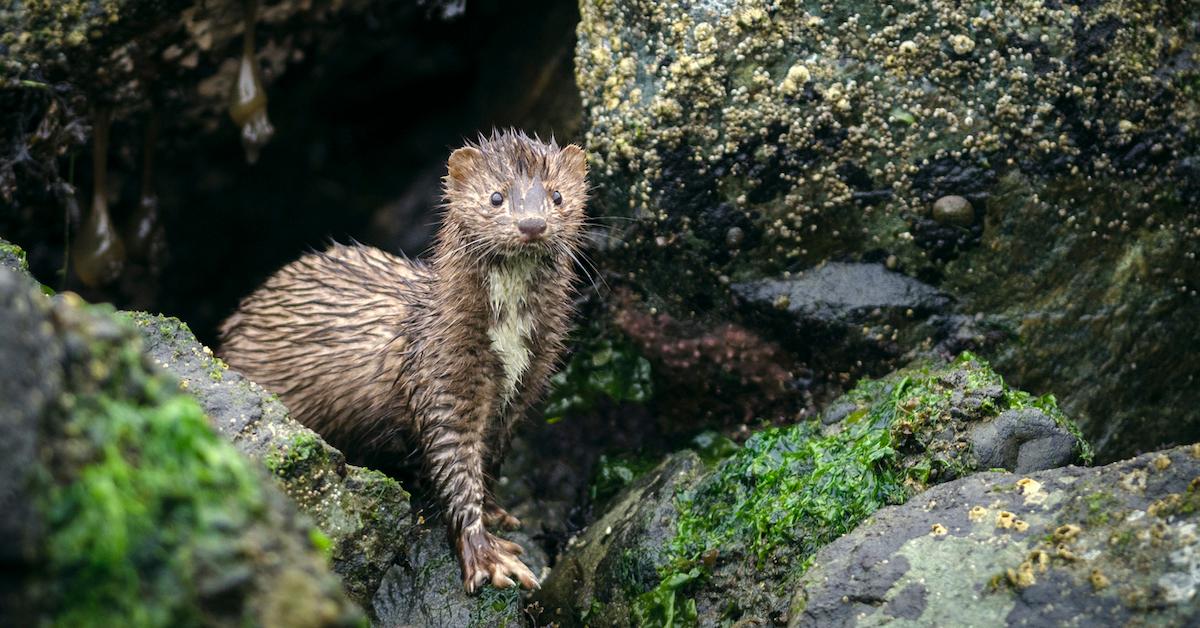 Fur is dead (literally) — but it's also become dead to so many major fashion brands this year. Brands to ban fur from their collections in 2020 include Calvin Klein, Kenneth Cole, Ellen Tracy, Juicy Couture, Frye, Tahari, Jones New York, Sean John, Katy Perry, Karen Millen, Taryn Rose, and more, all of which are licensed by Global Brands Group.
Article continues below advertisement
With the outbreak of a new strain of the coronavirus on Danish mink farms in the fall of 2020, Denmark (the world's top fur-producing country) is effectively shutting down its fur industry, at least temporarily. So while this outbreak and subsequent culling of millions of minks are absolutely horrible, hopefully it means 2020 will be remembered as the year the cruel and polluting fur industry began to fall.
Article continues below advertisement
Taylor Swift in Stella McCartney
During the COVID-19 pandemic, Taylor Swift put out two studio albums: "Folklore" and "Evermore." For both album covers (as well as many supplementary photoshoots) the singer decked herself out in sustainable pieces by Stella McCartney, which you can shop on the luxury sustainable designer's website.
Article continues below advertisement
One of our favorite McCartney looks of the year was when Swift posed for an Entertainment Weekly cover story in two gorgeous animal-free Stella McCartney outfits (alongside an adorable horse). Swift's new albums are helping so many people get through these quarantines, and her showcase of sustainable fashion this year is certainly inspiring many of her fans to consider the impact of their fashion habits.
Article continues below advertisement
Thrift flipping on TikTok
With so many people home during the coronavirus pandemic, the creative and eco-friendly minds among us clutched onto the trend of "thrift flipping." Basically, thrift flipping is buying meh secondhand clothes on the cheap, and altering them into new, stylish looks.
Article continues below advertisement
Of course, people have been altering clothing into cuter clothing for centuries — but what's interesting about the trend this year is the way it's taken off on TikTok, largely among teenagers and young adults. With the rising generation getting into sustainable style, there's hope for the fashion industry becoming more environmentally-friendly in the future.
Article continues below advertisement
Jane Fonda at the Oscars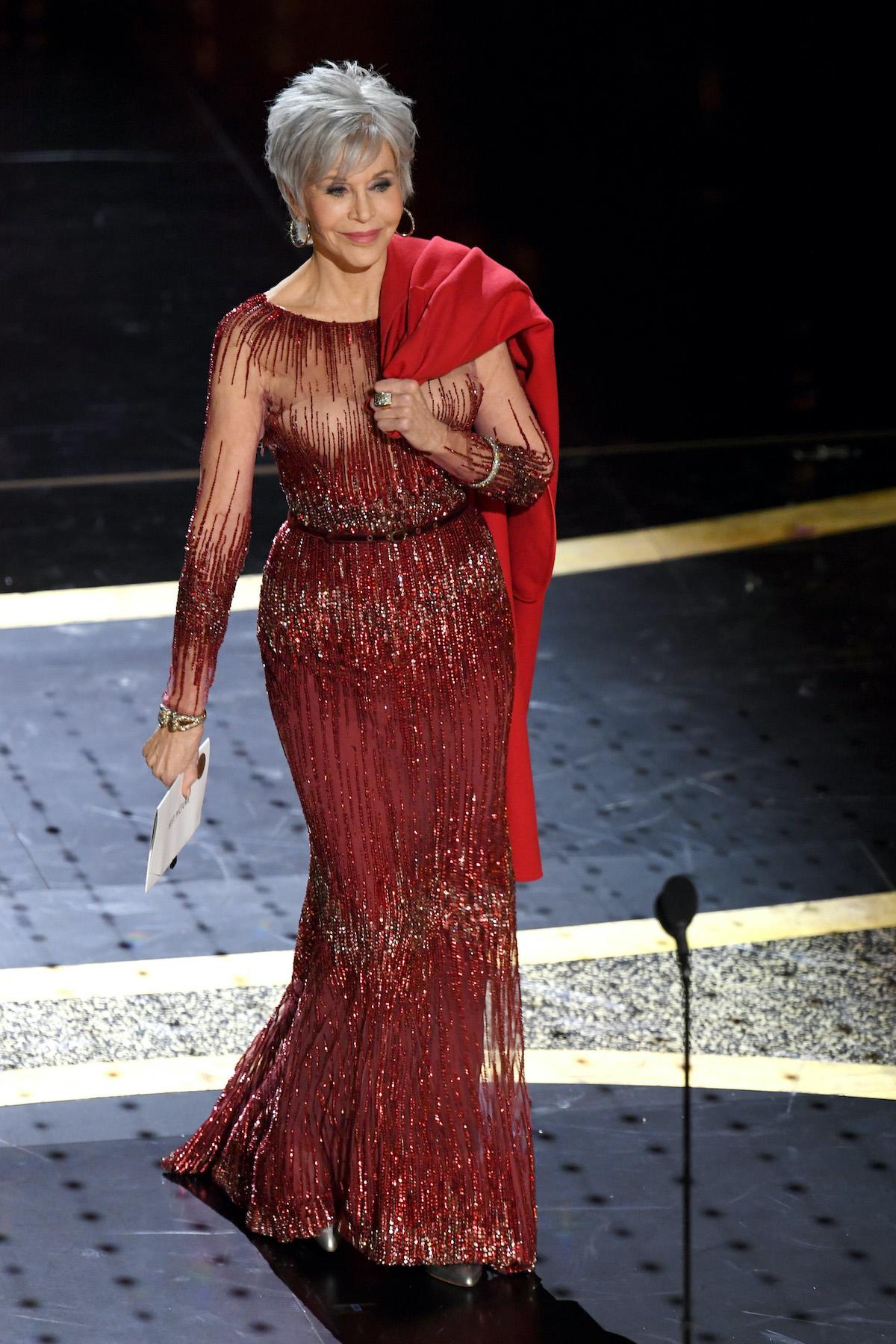 After pledging that her red peacoat was the last new piece of clothing she'd ever buy, Jane Fonda stayed true to her word, rocking a repeat Ellie Saab gown at the Oscars this past February. She topped off the gown, which she first wore in 2014, with sustainable jewelry from Pomellato and said peacoat.
Article continues below advertisement
Chipotle Goods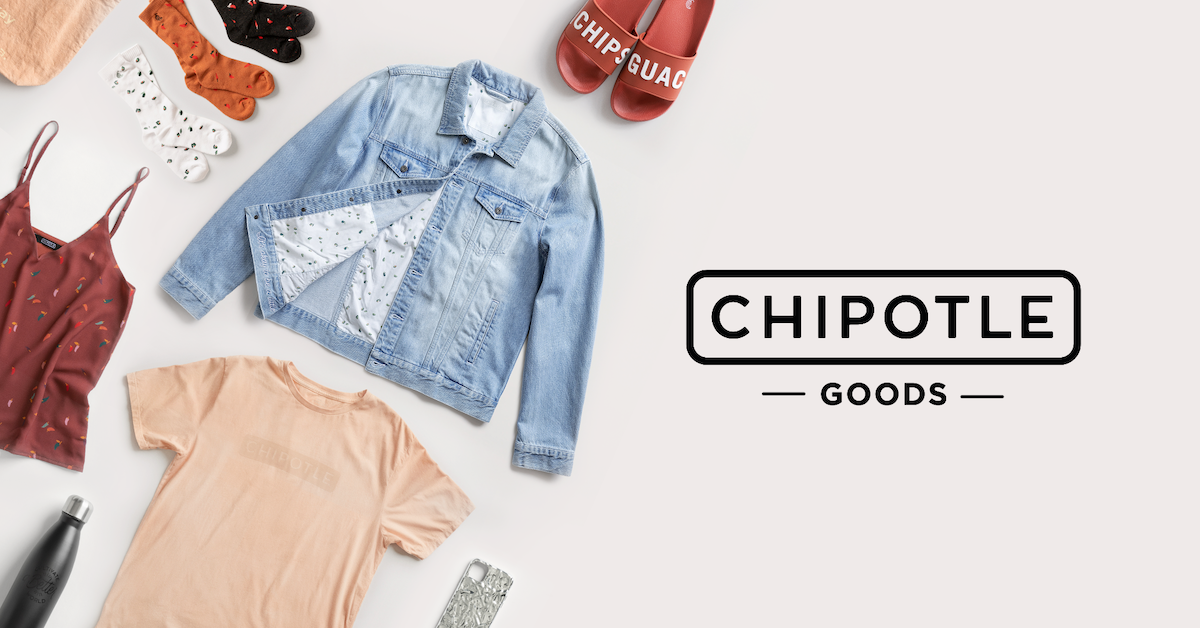 Bet you didn't think you'd see Chipotle on this list, did you? This summer, fast casual restaurant chain Chipotle released Chipotle Goods, a line of sustainably-made apparel, shoes, and accessories, in partnership with Loomstate. The adorable garments are made from materials including recycled polyester and organic cotton, and some are even dyed with upcycled Chipotle avocado pits.
Article continues below advertisement
It's exciting to see such a popular brand deciding to sell eco-friendly, responsibly-made merch rather than mass-produced fast fashion options — plus, eating vegan at Chipotle just keeps getting easier.