These Companies Are Making Vegan Leather Out of Plants Instead of Plastic
Vegan leather is traditionally made from plastic, but these six innovative companies are using plants instead.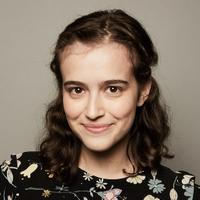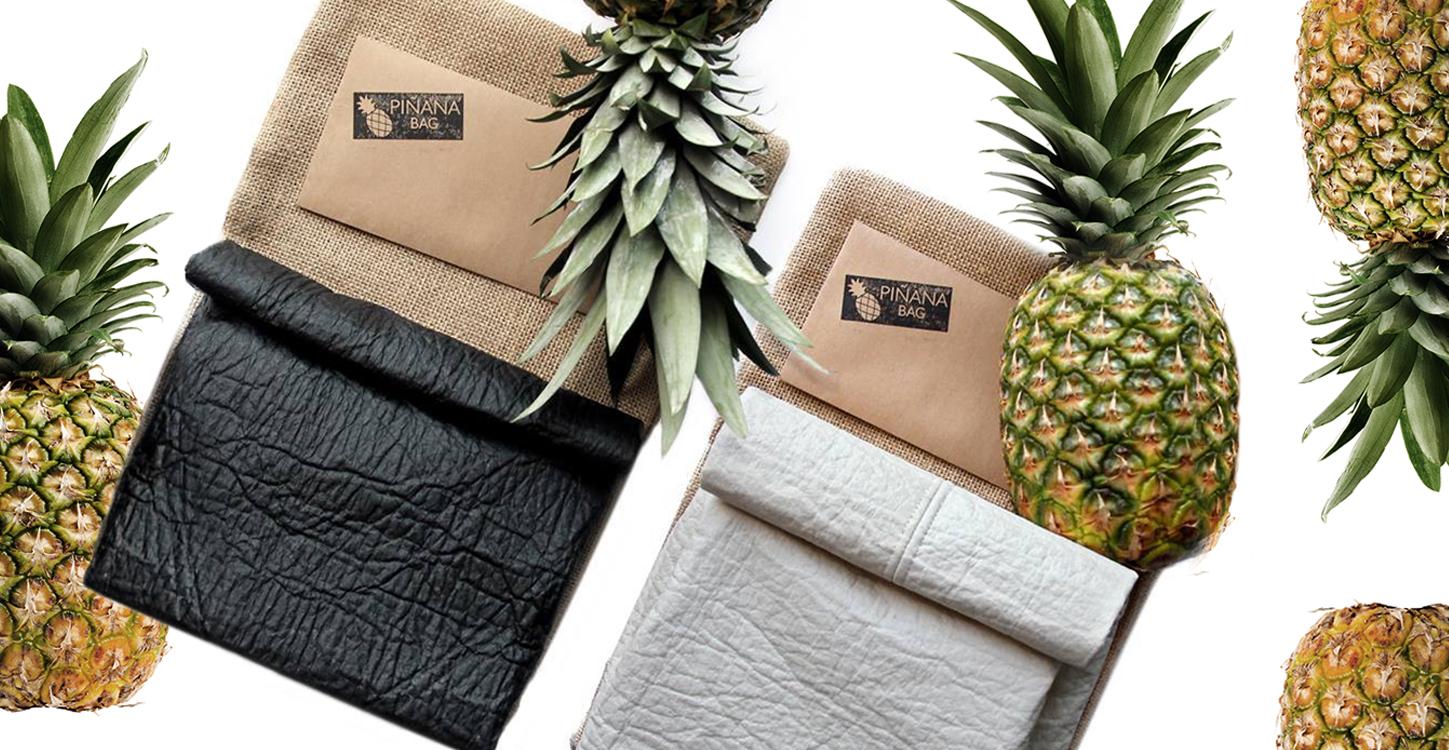 As more and more people grow aware of the leather industry's effects on the environment and on animals, the market for cruelty-free alternatives keeps growing. Not only that, but so many brands are out there trying to make vegan leather as low-impact as possible by using plants to create leather-like fabrics.
Up until recently, pretty much all vegan leather was made of plastic-based materials. But over the past few years, innovators have discovered many ways to make vegan leather out of everything from pineapples to cactus leaves to flowers. The vegan leather industry has come so far from the days of good old pleather, so to celebrate, we've rounded up some of the most exciting plant-based leathers on the market.
It's pretty amazing that every vegan leather on this list is made from a plant; but unfortunately, none of them are fully biodegradable yet. That's because each material is either made with a mix of plants and polyurethane, or is plant-based and coated with a plastic-based resin. While there are a few brands already selling fully compostable sneakers, no one has been able to crack the case of compostable vegan leather shoes just yet. But the good news is, most of the brands on this list are working towards perfecting their respective vegan leathers to make their shoes biodegradable.
Article continues below advertisement
Vegan leather pretty much always has a lower impact than animal-based leather, whether it's plant-based or completely synthetic. Not only does vegan leather leave animals out of the equation, but the process of harvesting (aka breeding, raising, and killing animals) and tanning leather has a high environmental impact. Raising animals (typically cows) for leather requires large amounts of land, water, and feed; the animals emit methane into the atmosphere; and the excrement from cattle ranches and factory farms pollutes the nearby waterways, soil, and air, which becomes a public health risk for people who live nearby, as explained by the NRDC.
Read on to learn about all the plants that innovators are using to create plant-based vegan leather!
Cereal Crop Leather by Will's Vegan Store
Will's Vegan Store is an online store that makes luxurious vegan leather shoes from cereal crops.
As Will Green, founder of Will's Vegan Store tells Green Matters in an email, the company's vegan leather is made from a mix of polyurethane and bio oil. The bio oil is sourced from cereal crops that were organically grown in northern Europe in a carbon neutral process.
The company is trying to move away from using polyurethane to make its vegan leather, and recently rolled out a new product using viscose made from eucalyptus bark.
"I am working closely with the Italian producer of this material and hope to push the percentage of bio oil we are using even higher through further development," Green tells Green Matters.
Article continues below advertisement
Green says he has met with representatives from all the "key" vegan leather suppliers, and to his knowledge, "all other vegan leathers made from plants also contain polyurethane in their composition, usually in their finishing or as the backing material. ... It is a required component in the production."
But luckily, Green thinks a 100 percent biodegradable vegan leather is in the near future. "At the moment, the technology does not exist to exclude polyurethane totally, but I don't think it is long until we are there," he says.
Additionally, all of Will's Vegan Store's leather goods are all made with Ecolabel certified vegan leather, and the soles are made from recycled natural rubber. The company is also working towards zero waste, with help from its carbon neutral supply chain and plastic-free shipping.
Article continues below advertisement
Pineapple Leather by Piñatex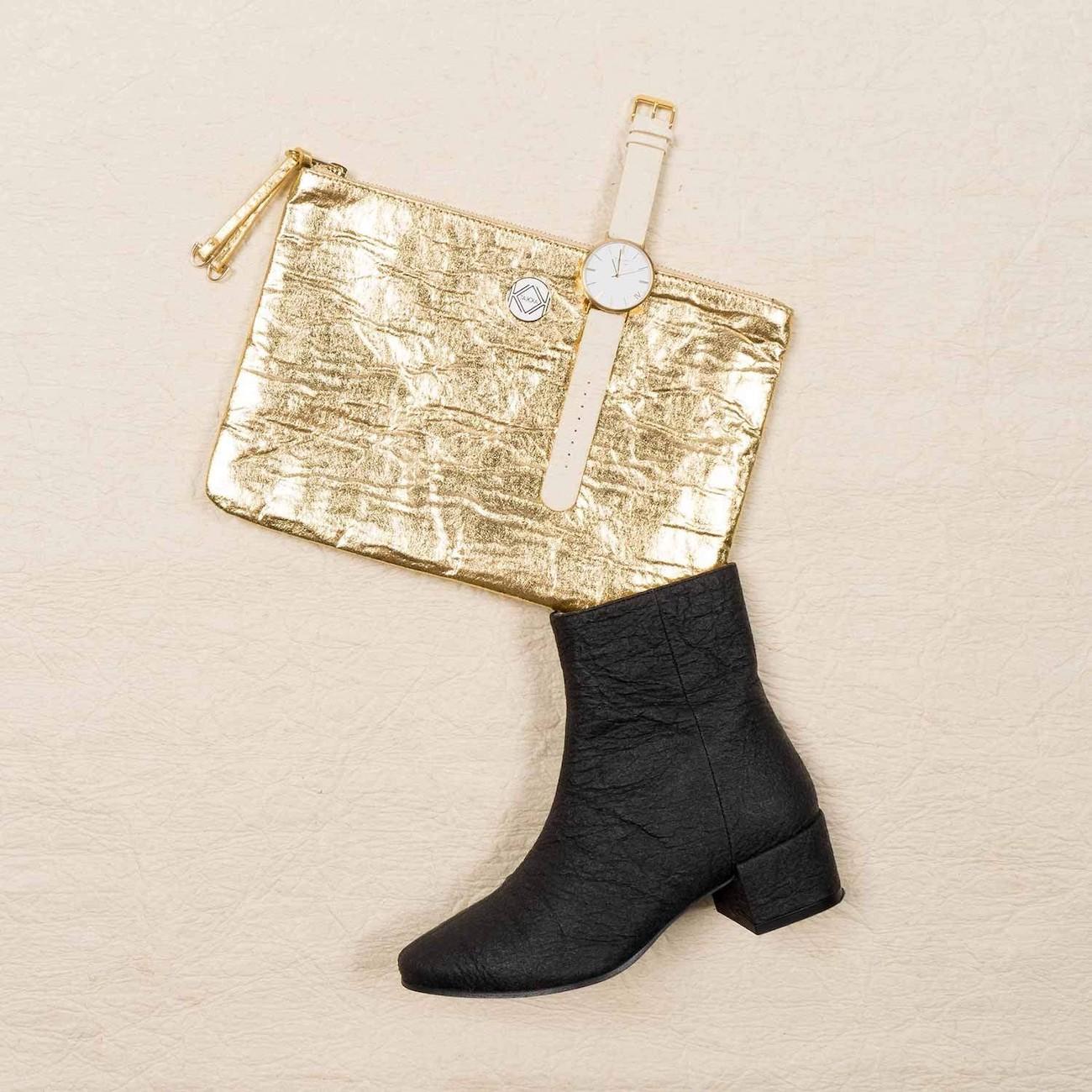 Dr. Carmen Hijosa was once a leather expert — but in the 1990s, she discovered the high environmental impact of the leather industry, and set out to find a better solution than PVC. After years of research, she invented Piñatex, a natural vegan leather made from pineapple leaves. The leaves are a byproduct of existing pineapple harvest, keeping the environmental impact of the material lower than both PVC and leather.
Hijosa founded the company Ananas Anam to sell Piñatex, and fashion brands, designers, and students can order sheets of Piñatex fabric through Ananas Anam's website. The company does not directly sell any goods made from pineapple leather, but you can buy shoes, purses, and other items made from Piñatex from companies including Nae Vegan Shoes, Hozen, HFS Collective, and Hugo Boss.
According to the company's FAQ page, Piñatex is made of natural fibres and polylactic acid fibres (PLA), which are biodegradable. However, Piñatex is coated with a petroleum-based resin, meaning the material not biodegradable — yet. Ananas Anam is working on a bio-based coating that will hopefully make Piñatex biodegradable in the future.
Article continues below advertisement
Cactus Leather by Desserto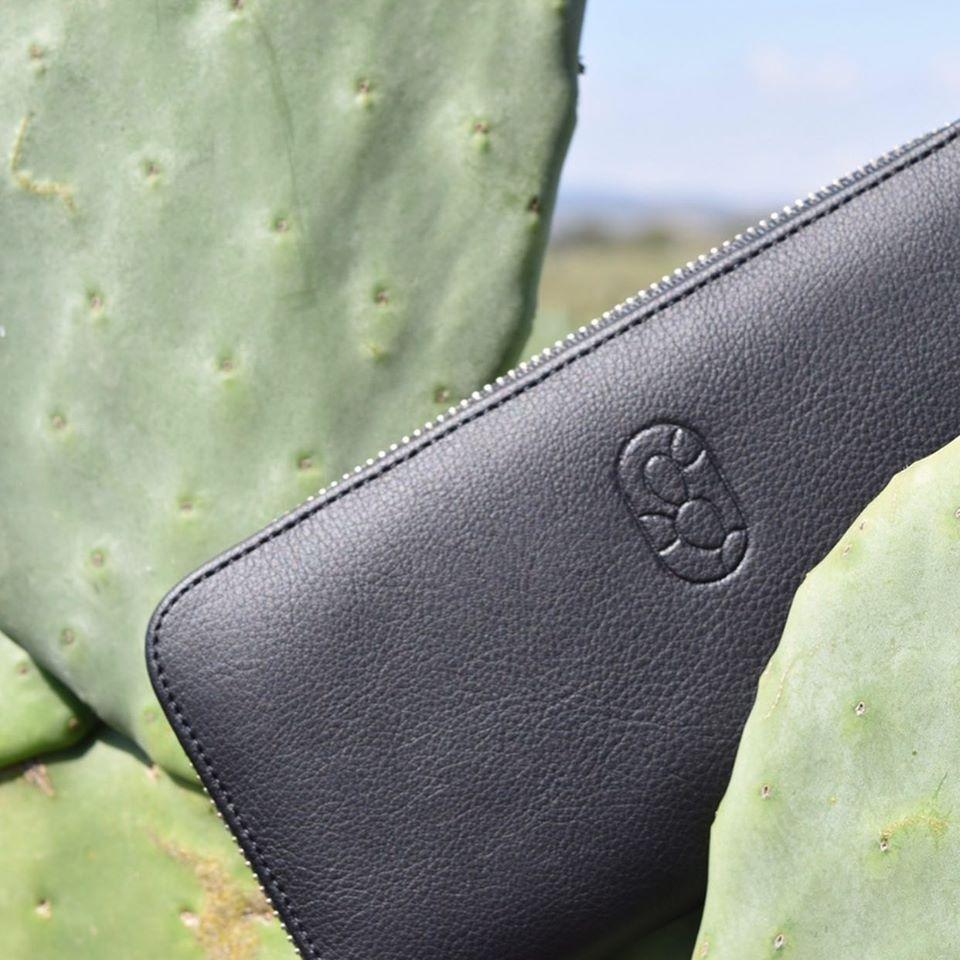 New company Desserto debuted its vegan cactus leather at the International Leather Fair Lineapelle 2019 in Milan last year, followed by the RawAssembly sustainable materials show in Australia, where it was the most-buzzed about product at the entire event, according to Vogue Australia.
Desserto vegan leather is made from nopal cactus leaves, and it is organic, "partially biodegradable," soft, and durable — so durable that it can be used to make furniture and car interiors in addition to fashion items like wallets, purses, and shoes.
Article continues below advertisement
The nopal cactus grows in abundance across Mexico without requiring any water, making it a low-impact crop.
Founders Adrián López Velarde and Marte Cázarez plan to sell Desserto fabric to other designers and fashion brands, rather than design and sell their own products. "It's the right time to offer this alternative, because not only are consumer industries interested in new materials like these, but also more and more end-consumers are demanding environmentally friendly materials," López Velarde told Fashion United.
Article continues below advertisement
Corn Leather by Veja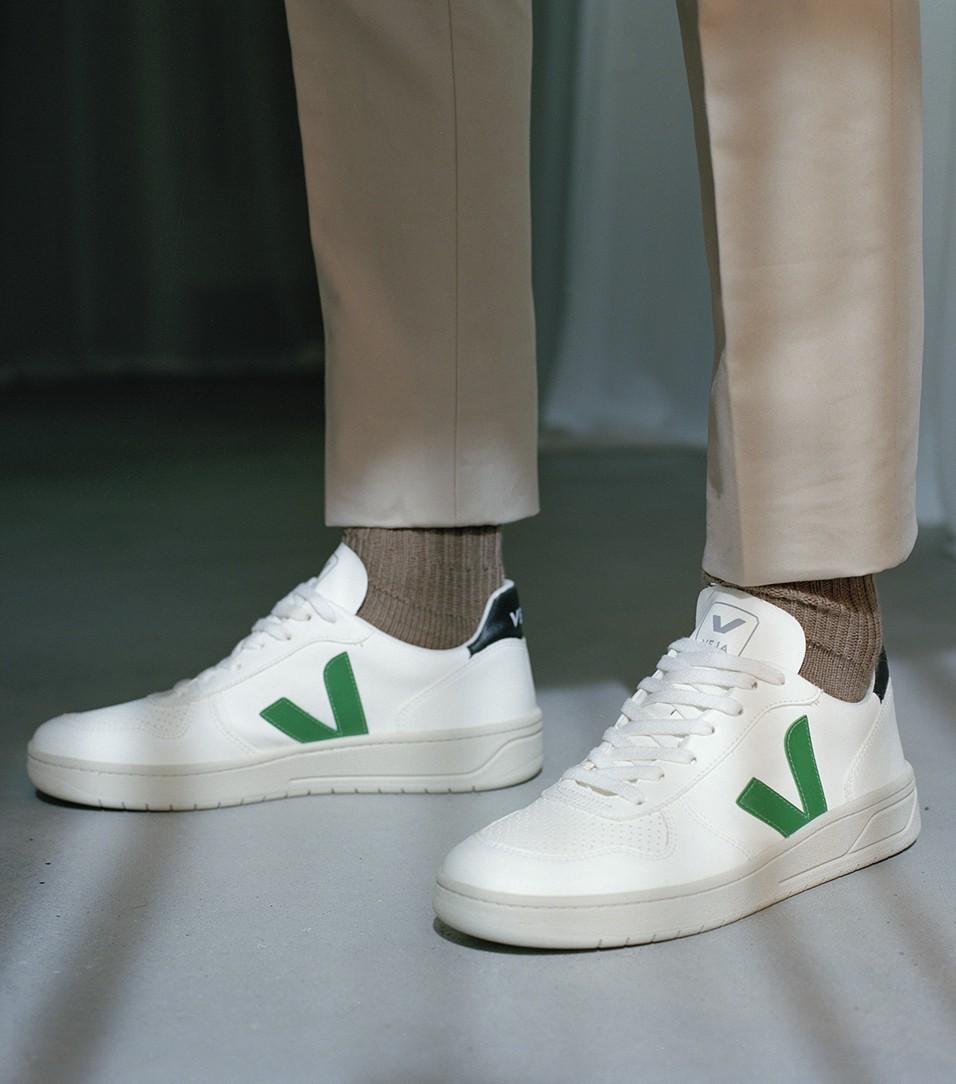 French footwear brand Veja is known for its sustainability efforts and for offering a variety of vegan sneaker styles. In early 2019, Veja kicked things up a notch by unveiling a vegan leather material derived from corn, which the brand used to make a new line of shoes called Campo, as LiveKindly reported. The corn leather material is a waxed canvas, coated with resin from the corn waste industry that looks and feels similar to leather.
One year after launching corn leather, it looks like the Campo line is now made from animal-based leather — but several of the sneakers in Veja's vegan line are still made with corn leather, as well as organic cotton, recycled polyester, and natural rubber.
Article continues below advertisement
Flower Leather by Fleather
India-based company Kanpur Flower Cycling makes three innovative products out of leftover temple flowers. The company started out by making Phool, incense sticks from leftover temple flowers; then, Florafoam, a biodegradable alternative to Styrofoam; and now, Fleather, a plant-based leather.
According to the company's website, the founders came up with the idea to repurpose temple flowers when they noticed the dyes, chemicals, and pesticides seeping from the flowers and into the river after people set them to float away on the water.
Article continues below advertisement
As reported by Verve, after a few years of making the incense sticks, founder Ankit Agarwal and research scientist Saumya Srivastava discovered a a "thick fibrous" leather-like material growing on the flower fibers. After some research and development, they were able to turn it into Fleather.
To make Fleather, the company first collects flowers from temples. The petals are then sorted (and any plastic wrappings etc. are removed), and after a little magic (the process is a trade secret, Agarwal told The Times of India) and three weeks of waiting, Fleather is formed, according to Verve.
Even though it's not on the market yet, Fleather has already won a UN Sustainability Award and a PETA India award for Best Innovation in Fashion. The team hopes to start manufacturing Fleather in April — and they are already in touch with three global luxury fashion brands who are interested in using the material to create vegan handbags.
Article continues below advertisement
Apple Peel Leather by Veerah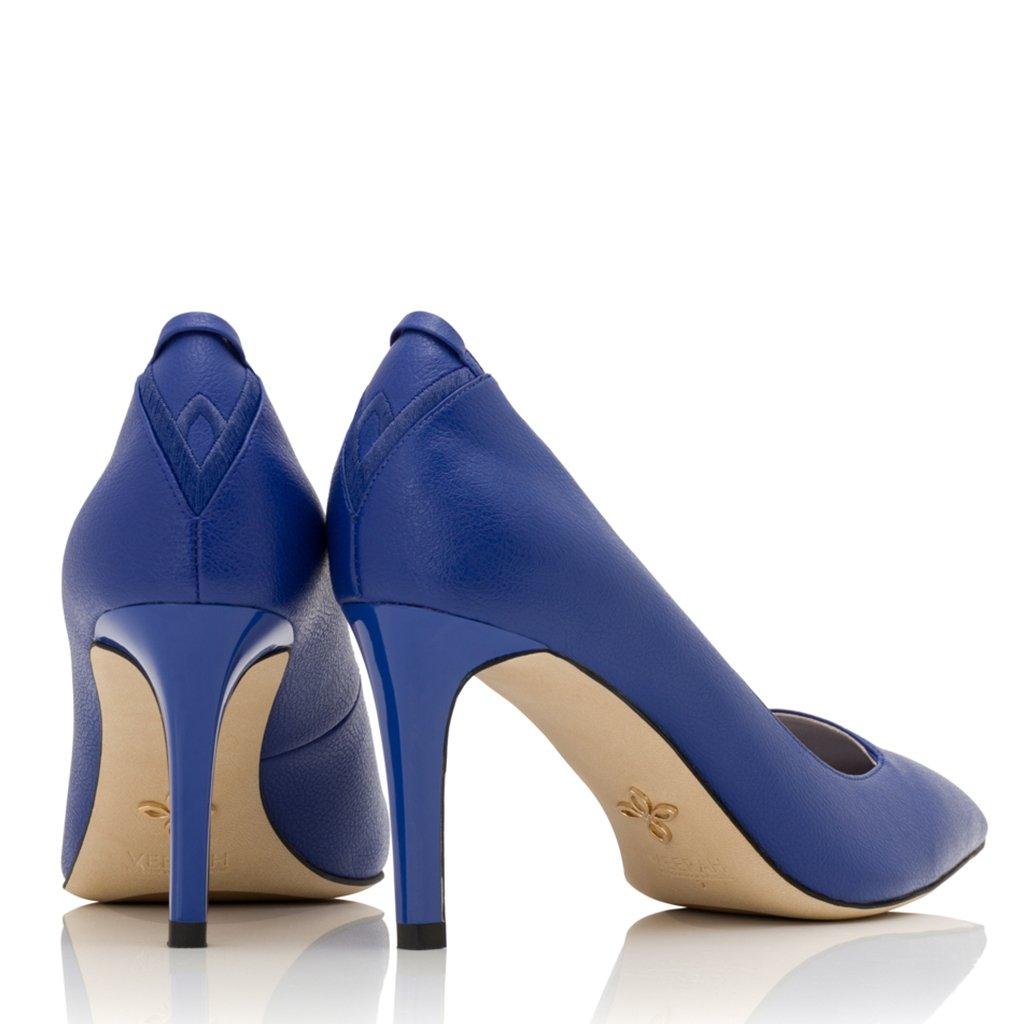 In 2017, high-end vegan shoe company Veerah took its footwear to the next level by rolling out leather made from 50 percent apple peels leftover from the apple juice industry, and 50 percent polyurethane.
As explained on Veerah's website, the apple peels, which would have otherwise been waste, are harvested from an orchard in Northern Italy. The peels are dried and ground into a fine powder, which is then mixed with non-toxic pigment and polyurethane to become leather-like fabric. The company also uses other low-impact materials to make its shoes, including algae and recycled plastic.
The three pairs of heels in the company's Veerah Appeel collection are all made with the apple peel leather. The company is also known for selling matching attachable accessories that can jazz up its heels, such as tassels, brooches, and bows.