Chipotle's Vegan Options Are Pretty Stellar — Here's What to Order
Chipotle is one of the most popular Tex-Mex eateries for those who love a good carne asada burrito, but did you know that they also cater to vegan and vegetarian palates as well?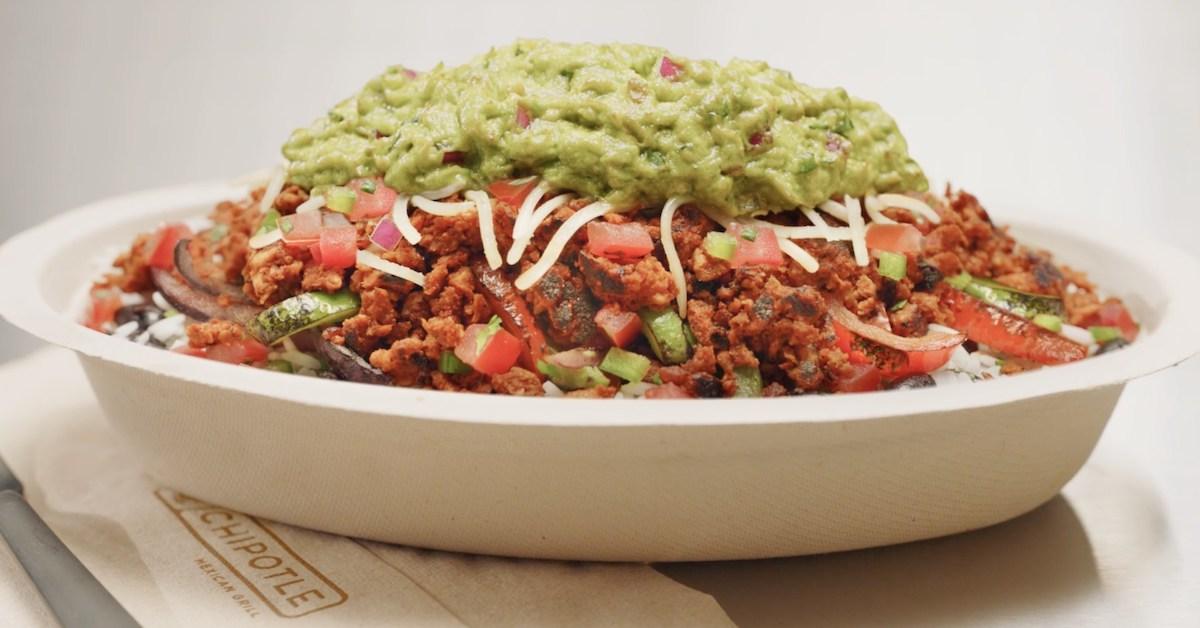 Fast-food chains aren't always kind to those who have chosen to live a vegan lifestyle. There are several reasons for this. First, despite the many plant-based fillers used in fast-food hamburgers and chicken nuggets (which incidentally are more soy than they are chicken in some cases), meat is at the center of their business. Second, fast food places rarely think of serving subsections of the population, not when they're talking about the widespread appeal.
Article continues below advertisement
The final reason is fairly elementary; meat is cheap, vegan meat alternatives often are not. This has always been the main factor that kept vegan options off the menu. Nowadays though, as more and more people opt for a vegan or vegetarian lifestyle, many fast-food chains have had to up their game in terms of offering options. One of the most vegan-friendly among the bunch is Chipotle.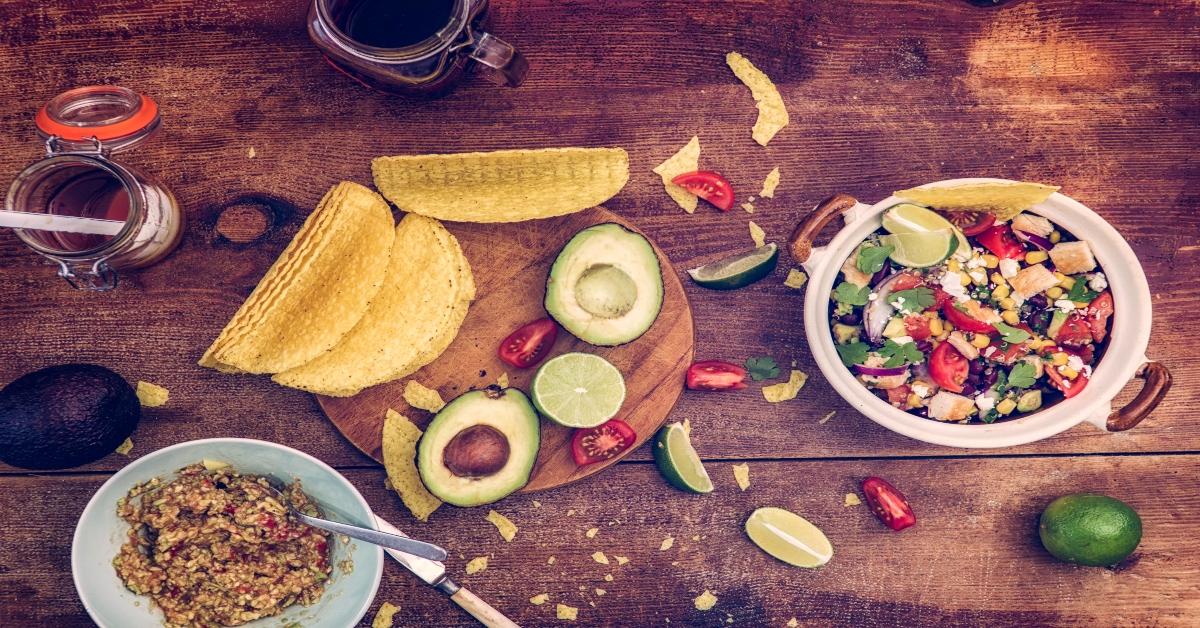 Article continues below advertisement
Does Chipotle offer vegan options?
Chipotle does indeed offer many vegan options on its menu today. We're not just talking burrito bowls or salads either; Chipotle's selection includes tacos, burritos, and even some new items unique to the Tex-Mex fast-food world. It's not only entrees either. Chipotle also has a great selection of vegan toppings, including mixed fajita veggies, salsas, lettuce, and guacamole.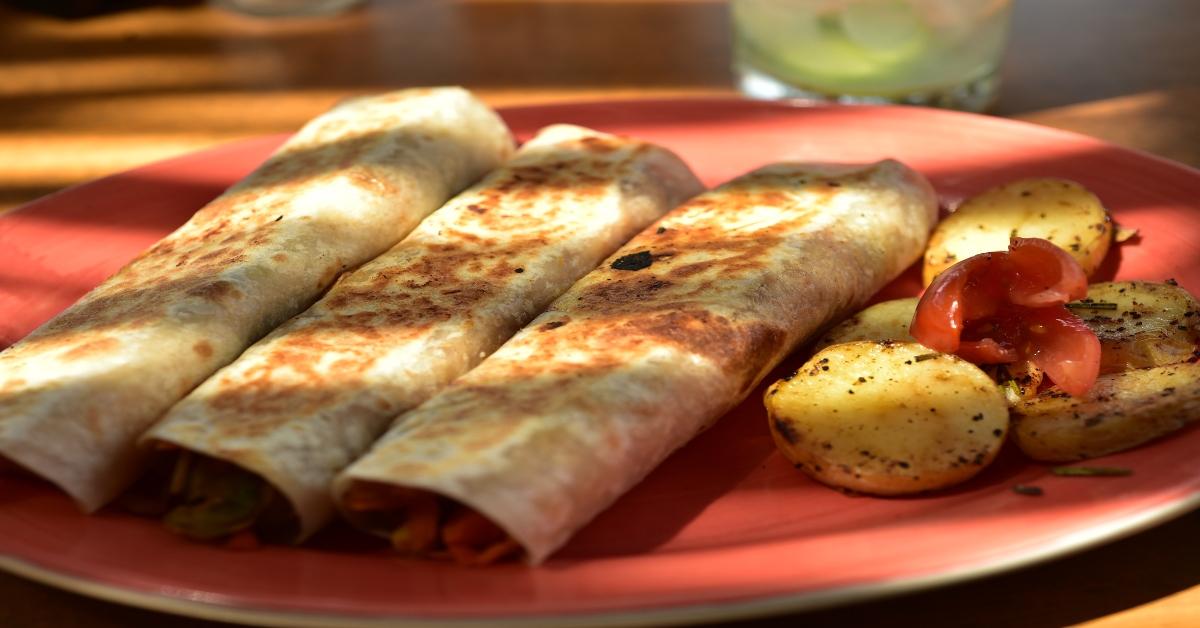 Article continues below advertisement
Here's how to order vegan at Chipotle.
If you want to order vegan at Chipotle, simply order the same way everyone else is. Choose a burrito, a soft or crispy taco, or a bowl, and add one of the many vegan proteins on the menu. You can choose Sofritas (a mix of shredded organic tofu that's braised with chipotle peppers, roasted poblanos, and spices), Plant-Based Chorizo (more on this new menu item below), or black beans and pinto beans (which are seasoned with onions, garlic, and a blend of savory spices).
Chipotle offers two types of rice. The white and brown cilantro-lime rice options are steamed with bay leaves and seasoned with lime juice and cilantro. If you don't like cilantro or are one of those folks who thinks it tastes like soap, I'd recommend leaving Chipotle off the menu entirely; Chipotle uses a lot of cilantro in its dishes.
Article continues below advertisement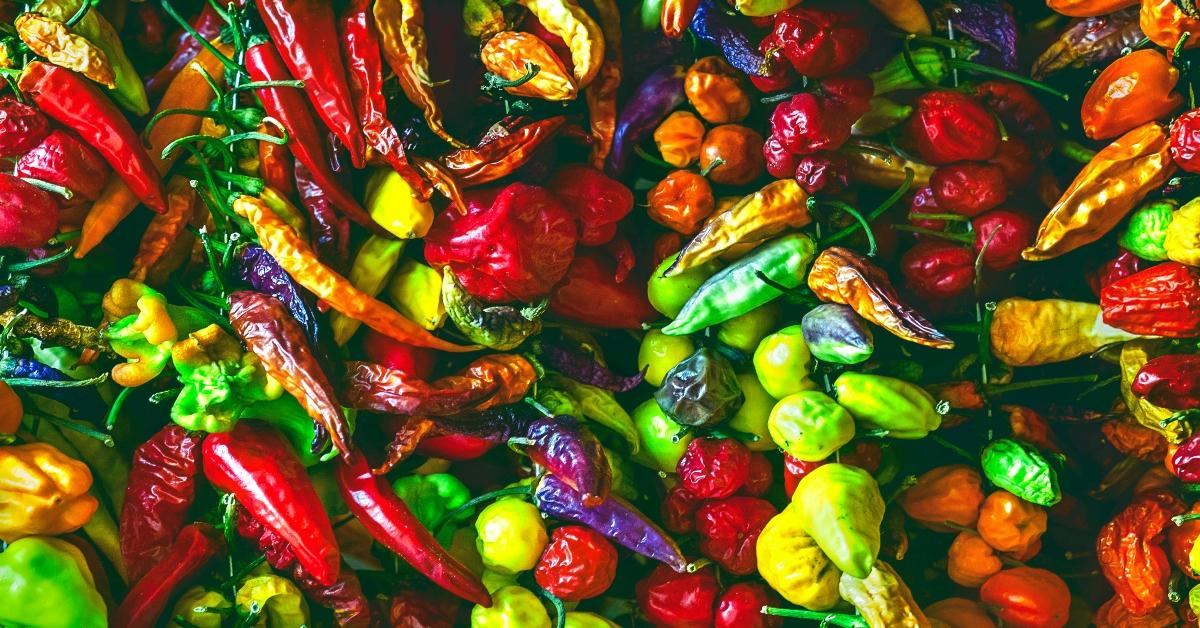 Article continues below advertisement
What are some vegan toppings to order at Chipotle?
You can choose a flour or corn tortilla, both vegan friendly, and a side of tortilla chips as well. Feel free to choose any of Chipotle's salsas or guacamole for your chips too. All varieties from the fresh tomato and tomatillo red-chili, to the roasted chili corn and tomatillo green-chili, are completely vegan.
Interested customers can try out Chipotle's fajita vegetables on their entree as well. This mix of delicious caramelized red onions and bell peppers is seasoned with oregano, and are the perfect addition to finish out any burrito, taco, or bowl. As mentioned earlier, all of Chipotle's toppings are plant-based, minus the ones that are clearly meat or dairy-based, so here's where you can go wild.
Article continues below advertisement
Miley Cyrus inspired a vegan burrito at Chipotle.
In December 2020, the "If Miley Cyrus comments, I'll..." trend emerged on the internet. Chipotle took part in the meme, writing on TikTok "If Miley Cyrus comments we'll make a Miley burrito in our app." The singer responded, stating that she'd allow it, only if Chipotle named the burrito the "Guac Is Extra But So Is Miley Burrito."
Chipotle happily obliged, even asking the pop star for her regular order, which happens to be vegan: white rice, black beans, fajita veggies, corn salsa, tomatillo-red chili salsa, romaine lettuce, and guacamole. You can order the plant-based burrito on the Chipotle app for $8.75 — looks like guac isn't actually extra on this one.
Chipotle is now serving plant-based chorizo and new Lifestyle Bowls.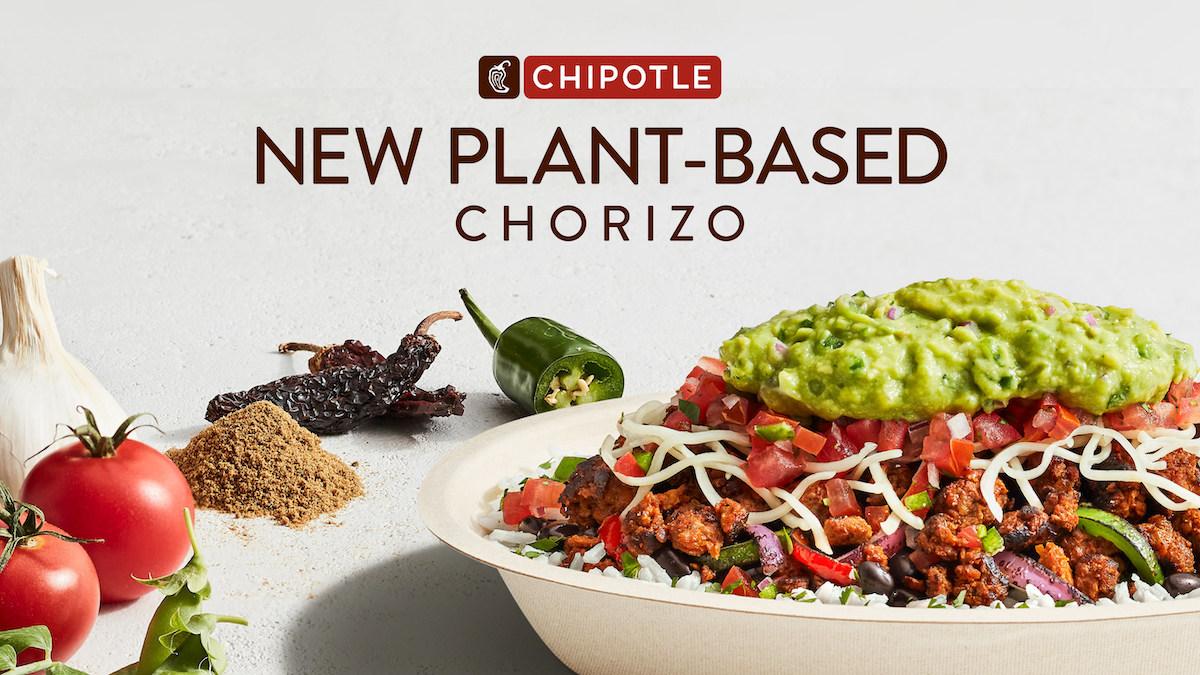 In August 2021, Chipotle announced that the introduction of a new vegan protein option: Plant-Based Chorizo. The chorizo is made out of peas, and incorporates Ancho Chili and Chipotle peppers, tomato paste, garlic, Spanish smoked paprika, and olive oil.
The new menu item was originally a pilot program in Denver and Indianapolis — but on Jan. 3, 2022, Chipotle announced that the Plant-Based Chorizo is now on menus at all U.S. Chipotles for a limited time.
Article continues below advertisement
To encourage customers to try the Plant-Based Chorizo, Chipotle announced three new bowls in January 2021, all of which contain the new product. There's the Vegan Bowl, the Whole30 Salad Bowl (both of which are vegan) and the Vegetarian Bowl, which can be made vegan by omitting the cheese.
Previously, Chipotle rolled out a Vegan Bowl that featured Sofritas and and a Vegetarian Bowl.
Do other fast food places offer vegan options?
Starbucks, Taco Bell, Smoothie King, Subway, Baskin Robbins, Burger King, Moe's Southwest Grill, Olive Garden, and many other chain restaurants all offer vegan options today. Not all of these options are as creative or healthy as those offered by Chipotle, of course, but at least you know you won't have to munch on some carrot sticks while your friends eat a burrito or burger anymore.
This article has been updated to include new Chipotle menu items.