Our Favorite Sustainable Outfits of the 2020 Awards Season
Here are some of the most sustainable looks from the 2020 awards season.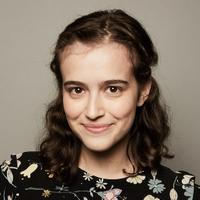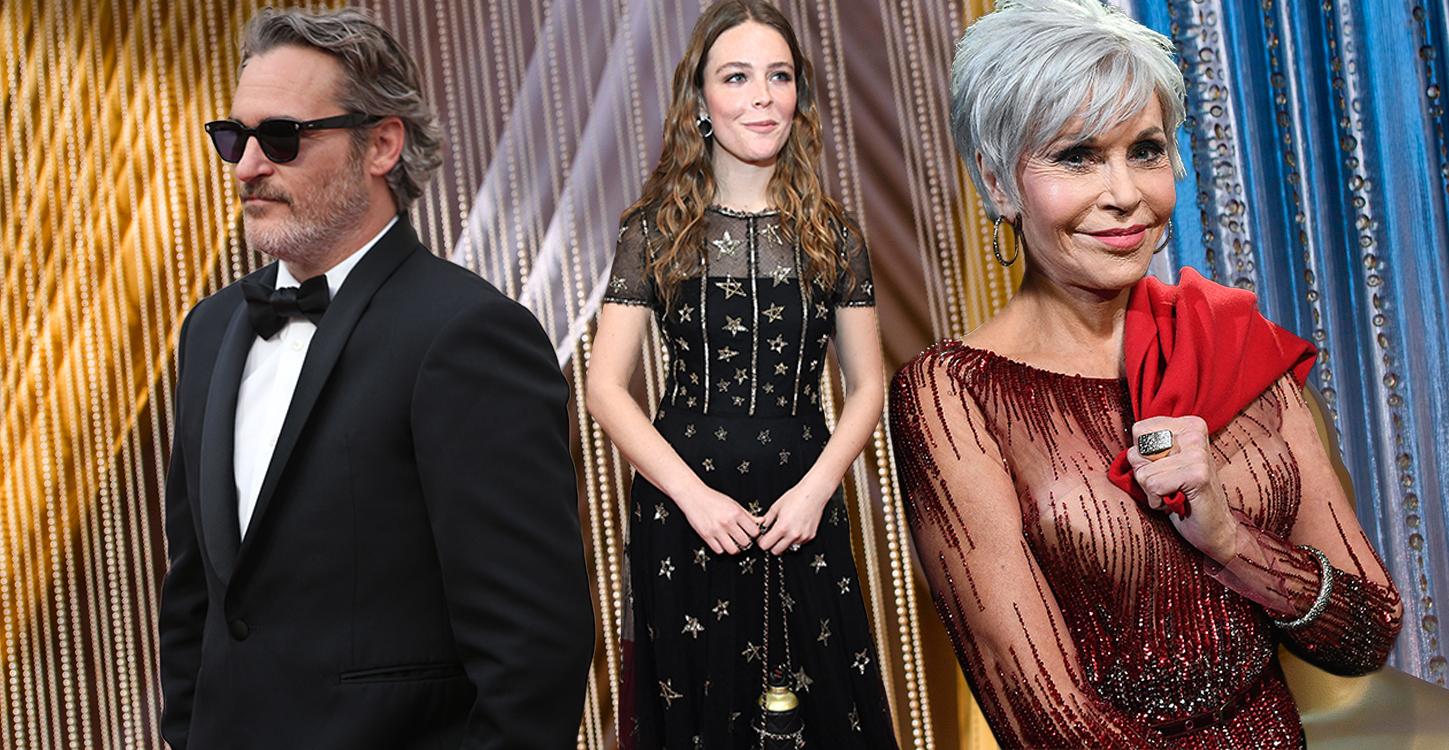 From all the outfits designed to be worn just once to the meals served to all the Fiji water bottles on the red carpet, Hollywood awards shows have not historically been the most eco-friendly events. Fortunately, the Hollywood community took some significant steps to make awards shows more sustainable this year. One of the biggest changes was the food: Pretty much every major award show in January and February of 2020 served a plant-based menu, which garnered major support from vegan award-winner Joaquin Phoenix.
This season also brought more sustainable looks than usual on the red carpet. That's thanks in part to online thrift store thredUP, which encouraged Oscars attendees to rewear outfits to the Academy Awards this year. Additionally, many stars opted for fashionable vintage styles; some partnered with Suzy Amis Cameron's Red Carpet Green Dress to create outfits made from sustainable materials; one star even upcycled fabric from her BAFTAs dress to create a funky Oscars look.
Now that the Academy Awards — the awards season's final and arguably biggest award show — have come and gone, it seems like the perfect time to review some of the best sustainable looks of the 2020 awards season. Scroll below to see a few of our favorites.
Article continues below advertisement
Elizabeth Banks at the Oscars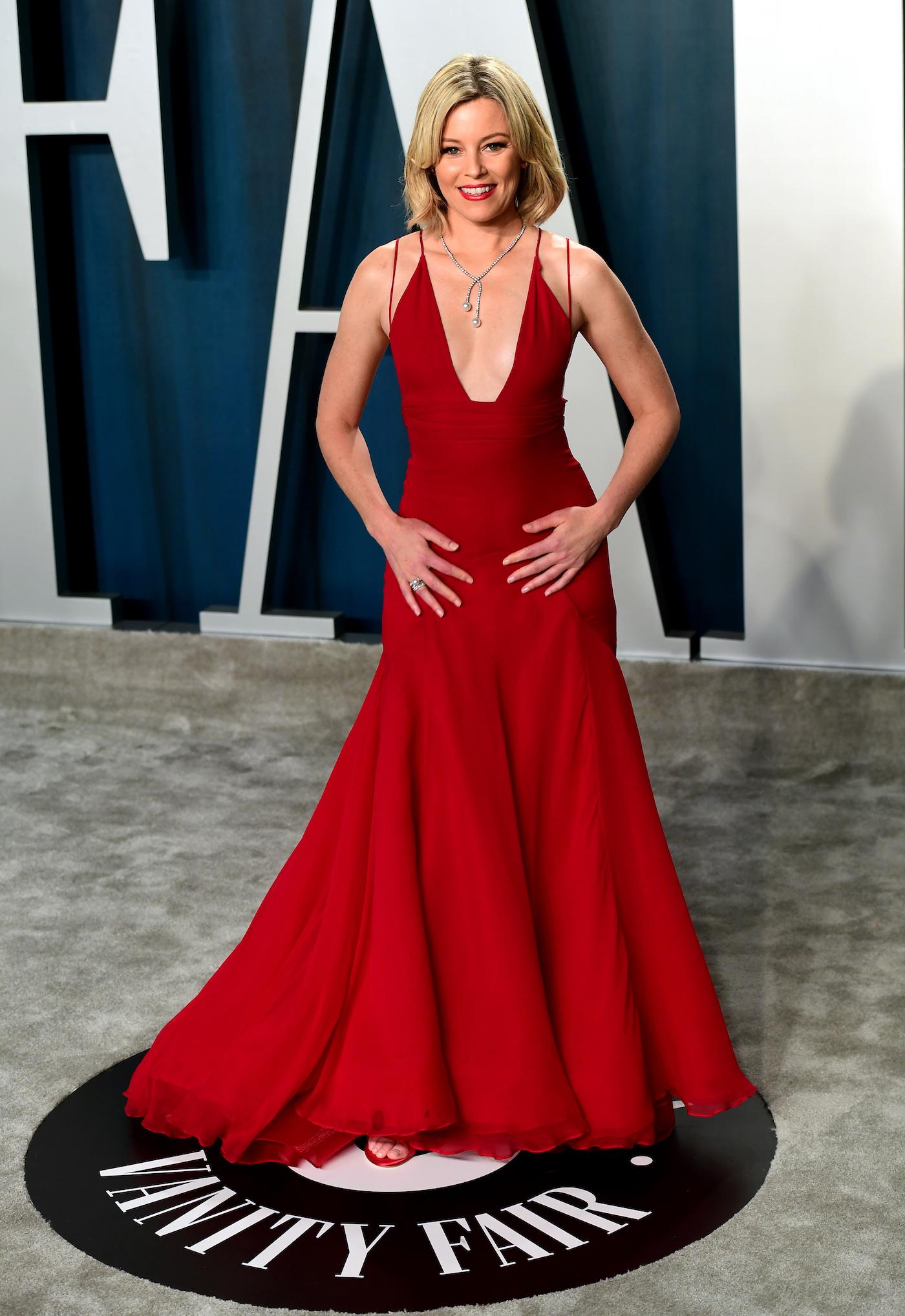 Elizabeth Banks stunned in a red Badgley Mischka gown at the Oscars this weekend — one that she first wore to the Vanity Fair Oscars party in 2004. The reason? She wanted to send a message about sustainability.
"It's gorgeous and it fits…so why not wear it again?! Proud to wear my @badgleymischka dress that I first wore to @vanityfair #oscars party in 2004, re-imagined with @wendiandnicole, to bring global awareness to the importance of sustainability in fashion and consumerism as it relates to climate change, production & consumption, ocean pollution, labor & women," the actress wrote on Instagram.
Banks added that she is thrilled to be partnering with Red Carpet Advocacy (RAD) in support of the New Standard Institute, an organization that "helps brands draw down their carbon use and achieve measurable sustainability targets," according to Banks.
Maggie Rogers at the Grammy Awards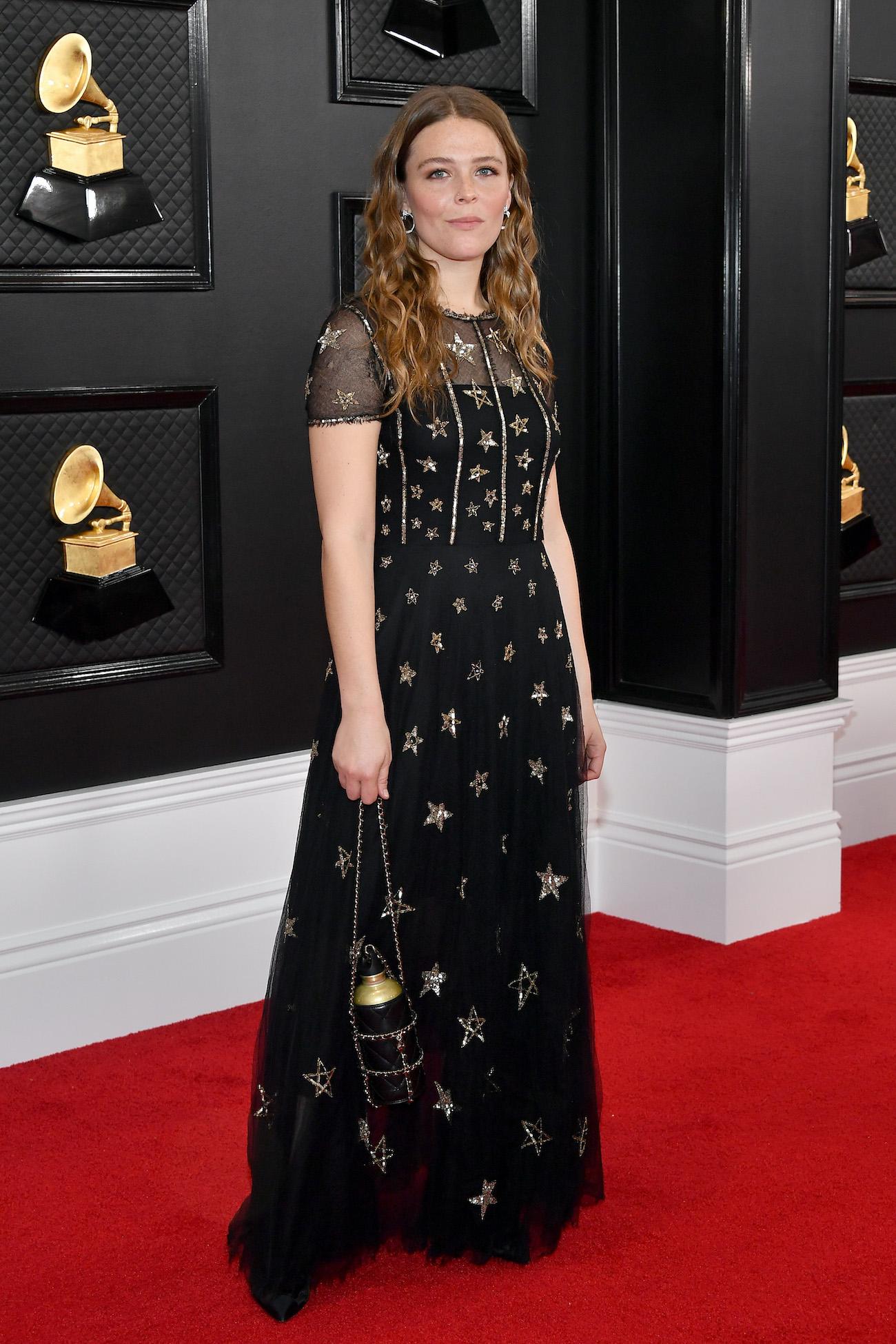 At the Grammy Awards on Jan. 26, Best New Artist nominee Maggie Rogers wore a gorgeous vintage Chanel dress from the fashion house's Pre-Fall 2014 collection. However, the pièce de résistance of her look was an accessory in her hand: a reusable water bottle in a Chanel water bottle carrying case. She is a singer after all, so finding a glamorous way to stay hydrated during a long night is pretty brilliant.
According to Vogue, Rogers' dress was made from silk and the bag was made from leather. As we know, animal agriculture is detrimental to the environment — but only wearing animal fabrics that already exist (secondhand) was a great way to keep this ensemble low-impact, since no new fabric was required.
Article continues below advertisement
Joaquin Phoenix at Every Award Show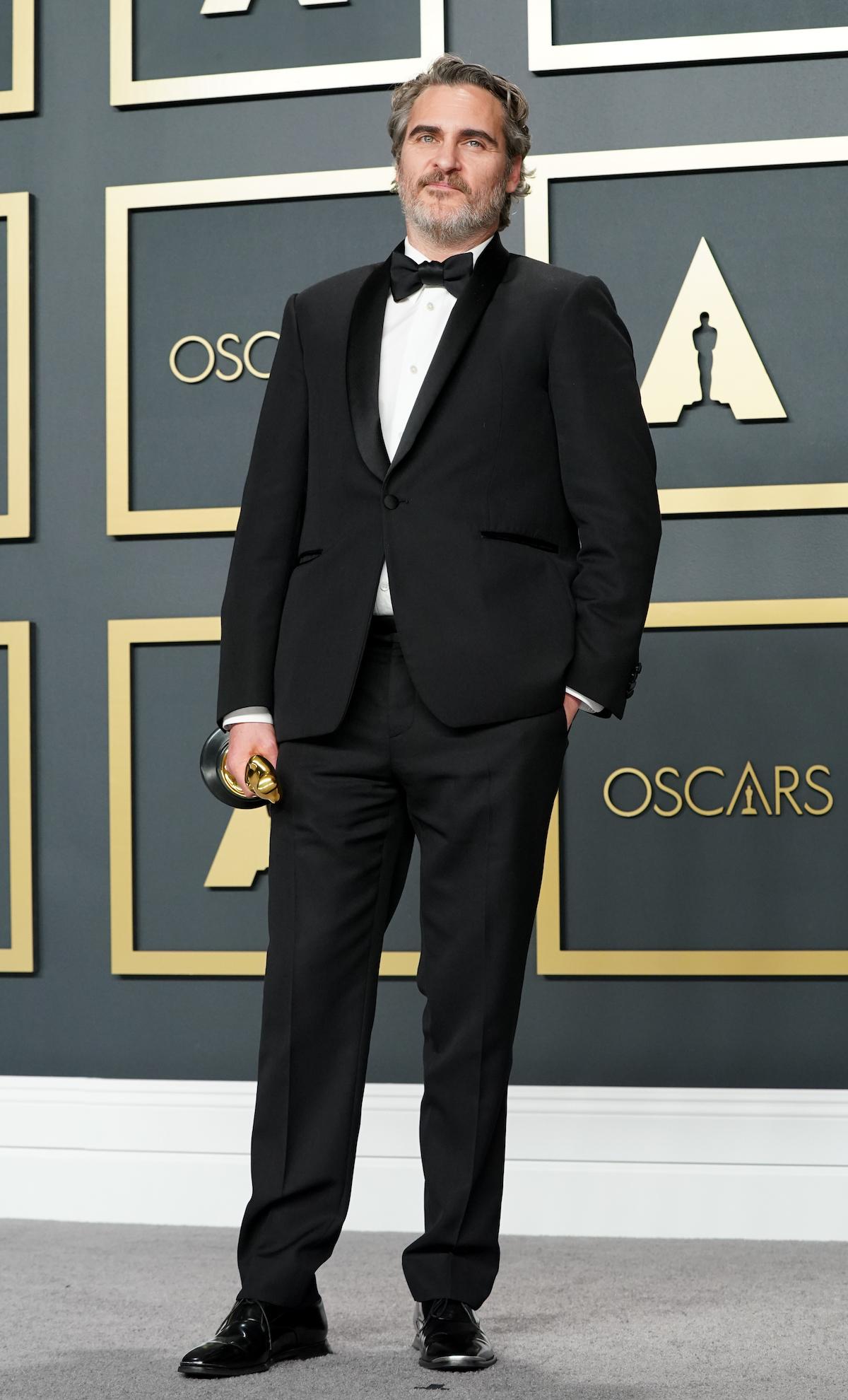 Not only did Joaquin Phoenix win the Best Actor award for his performance in The Joker at pretty much every award show this season, but he also wore the same tuxedo at every show. The suit was designed by sustainable fashion designer Stella McCartney, who announced Phoenix's decision to keep rocking the same suit throughout award season in a tweet after he debuted it at the Golden Globes. (Just don't forget that Tiffany Haddish did it first.)
"This man is a winner… wearing custom Stella because he chooses to make choices for the future of the planet," McCartney tweeted in January. "He has also chosen to wear this same tux for the entire award season to reduce waste."
And throughout the season, the longtime vegan used his speeches to bring attention to issues like the climate crisis, the Australia bushfires, animal rights, human inequality, and the dairy industry.
Article continues below advertisement
Jane Fonda at the Oscars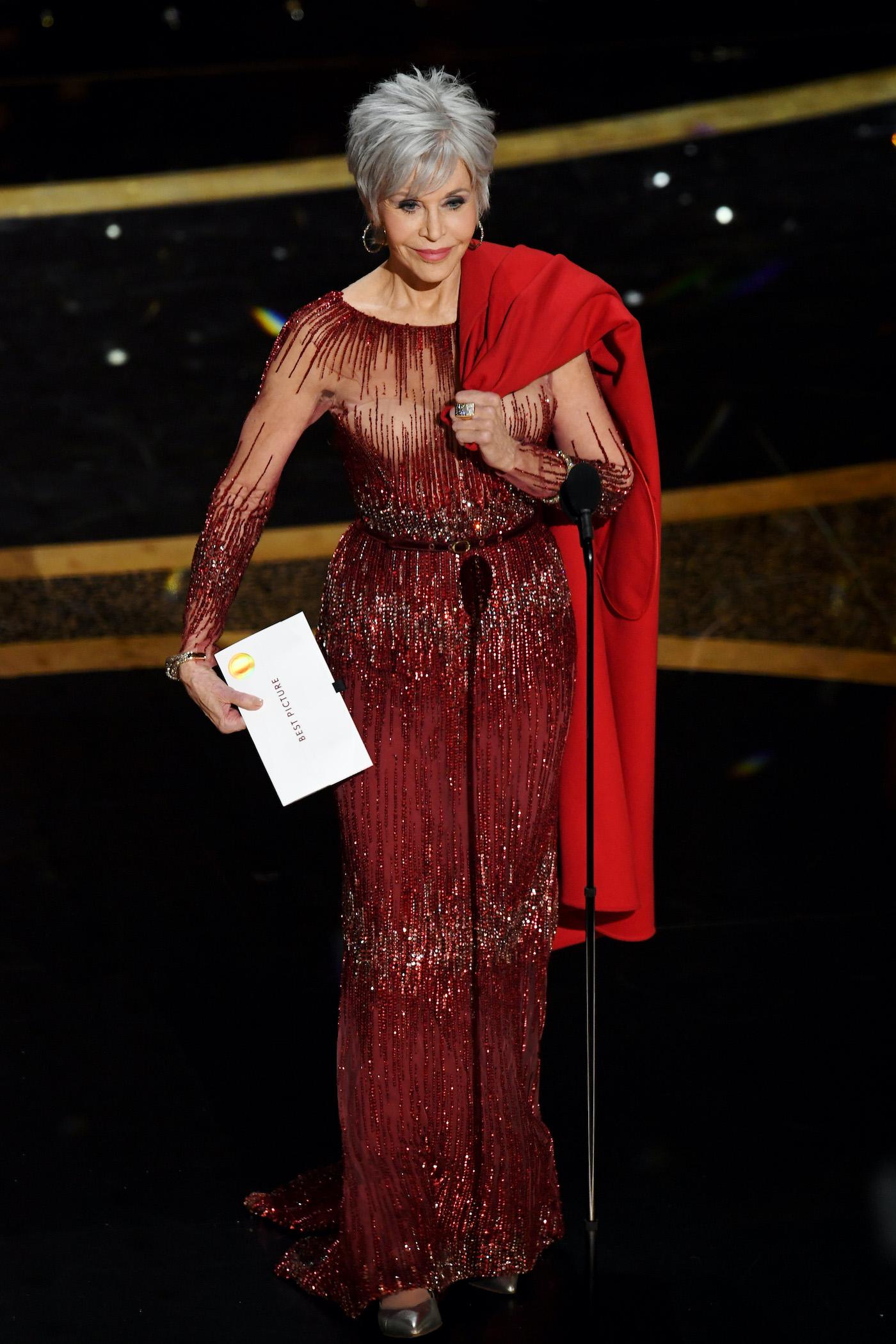 In November, Jane Fonda announced that the red coat she bought for her Fire Drill Fridays protest was the last article of clothing she'd ever buy. So at the Oscars on Sunday, Fonda carried the coat over her shoulder as she strutted on stage to announce Best Picture.
Besides the coat, Fonda wore a beaded Ellie Saab dress that was already in her closet — the actress and climate activist first wore the gown to the Cannes Film Festival in 2014, according to People. She topped off the ensemble with Pomellato jewelry, "because it only uses responsible, ethically harvested gold and sustainable diamonds," Fonda wrote on Instagram.
Article continues below advertisement
Penelope Cruz at the Oscars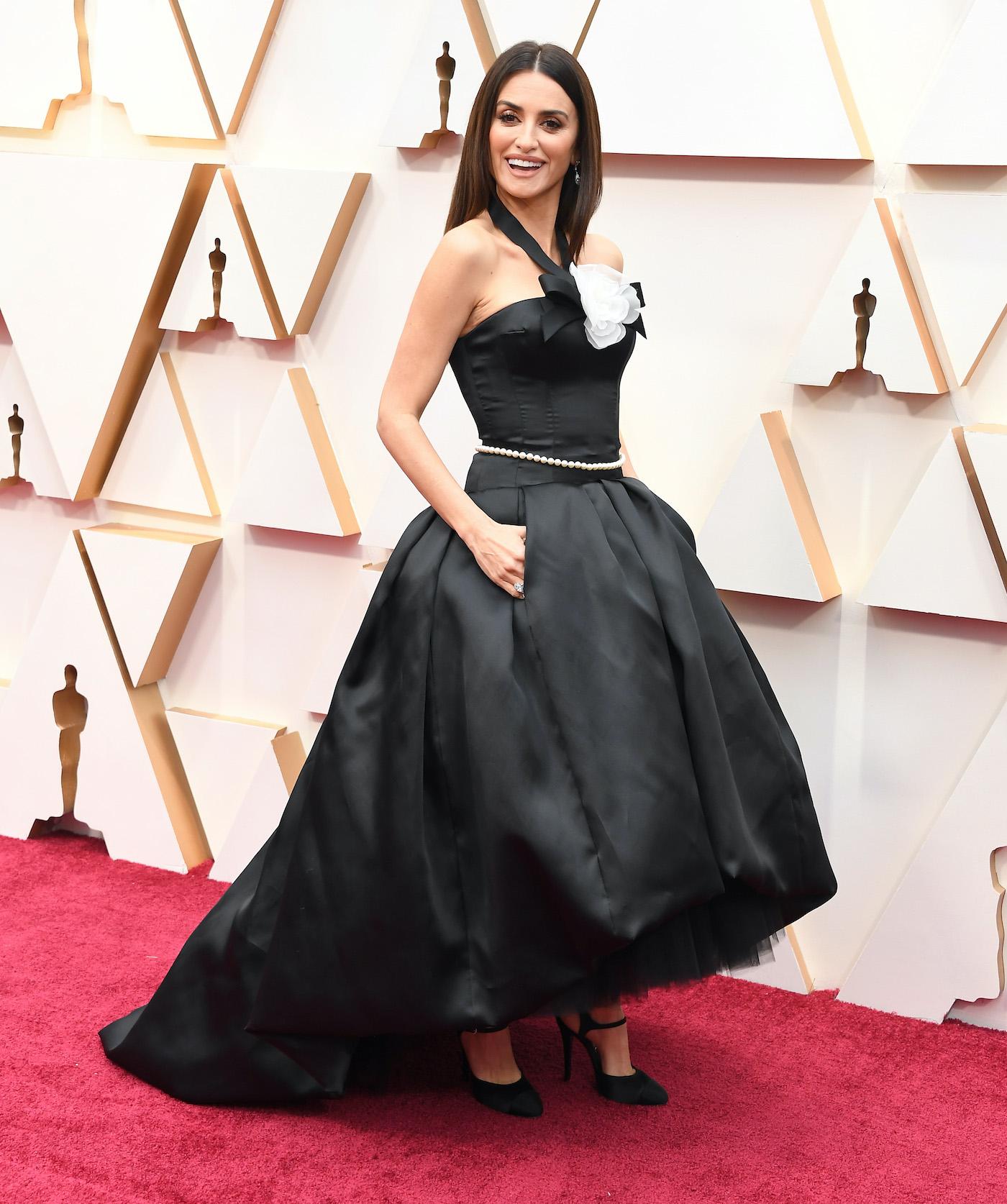 Penelope Cruz can pull off just about anything — and she looked drop dead gorgeous in vintage Chanel at the Oscars this year. The actress' black gown was from Chanel's Spring-Summer 95 Couture show, according to Elle.
Article continues below advertisement
Laura Dern at the SAG Awards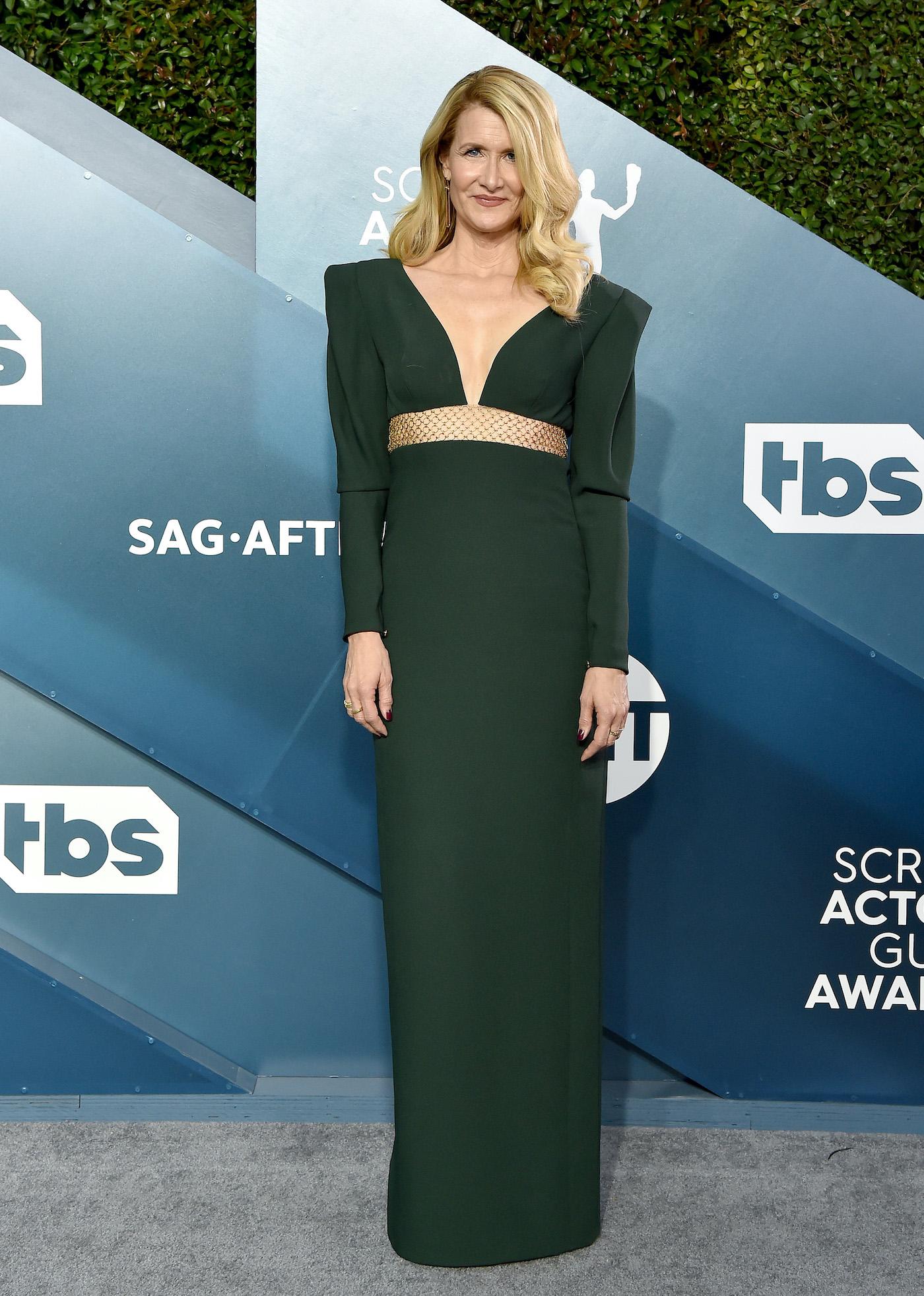 For the SAG Awards, Best Supporting Actress winner Laura Dern wore a beautiful custom Stella McCartney dress made from "sustainably sourced viscose," according to the designer's Instagram.
Article continues below advertisement
Kaitlyn Dever at the Oscars
Kaitlyn Dever from Booksmart partnered with Red Carpet Green Dress as an ambassador to promote sustainability on the red carpet at the Oscars last night. Louis Vuitton dressed Dever in a glitzy custom-made gown, crafted in partnership with TENCEL Luxe, a fabric made from renewable wood sources in a closed loop process,
"Green is good," Dever captioned a photo of her stunning red dress on Instagram.
Article continues below advertisement
Saiorse Ronan at the Oscars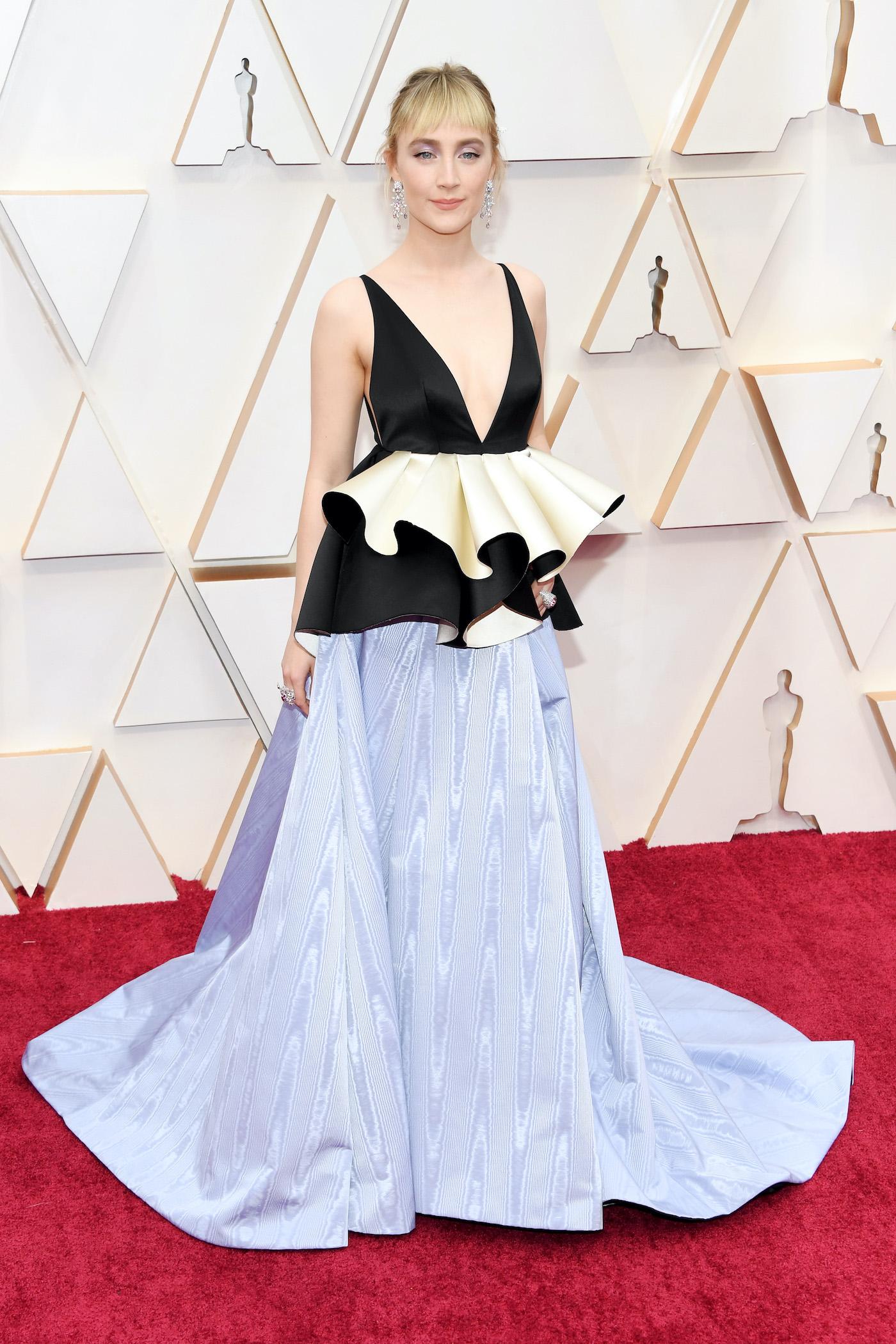 Even though Saiorse Ronan, nominated for her role in Little Women, wound up on a few Oscars worst dressed lists this year, there's still a lot to appreciate about her look.
OK, hear me out. I know that Ronan's Gucci dress looked more like two very different dresses stitched together — but that's because it kind of was. The black fabric on Ronan's Oscars dress was actually repurposed from the black Gucci dress she wore to the BAFTAs the weekend prior, as reported by Footwear News.
The dress may not have been the most conventionally stylish look on the red carpet, but it still made a pretty cool statement. Instead of simply dressing Ronan in vintage to keep her look low-impact, Gucci mixed things up by upcycling her dress from last week. The look sends a statement to other celebrities (who may not be into the idea of repeating outfits or wearing vintage) that it's possible for designers to create a completely new look by upcycling fabric you already own.