4 "Thrift Flip" Upcycling Ideas
Check out how you can make your thrifting finds new again with these thrift flip ideas.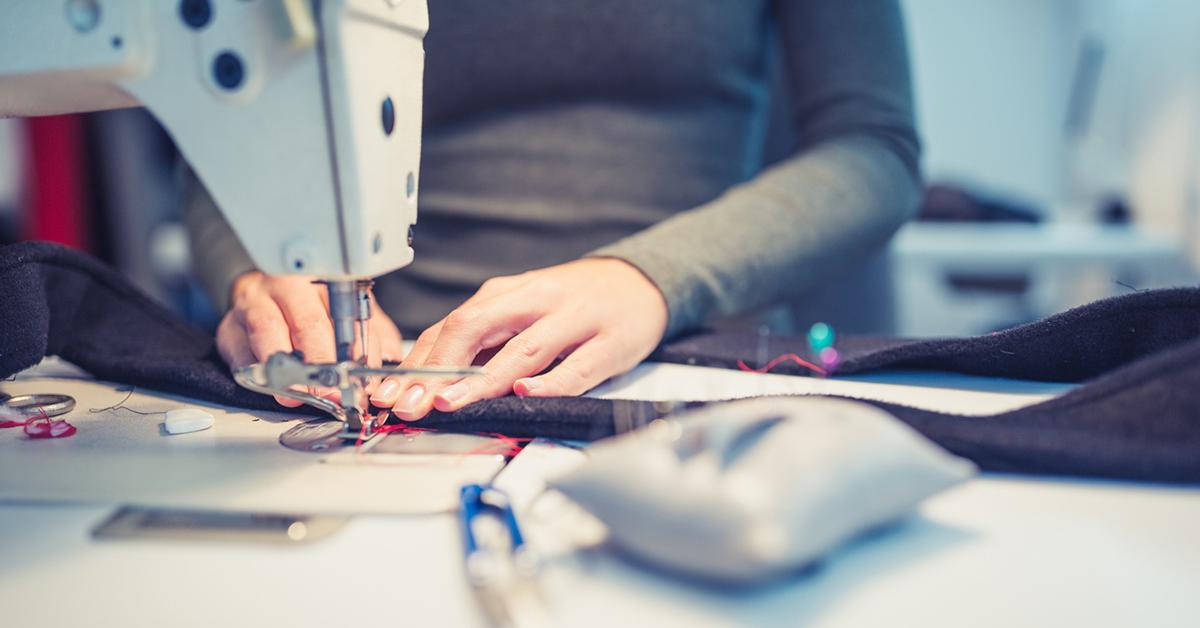 What if we told you the most sustainable thing you can do is go shopping in your own closet? We know what you're thinking — that's not real shopping! — but when you take old clothing and accessories and turn it into something new, you're actually thrifting, flipping, upcycling, and "shopping" all at once!
Article continues below advertisement
Fashion is one of the most significant environmental offenders — particularly fast fashion. Fast fashion refers to unsustainable apparel-making methods that focus on creating new clothing items quickly, inexpensively, and in order to keep up with ever-changing trends.
Because fast fashion is generally made so poorly — for cheap, with unsustainable and short-term materials — these items don't have a track record of lasting long. This causes a cycle in which people buy items for cheap seasonally, then get rid of them quickly either because they've torn, ripped, or faded, or have gone out of style. Such a cycle is not sustainable at all. In fact, it's one of the reasons why the U.S. sends nearly 21 billion pounds of textile waste each year to the landfill, accounting for 5 percent of all landfills.
Article continues below advertisement
Collectively, that's an aggressive number, but the average American's number isn't much better. The average American citizen discards 70 pounds of clothing and other textiles yearly, the Council for Textile Recycling reports. Even donating clothes isn't enough to right the flawed fast fashion cycle. Sadly, only 10 to 15 percent of donated clothing ends up in the secondhand market.
What does this tell us? First, it tells us to stop buying so much. (Reduce.) Second, it tells us to repurpose what we already have. (Reuse.) And lastly, we can also take away just how important it is to give clothing new life rather than just trash it. (Recycle.)
Article continues below advertisement
So, how do we do this? We can thrift and "shop" our own clothes by checking out our closet and seeing what we would normally get rid of or donate. Instead of doing either of those things, we can "flip" these items, and make them something entirely "new" to you, by upcycling them.
Keep reading for four ideas on how to thrift flip upcycle clothing!
What is thrift flipping?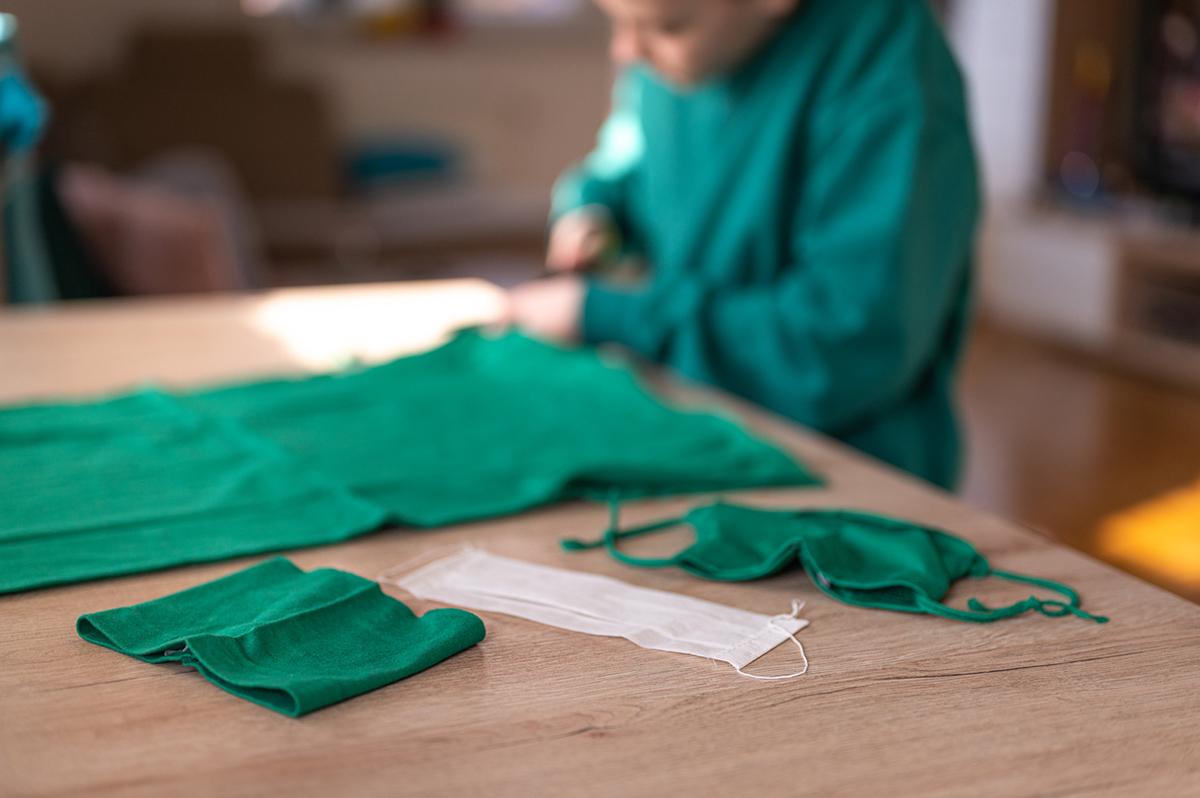 Thrift flipping borrows a term from the real estate industry — flipping. In real estate, "flipping" refers to buying a piece of property, doing some work on it, then selling it for more than you bought it for.
Article continues below advertisement
There are a few different ways to thrift flip. You can thrift flip your own clothes by taking inventory of your closet, noting what you no longer want, and trying to sell it. You can either sell it as is or upcycle it into something new — turn a sweater into a purse or t-shirt into a wreath, etc.
While some peoples' definition of thrift flipping solely means making more money off the item than you originally paid for it, thrift flipping could also refer to shopping your own closet and upcycling clothing to give them new life.
How do I start thrift flipping?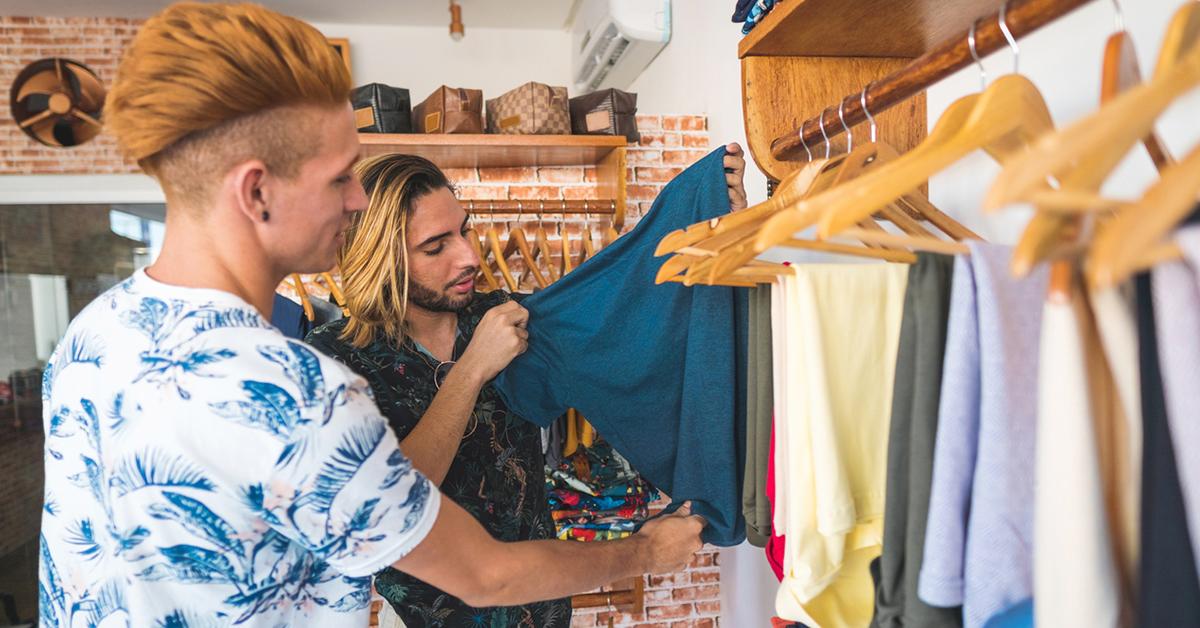 First, decide if you want to try to make money off of thrift flipping or if you simply want to breathe new life into your closet for your own benefit. Either option is viable.
Article continues below advertisement
If you decide you want to start thrift flipping for profit, you can check out websites and apps like Poshmark, Depop, or Tradesy, which are clothes and accessory-selling platforms that allow users to sell and buy used items. Of course, there's always the standard selling options such as eBay or even through your personal Instagram account.
Alternatively, if you want to thrift flip your own clothes, you can start by looking through your own closet. Pick out anything you no longer like, fits, or is tattered, ripped, or worn – basically anything you would typically choose to donate or throw out.
Thrift flip upcycling ideas: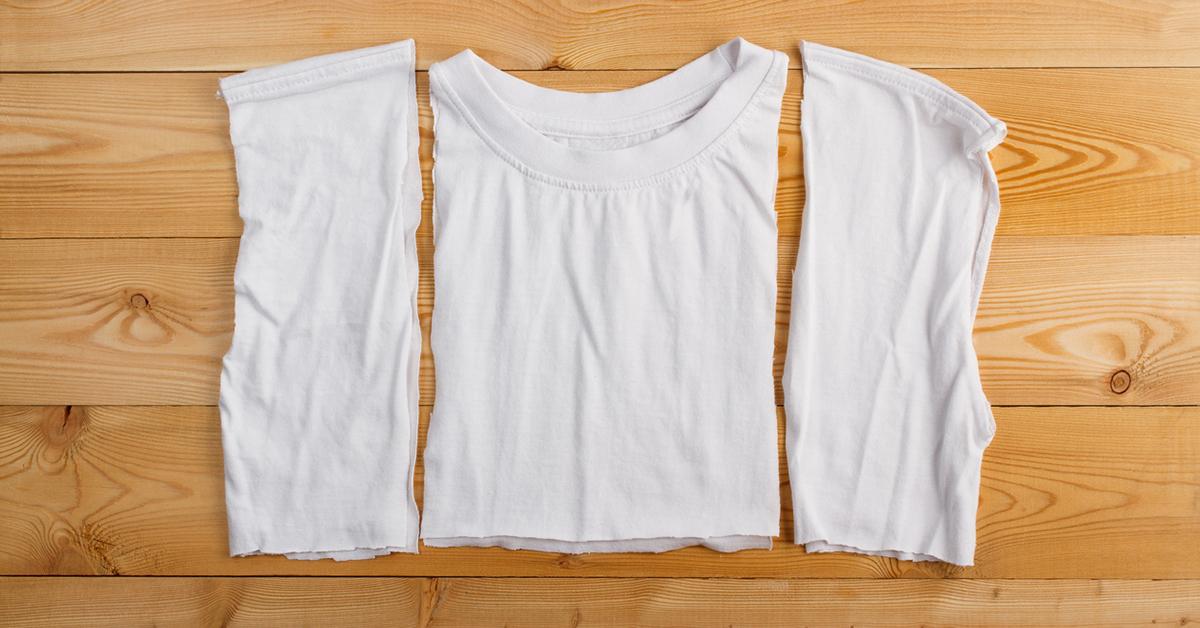 Turn a sweater into a bag:
An old cable-knit sweater (or any sweater, really) can be easily transformed into a reusable shopping bag. Simply cut the sweater into a tote-bag shape by cutting out the neckline in a "U" shape and cutting off the sleeves as well. Sew the two sides of the tote together, and voila — you've got yourself a reusable shopping bag!
Article continues below advertisement
Turn a t-shirt into a bag:
T-shirts can be turned into tote bags, too, and because of the light material, they also make really great beach bags. What's Up Moms on YouTube has a super easy tutorial on how to transform old tees into a no-sew t-shirt bag. All you need is a t-shirt and a pair of fabric scissors. Fold the shirt in half and cut off both sleeves, then cut a deep "U" where the neckline once was. At the bottom of the shirt, cut ½ inch wide strips all along the bottom to make a fringe. Lastly, you tie the fringes together to create the bag's bottom. No sewing necessary!
Sew an old sweater into mittens:
Got an old sweater you're no longer interested in wearing? Even if it has a rip or a hole, it can still be repurposed into a pair of warm, winter mittens. The DIY Dish has a great sewing tutorial on how to repurpose an old sweater as a pair of mittens.
Article continues below advertisement
Turn old jeans into a headband:
If your jeans no longer fit or are super worn-in and tattered, there's no need to send them to the landfill just yet. Instead, try to get a bit more use out of your old favorite pair of denim by turning it into a hair accessory: a headband.
To convert your denim into a headband, you'll need jeans, a tape measure, wire, glue, and scissors, and this LOLALIZA Fashion tutorial on YouTube for reference. Measure and cut a strip of the jeans that is about 86 cm x 11 cm. Glue the piece of jean along the length side together, so the denim front isn't showing.
Next, you're going to cut the ends in the shape of a triangle, measuring 8 cm. Then glue one end together, too, but leave the other end open. Through the open, not-yet-glued end, flip the fabric inside out. Next, take a wire that is a little longer than the denim fabric. Turn each end into a loop, then feed it inside the denim fabric to give the future headband a malleable shape. Now, you can glue the ends closed. Wrap the headband in a knot one time for a retro-looking denim headband!
Happy thrifting — and flipping!