Coastal Grandmother Clothing: How to Achieve the TikTok Aesthetic, Sustainably
What is coastal grandmother, exactly? Here's our guide to the trend, and our best tips on how you can nail the clothing, aesthetics, and vibe — sustainably.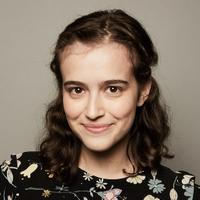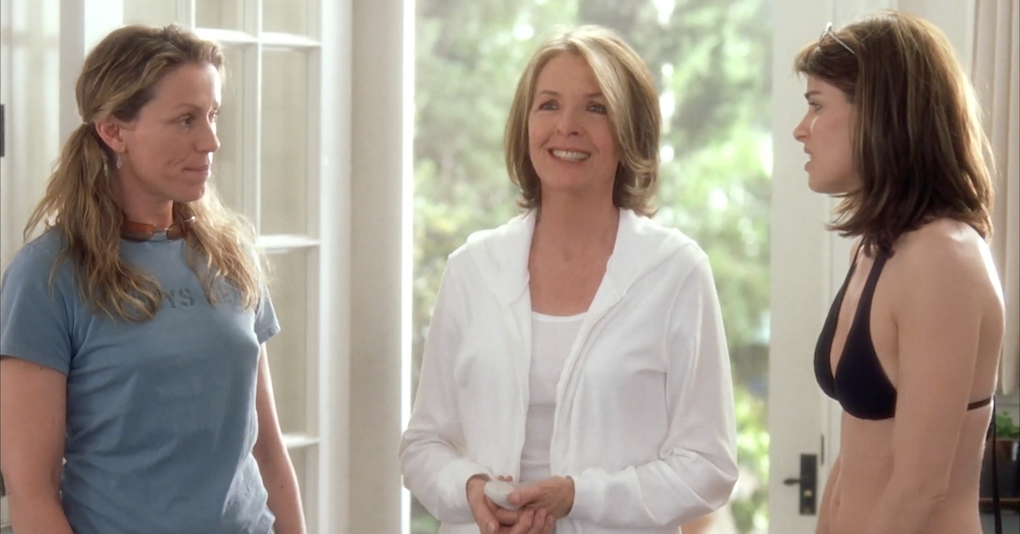 If you're on TikTok, you've probably heard of the "coastal grandmother" aesthetic. And if you're a fan of icons like Nancy Meyers, Diane Keaton, Meryl Streep, and Ina Garten, we guarantee you will love this new fashion and lifestyle trend — especially the coastal grandmother clothing.
Article continues below advertisement
But what is coastal grandmother, exactly? Keep reading for the details on the trend, and our best tips on how you can nail the coastal grandmother clothing, style, aesthetic and vibe — sustainably.
Article continues below advertisement
What is coastal grandmother?
Coastal grandmother is a term coined by TikTok creator Lex Nicoleta — someone who is certainly too young to be a grandmother.
"If you love Nancy Meyers movies, coastal vibes, recipes and cooking, Ina Garten, cozy interiors, and more, there's a good chance you might be a coastal grandmother," Nicoleta stated in a TikTok video, posted March 29. "And no, you don't have to be a grandmother to be a coastal grandmother. It's for anyone and everyone."
Article continues below advertisement
Nicoleta's page is filled with a number of other videos advising her followers on how to achieve coastal grandmother vibes, in every area from fashion to the kitchen to the garden. Activities like shopping at the farmer's market, beach trips with friends, hosting outdoor dinner parties, eating pasta, going on long walks, drinking wine, and "sipping tea and watching Under the Tuscan Sun from the bath" are just a few examples of how to live your best coastal grandmother life.
Article continues below advertisement
According to Nicoleta, the coastal grandmother vibe is "all about the small details" — that said, her page recommends a number of items from unsustainable websites like Amazon and H&M. But the good news is, there's no need to support fast fashion or spend a lot of money while on your coastal grandmother journey. Keep reading for our guide on achieving the coastal grandmother look while being eco-friendly!
Coastal grandmother clothing is classic, airy, and can easily be sustainable.
A coastal grandmother's sense of fashion is classic, practical, summery, and light. Nicoleta has a few clothing hauls on her TikTok page, showing off some of her favorite coastal grandmother fashion pieces. However, we highly recommend shopping for your CG clothing and accessories in thrift stores or on secondhand websites (where you can search for specific pieces), since buying used is much lighter on the environment than buying something new from the wasteful fashion industry.
Article continues below advertisement
When it comes to accessories, round out your look with simple sandals, classic sunglasses (Nicoleta actually recommends searching for vintage sunnies on luxury consignment site The Real Real), a straw bucket hat, a straw purse, and jewelry such as a tennis necklace, tennis bracelet, gold hoop earrings, and a classic timepiece.
Article continues below advertisement
Coastal grandmother activities are actually pretty eco-friendly.
Nicoleta suggests a number of activities to get you into the coastal grandmother spirit — and they all just so happen to be pretty eco-friendly. She recommends gardening, taking a beach trip, visiting your local farmers market, antiquing, riding your bike (with a cute wicker basket attached, of course), taking a bath, hosting a dinner party, and curling up with a cozy book.
Decorate your home with coastal grandmother home decor.
As for decorating your home, Nicoleta advises sticking to a color scheme of baby blue, sage green, and cream.
And just like with clothing, a lot of the home decor items Nicoleta suggests can be found secondhand. She recommends buying home items like blue and white ginger jars (a staple in antique shops), stainless steel cocktail picks, a rose-shaped ice mold, and a glass cake dome.
Article continues below advertisement
She is also a fan of jarred candles and tapered candles (especially for dinner parties) — check out our recommendations of eco-friendly, non-toxic candles. Fresh flowers in simple arrangements are also a part of the coastal grandmother lifestyle; for this, we recommend shopping for organic, locally-grown flowers from a farmers market, as most flowers are grown with excessive pesticides and flown in from overseas. Check out our guide to shopping for flowers ethically.
Make plant-based coastal grandmother recipes, and mix sustainable cocktails.
As for beverages, Nicoleta is all about tea — here are some of our favorite zero-waste tea companies.
And finally, the coastal grandmother is big into white wine, pinot noir, and cocktails such as a Lavender Collins, Lavender French 75, and dirty martini. Check out our guides to sustainable wines and liquor to help make your drinks low-impact. Happy coastal grandmother summer!