How TikTok's @SustainableCherub Went From Shopping Addict to Sustainable Fashion Educator (Exclusive)
Sustainable fashion educator Taylor Bright, aka @sustainablecherub on TikTok, shares her sustainability journey with us in honor of Earth Day.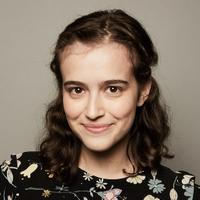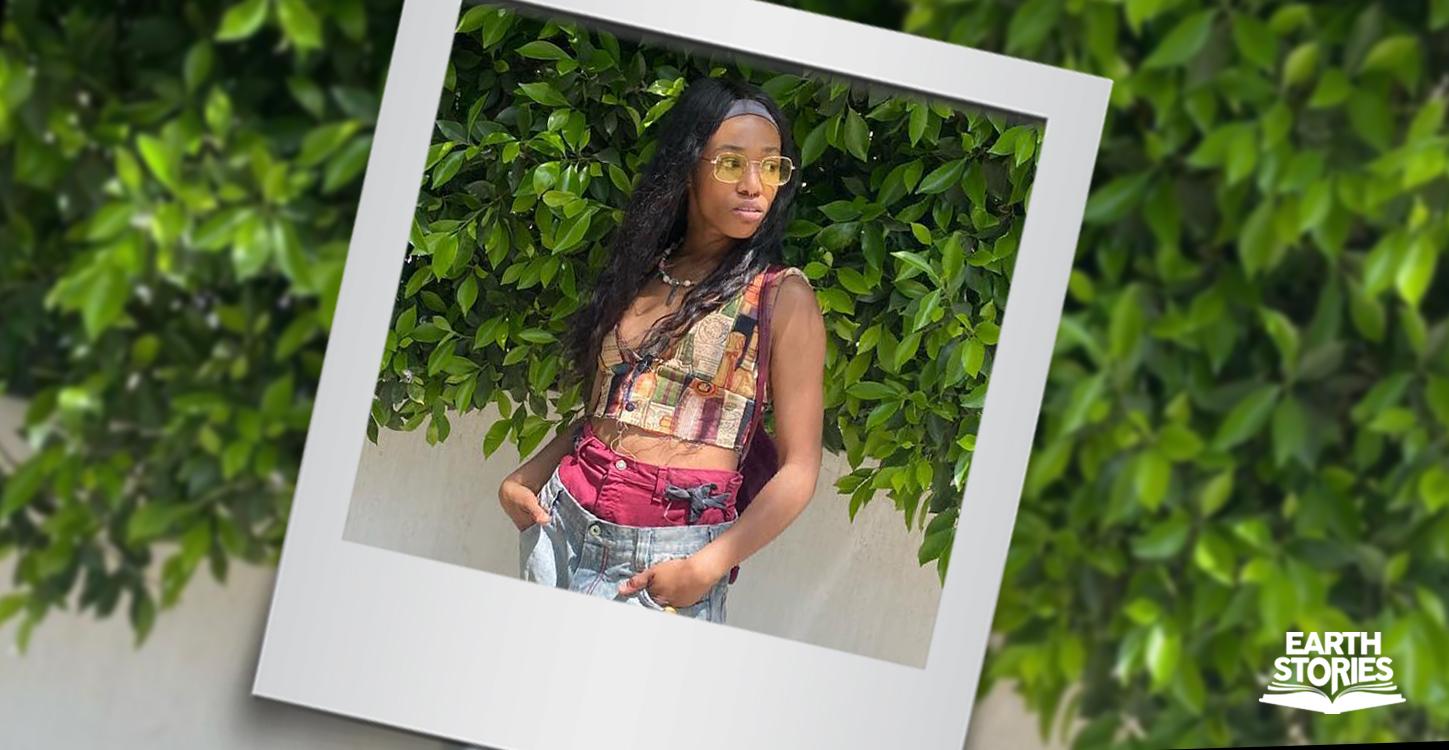 Growing up in Texas, sustainable fashion educator Taylor Bright, aka @sustainablecherub on TikTok, loved two things: eating meat and shopping for fast fashion. But everything changed during her freshman year at Texas State in 2014, when health issues prompted her to stop eating meat — something she never expected to do.
From there, Bright, now 25, started watching documentaries about the meat industry, leading her to learn more about the climate crisis. Around the same time, her college textiles class was learning about polyester, which she was shocked to find out was made from plastic.
Article continues below advertisement
"I was so confused. I basically learned that the meat that I loved so much was killing the planet, and then fashion, which is like, the only thing I've ever known in my life, was also bad for the environment," she recalls. "So I've just taken steps to educate myself since then, because it was like all of my foundation of life from that point was completely destroyed."
Also during her freshman year, Bright did not have a car, a barrier that kept her away from the fast fashion stores that had previously made her a "shopping addict." The only shops within walking distance of campus were "two really cool thrift stores," forcing her to get into thrifting — something that was not only fun, but also a more eco-friendly and affordable way to maintain a shopping habit.
Article continues below advertisement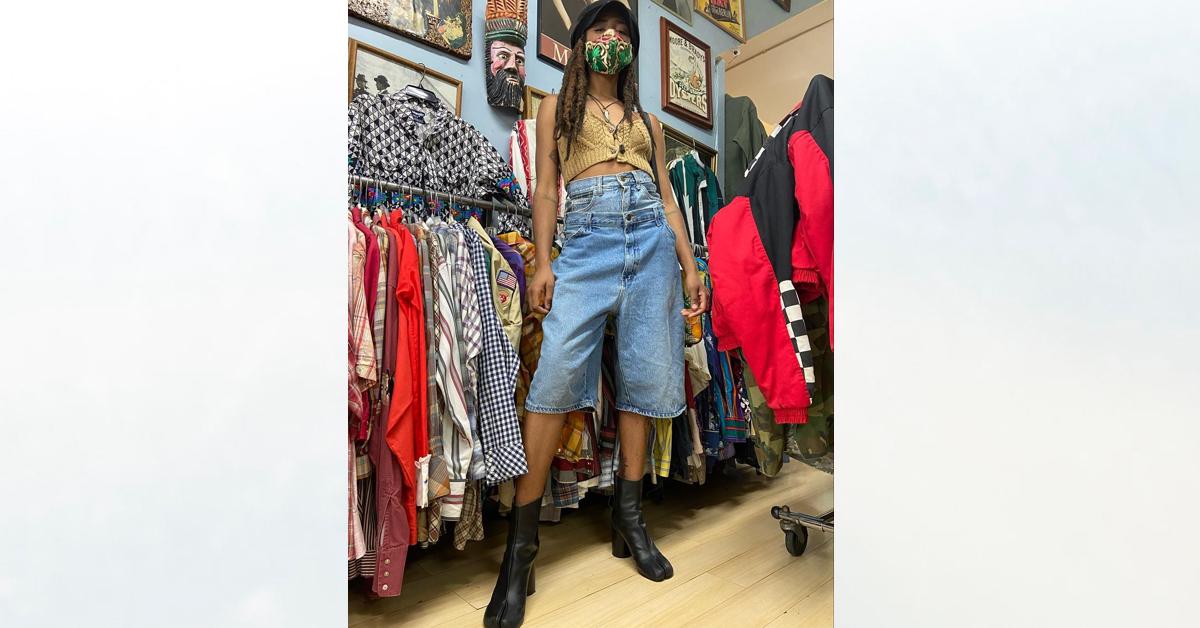 You can still be stylish without listening to what the fashion industry tells you.
Bright wound up transferring to Cal State Northridge, where she graduated with a degree in fashion merchandising — and her degree combined with her passion for sustainability have given her a unique perspective on the fashion industry.
"Fashion is an industry where you're consistently told, 'You need to look like this, that and that.' … And that was something that I truly believed, because that's what I thought I had to be in order to be a 'fashion person,'" she tells us.
Article continues below advertisement
But the more Bright learned about the fashion industry and its impact on the planet, the more her point of view changed.
"[My] favorite thing that I've gotten out of my sustainable fashion journey is a true understanding of my own personal style," she says. "Sometimes it's on-trend, and sometimes it isn't, but I've really just gotten comfortable in my own skin, and OK with not having to wear something new every post and follow all the trends and what celebrities are wearing."
Article continues below advertisement
And she has been sharing that stance with the world for two years now. At the onset of the pandemic, Bright joined TikTok through a creator fund, where she creates videos as a sustainable fashion educator. With 141,000 followers, Bright's videos range from sustainable living tips to calling out fast fashion companies to deep dives on microplastics.
"TikTok has been a really really beautiful family that I didn't ever assume that I would have," Bright tells us. "The community's really great and the followers that I have made me realize that … people do actually care about wanting to learn about sustainable fashion."
Bright has plenty of advice for thrifting and living sustainably.
One of Bright's most important tips for thrifting is to be prepared. "Have an idea of what you want before you go into a thrift store, just because it's so overwhelming," she advises, adding that using a website like Pinterest to make a mood board can be helpful. "So almost like how you like prep before you cook, prep before you go shopping."
Bright also recommends utilizing thrifting apps such as Depop and Poshmark, which she sees as a way to "support small sellers."
Article continues below advertisement
That said, even though thrifting is the most sustainable way to buy clothes, beware of "over-thrifting," something Bright realized she was guilty of last year, prompting her to impose a personal no buy year, aka a shop stop. "I didn't shop at all last year," she tells us. Instead, she either made clothes (she picked up sewing early in the pandemic) or wore what she already had. "It really made me realize I have a bunch of stuff that I haven't worn in years," she adds.
In addition to thrifting, Bright also believes in living with less. "It's not really about jumping [into] becoming sustainable and buying kits and everything you need," she says. Instead, she recommends "whenever you run out of something, then replace it with something sustainable." For example, "before you rebuy that same laundry detergent … see if there's a small brand that you can support instead."
Article continues below advertisement
She also recommends constantly "reading and educating yourself on anything that you can." According to Bright, "Sustainability is much more about education and knowledge and becoming an informed consumer versus, 'I have to now buy all the sustainable products!'" she says. "It's not one or the other. It's more about getting the knowledge and understanding why what we're doing is wrong."
Article continues below advertisement
Bright also encourages people who want to live more sustainably to embrace change — something that she has had to do a lot over the past eight years.
"Ever since I learned about sustainability and what's happening to the environment, it kind of changed my course of life, to where now my mom says that I don't really like anything that's normal," she says with a chuckle. "Well, that's because everything regular has gotten us to where we are! So I've kind of just adapted my life fully to support anything I can do to help out the environment, and educate my friends around me. So I'm a completely different Taylor."
This article is part of Green Matters' 2022 Earth Day programming, #EarthStories: A week-long series where we're sharing environmental changemakers' personal journeys to environmentalism. We hope that reading these stories inspires you to become more dedicated to climate action, sustainable living, and changing the world.